Search Results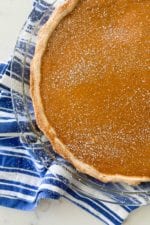 Sharing a Classic Pumpkin Pie recipe that is flawless! We've been using this recipe for years, it makes the perfect addition to your Holiday Dessert Table!
A pumpkin pie recipe is a must this Holiday Season! To start, you'll want to make my Homemade All Butter Pie Crust, it's flaky, buttery and perfect for your pie baking needs. This is the BEST time of year for baking!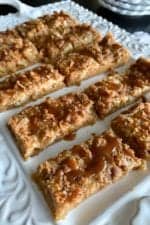 Sharing my Salted Caramel Pumpkin Bars today that make the perfect Holiday dessert! Quick to prepare, gorgeous on a serving tray and absolutely delicious.
Pumpkin bars are the perfect dessert for your upcoming parties. My addition of salted caramel makes them irresistible! These bars are similar to pumpkin dump cake, but made into bite size bars that are great for snacking. My Oreo Pumpkin No Bake Cheesecake also makes the perfect dessert for your Holiday table!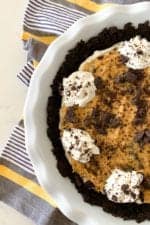 Sharing my Oreo Pumpkin No Bake Cheesecake today that is absolutely perfect for your upcoming Holiday gatherings! Minimal prep and delicious simple pie.
My no bake cheesecake is about to be the perfect addition to your Thanksgiving dessert table! Prepare my Oreo Pie Crust a day in advance then you'll just need to chill the pie a few hours before enjoying. Everyone loves this simple no bake dessert!
Continue Reading »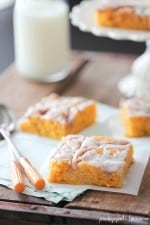 Sharing my Cinnamon Roll Pumpkin Vanilla Sheet Cake today! This sheet cake is simply perfect for your Holiday Dessert table, packed with sweet cinnamon flavors.

Making a cinnamon roll recipe might be some of my favorite desserts ever. If you love cinnamon rolls, I think you are going to love my simple "perfect for Thanksgiving" texas sheet cake recipe!
Here I give you my Cinnamon Roll Pumpkin Vanilla Sheet Cake. I love watching the reaction of my boys sampling my baked goods. I gave them a bite after school a couple days ago of this sheet cake and their expression was priceless. Don't let the cake mix in the recipe scare … Continue Reading »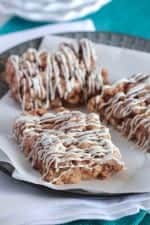 Sharing some fun scotcharoos today!  These Pumpkin Spice scotcharoos are festive, no-bake and crowd pleasers!  The best no bake recipe!
Scotcharoos
These scotcharoos are going to have your guests smiling from ear to ear!  These bars can be whipped up in about 10 minutes. Wait until you sink your teeth into these bars, you are in for a treat!
Try my Homemade Granola Bars too!  Follow Picky Palate on Instagram for daily recipe inspiration.
Here are your ingredients to get started. Be sure you have Karo® Syrup! Karo's sweetness and texture will transform your recipe, provides the perfect amount of sweetness that allows your ingredients to stand-out.
Baking is a … Continue Reading »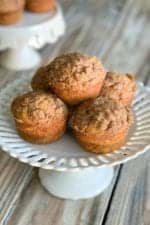 These Perfect Pumpkin Muffins are just what you need for your Fall Baking! Packed with perfect pumpkin spices and a crispy streusel on top, you'll be making these weekly!
You are in for a delicious treat with these Perfect Pumpkin Muffins. Now, I say perfect, because they take just minutes to get into the oven, make the house smell like a dream and taste like a million bucks! Now that's pretty perfect to me.
Continue Reading »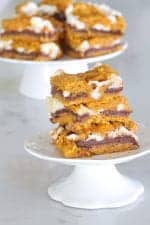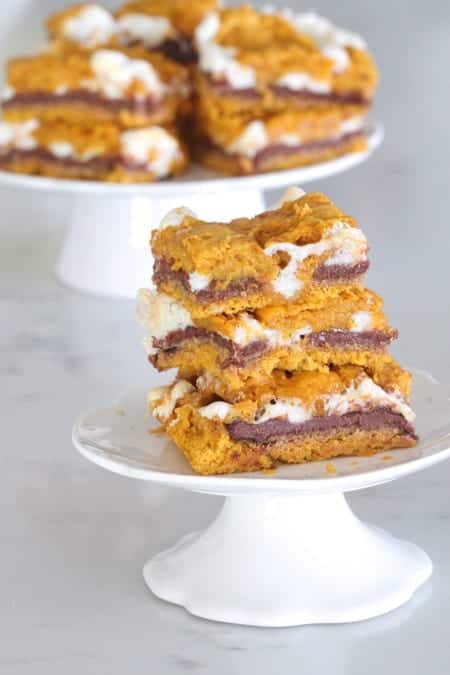 These Pumpkin S'mores Cake Bars are festive and packed full of all of your favorite s'mores ingredient sweetness!
My Pumpkin S'mores Cake Bars are about to make pumpkin season even more delicious!
I am kind of still in denial that Fall is basically right around the corner! Are we ready for pumpkin everything? I don't know if I am, but these bars are crazy simple and great to bring to your upcoming parties. 5 Ingredients is all you need. Sweet!
Continue Reading »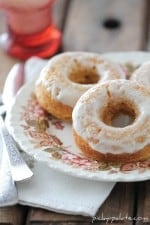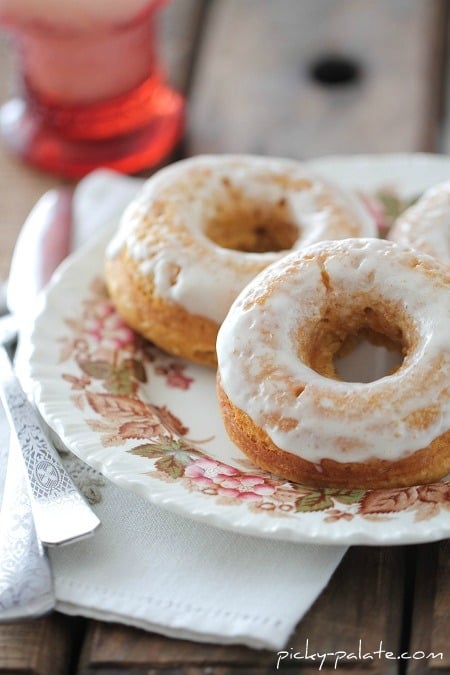 My Baked Pumpkin Ice Cream Glazed Donuts are too good to pass up! Enjoy!

You are in for the ultimate treat with my Baked Pumpkin Ice Cream Glazed Donuts! I am trying to keep my composure while writing this intro. I am in love with these donuts, nothing else to say. Well, I will say more. They are soft, baked, topped with a sweet glaze and full of pumpkin spice and vanilla ice cream baked inside!
Now, don't expect to take a bite and taste the ice cream. It is added more for a perfectly soft bouncy texture and vanilla kick.
Hope you all enjoy my donuts! Yay!!
Prepare The … Continue Reading »