Baked Spinach Dip Mini Bread Bowls
Sharing my Baked Spinach Dip Mini Bread Bowls today!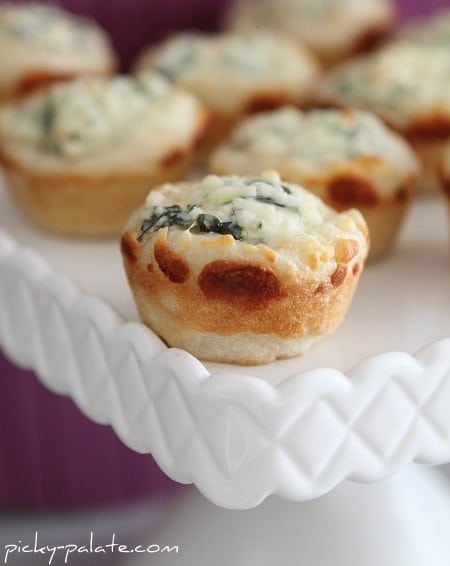 Baked Spinach Dip Mini Bread Bowls anyone?  These are cute aren't they.  I thought it would be fun to share some fun Superbowl/party food this week to get ready for game day.  It's no secret that I am only interested in the commercials and half time performances of Superbowl but I do LOVE to make party food, so let's celebrate with fun food 🙂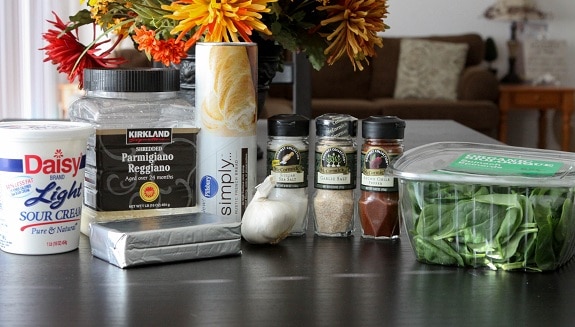 Here are your ingredients, nice and simple.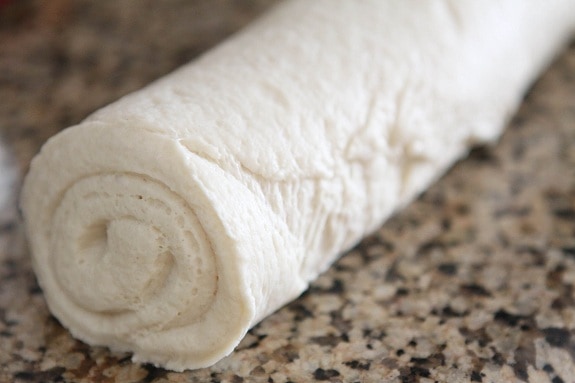 I LOVE that Pillsbury put out a "Simply" line of products.  No artificial flavors or preservatives.  Thank you!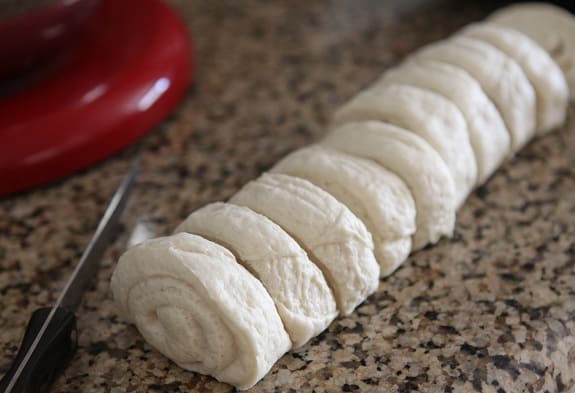 Unroll your french bread loaf and cut into 10 equal slices, about 1 inch thick.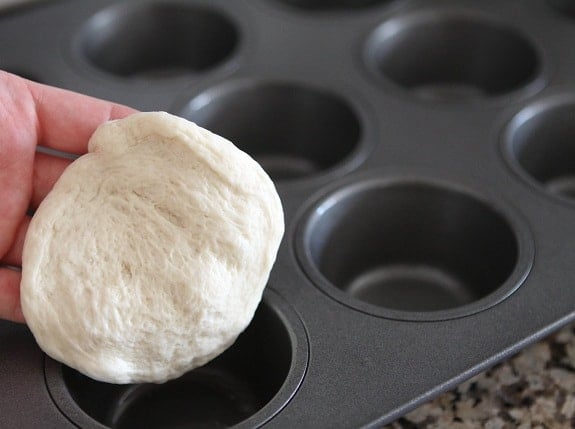 Flatten each slice with the palms of your hands about a 3 inch round.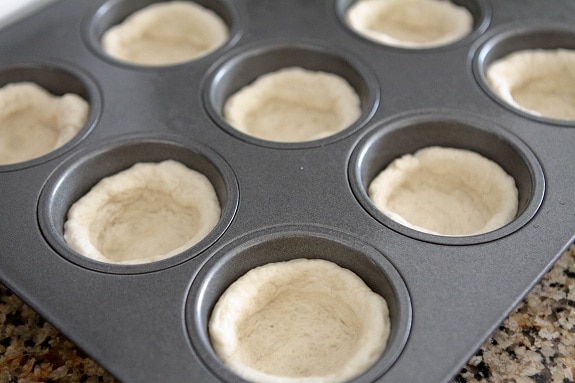 Press in the bottom and up the sides of your muffin tin.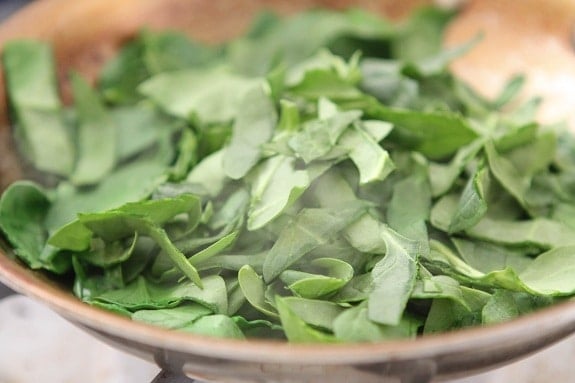 Time to cook the spinach, watch it wilt in seconds 🙂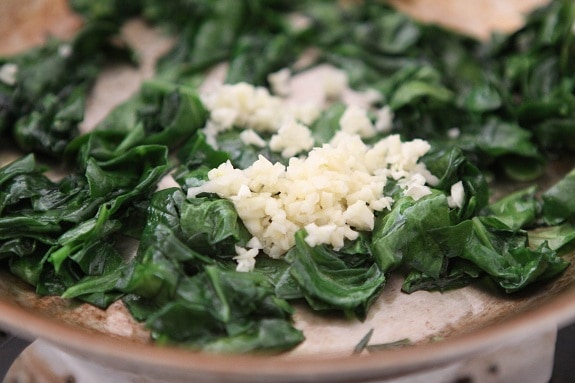 Now add your garlic and stir it all up for a good minute or so.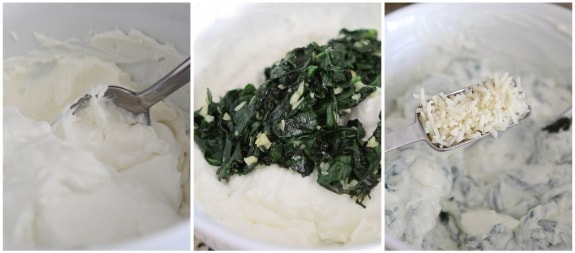 Place your cream cheese, sour cream, spinach and parmesan cheese into a mixing bowl.  Mix mix mix.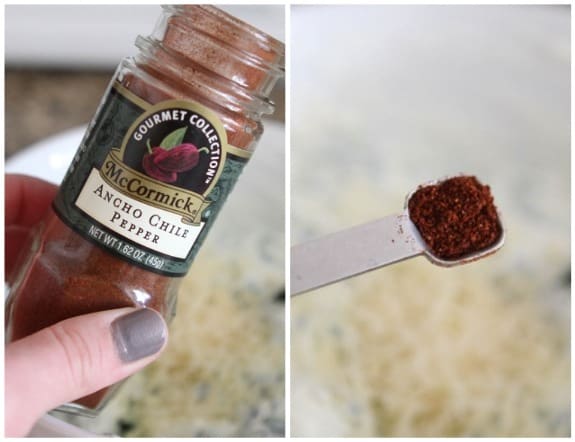 Here's the yummy part.  Add a pinch or two of McCormick Gourmet's Ancho Chile Pepper.  Love this!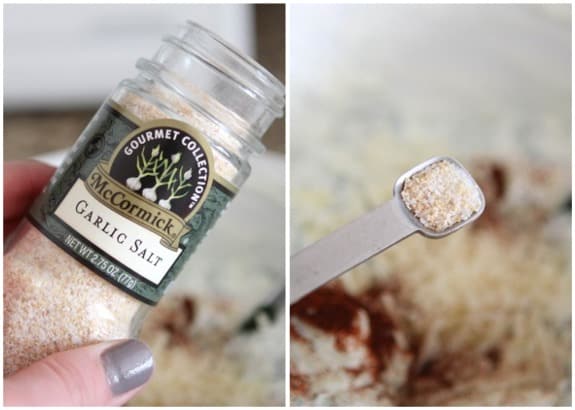 Don't forget the garlic salt.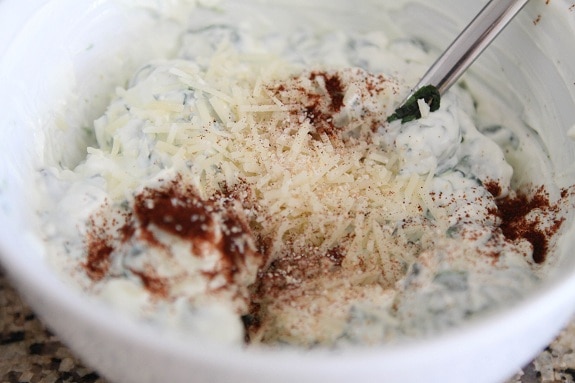 Give another good mix and….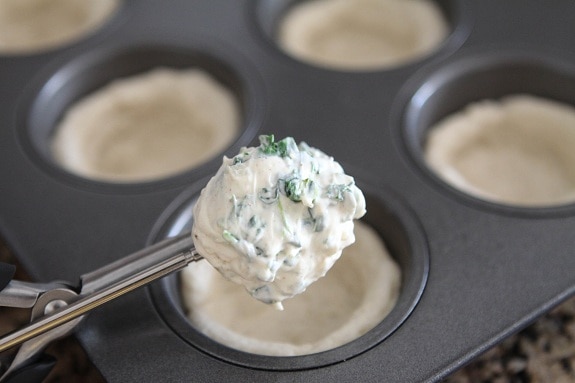 Scoop dip into your bread bowls.
Sprinkle with cheese, bake for 15 minutes and….see photo below 🙂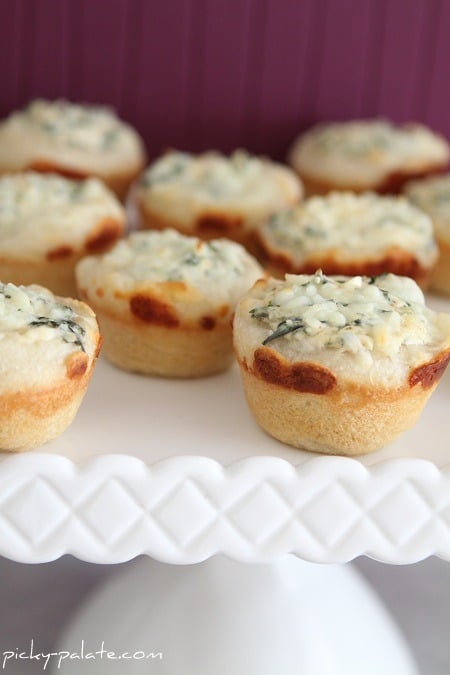 Wait until you dig into these 🙂  Enjoy!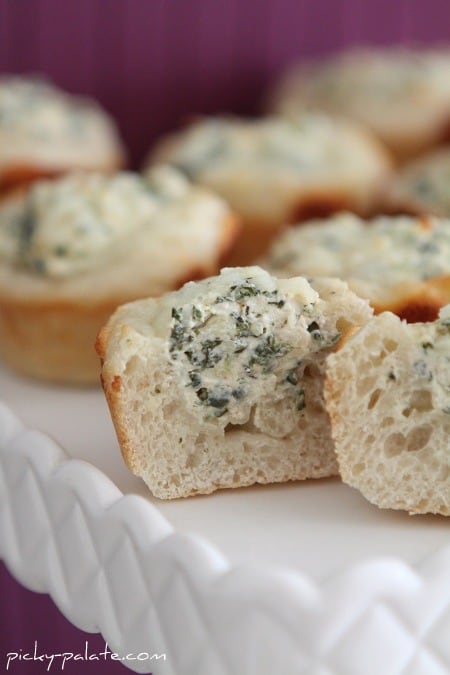 [ziplist]
Baked Spinach Dip Mini Bread Bowls
13.3 oz roll of refrigerated french bread loaf, I used Simply Pillsbury
2 Tablespoons extra virgin olive oil
2 Cups baby spinach, coarsely chopped
1 clove fresh garlic, minced
3 oz softened cream cheese
1/2 Cup light sour cream
2 Tablespoons fresh shredded parmesan cheese
1/8 teaspoon McCormick Gourmet Ancho Chile Pepper
1/8 teaspoon McCormick Gourmet Garlic Salt
1/8 teaspoon McCormick Gourmet Sicilian Sea Salt
1/8 teaspoon freshly ground black pepper
1/3 Cup shredded mozzarella cheese
1.  Preheat oven to 350 degrees F.  Spray 10 regular muffin cups with non stick cooking spray.  Unroll package of french bread loaf and slice into 10 equal size slices, about 1 inch thick.  Press each slice into about a 3 inch round, I did this by pressing in between my hands.  Press into the bottom and up sides of the muffin cup.  Set aside.
2.  Heat oil in medium skillet over medium heat.  Cook and stir spinach until wilted, about 3 minutes then add garlic, cook and stir for another minute then turn heat off.
3.  Place cream cheese, sour cream, cooked spinach and garlic, Parmesan Cheese, Ancho Chili Powder, garlic salt, salt and pepper into a medium bowl.  Mix until well combined.  With a medium cookie scoop, scoop dip into each of the centers of bread bowls.  Top evenly with shredded cheese and bake for 15-17 minutes until just turning brown on edges.  Remove and let cool for 3-5 minutes before removing from oven.
10 mini spinach dip bread bowls
FOLLOW PICKY PALATE ON INSTAGRAM! Show me what recipes you're making from Picky Palate by using #pickypalate.
Other recipes you may enjoy...
Comments