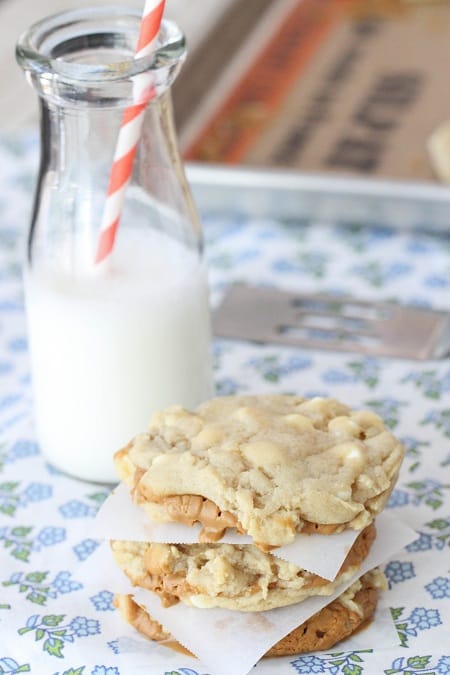 Wow, summer came to a screeching hault….my boys are back in school this week. It's a bit bittersweet, I could have used another 4 weeks of summer with them, but at the same time I am thrilled to get back in the routine of things.
To celebrate school starting for us, I created a sinful stuffed cookie with my newest favorite ingredient right now….Biscoff Spread. I know I've said it before and I'll say it again, you've GOT to try this stuff. I am such a fan and I can't even buy it at my grocery stores yet. I am positive that it's just a matter of time, but I still have to order mine online. AND it's worth every penny 🙂
Hope you enjoy my latest cookie creation, have a beautiful day!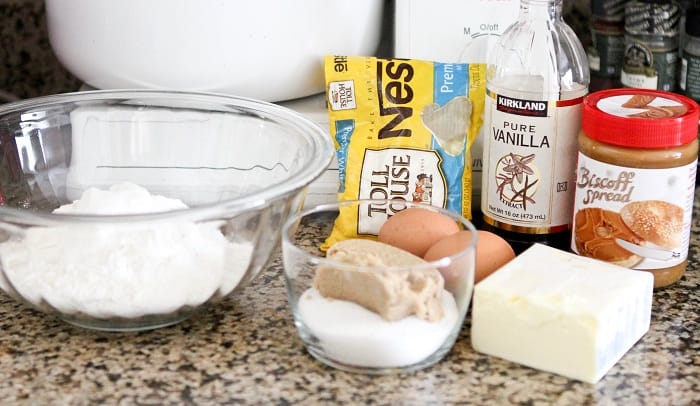 Your glorious cookie ingredients 🙂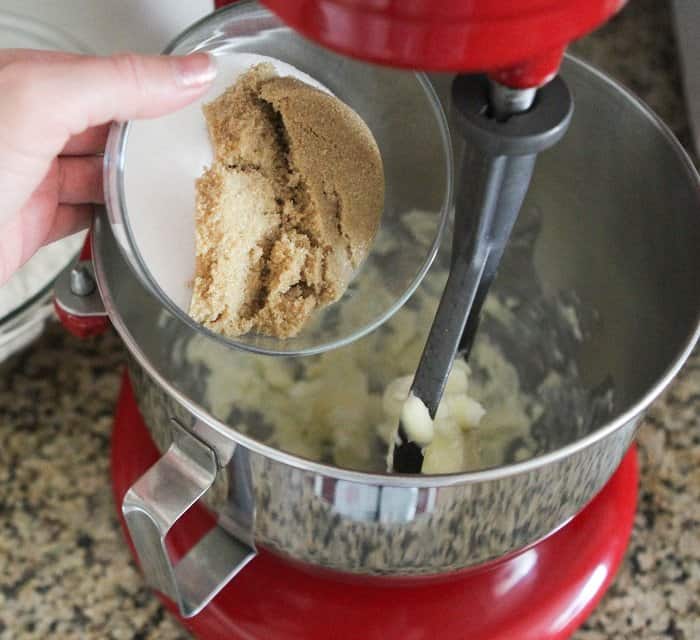 You know the drill, start by creaming your butter and sugars.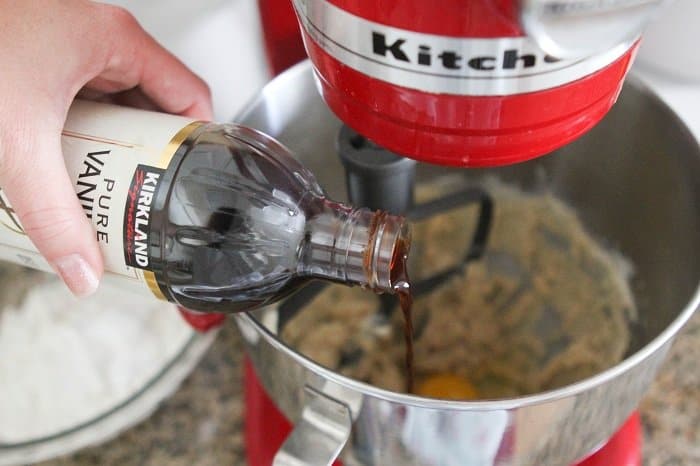 Add your eggs and vanilla.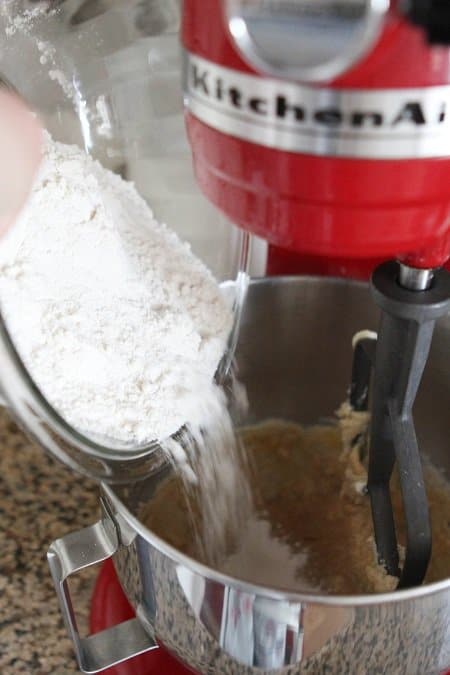 Once mixed, add your dry ingredients.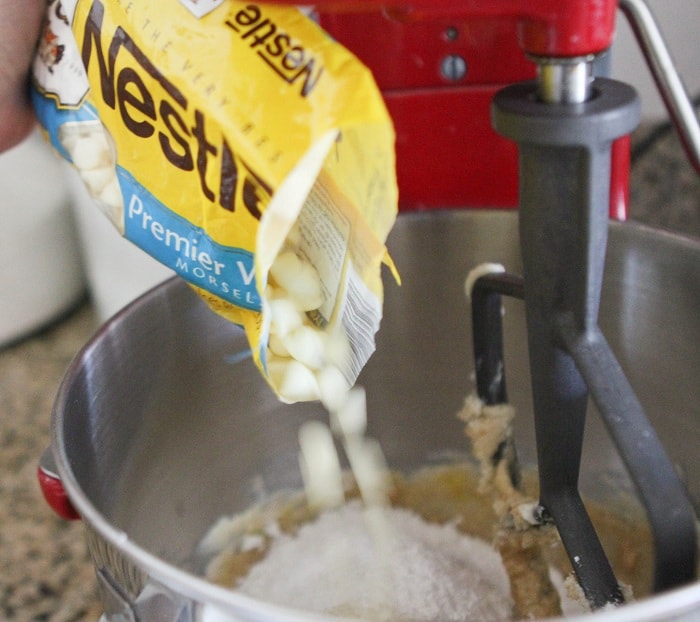 Time to toss in your white chips. Feel free to go chocolate if you'd rather. I just kinda like the white chocolate with Biscoff 🙂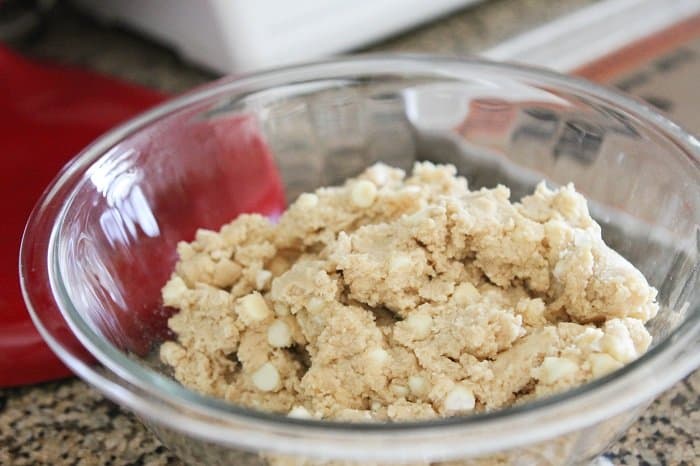 Best darn cookie dough!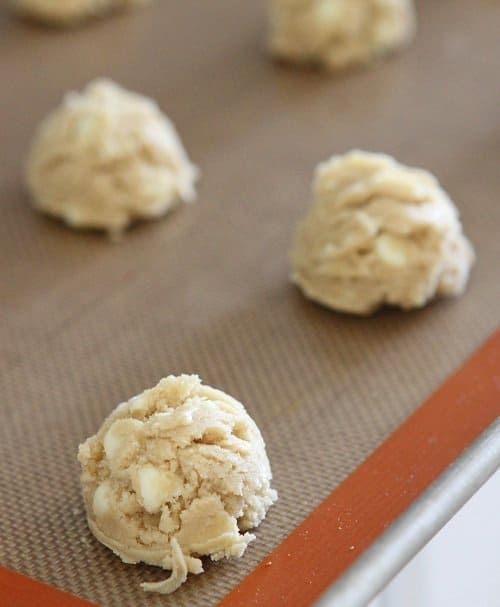 Use a nice big cookie scooper and place onto your baking sheet.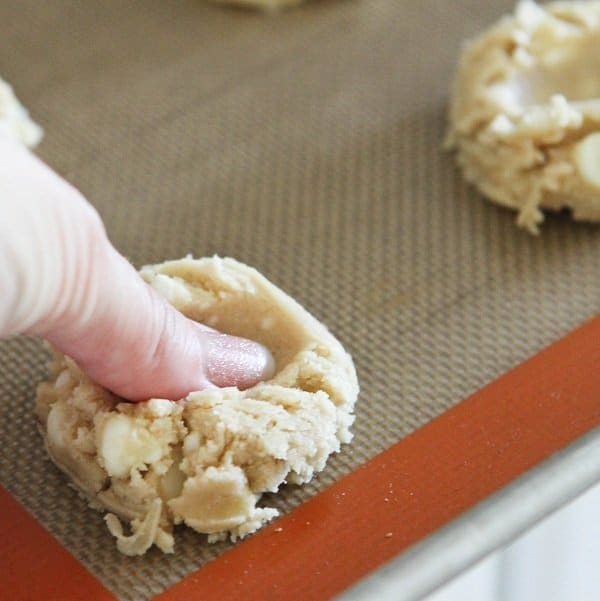 Use your thumb to press into each cookie.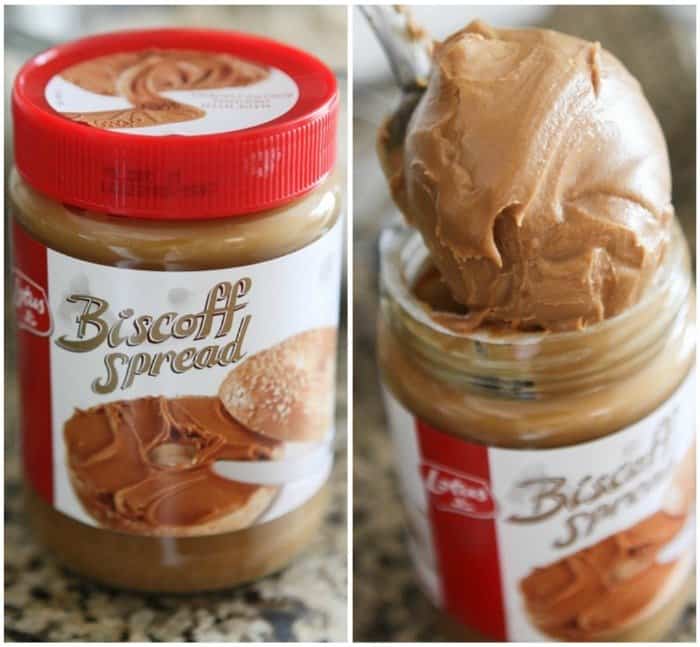 Salivating.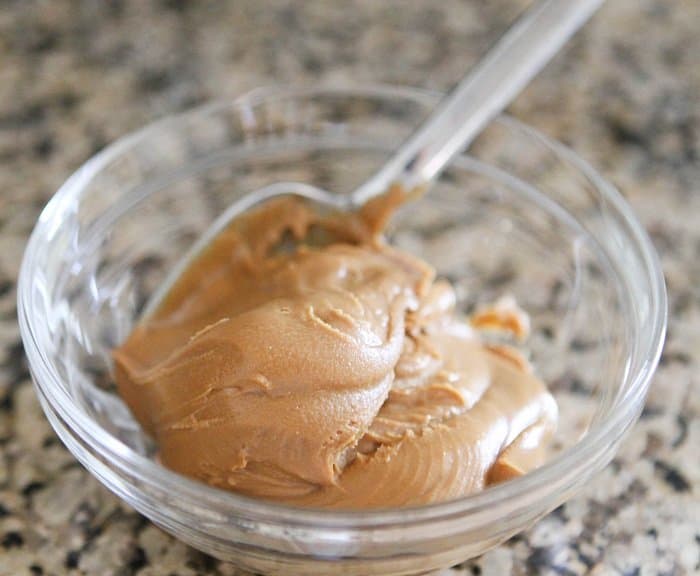 This will be your stuffing 🙂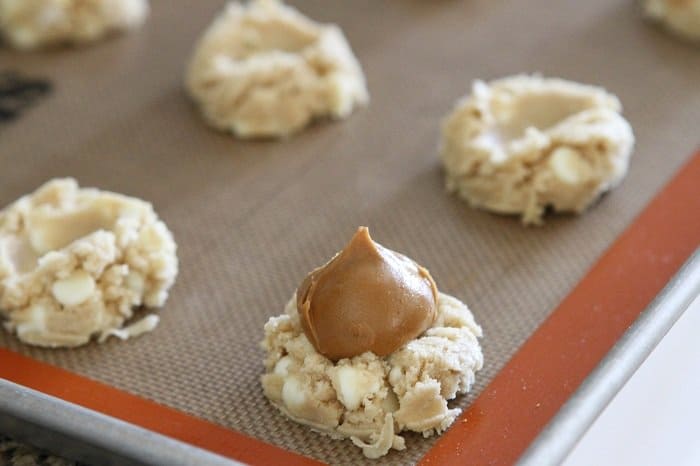 Place a small scoop of Biscoff into center of each cookie.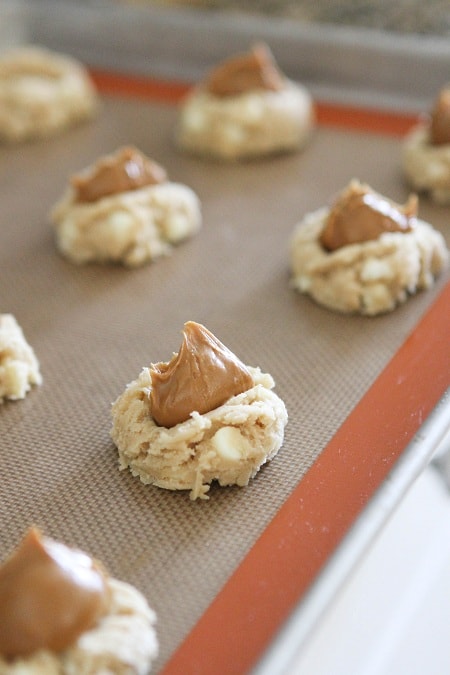 Just like so 🙂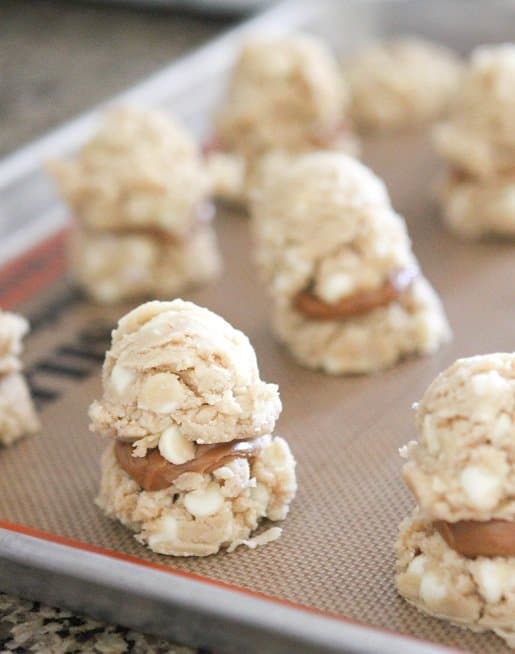 Another fabulous scoop of cookie dough on top please.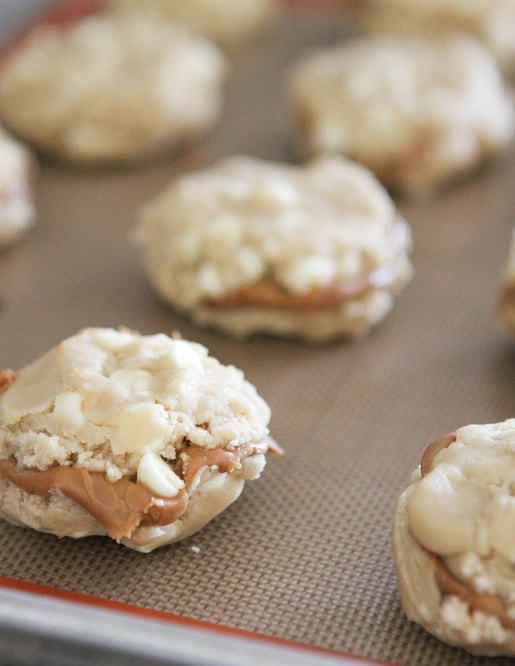 Pick the cookies up and press gently. The Biscoff will not be completely enclosed. Yum!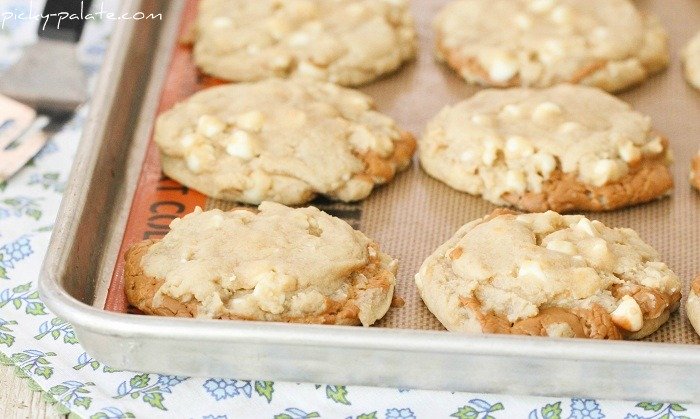 This is what you'll get when they come out of the oven!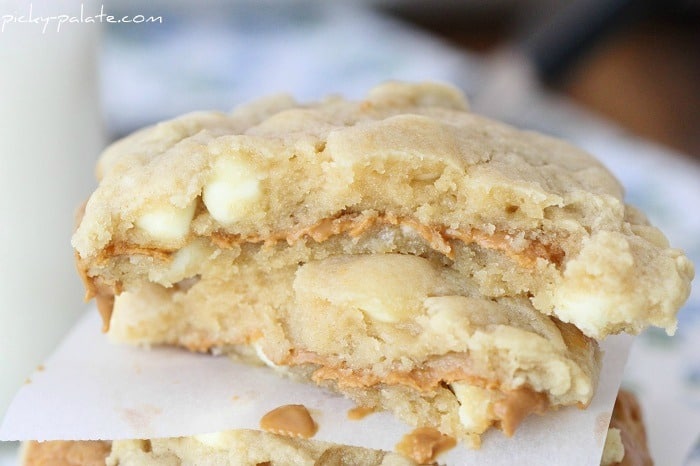 Wait until you break them in half. Ooey gooey and delicious.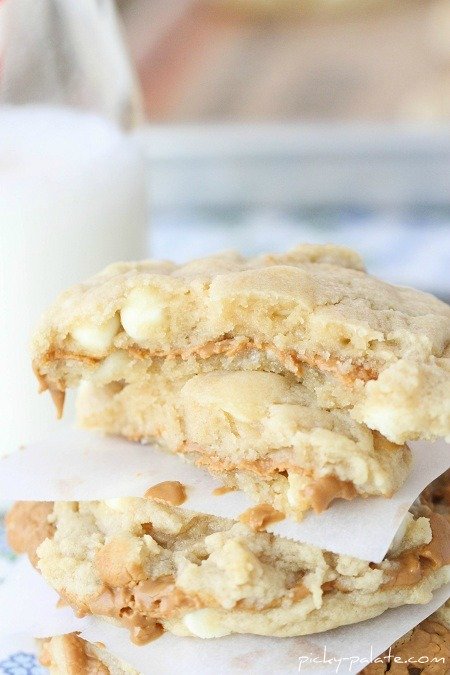 [ziplist]
Biscoff Stuffed White Chocolate Chip Cookies
2 sticks unsalted butter, softened
1 cup granulated sugar
1 cup packed light brown sugar
2 large eggs
1 tablespoon pure vanilla extract
4 cups all purpose flour
1 teaspoon baking soda
1 teaspoon kosher salt
2 1/2 cups white chocolate chips
2 cups Biscoff Spread
1. Preheat oven to 350 degrees F. and line a large baking sheet with a silpat liner or parchment paper.
2. In a stand or electric mixer, beat butter and sugars until well combined. Add eggs and vanilla beating until well combined.
3. Place flour, baking soda and salt into a large mixing bowl. Stir to combine. Slowly add to wet ingredients along with white chips until just combined.
4. With a medium cookie scoop, scoop dough onto prepared baking sheet about 1 inch apart. With your thumb, press into each cookie making a little well for the Biscoff. Using a small cookie scoop, scoop about 1 tablespoon Biscoff into each pressed cookie. Place another scoop of cookie dough on top and press edges gently. Biscoff will not be completly enclosed and will be visible around edges. Bake for 12-15 minutes, until edges are just golden brown. Let cool for 10 minutes on baking sheet then transfer to a cooling rack to cool completely. Best served with a tall glass of milk.
Makes 24 large cookies
_____________________________
Enjoy! Come back soon 🙂