Blue and Green Milk Star Wars Galaxy's Edge Milk Stand
Talking about the blue and green milk at Star Wars Galaxy's Edge Milk Stand today!  The blue milk seems to be the fan favorite, let's talk about both of them!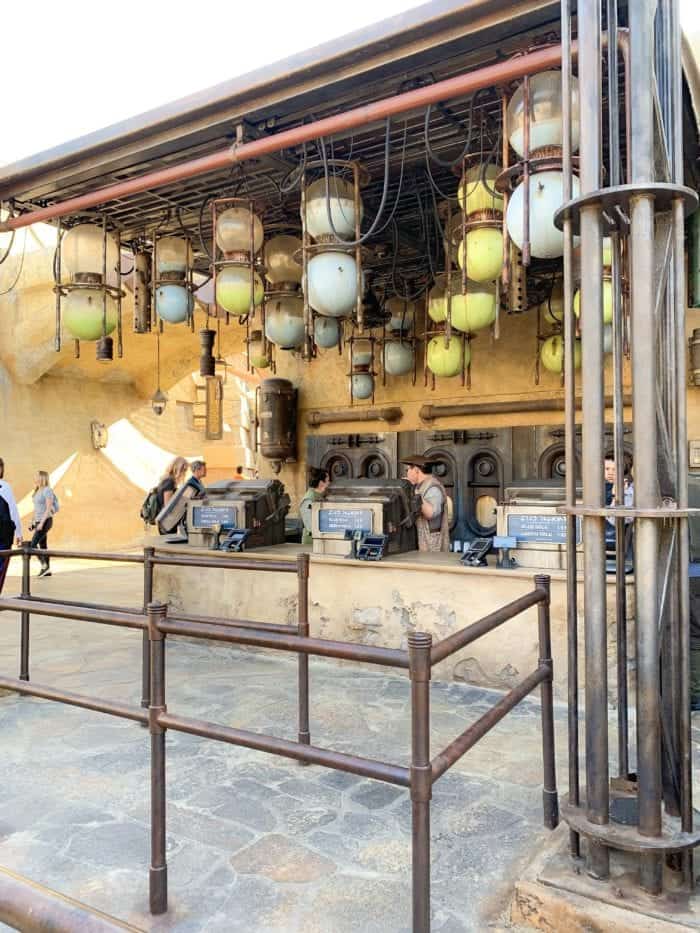 Milk Stand Star Wars Galaxy's Edge
No visit to Star Wars: Galaxy's Edge is complete without a frosty confection from the Milk Stand. The vendors at this quirky stall offer travelers an invigorating, refreshing drink that's a favorite among the locals.
Be sure to check out my The Ultimate Guide To Star Wars Galaxy's Edge.  Follow Disney Hungry on Instagram for travel tips and the Best eats at Disneyland Resort!
Where Is The Milk Stand Located?
The Milk Stand is inside Star Wars Galaxy's Edge by the First Order Cargo and behind the Droid Depot.  Check your Disneyland Map for exact details.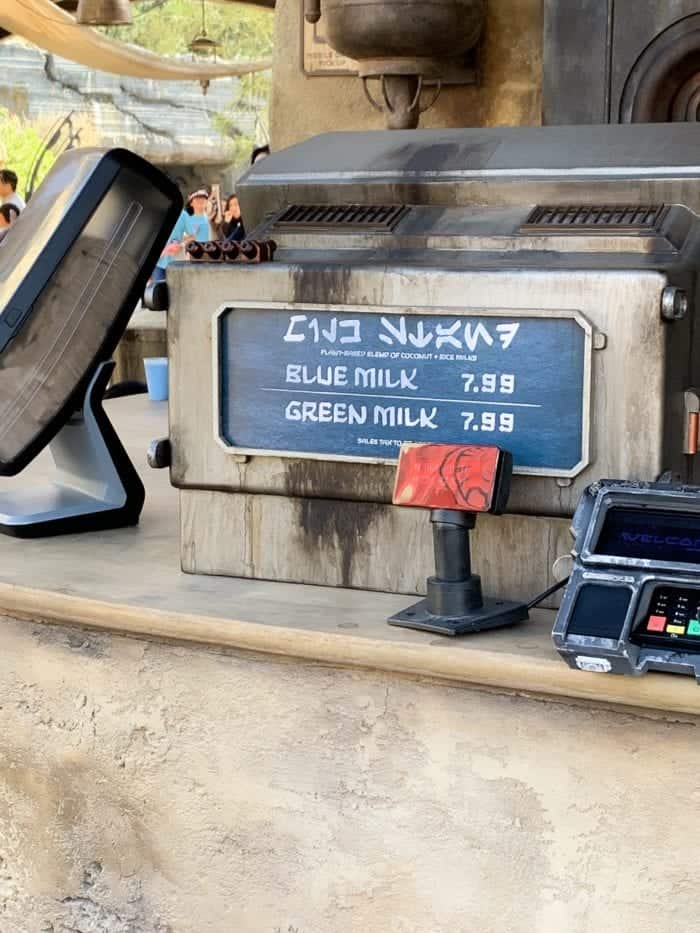 How Much Does The Blue and Green Milk Cost?
The blue and green milk is $7.99 each cup.
Does The Milk Stand Offer Mobile Orders?
Yes, you can Mobile Order at the Milk Stand via the Disneyland App.  To find out more about Mobile Ordering at Disneyland, read my post Become a Pro Using Disneyland Mobile Ordering.
Does The Milk Stand Take AP Discount?
No AP Discounts accepted at the Milk Stand.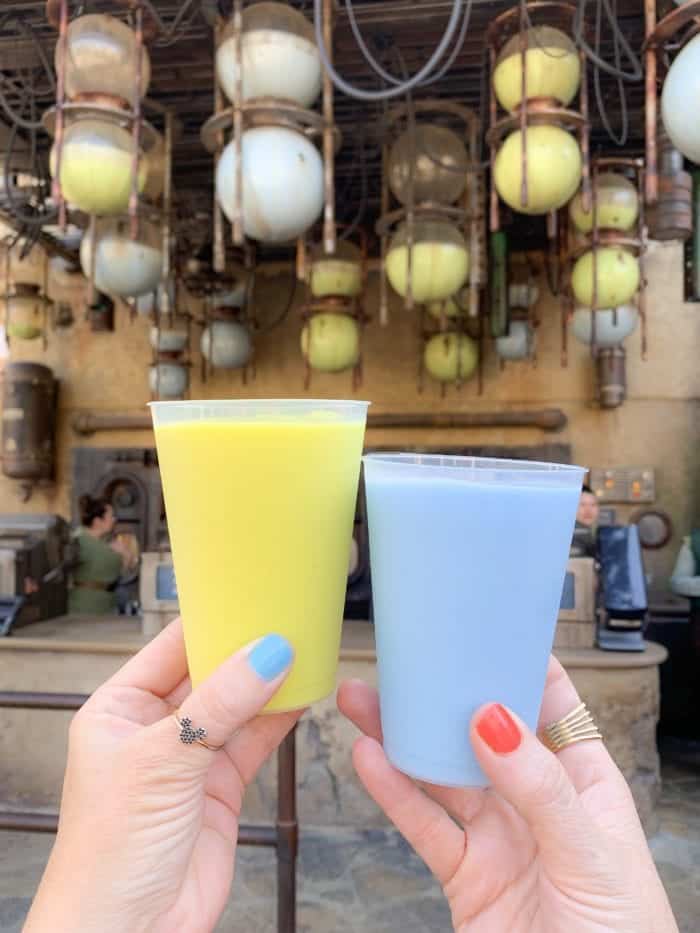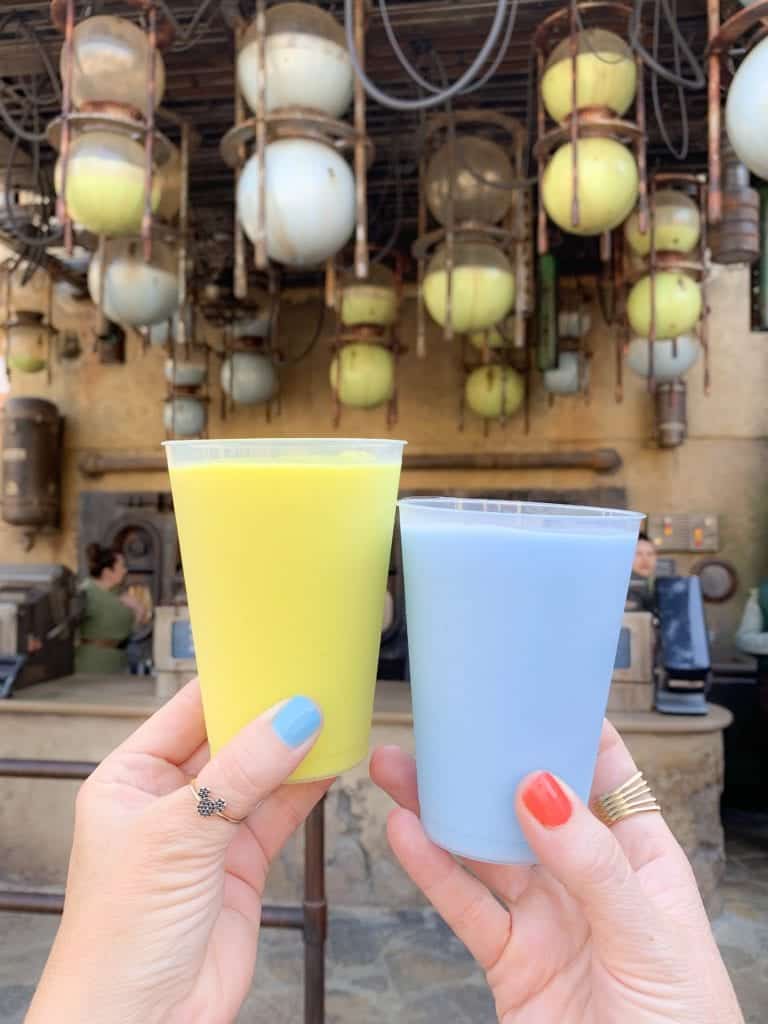 Which Is Better, Blue or Green Milk?
This is going to vary from person to person, but it seems that the blue milk has been most popular!  I personally enjoy them both.  Let's talk about how they taste!
Are The Milks Dairy Free?
Yes they are.  They are made with coconut and rice milks.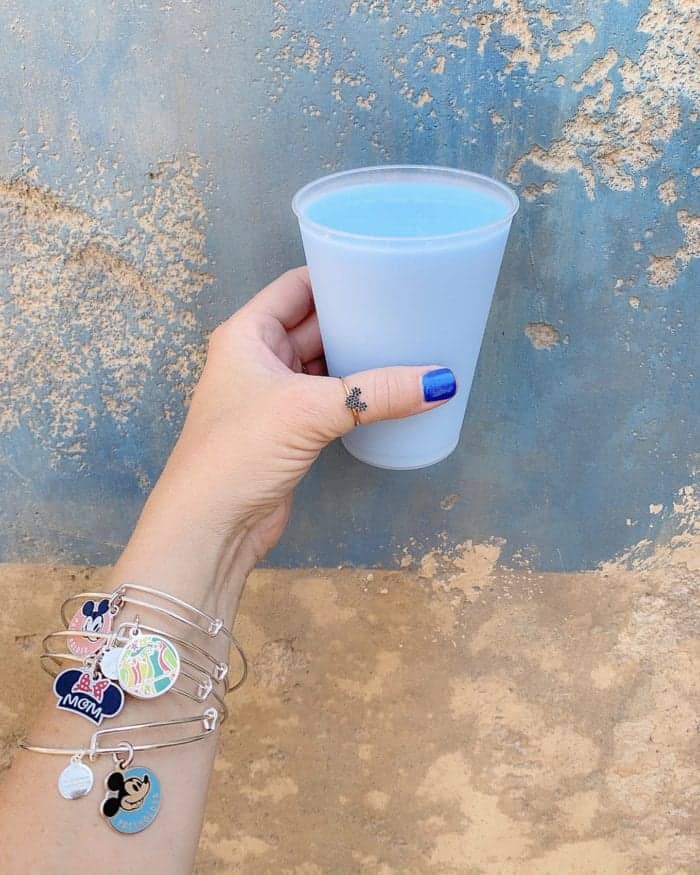 What Does The Blue Milk Taste Like?
The blue milk is hard to explain, but it's been described as a tropical flavored creamy icy-like smoothie.  Some describe it as blue raspberry-ish or skittle flavored.  It's definitely something you need to try for yourself!  We all loved the blue milk.
Is The Blue Milk Different at Oga's Cantina?
Yes, the blue milk at Oga's Cantina is not frozen like the one at the Milk Stand.  I honestly enjoy the milk at the Milk Bar over the Blue Bantha served at Oga's Cantina.  Be sure to check out my Tips When Visiting Oga's Cantina before your visit.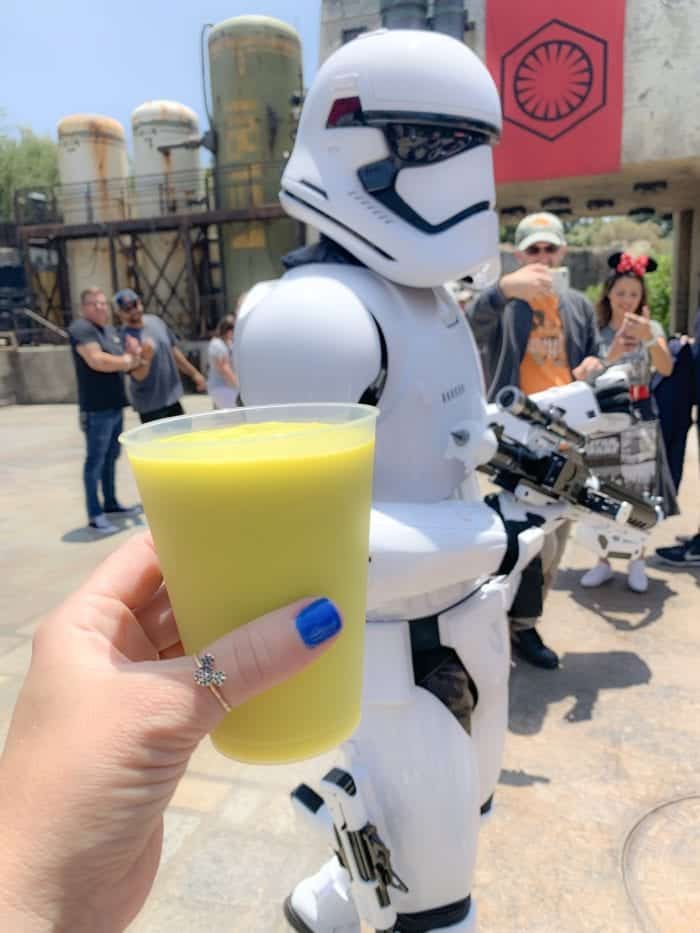 What Does The Green Milk Taste Like?
The green milk is described as citrus-floral which is really hard to imagine the taste….but I'm telling you I LOVED it.  Not as many people seem to love the green milk as much as the blue, but I thought it was peculiar and delicious! It has a bit of an "earthy" after taste which I think throws people off, however I thought it totally worked!
Part of the fun of the Milk Stand is getting both cups and sampling each.  Definitely get both flavors and share them with your group.  You'll get some great reactions and have some debates on which milk is best!  Guests have even been layering the two milks together for more fun.  Give them a try, you'll be glad you did!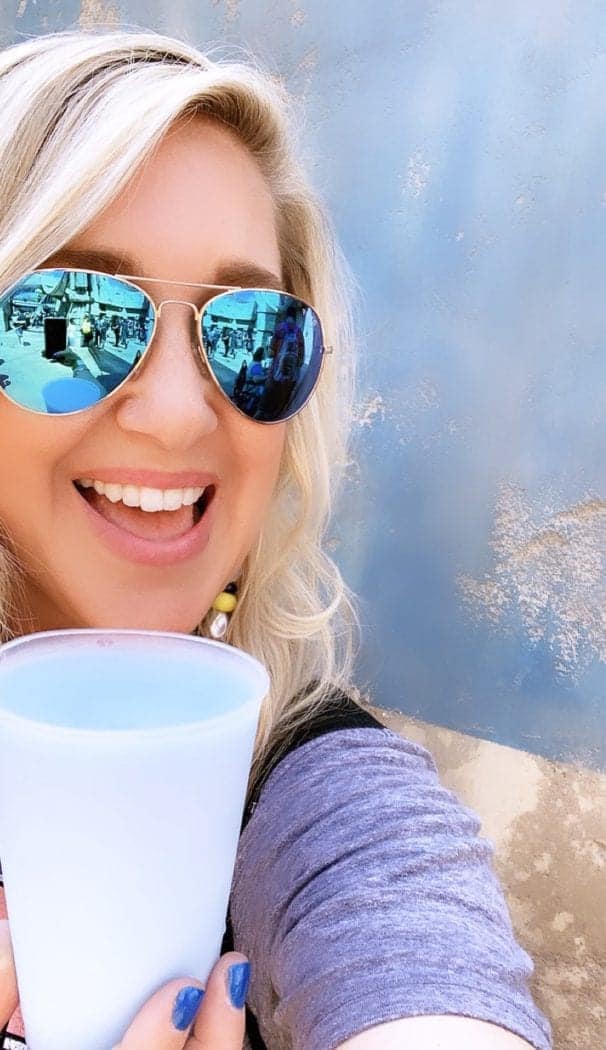 In my opinion, you can't go wrong with either the blue or green milk.  They're nice and cold, refreshing, sweet and creamy.  When visiting Galaxy's Edge, don't miss the Milk Stand.  One of my favorites in the Land.
Pin To Your Favorite  Disney Board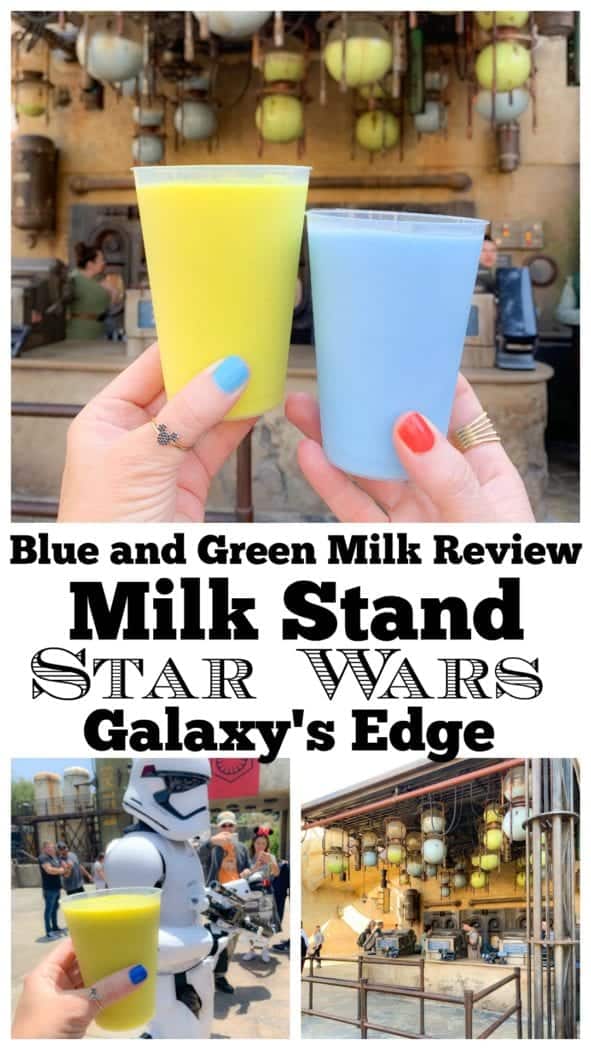 Add a Comment »