Goofy's Kitchen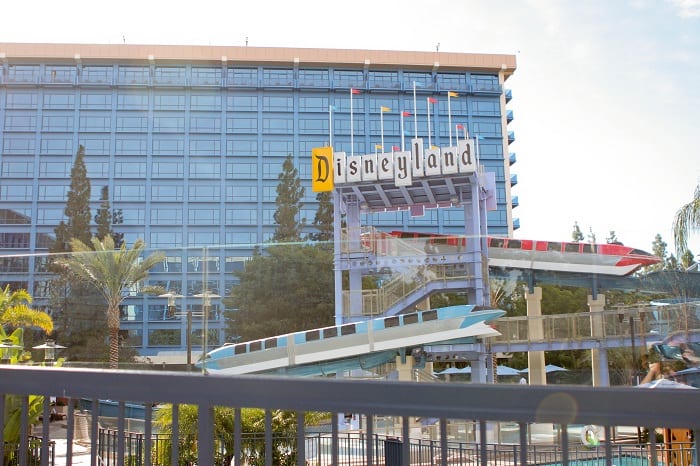 When we stayed at the Disneyland Resort Hotel back in November, I knew that one of places we had to eat was Goofy's Kitchen that is located in the Resort.  Now, take my advice and learn from our mistake……make your reservation in advance.  We walked up to the counter like idiots saying, "Table for 4 please."  The lady looked at us a little funny and said, "You don't have reservations?"  Needless to say we had to wait a good 30-45 minutes for our table, but there was no way I was missing out on breakfast!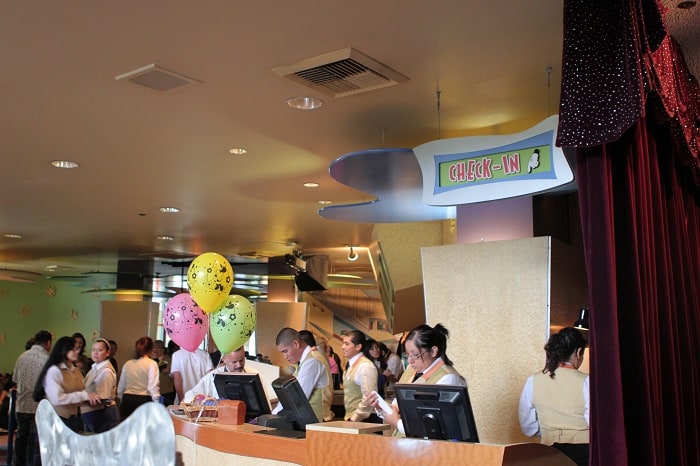 Here is the check-in counter.  Be prepared for a very long line just to check in.  People flock to this place.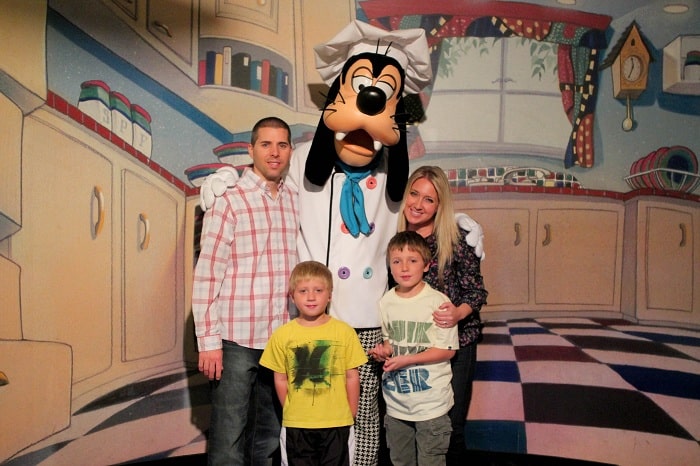 Right when the hostess calls your name to be seated, she first gets you ready for a family picture with Goofy.  They will take a professional one for you with their camera (and give you a card that you can view online and purchase).  They will also take a photo with your camera if you request it.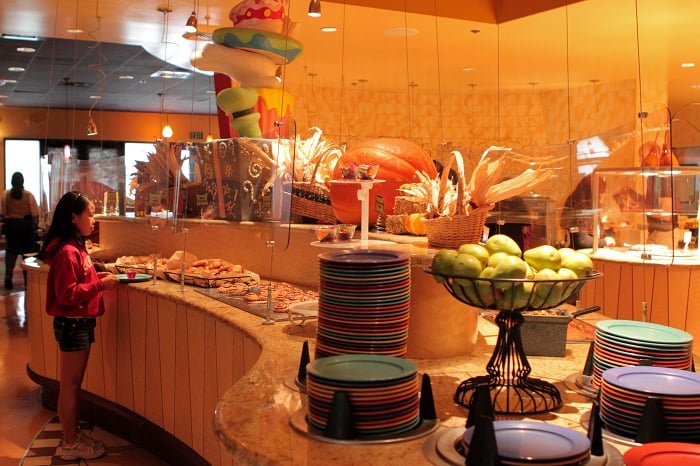 The hostess shows you to your seat then you go right into the kitchen, grab a plate and get to work.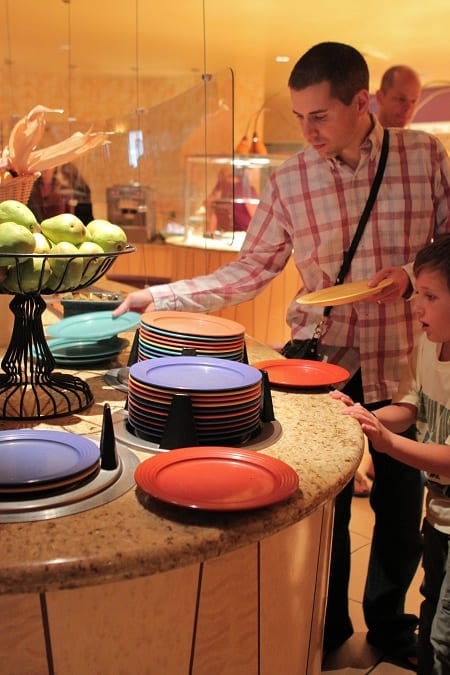 Ready, set go!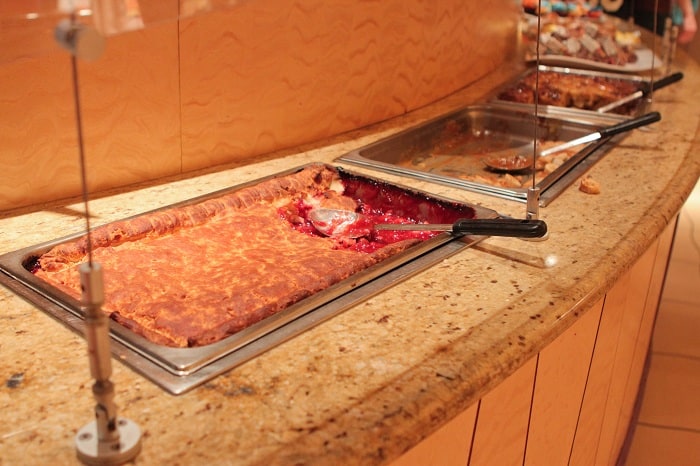 I promise I did not start my breakfast with dessert, but I did photograph it to show you there's a little bit of everything!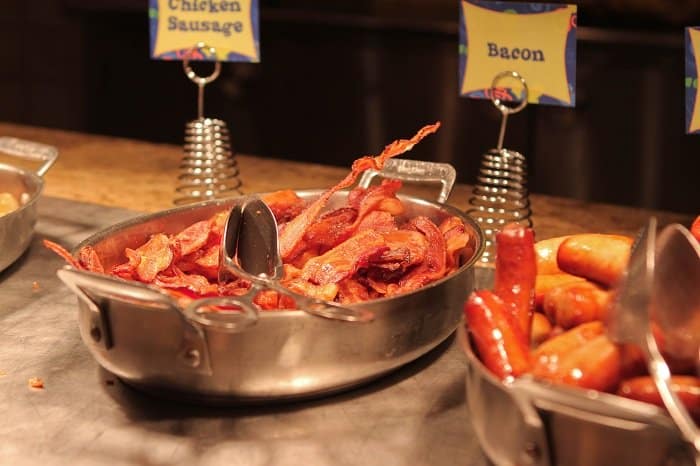 Pretty much anything you could ever want for breakfast is available at Goofy's Kitchen.  Not kidding.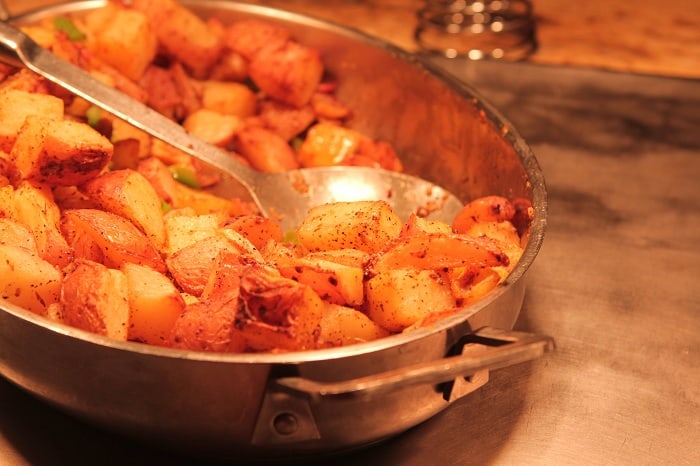 Nicely spiced breakfast potatoes.  I am pretty sure I went back for seconds 🙂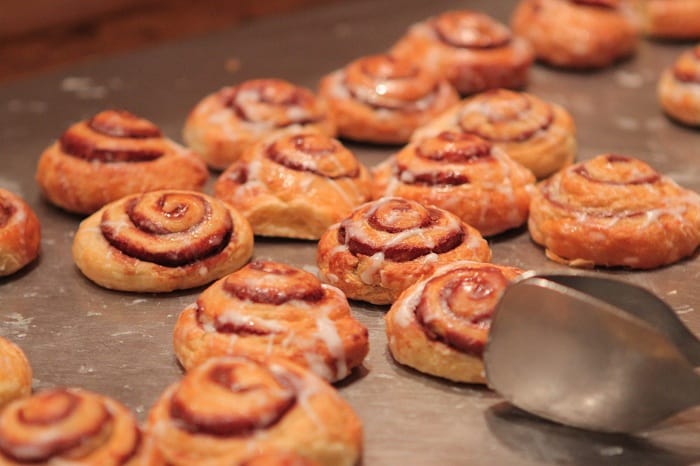 Little cinnamon rolls were up for grabs too.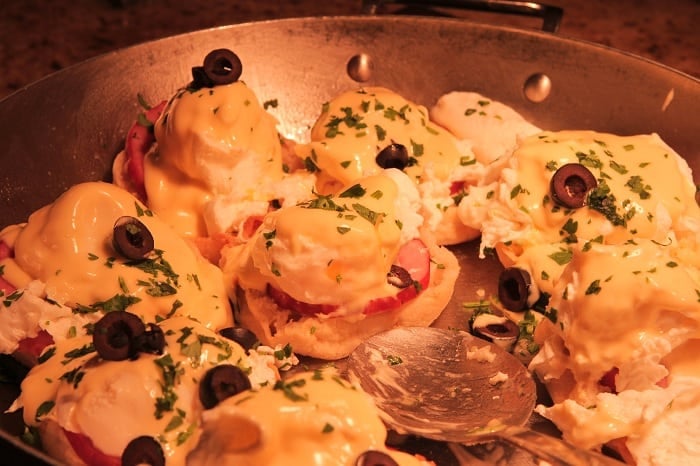 I am a huge eggs benedict fan, so I did try one out and it was pretty darn good.  Not the best eggs benny I've ever had, but it was certainly enjoyable.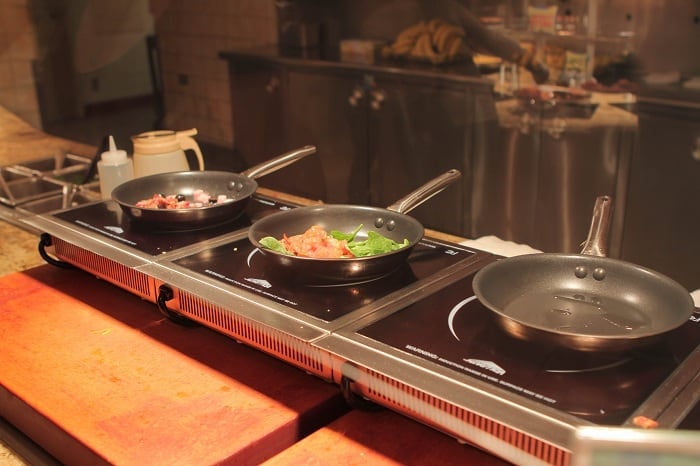 I'm a sucker for an omelet bar.  I couldn't believe there was no line when I walked up.  Sweet!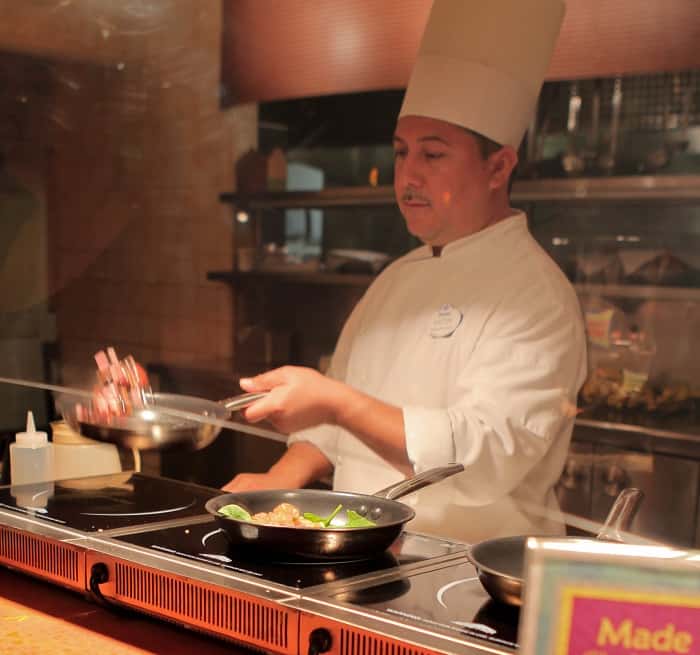 Chef busy at work preparing any kind of omelet you like.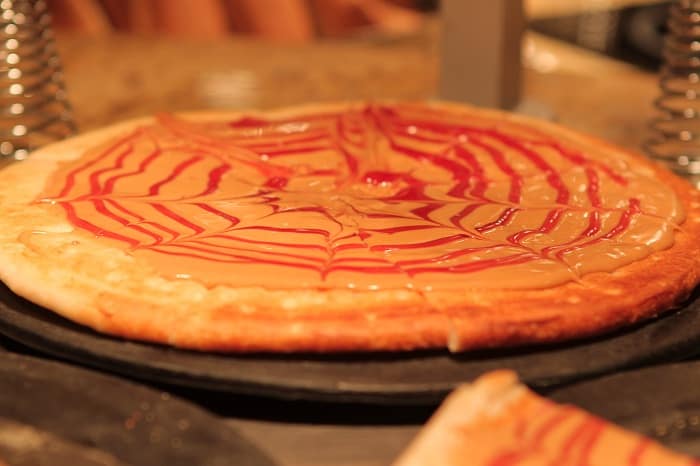 PB&J Pizza 🙂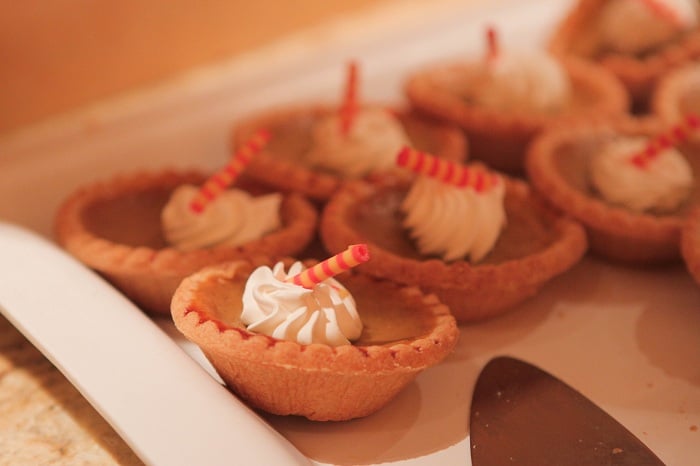 I think these were little pumpkin pies, how cute!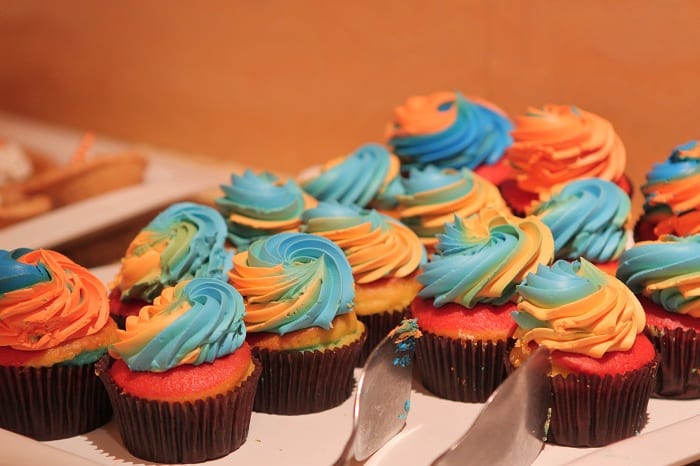 Rainbow Cupcakes.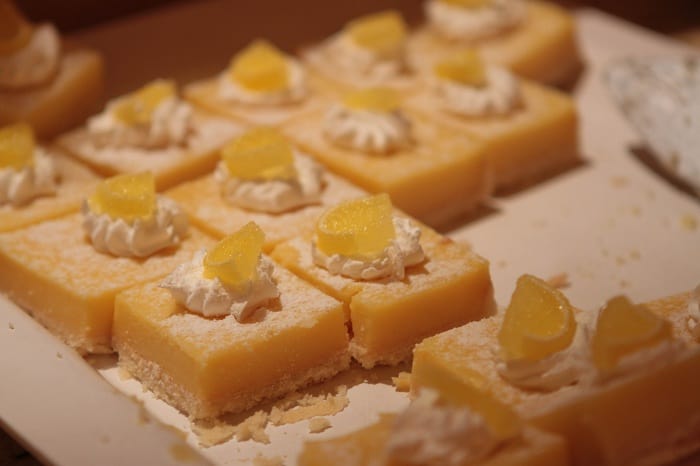 Lemon Bars, oh my!  I just couldn't do it for breakfast, but took lots of photos 🙂
Fruit Pizza.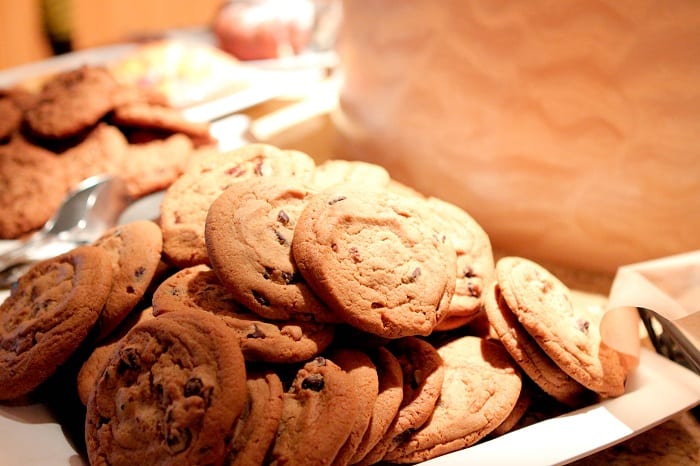 Chocolate Chip Cookies too!  Yowza!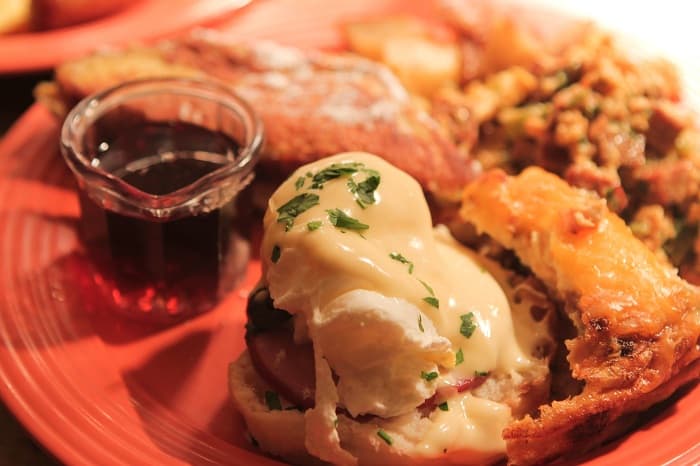 Here's my plate.  A little bit of this and  a little bit of that.  Yum!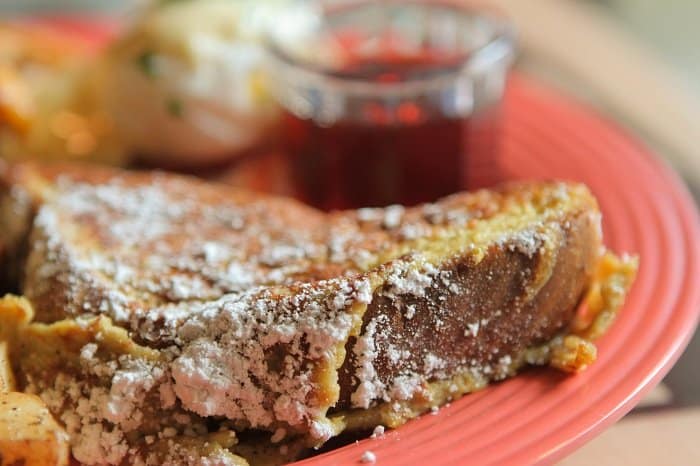 The French Toast was great.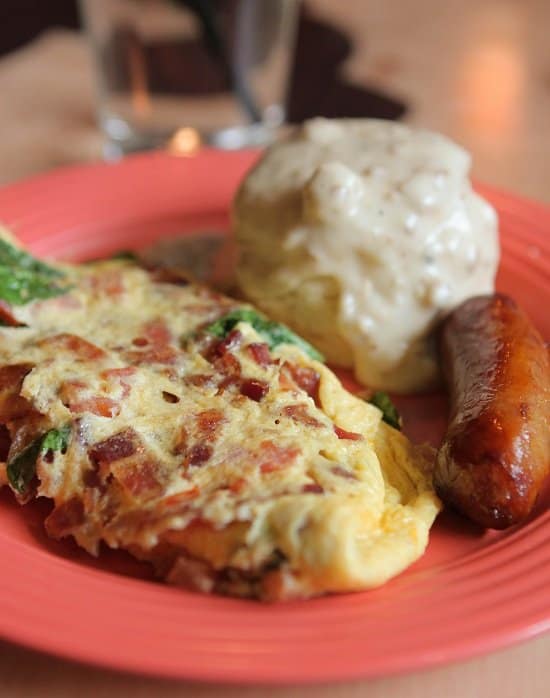 My made to order omelet was one of my favorites.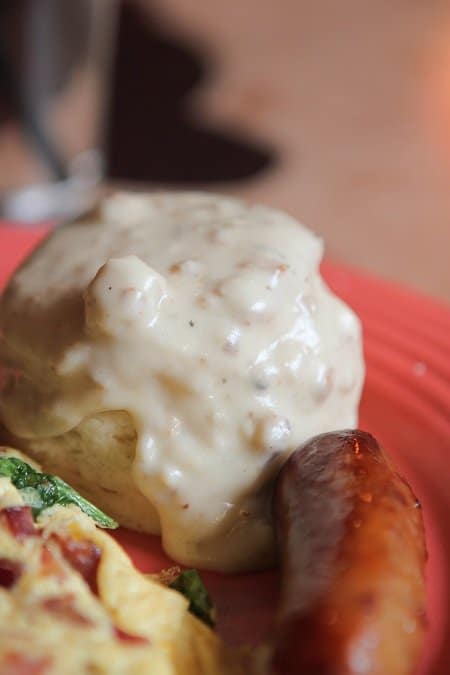 They even had biscuits and gravy.  Talk about……there's no need to eat the rest of the day after this breakfast 🙂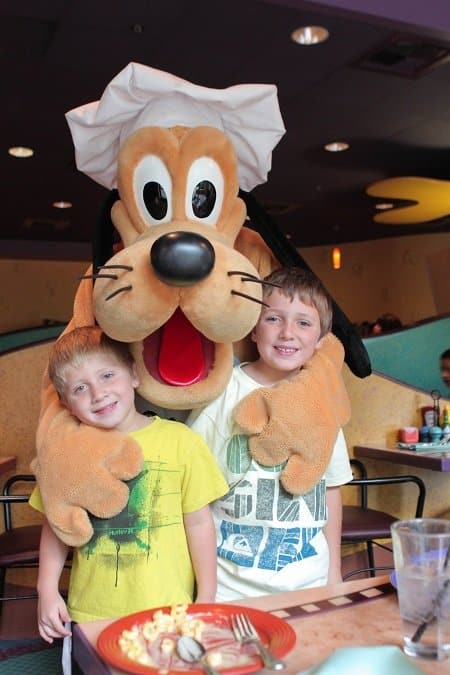 Goofy's Kitchen is a must if you are staying at the Disneyland Resort.  It is fun for the whole family and you get the best photos with the Disney Characters with no lines.  Love it!
Things to consider before dining:
Make Reservations: (714) 781-3463
Meals served:  Breakfast and dinner
Price Range:  $27.99 (Adults),   $14.99 (Age 3 to 9),   Dinner is $33.99 for Adults.
Annual Passport Discounts
Premium 15%
Delux 10%
Southern California 10%
Southern California Select 10%
__________________________________
Have you dined at Goofy's Kitchen?  What was your experience like?
Disclosure:  We are in no way associated or sponsored by Disneyland.  Just a family who enjoys visiting the parks and giving you are honest reviews.
Rate it:
Add a Review »
Other restaurants like this one...
Reader Reviews