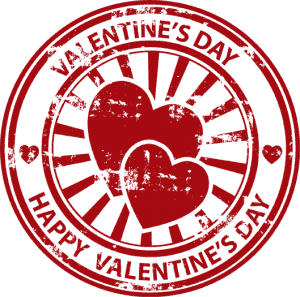 Happy Valentine's Day! The perfect day to be lovey-dovey and mushy with our sweethearts….and eat as much chocolate as we want, lol! Love it 🙂
Looking forward to going to the boys school for Valentine Parties today and watching them be uncomfortable giving the girls in their class a Valentine, haha!
Looking forward to a date with my hubby Friday night. Doing dinner and a movie with friends. Dragging the guys to see Safe Haven, CANNOT wait to see it.

Have you read this Valentine Story that went viral yesterday on Twitter?! I posted it on Facebook after I was a blubbering mess reading it….
Here's her letter by Sue Johnston, 68 via Huffington Post:
"My sweet husband, John, and I were married for 46 years. Each Valentine's Day, he'd send me the most beautiful flowers containing a note with five simple words: 'My love for you grows.'
Four children, 46 bouquets and a lifetime of love were his legacy to me when he passed away two years ago.On my first Valentine's Day alone, 10 months after I lost him, I was shocked to receive a gorgeous bouquet addressed to me..from John.
Angry and heartbroken, I called the florist to say there had been a mistake. The florist replied, 'No, ma'am, it's not a mistake. Before he passed away, your husband prepaid for many years and asked us to guarantee that you'd continue getting bouquets every Valentine's Day.'
With my heart in my throat, I hung up the phone and read the attached card. It said, 'My love for you is eternal.'"
____________
How wonderful is this?! I still tear up and I've read it a dozen times already. Goodness!
____________
Might I leave you with some Valentine recipes I REALLY want to make this weekend?! Here ya go!
Strawberry Buttermilk Pancakes with Nutella Syrup Picky Palate
Fancy Mac and Cheese The Pioneer Woman
Peanut Butter and Jelly Donuts Heather Christo Cooks
Rose Neopolitan Spitz Cookies I am Baker
Chipotle Chicken Lettuce Wraps Bev Cooks
Skittles Marshmallow Pops Dine and Dish
Meatball Soup Add a Pinch
Raspberry Crumb Bars A Thought For Food
Strawberry Dark Chocolate Hand Pies Two Peas and Their Pod
Chocolate Chocolate Chip Cookie Dough Truffles Recipe Girl
Red Velvet Oreo Truffles The Little Kitchen
________