These Pumpkin Pecan Buttermilk Pancakes are perfect for Fall Baking and make the whole family so happy!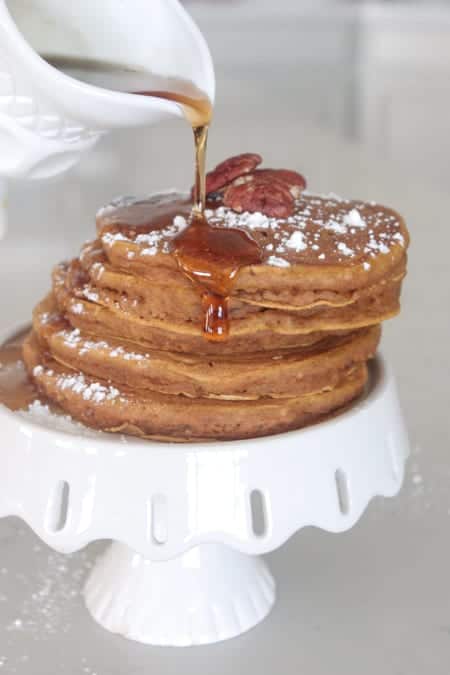 It's always a pleasure partnering with Stevia In The Raw® to bring you this perfect for Fall baking pumpkin pancake recipe!  One of our favorite family recipes to make on the weekends is homemade pancakes.  With Fall in the air, it's time to break out our favorite ingredients including pumpkin!  I whipped up a gorgeous fluffy pancake recipe for your family today that has those Fall favorite ingredients.  Enjoy!
Continue Reading »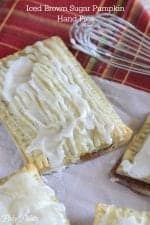 You are in for a treat with my 10 Must Have Pumpkin Recipes! A little something for everyone!
Does everyone love baking with pumpkin as much as I do?  It is by far the best baking time of the year!  So many fun desserts and choices plus the house always smells like a dream with all of the baking going on, lol!
You can use any one of these recipes for great homemade gifts for your family and friends!
Hope you enjoy!

Pumpkin Spice Butterscotch Sprinkle Cupcakes
These colorful cupcakes will put a smile on everyone's faces!

Pumpkin Snickerdoodle Cake … Continue Reading »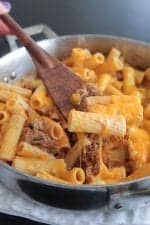 This Green Chilie Beef Enchilada Rigatoni makes the perfect quick fix weeknight dinner the whole family enjoy!
It's always a pleasure partnering with Old El Paso to bring you Mexican-style recipes that make dinner time a breeze.  It's no secret I love putting together dinner recipes that are simple to prepare especially for busy weeknights when we're busy getting the kids to their various activities and finishing homework.  Can't wait for you to try this Mexican style Rigatoni.  So many great flavors!
For this recipe I used Old El Paso Chopped Green Chilies and Red Enchilada Sauce…. Continue Reading »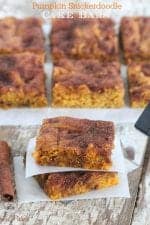 These Pumpkin Snickerdoodle Cake Bars are so simple to prepare and are loved by everyone!

Ahhhh, simple desserts are my favorite.  When you need a dessert to bring to friends, a party or potluck these are your bars.  Fun festive pumpkin flavor with delicious cinnamon sugar topping!
Hope you enjoy this simple ultra tasty bar!
Continue Reading »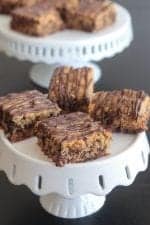 These Peanut Butter Banana Chocolate Chip Bars make the perfect back to school treat!
It's a pleasure partnering with Stevia In The Raw® to bring you these bars that are perfect for getting back in the kitchen now that school is back in session and the temperatures are starting to come down!
Continue Reading »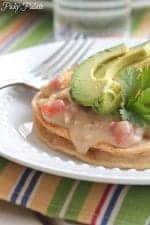 These Weeknight Chicken Stacked Enchiladas are the perfect dinner for busy school nights!
Thrilled to share this fun dinner recipe from 2013 with you!  I love bringing back some of my favorites!  My Weeknight Chicken Stacked Enchiladas will have the whole family excited for dinner.   Instead of rolling enchiladas into a baking dish, you stack them right on top of each other layered with my enchilada sauce, cheese and avocado.
Hope you enjoy!
Continue Reading »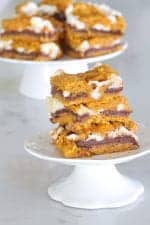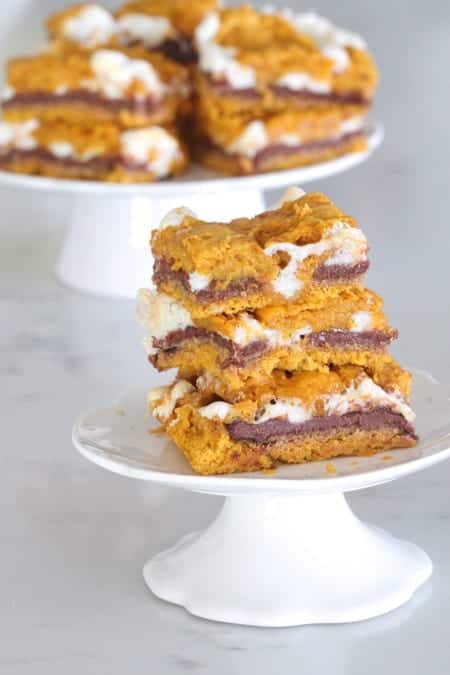 These Pumpkin S'mores Cake Bars are festive and packed full of sweetness!
I am kind of still in denial that Fall is basically right around the corner!  Are we ready for pumpkin everything?  I don't know if I am, but these bars are crazy simple and great to bring to your upcoming parties.  5 Ingredients is all you need.  Sweet!
Continue Reading »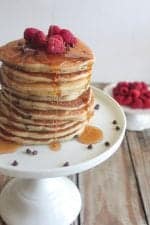 These Raspberry Chocolate Chip Buttermilk Pancakes make the perfect breakfast or brunch!
It's always a pleasure partnering with Eggland's Best to bring you new recipes!  Today, I am sharing a favorite pancake recipe that is such a great way to start your day!  I love making a special breakfast (the most important meal of the day!) for the family to kick off the morning right!
Continue Reading »