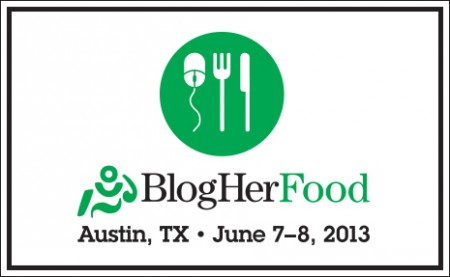 What a fun weekend in Austin, TX! The BlogHer Food Conference 2013 was smack dab in the middle of downtown Austin where hundreds of food bloggers across the country gathered together to learn, socialize and EAT. When you see my pictures below you'll definitely understand what I mean about eating. Boy did we eat, lol!
If you follow me on Instagram, you got a live preview of my weekend. For those of you who didn't, take a peek at what we were up to!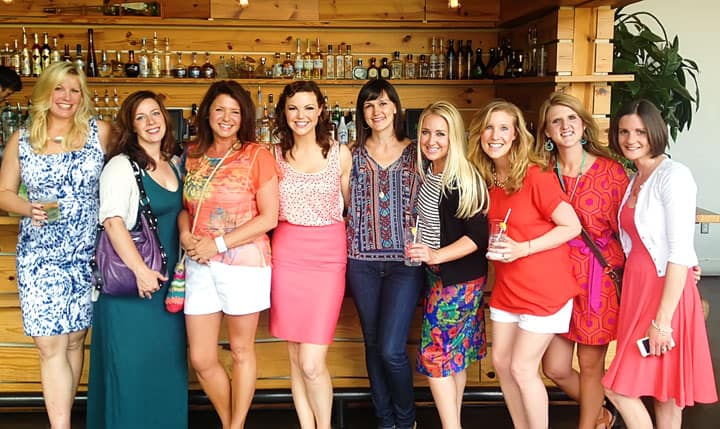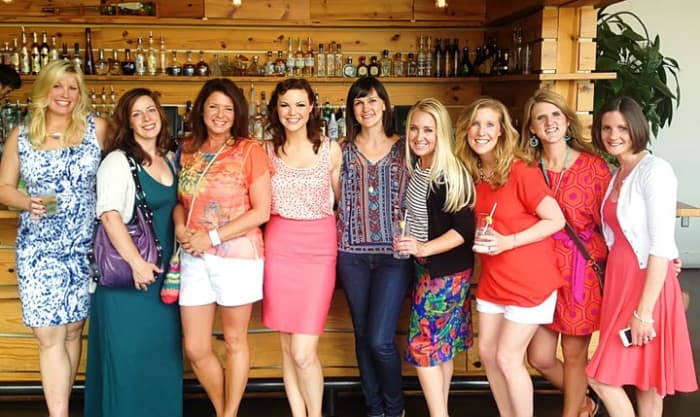 First Photo-Left to Right: Lori, Sommer, Sandy, Heather, Betsy, Me, Lisa, Amanda, Maria
What a whirlwind from the second I stepped foot in Austin. I arrived to the hotel and had 5 minutes to change my clothes and run to our first party for Tasty Kitchen with Betsy and Ree. These girls are so sweet and had their party in a lovely upstairs restaurant called La Condesa with amazing lighting. Had a great time talking with these amazing women.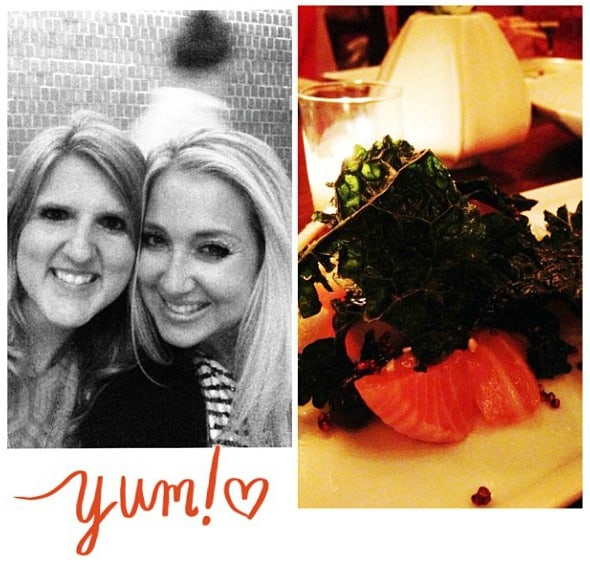 After the Tasty Kitchen party, we scurried over to a KitchenAid party at Uchiko. One of the best sushi restaurants I've ever been to. There's Amanda and I enjoying our dinner 🙂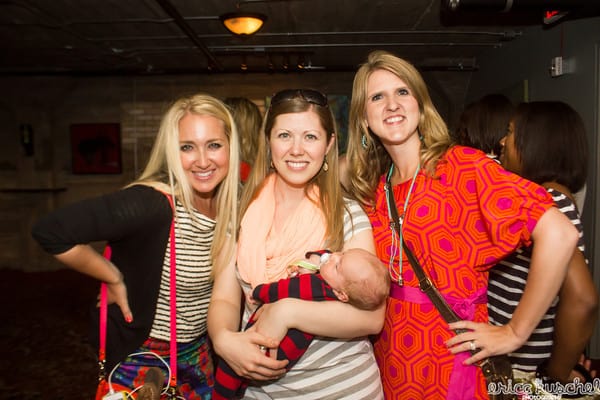 After Uchiko, we went over to the Ziplist party for desserts and more chit chat time with friends. Busy busy night! Here's Lauren, sweet baby Blake, Amanda and I.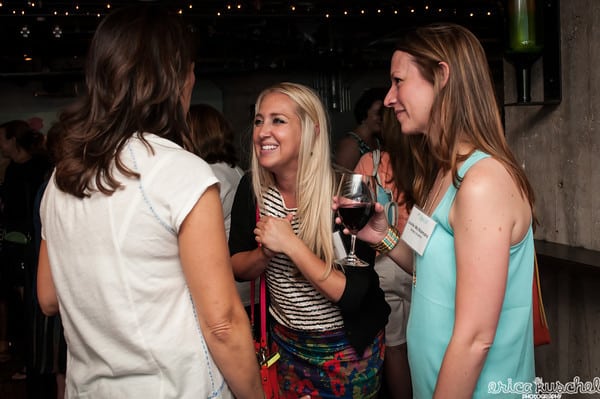 Chit Chatting with more friends.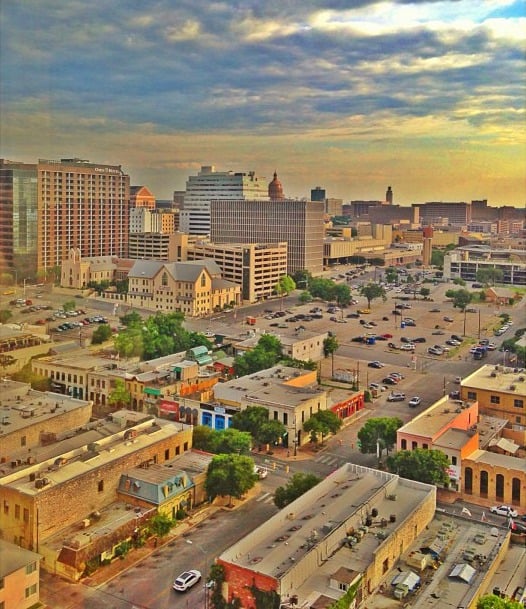 Woke up Friday morning to such a lovely view from our hotel room!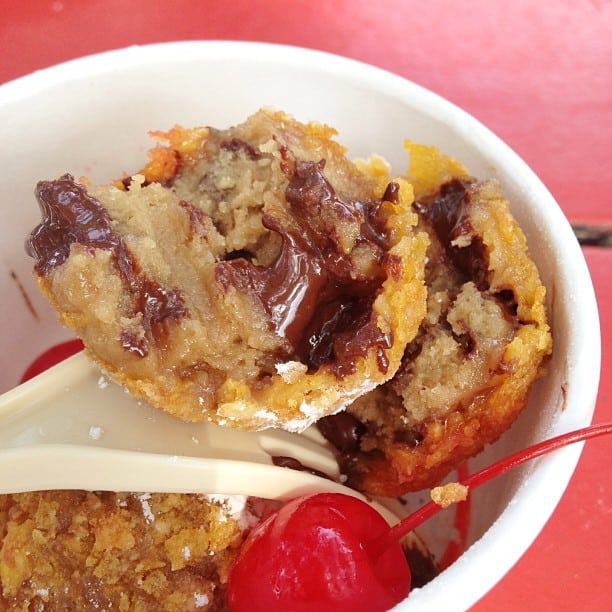 First things first, I had Amanda take me back to Torchy's Tacos where we shared a delicious breakfast taco and these ridiculous fried cookie dough bites coated in corn flakes. Oh baby they were good.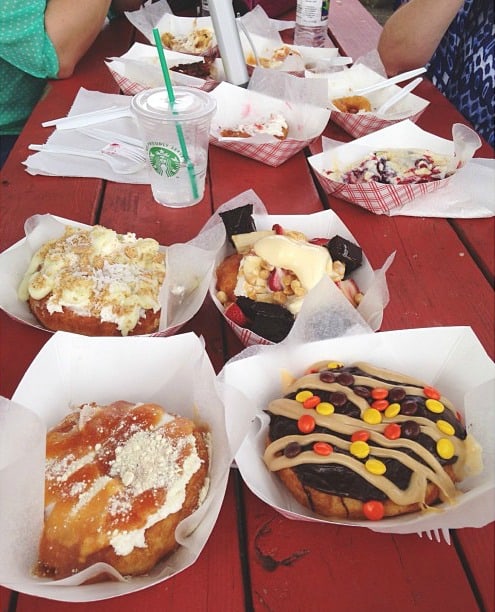 After Torchy's it was off to Gourdough's Doughnut Truck. Take a look at this table! Ridiculous.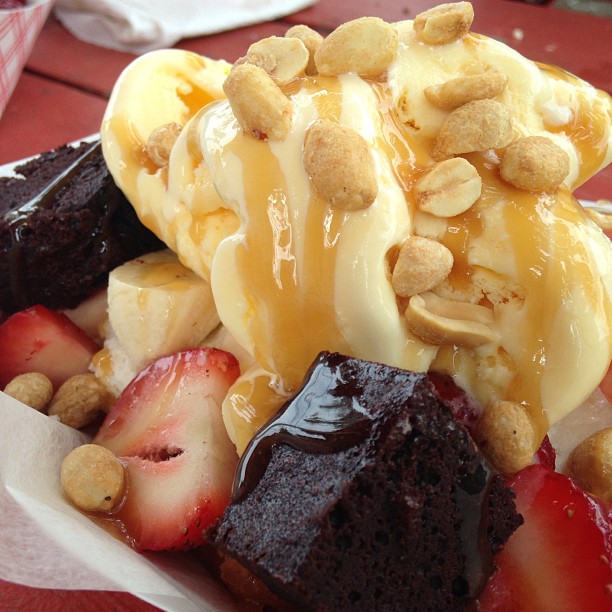 This happened too. I believe this was the Banana Split Doughnut off of the secret menu. Yikes!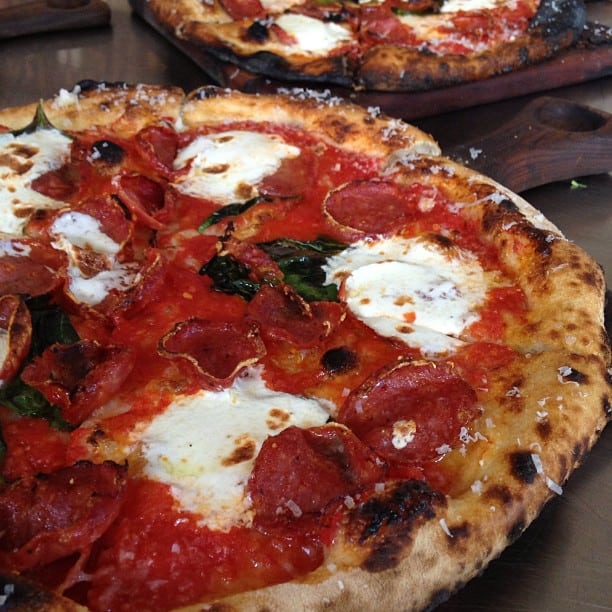 For lunch, we met up with the Michael Angelo's Brand for a delicious lunch at Backspace. This pizza was one of the best pizza's I've ever had, not kidding. Salivating just thinking about it. Michael Angelo's mom was one of the sweetest ladies around. She reminded me so much of my grandmother. She has such a love for her family and good food. What a gem she is.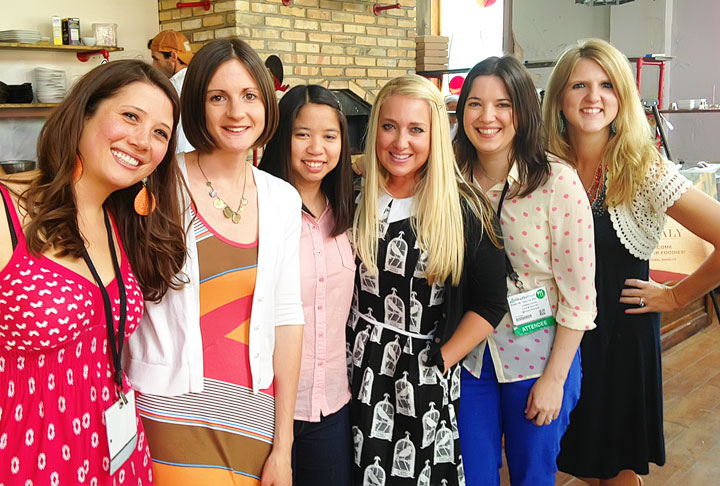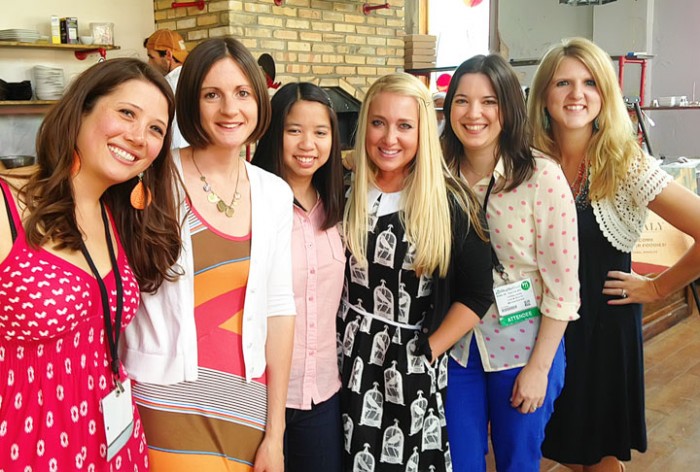 Left to Right: Deseree, Maria, Julie, Me, Lindsay, and Amanda
Here we are after a delicious meal from Backspace. This was such a lovely afternoon.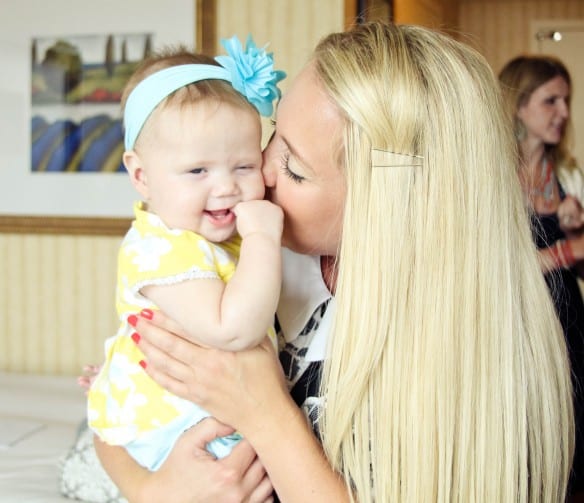 Photo by Kristan of Confessions of a Cookbook Queen
Not even kidding when I say that snuggling Kristan's sweet baby Lucy was one of the highlights of my trip. There is something about this little girl that just absolutely melts your heart. Her little and smile and giggle is just perfect. In fact, her and Pax need a play date asap Kristan, come to CA girl 🙂 Love Love Love this little gal and her mama. Had so much fun chatting with Kristan on our LONG, hot walks back to the hotel.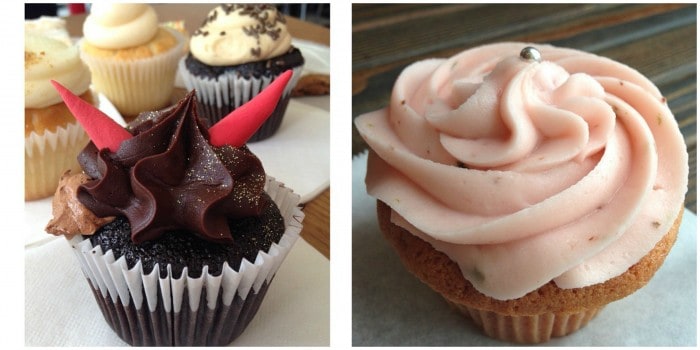 When food bloggers get together you know there's bakery hopping. We started at a bakery called Delish then went to Sugar Mama's. How cute is the little devil cupcake?!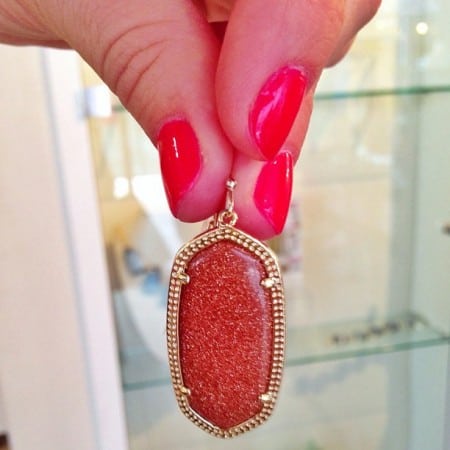 We stopped at a jewelry shop called Kendra Scott Jewelery. I found these sparkly earrings to take back as a souvenir. Love them! Check out the ones Shelly got too.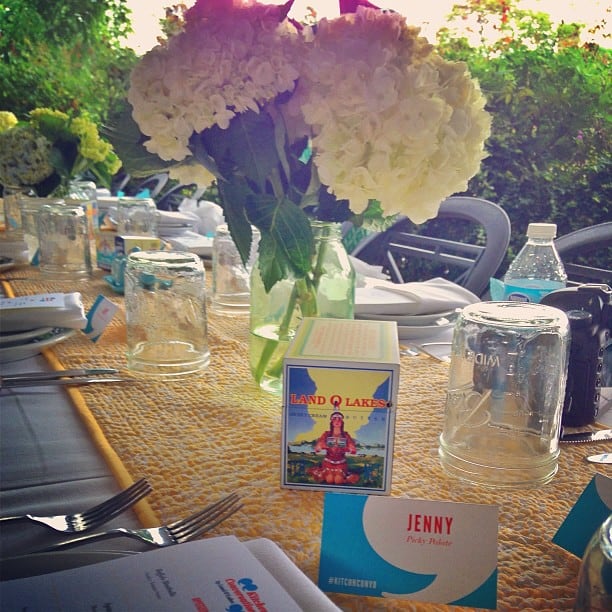 Later Friday night we went to a lovely dinner at Moonshine hosted by Land O Lakes and Ree, Maria, Sommer, Brenda, and Julie. It was a night of good food, friends and lots of laughs.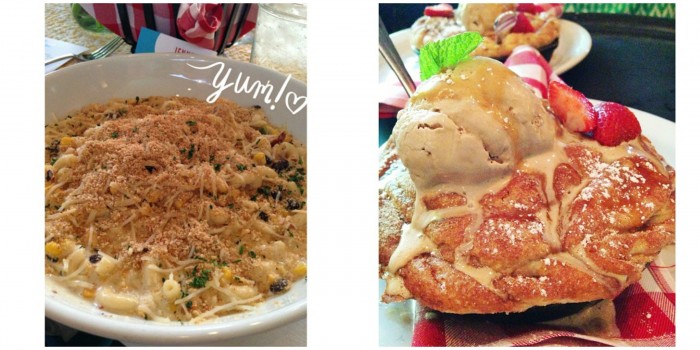 The food! I got the Green Chili Macaroni with Chicken. It was to die for. Then there was the Skillet Apple Pie. No words needed to describe the flaky crust on this little pie of heaven.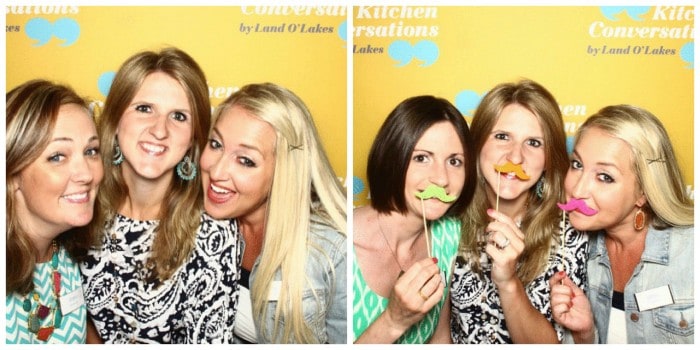 Then there was the photo booth, with Shelly, Amanda and Maria. Be sure to see Amanda's re-cap for our silly animated version.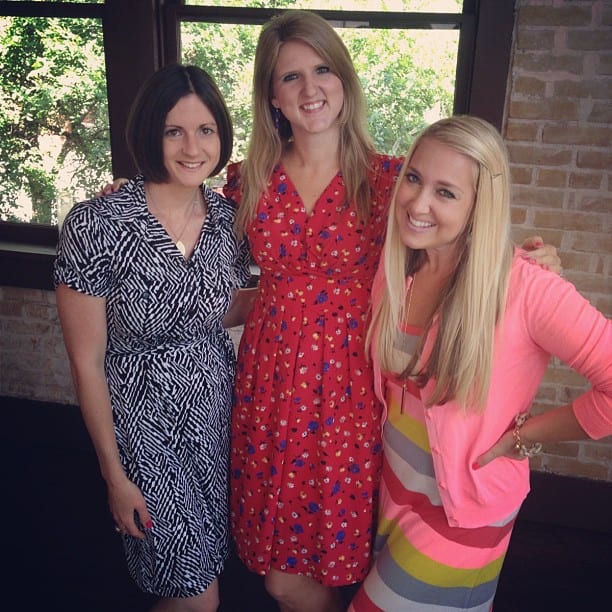 What an honor it was to host a Nestle Lunch Saturday afternoon with Maria and Amanda in organization with Chris from Nestle at the lovely Parkside Restaurant. Chris put together the most lovely group of bloggers for an afternoon filled with great food and wonderful friends. Thank you Chris for the amazing opportunity to work with Nestle.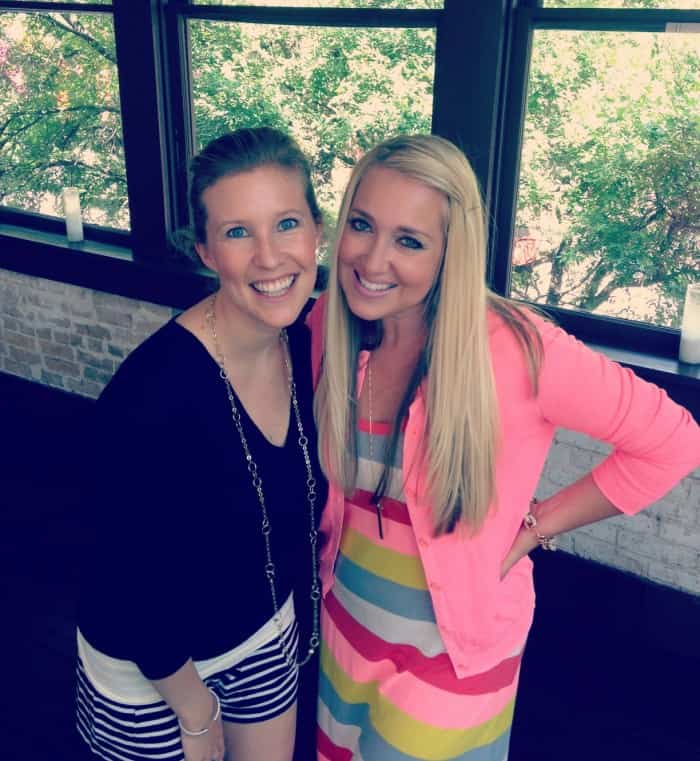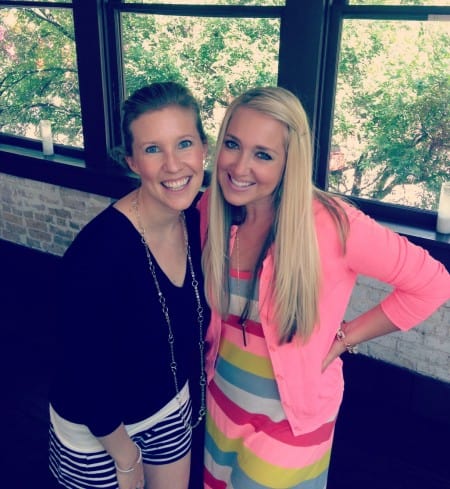 I absolutely adore Lisa of With Style and Grace. Our sweet baby boys are only a couple months apart and we always have so much to talk about. It's always a pleasure spending time with Lisa.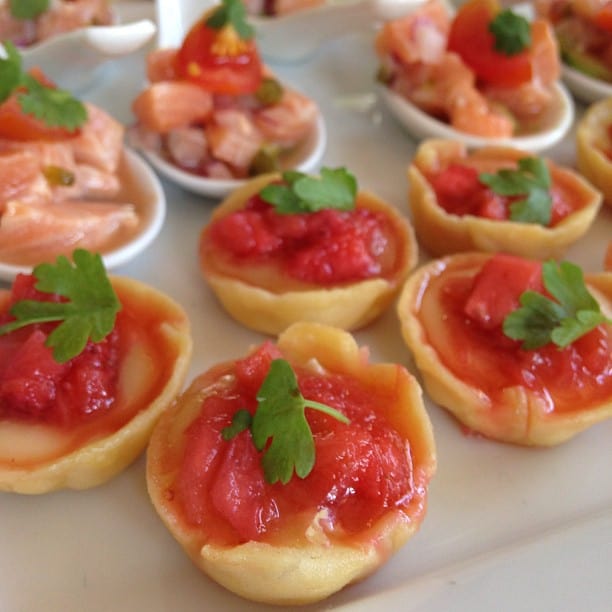 Our appetizers were so pretty!! Strawberry and rhubarb with brie bites. Mmm!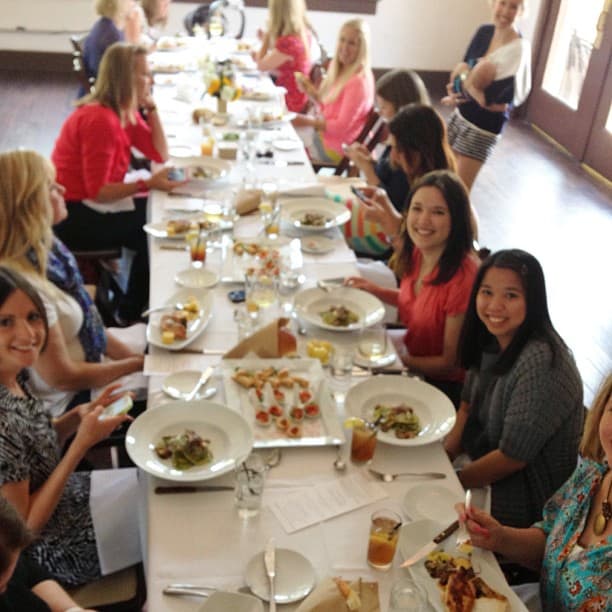 Love this shot that Chris captured of us enjoying our lunch.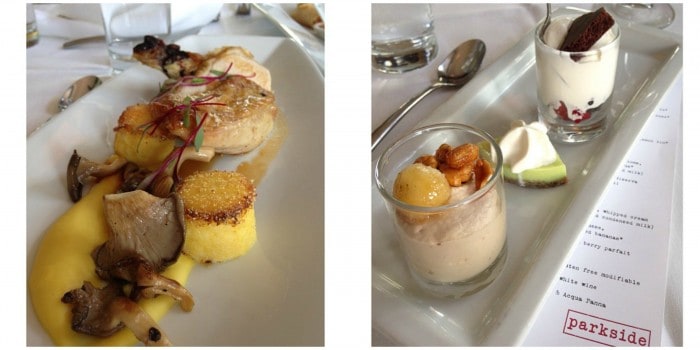 Lovely Roasted Chicken, Mushrooms, Sweet Corn Puree for lunch. The desserts blew our minds. You are seeing a Butterfinger Mousse with Salty Peanuts and Roasted Banana then a little Key Lime Pie and another crazy good mousse cup.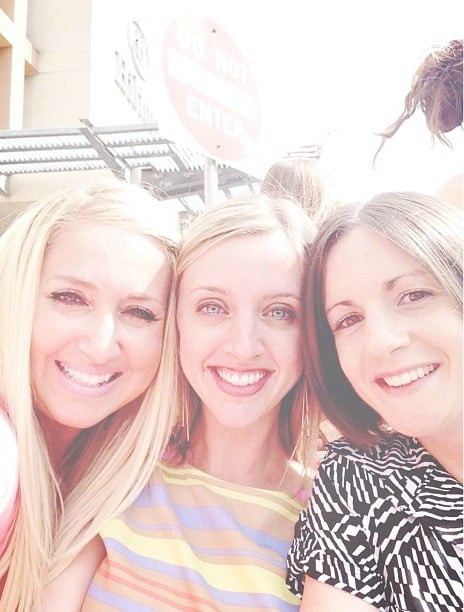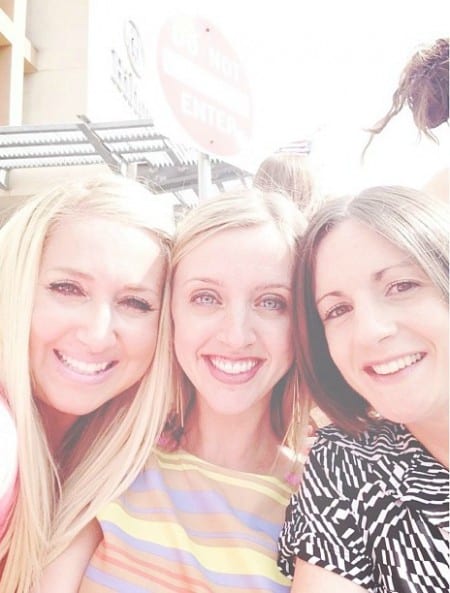 Before the closing party, hopped on a pedi-cab with Ali and Maria for a Driscoll's Strawberry Shortcake Party. We were digging our driver's mow hawk 🙂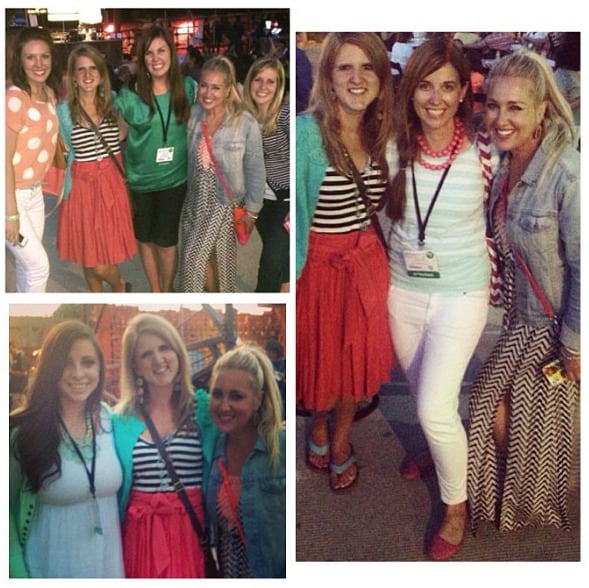 What a treat meeting Camille, Elyse and Kristen from Six Sister's Stuff. Also got to meet Kristen of Kristen Duke Photography on the right and Nikki from Chef in Training. Sweetest girls. Just love meeting new blogging friends at these events.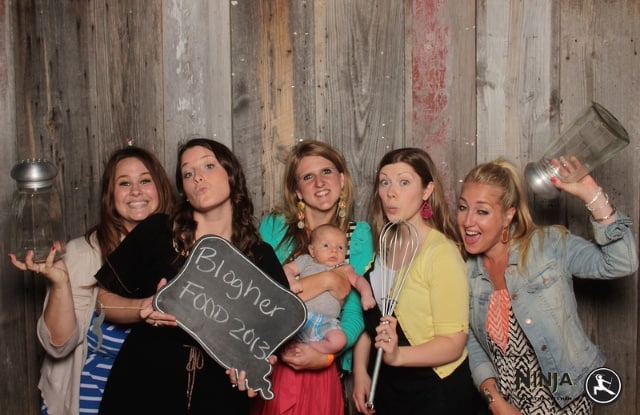 Jessica, Tina, Amanda with Lauren 's sweet buddy Blake, and me 🙂
There's always the epic photo booth pictures, lol! I cannot get over Lauren's sweet baby Blake. He was the best little 5 week old baby ever. His little face kills me. Can I have him Lauren? Lol!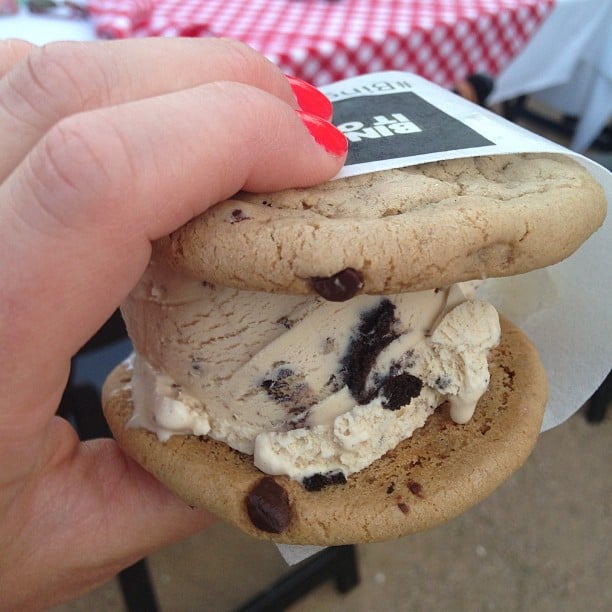 So, this Cool Haus Ice Cream Sandwich was one of the best treats of the weekend. Soft Chocolate Chip Cookie with Coffee Oreo Ice Cream. Nuff said 🙂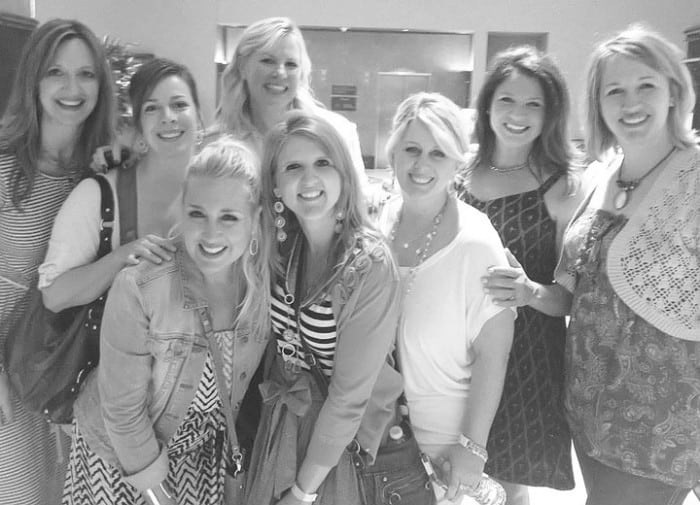 Left to Right: Brenda, Sommer, Lori, me, Amanda, Cheryl, Sandy, Kristen
I have known most of these women in the above photo for years online and what a treat to have real one on one time with them. Definitely my favorite part of going to these conferences, just being able to chit chat in person.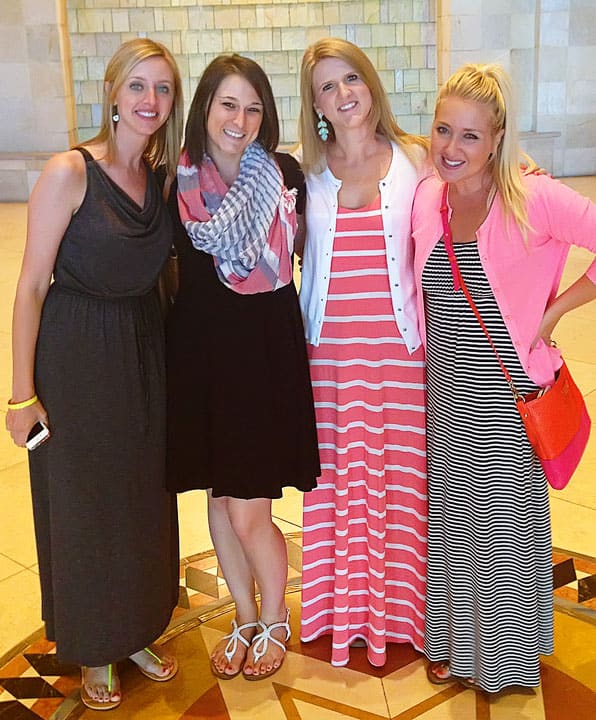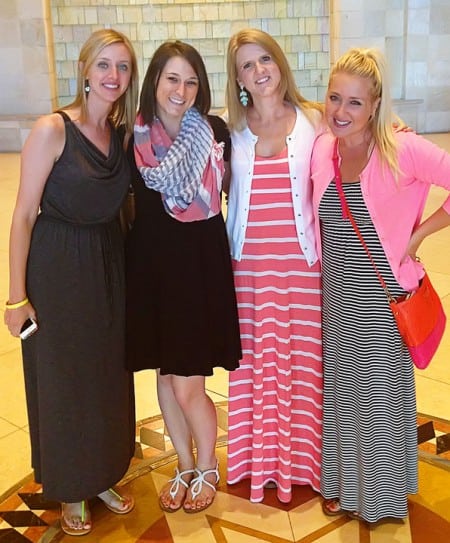 As I was getting ready to head to the airport ,Amanda and I got some pictures with these adorable girls….Ali from Gimme Some Oven and Cassie of Bake Your Day. Photo via Amanda.
Left to Right: Karly, Erin, Jocelyn, Aimee, Amanda and me
We also ran into these cute gals. Such a fun and exhausting weekend. Loved every minute of my time in Austin!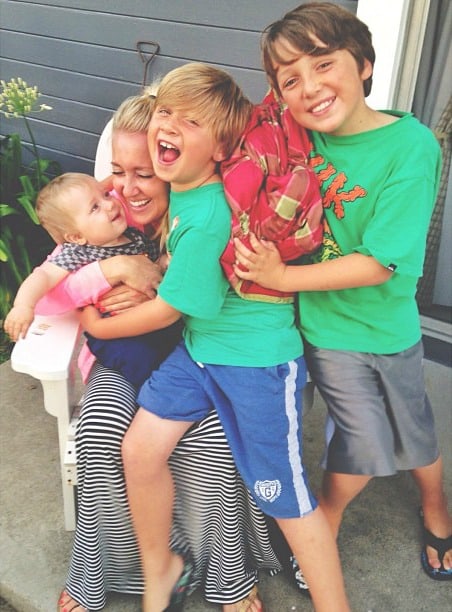 I came home to this. Love these boys so much 🙂 …and to my husband who had the boys all weekend-You are amazing. xoxo