Treat yourself to my Springtime White Chocolate Lemon Pudding Cookies! You'll be glad you did 🙂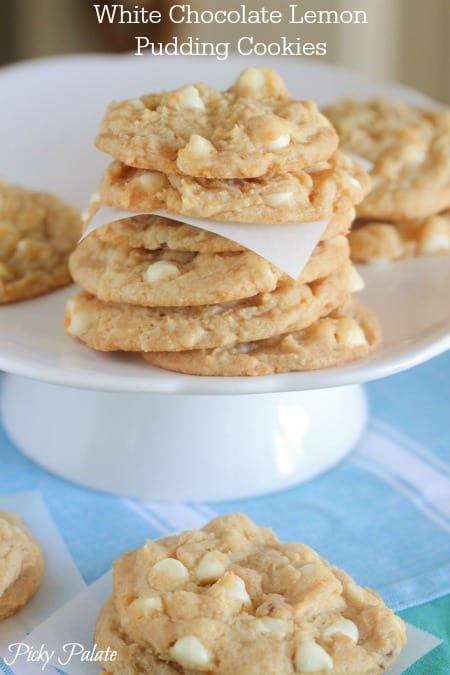 My oldest son is a lemon dessert kind of boy.  We were in the mood to make cookies a few nights ago and he said, "Mom, let's make some lemon cookies!"  He didn't have to twist my arm 🙂  We created these perfectly delicious lemon chip cookies with lemon curd as the secret ingredient.  Just enough tart and just enough sweet with the white chocolate chips.
The pudding adds such a great texture.  Give these babies a try, you won't be disappointed!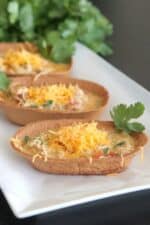 Sharing my Chicken Taco Soup Boats with you today!
It's always a pleasure partnering with Old El Paso to bring you new family friendly dinner recipes!  We love Mexican style meals and this one is simple to prepare and pleases the whole family!  Hope you enjoy!
Continue Reading »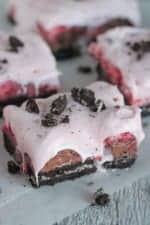 These Gooey Oreo Strawberry Cake Bars are not only gorgeous but perfect for your upcoming parties or dessert night!
Making quick fix dessert recipes is always a favorite around my house.  This gorgeous Springtime pretty in pink recipe is not only gorgeous but absolutely tasty and perfect to  bring to any occasion.  Enjoy!! Continue Reading »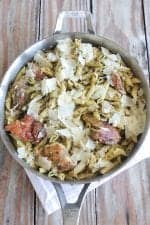 This Pesto Parmesan Crispy Chicken Penne makes the perfect weeknight dinner!
This quick fix dinner recipe is one of my very favorites.  So simple with so much flavor.  Wait until you enjoy this crispy chicken.  So good.  Enjoy!
Continue Reading »

Sharing my simple Oreo S'mores Brownies!
I always love a simple to prepare brownie recipe!!  This one literally takes minutes to prepare and is perfect for bringing to any party or family gathering.  Everyone loves them and you can't beat the simplicity!
Continue Reading »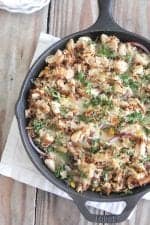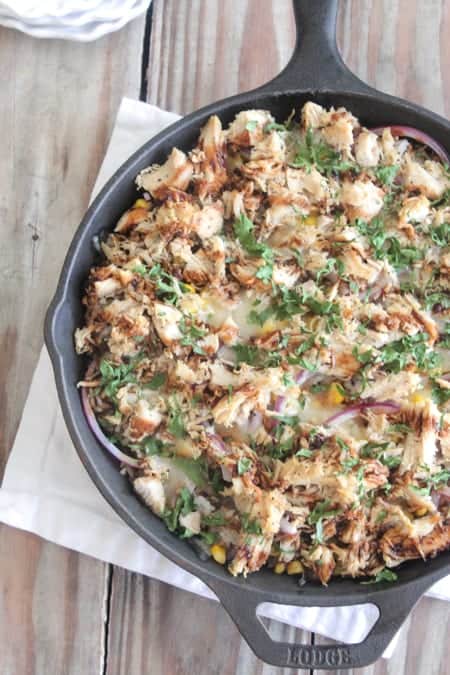 Sharing my BBQ Chicken Rice Bake today! Quick fix and fabulous!
It's no secret that quick and simple weeknight dinner recipes are my favorite.  I've got another winner to share with you today that will have you in and out of the kitchen in no time.  Some of our favorite ingredients you are likely to have on hand!  Enjoy!
Continue Reading »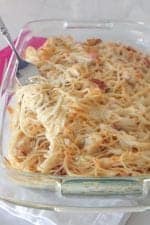 This Creamy Chicken Bacon Baked Spaghetti needs to be on your weekly menu STAT!
Another fantastic dinner recipe for you today.  This baked spaghetti is such a treat.  Talk about the best flavors!  It's creamy and perfect for feeding a crowd.  Quick and simple to prepare too, enjoy!
Continue Reading »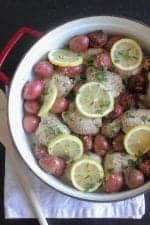 Sharing one of our favorite dinners, Pan Roasted Garlic Lemon Chicken Thighs with you today!
I've got an epic family dinner recipe for you today!  So simple to prepare and packed with great flavor.  We had this for Sunday dinner and I'll be making it again very soon.  Enjoy friends!
Continue Reading »