Sharing my favorite Mexican rice recipe today!  Teaching how to make Mexican rice with my Chicken and Roasted Corn Mexican Rice.  It's a flavor packed simple dinner to have as an accompaniment or eaten on it's own.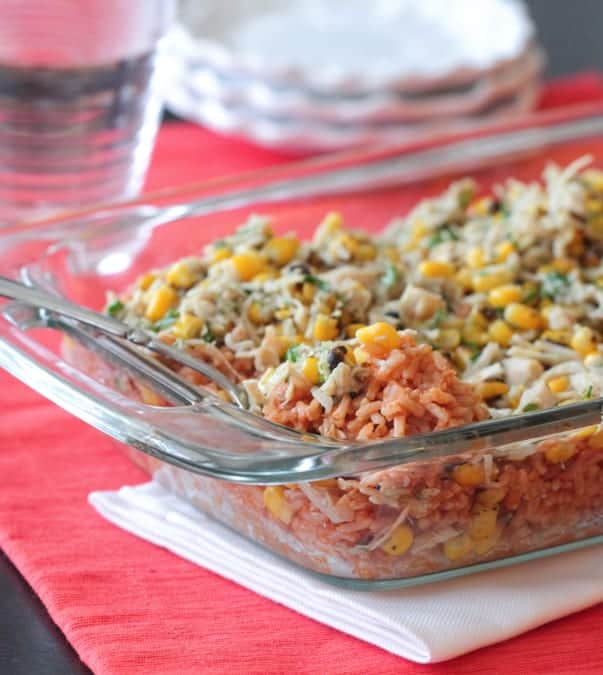 Mexican Rice Recipe
We enjoy Mexican food on a weekly basis at my home.  This restaurant style Mexican rice is going to quickly become one of your favorite rice recipes!  It's great with taco night, burritos or in a bowl with a spoon with your favorite salsa. I used the roasted corn from Trader Joe's freezer section. I highly recommend it if you haven't tried it yet. This roasted corn has become a staple in my freezer, I have used it for so many dinners lately. It's so great in soups too! Especially Mexican style soups!
Try my Salsa Verde Rice Skillet too!  Follow Picky Palate on Instagram for daily recipe inspiration, Continue Reading »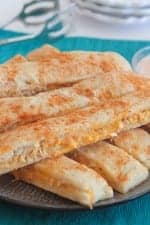 Sharing my favorite breadsticks recipe today!  Wait until you try these Cheesy Chicken Taco Breadstick Dippers! They couldn't be more simple to prepare and are flavor packed, not to mention perfect for parties!

Breadsticks Recipe
This breadstick recipe is also a chicken taco all rolled into one!  One of my kids favorite weeknight meals…even so great for parties!  I thought it would be fun to develop a fun party recipe great for serving a house full of guests.  These are so simple, the kids will love helping put these breadstick dippers together. Watch the smiles across the room when you bring these to the table. Cheesy and chicken taco delicious!
Try my Chicken Enchilada Chicken Tacos too!  Follow Picky Palate on Instagram for daily recipe inspiration!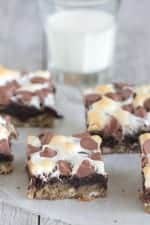 Sharing some cookie bars today that will have you celebrating! These Gooey Chocolate Peanut Butter Cookie Bars are great to take to parties and so simple to prepare, you're in for a treat!!
Cookie Bars
Oh how I love chocolate and peanut butter together. My cookie bars are perfect for taking to potlucks or any party! I've combined my peanut butter cookie dough from last week with a cake mix I turned into the chocolate cookie layer and topped it with marshmallows and chocolate chips. I'm in love with these bars!
Try my Fruity Pebbles Cookie Bars too! Follow Picky Palate on Instagram for daily recipe inspiration.
Simple and delicious, hope you enjoy!
Continue Reading »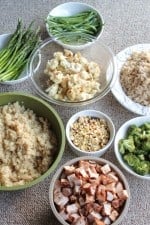 Meal prep ideas can be so helpful during the week to keep your diet on track.  This grilled chicken recipe is one of our favorites!
Meal Prep
Thrilled to share my Grilled Chicken Veggie Bowls with you today!  My husband and I decided we wanted to try the meal prep world by preparing a weeks worth of food before hand. These Grilled Chicken Veggie Bowls were soooo good and it was so convenient having them prepared and ready to eat. We chose to make 8 bowls worth of food. This equates to 4 days of meals for 2 people. This allowed us flexibility for the other days to have a different lunch.
Ingredient… Continue Reading »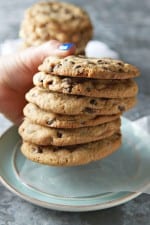 Sharing my easy chocolate chip cookies today! These Reese's Peanut Butter Puff's Chocolate Chip Cookies are perfectly buttery crisp with the slightest hint of peanut butter from the cereal. You've got to try these!
Homemade Chocolate Chip Cookies
There is nothing like a batch of homemade cookies. The cookie dough, the warm cookies right out of the oven. Just doesn't get much better! Sharing one of my favorite cookie recipes with you today that you are going to LOVE. I added some Reese's Peanut Butter Puff's to the dough and these are delicious!
Try my Oreo Stuffed Chocolate Chip Cookies too! Follow Picky Palate on Instagram for daily recipe inspiration.
Continue Reading »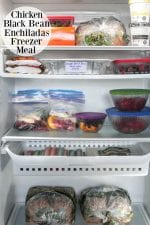 This Chicken Black Bean Enchiladas Freezer Meal is perfect for taking dinner to a friend or having on hand for a last minute dinner!
Enchiladas for dinner are one of our very favorite dinner recipes. Having freezer meals are so great to pull out when time is short for is dinner. Some nights I am scrambling to get dinner on the table, so I appreciate having freezer meals available. These chicken enchiladas are going to knock your socks off!
Be sure to check out my Weeknight Chicken Enchiladas too!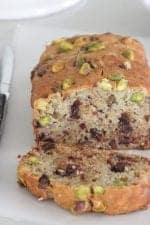 This Chocolate Chip Pistachio Banana Bread recipe is packed with all kinds of great flavors! Chocolate chips, pistachios and bananas make the perfect breakfast recipe!
Made my cutest grandma who I call "Granna" this Chocolate Chip Pistachio Banana Bread for her birthday. This sweet bread is packed with all of my very favorite ingredients. A little sweet, a little savory. Soft and flavorful. It's a very simple banana bread recipe, hope you enjoy! Be sure to also try my Perfect Chocolate Chip Banana Bread Recipe and Peanut Butter Oreo Banana Bread! Be sure to follow Picky Palate on Instagram for sneak peeks on what's coming next to the blog!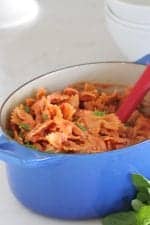 This Weeknight Creamy Sausage Pasta is the perfect easy weeknight dinner for the whole family. Sausage Pasta is a big time favorite of ours.
You know I always love simple weeknight dinners especially during the school year. Mama don't have time to be spending all afternoon in the kitchen, lol!
But seriously, I'm all about big flavors with minimal prep work. This pasta is just that. Everyone loves it. Win!
Hope you enjoy 🙂
Continue Reading »