Sharing my Easy Cheesy Bacon Biscuit Pull-Aparts today!  Simple biscuit recipe that has all of your guests raving!  Packed with bacon and cheeses, doesn't get better than this!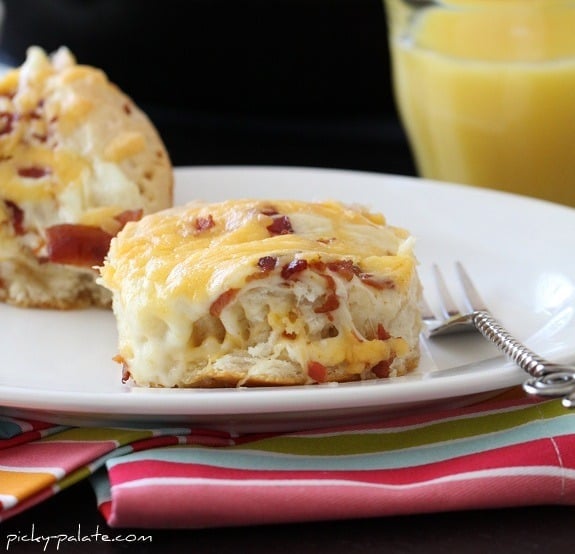 This simple biscuit recipe has been one of our very favorites to make since 2011.  We enjoy whipping it up on the weekends, when entertaining family and friends.  This biscuit recipe works great for breakfast and even dinner recipes…Italian meals such as spaghetti and lasagna.  See my homemade biscuit recipe for more inspiration.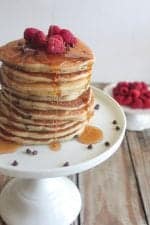 These Raspberry Chocolate Chip Buttermilk Pancakes make the perfect breakfast or brunch, packed with raspberries and chocolate chips!
Today, I am sharing a favorite pancake recipe that is such a great way to start your day!  I love making a special breakfast (the most important meal of the day!) for the family to kick off the morning right! Continue Reading »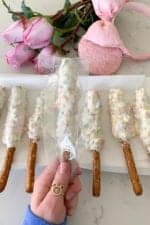 Sharing my Fruity Pebbles Pretzel Rods inspired by Disneyland Resort's Bing Bong's Sweet Stuff!  Pretzel rods covered in caramel, white chocolate and Fruity Pebbles…doesn't get much better than this!
Not only is Fruity Pebbles a great cereal, it makes the best treats!  How fun are these pretzel rods?  Let me show you how simple they are to prepare!  Check out my Churro Toffee Recipe, another favorite Disneyland Copycat recipe!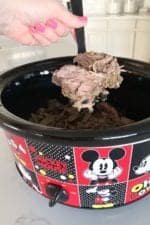 Sharing my Salsa Verde Shredded Beef recipe with you today!  Slow Cooker Recipes are my favorite and this one could not be more simple to prepare!
Broke out my cute Mickey Slow Cooker for my shredded beef recipe today.  Always brightens up my kitchen, lol!  Slow Cooker recipes are so convenient for busy families, I love getting them ready in the morning and having dinner ready by the time everyone gets home from school and work.  I use this simple recipe for tacos, burritos and rice bowls.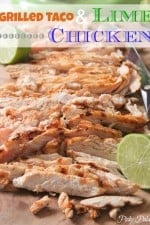 Sharing my Taco Lime Grilled Chicken with you today!  Such a simple to prepare grilled chicken recipe that is a staple recipe in our home.  Bring on the tacos, this recipe is a winner!

I don't know about you guys, but we seem to  have tacos on a regular basis in our home.  Grilled chicken is a staple in our house.  This recipe is simple, flavorful and the kids (and husband) love them.  I have created a simple homemade taco seasoned and lime grilled chicken that is thinly sliced and mouthwatering inside tacos.  You can either marinate the chicken or grill it immediately, whatever you've got the time for.
Let's take a look at how simple you can make your own restaurant style grilled chicken for tacos.
Continue Reading »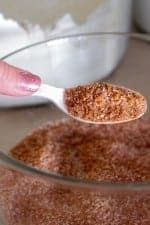 I've got The Best Homemade Taco Seasoning to share with you today! No more buying those packets from the grocery store, you'll have the BEST right at your fingertips.

Taco Seasoning coming your way!  I bet you've got just about all of these ingredients in your pantry right now.  With just 5 spices, you'll have a jar of amazing homemade taco seasoning ready for your beef, chicken or seafood recipes!  It's actually even really good sprinkled in your scrambled eggs, chicken, beef, pasta and in mac and cheese sauce.  Lots of ways to use it!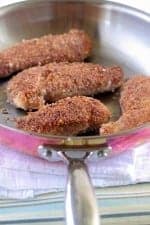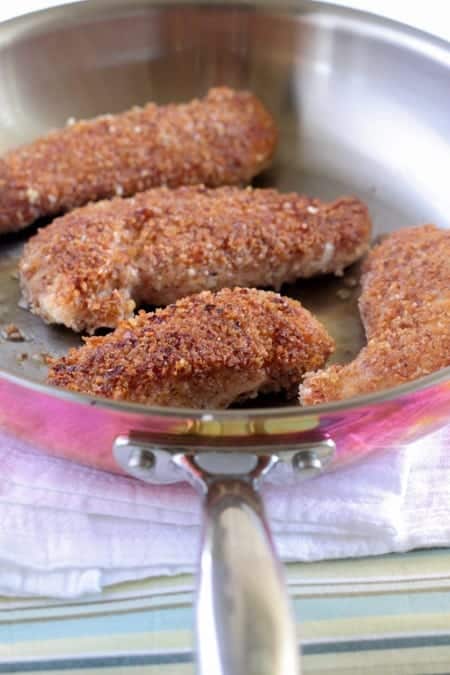 My Parmesan Pecan Chicken Tenders are a nice healthy lunch or dinner recipe to add to your menu! The entire family will love these flavorful homemade tenders.

These chicken tenders are just what your dinner menu needs this week!  Packed with flavorful Parmesan and ground pecans, they are flavorful and crisp!  Be sure to check out my spicier chicken tender recipe too!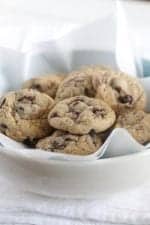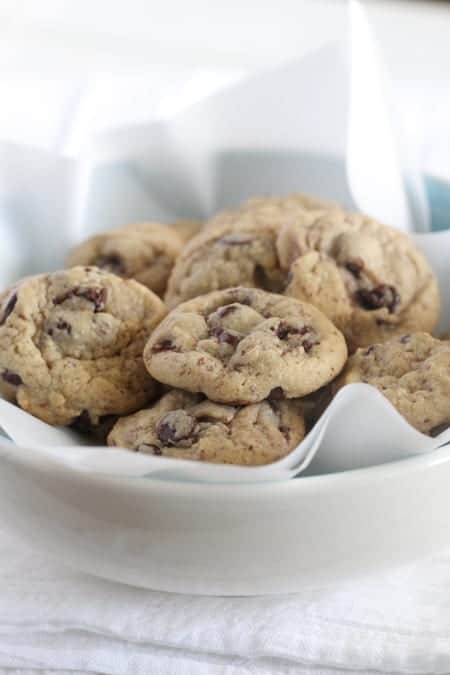 Start the New Year Right with my Healthier Chocolate Chip Cookies!  They make the perfect afternoon snack with less guilt than your typical cookie…plus taste AMAZING!

For the last couple weeks I've been perfecting this "healthier" chocolate chip cookie.  I've been looking for just the right texture but less of the "bad stuff" in everyday cookies that I love so much.
Be sure to follow Picky Palate on Instagram for sneak peeks on what's going to the blog!
Continue Reading »