Sharing my easy chocolate chip cookies today! These Reese's Peanut Butter Puff's Chocolate Chip Cookies are perfectly buttery crisp with the slightest hint of peanut butter from the cereal. You've got to try these!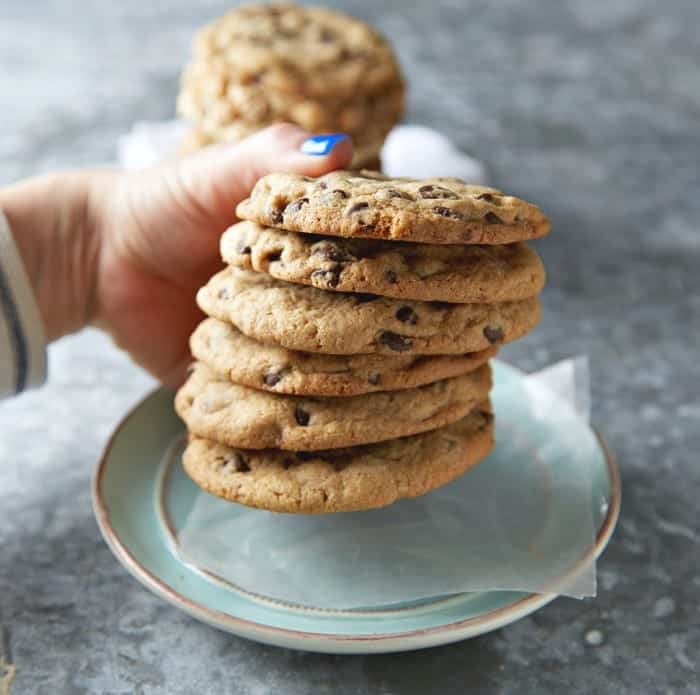 Homemade Chocolate Chip Cookies
There is nothing like a batch of homemade cookies. The cookie dough, the warm cookies right out of the oven. Just doesn't get much better! Sharing one of my favorite cookie recipes with you today that you are going to LOVE. I added some Reese's Peanut Butter Puff's to the dough and these are delicious!
Try my Oreo Stuffed Chocolate Chip Cookies too! Follow Picky Palate on Instagram for daily recipe inspiration.
Continue Reading »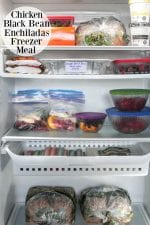 This Chicken Black Bean Enchiladas Freezer Meal is perfect for taking dinner to a friend or having on hand for a last minute dinner!
Enchiladas for dinner are one of our very favorite dinner recipes. Having freezer meals are so great to pull out when time is short for is dinner. Some nights I am scrambling to get dinner on the table, so I appreciate having freezer meals available. These chicken enchiladas are going to knock your socks off!
Be sure to check out my Weeknight Chicken Enchiladas too!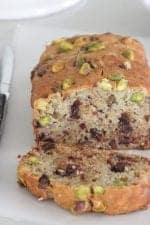 This Chocolate Chip Pistachio Banana Bread recipe is packed with all kinds of great flavors! Chocolate chips, pistachios and bananas make the perfect breakfast recipe!
Made my cutest grandma who I call "Granna" this Chocolate Chip Pistachio Banana Bread for her birthday. This sweet bread is packed with all of my very favorite ingredients. A little sweet, a little savory. Soft and flavorful. It's a very simple banana bread recipe, hope you enjoy! Be sure to also try my Perfect Chocolate Chip Banana Bread Recipe and Peanut Butter Oreo Banana Bread! Be sure to follow Picky Palate on Instagram for sneak peeks on what's coming next to the blog!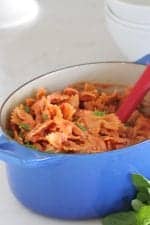 This Weeknight Creamy Sausage Pasta is the perfect easy weeknight dinner for the whole family. Sausage Pasta is a big time favorite of ours.
You know I always love simple weeknight dinners especially during the school year. Mama don't have time to be spending all afternoon in the kitchen, lol!
But seriously, I'm all about big flavors with minimal prep work. This pasta is just that. Everyone loves it. Win!
Hope you enjoy 🙂
Continue Reading »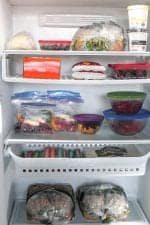 Sharing my Make Ahead Freezer Smoothie Recipes with you today! Perfect way to start your day. Having healthy smoothie recipes is going to make your mornings a delight! Enjoy 🙂
Delicious smoothie recipes sure make my mornings less hectic! Having these smoothie freezer packs ready to go in your freezer make for a simple and healthy breakfast choice.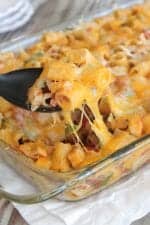 This Chicken Rigatoni Bake is the perfect quick fix dinner that everyone loves. Great flavors, simple ingredients.
Always a pleasure partnering with Old El Paso to bring you family friendly Mexican style recipes. I always love creating weeknight dinners, because I know how crazy weekdays can get while the kids are in school with all of their activities. This is a great one you can even whip up in advance and bake when you need it.
Cheesy goodness packed with great Mexican flavors. Love this one. Hope you enjoy!
Continue Reading »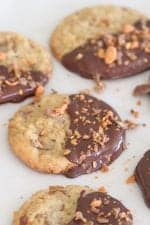 My Chocolate Dipped Butterfinger Cookies are show stopping cookies that need to be made 🙂  Half of the cookie is dipped in chocolate and sprinkled with more Butterfinger. Heaven!
These Butterfinger cookies put a smile over everyone's faces you serve them to. You know I'm always baking up cookies around my house.
Hope you enjoy these fancy cookies that look great on your table for any occasion! Be sure to try my Oatmeal Butterfinger Chip Cookies too! Follow Picky Palate on Instagram for sneak peeks on what's coming next to the blog!
Continue Reading »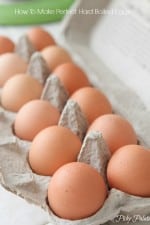 Perfect hard boiled eggs can be tricky, but they don't have to be! Answering the question, how long does it take to boil an egg plus tips for perfect eggs every time!
Perfect Hard Boiled Eggs
The question EVERYONE always has is how long does it take to boil an egg? So excited to teach you how to make perfect hard boiled eggs today! My husband is the king of making the perfect hard boiled eggs. I made him write down all of his secrets to share with you today, so take it away Cullen! xoxo
Hey, Cullen here also known as Mr. Picky Palate. I love adding hard boiled eggs to my diet to increase the protein intake. I use boiled eggs in between meals or after a workout. Excited to share my tips with you that can save you tons of time.