Sharing my Ultimate Breakfast Frittata today, perfect for weekends and celebrating!  Paced with all of your breakfast favorites.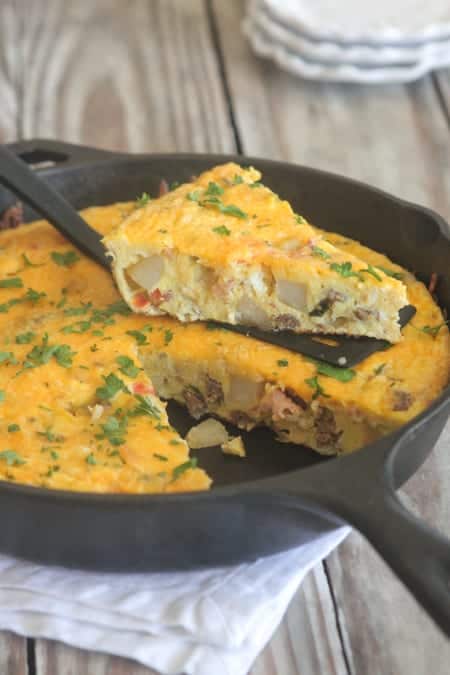 You are in for a breakfast treat with my Ultimate Breakfast Frittata!  Perfect for entertaining your family and friends on the weekends, brunch, special occasions.  Such a delicious meal to prepare!
Sharing my Homemade Cheesy Pizza Bread with you today, a hit with everyone!  Gooey, cheesy fantastic!
Is there anything better than soft cheesy pizza bread?  According to my kids, there's not.  Ha!  Every time I make this recipe it is gone in about 30 seconds and I wish I had doubled the recipe 🙂
Perfect fluffy soft crust that is hard to resist with warm melty cheese a little olive oil and garlic salt.  To die for friends.  Enjoy!
Continue Reading »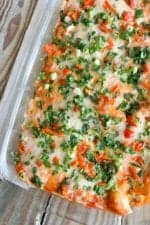 My Weeknight Chicken Enchiladas are the perfect family meal even during busy weeknights. Simple to prepare and packed with family friendly ingredients.
Weeknight Chicken Enchiladas are one of those dinners that make the house smell amazing and have everyone excited about dinner.  Chicken enchiladas don't have to be a hassle.  With my weeknight version, it's no-fuss and takes less than 30 minutes to get into the oven.  You'll love this one!
Continue Reading »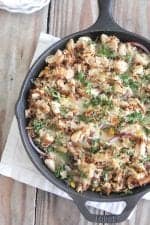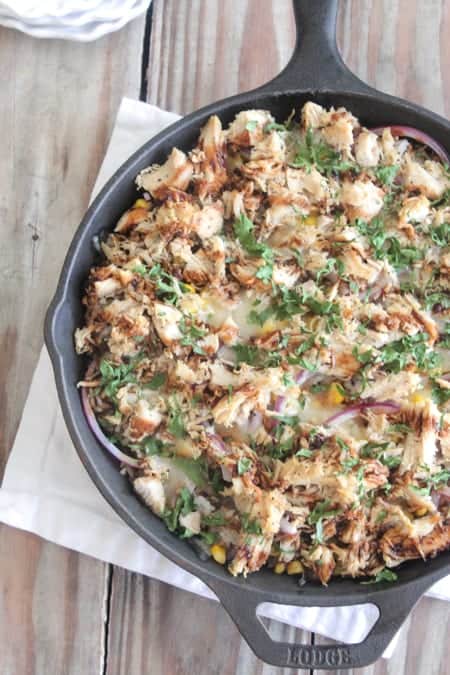 My BBQ Chicken Rice Bake is the perfect quick fix dinner recipe packed with your favorite BBQ Chicken flavors!!
You are in for one of our favorite simple to prepare dinners, BBQ Chicken Rice Bake!
It's no secret that quick and simple weeknight dinner recipes are my favorite.  I've got another winner to share with you today that will have you in and out of the kitchen in no time.  Some of our favorite ingredients you are likely to have on hand!  Enjoy!
Continue Reading »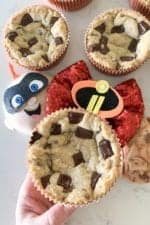 Sharing my Jack-Jack Cookie Num Nums, Disneyland Copycat recipe today!  These turned out absolutely delicious!  Enjoy!  Packed with chocolate chunks and perfectly sweet!
If you've been to Disneyland Resort lately, you know that at Disney California Adventure's Pixar Pier you can order a nice warm Jack-Jack Cookie Num Num right near the exit of Incredicoaster.  They are served nice and warm plus they're gooey fantastic!  If you haven't had them before, you are in luck, I created a copycat recipe that is spot on!  Try my Mickey Mouse Oreo Pops too! You'll love these.  Let's take a look at how I make them.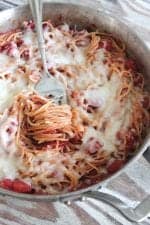 Sharing my One Pot Cheesy Spaghetti that is the perfect quick fix dinner recipe!
This One Pot Cheesy Spaghetti is a family pleaser and takes less than 20 minutes to prepare.  I love simple weeknight dinner recipes, they are literally my favorite recipes to develop on Picky Palate.  With just a handful of simple pantry ingredients you'll have dinner on the table in no time at all.  This is an excellent recipe to teach your older children.  They can easily prepare this one for the family to have some cooking experience under their belt!
Continue Reading »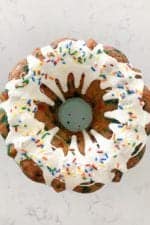 Sharing my favorite, most simple Funfetti Cake today that brings a smile to everyone's faces!  Hope you enjoy my easy funfetti cake recipe!
My funfetti cake is perfect for any occasion, make birthday parties special, Sunday dinner, baby shower parties, and any other holiday needing a sweet dessert.  You won't believe how simple it is to prepare. Be sure to try my funfetti cookies too!
Sharing my Weeknight Chicken Tortellini Soup with you today!  This simple dinner idea is packed with warm goodness that is great for the whole family!
My tortellini soup is about to make your dinner routine so much easier this season.  Simple dinner ideas are my favorite kind of recipes to put together, especially weeknight soup!  This simple soup is a must for your dinner menu!  Enjoy!
Be sure to follow Picky Palate on Instagram for sneak peeks of what's coming to the blog!