My Creamy 3 Cheese Rigatoni recipe could not be more simple to prepare for busy weeknights.  Flavor packed with 3 cheeses, this one is a winner!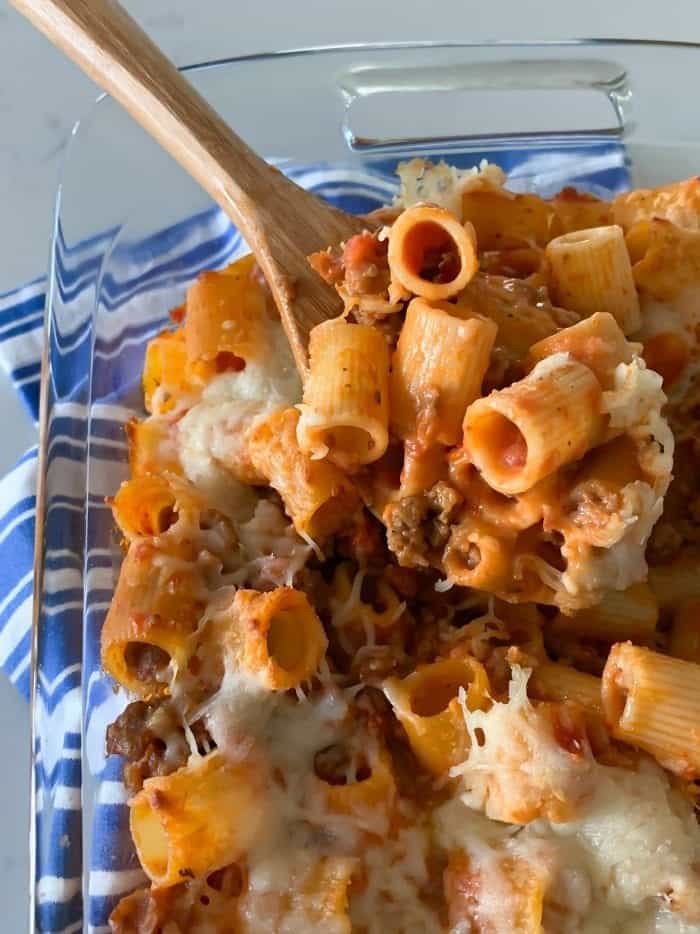 Weeknight dinners just got a whole lot more delicious with my Creamy 3 Cheese Rigatoni.  This is a great recipe to teach your pre-teen/teen kids to make with a little assistance.  Serve with a nice green salad and breadsticks.  Dinner perfection!
Continue Reading »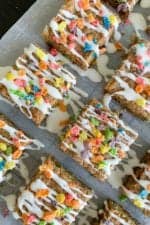 These Fruity Pebbles Cookie Bars make for the perfect sweet treat to bring to any party for any occasion.  They're colorful and have that fun fruity flavor inside chewy cookie bars!
You are in for such a treat with my Fruity Pebbles Cookie Bars!
We are a cereal family through and through.  If you stop by late after dinner, chances are you'll find someone with a bowl of cereal, ha!  I whipped up a cookie recipe that you are going to LOVE.  Can't wait for you to try it!  Enjoy!
Continue Reading »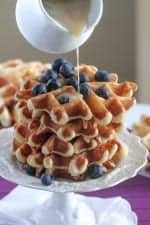 Have you ever wanted to know How To Make The Perfect Waffles?! I've got you covered. Perfectly crisp, yet sweet and soft in the center.
You are in for a treat with my… How To Make the Perfect Waffles recipe!
I've finally developed a perfectly buttery crisp waffle that is better than any waffle I've ordered out.
I have learned that it's important to get to know your waffle maker.  They are all going to cook a bit different, so test out timing with the first one to make sure you get the perfect golden brown color and crispness.
The KitchenAid Waffle Baker is seriously the best waffle maker I've ever worked with.  I've had it for a … Continue Reading »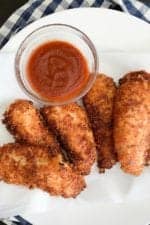 My Crispy Parmesan Sriracha Chicken Tenders are packed with just the right kick!  There's nothing like a homemade crispy chicken tender, hope you enjoy!
So excited to share my Crispy Parmesan Sriracha Chicken Tenders with you today!  They are so simple to make and I've got some great tips on how to make them perfectly crispy and tender.  Hope you enjoy!
Continue Reading »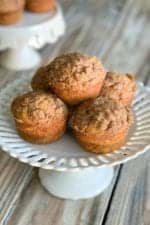 These Perfect Pumpkin Muffins are just what you need for your Fall Baking!  Packed with perfect pumpkin spices and a crispy streusel on top, you'll be making these weekly!
You are in for a delicious treat with these Perfect Pumpkin Muffins.  Now, I say perfect, because they take just minutes to get into the oven, make the house smell like a dream and taste like a million bucks!  Now that's pretty perfect to me.
Continue Reading »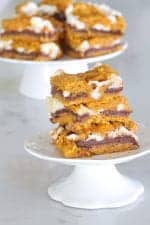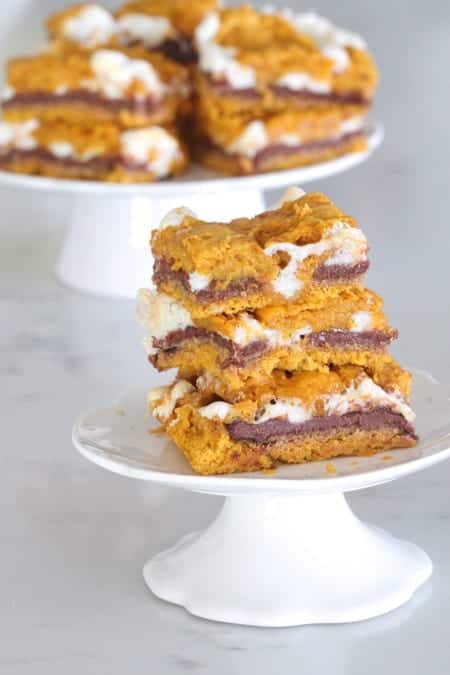 These Pumpkin S'mores Cake Bars are festive and packed full of all of your favorite s'mores ingredient sweetness!
My Pumpkin S'mores Cake Bars are about to make pumpkin season even more delicious!
I am kind of still in denial that Fall is basically right around the corner!  Are we ready for pumpkin everything?  I don't know if I am, but these bars are crazy simple and great to bring to your upcoming parties.  5 Ingredients is all you need.  Sweet!
Continue Reading »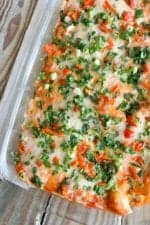 My Weeknight Chicken Enchiladas are the perfect family meal even during busy weeknights. Simple to prepare and packed with family friendly ingredients.
Weeknight Chicken Enchiladas are one of those dinners that make the house smell amazing and have everyone excited about dinner.  Enchiladas don't have to be a hassle.  With my weeknight version, it's no-fuss and takes less than 30 minutes to get into the oven.  You'll love this one!
Continue Reading »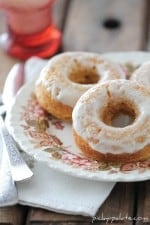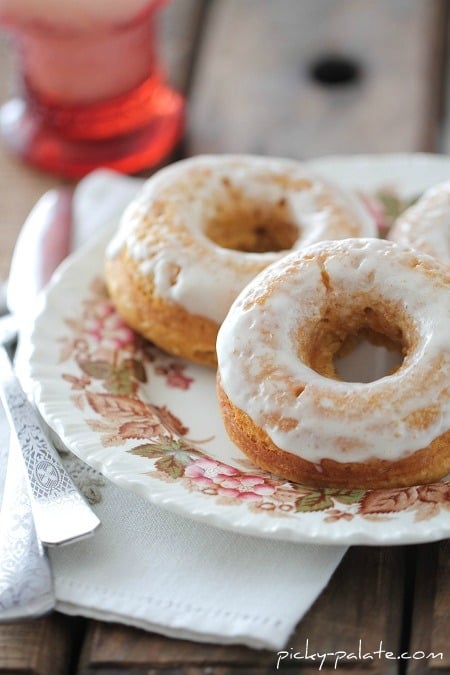 My Baked Pumpkin Ice Cream Glazed Donuts are too good to pass up! Enjoy!

You are in for the ultimate treat with my Baked Pumpkin Ice Cream Glazed Donuts! I am trying to keep my composure while writing this intro.  I am in love with these donuts, nothing else to say.  Well, I will say more.  They are soft, baked, topped with a sweet glaze and full of pumpkin spice and vanilla ice cream baked inside!
Now, don't expect to take a bite and taste the ice cream.  It is added more for a perfectly soft bouncy texture and vanilla kick.
Hope you all enjoy my donuts! Yay!!
Prepare The … Continue Reading »