Sharing these gorgeous Chocolate Marshmallow Peppermint Bars, the BEST brownie recipe for your guests!  Perfect for your Holiday baking.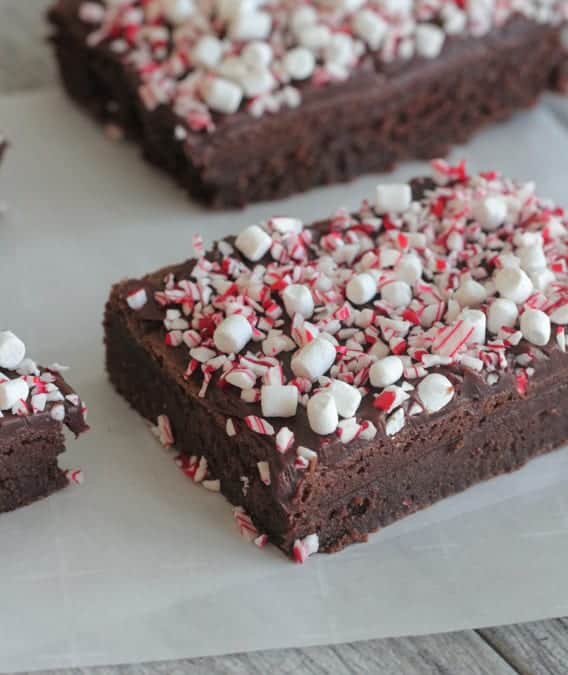 The best brownie recipe is making its' way to your kitchen this Holiday season!  These bars are a chocolate lovers dream!  Chewy with the perfect crunch from candy canes and marshmallow bits.  Your guests are going to go crazy for these.  They make festive gifts for your family and friends too.  For more Christmas recipes see HERE.
Continue Reading »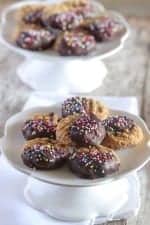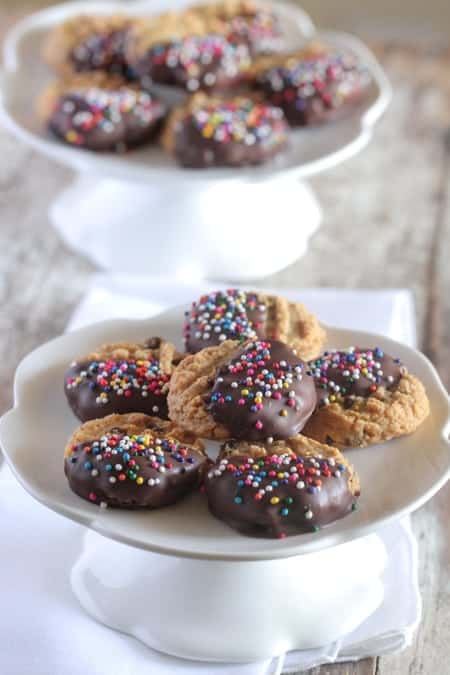 So excited to share these peanut butter cookies I call, Peanut Butter Party Chippers!  Easy peanut butter cookies that taste like a million bucks.  You're going to love these!
Making peanut butter cookies are some of my very favorite cookies to make!  These are simple to make and perfectly peanut butter-sweet.  Grab your favorite sprinkles and have a blast decorate these fun party perfect cookies.
Continue Reading »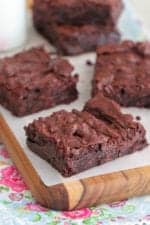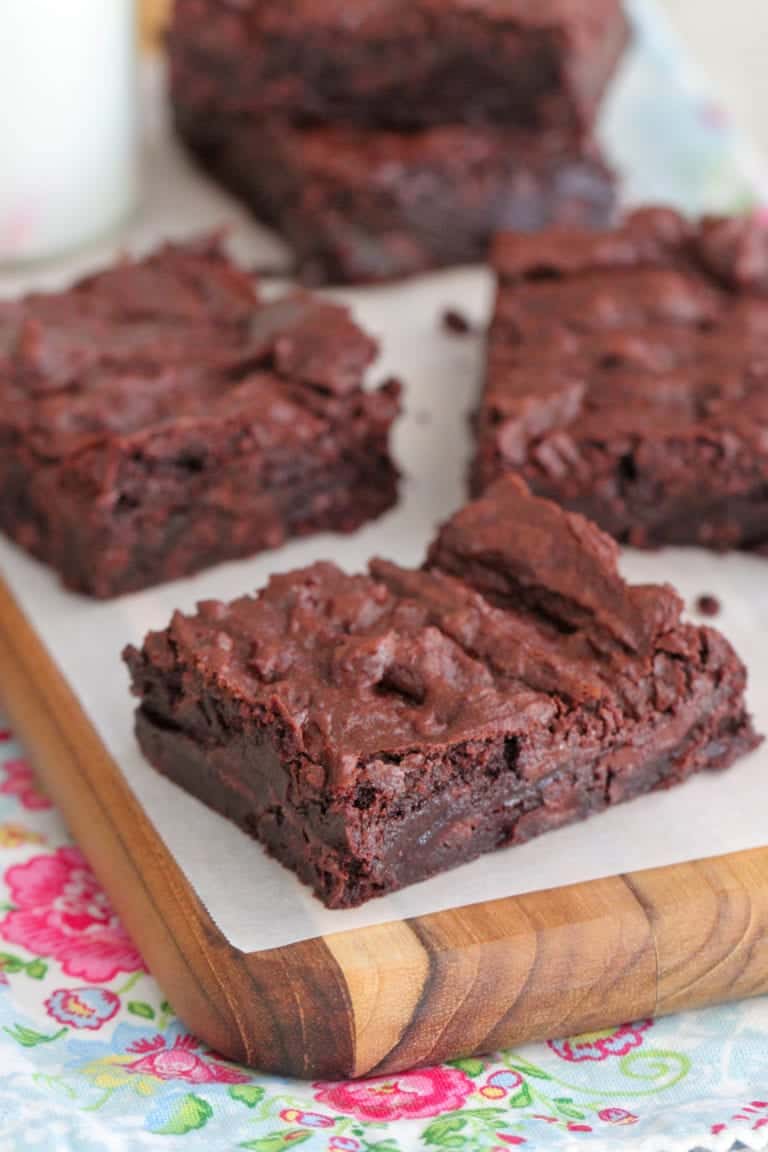 Sharing my favorite brownie recipe today, How To Make Homemade Box Mix Brownies!  The perfect fudgy homemade brownies!
Doesn't get better than homemade brownies.  I've been playing around in the kitchen and have developed this recipe that is pretty darn close to the beloved box mix brownie. I tested them at room temperature and chilled.  Both equally amazing. They are literally just right in every aspect!
Continue Reading »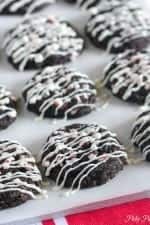 My Chocolate Candy Cane Crunch Cookies make the perfect Holiday cookies for your family and friends! The Best chocolate Cookies recipe!
There's just something a chocolate cookies recipe that is so perfect for Christmas….and add candy cane pieces? They just go together like magic.
I won't apologize for all of the peppermint recipes you'll see this month, it's just too good of a combo to pass up!  Sit back, bake some amazing cookies and enjoy!
Continue Reading »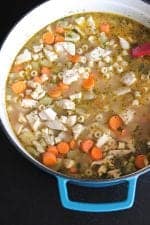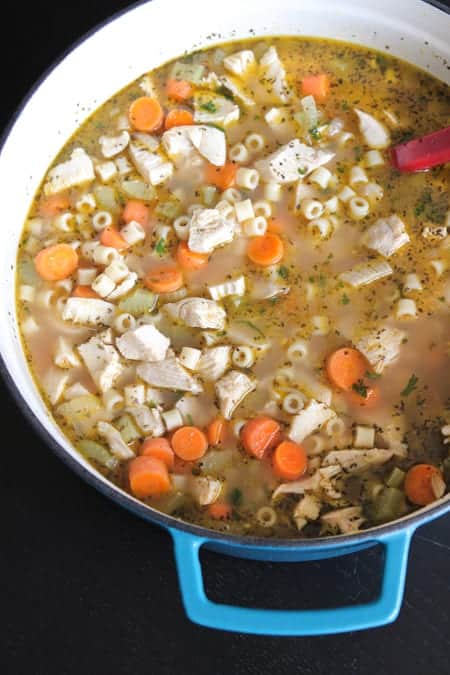 My Weeknight Chicken Noodle Soup makes the perfect dinner during these chilly months!  Warm, quick to prepare and perfect for this time of year.
There's something so nostalgic about preparing a giant pot of homemade chicken soup for the family.  Easy dinner ideas are the best, especially when comfort food is involved!  Not only is this great for weeknights, but it's perfect for feeding a crowd too.  This is an 5 quart dutch oven, you're likely to have leftovers to share or enjoy later in the week.
Continue Reading »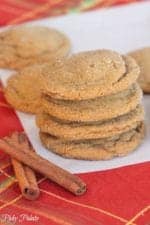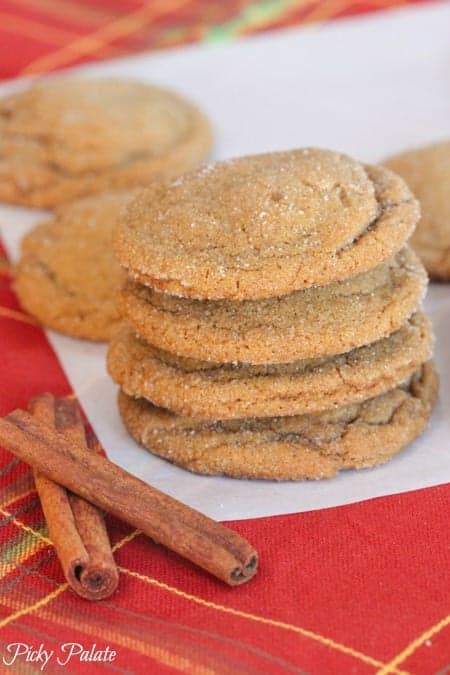 My Soft Batch Style Gingersnap Cookies make the perfect Christmas Cookies!  Spiced just right, these get rave reviews every year.

Gingersnap cookies are some of my very favorite cookies EVER.  Not only are they the most amazing Christmas cookies, but I could literally enjoy these all year round.  They're THAT good.  Perfect spices and texture…and who doesn't love brown butter cookies?!  I love the crispy buttery edges and soft chewy centers.  These make the best cookie exchange cookie recipe and they are great for packaging in a box or cellophane bag with a little bow.  These will be my cookie that I give to my neighbors this year for Christmas.
Continue Reading »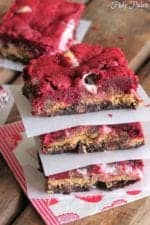 My Red Velvet S'mores Bars are fun, festive and irresistible! Perfect for any occasion!  S'mores bars have never been so delicious!

Who's ready for some Brownie Red Velvet Gooey S'mores Bars?  I can not get over these s'mores bars!  I literally had to get them out of my house as fast as possible because there was no stopping me from munching on them all day!
Continue Reading »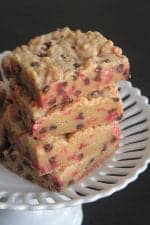 Sharing my Candy Cane Chocolate Chip Cookie Bars today that are packed with Candy Cane bits and chocolate chips!
My Candy Cane Chocolate Chip Cookie Bars are about to knock your socks off!
Continue Reading »