Sharing my absolute favorites of the Disneyland Halloween Food today! So much to choose from, I'm here to tell you what's not to miss!
Disneyland Park
With so many amazing food options this Halloween Season at Disneyland Resort, I'm going to narrow down some options for you that you will be very happy with. Be sure to follow Disney Hungry on Instagram for the BEST eats at Disney Parks. First on my list is this gorgeous Ice Cream Sandwich.
1. Pan Dulce Ice Cream Sandwich, $7.99
The Pan Dulce Ice Cream Sandwich from Rancho Del Zocalo has been a huge hit since it was featured September 6th! I really enjoyed it! Colorful shell-like Mexican Sweet Bread with Dulce de Leche Ice Cream, Cajeta and Churro Streusel.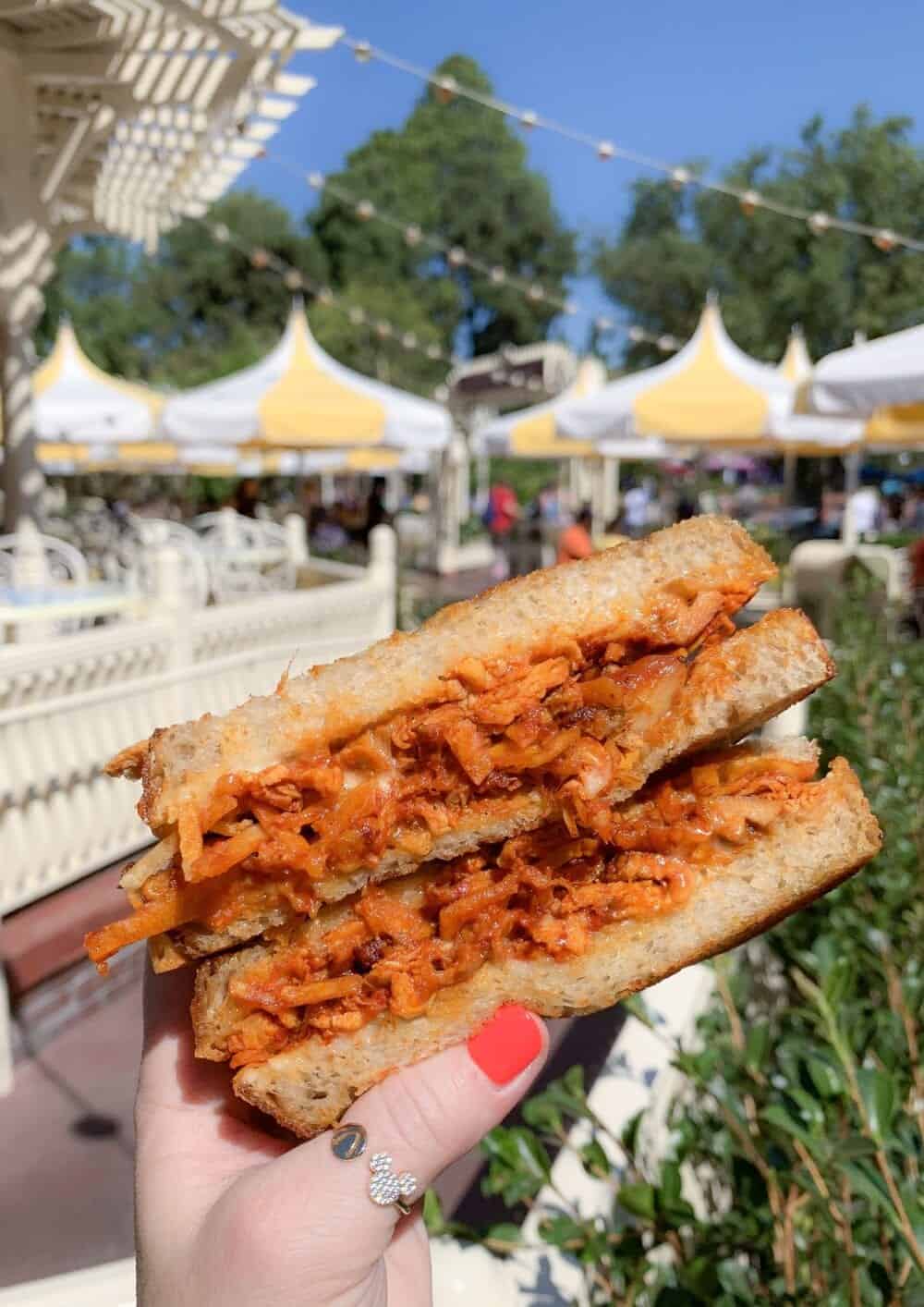 2. Toasted Salsa Roja Chicken Sandwich Combo, $10.99
I absolutely loved this sandwich/soup meal! If you are looking for a delicious quick lunch, this is your sandwich. Salsa Roja Shredded Chicken Sandwich on Rustic Bread with Jack and Cotija Cheeses, served with Tortilla Soup. Loved the soup for dipping too.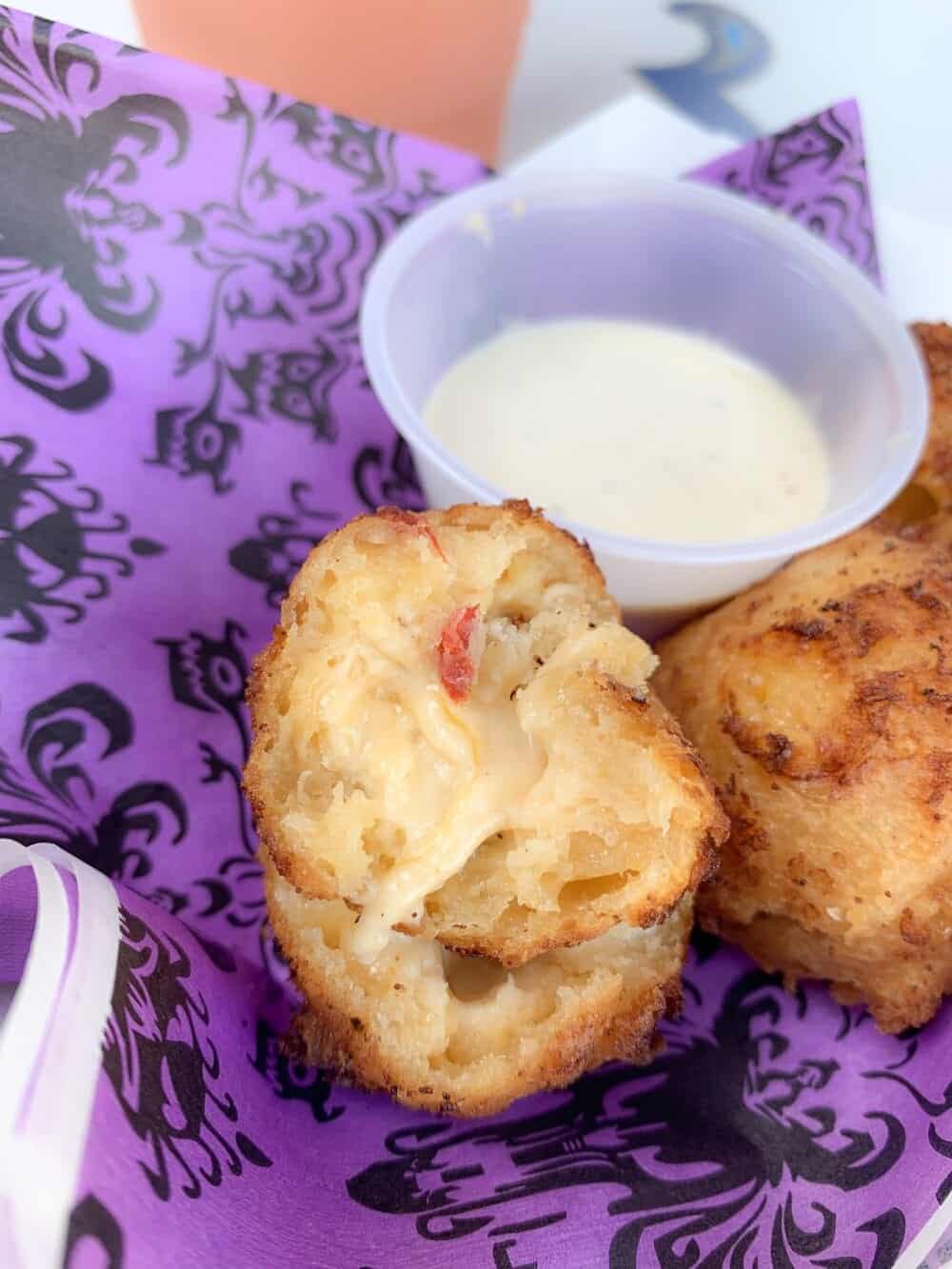 3. Professor Phineas Plump's Cure-All Fritters, $5.49
Another major winner are these fritters also from Royal Street Veranda! Pimento Cheese Fritters with Ghost Pepper Ranch Dressing. Crazy good.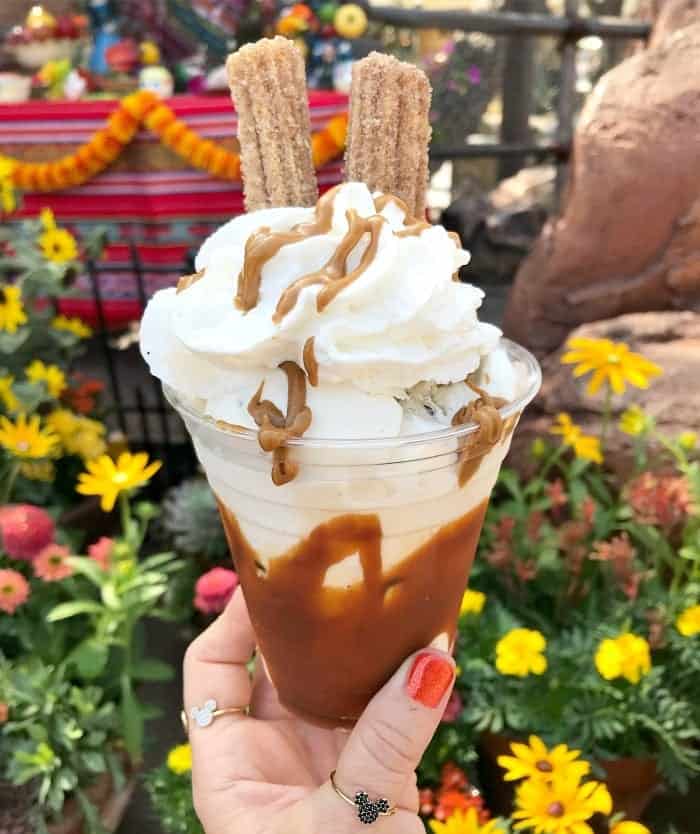 4. Churro Sundae, $7.49
The Churro Sundae has a cookie butter drizzle garnished with a cinnamon sugar-dusted churro and topped with cajeta and whipped cream. The ice cream has cookie dough pieces which was an awesome surprise.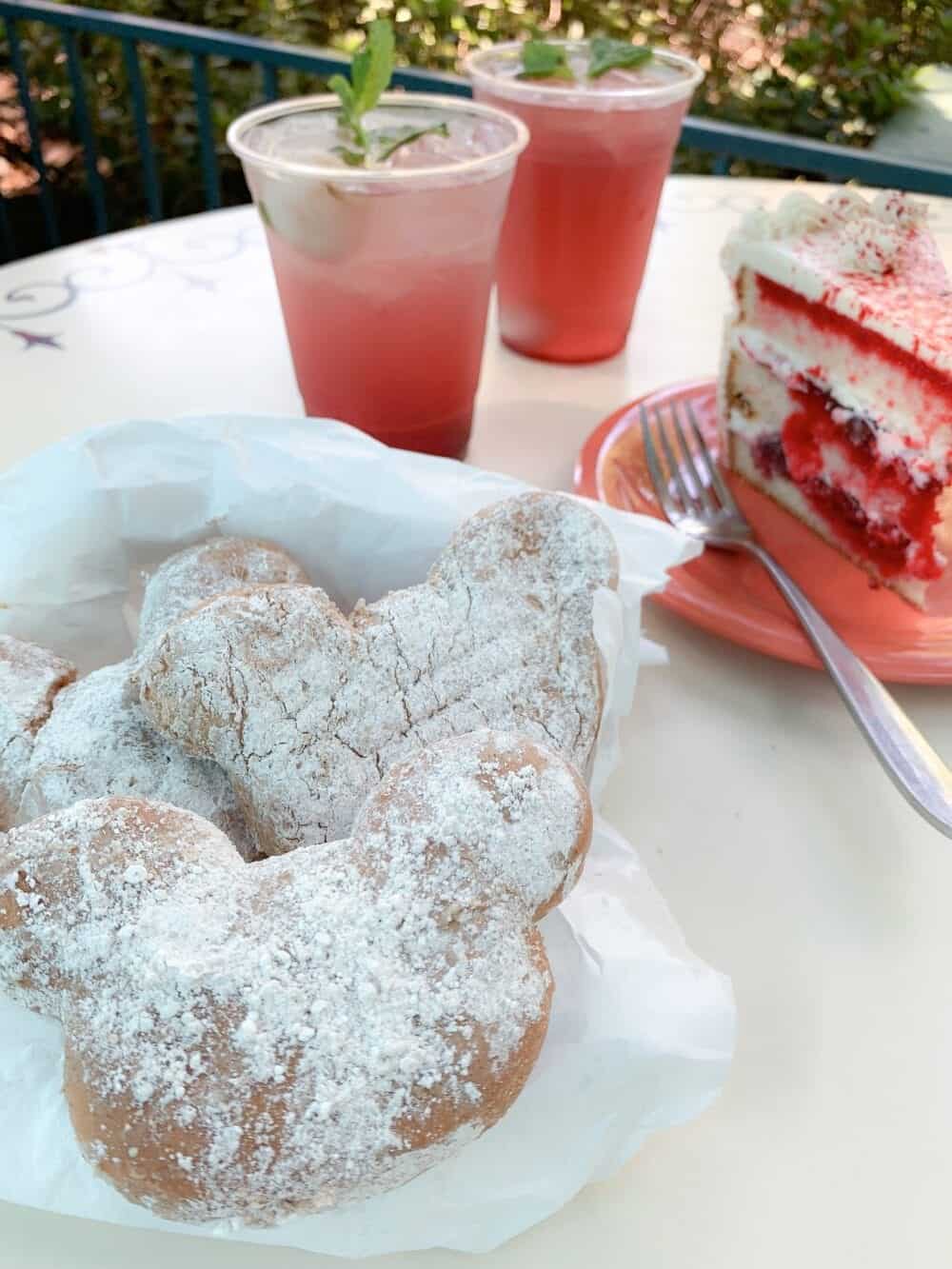 5. Pumpkin Spice Beignets, $5.49 and Blackberry Midnight Julep, $4.49
Nothing better than warm Pumpkin Spice Beignets from Mint Julep Bar! Be sure to try the Midnight Julep too! Blackberry, Citrus and Mint with Lychee "Moon."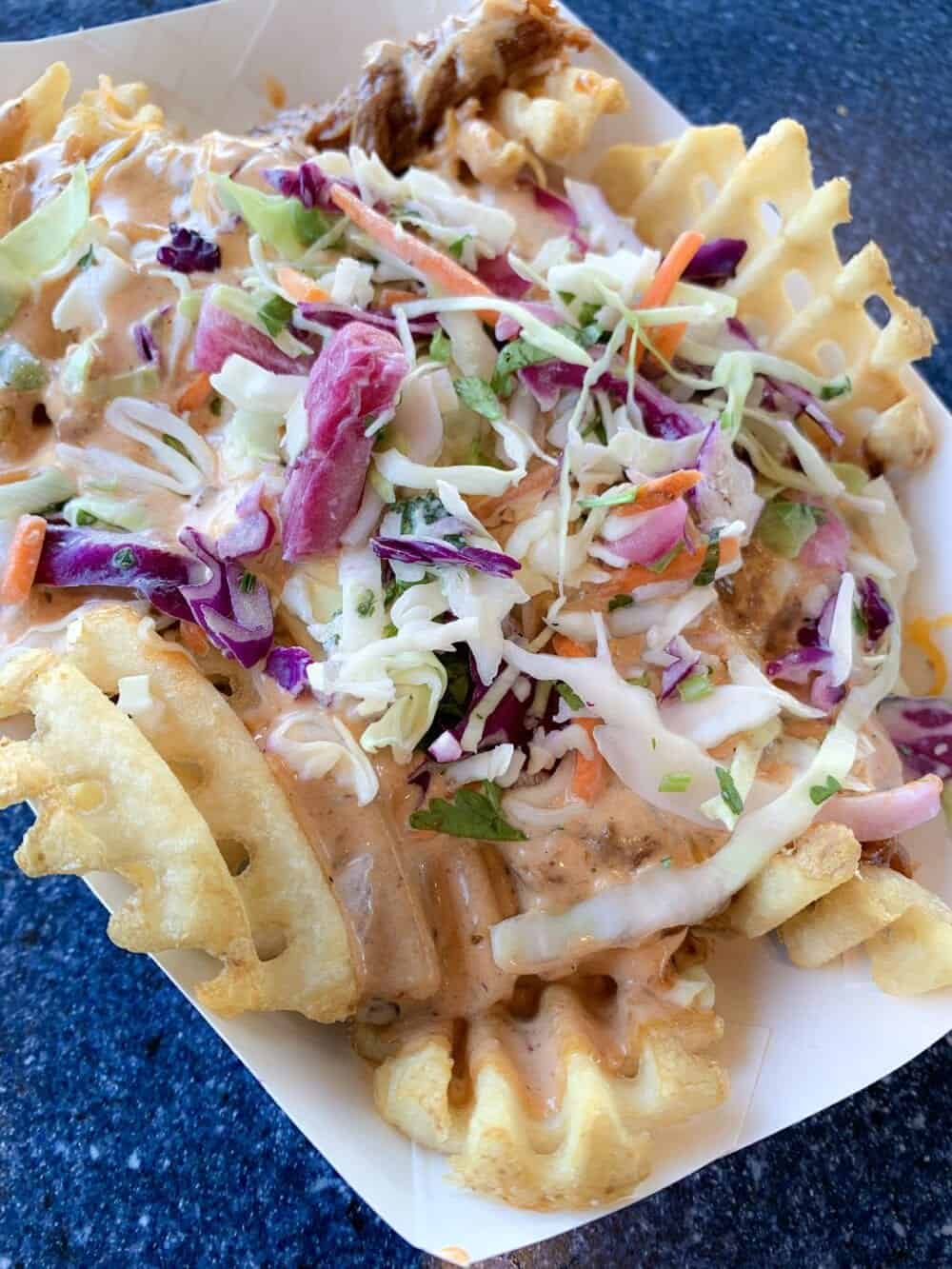 6. Loaded Fleet Fries, $9.49
The Loaded Fleet Fries from Galactic Grill get a perfect 10/10 rating from me! Loaded Waffle Fries topped with Slow-cooked BBQ Pulled Pork, Cheese, Chipotle Ranch and creamy Cilantro-Lime Coleslaw.
Disney California Adventure Park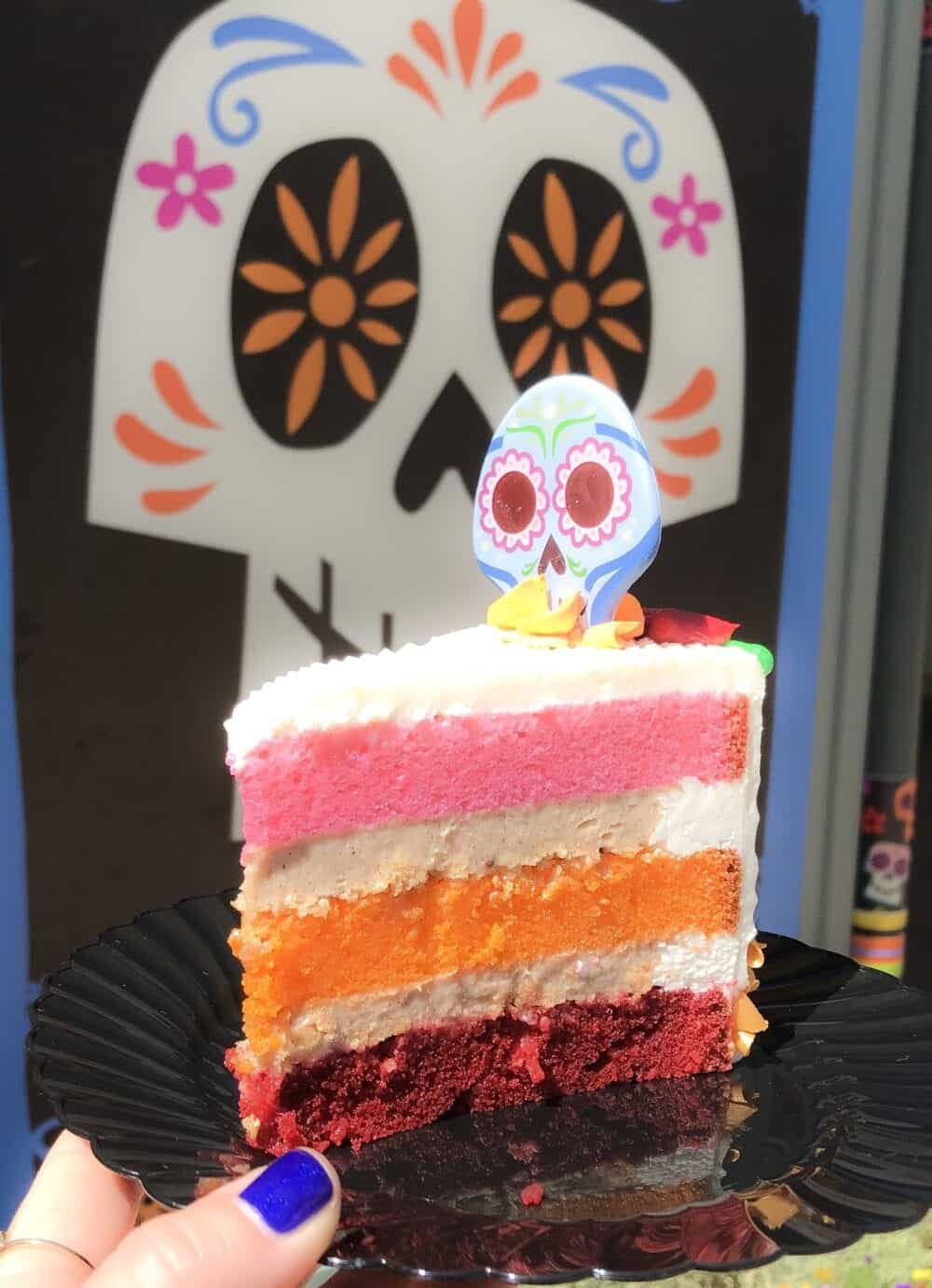 7. Coco Cake, $5.99
So happy this cake is back for a second year! It's absolutely fantastic! Layers of Vanilla Cake filled with Cinnamon Churro-flavored Mousse and Sweet Cream Cheese Frosting.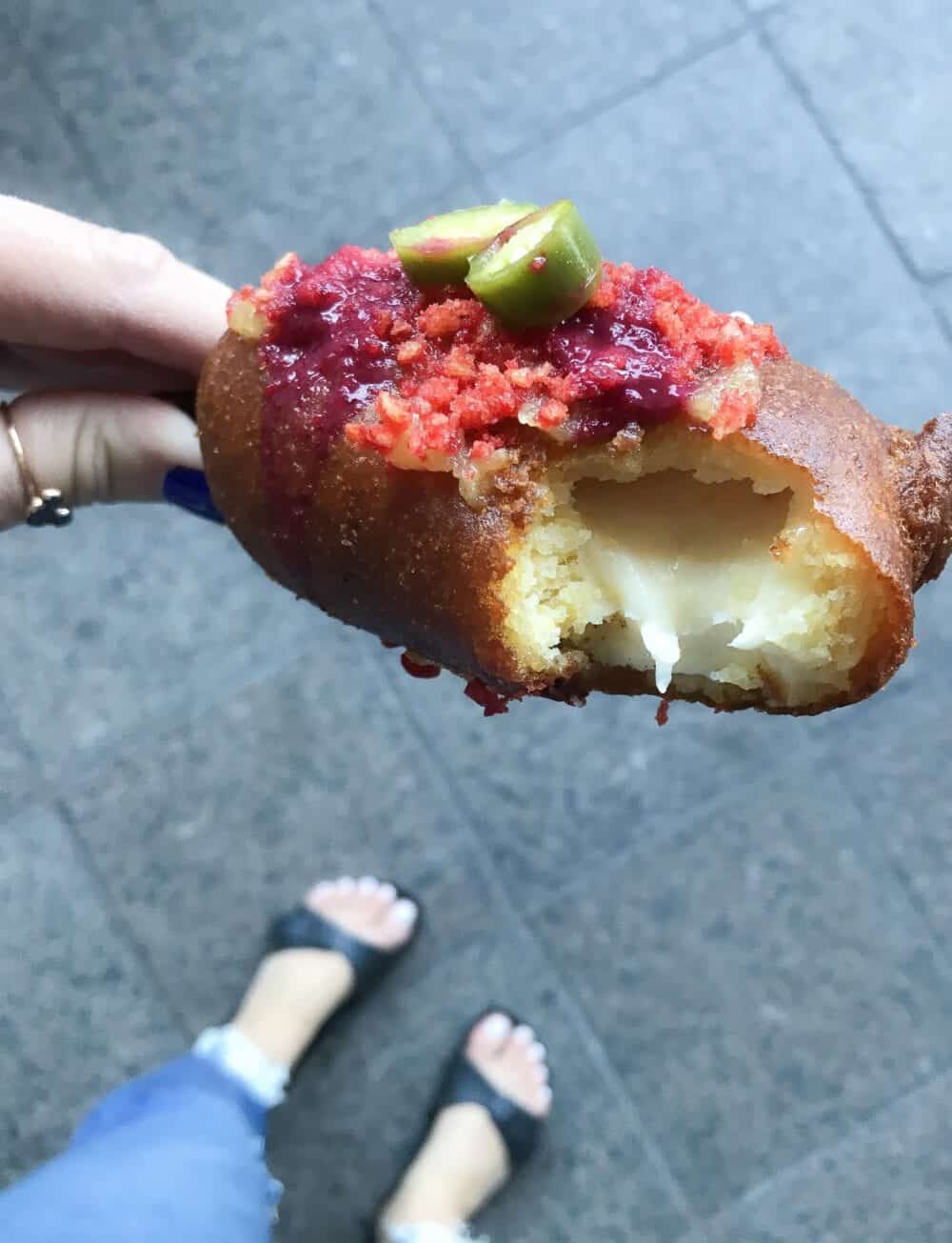 8. Spicy Pepper Jack Cheese Stick, $9.99
This crazy fried cheese stick is magical. It's coming back for a second year and I could not be more happy about it. Definitely give this one a try! Batter-dipped and drizzled with Blackberry Sauce, topped with Sweet Pineapple Salsa, Pickled Serranos and Crushed Cheese Puffs.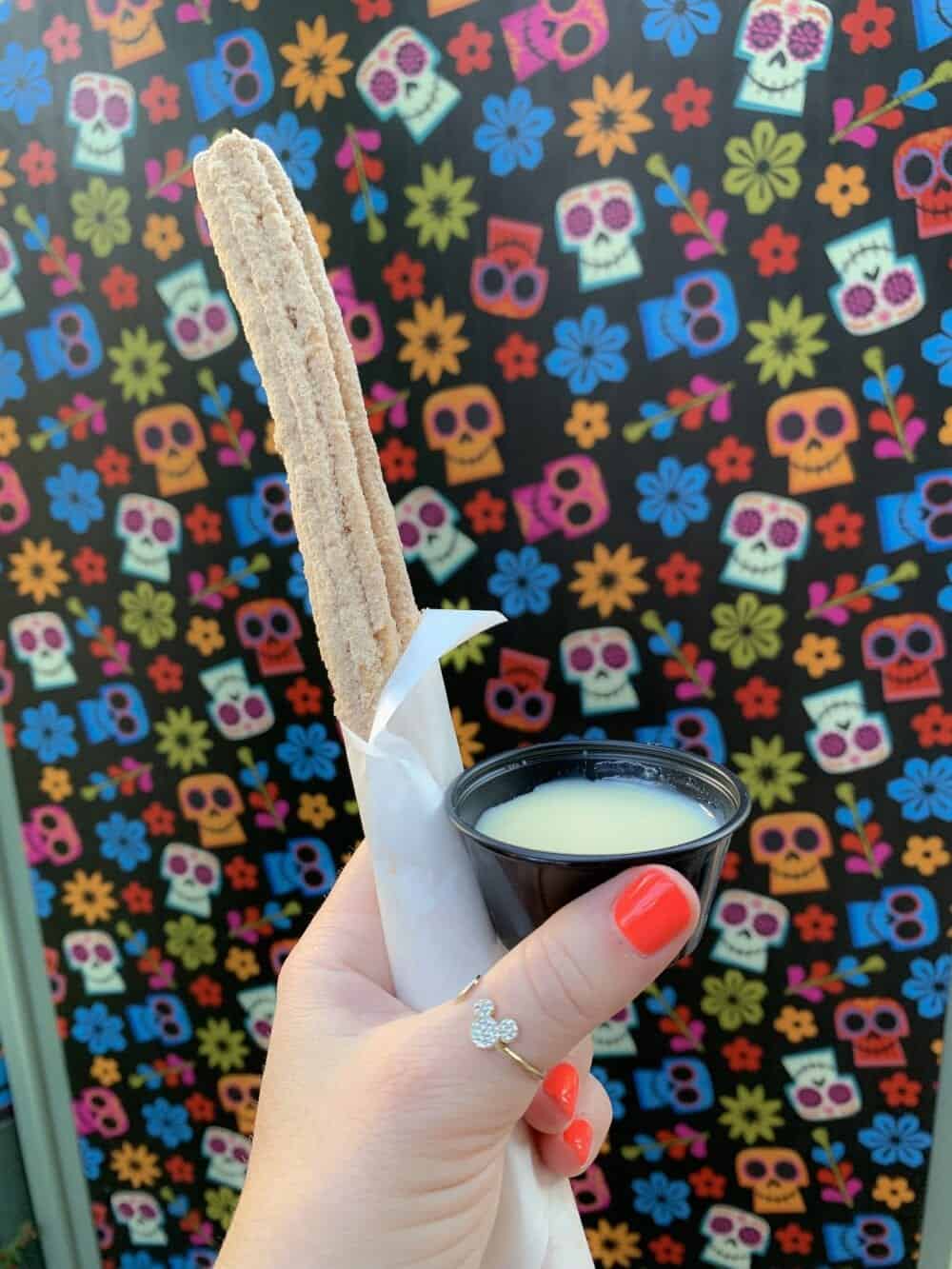 9. Horchata Churro With Condensed Milk, $6.25 Churro Cart Near Goofy's Sky School
My absolute favorite of all of the Halloween Churros this year is the Horchata Churro with Condensed Milk. Make sure you are getting a nice fresh hot churro and you'll love it! A+ from me.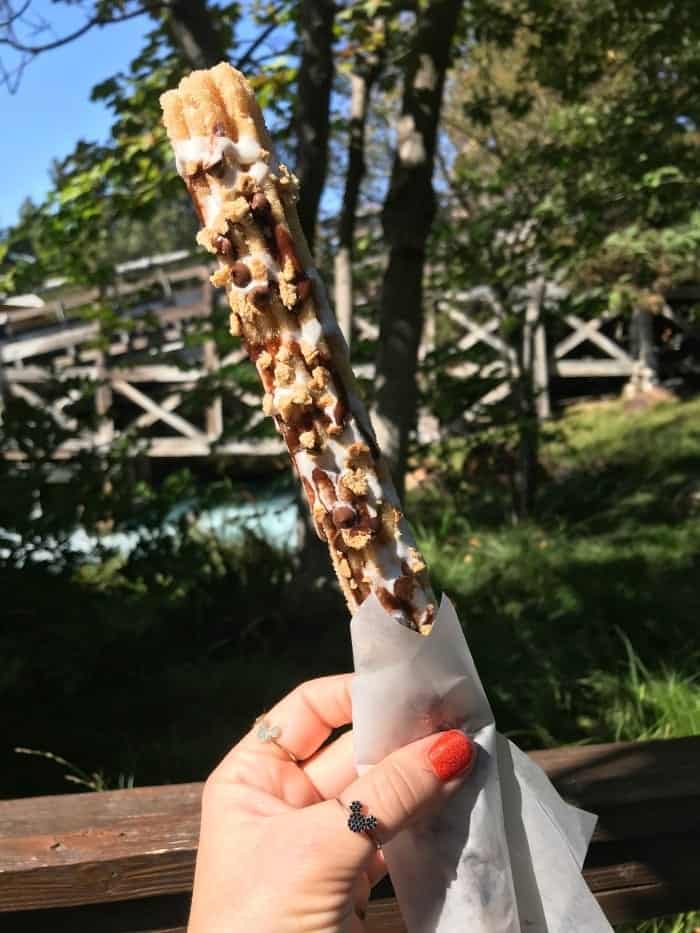 10. S'mores Churro, $6.25 Churro Cart Near Redwood Creek Challenge Trail
The S'mores Churro is one of my favorites of the Halloween Churros this year. I enjoy the s'mores toppings, I'd recommend trying it!
Pin To Your Favorite Disney Board