What a weekend in Orlando! The Food Blog Forum took place at Disney World May 18th and bloggers from around the country joined together for a weekend full of food and fun. You know I can't resist Disney, so I gladly endured the 5 hour flight to partake in the fun. So glad I did!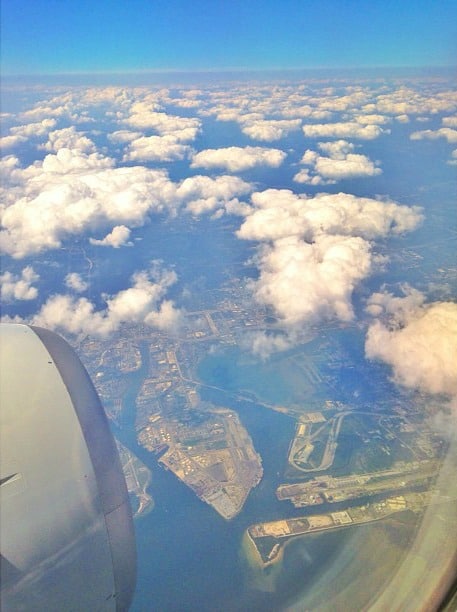 How gorgeous does FL look from the air? Was so excited to get started with the festivities.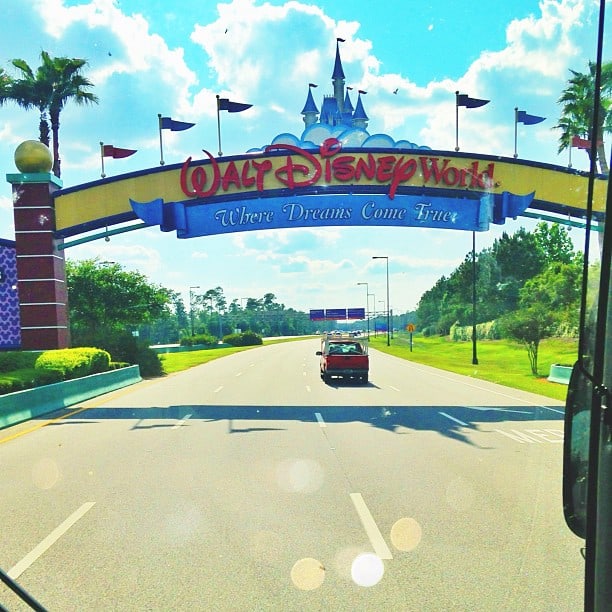 I was aboard the Disney Magical Express Shuttle Bus headed for my hotel. So close!!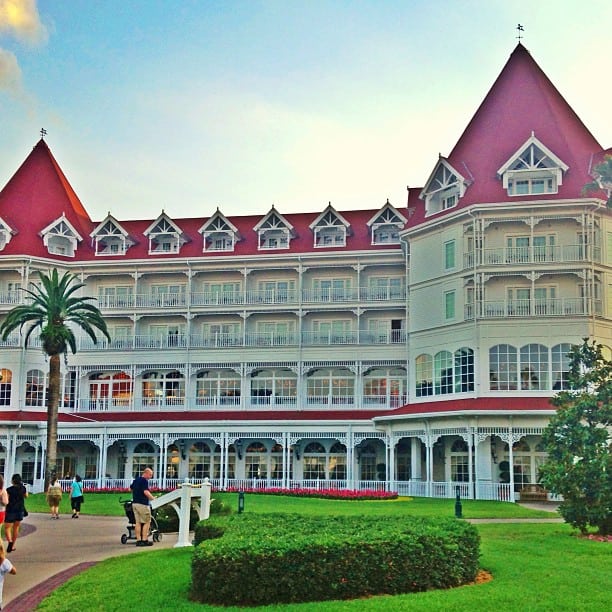 We stayed at Disney's Grand Floridian Resort for the weekend. It was perfectly stunning.
Back Row left to right: Aggie, Sommer, Katrina, Megan, Rachel, Erin, Gina, Carla, Audra, Julie
Front Row left to right: Meagan, Jenny, Tina, me (Photo via Audra)
After our opening dinner a giant group of us food bloggers were headed to Magic Kingdom. Can you tell we were excited? Lol!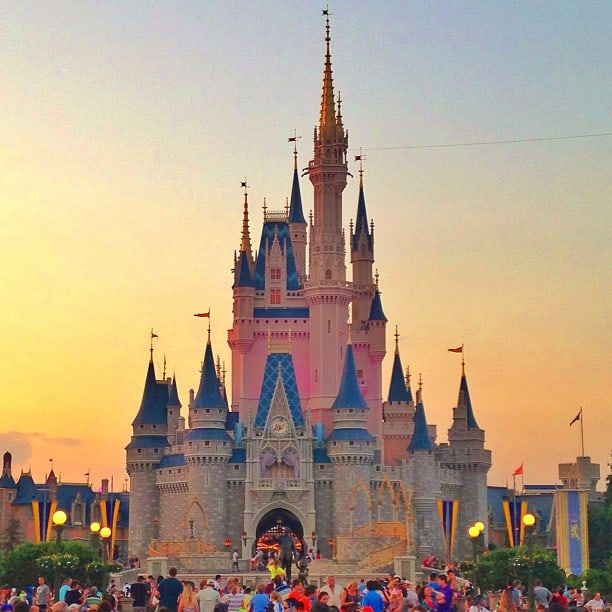 We made it! There's something so magical about Cinderella's Castle at Disney. Even as an adult.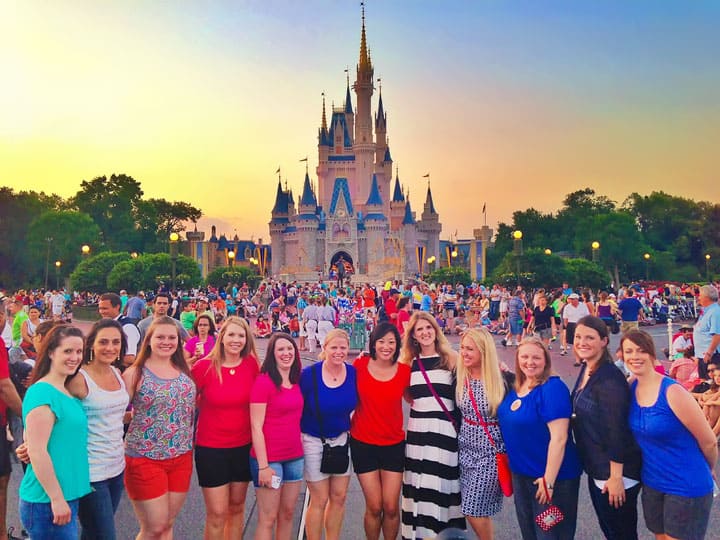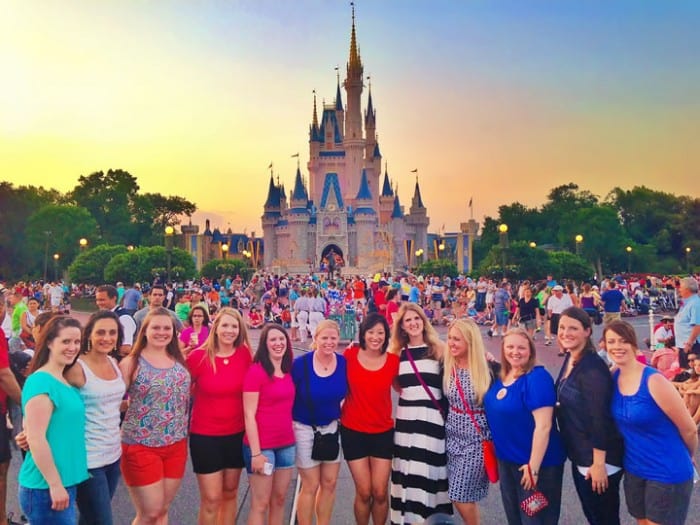 Left to right: Rachel, Gina, Megan, Meagan, Carla, Erin, Julie, Me, Jenny, Katrina, Tina and Sommer
First things first, we made sure we got our photo in front of the castle. Then we proceeded to Space Mountain and hunting down churros, turkey legs and dole whips. Fun night indeed 🙂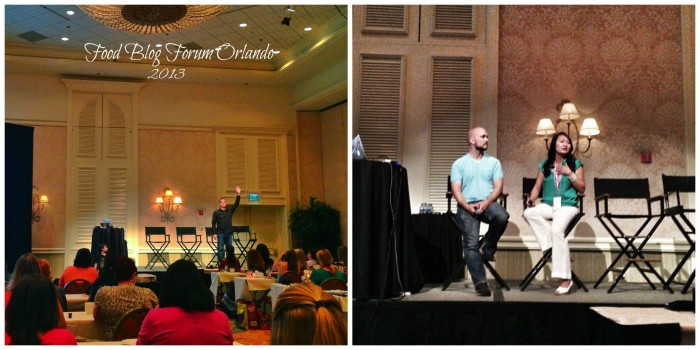 Right photo via Julie
Saturday morning we met nice and early in a lovely conference room at the Grand Floridian to start our sessions. We were so lucky to hear from the Steamy Kitchen Family including their adorable boys, The White on Rice Couple, Elise, Julie, Lindsay, David and so many more. So inspirational sitting in that room.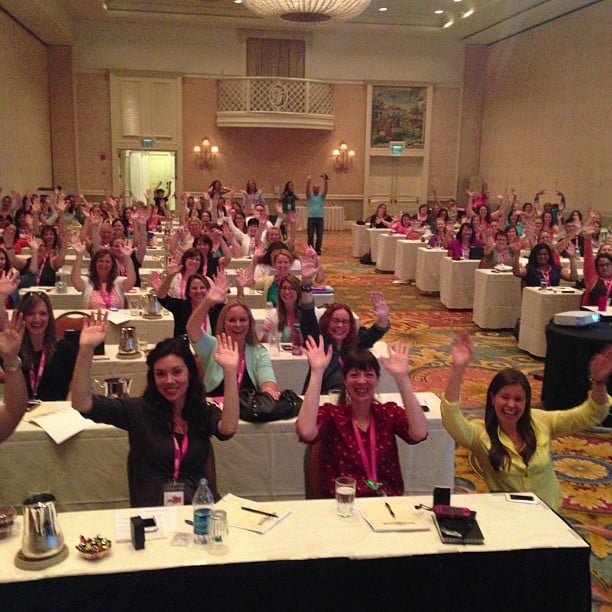 Photo via Julie
We are ready to go!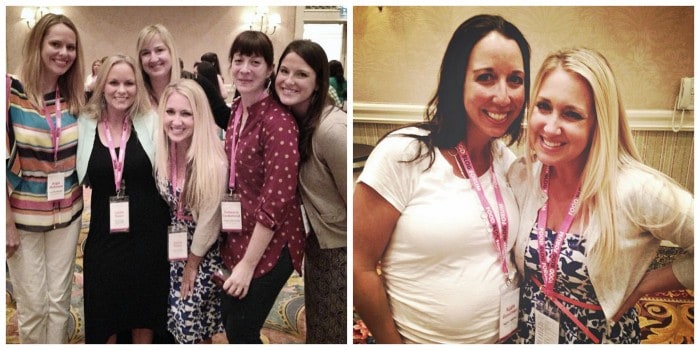 During our breaks we always had time for some chit chat and photos. Love all of these gals! Left: Angie, Leslie, Paula, me, Rebecca and Tina. Second photo Aggie and I.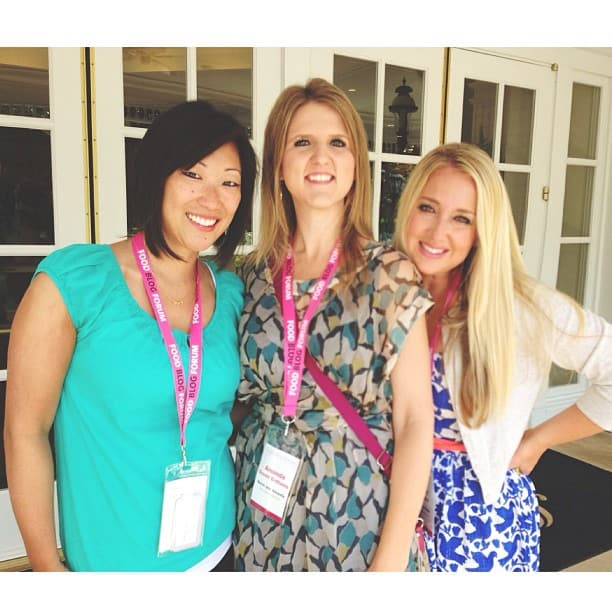 Julie, Amanda and I on Saturday at the conference. Love these gals!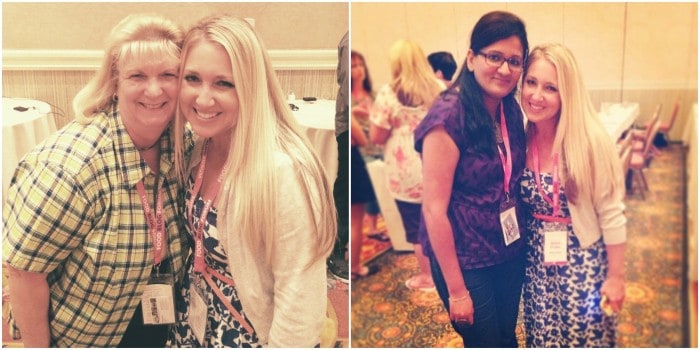 Two of some of the sweetest women around. Robin from Simply Southern Baking and Kiran.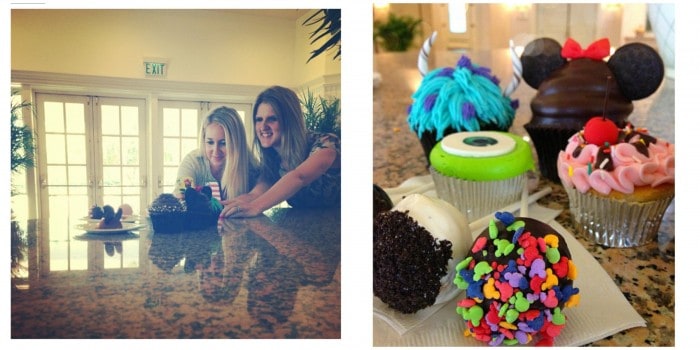 Left Photo via Cate O'Malley
Where there are desserts, you can find Amanda and I photographing like maniacs, lol! Had so much fun. We were served a gorgeous lunch and dessert from the Disney Chefs Saturday afternoon.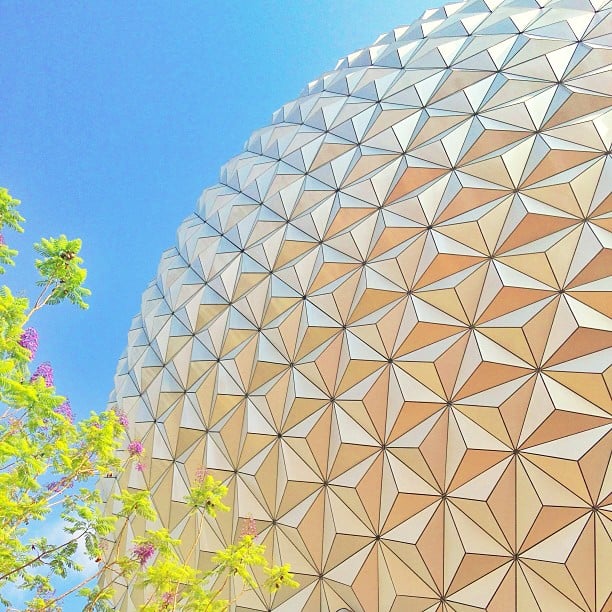 Saturday afternoon Amanda and I spent some time at Epcot Center. Love this place. We darted straight to walk eat our way through all of the countries.

Have you ever been to Epcot Center and walked through all of the countries?! It is amazing. You can find authentic foods that you would actually eat in the country you are visiting. We got a steamed BBQ Bun and Curry Chicken Pocket from China, Werther's Caramel goodies from Germany and Gelato Cookie Sandwich from Italy! What a dream!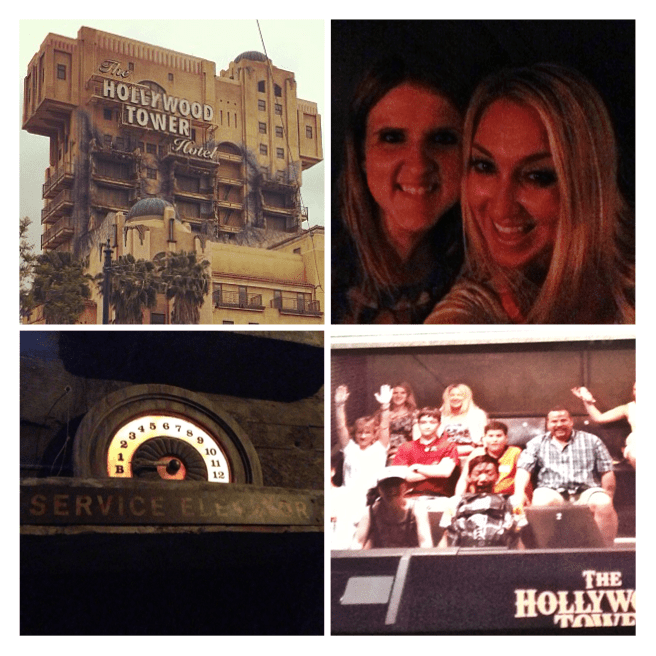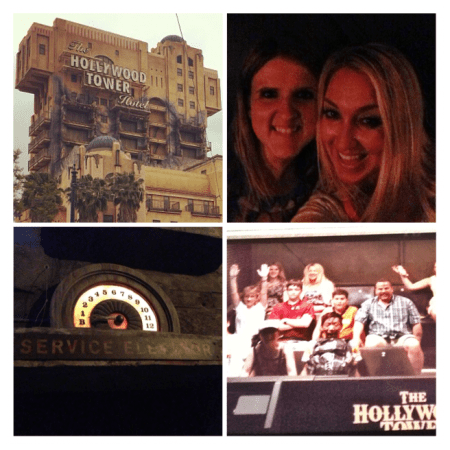 Later Saturday night we raced to Hollywood Studios to hunt down a Chocolate Peanut Butter Cupcake and I reluctantly went on Tower of Terror with Amanda. That ride scares me to death, lol! If you look right above the goofy guy folding his arms, that's Amanda and I. I am closing my eyes screaming and Amanda smiling 🙂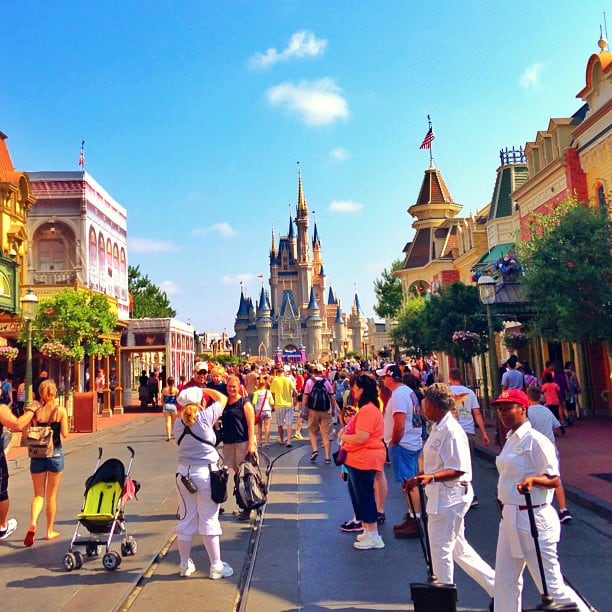 Sunday morning Amanda and I packed up and spend a couple last hours at Magic Kingdom. We were determined to try a gooey cinnamon roll we heard about.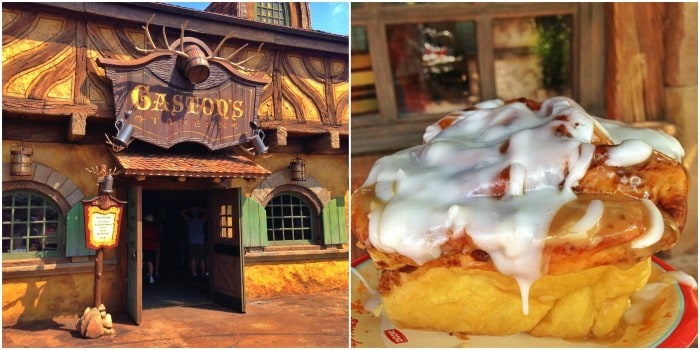 How adorable is Gaston's Tavern?! Get a load of our cinnamon roll we shared. We begged for extra frosting which is a must should you go. Gooey and delicious!