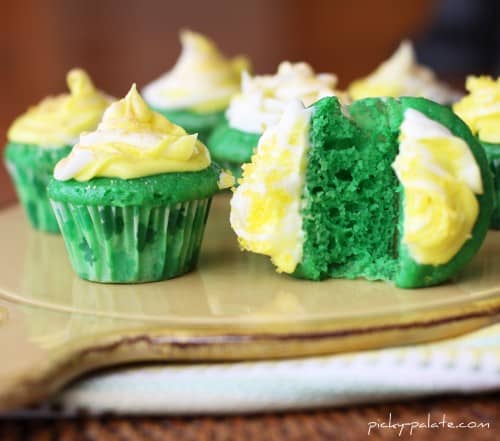 Good Thursday Morning! With St. Patrick's Day coming up, I thought it would be fun to make ridiculously easy "green" dessert this week.
For some reason my 4 year old is really nervous about St Patty's Day this year being in preschool. He has been reminding me almost daily for a couple weeks now NOT to forget to have him wear GREEN on St. Patrick's Day! I think his older brother must have scared him with the whole pinching thing 🙂
So, I had to get a few things from Sur La Table yesterday and came home with this AWESOME decorating bottle from Kuhn Rikon. It has 2 separate places to add frosting which makes a cute 2 colored swirl when used. See my pics below. I really am going to have fun with this purchase! It's what I used for these cupcakes.
Hope you enjoy, these are miniature and oh so tasty!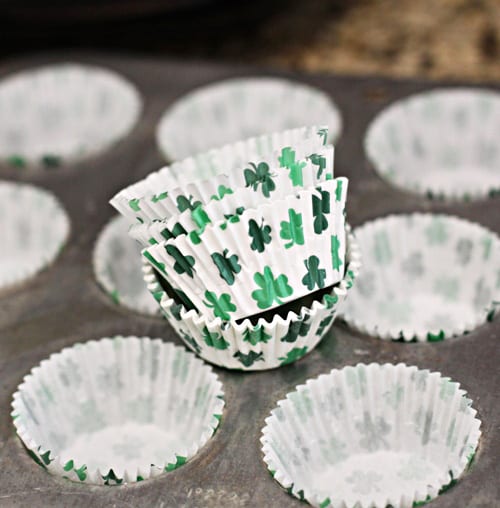 Found these liners at Michaels last year, they always have great holiday baking stuff 🙂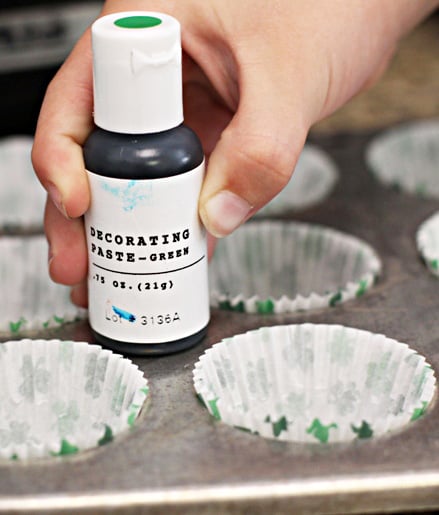 My 4 year old showcasing this Decorating Paste that I purchased at William Sonoma. I'm sure other baking stores have the same thing. It comes in a 5 pack of colors and totally worth splurging on. Makes beautiful colors.

Here's my 4 year old squirting the paste in and mixing it all up, his favorite part!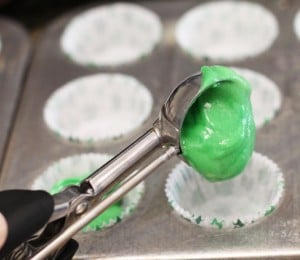 Fill 3/4 way full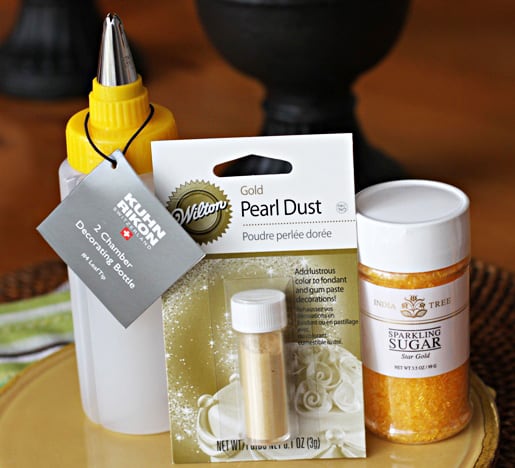 Here's that awesome decorating bottle, some really pretty gold decorating dust to sprinkle on top or in the frosting and gold sprinkles (No worries if you don't have these things, they are great just frosted too!)
I didn't even know it divided until I got home, I was grinning ear to ear filling each side up with frosting. Can't wait to play around more with this!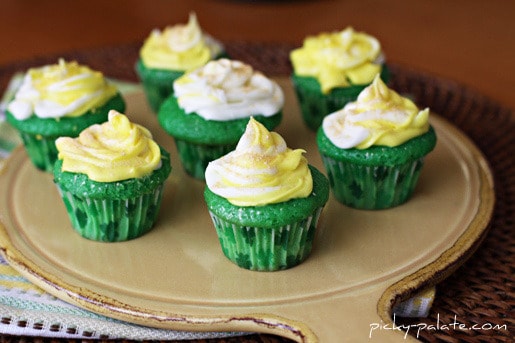 Here you have them. Cute and green as can be 🙂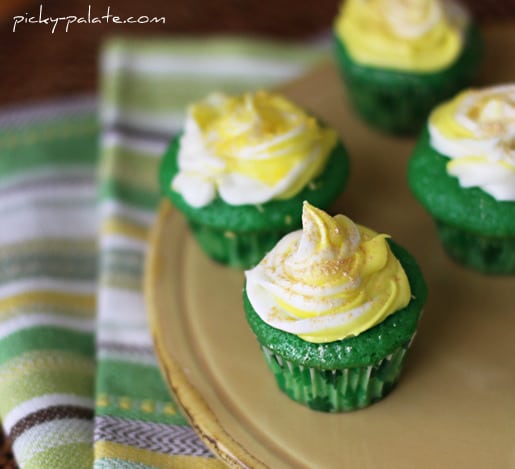 The gold looks much prettier and shiny in person, gives the frosting a sparkly touch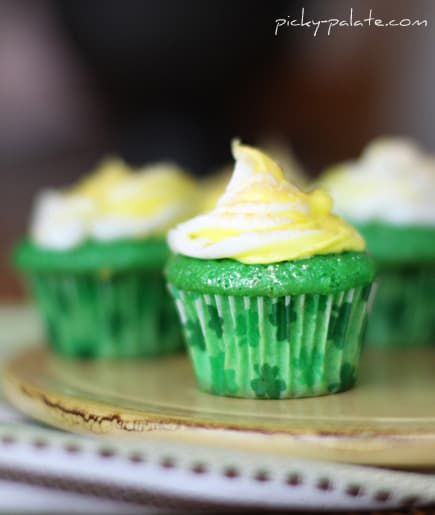 Lucky Green Velvet Baby Cakes
1 Box yellow cake mix
4 eggs
1/2 Cup water
1/2 Cup vegetable oil
1 small box instant vanilla pudding mix
1/2 Cup plain yogurt or sour cream
5-8 drops Green decorating paste (food coloring will work, just won't be as bright green)
Frosting
8 oz softened cream cheese
1 stick softened butter
1 lb powdered sugar
Yellow food coloring or decorating paste is what I used
Gold Pearl Dust or Sprinkles if desired
1. Preheat oven to 350 degrees F. In a stand or electric mixer, add cake mix, eggs, water, oil, pudding, and yogurt. Beat on medium for 1 1/2 minutes. Slowly beat in 5-8 drops of green decorating paste until you get desired color of green. Scoop batter into paper lined mini cupcake tins. Bake for 15-18 minutes or until cooked through. Let cool completely.
2. To prepare frosting, beat cream cheese and butter until creamy. Slowly add powdered sugar until creamy and thick. Divide frosting into 2 bowls then add in a few drops of yellow food coloring or decorating paste into one.
3. Frost cupcakes and sprinkle with gold pearl dust or sprinkles if desired.
36 mini cupcakes
________________________________
My little stinker in the kitchen 🙂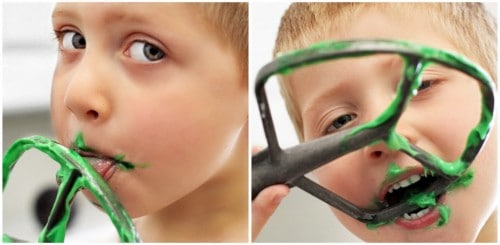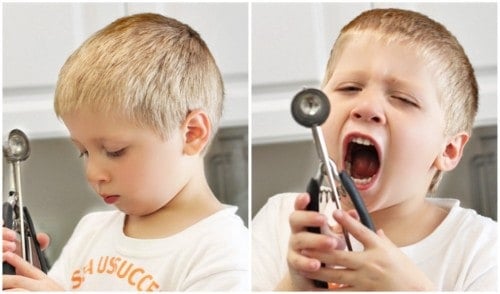 Have a great rest of your week and weekend! See you soon 🙂