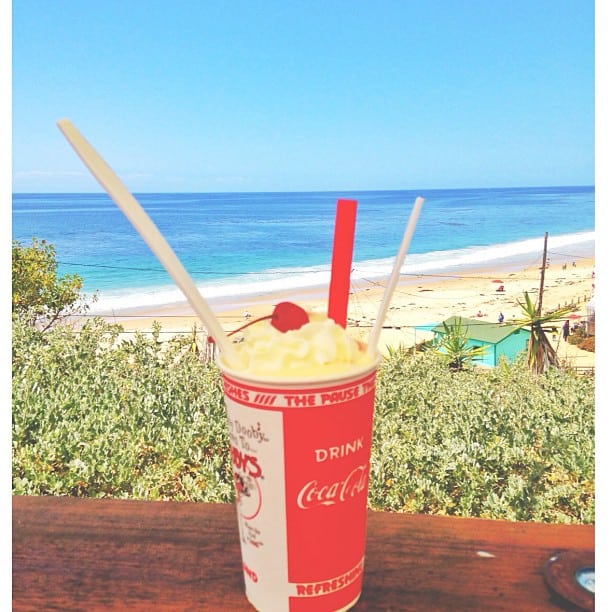 This past weekend I had the opportunity to attend The Big Traveling Potluck which is a food blog conference/event that was held in Temecula, CA. My friends Amanda and Angie flew down a day early and we may have had a dessert fest. See below, lol! Oh yah, what you see above is a chocolate chip cookie dough milkshake from the Shake Shack in Crystal Cove. It overlooks the beach. Such a fun spot.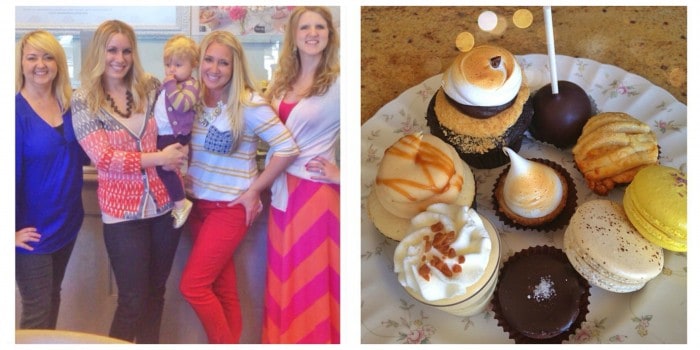 Angie, Amanda and I decided we definitely had to go visit Melody at her "Sweet and Saucy Shop" in Newport Beach. Melody has some of the most beautiful and delicious desserts around. You can see we sampled our fair share. Party time!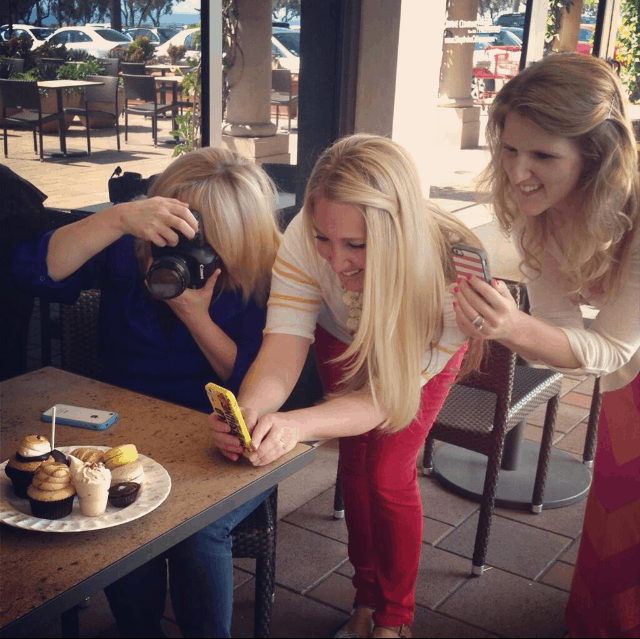 Photo via Melody
Here we are doing what we love to do!! Take pictures of our treats…..then eating them of course 🙂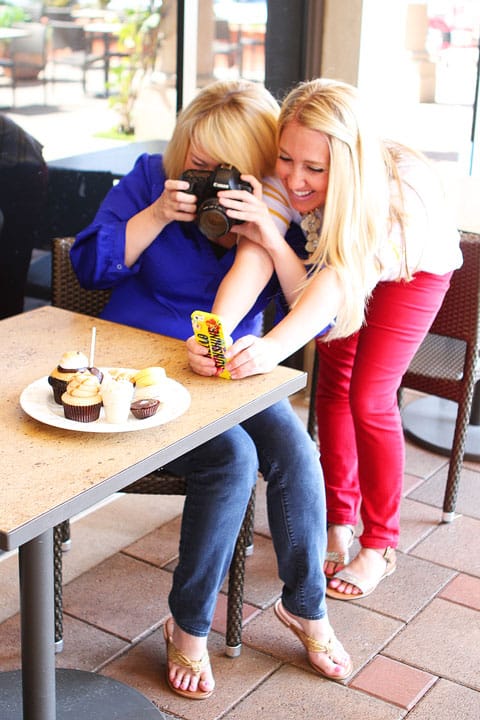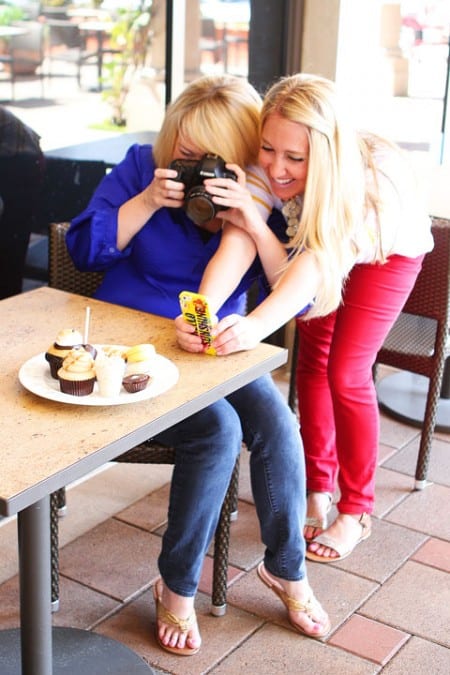 Photo via Amanda
And more snapping photos of our desserts, lol!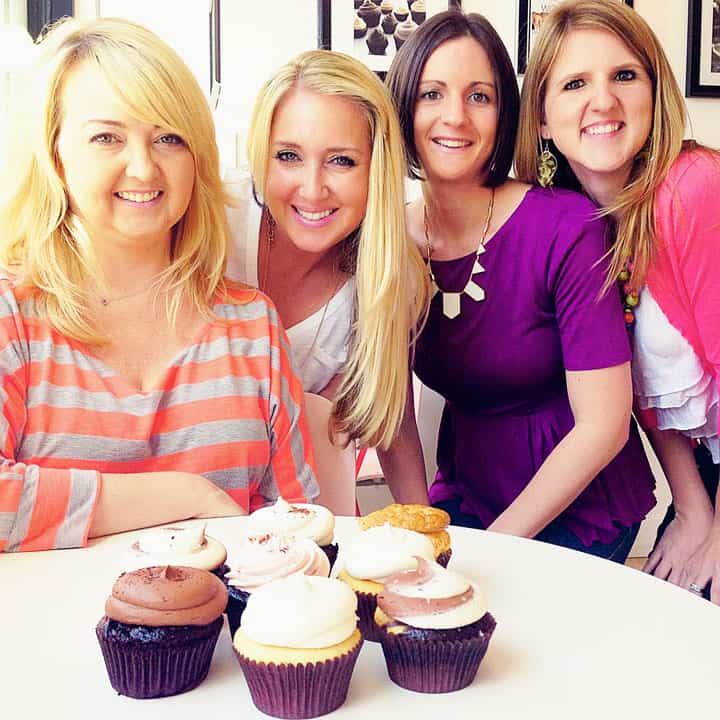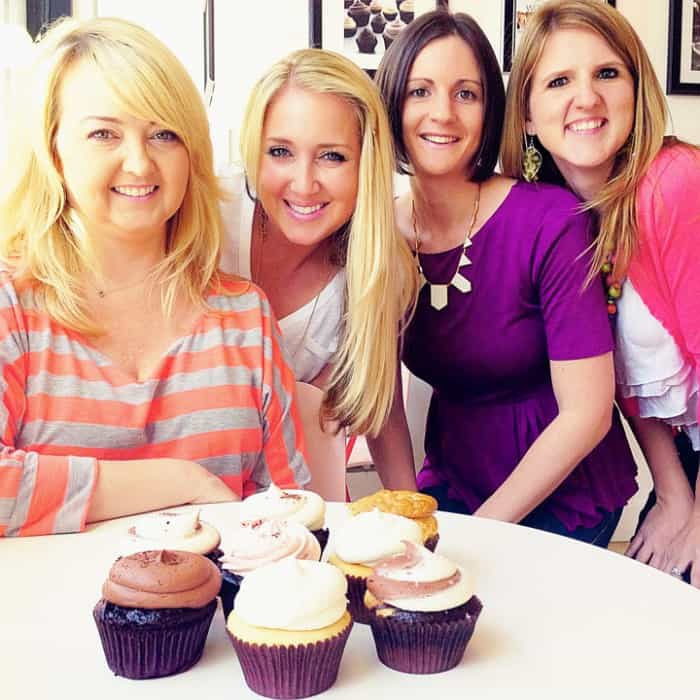 Photo via Amanda
After we checked into our hotel Friday afternoon we hit up a mall in Temecula for a little shopping with Maria. Of course we spotted a cupcake shop that we HAD to try. It was called "Truely, Madly, Sweetly." How cute is that?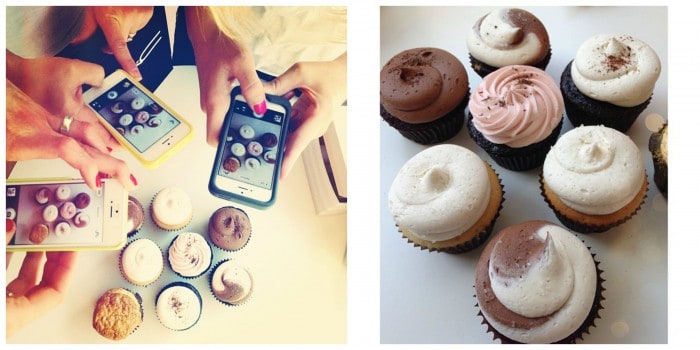 Left photo via Angie
You can see we ordered an assortment. Their S'mores was to die! A great little bakery.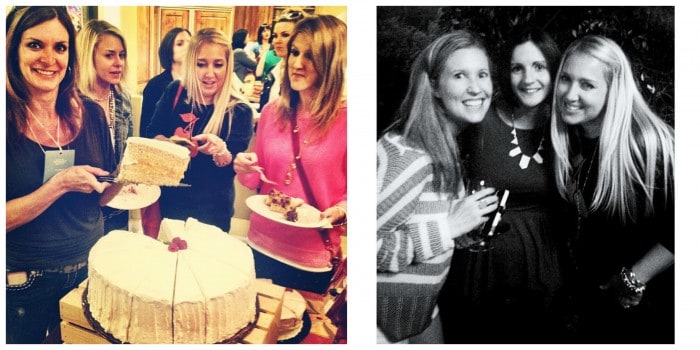 Left photo via Angie
We showed up for dinner Friday night to the most gorgeous home on a hill with a backyard that opened up to an amazing view. It was a perfect place to catch up with old and new friends. I can not get over Diane's ginormous lemon cream cake that she brought. It was one of the best cakes I've ever had. Look at our faces, lol!! Right: Lisa, Maria and I. Love these girls!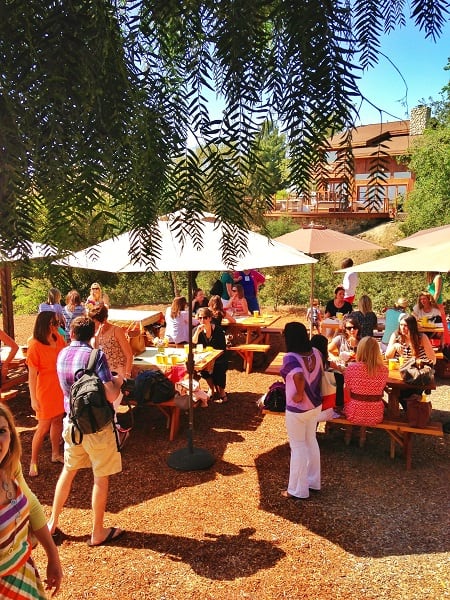 Here's the scene of our breakfast Saturday morning. It was sunny and lovely. The food could not have been better. Fruit, yogurt, breakfast pizzas, muffins, breads, you name it we ate it, lol!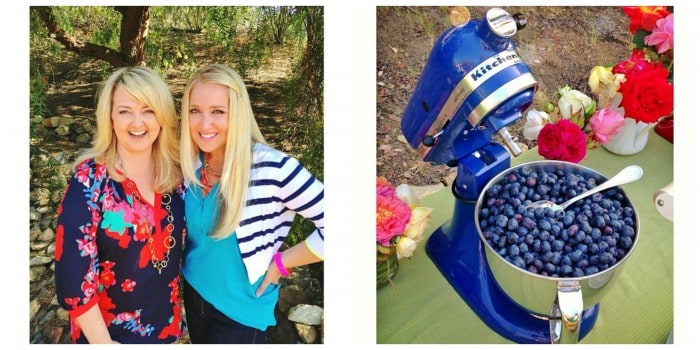 Angie and I at breakfast. We always have the same bright colors on. Love spending time with Angie. Soooo wish we were in the same city. Absolutely LOVED the KitchenAid mixers on display for our fruit. Lovely!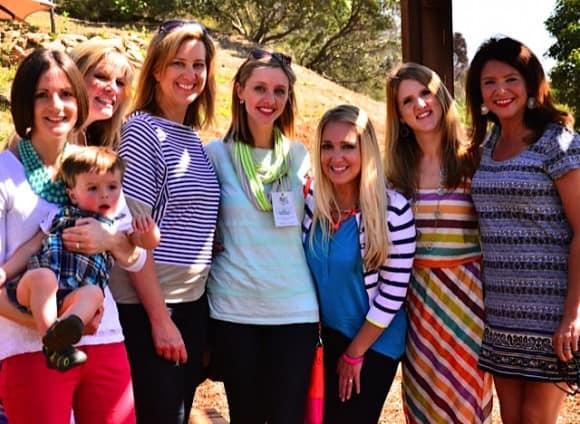 Photo via Sandy
More breakfast friends. Left: Maria and Caleb, Lori, Heidi, Ali, Me, Amanda and Sandy.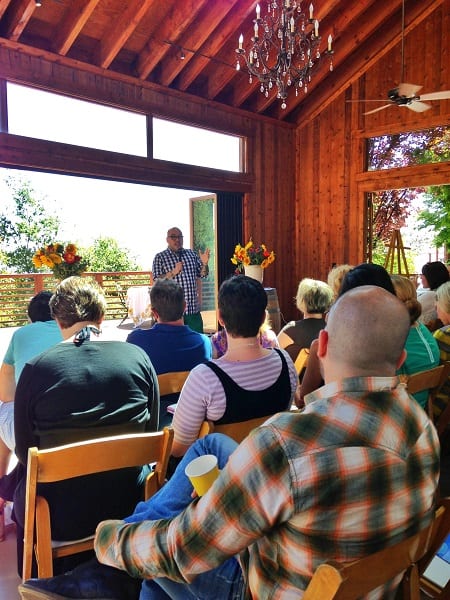 After breakfast we went right into our speaker sessions. What a great group of speakers we had. So motivational and uplifting. This is Matt Armendariz talking to us about his journey through photography. Love him.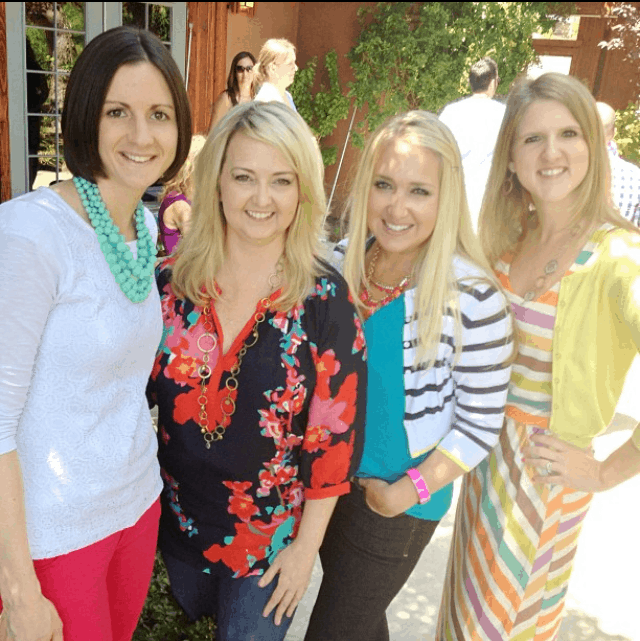 Spending a little time outside with my gals. Maria, Angie, me and Amanda.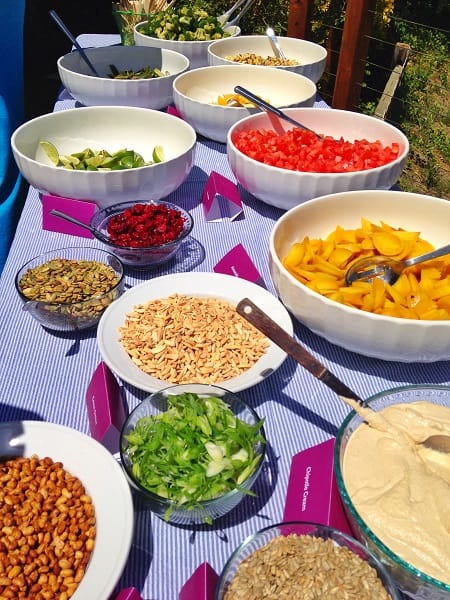 Oh my goodness Whole Foods had the most gorgeous spread for lunch. Every kind of grain and topping you can imagine. It was heaven in a bowl.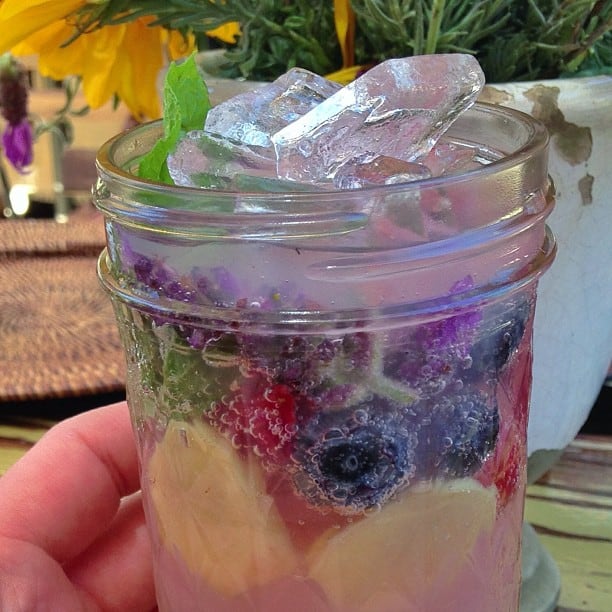 Had a fun lemonade spritzer bar from Whole Foods. How refreshing does this look?!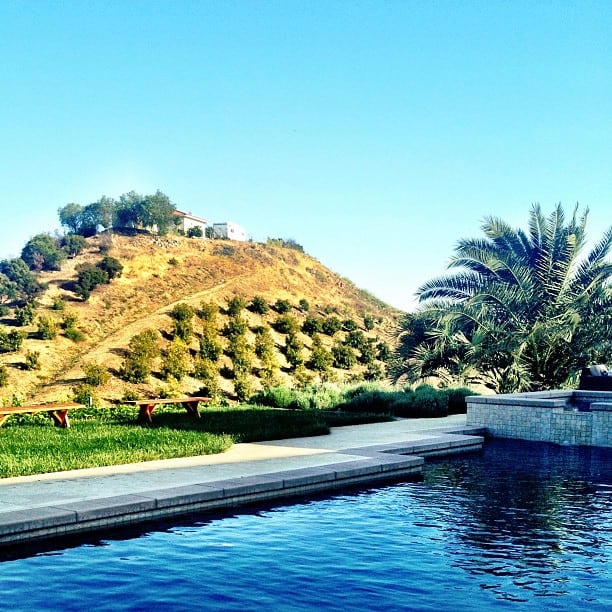 Photo via Angie
Later in the afternoon before dinner we had a guacamole party with Gaby Dalkin in this most fabulous backyard. What a setting for us. Loved every second of it.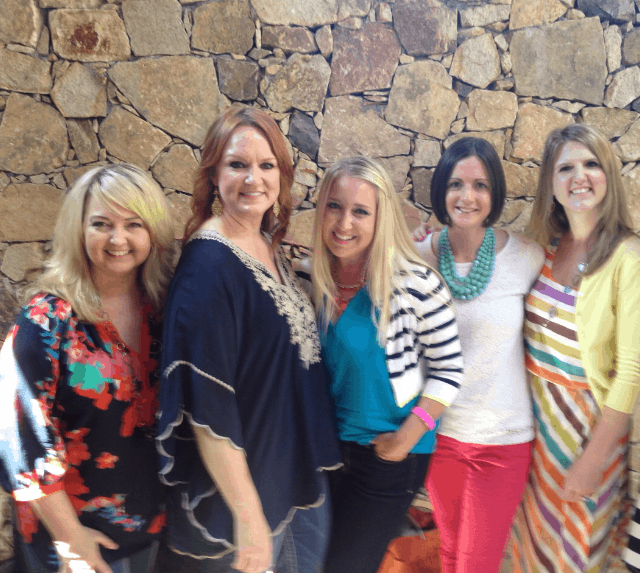 Ree was here too! It's always so fun chit chatting with her. Fun Fun Fun weekend!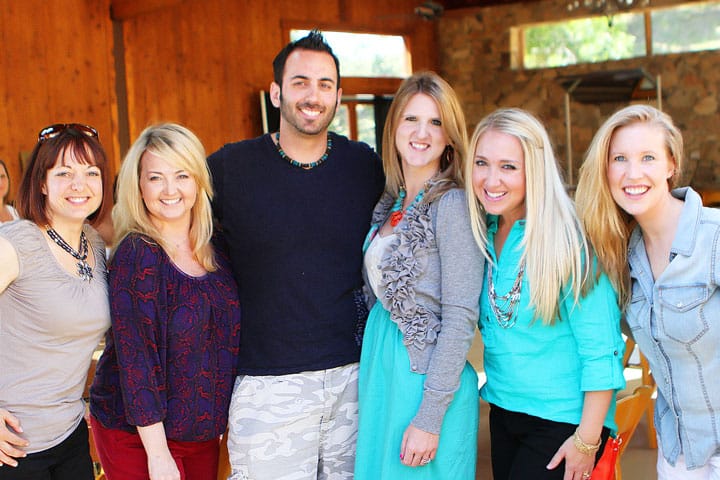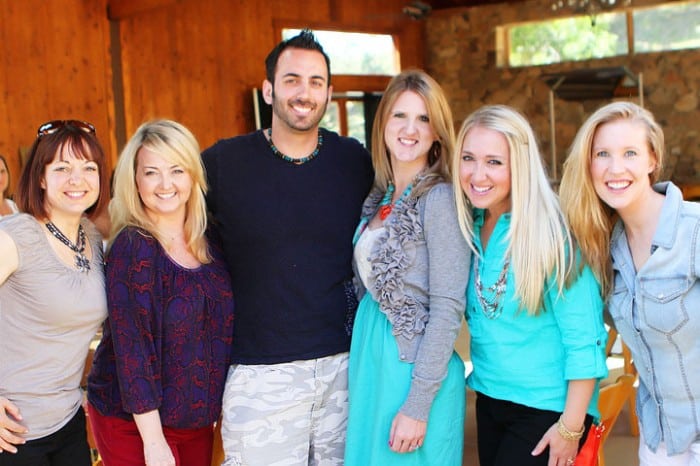 Our last morning together, we had a beautiful breakfast and said goodbye to our friends. Here we have… Left: Dara, Angie, Ethan, Amanda, Me, Lisa.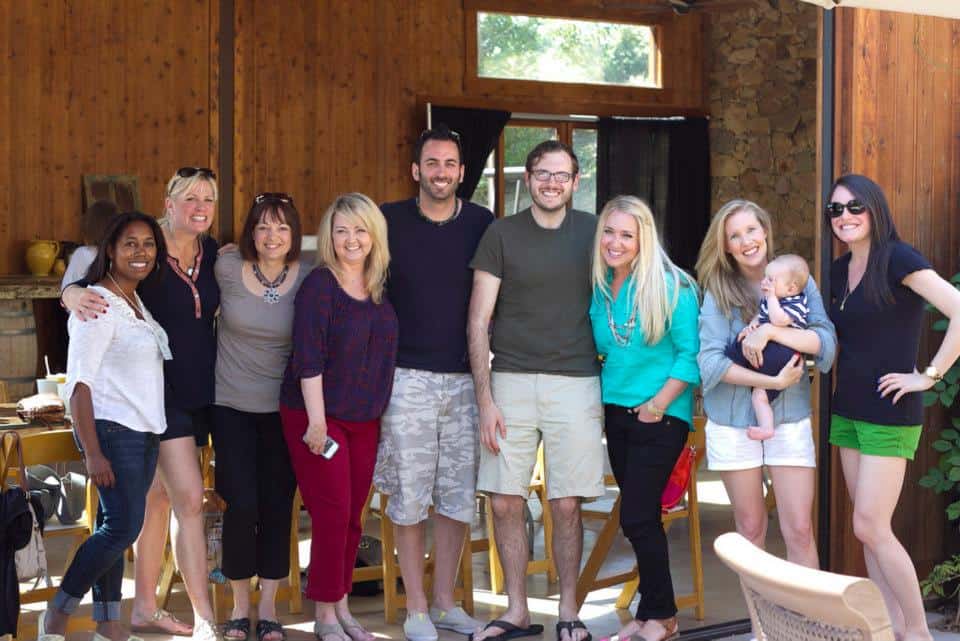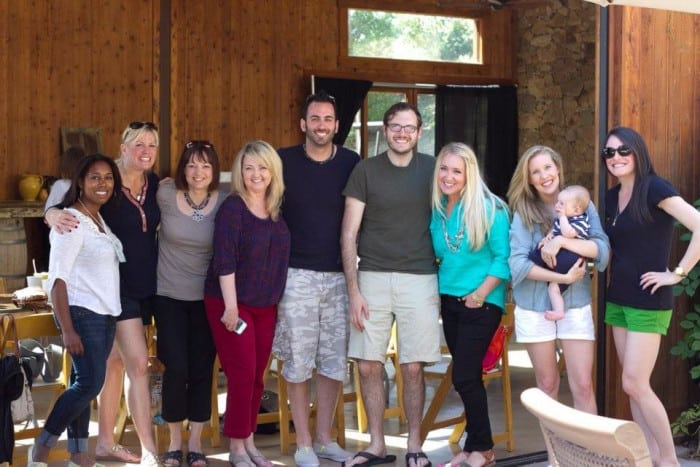 Photo via Brian
One more of more friends! Left: Cathy, Lori, Dara, Angie, Ethan, Brian, Me, Lisa and Rachel
A huge thanks to Maggy, Pam, Erika and the rest of the Big Traveling Potluck team that worked so hard for this perfect weekend of food and friends. Loved every minute of our time together in the California sun!
More Big Traveling Potluck 2013 Re-caps.
Kevin and Amanda
Two Peas and Their Pod
Bakerella
Reluctant Entertainer
Foodie Crush
Bake Your Day
A Thought for Food