Creamistry is one of our favorite ice cream shops! Sharing our review today! It is the most dense and creamiest ice cream around. Dare I say, homemade ice cream quality? Jenny and I are big fans of frozen custard which is creamier than ice cream, however…..Creamistry……is amazing. I'm excited because I didn't know such a creamy experience existed in ice cream. It took Jenny and I two visits to truly appreciate this place…..only because we were too excited the first time.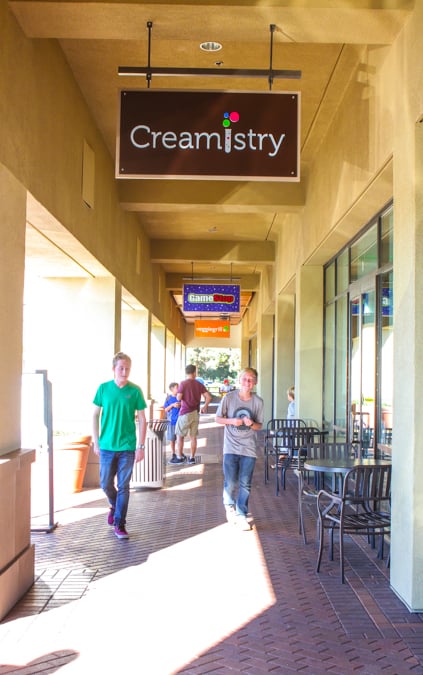 We had family visiting from AZ, so we took the whole crew to an afternoon of ice cream.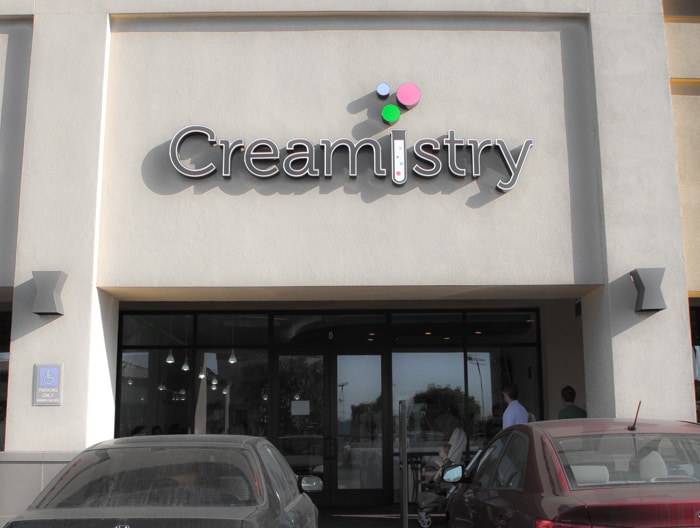 They are located in Irvine, just off Barranca near Chipotle and around the corner from a new restaurant Urban Plates.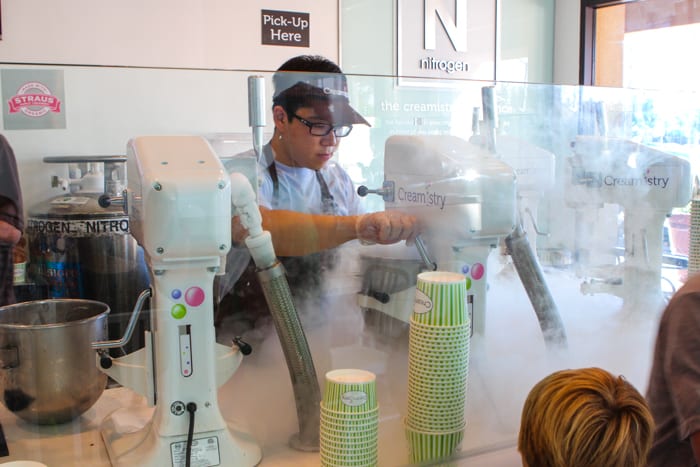 These are the machines that line the store and where they make the ice cream once you order. They use liquid Nitrogen which is the secret in the creaminess, and the homemade ice cream claim is valid because they make it after you order.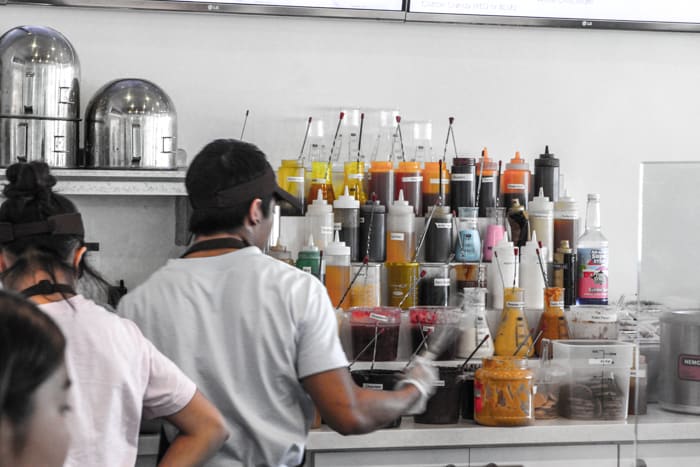 They have more than enough options of toppings and syrups. So many, that I had anxiety trying to match the right topping with the right ice cream base–the latter (organic ice cream) coming form the northern California Straus Family Creamery.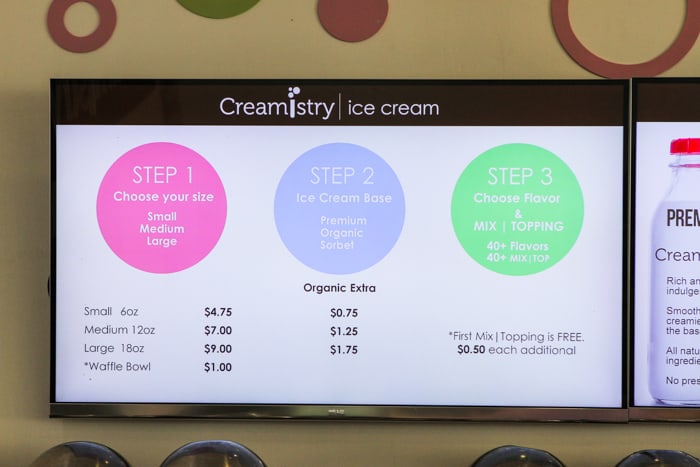 Prices are more expensive than a typical ice cream shop, but never mind that–this is the creamiest ice cream–give me a large please! You can choose from Premium, Organic, and Sorbet ice cream bases. Organic has less fat than Premium.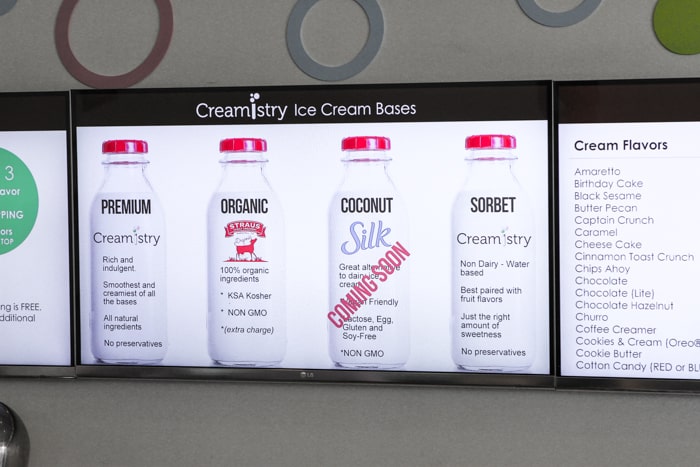 Here are their different ice cream bases. We have only tried Premium, which I quote, is the "smoothest and creamiest of all the bases". Also, soon, they will be offering a coconut base from Silk.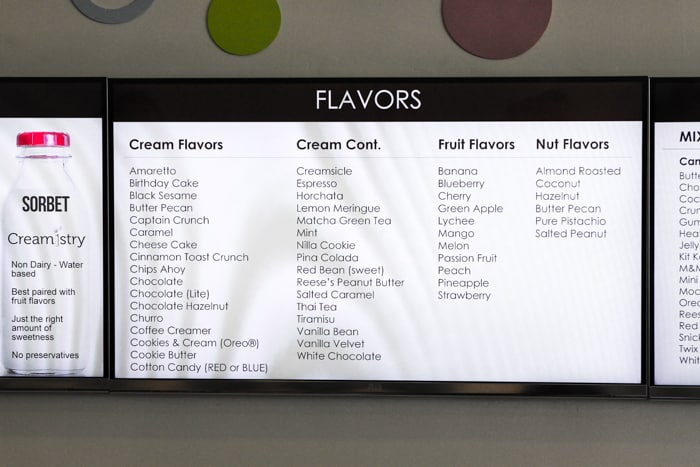 This is the list of all their ice cream base flavors. Our advice is to study this as you're in line. There's nothing worse than being pressured at the cash register to make a decision.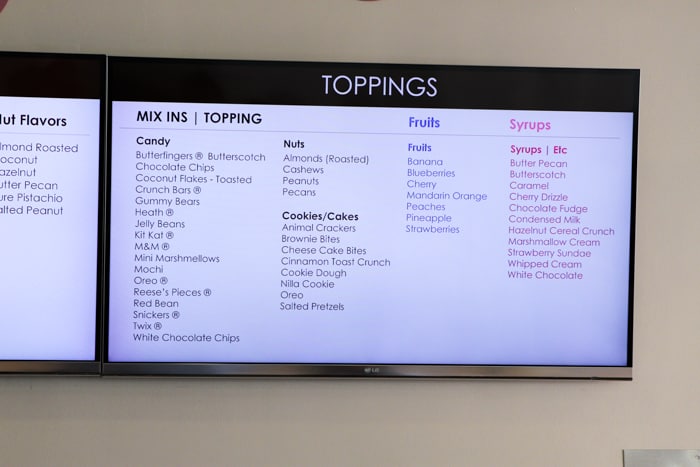 And, lastly their mix-ins, fruits and syrups.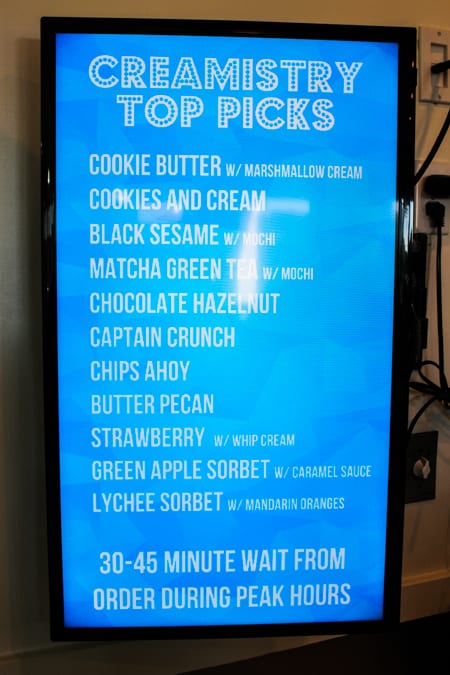 Just to the left of the cash registers are their list of most popular. We've tried 4 of these suggestions, and so far our top pick is the Cookie Butter with Marshmallow Cream.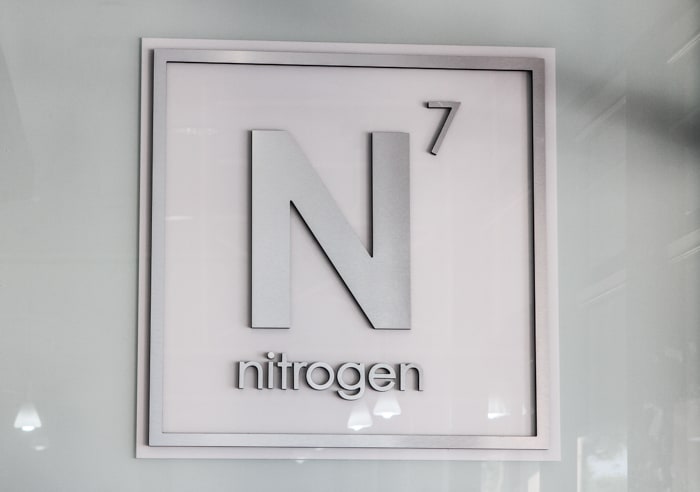 The magic starts and ends here–with Nitrogen. Although this is the main component for Creamistry, their process to make your custom ice cream cup takes time. Plan 1 hour for your trip. At peak times, you'll easily be there an hour. They warn you also as they have a sign that says once you order it could take 30 minutes or so. This was the case during our Friday night visit. Conversely, we visited on a Monday at 4pm and there was no line at all.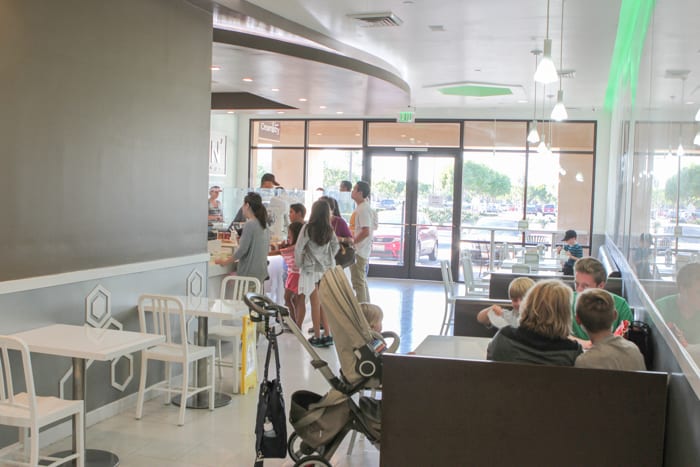 Not much of a line on a Monday at 4pm.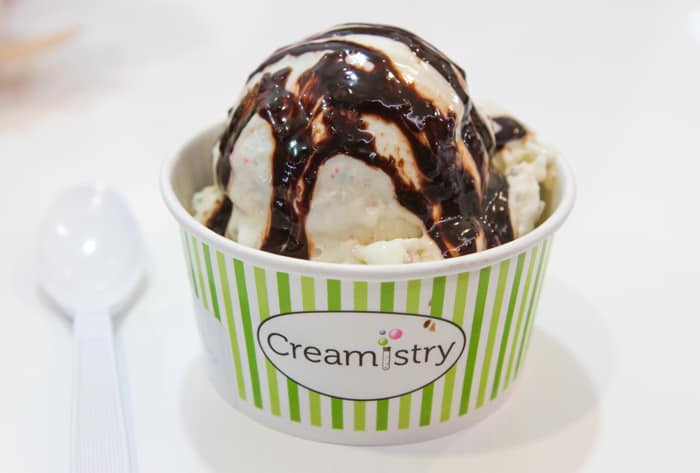 Birthday Cake with Chocolate Fudge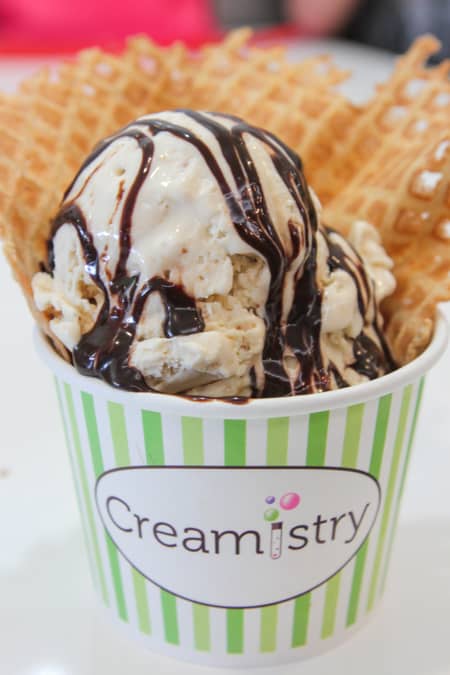 Cookie Butter with Chocolate Fudge
They make their waffle cones on site. You can tell their quality instantly. These guys are thin and great.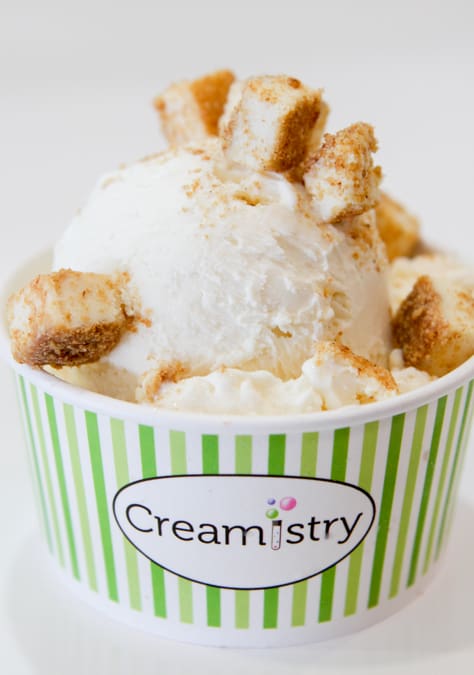 Horchata with Cheese Cake Bites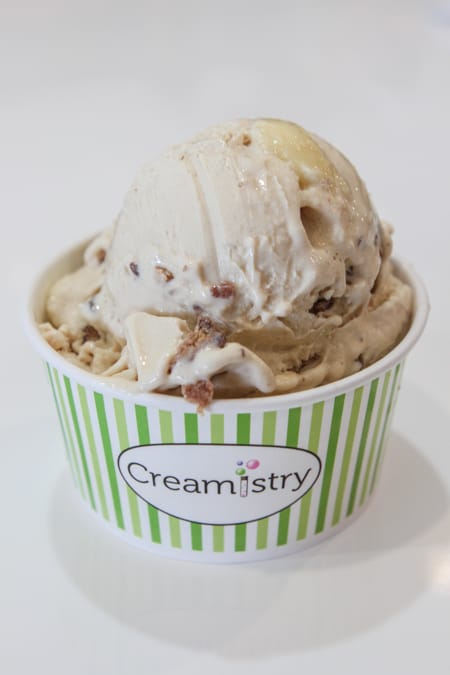 Churro with Kit Kat and Banana (one of our TOP PICKS)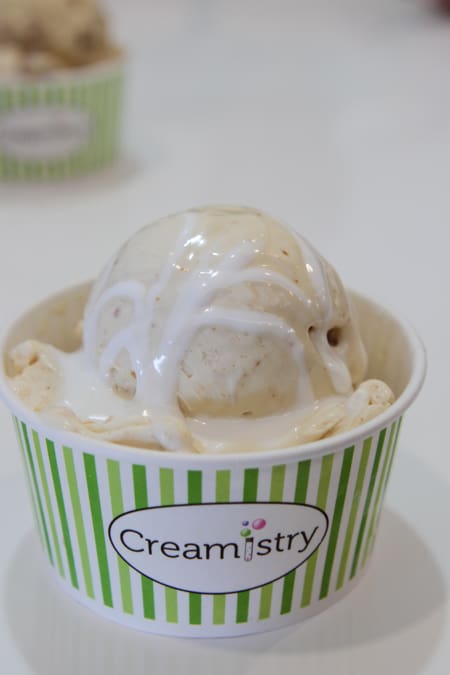 Cookie Butter with Marshmallow Cream (our TOP PICK…thus far)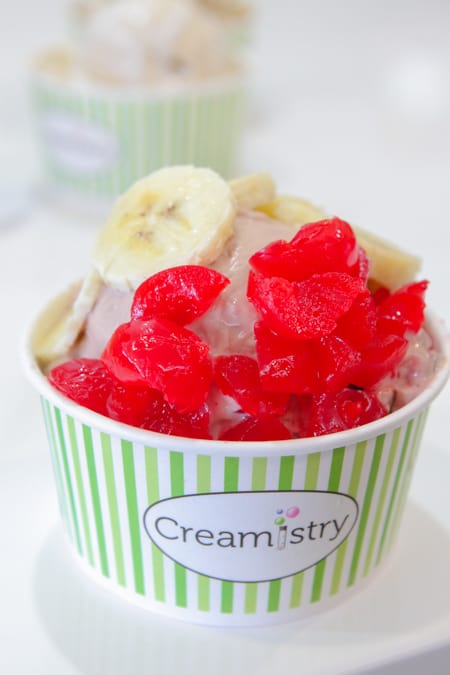 Chocolate Hazelnut with Cherry and Banana (would've been better with toppings mixed-in)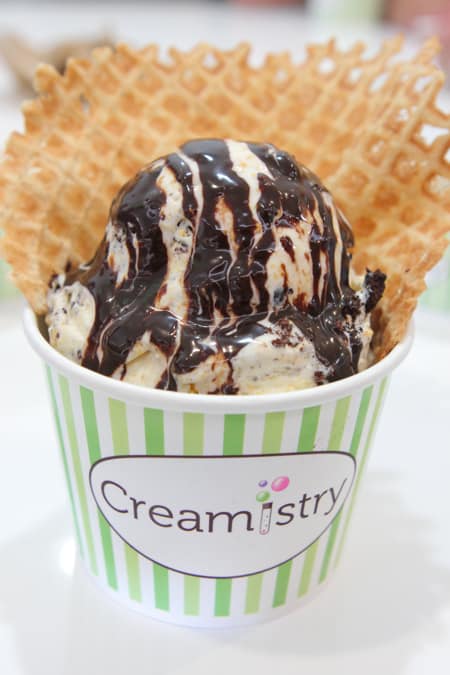 Captain Crunch with Brownie Bites & Chocolate Fudge (hold the fudge next time as it masked the Cap'n)
Conclusion: Best ice cream around….that we've tried. The assembly line of producing your ice cream–yes, made to order–is slow and needs to be improved, but honestly, I don't care when the ice cream is this good.
LOCATION:
Creamistry (their website here)
3972 Barranca Parkway #D
Irvine, CA 92606
(949) 777-6627
HOURS:
11am – 10pm
Sunday, 11am – 9pm
OUR BILL: $42.39 (7 people)