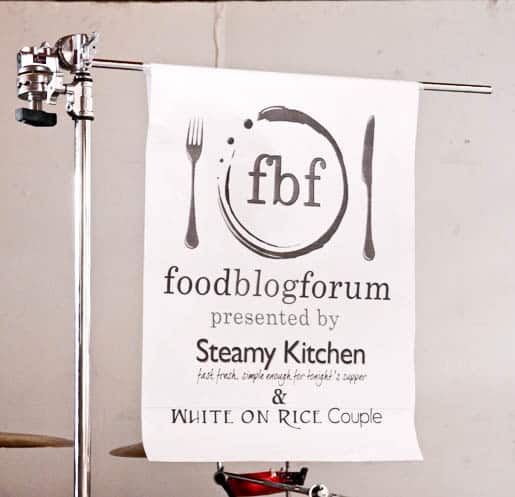 While I was twittering early last week, I got this exciting message from Jaden of Steamy Kitchen that said, Congratulations Picky Palate, you have won a ticket to the Food Blog Forum Seminar in LA! Oh my gosh, I was so excited. The Seminar was held in Downtown LA at Gallery 1018 put on by Jaden from Steamy Kitchen along with Diane and Todd from White on Rice Couple.
I don't even know where to begin, it was a jam packed day full of incredible speakers, information and high energy. I think it's safe to say we all left feeling motivated to work harder at our blogs!
I had to show up a little late, but quickly found my seat in Matt Armendariz of Matt Bites and Adam Pearson's Food Photography and Food Styling Class. These two guys are amazing! Seriously, their work is just beautiful and they really broke it down step by step to us. I was a like a little sponge trying to soak up all of their information!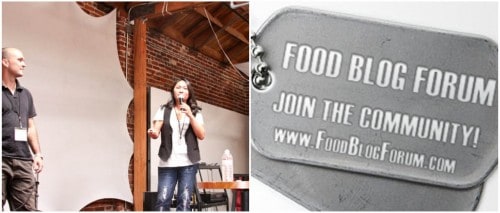 The next class was by Todd Porter and Diane Cu, the White on Rice Couple. They taught Food Photography Gear and Workflow. These two are an amazing couple that have such incredible talent with their photographs. Their information was priceless. I learned about the importance of lighting that I can't wait to play around with! I was thrilled with this class if you couldn't already tell!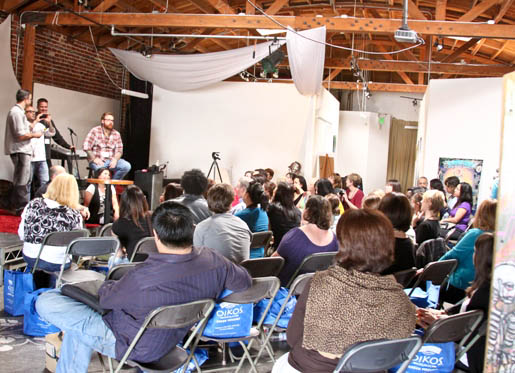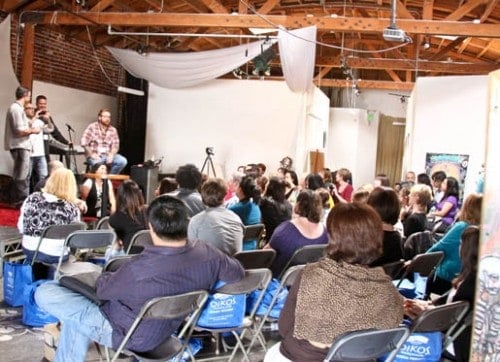 Next up was Building Traffic with SEO and Social Media by Gary Nicholson, founder of Relevant Trafik that specializes in Web Design, SEO and Social Media to better your brand. This was a really interesting class all about the ins and outs of working the "google" system with guest posting services. Really interesting. Definitely took home some good tips.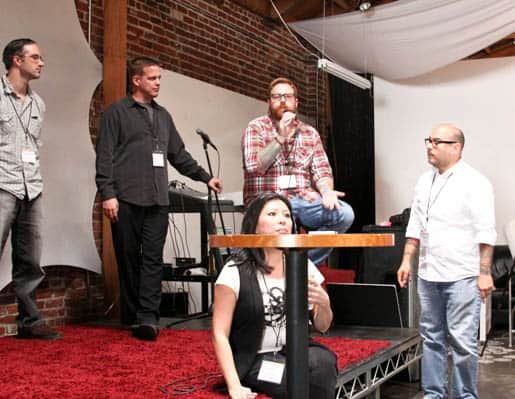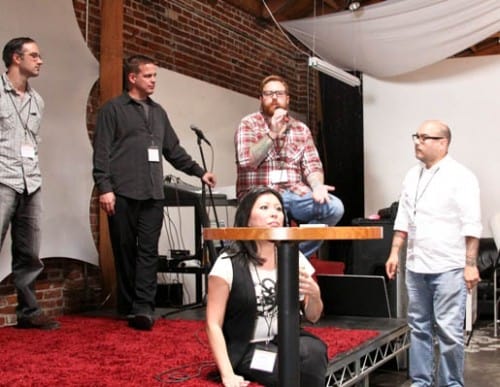 The closing class was done by Jaden of Steamy Kitchen, Marketing and Monetization. Jaden has this way about her that lights up the entire room. She has this amazing energy that motivated every one of us to work our booties off! I am so grateful to have had the opportunity to listen to her speak. What a talent she is!
The last half hour was dedicated to a Q&A session with the entire panel of speakers. They were all so great! It was so much fun catching up with my new LA/OC blogging friends and even meeting new ones. Kinda wish I could just travel around from location to location and go to every Blogging Conference out there! What an awesome community food bloggers are 🙂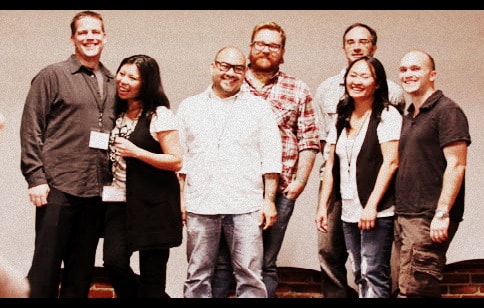 Here are our amazing speakers for the day…
Scott and Jaden Hair, Matt Armendariz, Adam Pearson, Gary Nicholson, Diane Cu and Todd Porter
Thanks for an AWESOME Saturday!
_______________________________________________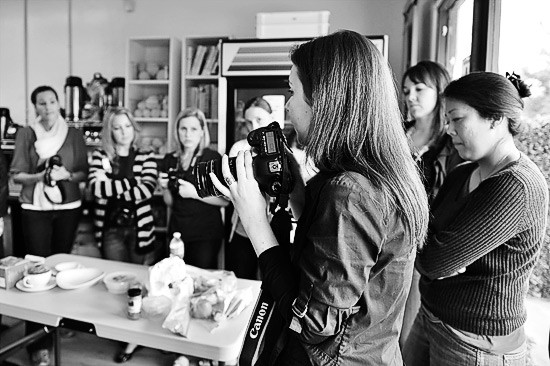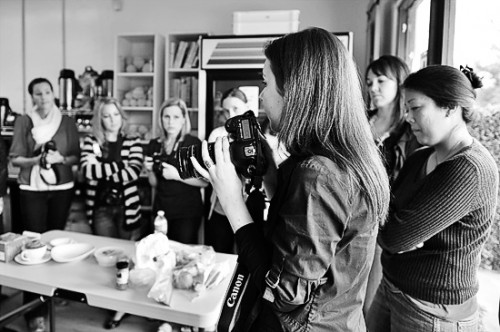 Thank you Donna from Dishy Goodness for lending me your beautiful picture!!
March 6th, 2010 I had the opportunity to attend a photography class held by Helene Dujardin, the incredible blogger and food photographer of MyTartelette.com. The class was held at the Academy of Culinary Education in Woodland Hills, about an hour drive from Newport. This class exceeded my expectations. Helen is so talented, her work is just gorgeous! We all brought our cameras, some sort of baked good to photograph and some styling equipment. Helen worked with each of us to answer any questions we had and to achieve a beautiful photograph. It was a wonderful day!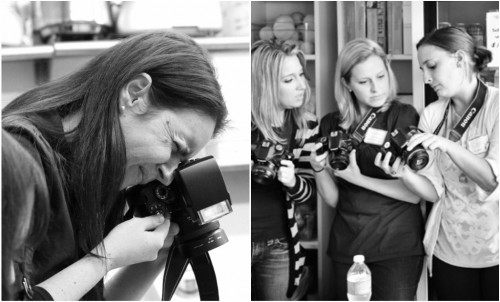 Thank you Donna from Dishy Goodness again for allowing me to use the second photo!!
Helen looking oh so natural with her camera! Me, Rachel from lafujimama and Gaby of whatsgabycooking comparing notes on our canon cameras!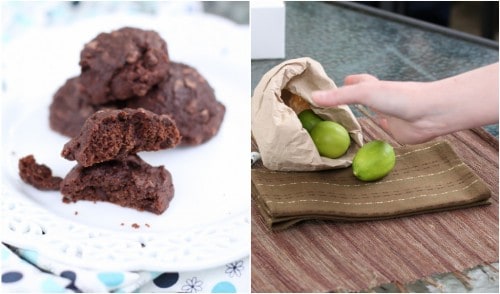 My chocolate cookies styled with the help of Helen and Cathy/Show Food Chef's Limes getting ready for their photo shoot.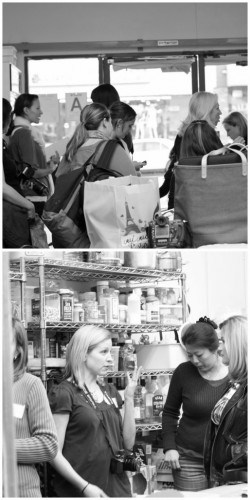 Huge Thanks to Gaby, Jen and Rachel for setting this awesome class up! Loved every minute of it 🙂