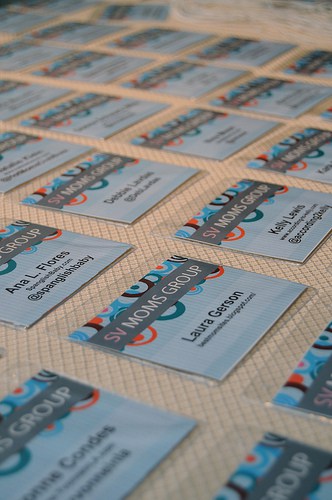 Sunday February 28, 2010 I was invited to a wonderful evening for 50 LA mom bloggers at the Ritz Carlton, Laguna Niguel! The ladies of SV Moms group, an organization that owns and operates regional blogs across the US dedicated to real woman sharing the ups and downs and everyday humor of motherhood put this event together. They did an outstanding job! Talk about spoiled rotten, we had the opportunity to sit through 2 blogging classes to sharpen our skills then we were let lose in a fabulous room of 24 sponsors just waiting to tell and share their new products with us. I went not really knowing anyone and left meeting some new wonderful friends! Take a peek at our evening at the Ritz 🙂
Thanks to Carla from www.babyjidesign.com for taking all of these beautiful pictures!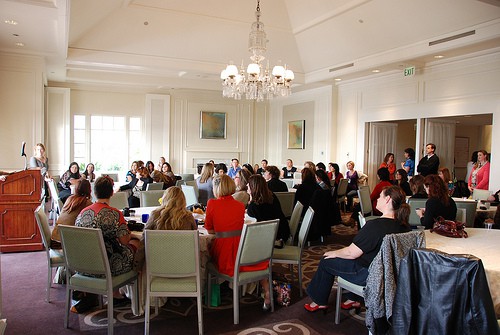 Here we are at at one of the blogging sessions. I am sitting by my new buddies Kelly and Julie our backs are to the camera.
We learned about the world of video blogging from Kimberley Clayton Blaine, The Go To Mom and about strengthening our "brand" so to speak by Ciaran Blumenfeld of Momfluential, really learning to work with different sponsors.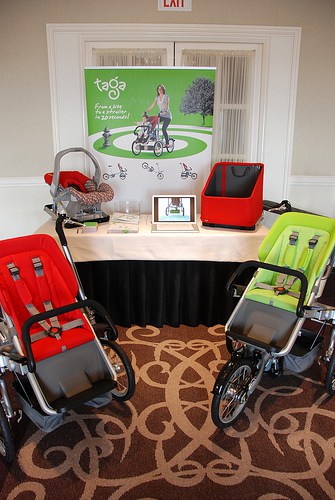 The first sponsor I stopped at was Taga Bike, I totally want this bike/stroller/just about everything else contraption. It is incredible!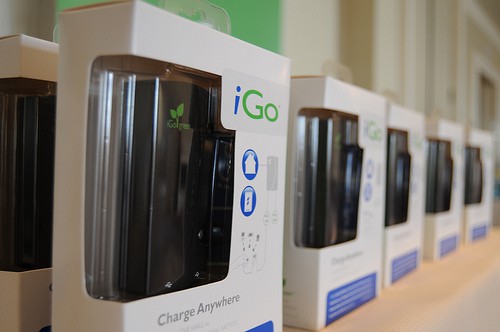 Then there was iGo, the new love of my life! This charger will charge your iphone when your battery is low! So perfect for when I go to Disneyland!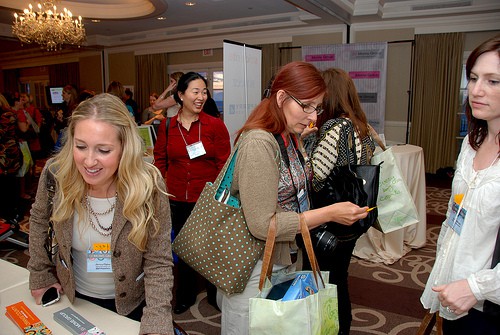 Me, looking around at all the booths!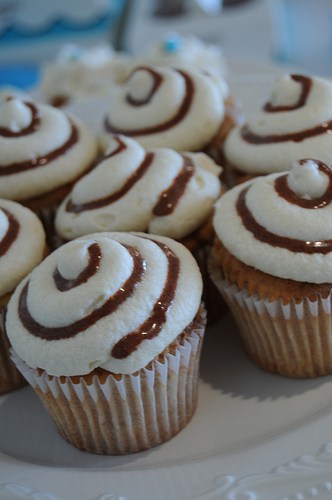 Pure heaven in a cupcake….Cinnabon now has cupcakes. I can't begin to tell you how good these were!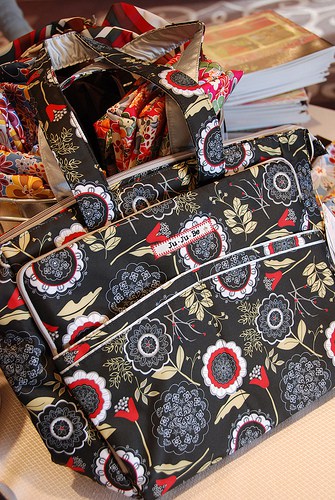 Adorable baby bags from Ju Ju Be!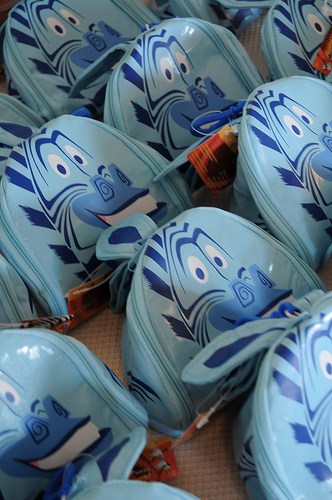 Dole was passing out these cute zebra packs, my boys loved them!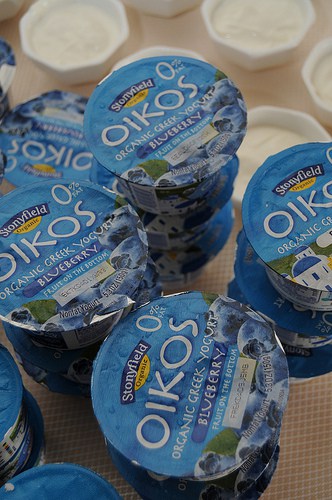 Stonyfield won me over with their new Caramel Yogurt, couldn't get enough of it! The blueberry was great too.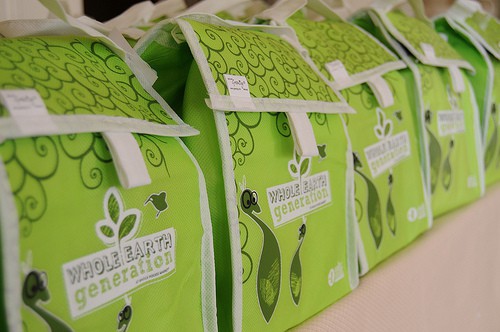 You all know how much I LOVE Whole Foods, they were there passing out these great lunch boxes filled with all kind of lunch time goodies 🙂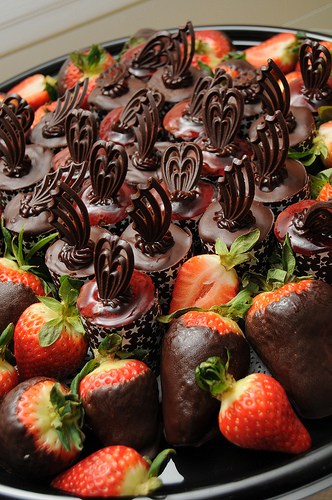 One of the desserts on the dessert table, yum!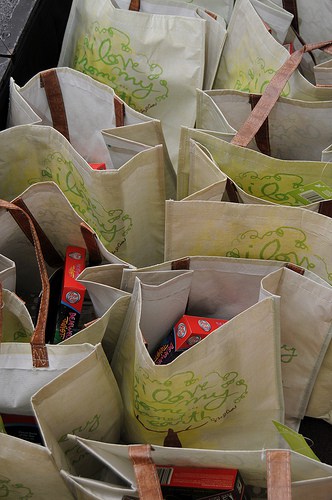 A small peek inside out goodie bags to take home.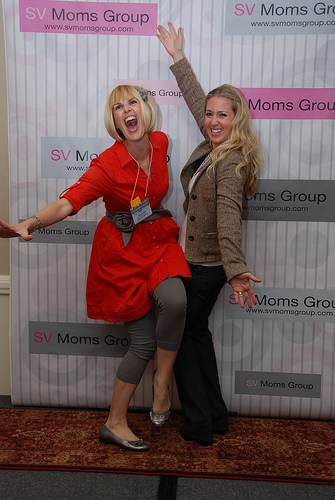 Me and Kelly from Just Spotted and According to Kelly 🙂