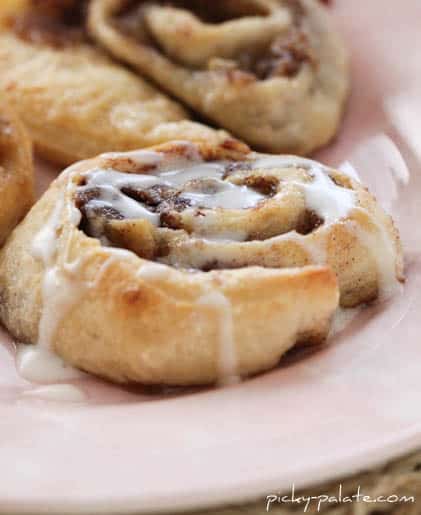 Yipee, it's Thursday!! So glad the weekend is a comin'!
Don't know about you guys, but I am a sucker for cinnamon rolls. This recipe is a no fuss, easy peazy version that you can whip up in no time….. AND it tastes like warm cinnamon banana bread! Go find yourself a roll of Pillsbury French Bread Dough in the refrigerated section on your grocery store. It can be tricky to find, I picked up mine at a Safeway store. This dough makes incredible cinnamon rolls!
Now, don't be intimidated about the whole "roasted banana" thing, all it is, is sliced bananas, butter and brown sugar baked until bubbly. That's it! After they cool, mash them with a fork and you are ready to get started!
Take a look at these bad boys…..I'm drooling all over again!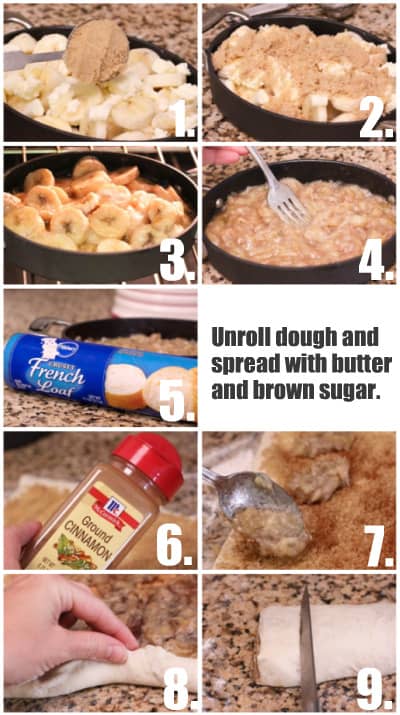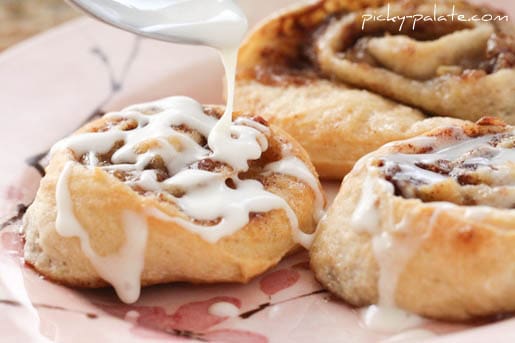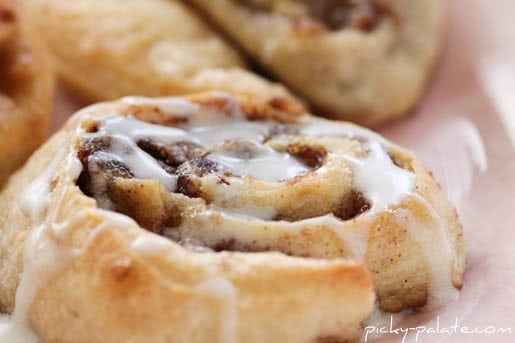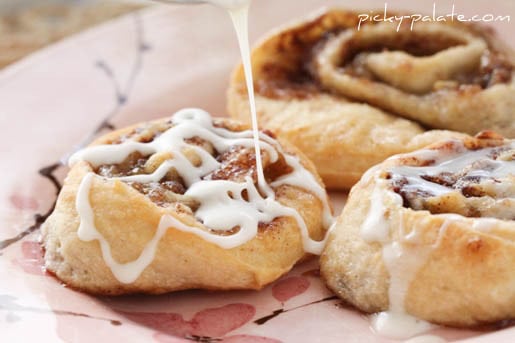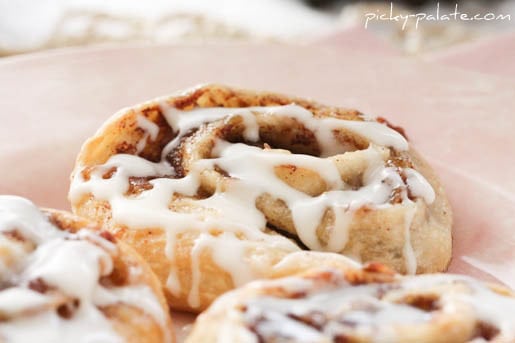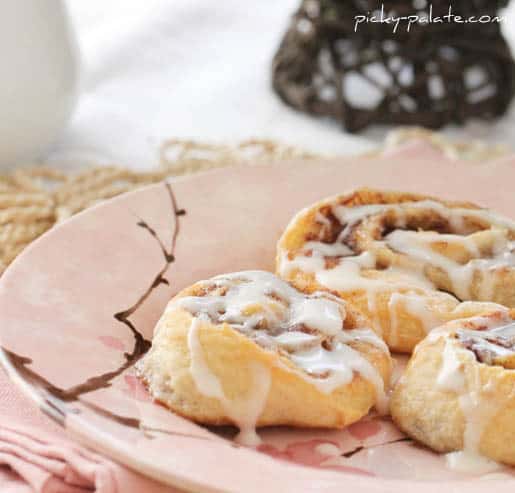 Roasted Banana Cinnamon Rolls
2 ripe bananas cut into 1/4 inch slices
2 Tablespoons butter, cut into small pieces
2 Tablespoons brown sugar
1 roll Pillsbury French Bread Loaf
4 Tablespoons softened butter
1/2 Cup brown sugar
1 1/2 Tablespoons ground cinnamon
1 Cup powdered sugar
3-4 Tablespoons heavy cream
1. Preheat oven to 425 degrees F. Place banana slices and cut up pieces of butter into a small baking dish. Sprinkle with brown sugar and bake for 25 minutes or until golden and bubbly. Remove and let cool for 10 minutes. Next, use a fork to smash roasted bananas until well combined.
2. Reduce heat to 350 degrees F. Unroll Pillsbury French Bread dough into rectangle. Spread with softened butter and sprinkle with brown sugar and cinnamon. Place dollops of roasted banana mixture evenly over top. Starting from long end, roll up into log shape. Using a sharp knife, cut 1 inch slices and place onto a silpat or parchment lined baking sheet. Bake for 25-30 minutes or until just turning golden brown. Remove and let cool for 10 minutes.
3. Whisk powdered sugar and heavy cream until combined; drizzle over top of warm rolls.