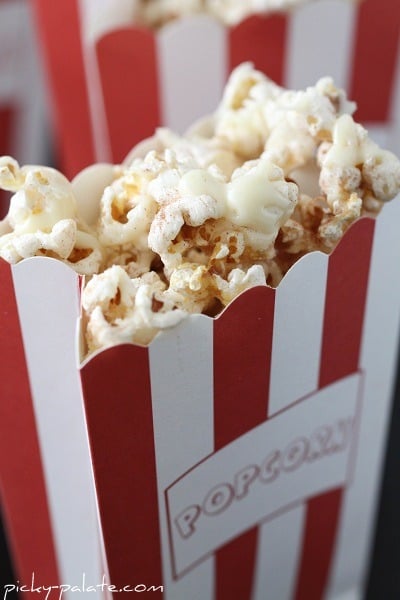 How naughty is this popcorn!? I've had this idea brewing for a while and finally decided to make it, yikes it's dangerous! I love the cinnamon sugar topping on Snickerdoodle Cookies, so I decided to call this popcorn…Snickerdoodle Popcorn. There are no cookies hiding in here, lol!
You'll get bites of buttery cinnamon and sugar with creamy white chocolate pieces. Yum is all I have to say about that. Do yourself a favor and go pop some of this crazy delish popcorn 🙂 Enjoy!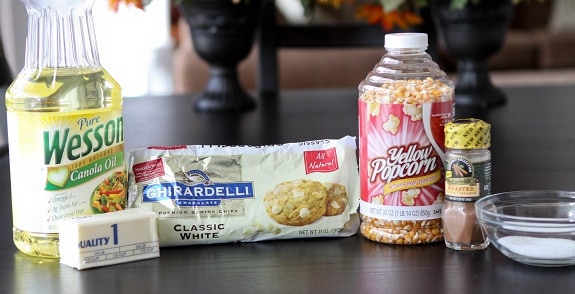 Pretty simple line-up here. Add 2-3 tablespoons of heavy cream here 🙂 Left it out of the photo.

Heat your oil into a large pot then once hot, add one little kernel to test out the heat. Once it pops, you are ready to add the rest of your kernels 🙂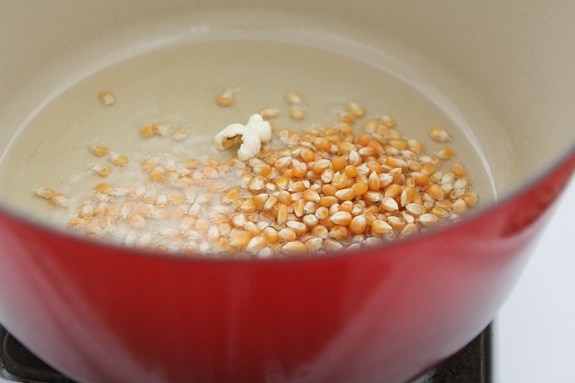 Once you've added your kernels, hurry and put on the lid!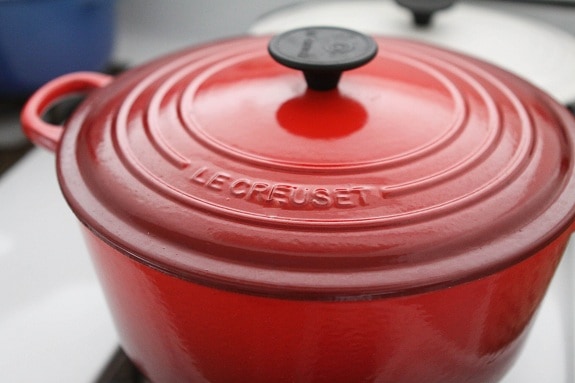 Like so. Do you guys own Le Creuset Dutch ovens? I could not live without my collection. Love the heavy things! You could certainly use a large pot of your choice as a substitution.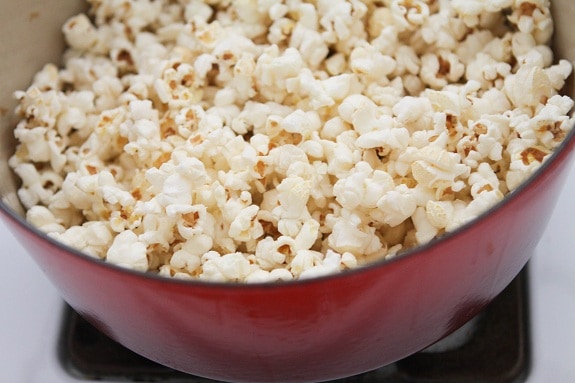 Once you hear the popping slow down, your popcorn is ready! Transfer to a large bowl.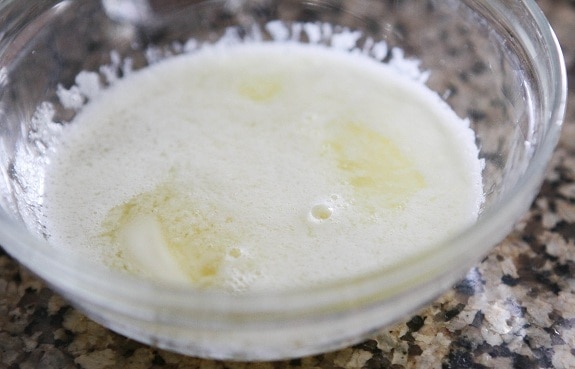 Melt 4 tablespoons of butter….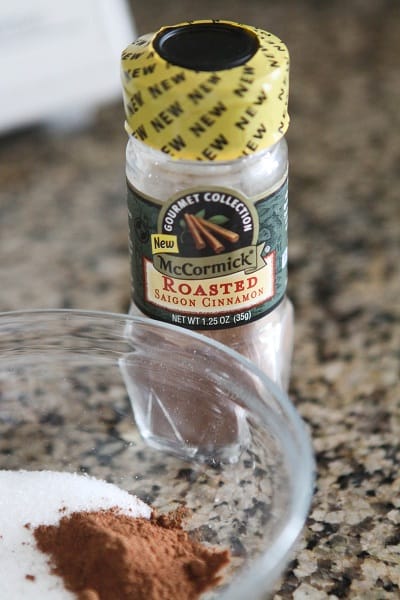 I have loved working with McCormick Gourmet (See my disclosure at bottom of post) the past few months, their spices have been such a pleasure to create recipes with. Their Roasted Saigon Cinnamon has such intense flavor. Check it out, you'll love it!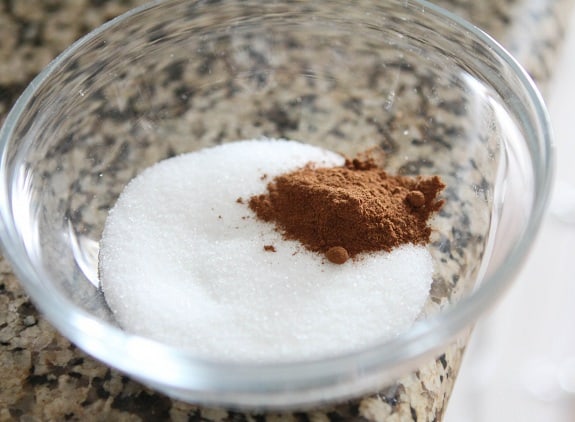 …and combine your sugar and cinnamon.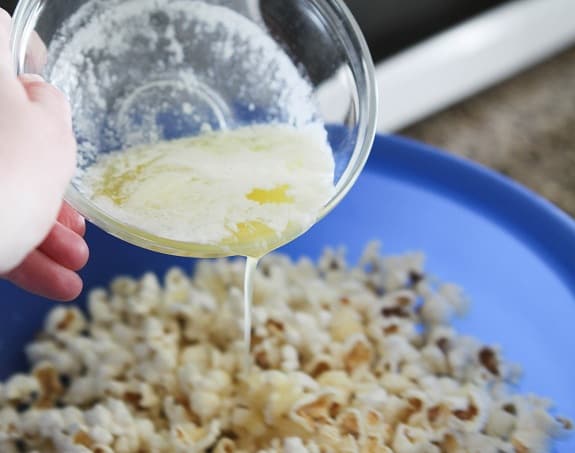 Drizzle the butter baby!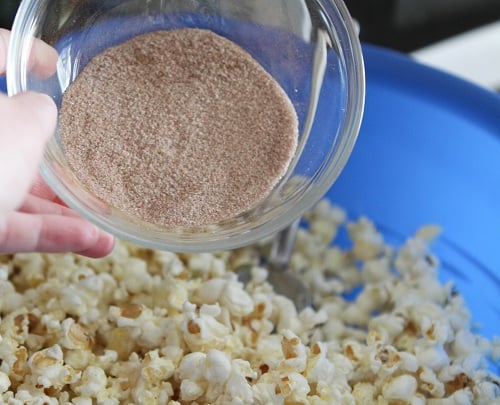 Sprinkle in your cinnamon and sugar.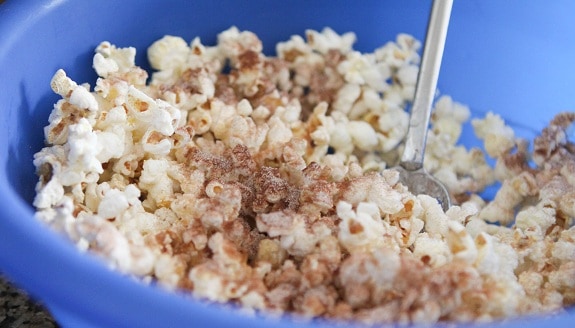 Like so….mmmm!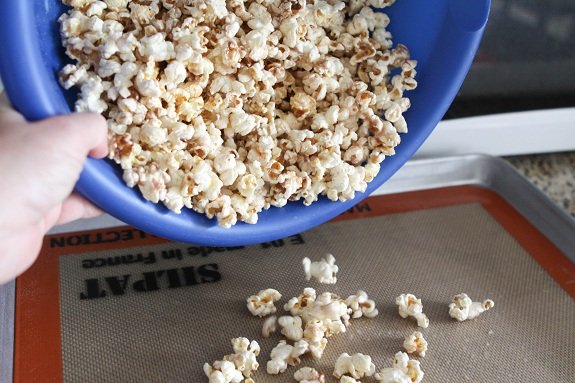 Pour onto a baking sheet.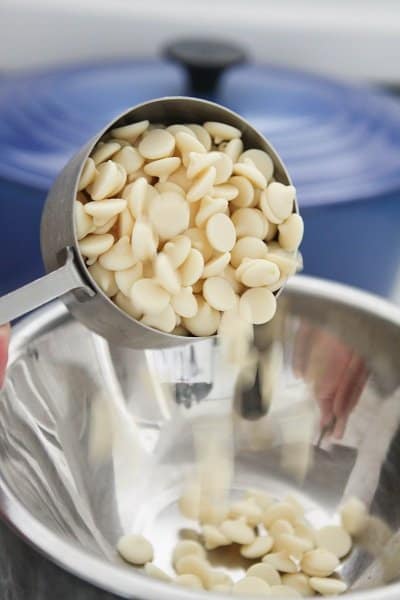 Melt those white chips with a little heavy cream until melted and smooth.
Time to drizzle!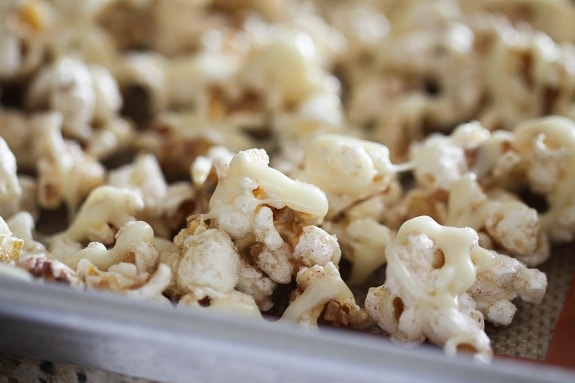 Yes, pick out a few and munch while the chocolate is still fabulously melty.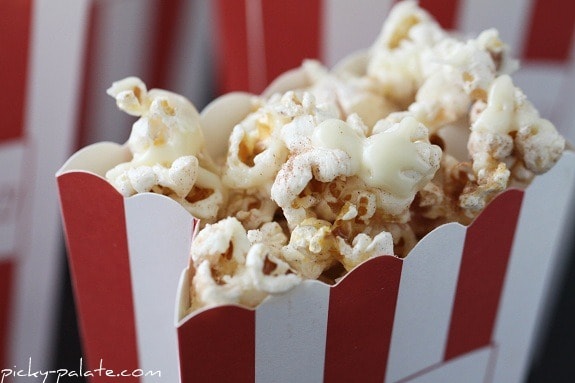 Transfer to some cute little popcorn boxes like mine that I found at Michaels or I have also seen them at Cost Plus World Market. Little celophane bags work great too.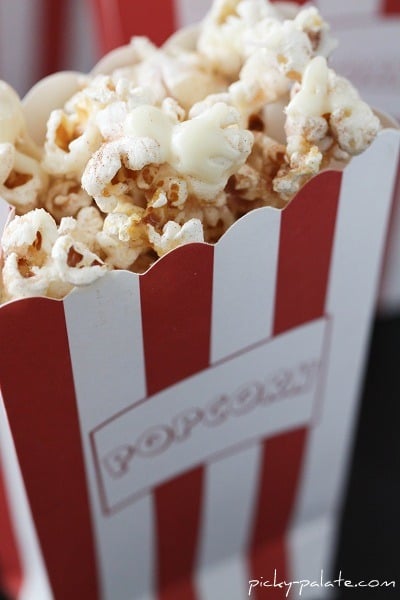 Mmmm, enjoy!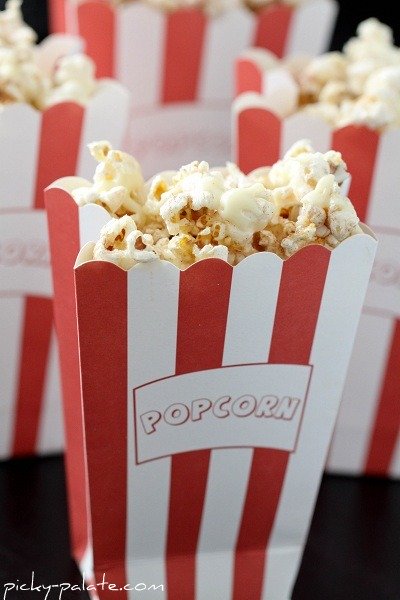 [ziplist]
Snickerdoodle Popcorn with White Chocolate Drizzle
3 Tablespoons canola oil
1/3 cup fresh popcorn kernels
4 tablespoons melted butter
1/4 cup granulated sugar
1 tablespoon McCormick Gourmet Roasted Saigon Cinnamon
3/4 cup white chocolate chips
2-3 tablespoons heavy cream
1. Heat oil in Dutch oven or large pot over medium heat. When hot, add 1 popcorn kernel to test if hot enough, once kernel pops add remaining kernels and close pot with lid. Cook until popping stops about 1- 1 1/2 minutes. Transfer to a large bowl and drizzle with melted butter. Stir to coat all pieces. Place sugar and cinnamon in a small bowl and stir to combine, sprinkle over buttered popcorn, stirring to coat all pieces. Pour onto a parchment or silpat lined baking sheet.
2. Melt chocolate chips and heavy cream in double boiler until melted and smooth. Drizzle over popcorn and let harden, about 20-30 minutes. Transfer to bags or little popcorn boxes.
Makes 4 servings
________________________________
*Disclaimer: I am part of the McCormick Real Gourmet Blogger Program and am being
compensated however the thoughts and recipe are my very own.
Have a great rest of your week and weekend, come back soon!