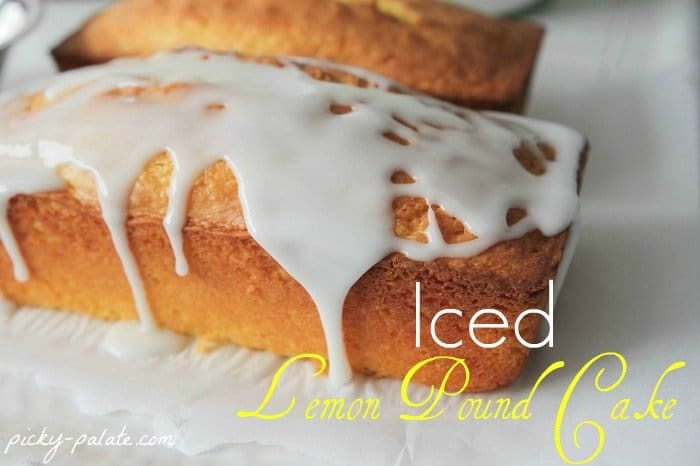 A couple weeks ago I stopped in a Starbucks to get a yogurt parfait and saw the famous Starbucks iced lemon pound cake in the case I just had to have. After one bite, I knew I wanted to re-create my own recipe for it.
Let's just say I did it! Well, I am sure it's not their recipe, but boy does it taste just like it 🙂 My boys went nuts over this cake and my oldest has requested it for his birthday cake, lol!
It's that good people and shhhh, don't tell but I start the recipe from a cake mix. Trust me, no one will ever know. Happy baking!!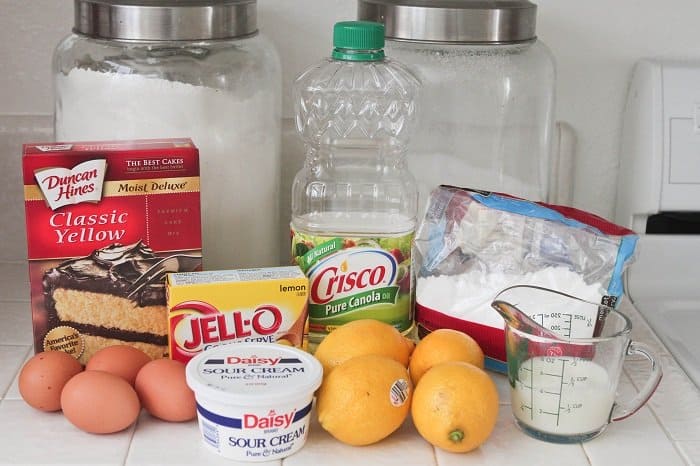 Here's your simple line up of ingredients.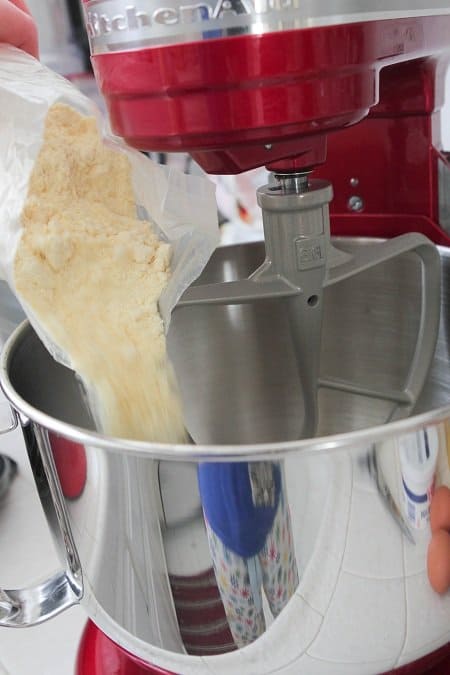 In no particular order, add all of your cake ingredients to the mixer.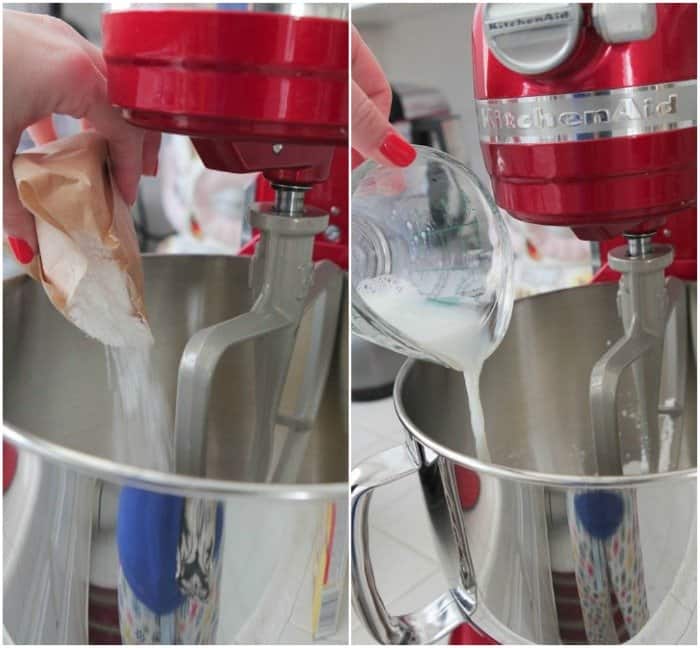 Add your lemon pudding and milk.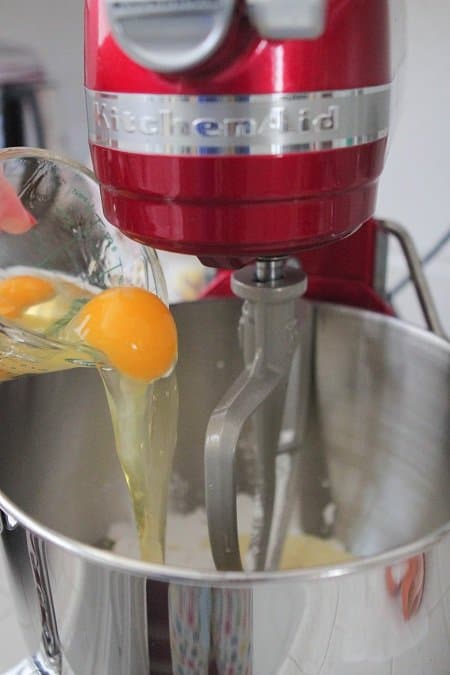 4 beautiful large eggs.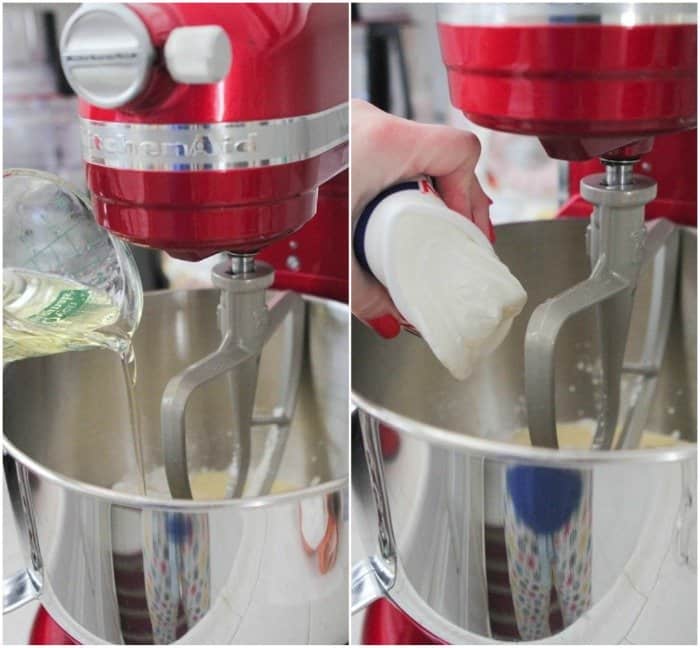 Your oil and sour cream.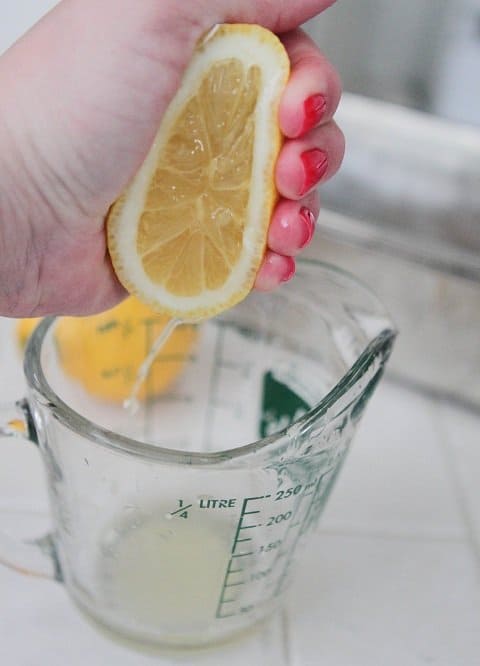 Freshly squeezed lemon juice 🙂 Mmmm!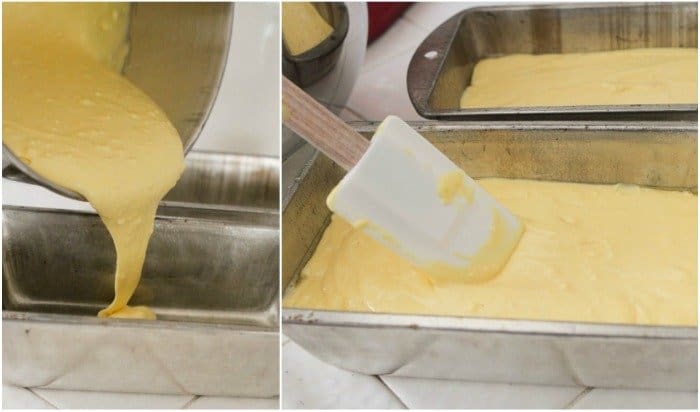 Once mixed nicely, divide the batter between your loaf pans (9×5).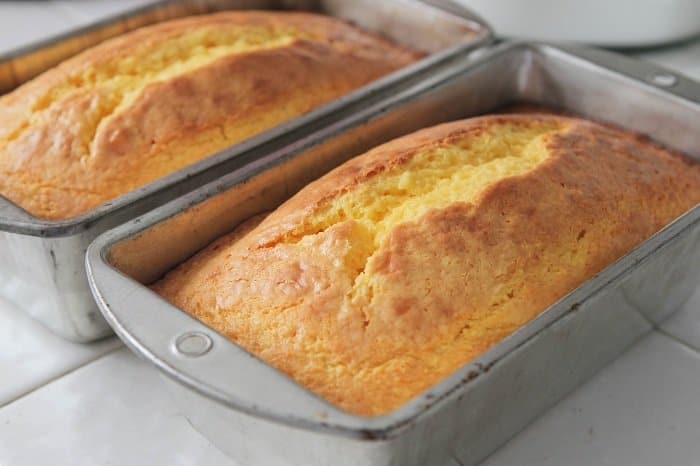 How gorgeous is this?! Wait until you taste it.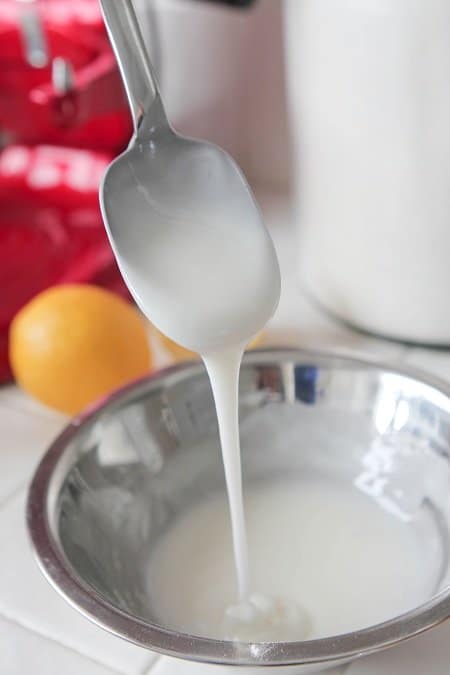 While the cakes are cooling, prepare the tangy icing.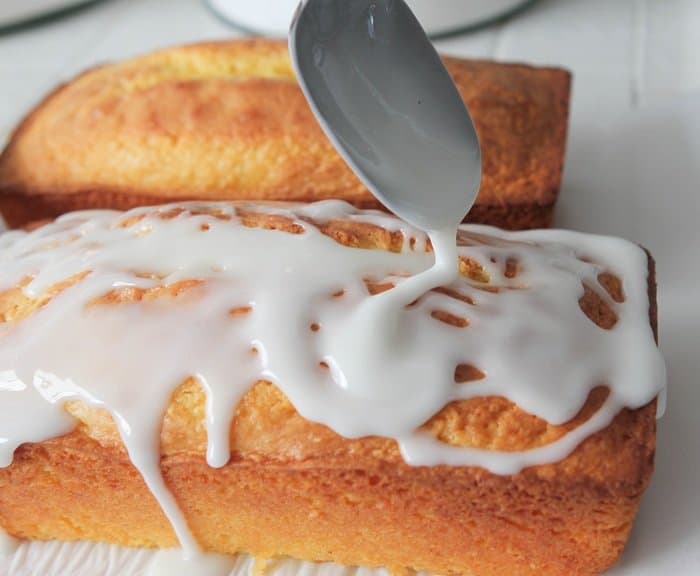 Drizzle, drizzle and drizzle!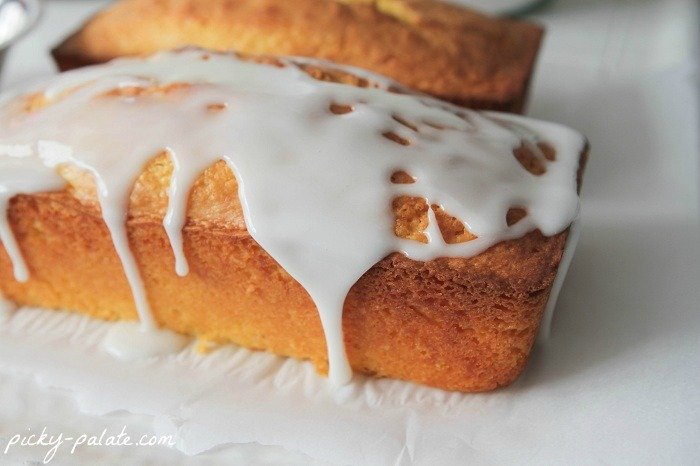 I am speechless. Lol!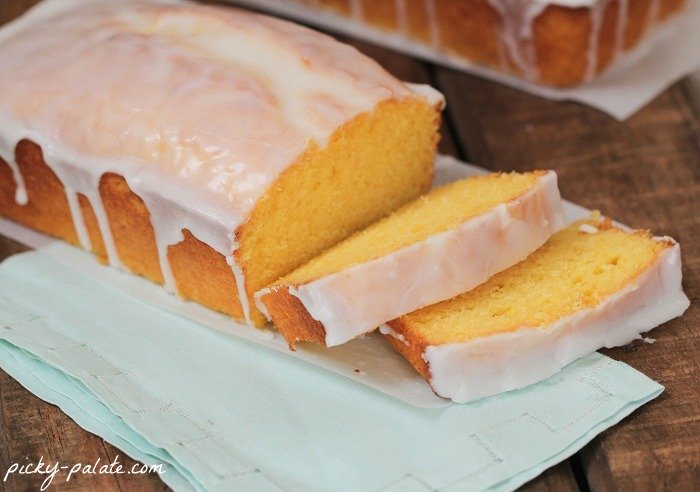 [ziplist]
Starbuck's Iced Lemon Pound Cake Copycat Recipe
1 box yellow cake mix
4.3 ounce cook and serve Lemon OR 3.4 ounce instant Lemon pudding mix
1/2 cup vegetable oil
4 large eggs
1/2 cup milk
8 ounces sour cream
6 tablespoons freshly squeezed lemon juice
Icing:
2 1/2 cups powdered sugar
3-4 tablespoons freshly squeezed lemon juice
1. Preheat oven to 350 degrees F. and spray 2 loaf pans (9×5) generously with cooking spray.
2. Place all cake ingredients in no particular order into stand or electric mixer, beating until well combined, about 1 1/2 minutes. Divide cake batter between two prepared 9×5 loaf pans spreading evenly. Bake for 45-55 minutes, until golden brown and cooked through. Remove and let cool for 15 minutes before removing loaves from pans.
3. To prepare icing, place powdered sugar into a large bowl. Drizzle in lemon juice stirring until smooth and thick. Should be a good drizzling consistency. Drizzle icing over cakes after they are completely cooled, and let set for 20 minutes for a firm icing. Otherwise slice while still wet if desired.
Makes about 24 slices
Note: You can make this same recipe into cupcakes, small loaves and even a layered cake. Adjust baking time accordingly.
_____________________
Have a great day! Come back soon 🙂
This post contains affiliate links