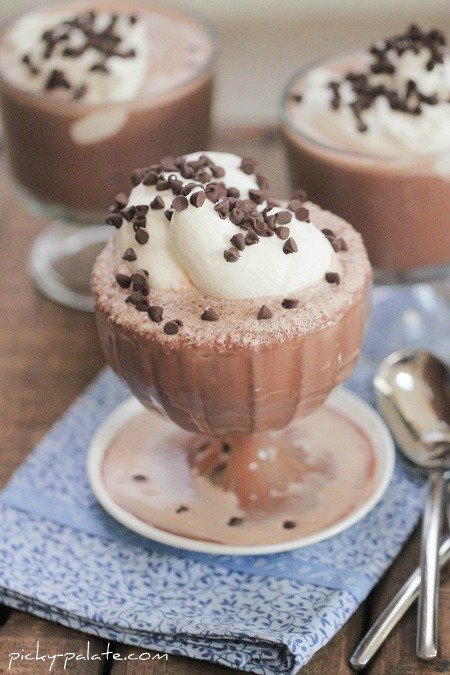 A few weeks ago I was in NYC for literally less than 24 hours and one of the only things I was able to squeeze in other than what I was there for was a visit to Serendipity for one of my favorite treats…..the Frozen Hot Chocolate. It is massive, chocolaty and perfectly ice-y.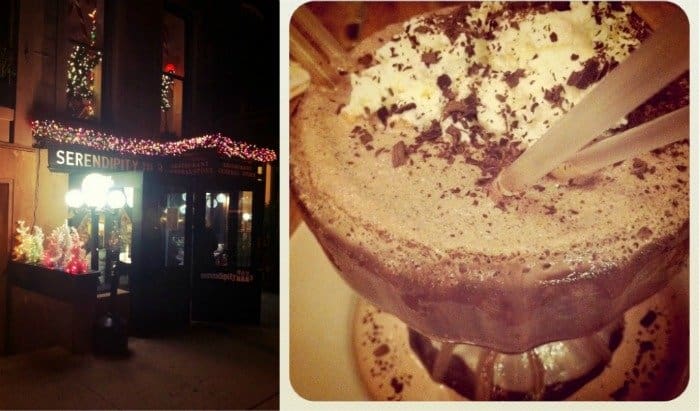 When I got back home I told the boys all about the treat I had and said I would re-create our own version! So…..I got to work 🙂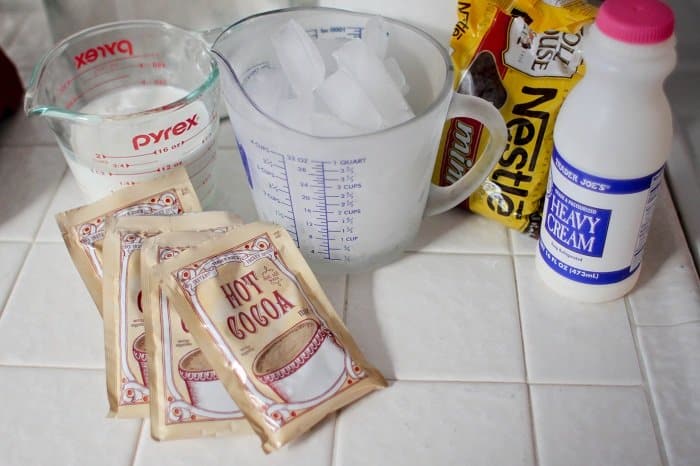 Here is your line up. Please add one more hot chocolate to the picture. I ended up using 5 packets. Use your favorite brand of hot chocolate mix. I used the Trader Joe's brand of cocoa. This literally takes 5 minutes to make, not kidding.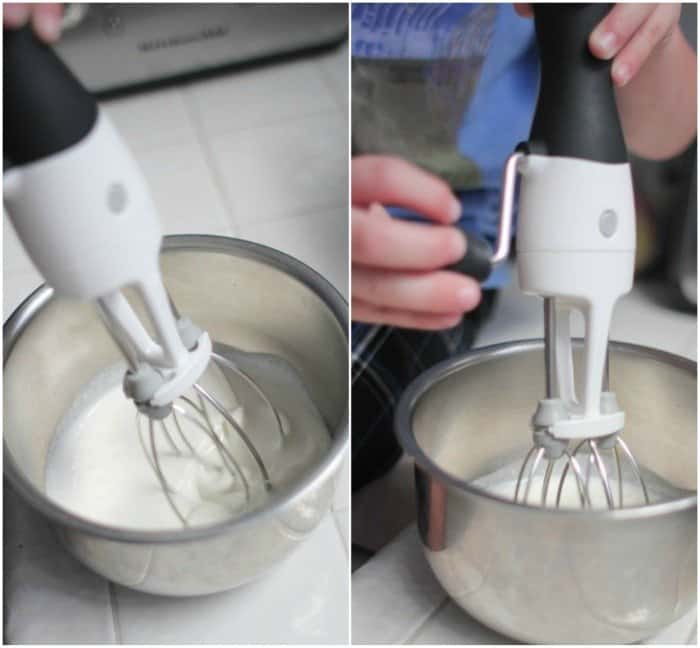 I had my little guy hop on the counter and help whip the cream and sugar. Whip it until perfectly creamy.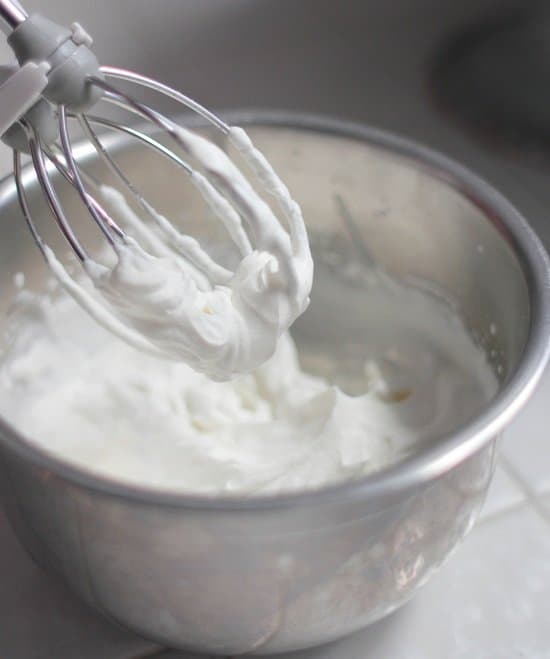 Like so 🙂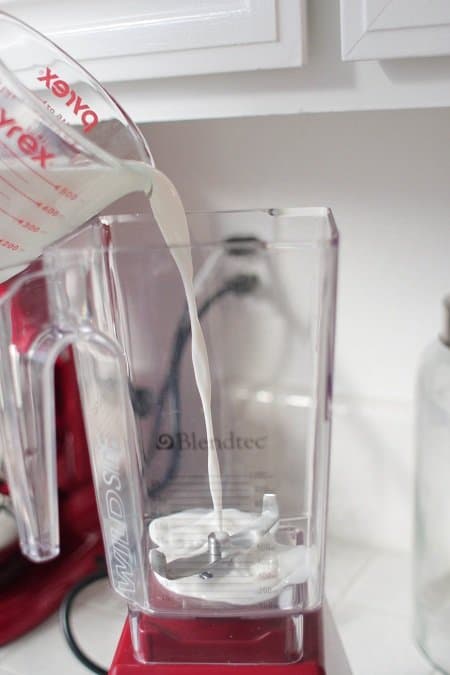 Let's start with the milk. Pour it right into the blender. PS…..LOVE my Blendtec!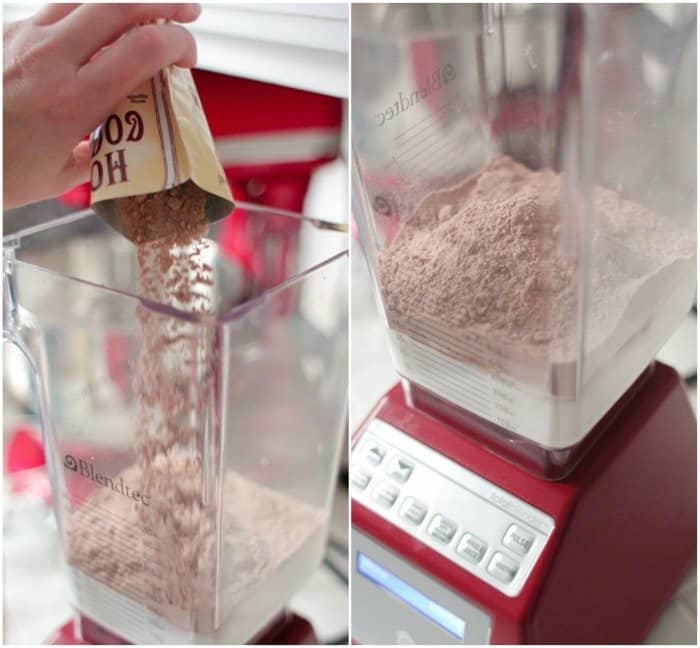 Cocoa time!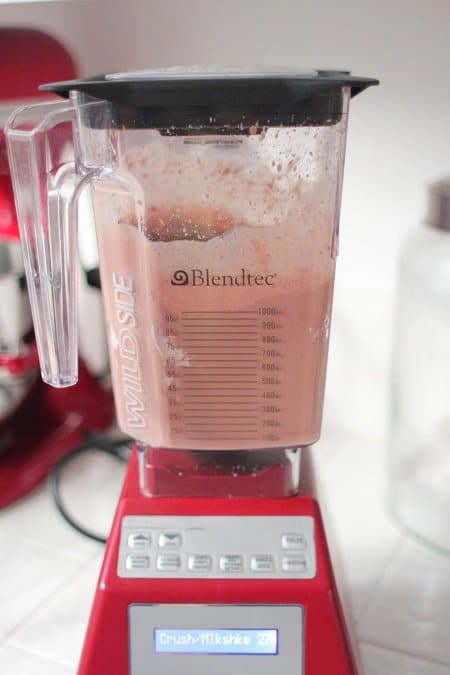 Give it a good blend!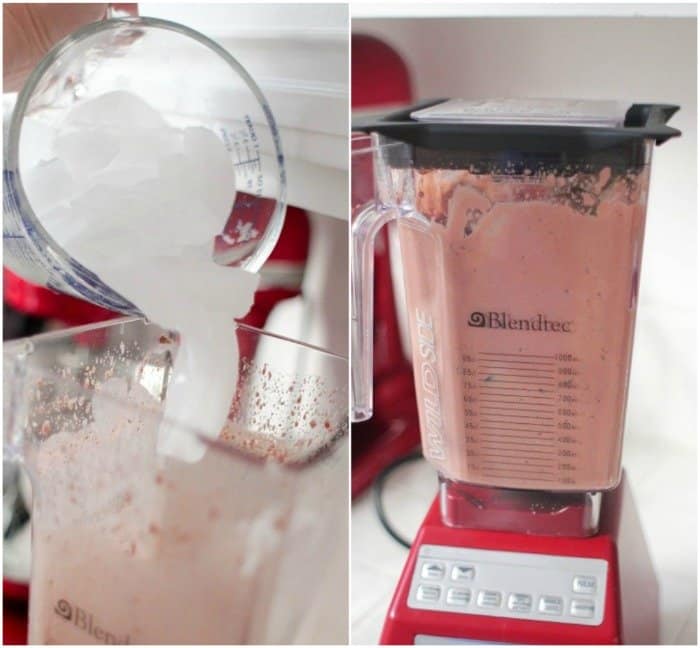 Add the ice and crush it up!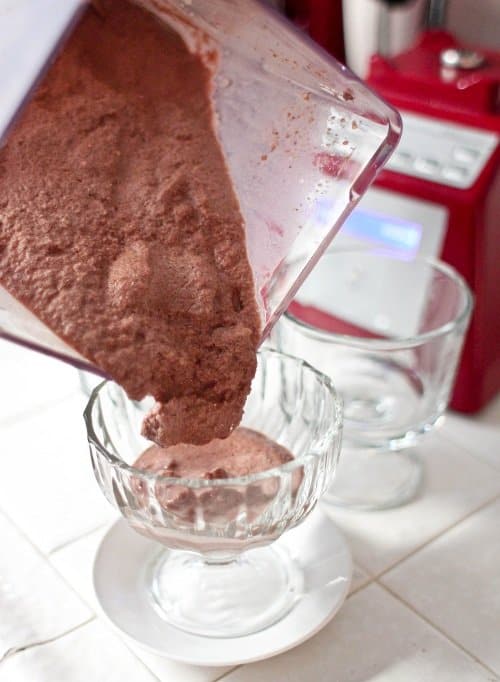 I found the perfect consistency and was in love 🙂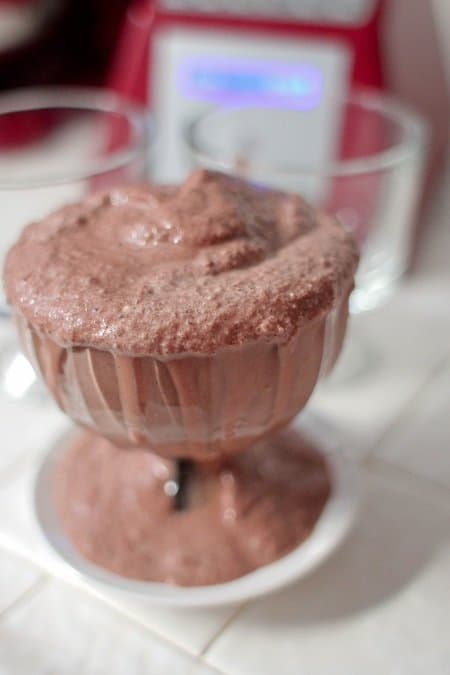 See those little ice crystals?! Those are the best part.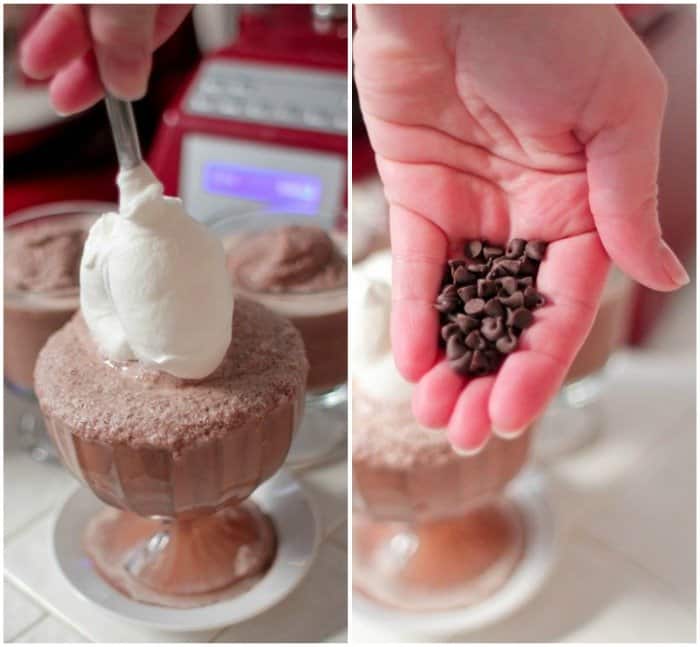 Time for the sweet cream and chocolate!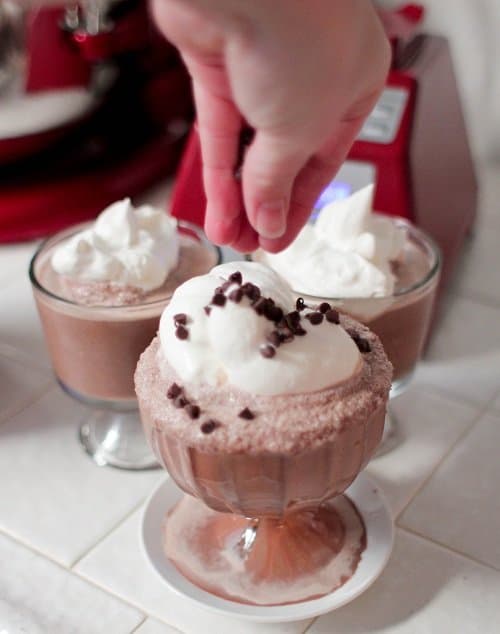 I used mini chocolate chips, but you can used shaved chocolate that looks more authentic to the original 🙂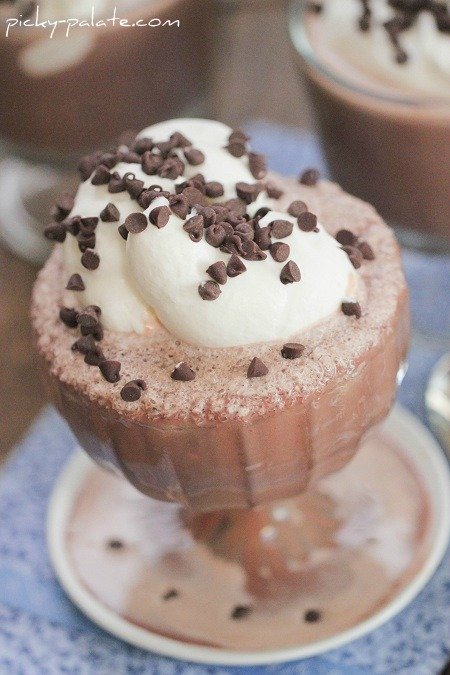 Ahhhh, wait until you try this! Love!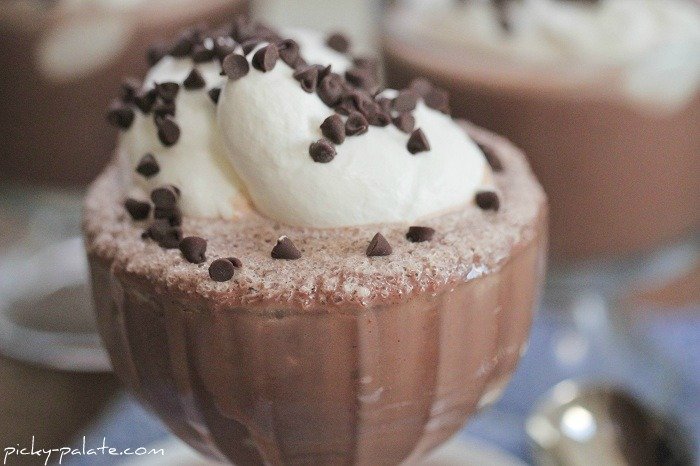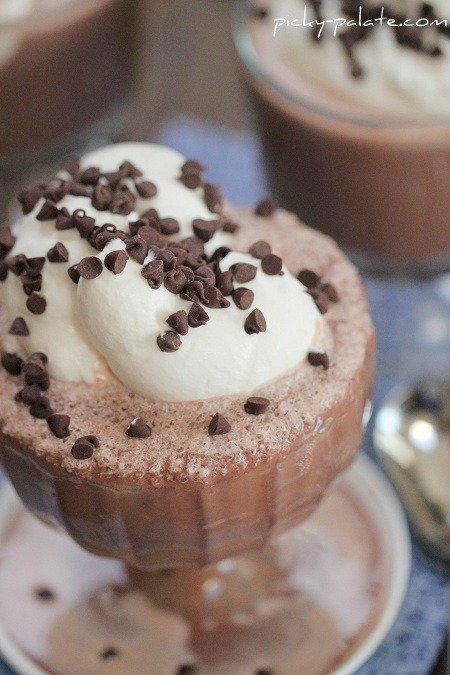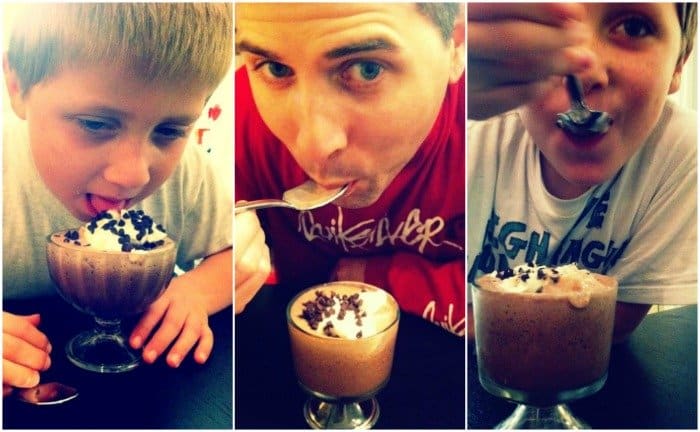 A few boys I know enjoyed the treat 🙂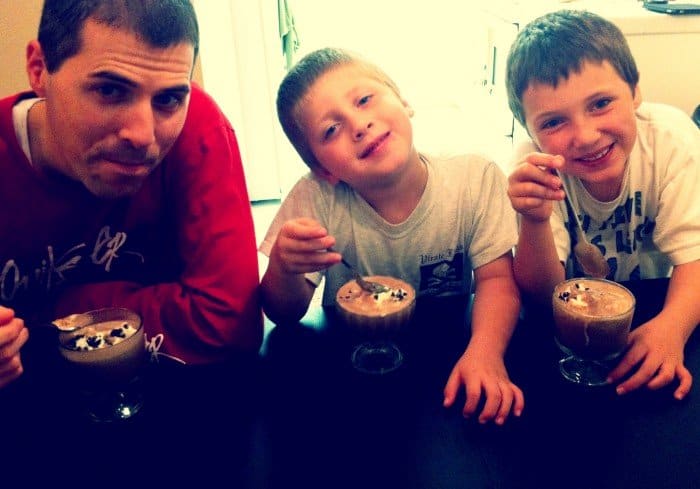 It was so fun bringing a little bit of NYC to my stinkers 🙂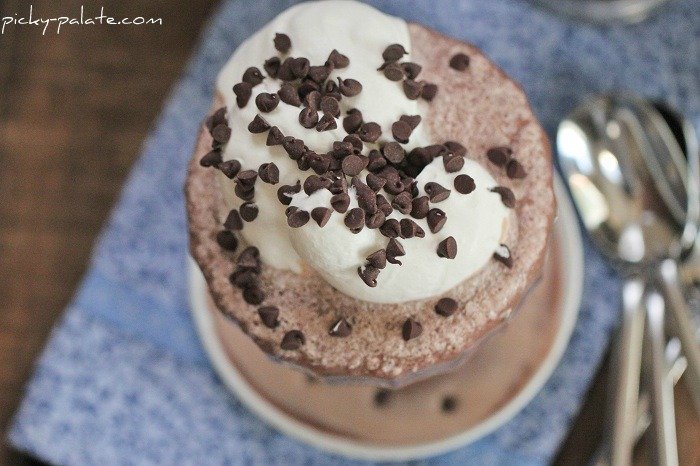 [ziplist]
Frozen Hot Chocolate, Serendipity Style
2 cups whole milk
Five 1.25 ounce packets of Hot Chocolate mix
4 cups ice
1 cup heavy cream
2 tablespoons granulated sugar
1/4 cup mini chocolate chips or grated chocolate
1. Place milk into blender. Add hot chocolate packets and blend until combined. Add ice and blend until ice is blended into tiny chunks. Pour evenly into 4 glasses on top of plates to catch any dripping frozen hot chocolate.
2. Whip cream and sugar until whipped cream. Top each glass with whipped cream and sprinkle with mini chocolate chips.
Makes 4 servings