Visiting Disney California Adventure during Lunar New Year is such a treat! Talking about what to expect during Lunar New Year this year!
Lunar New Year, Disney California Adventure Park
The Lunar New Year Celebration runs January 17-February 9th 2020. It's a a joyous tribute to Chinese, Vietnamese and Korean cultures. There are so many family fun activities to do and delicious foods to eat. Let's talk about what not to miss!
Be sure to check out my blog post, The Best Things To Eat At Disney California Adventure All Year Round too! Follow Disney Hungry on Instagram for Disney travel tips and best eats at the Parks!

Check out the following Marketplaces during your visit.
Longevity Noodle Co.
Ring in a brand-new year with mouthwatering noodle dishes, a delectable dessert and refreshing drink.
Here's a peek at what's featured on the 2020 menu: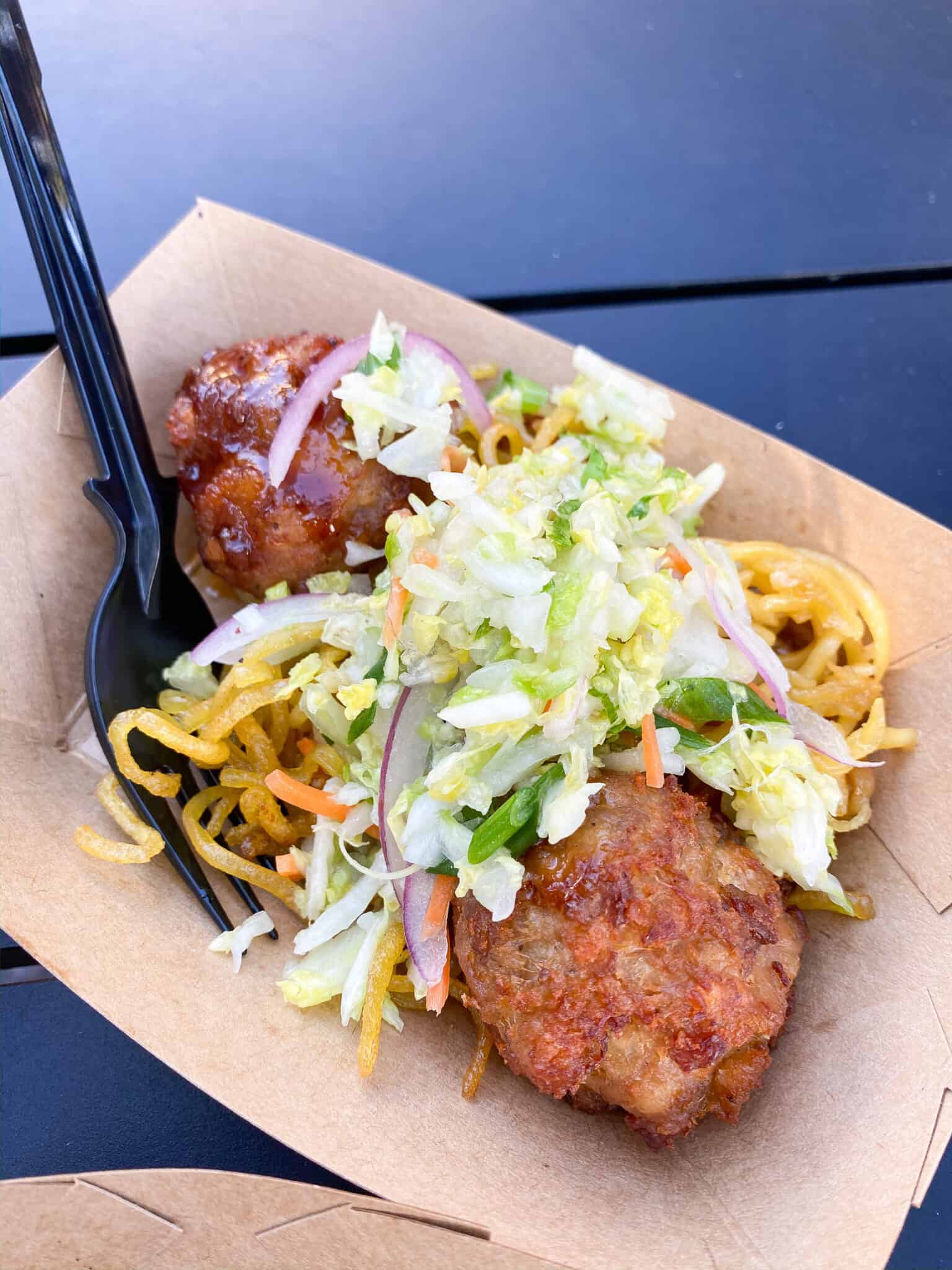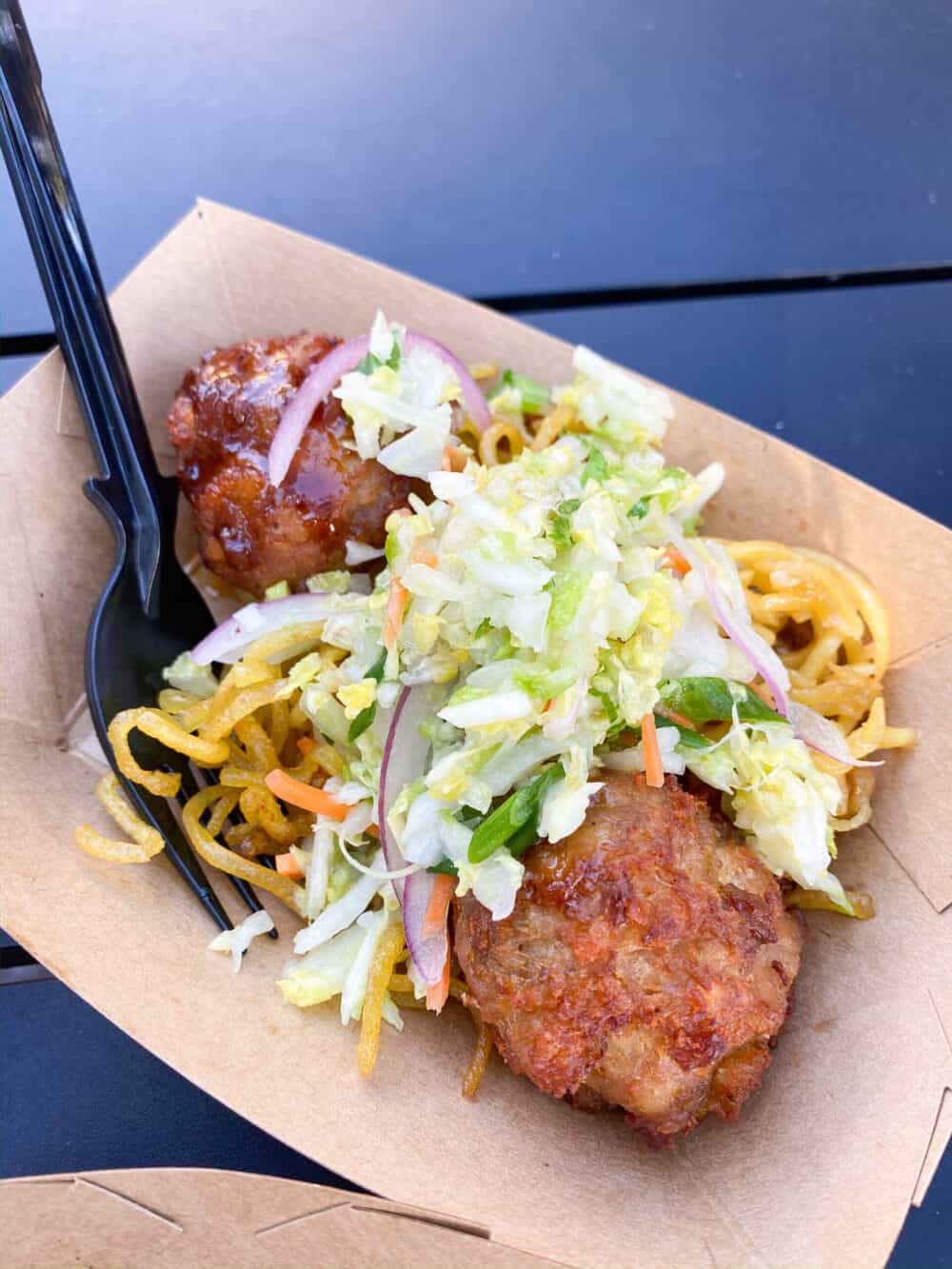 Chicken Meatballs and Lo Mein Noodles, Cabbage Salad with Apple-Ginger Sauce. Got to try this dish and enjoyed the chicken meatballs!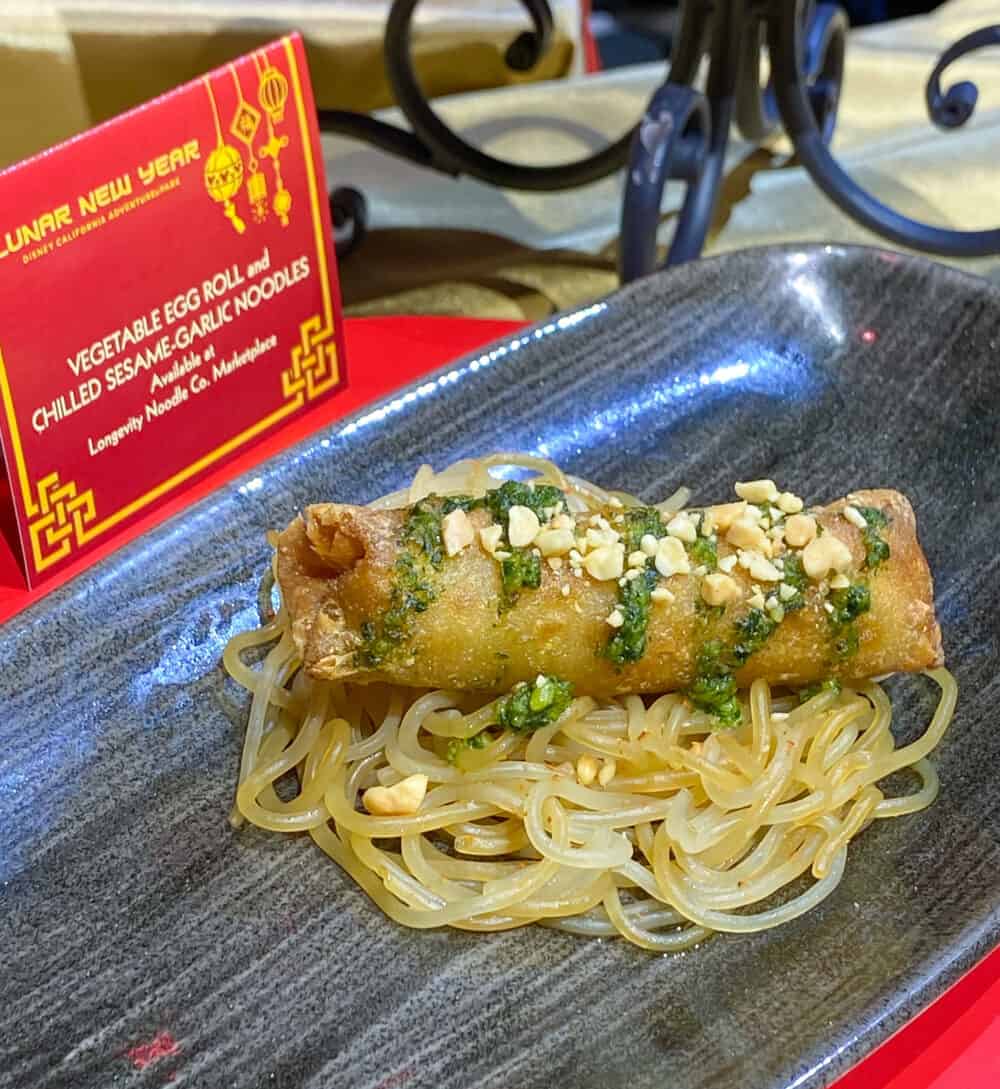 Vegetable Egg Roll and Chilled Sesame-Garlic Noodles with Cilantro-Cashew Sauce and Toasted Peanuts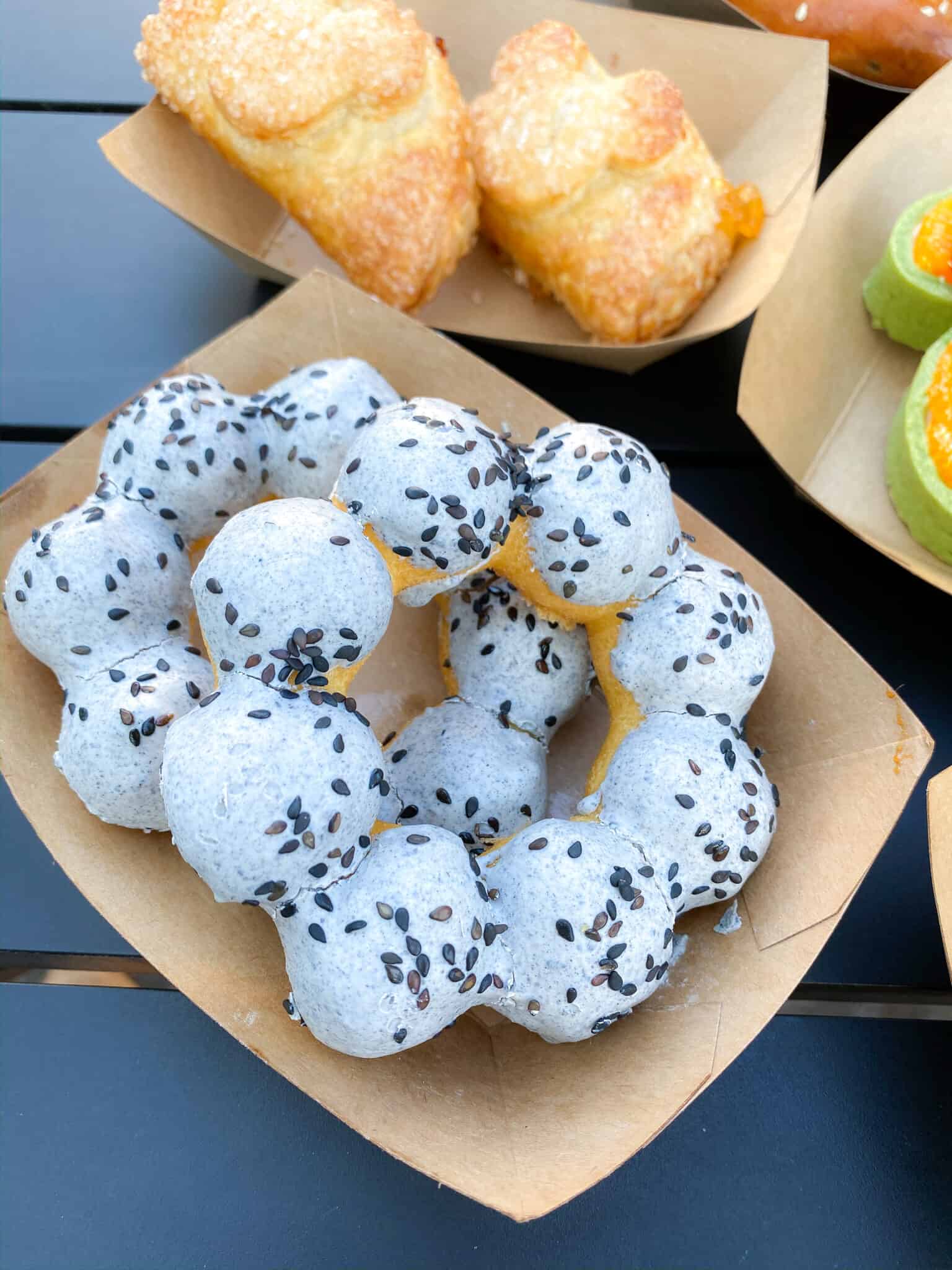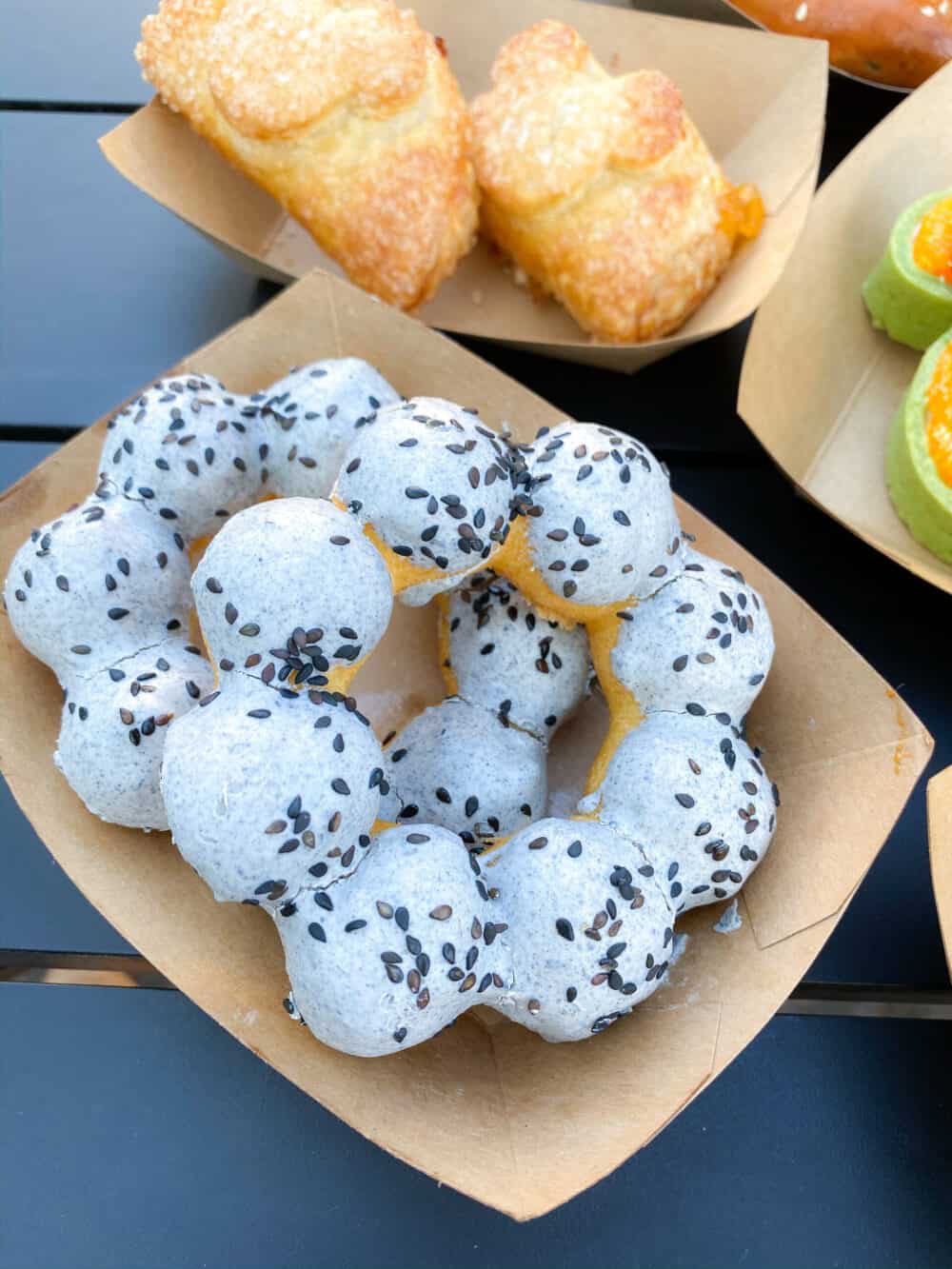 Black Sesame Mochi Donut. So glad I got to enjoy the Mochi Donut. I know it's getting mixed reviews, but I actually really enjoyed the texture and not too sweet flavors. I thought it was a hit.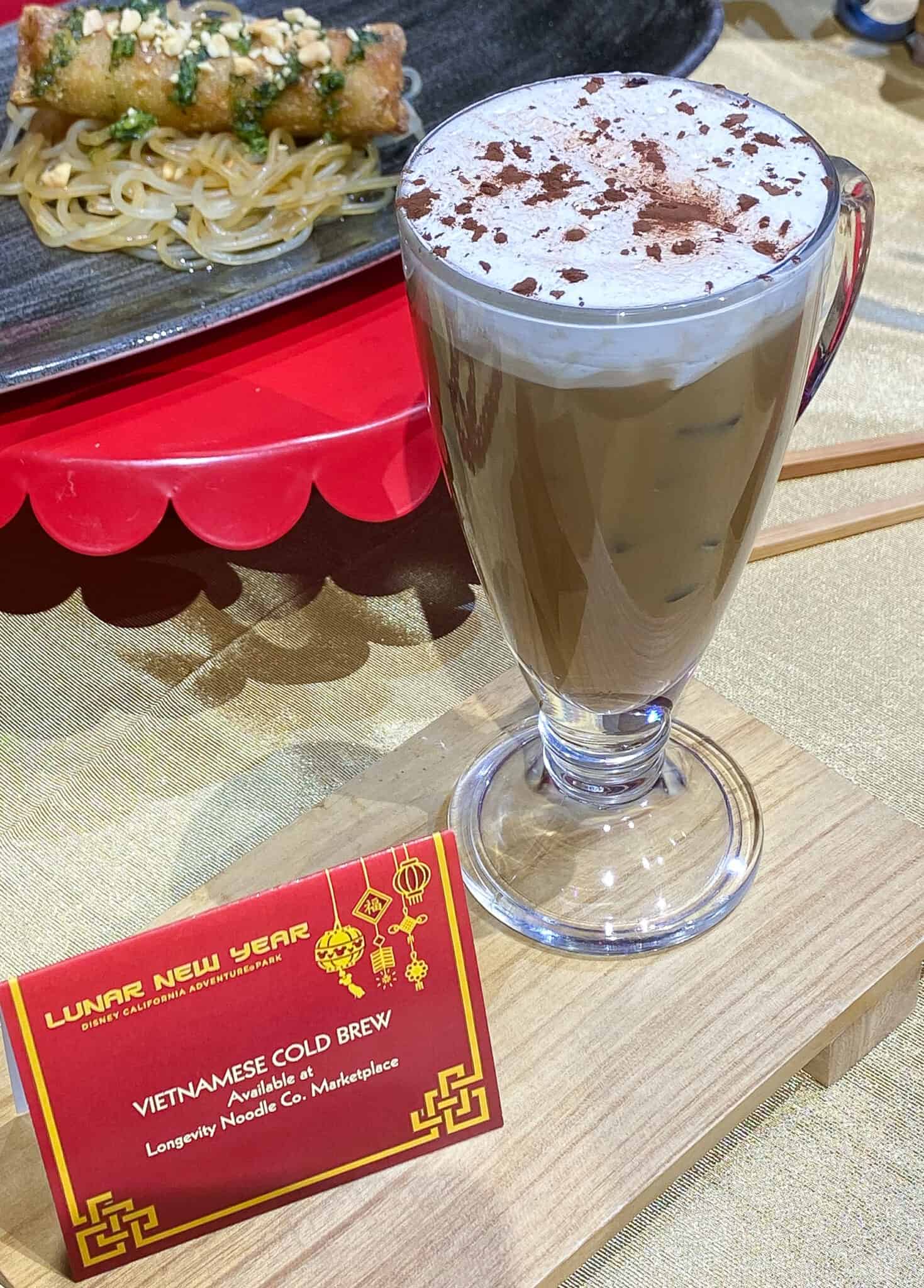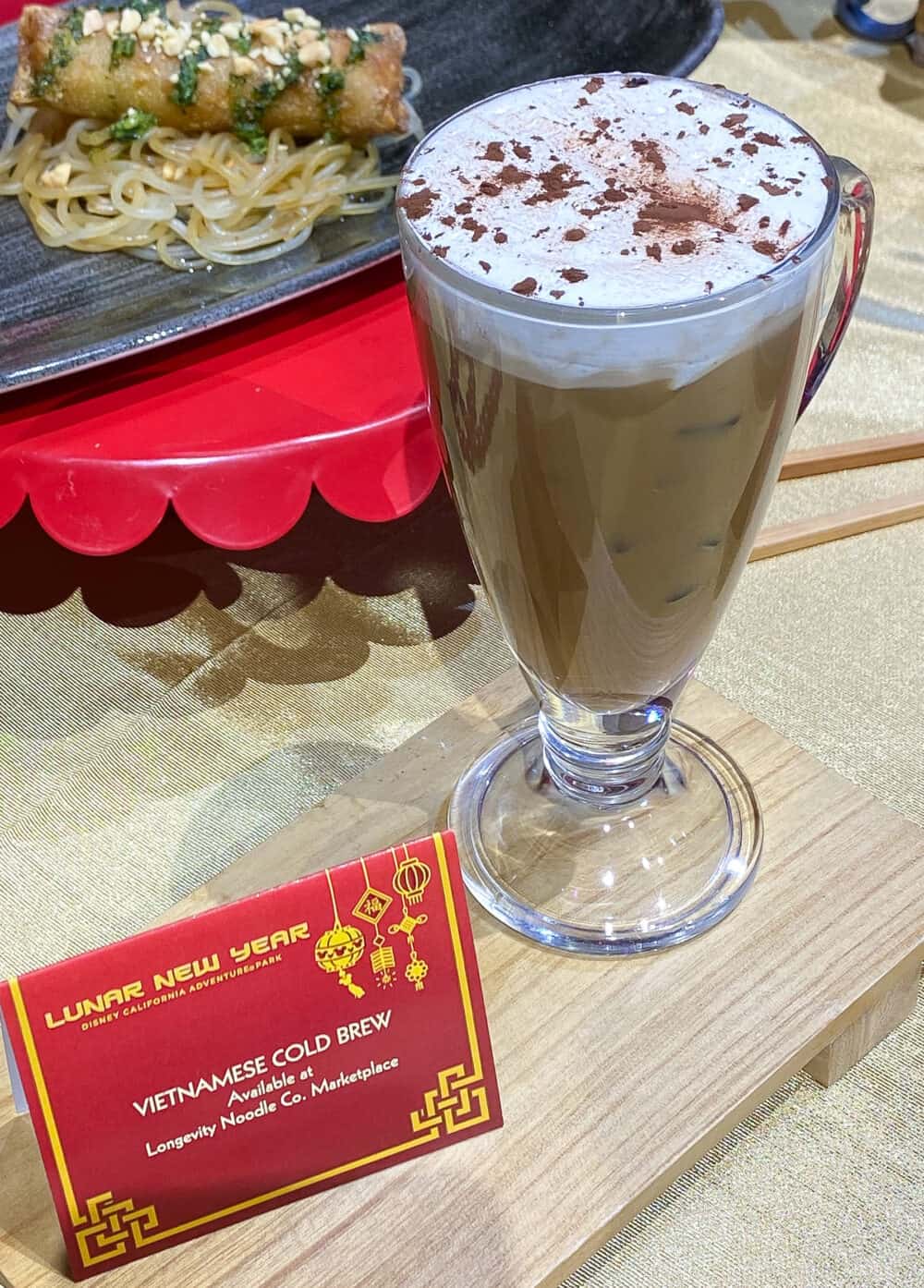 Vietnamese Cold Brew with Coconut Milk
Lucky 8 Lantern
Celebrate the Year of the Mouse with delicious libations and a savory selection of Asian dishes.
Here's a peek at what's featured on the 2020 menu: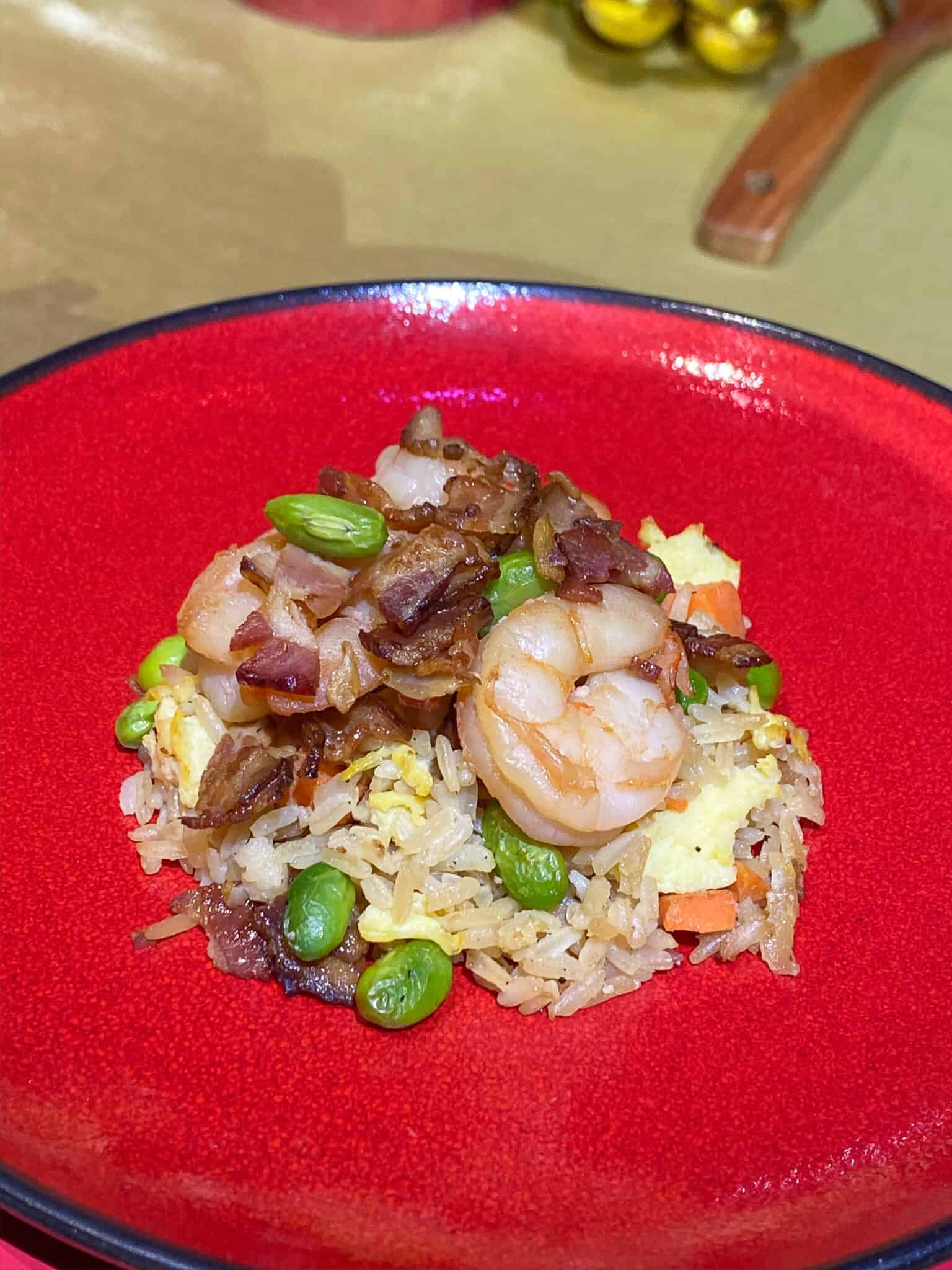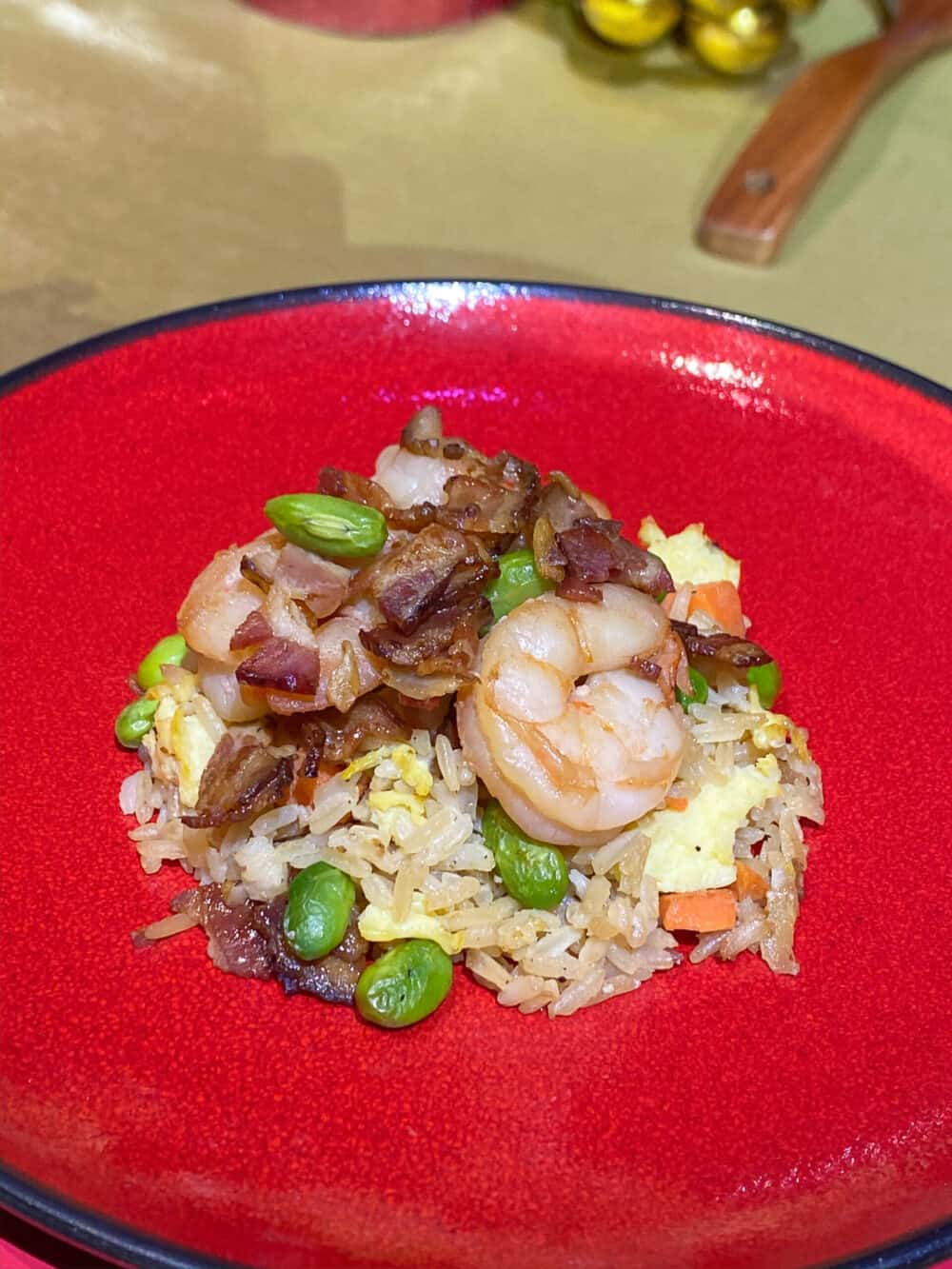 Shrimp Fried Rice with Garlic-Bacon Edamame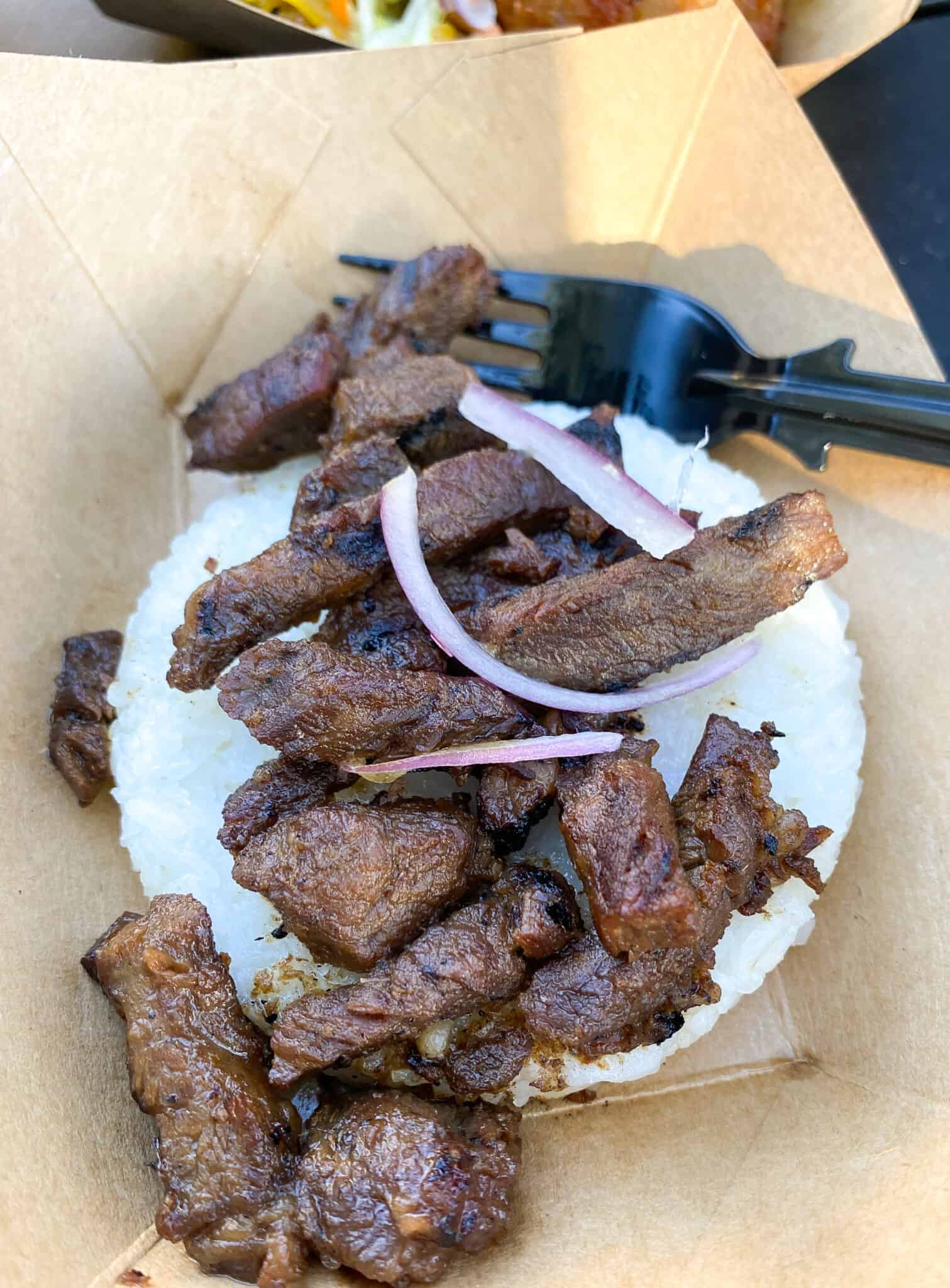 Smoked Beef Bulgogi Short Rib on Rice Cake and Green Onion Salad. The short rib was tender and flavorful. Definitely didn't look like the styled photos, but flavor was on point.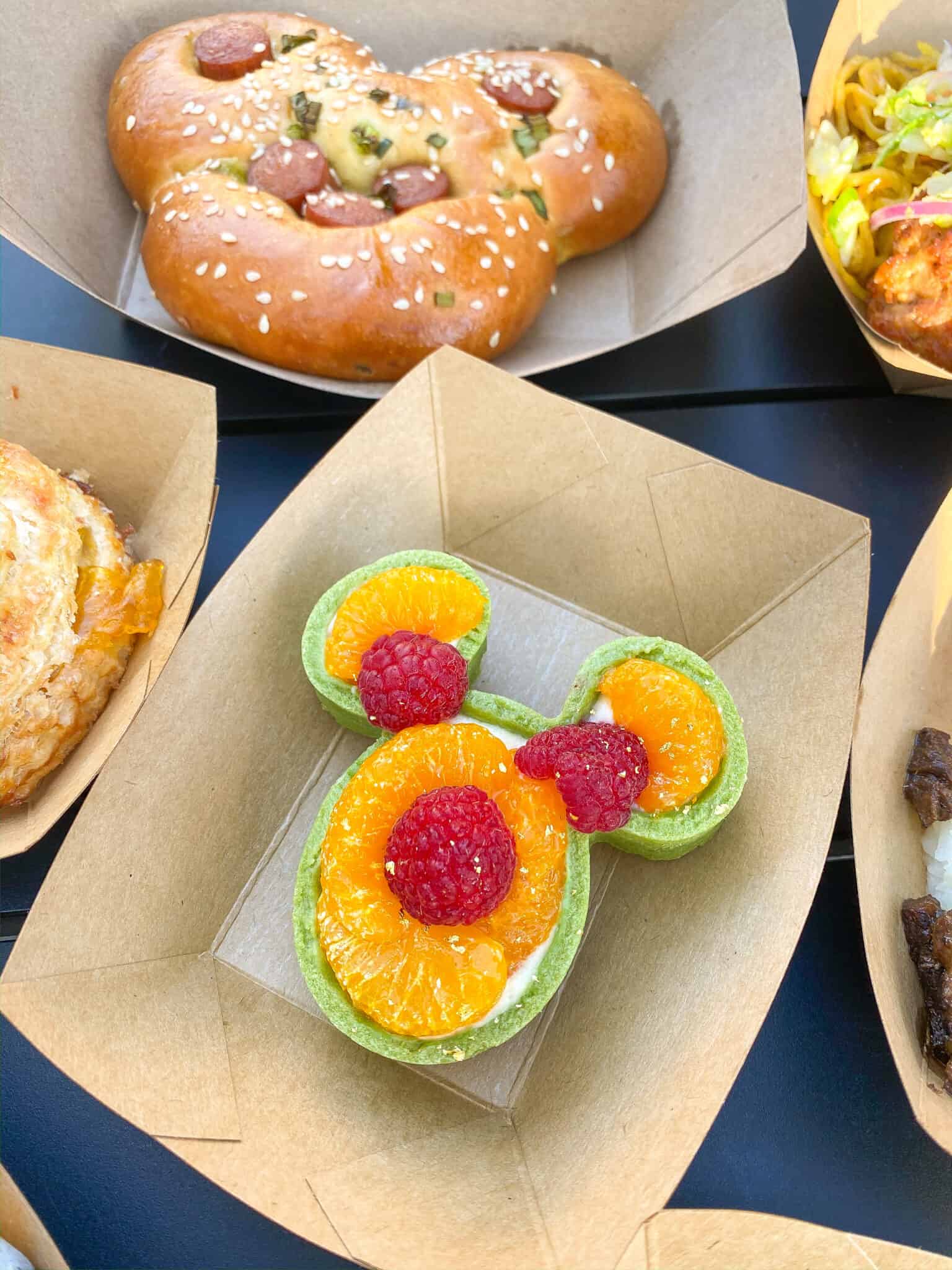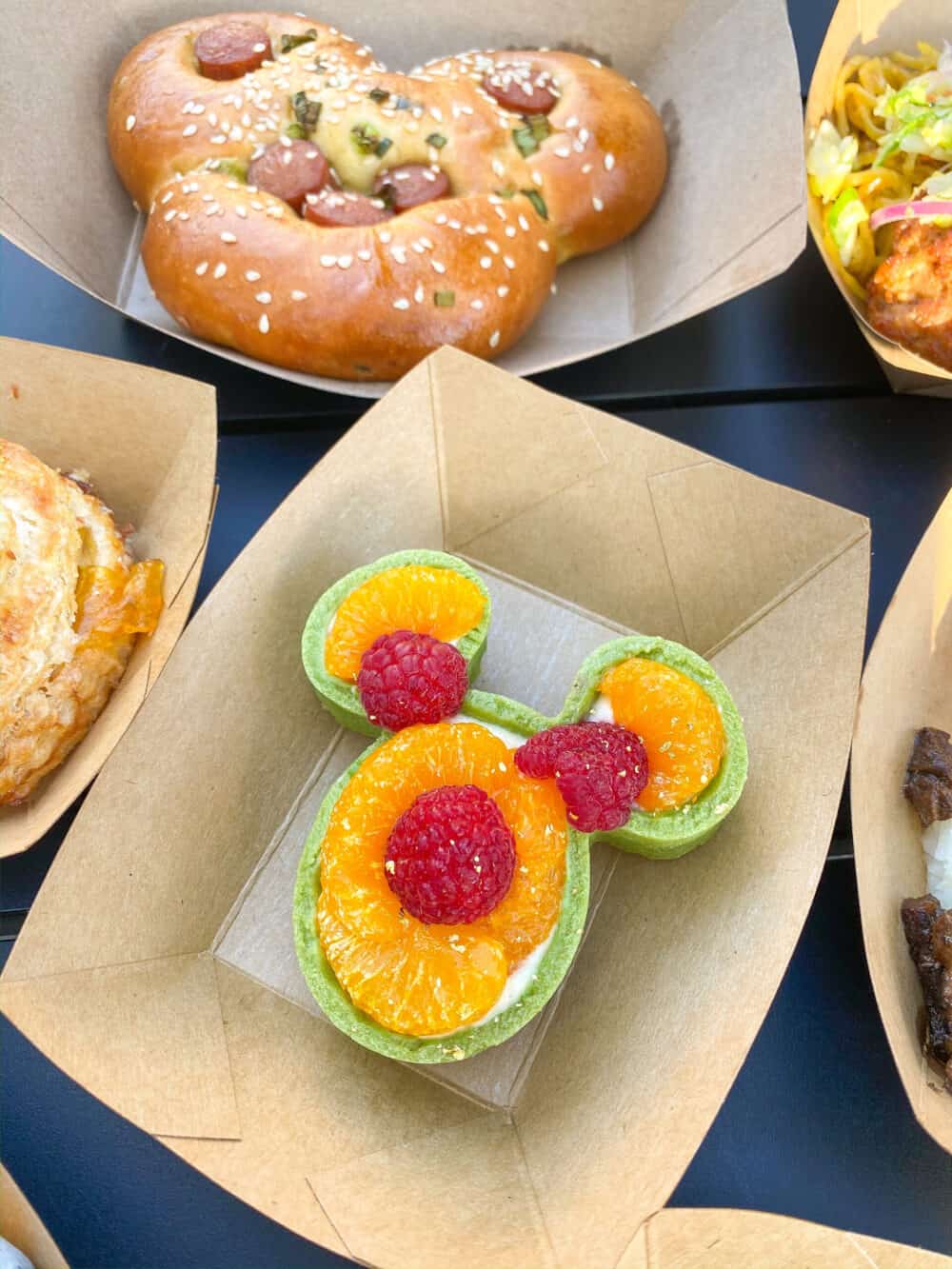 Mandarin Orange-Green Tea Tart. The tart was one of my favorites of the menu items I sampled. It's fresh with just the right amount of creamy sweet. Definitely recommend this one.
Peach Sojito
Prosperity Bao & Buns
Raise a glass and toast to a prosperous new year with tantalizing bao and bun-wrapped meals along with a tasty dessert and a specialty cocktail.
Here's a peek at what's featured on the 2020 menu: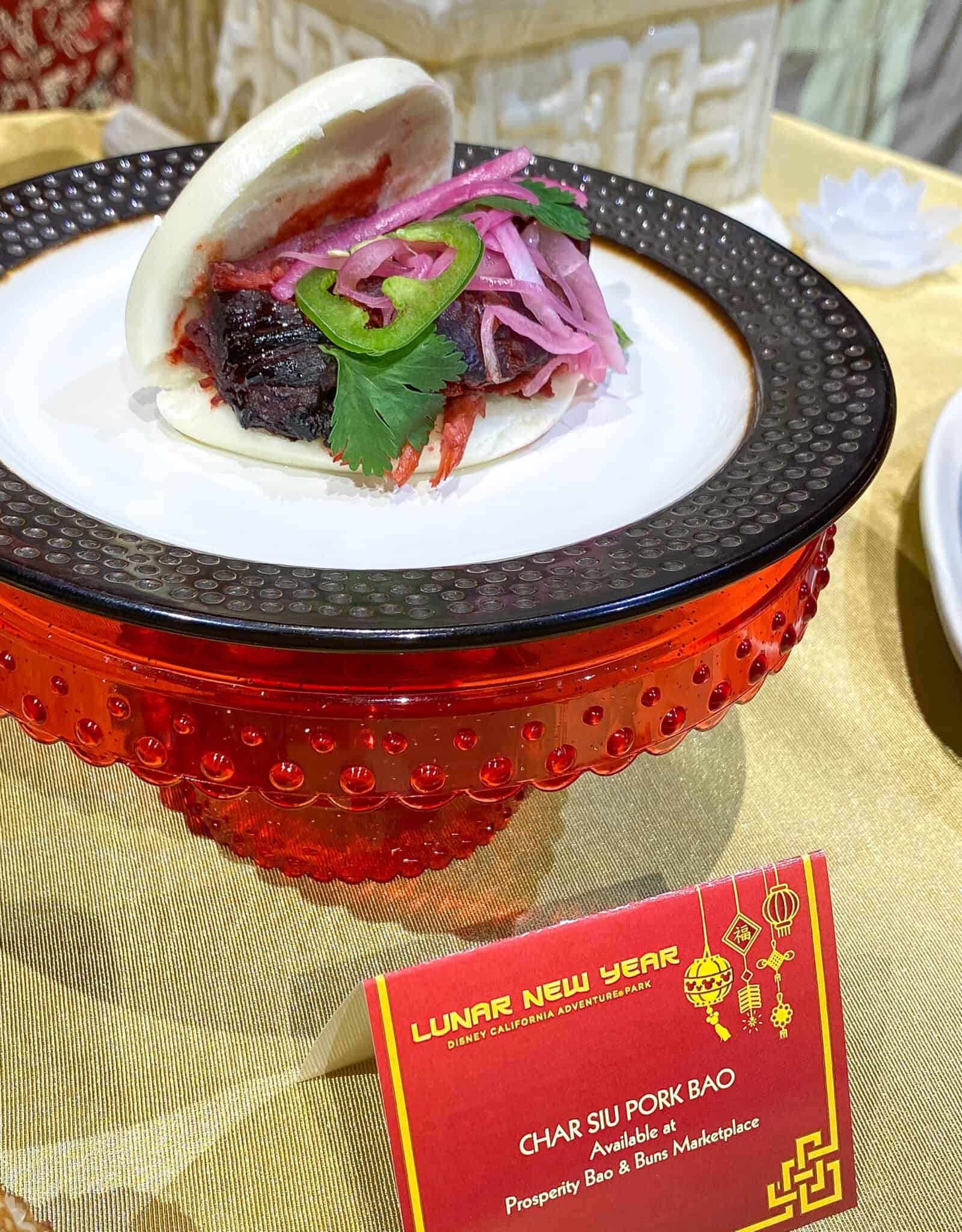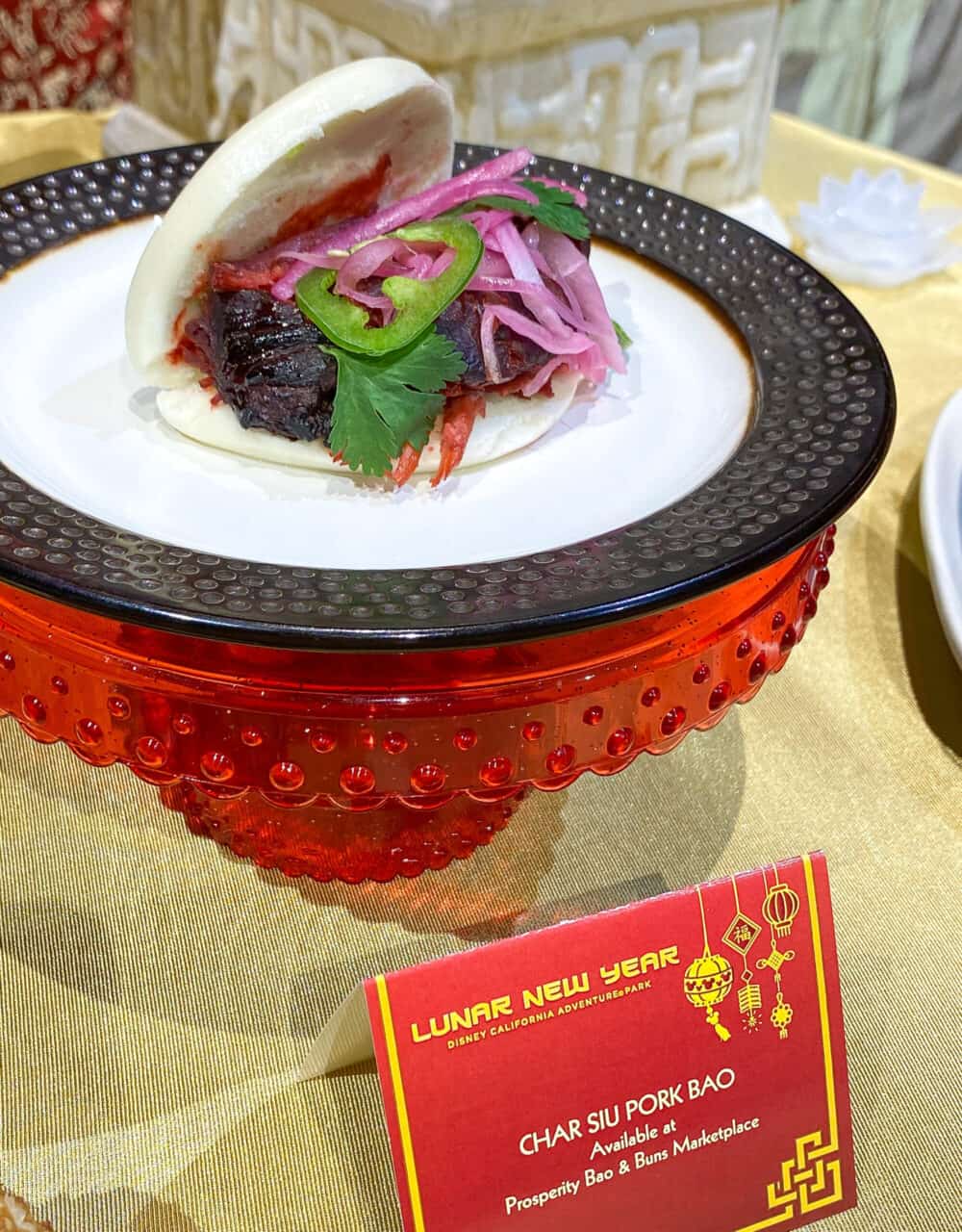 Char Siu Pork Bao, Chinese BBQ Pork with Pickled Red Onions and Jalapeño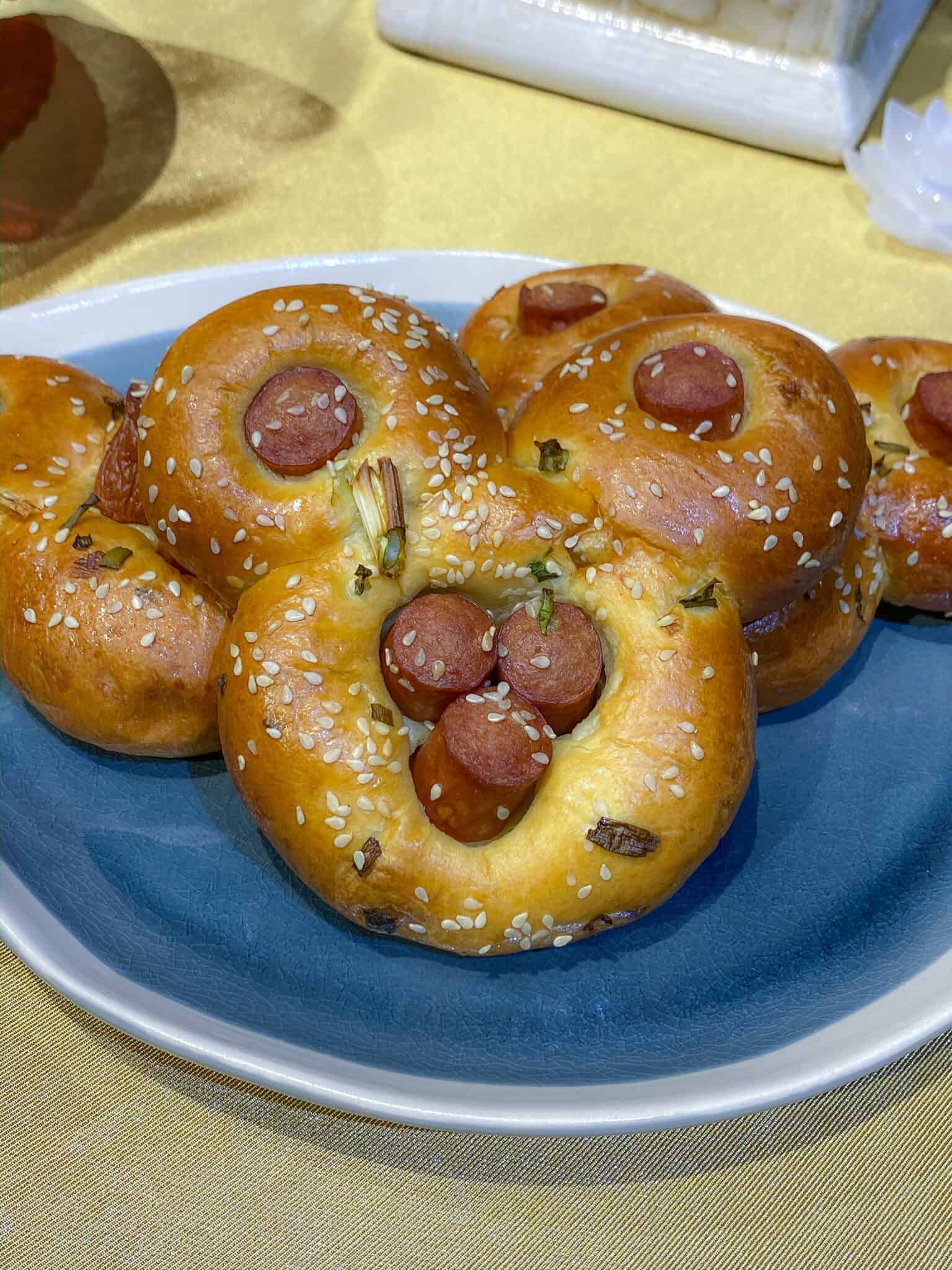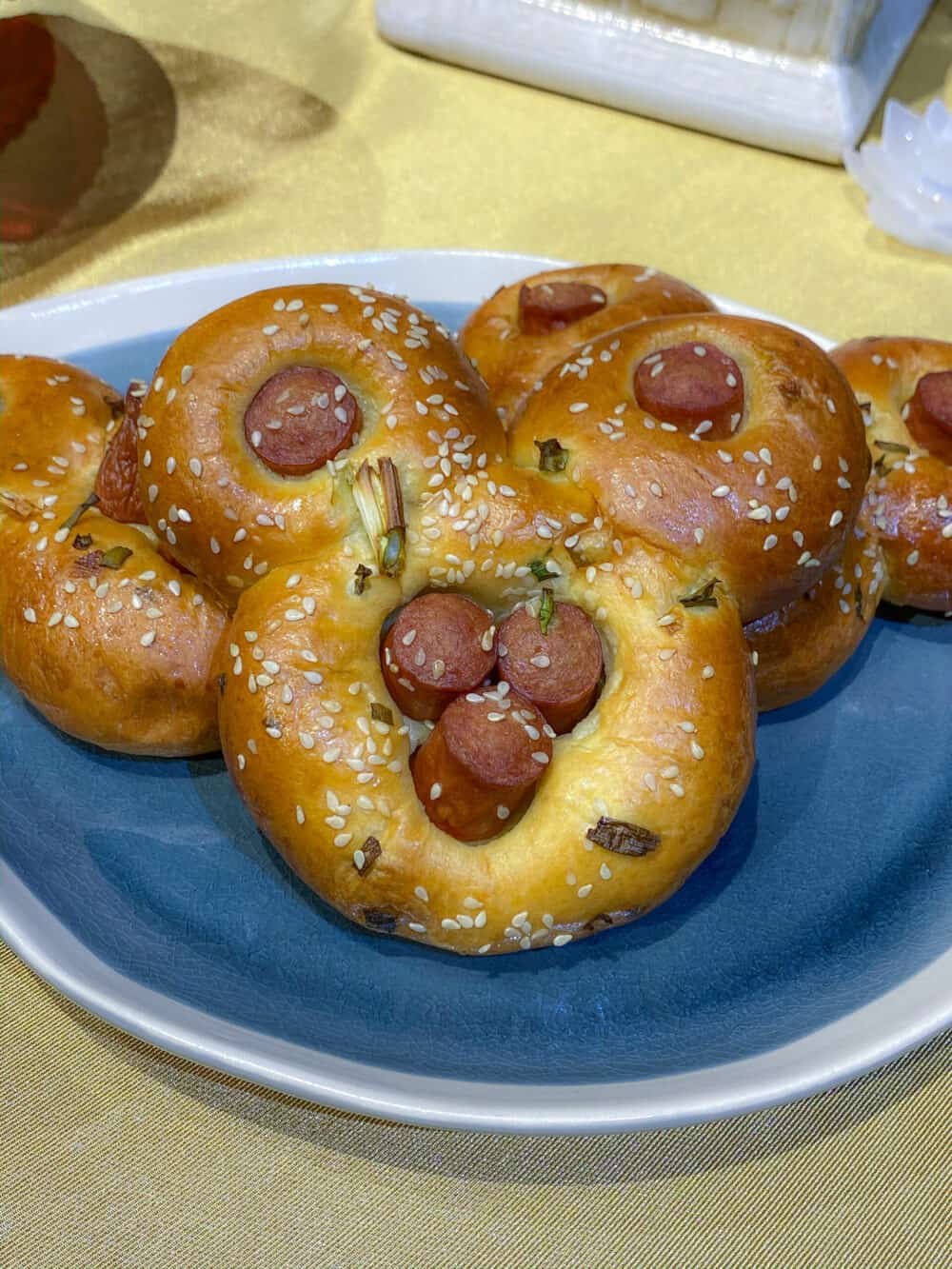 Mickey Chinese Hot Dog Bun. I've had the Mickey Chinese Hot Dog Bun twice now and I'm a fan.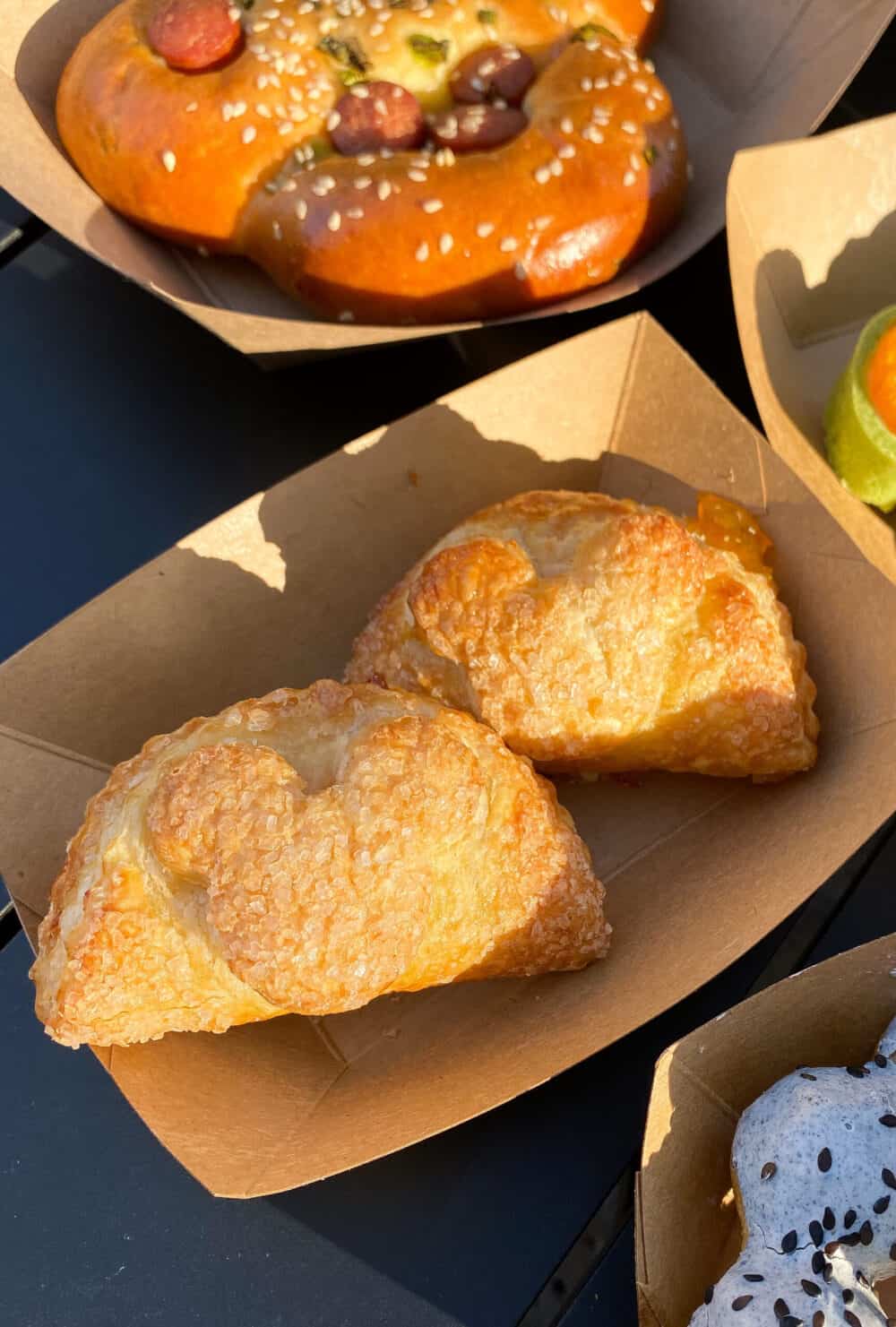 Mango-Pineapple Pastry. Another one of my very favorite menu items this year is the Mango-Pineapple Pastry. Flaky perfection. Don't miss this one.
Lychee-Grapefruit Gin Spritzer
Red Dragon Spice Traders
Add a touch of spice to your new year with a tantalizing selection of Asian fare along with a cool drink and a sweet treat.
Here's a peek at what's featured on the 2020 menu: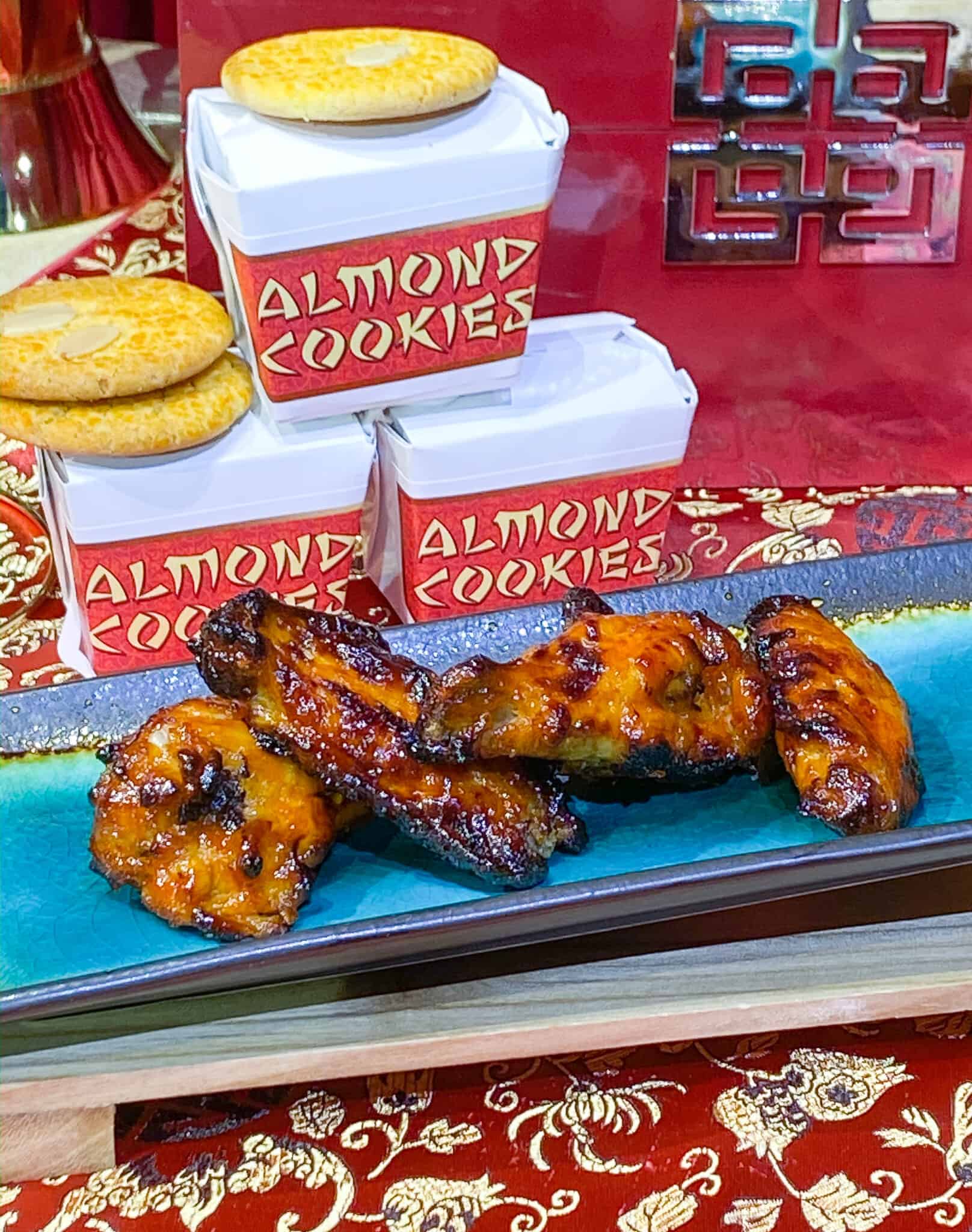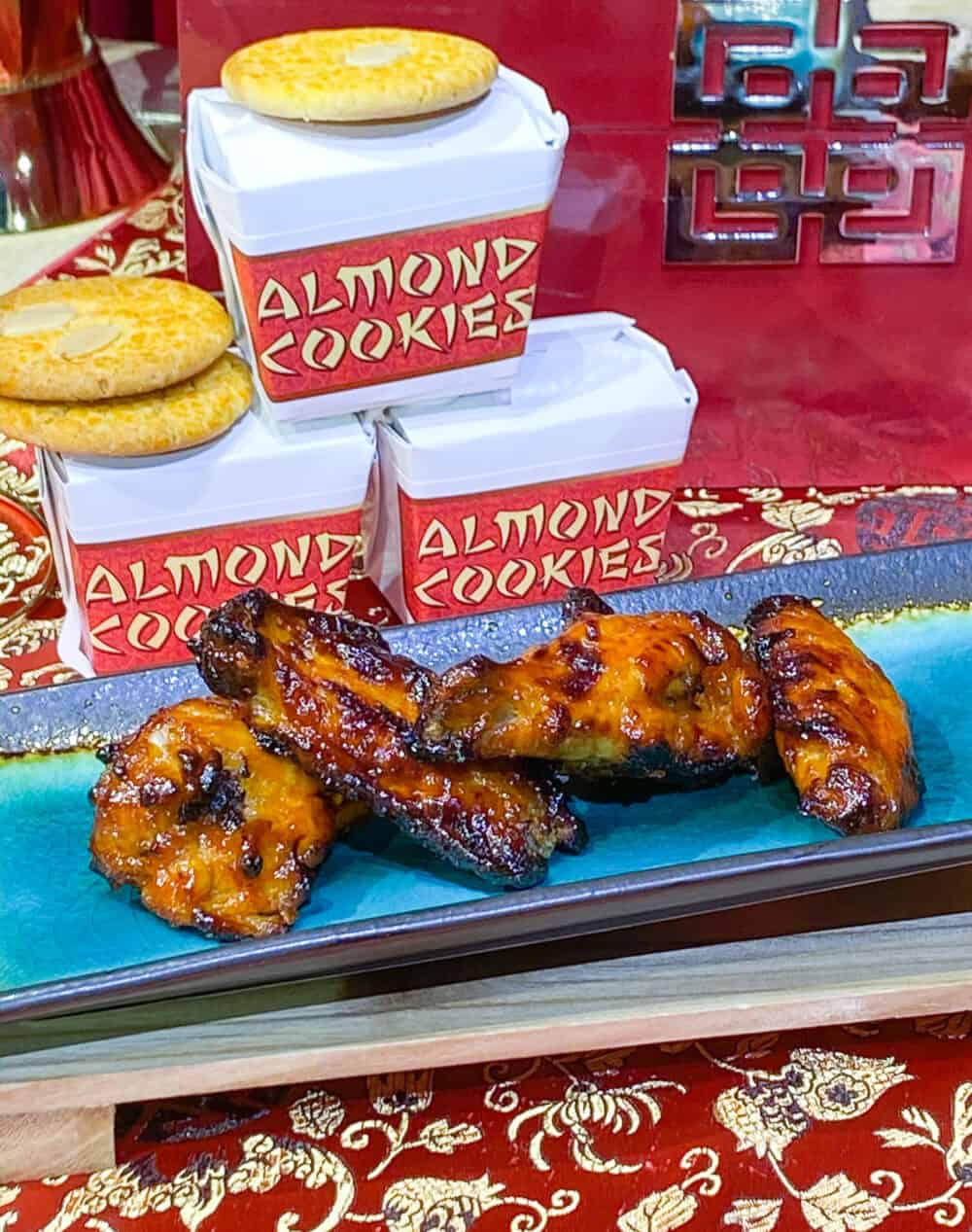 Firecracker Three Cup Chicken Wings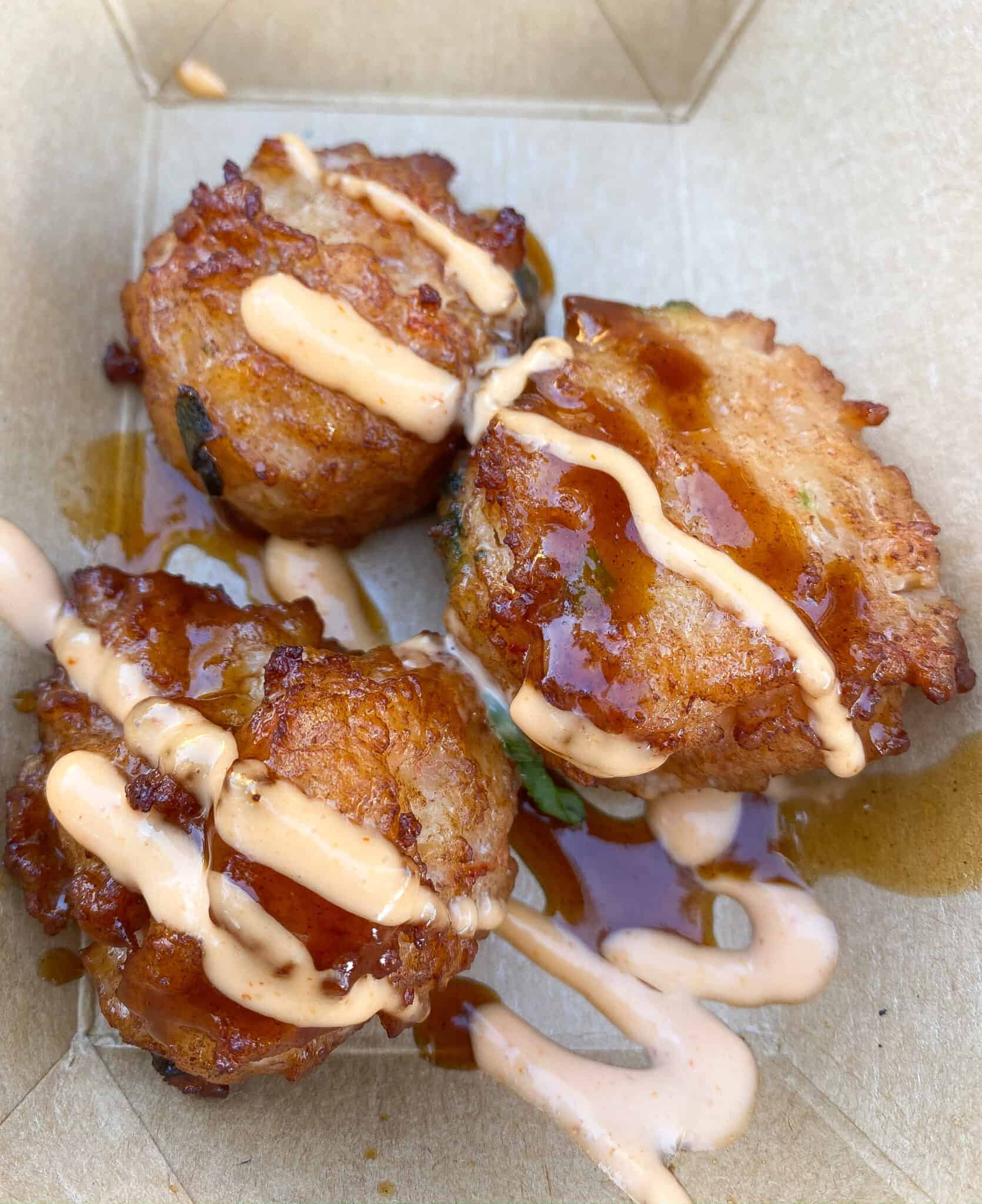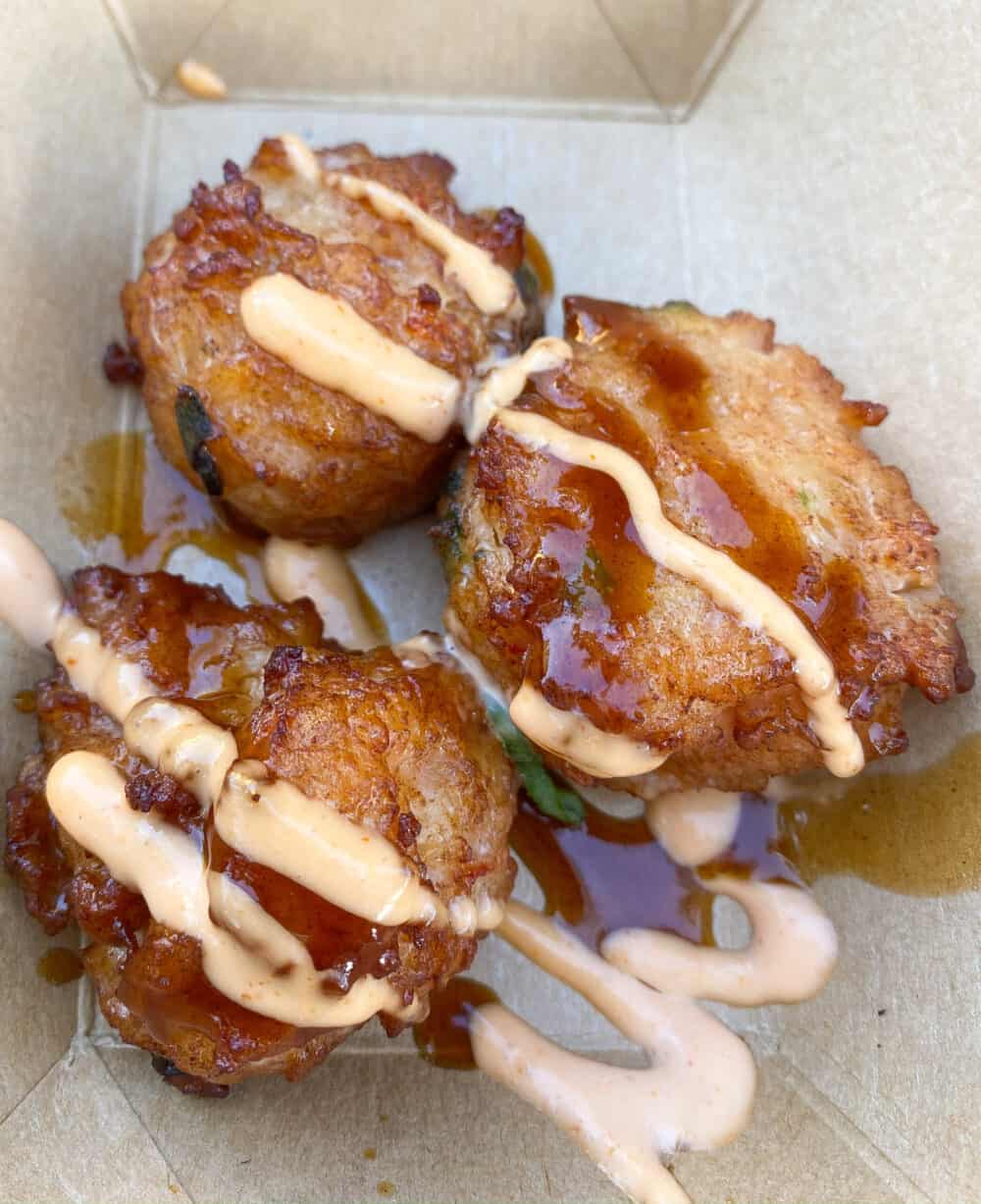 Shrimp & Ginger Dumplings with Soy Reduction and Sriracha Mayo. The Shrimp and Ginger Dumplings were one of my favorite savory dishes I sampled. Great flavors here.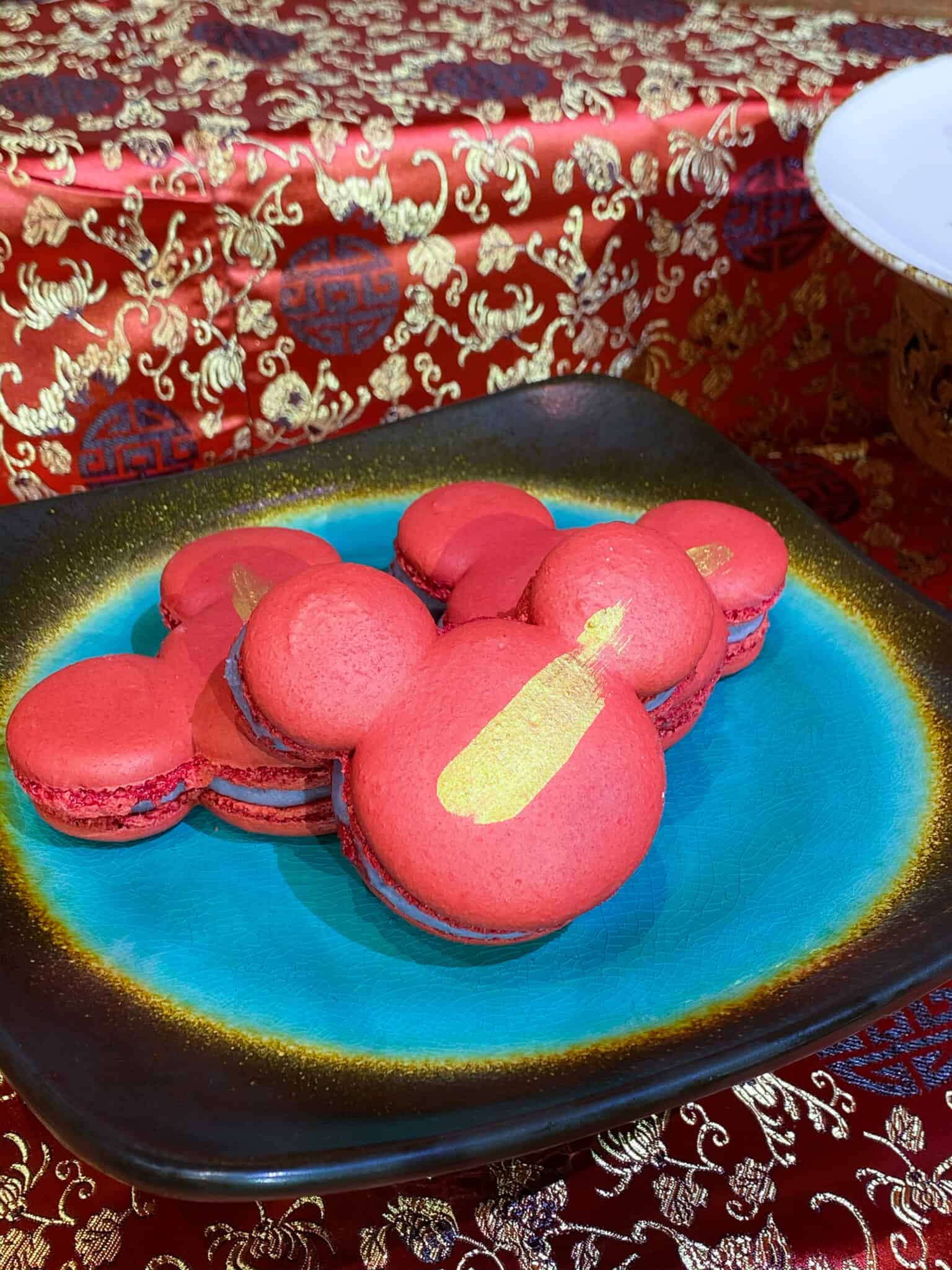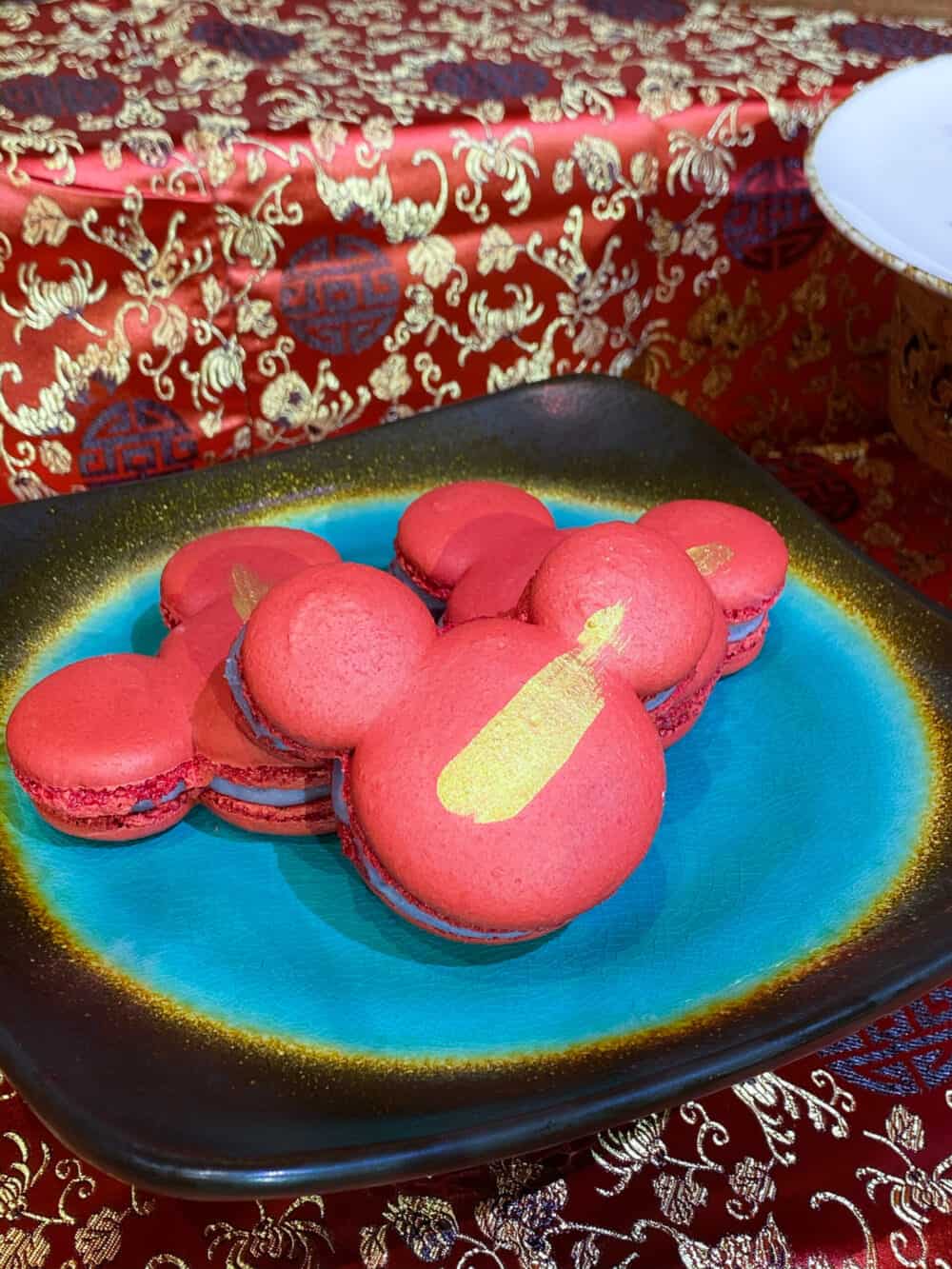 Purple Yam Macaron with Crème Fraiche. While I prefer the Macarons at Jolly Holiday Bakery Cafe, this is a nice Macaron.
Honey-Lime Green Tea
Paradise Garden Grill
Here's a peek at what's featured on the 2020 menu: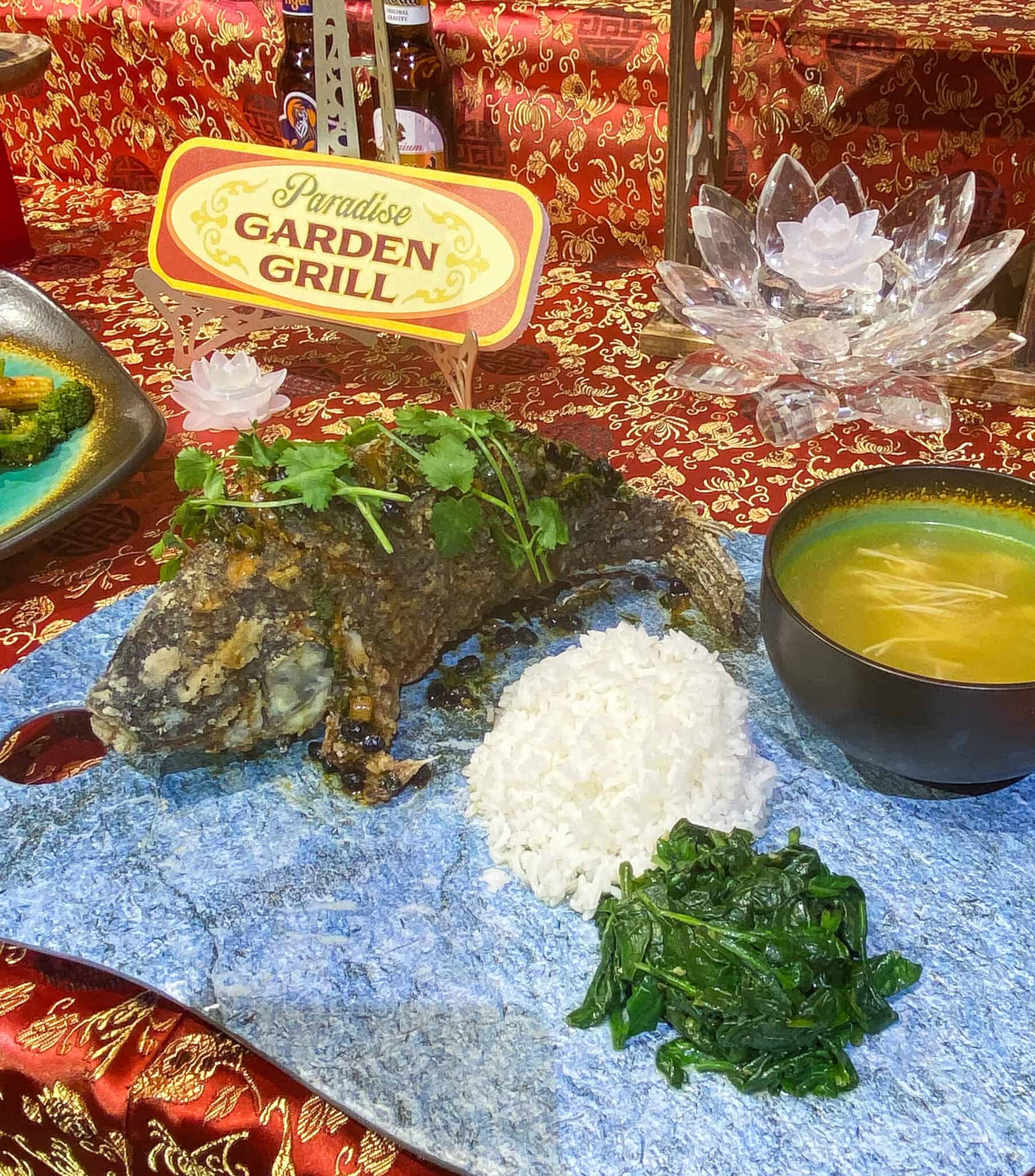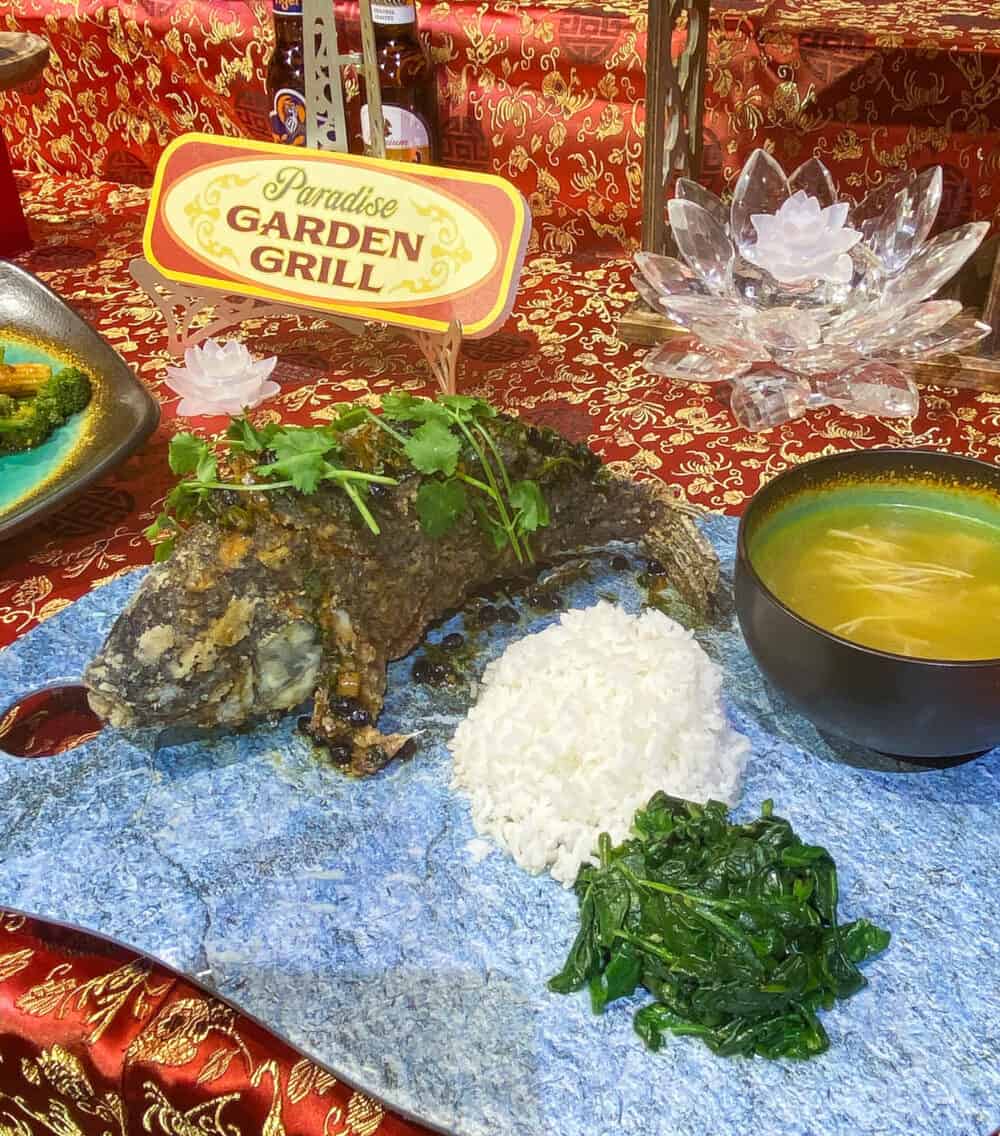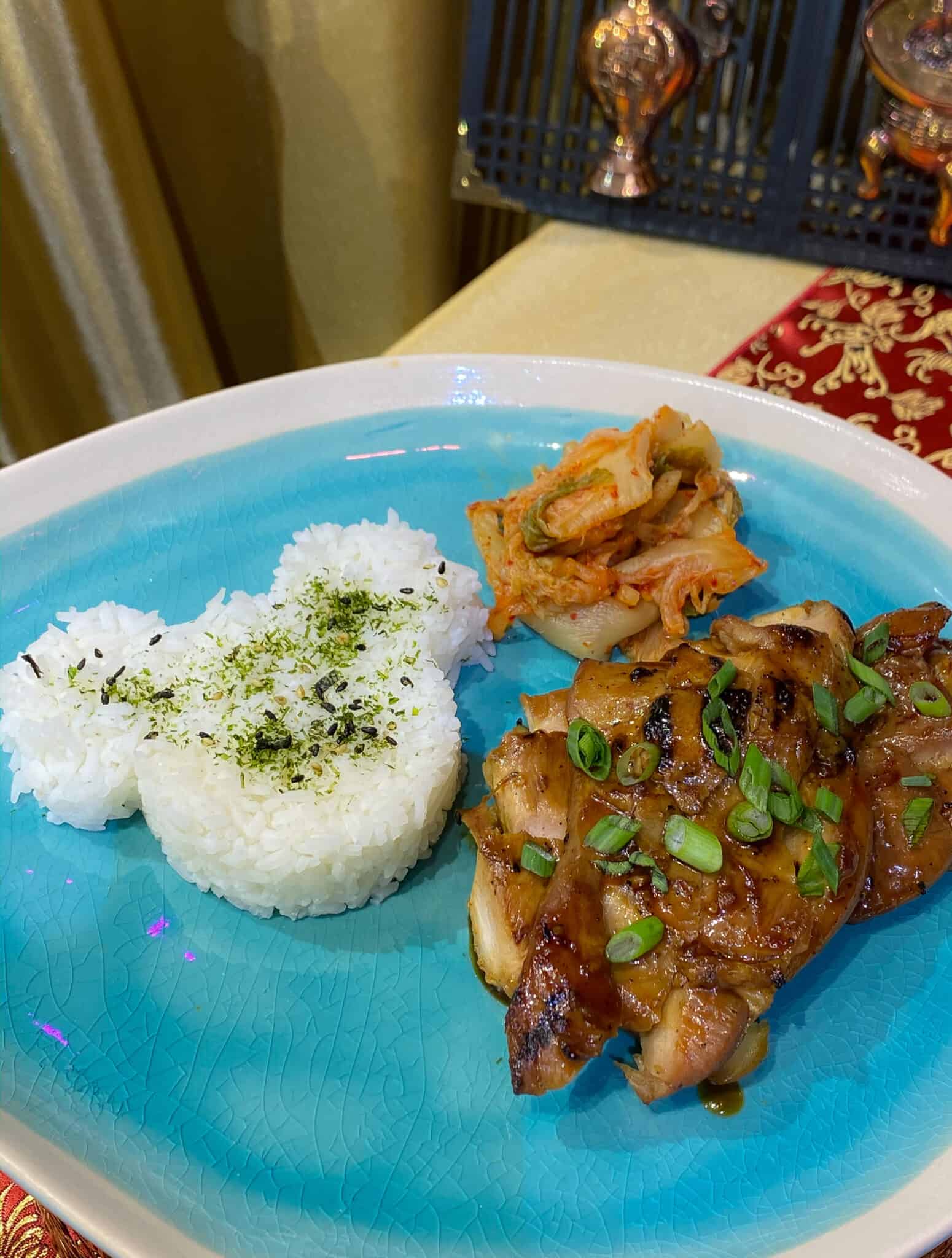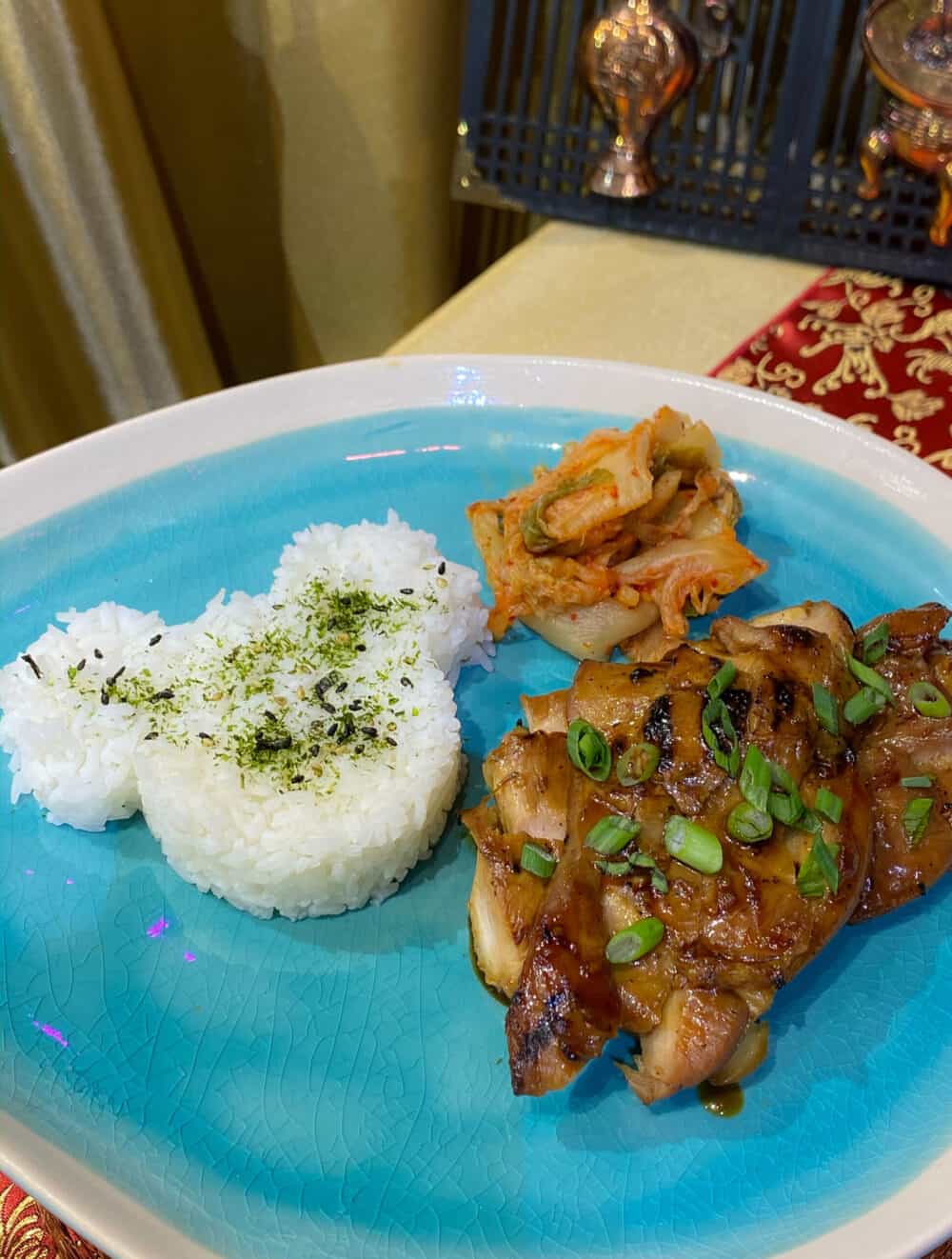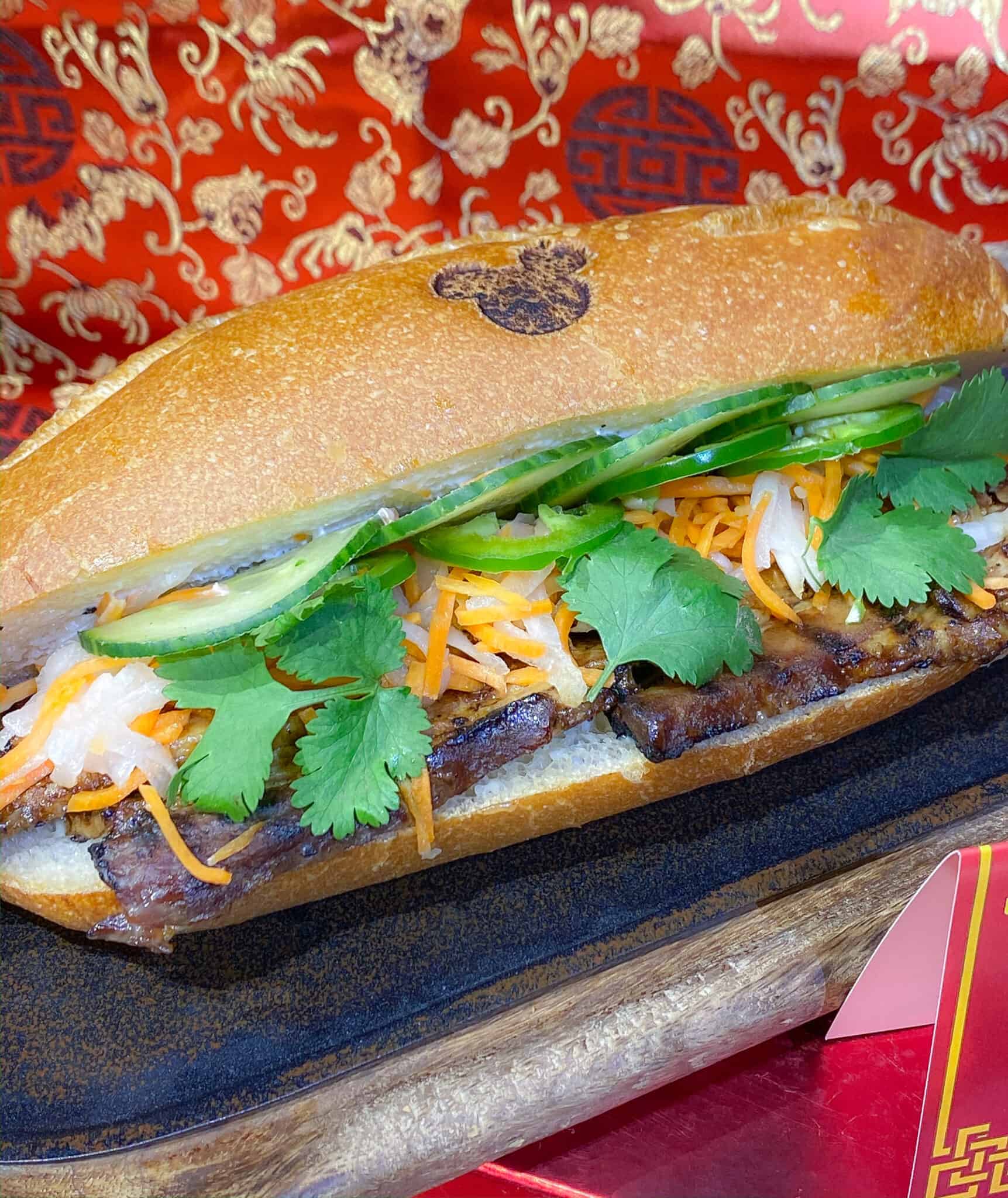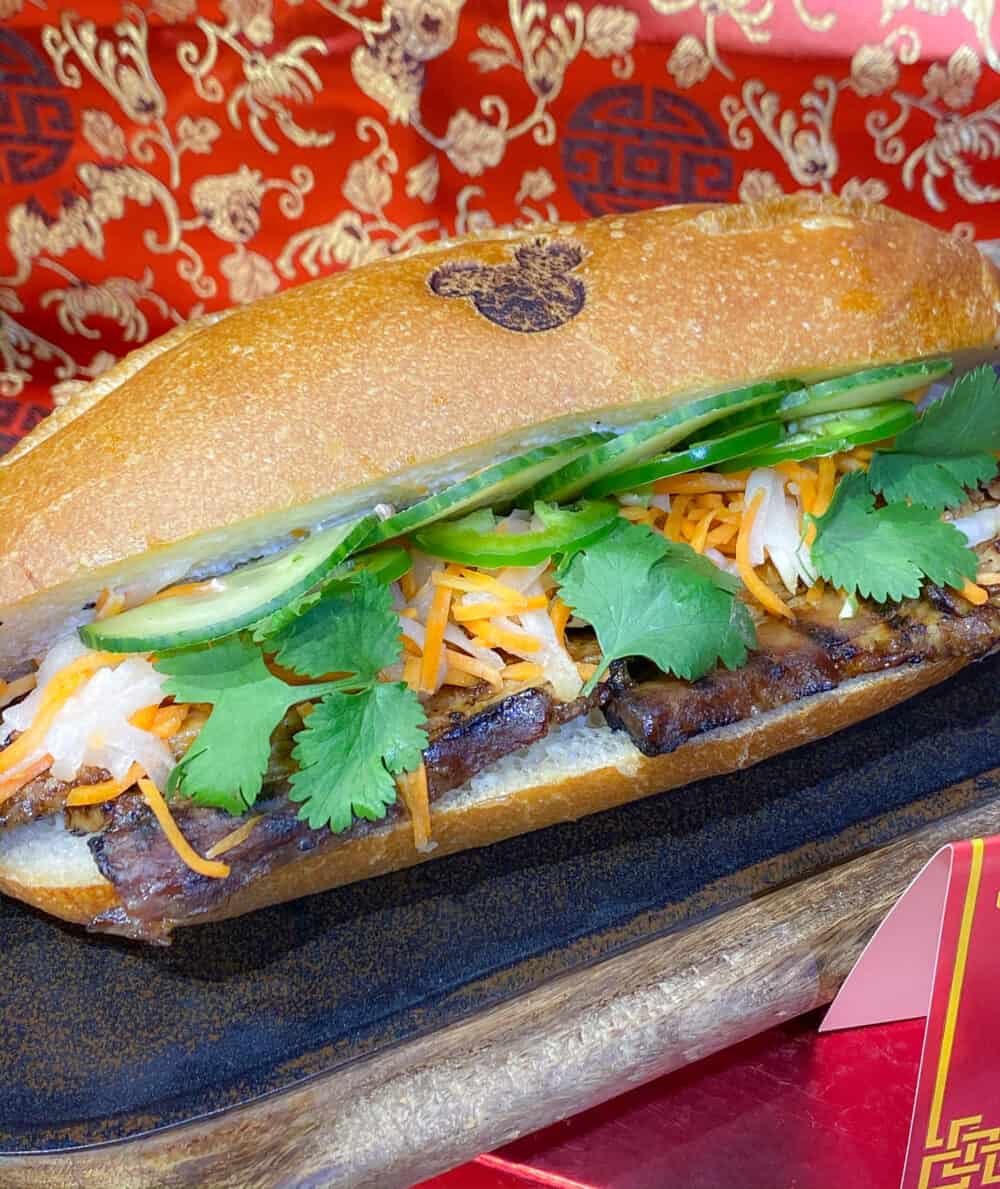 Banh Mi. I've had the Banh Mi and it's delicious! Another great savory option from the Marketplaces.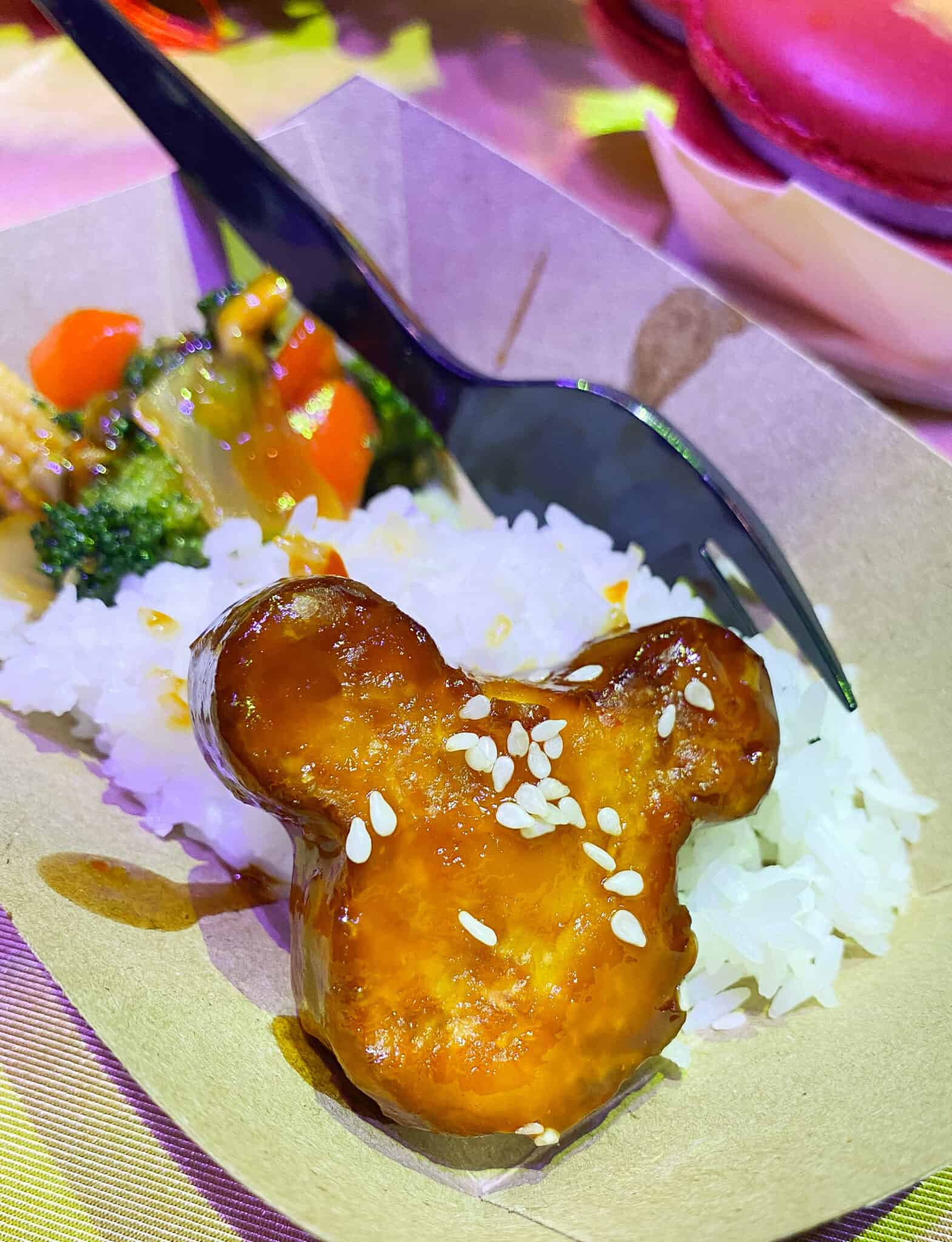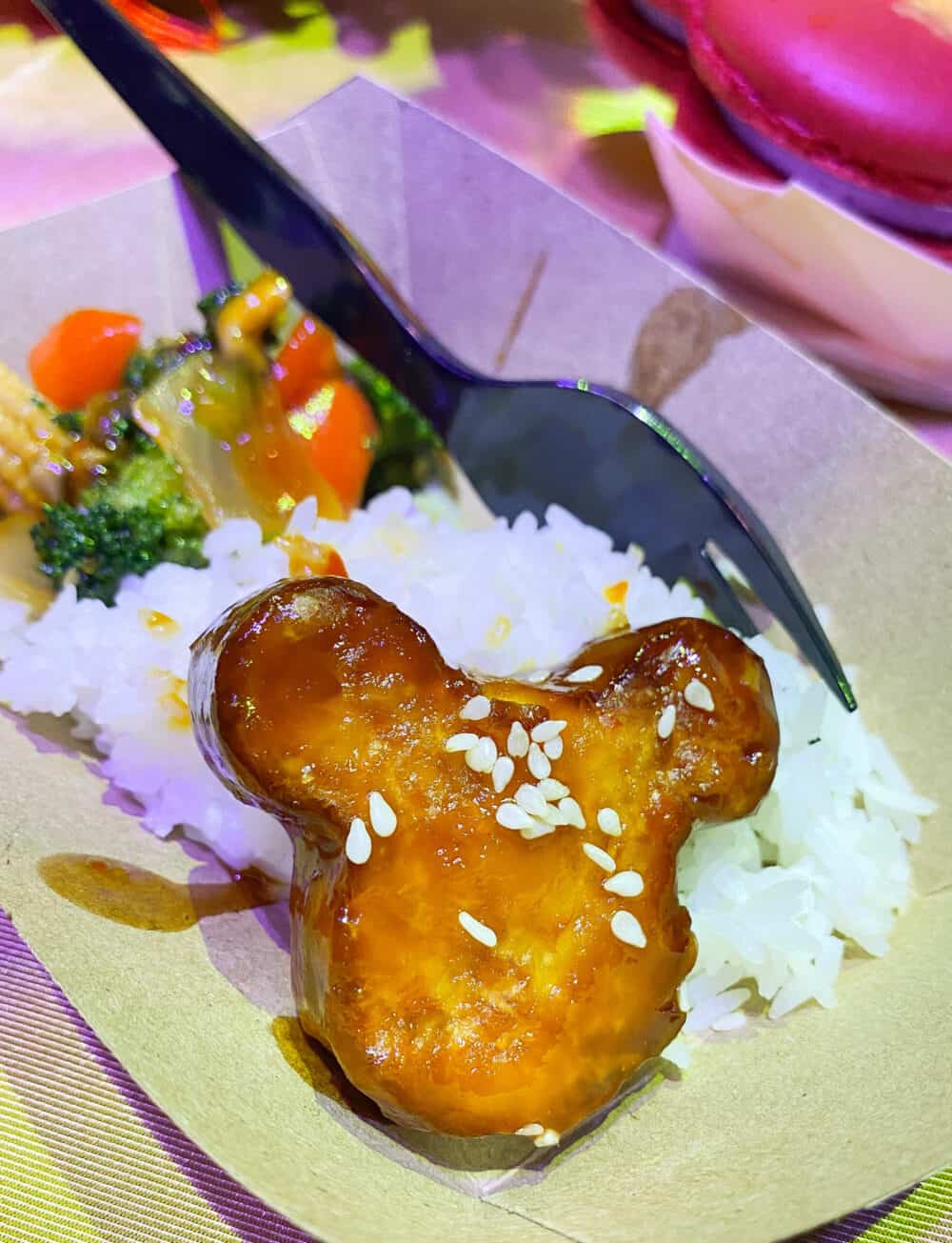 Plant Based Orange Tempeh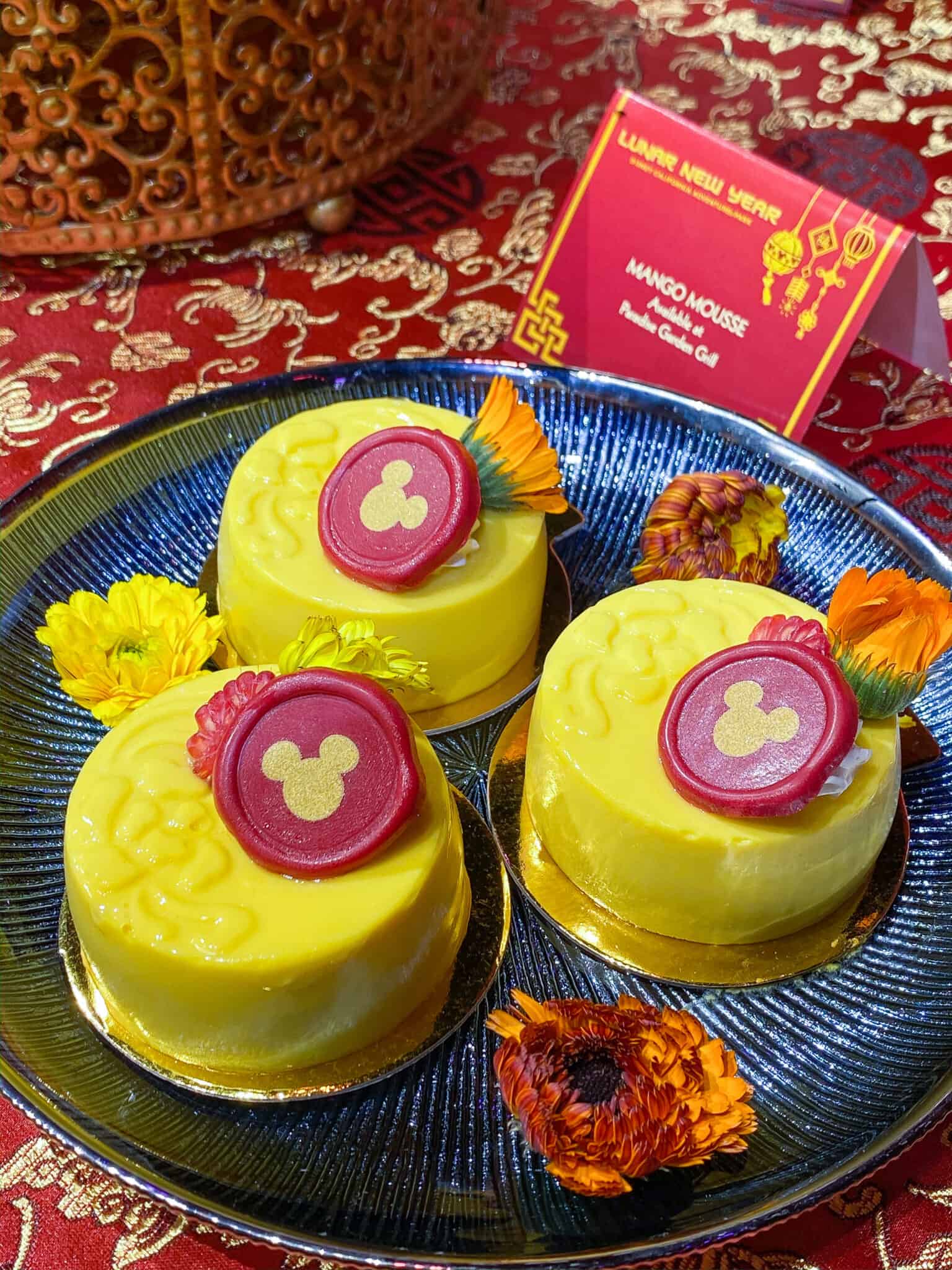 Mango Mousse. The Mango Mousse is a delicious dessert this year! I highly recommend this one as well.
Mulan's Chinese New Year Procession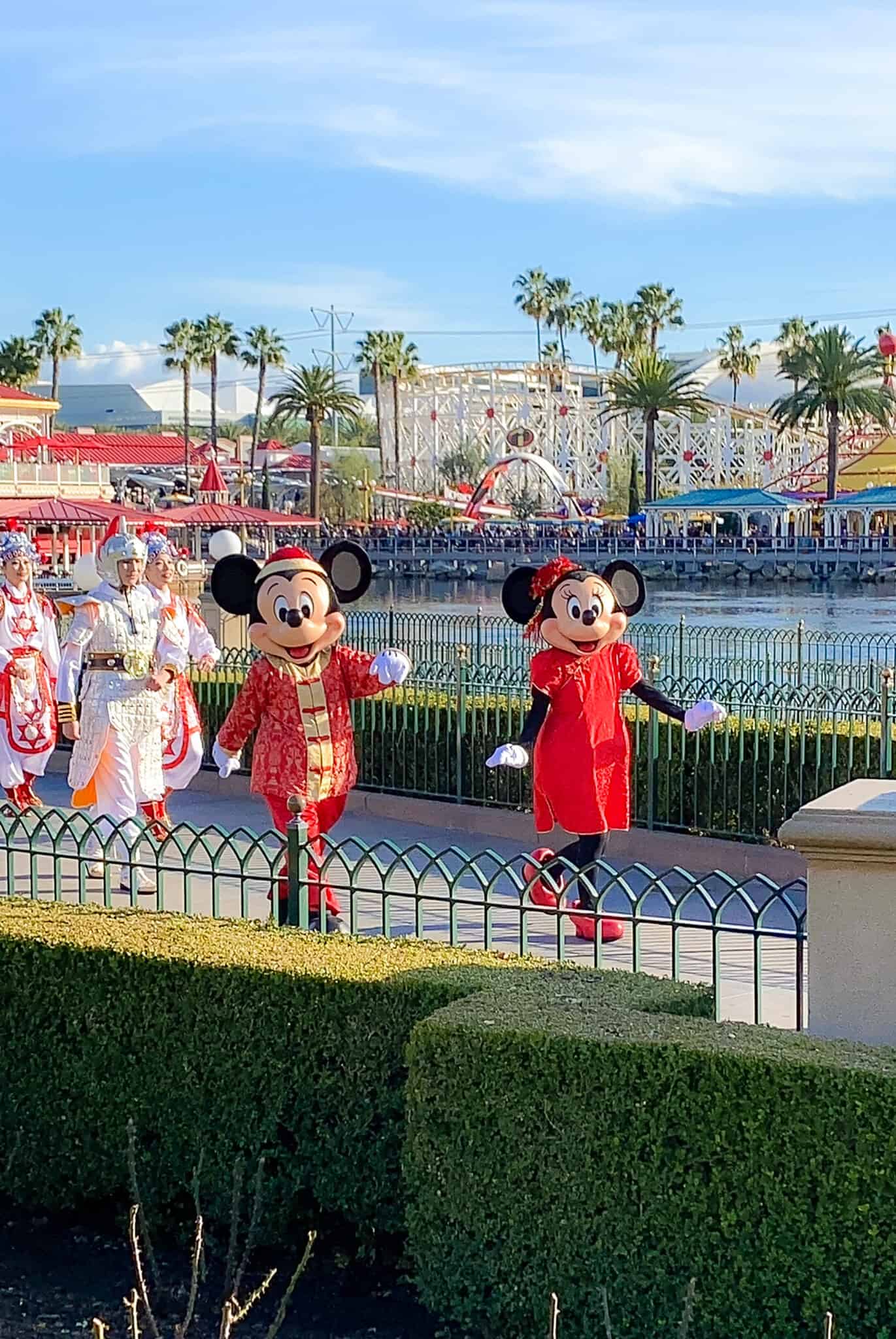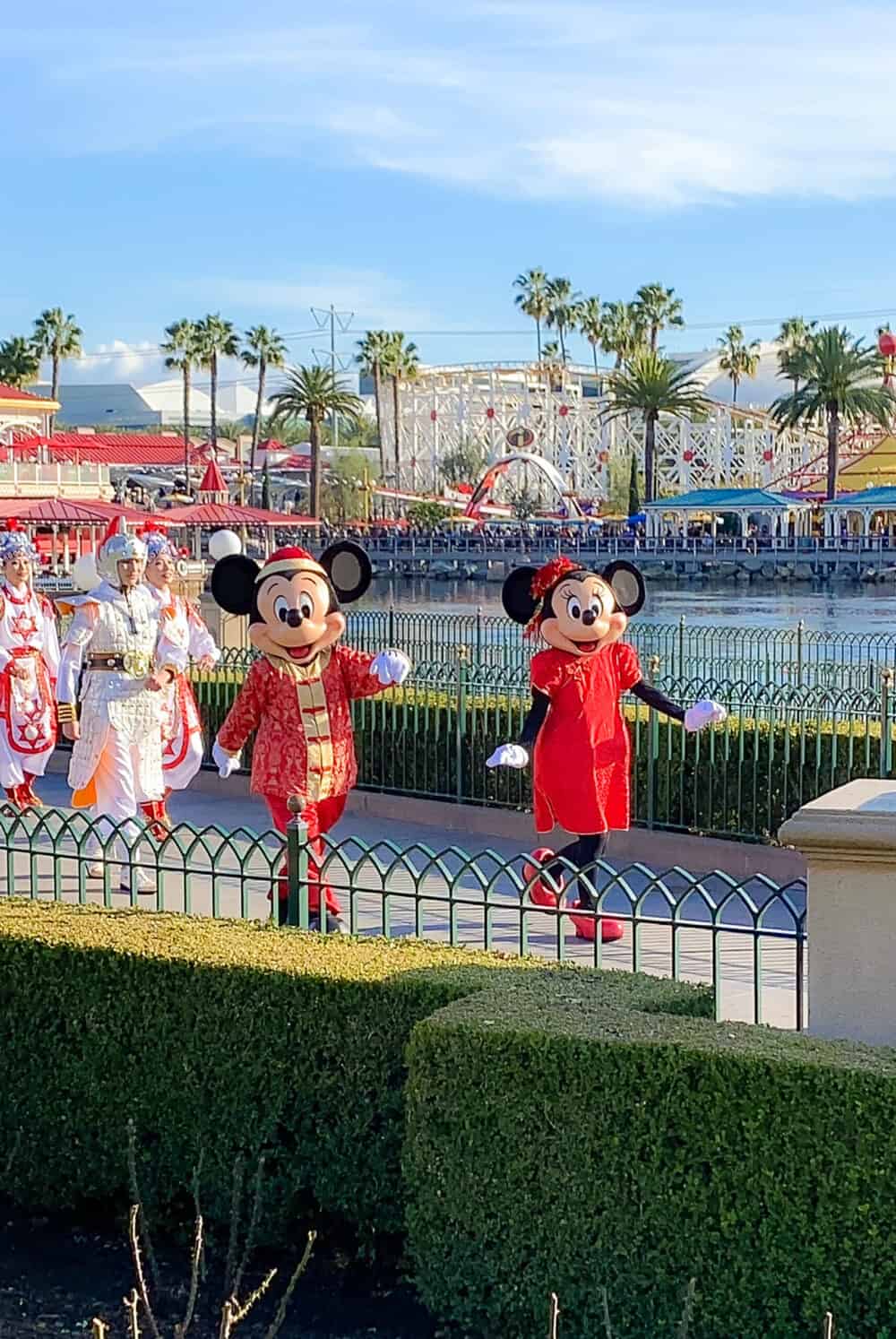 Catch a captivating procession that travels from Pixar Pier to Paradise Garden Park.
When the cavalcade comes to a stop, the show kicks off with the sound of triumphant music filling the air, as dozens of beautifully costumed performers populate the street. You won't be able to take your eyes off this dazzling display featuring Mulan, some Disney pals and a spirited group of entertainers—a Chinese dragon puppet, warriors, drummers and dancers.
The procession and performance can be enjoyed multiple times throughout the day during the Lunar New Year celebration—January 17 to February 9, 2020. Check the daily event schedule for showtimes.
Paradise Garden Bandstand
Gong xi fa cai! From January 17 through February 9, 2020, Paradise Garden Bandstand will present daily performances to welcome the Year of the Mouse. Get swept away by the charm of the musical group Melody of China (Monday through Friday) as well as rotating Chinese, Korean and Vietnamese folk dancing groups each weekend. Mark your calendars—it's an amazing celebration you won't want to miss! Check the daily event schedule for showtimes.
Hurry Home Lunar New Year
Join the lovable Little Lantern who journeys home to celebrate an auspicious new year with family and friends. Along the way, Mulan and Mushu—from Disney's animated classic Mulan—appear in this heartwarming tale of friendship. Hurry Home – Lunar New Year Celebration is scheduled nightly with the first performance of World of Color, 6 minutes long. Events, experiences and offerings are subject to change or cancellation without notice.
Meet Disney Characters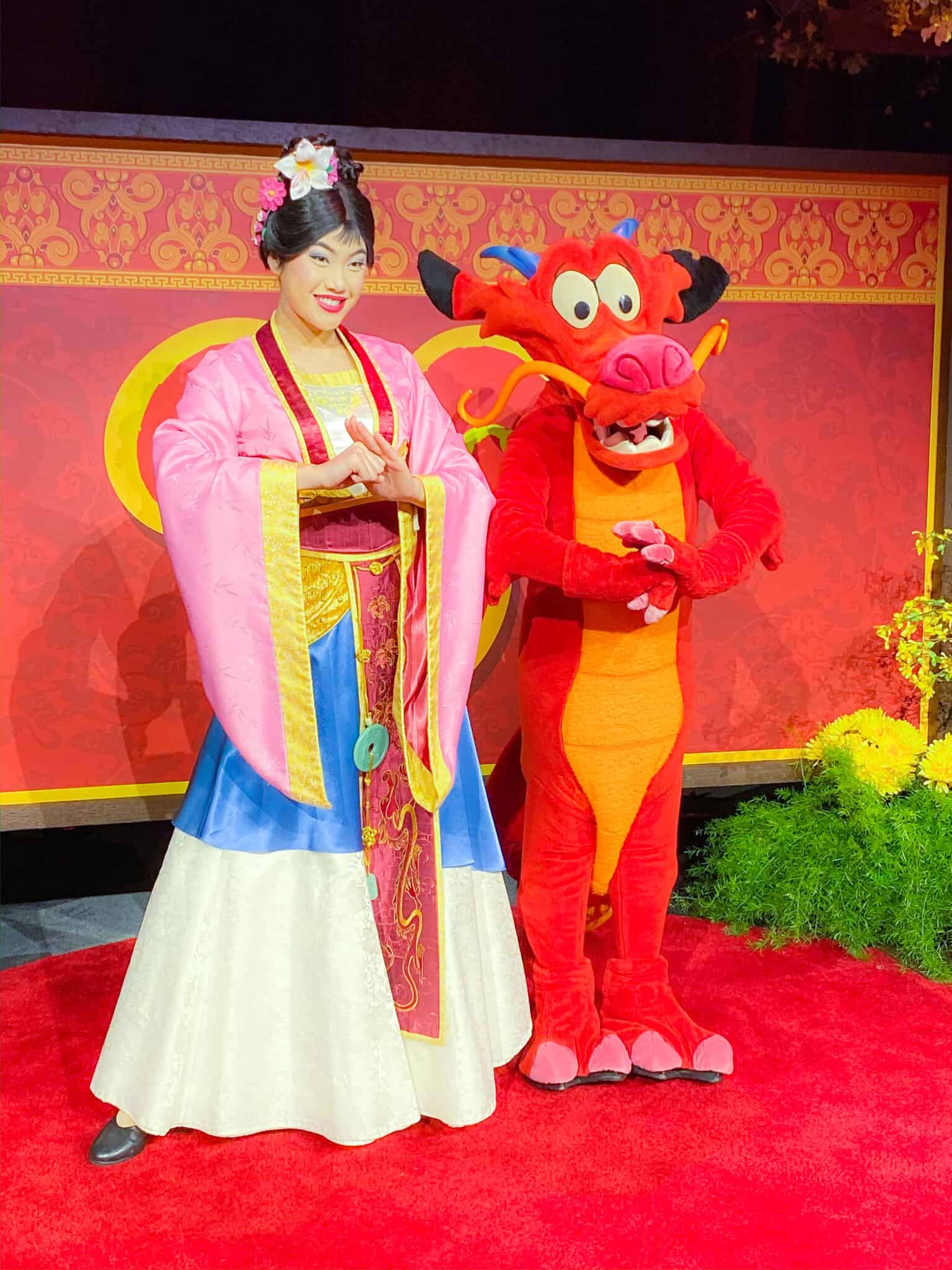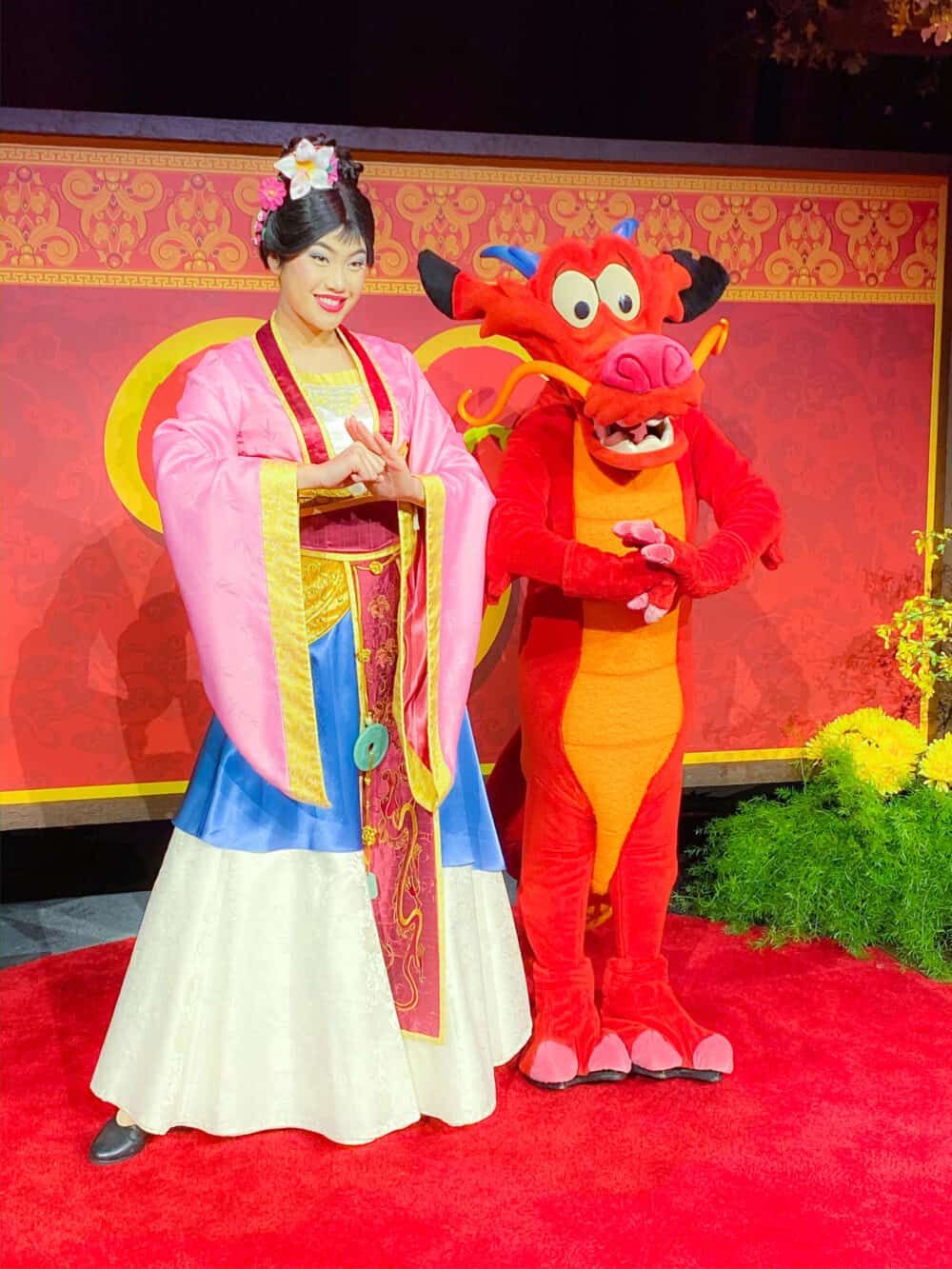 In celebration of the Lunar New Year, Paradise Gardens is the place to find some of your favorite Disney friends! Some of the most loved VICs—Very Important Characters—will be festively dressed to usher in the Year of the Mouse while posing for pics, signing autographs and sharing hugs. Come say hi to Mickey, Minnie, Mulan and some pretty popular Disney pals!
The Merchandise!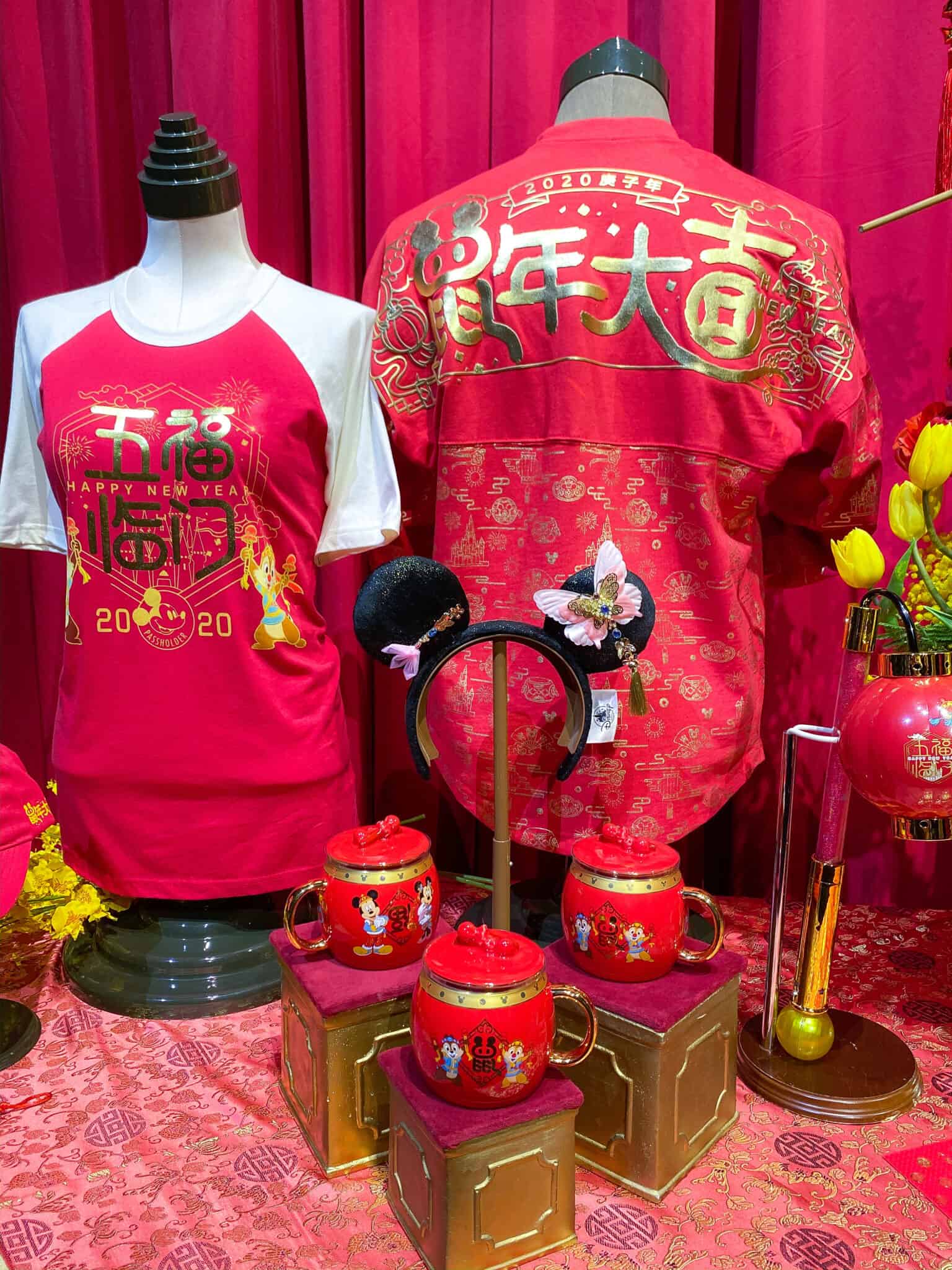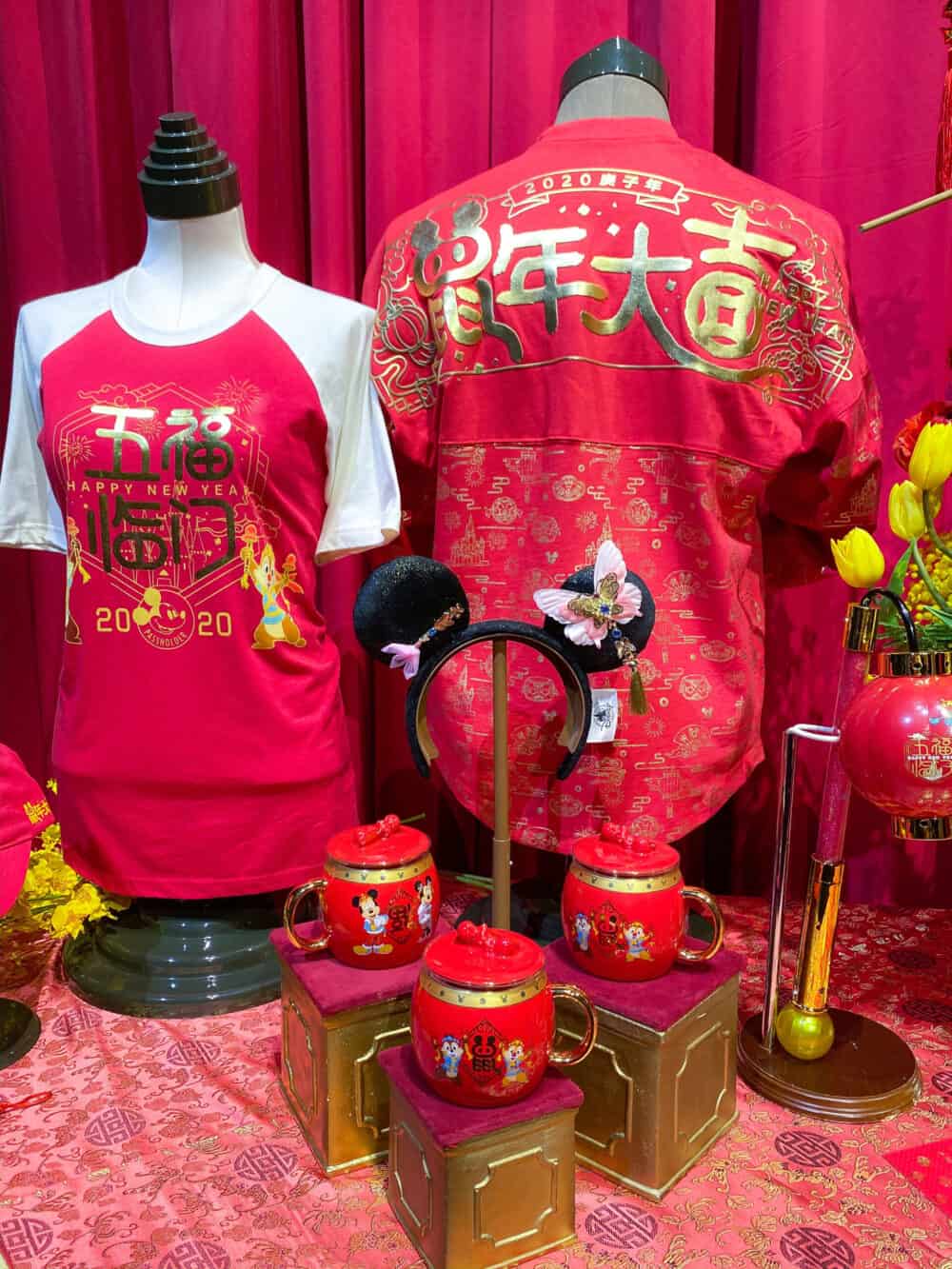 Be sure to stop in the gift shops around Disney California adventure and check the pop up shops along the walkways for some beautiful Lunar New Year Merchandise.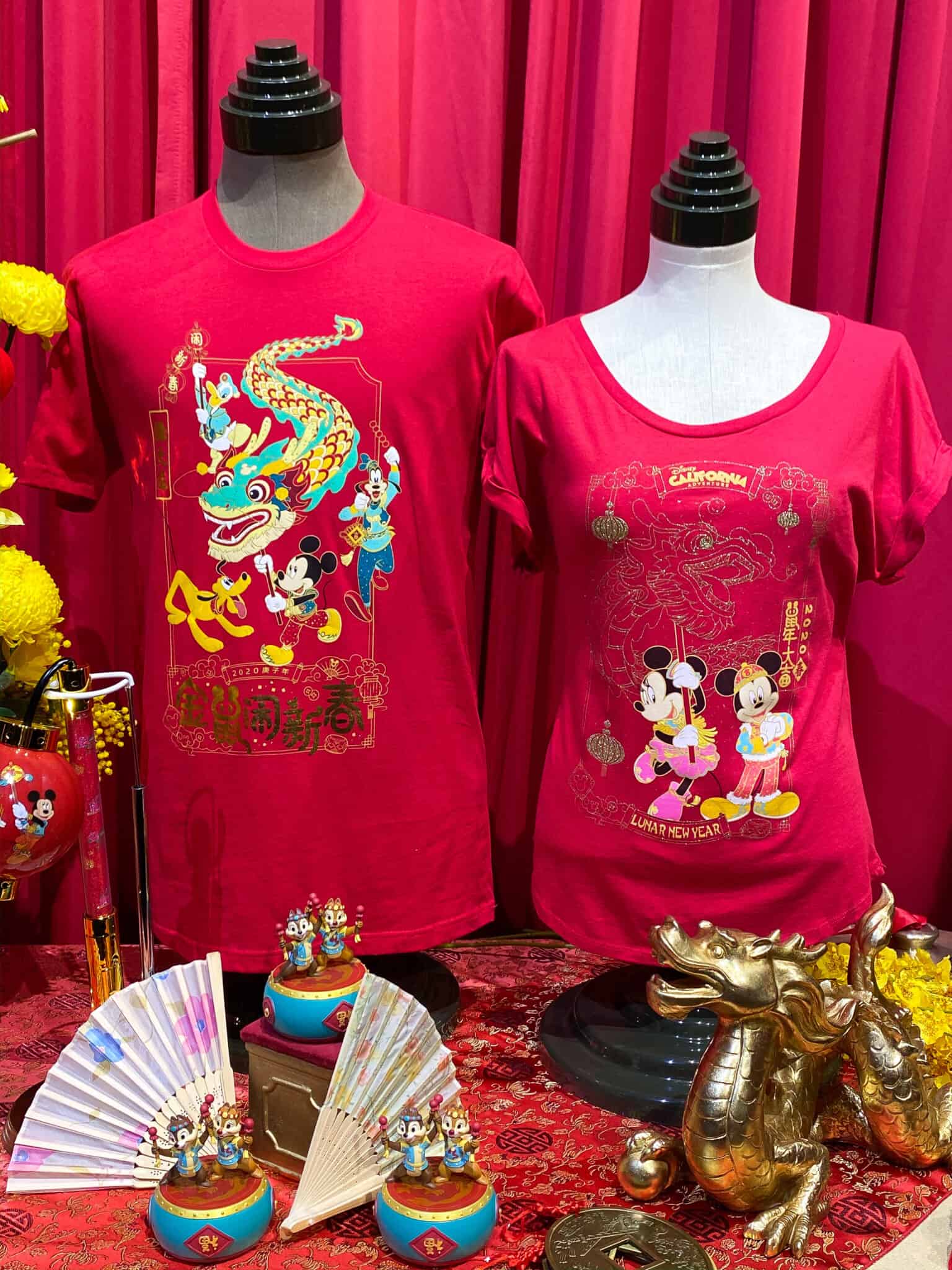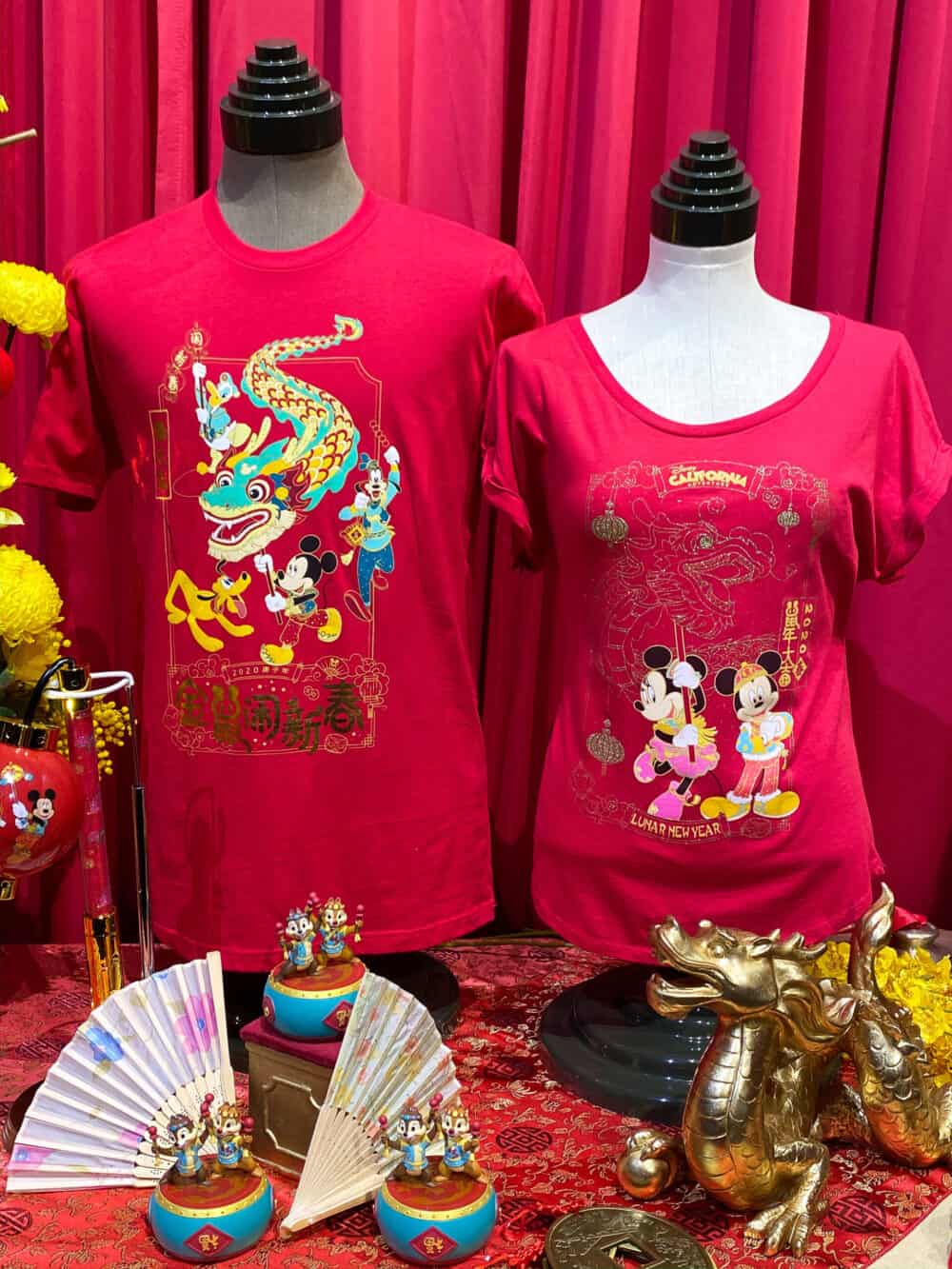 Hope you enjoy your trip to Disney California Adventure for Lunar New Year Celebration January 17th through February 9th 2020.
Pin To Your Favorite Disney Board