Sharing A Tour of Disney's Castaway Cay with you today! Pure paradise during your Disney Cruise Line experience!
Castaway Cay
You are in for the ultimate treat at Disney's Castaway Cay in the Bahamas. I honestly can't say enough about our very first Disney Cruise earlier this month. What a time I'll never forget. As a re-cap, we experienced the 3 night cruise on the Disney Wonder departing from Port Caveral, FL.
One of the highlights of our cruise was definitely exploring around Disney's Castaway Cay in the Bahamas. Another note for you, Castaway Cay is pronounced Castaway "key."
Disney Cruise Line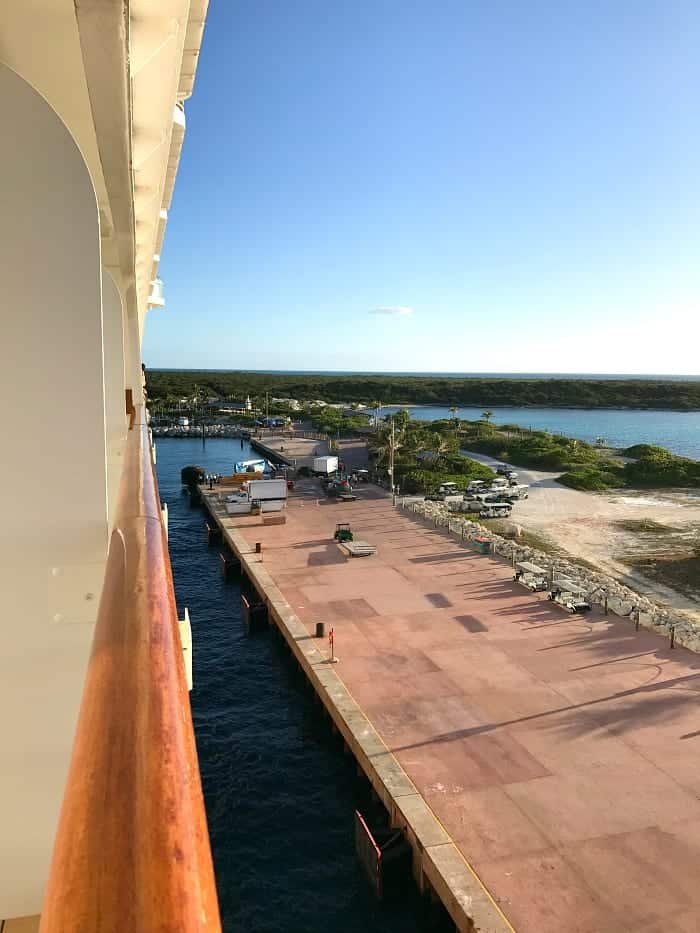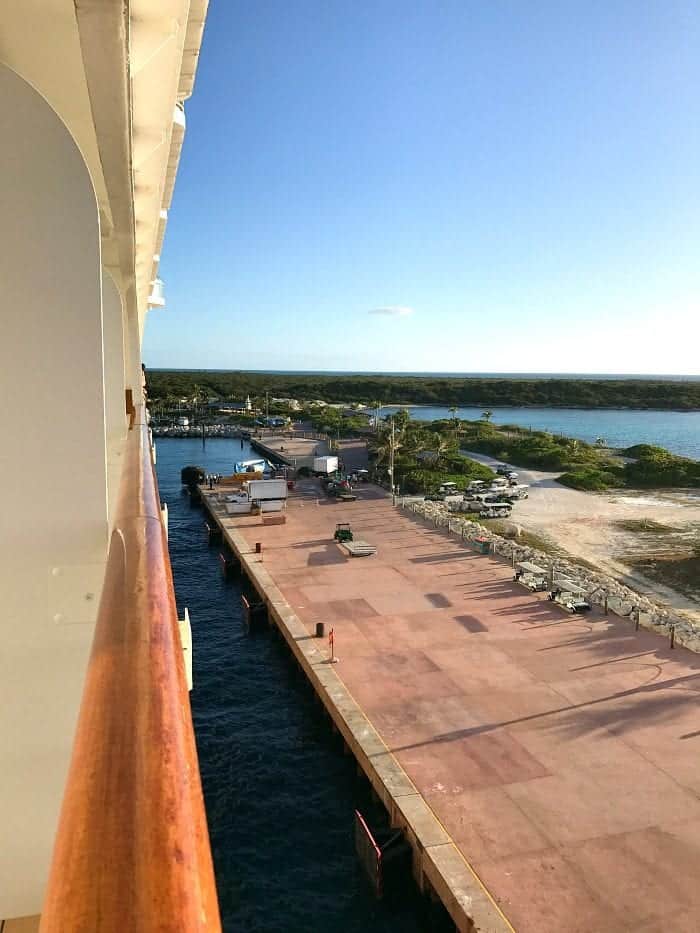 Early Saturday morning we arrived to the island. This was so exciting watching from our verandah. If you'd like to see my review of our Disney Wonder Stateroom with Verandah, check it out HERE.
What Can I do on Castaway Cay?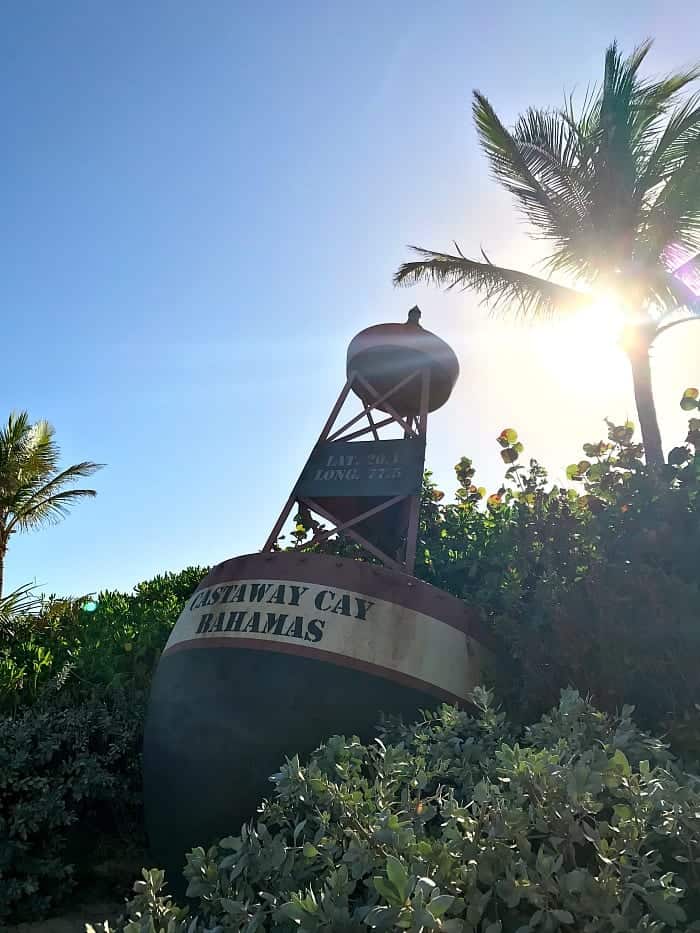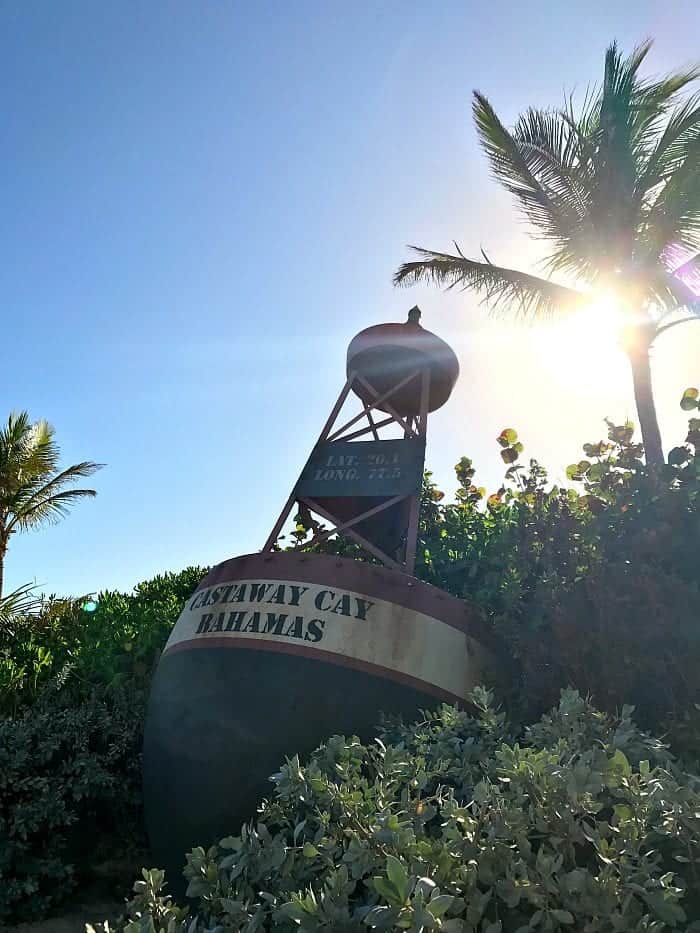 There was so much to do and see once departing from the ship. I'll walk you through the island through photos. Love this buoy at the beginning of the walkways. Great photo spot.
So Many Great Photo Opportunities on Castaway Cay.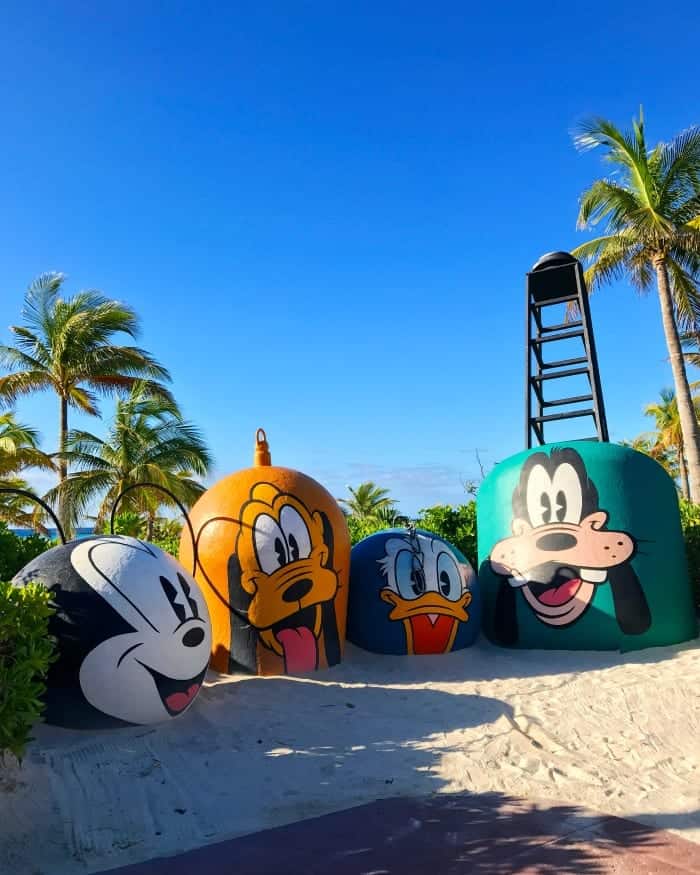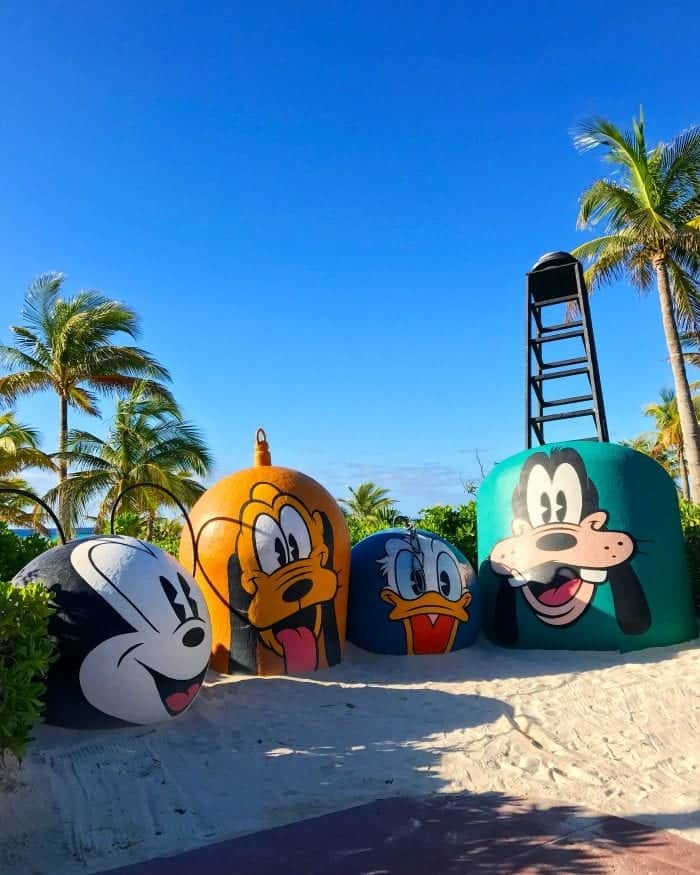 Can you even handle how adorable these Disney paintings are? Another fun feature down the walkway. Another perfect photo spot.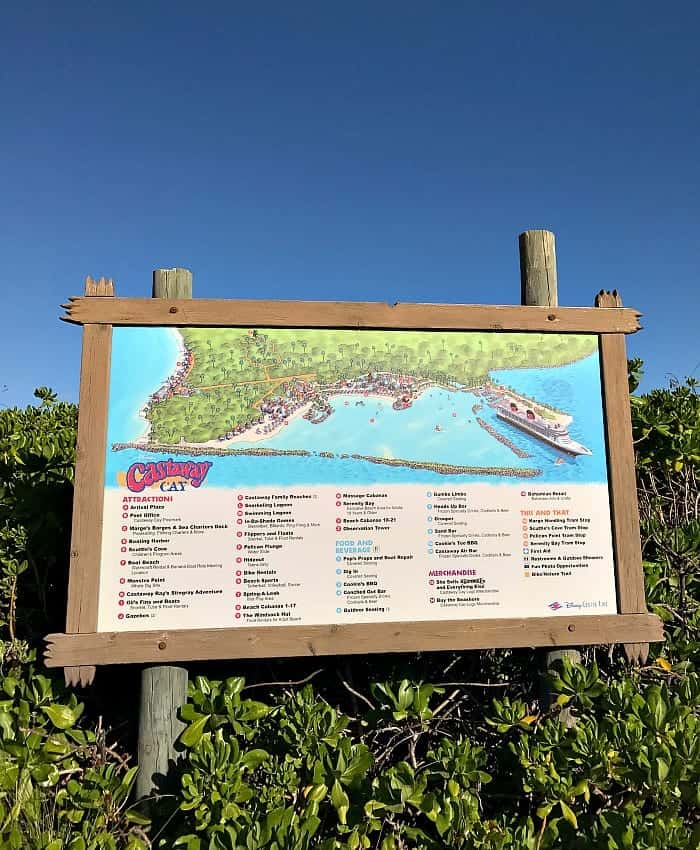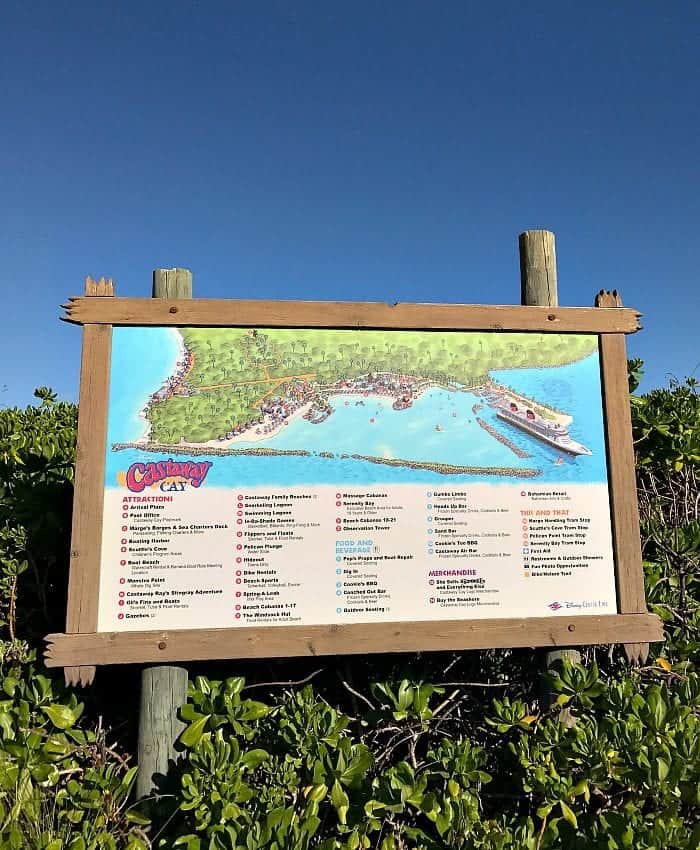 You've got a Castaway Cay map at the beginning of the island as well.
How Do I Get Around Disney's Castaway Cay?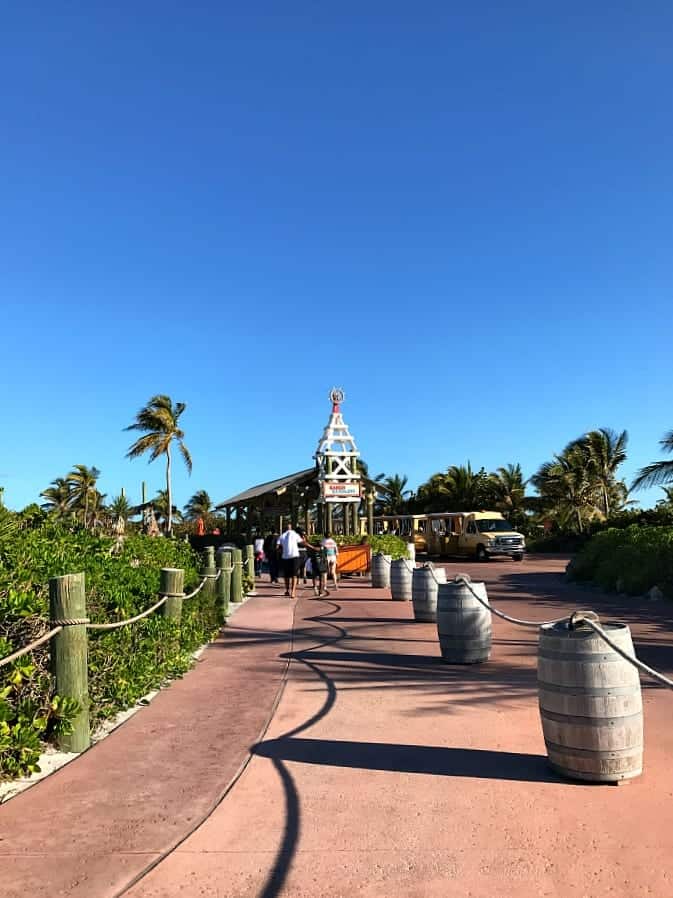 There are shuttles/trams to take you to various parts of the island should you not feel like walking. My husband and I walked most parts of the island, gorgeous views all around so it's worth it to walk.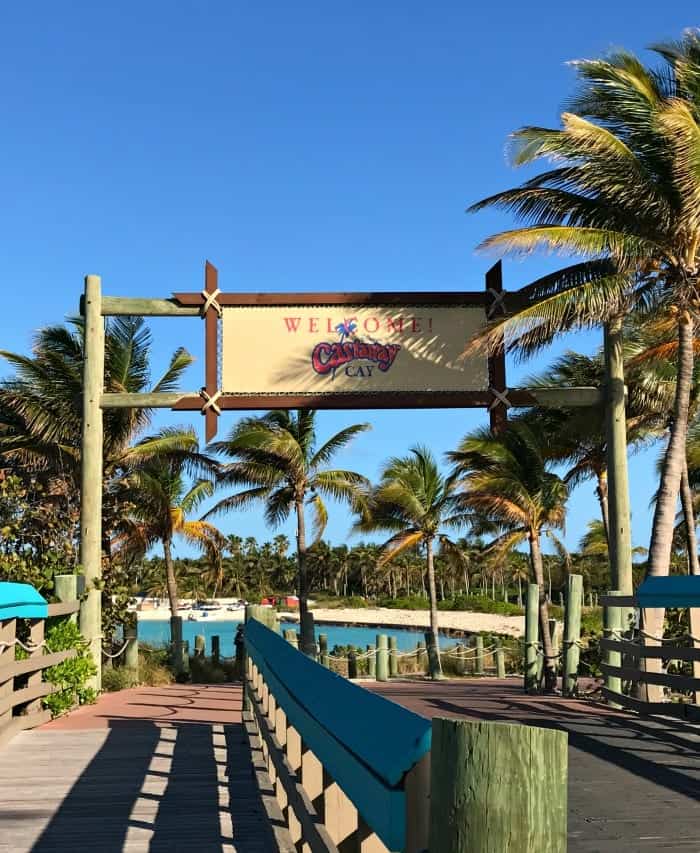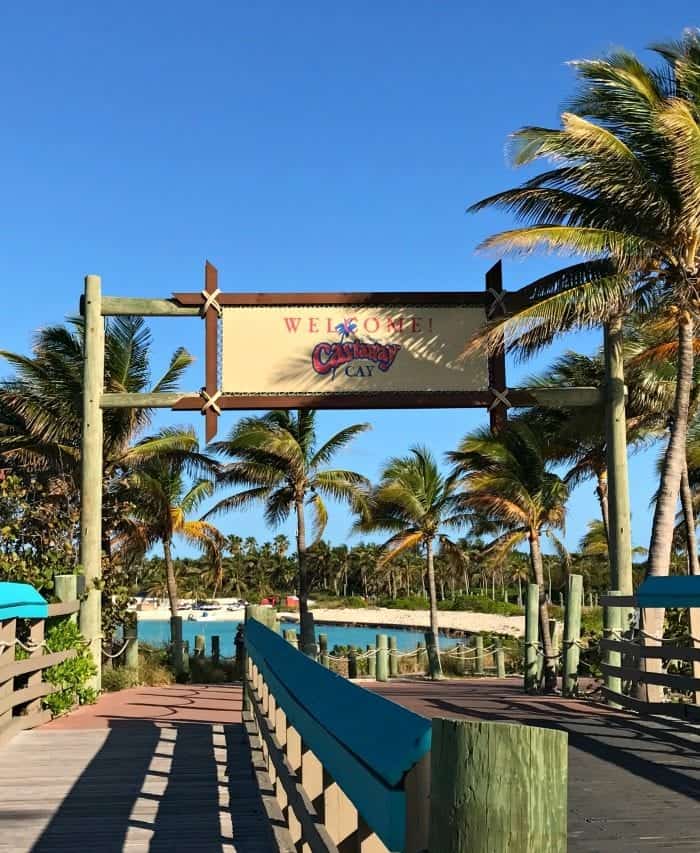 Welcome to Castaway Cay!
Castaway Cay Weather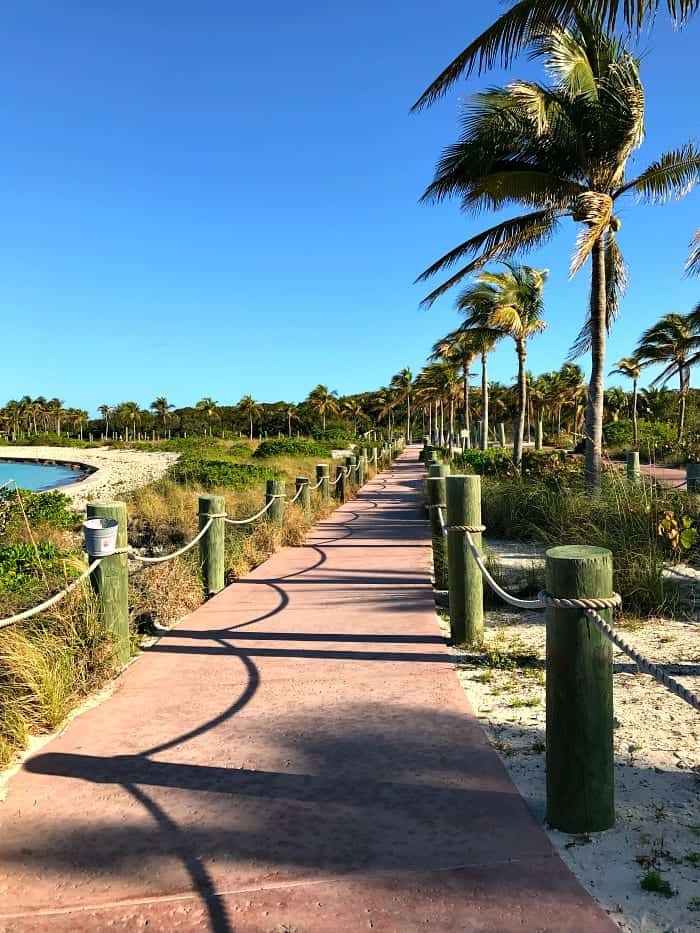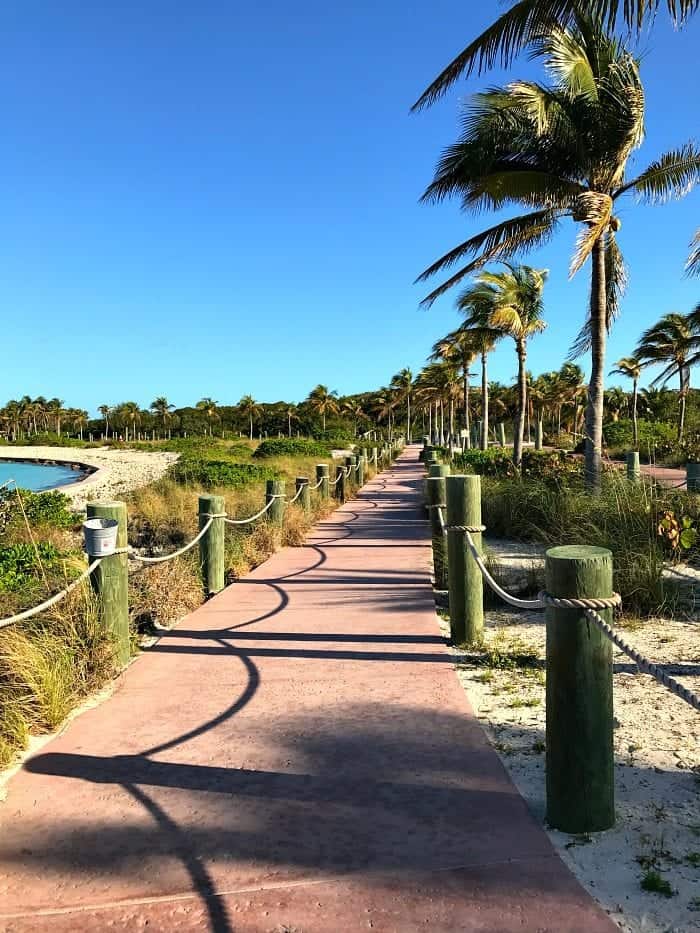 Castaway Cay weather has been GORGEOUS the 3 visits I've had over the last few years. Check weather.com to get an idea of the timing of your cruise. The colorful beachy walkways are breathtaking.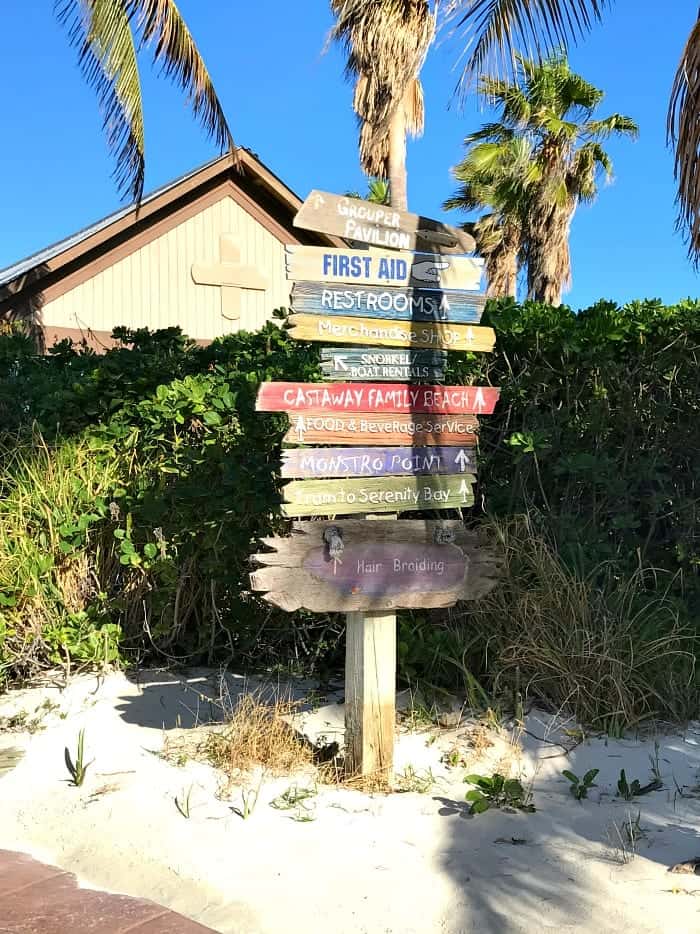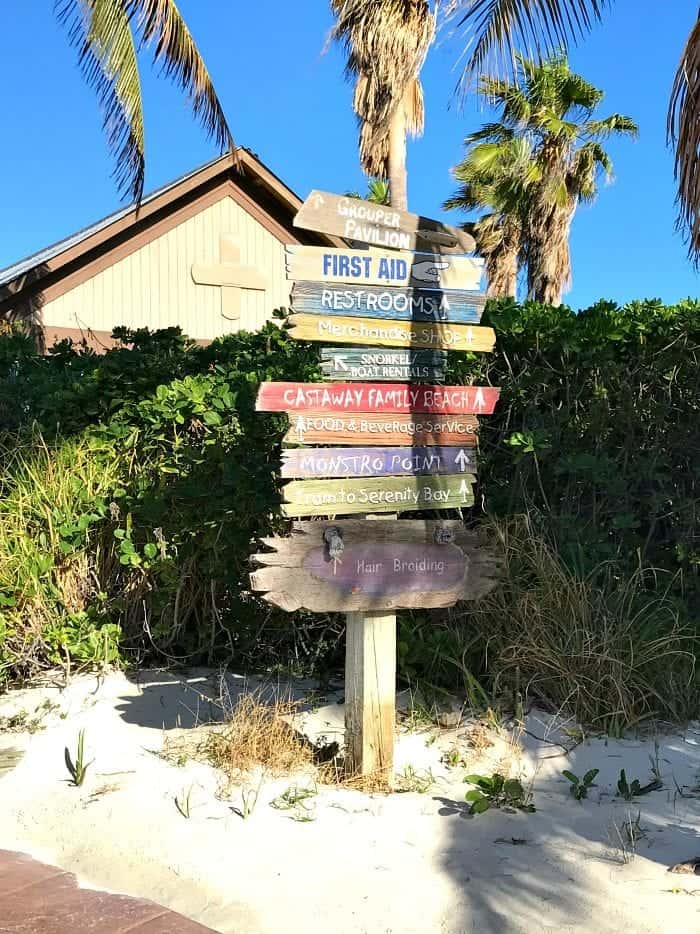 You've got plenty of signs to point you in the right direction.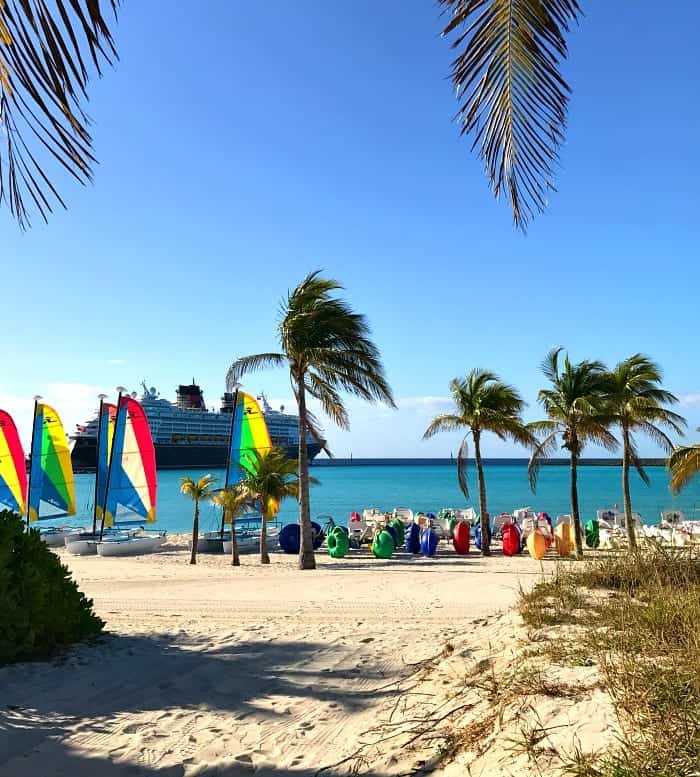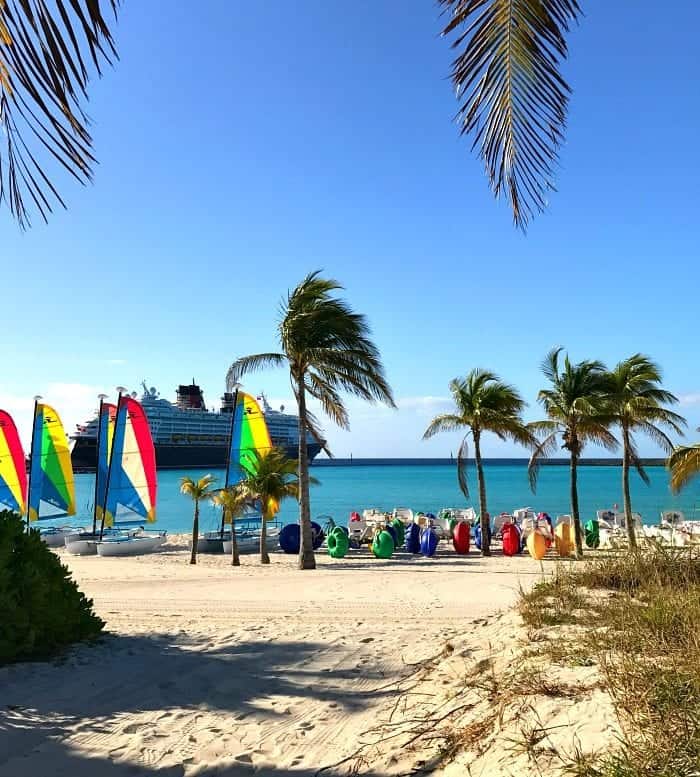 So many things to do on the island. You can rent these cool floating paddle bikes if you'd like, choose an excursion, or just spend the day lounging by the beautiful water.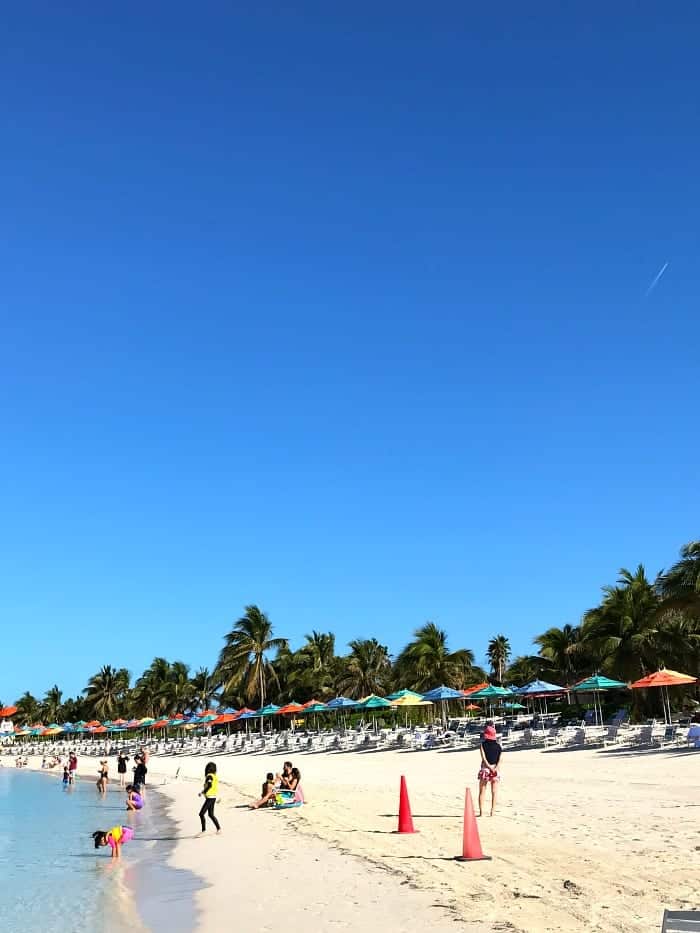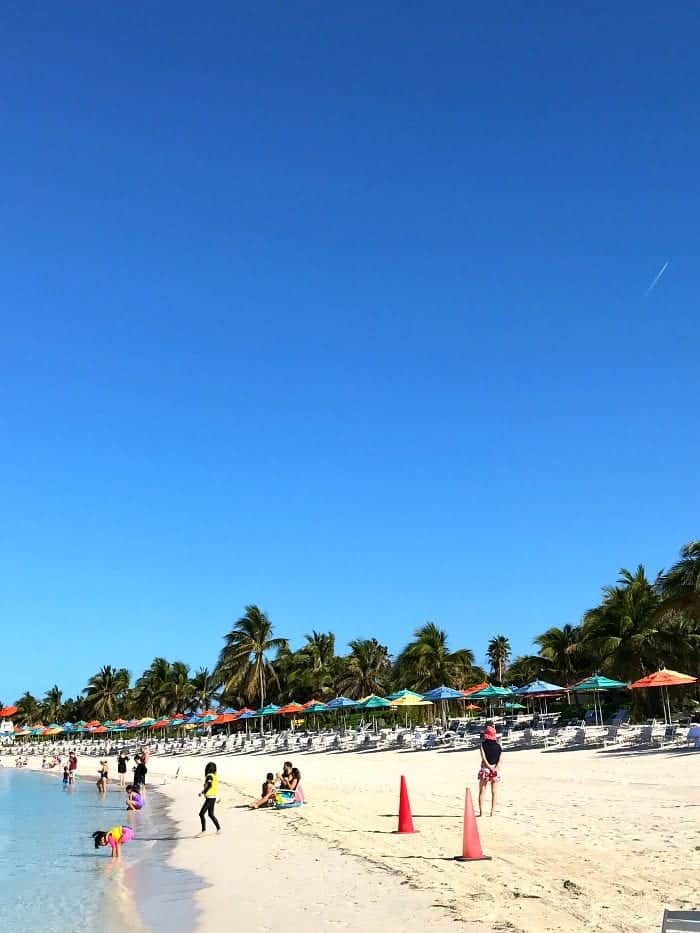 I love that Castaway Cay has a family beach and also an adults only beach "Serenity Bay" should you be traveling with just adults. We spent time at both, but most of our day at Serenity Bay. It was fantastic.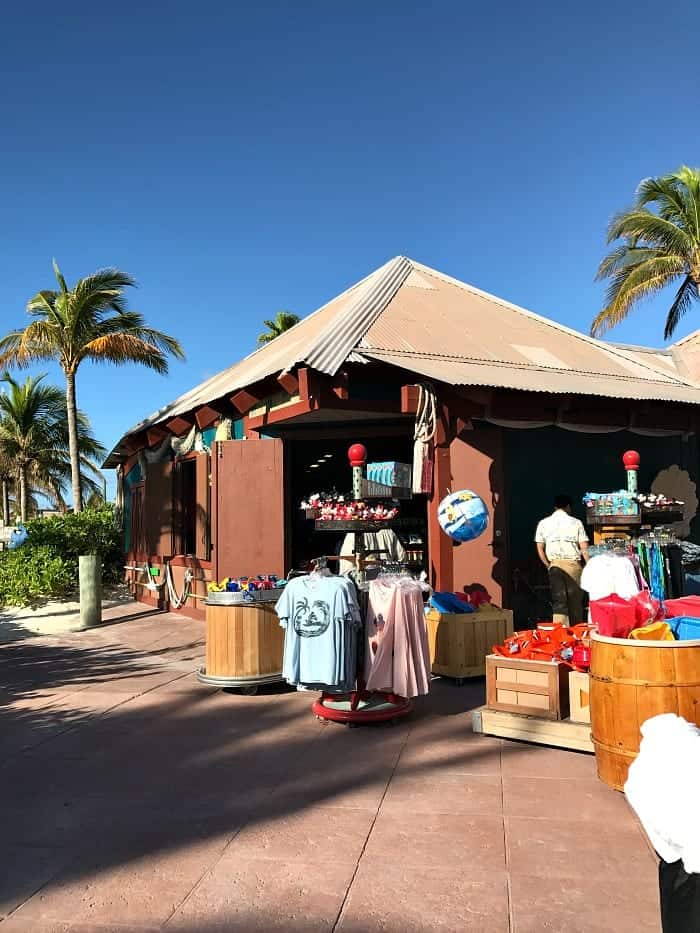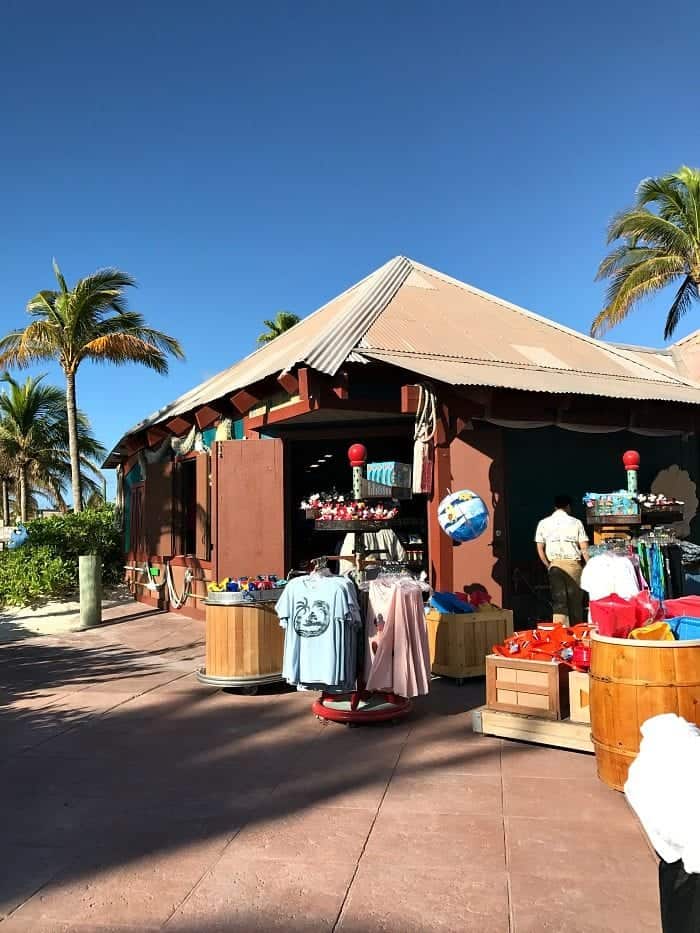 Loved strolling through the many gift shops throughout the island. Adorable merchandise.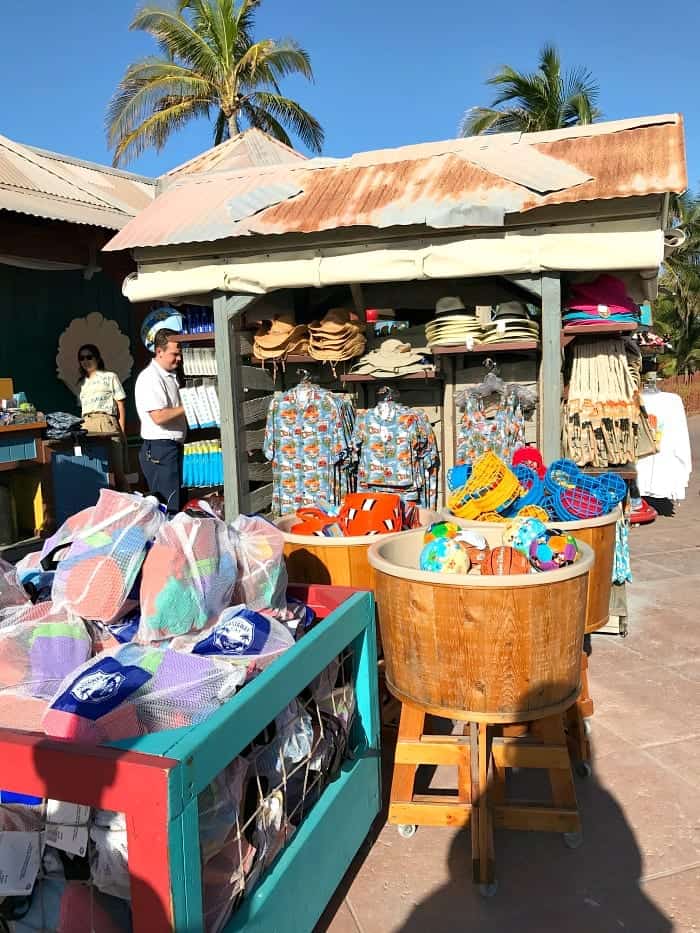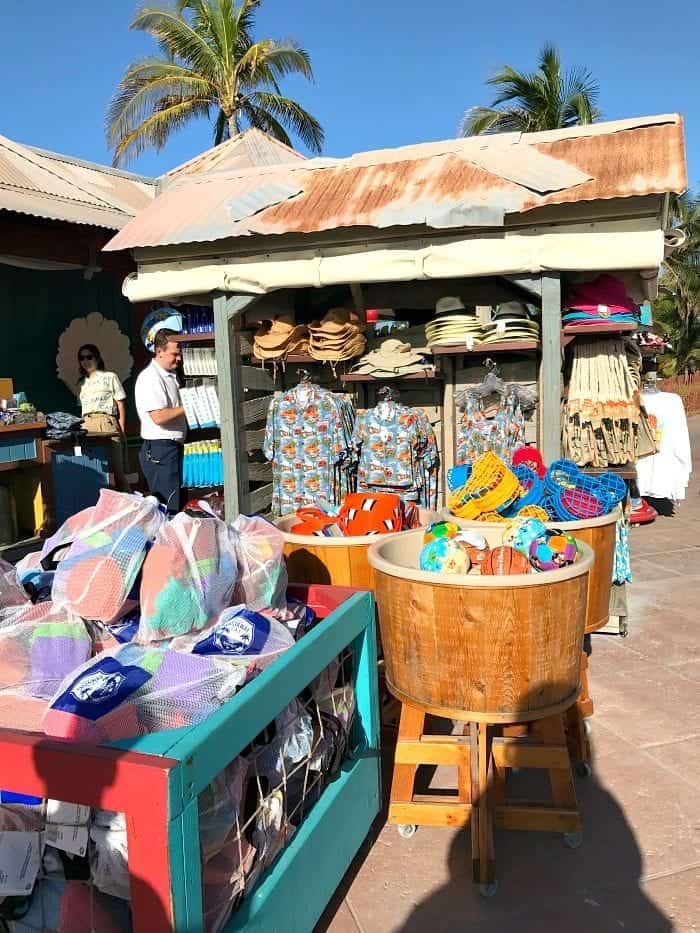 My boys would have wanted one of everything, ha!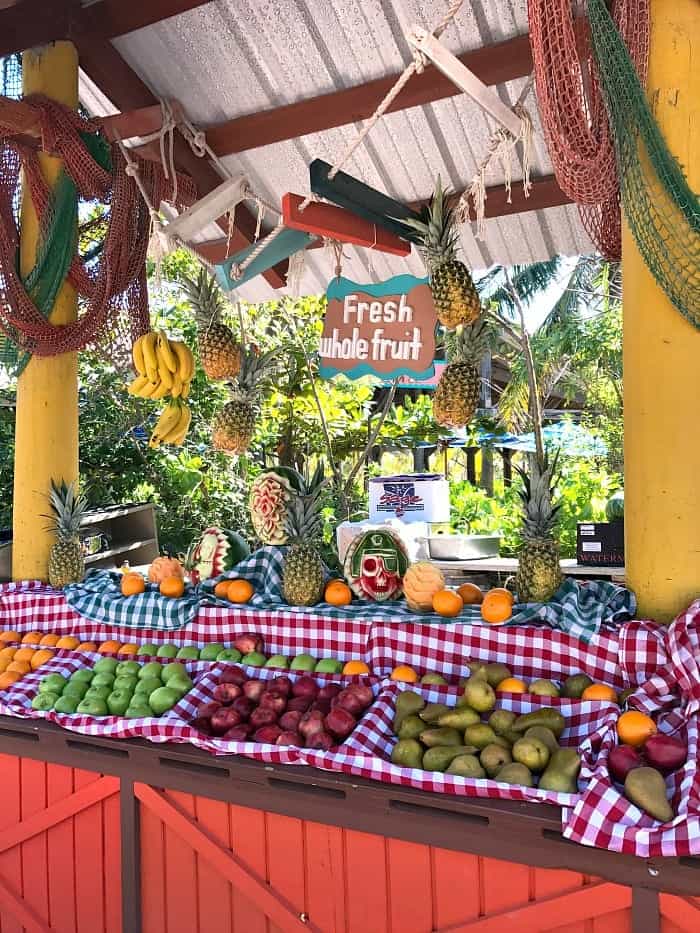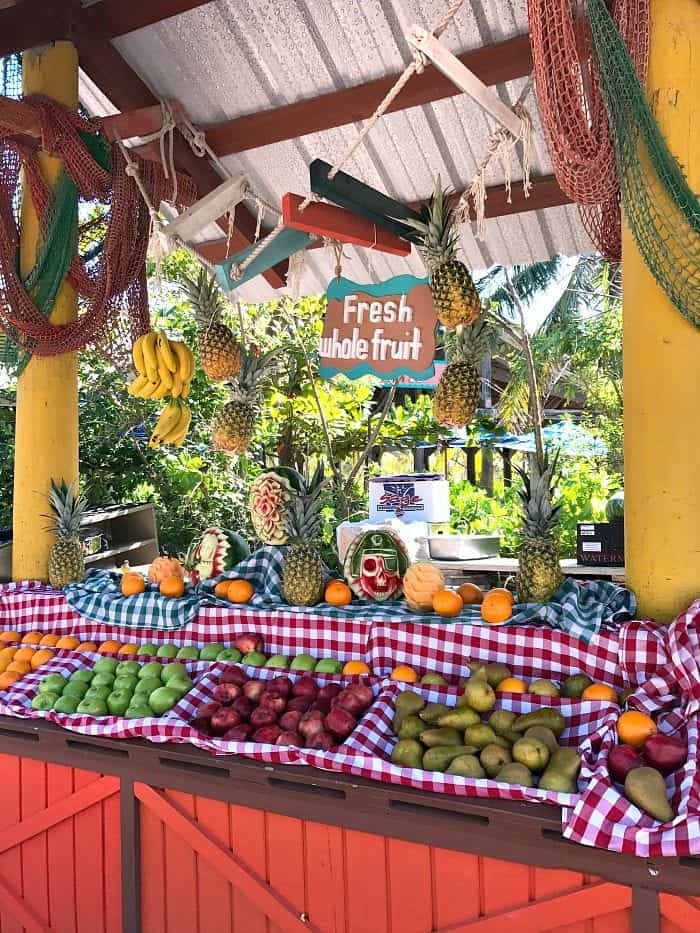 You can help yourself to the fun fresh fruit stand near the family beach.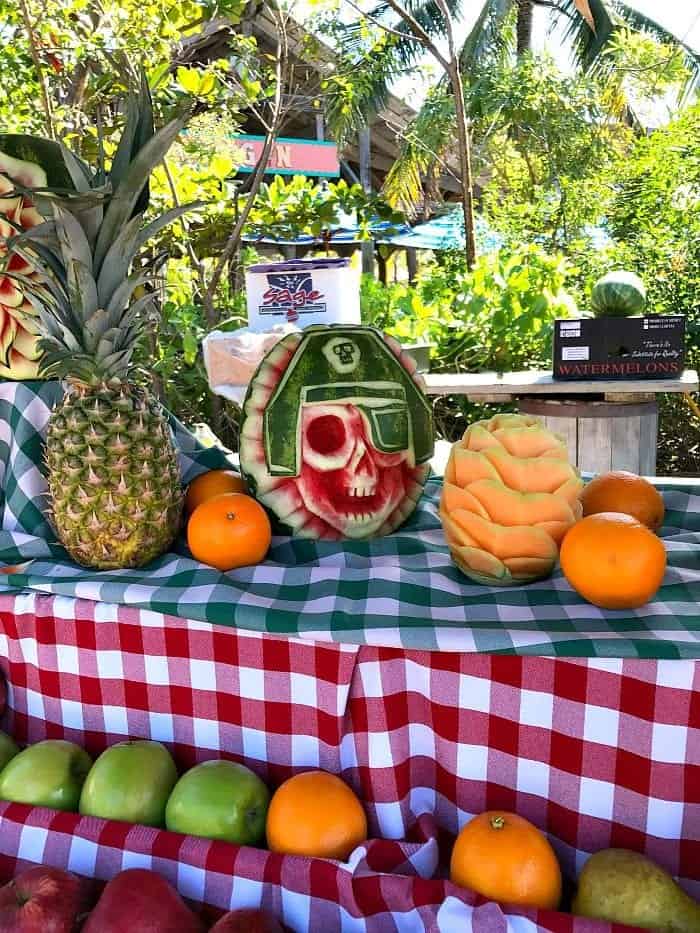 Check out the watermelon art!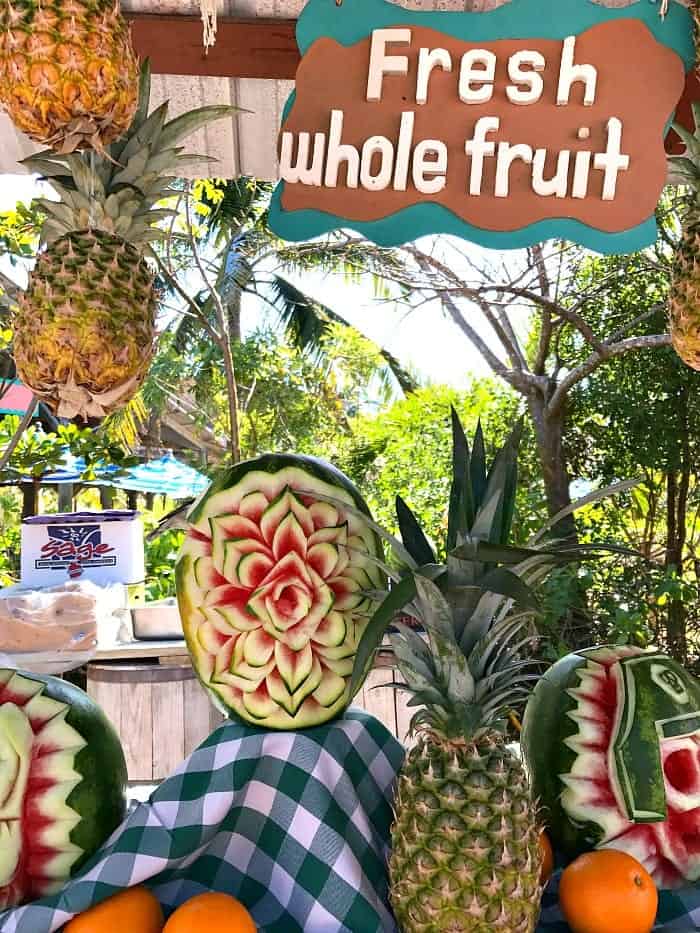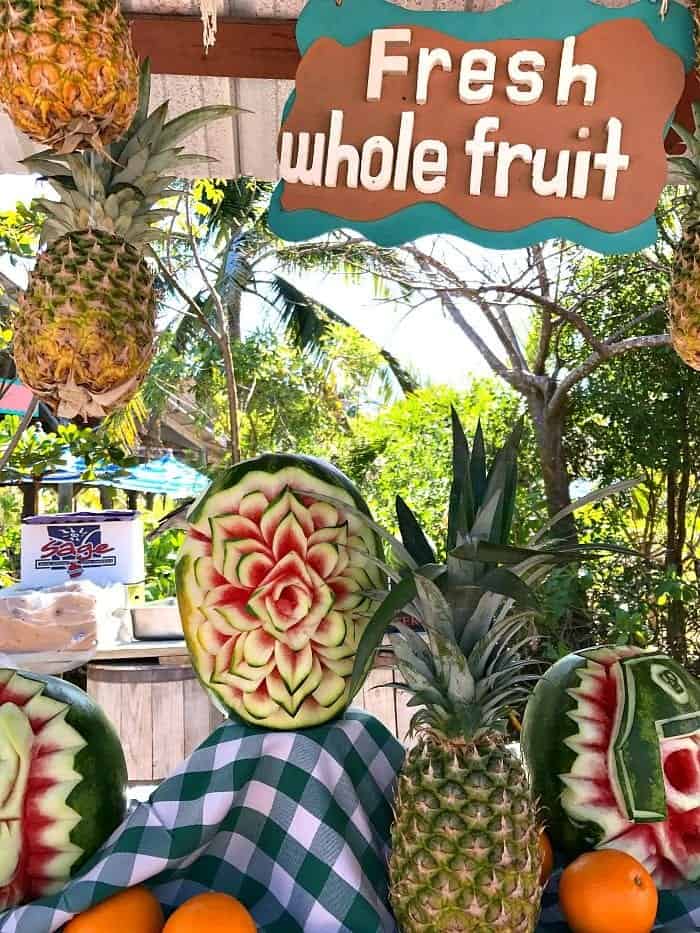 It was so fun watching the little birds enjoying these watermelon, you can see the bird sticking out of the back of the watermelon if you look closely.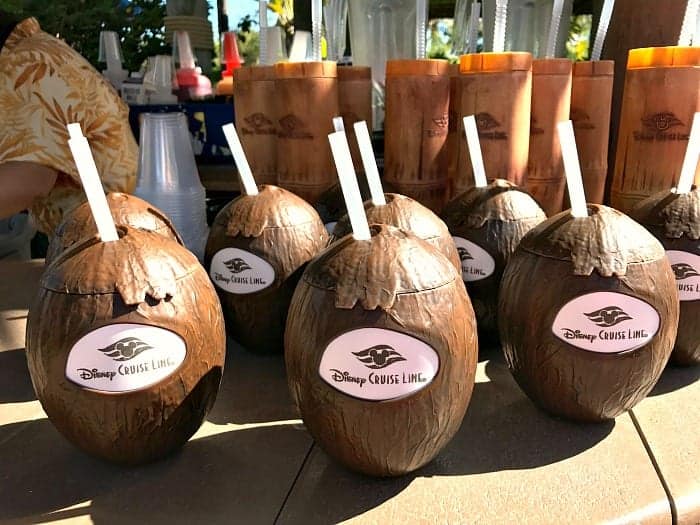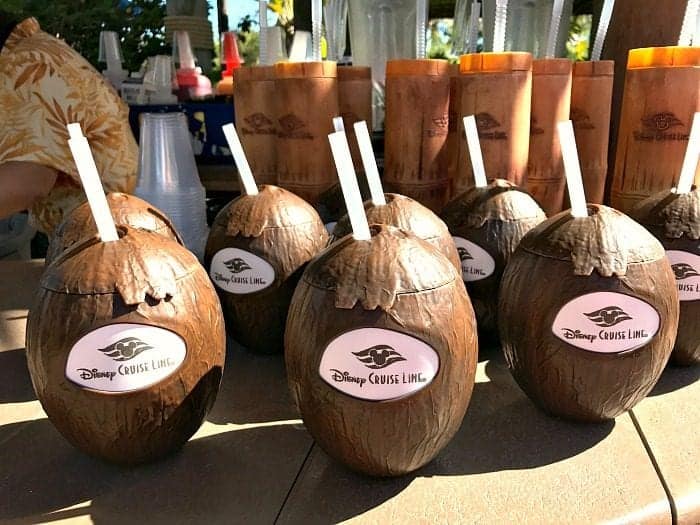 There were a number of drink stands where you could purchase a frosty beverage. Loved these coconut sippers.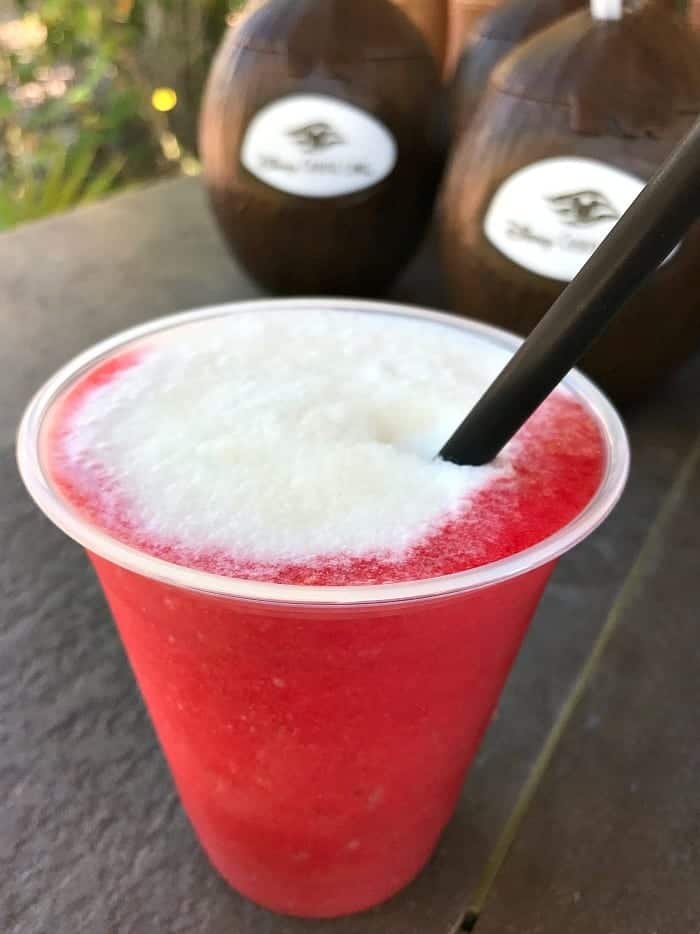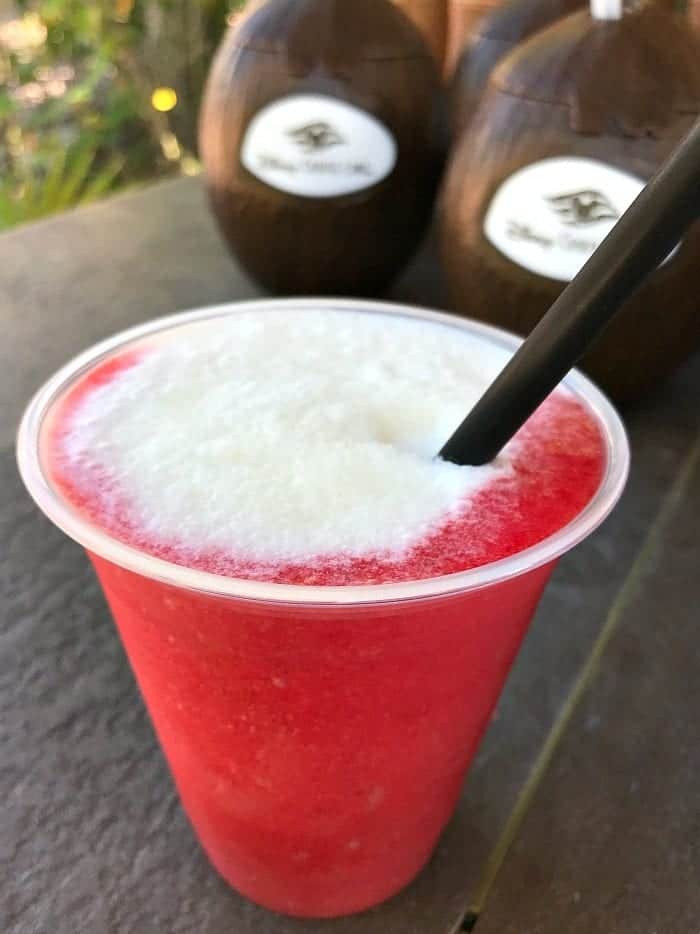 We shared this strawberry colada drink. It was perfection! While this was a non-alcoholic drink, you can purchase alcohol if you desire.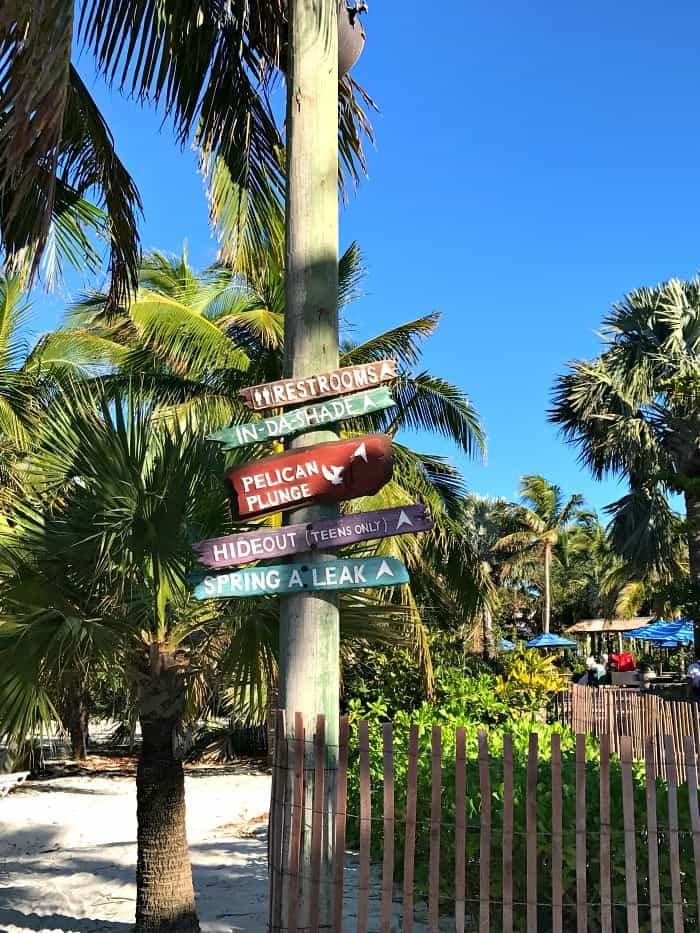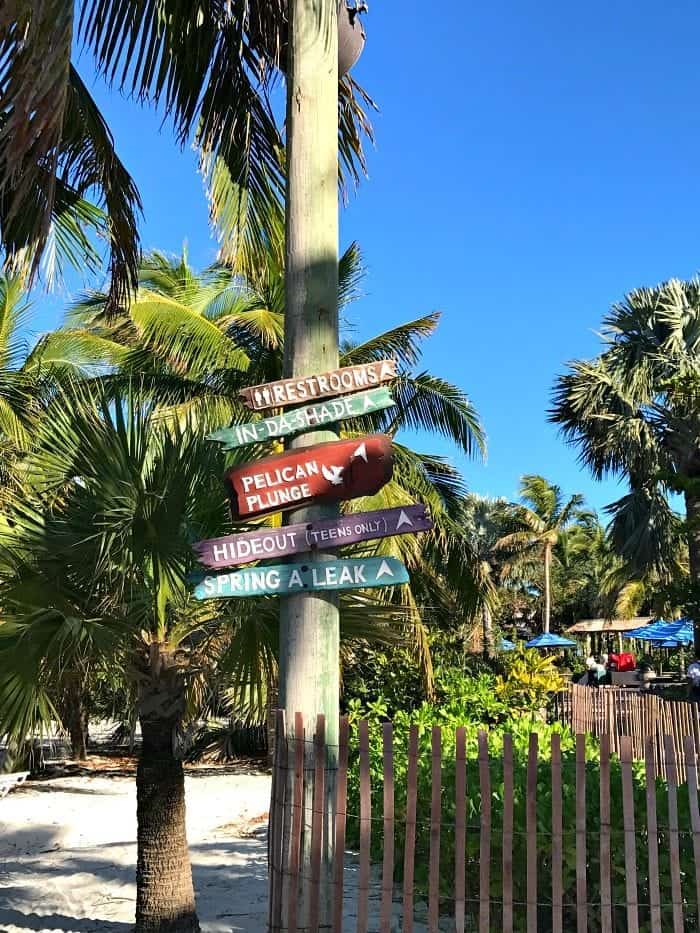 Love that the island also has a teens only area. My boys would have loved this.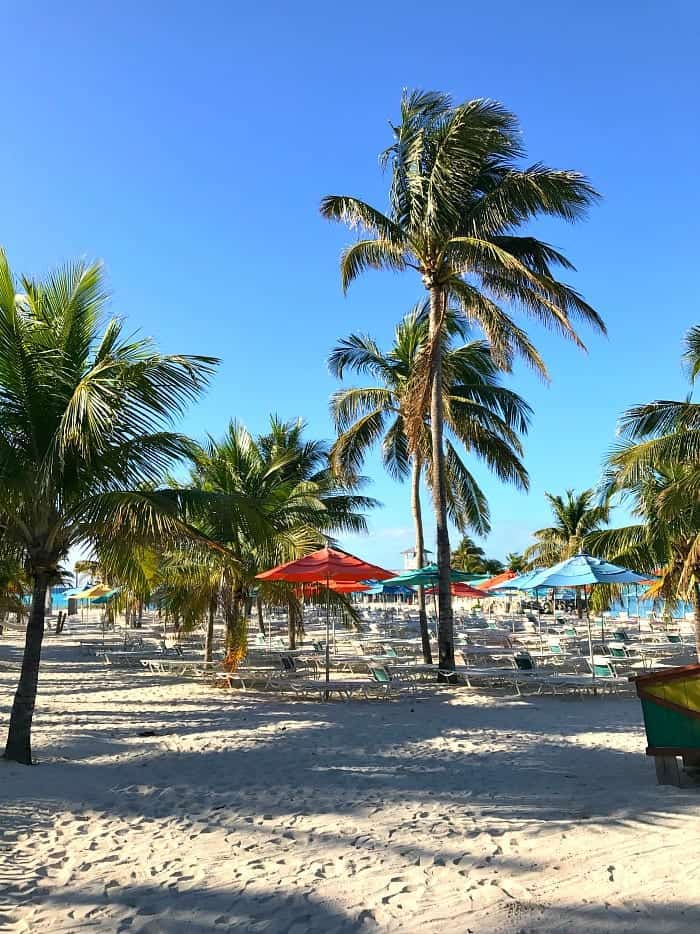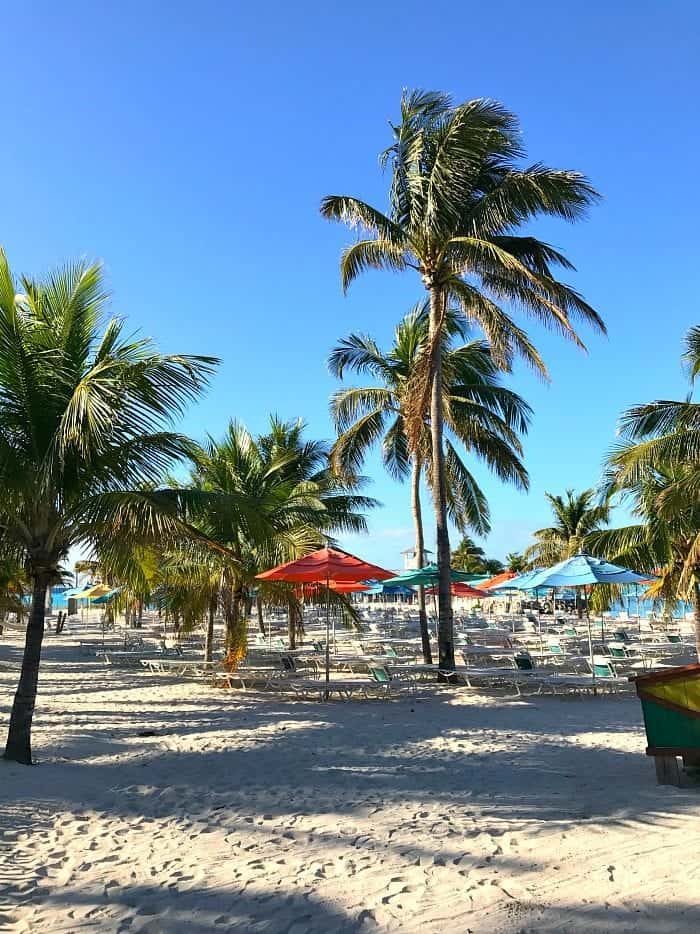 Another shot of the family beach area before it filled up with families 🙂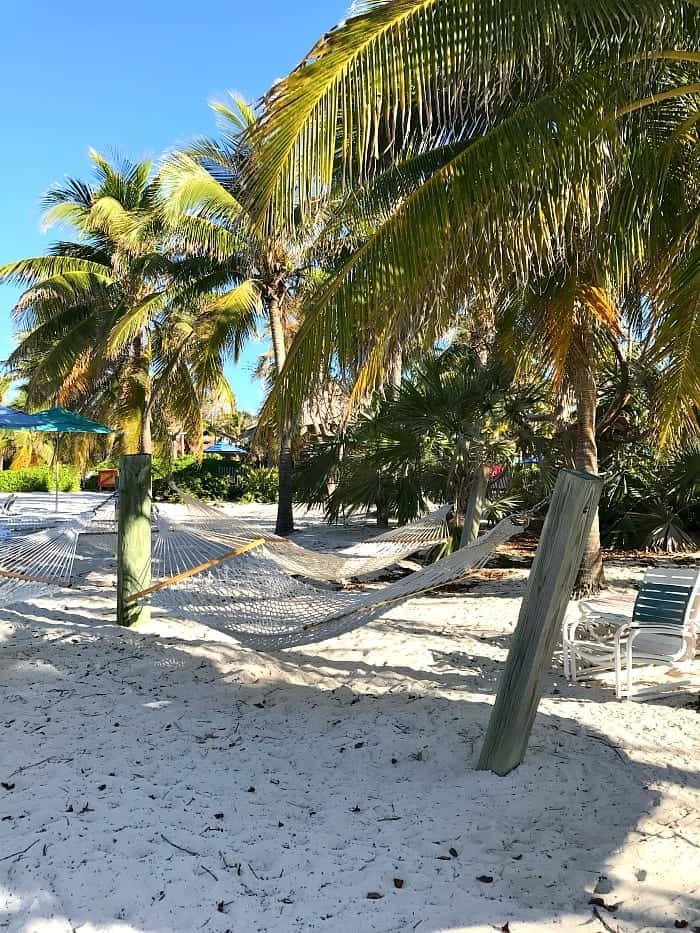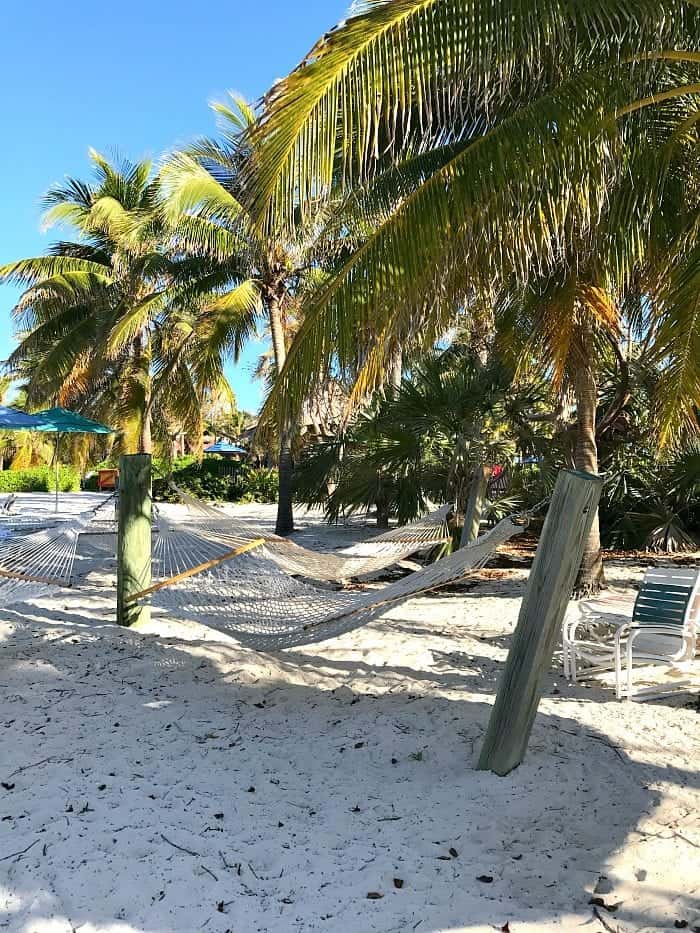 Lots of hammocks around the island for relaxing.
Is The Food Free on Castaway Cay?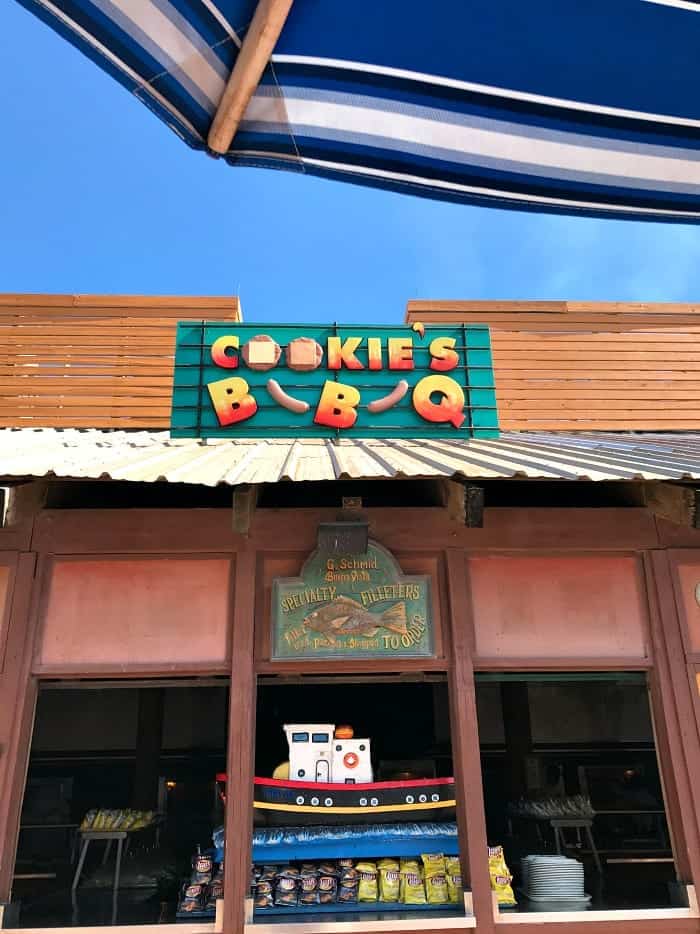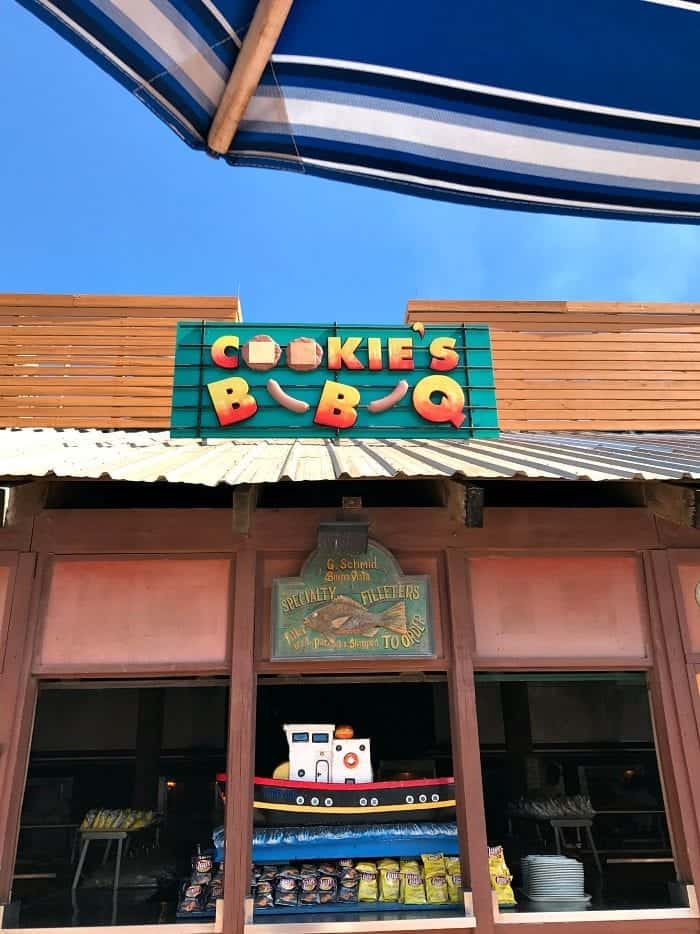 A BBQ lunch comes complimentary with your cruise. Starting at 11:30am you can help yourself with as much BBQ you care to enjoy. Cookies BBQ is located in the family beach area.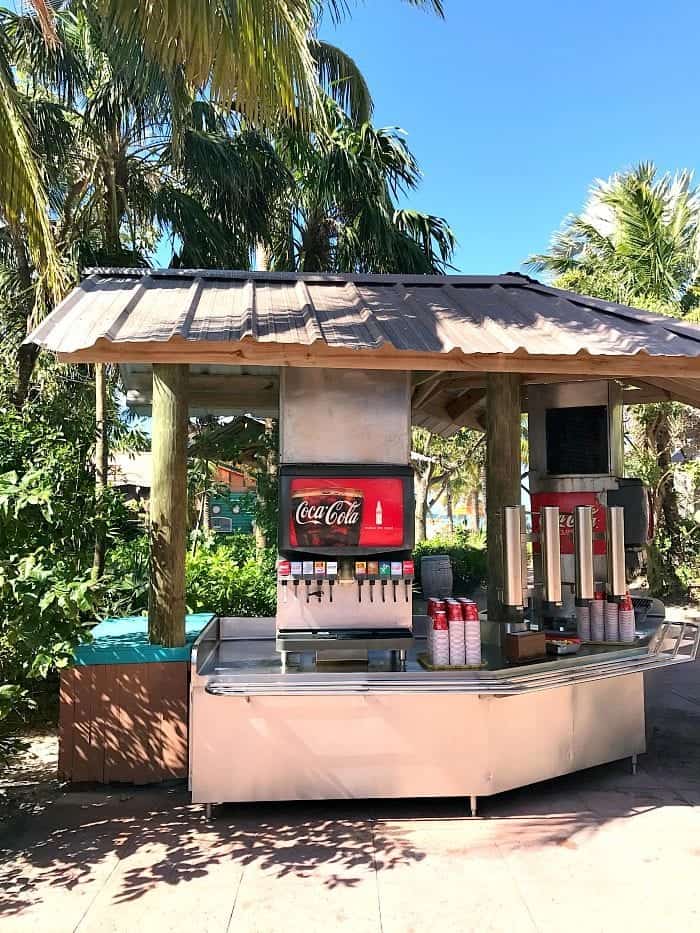 Complimentary drinks throughout the day too.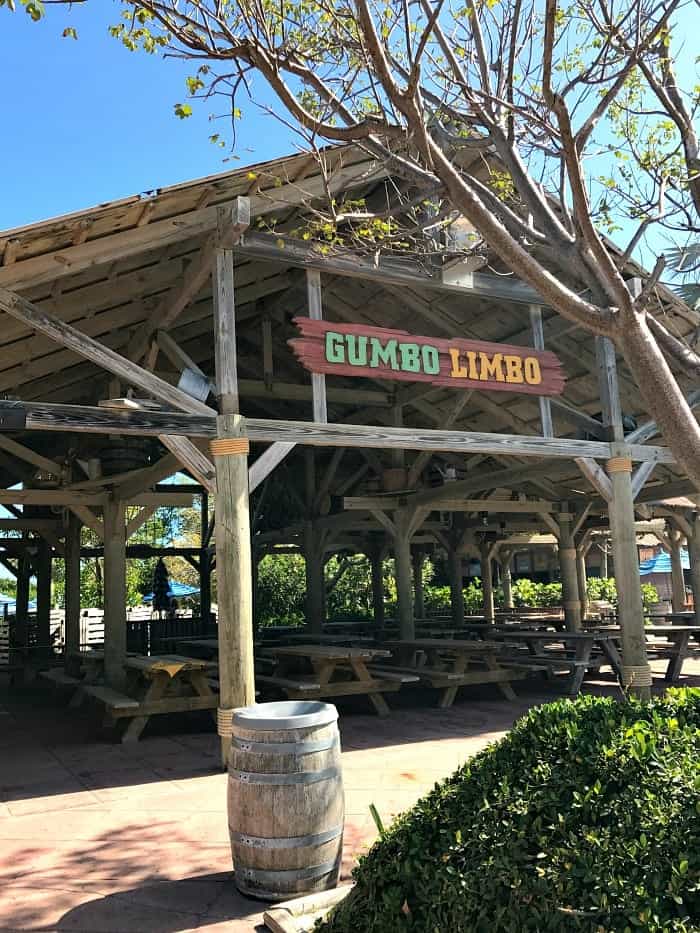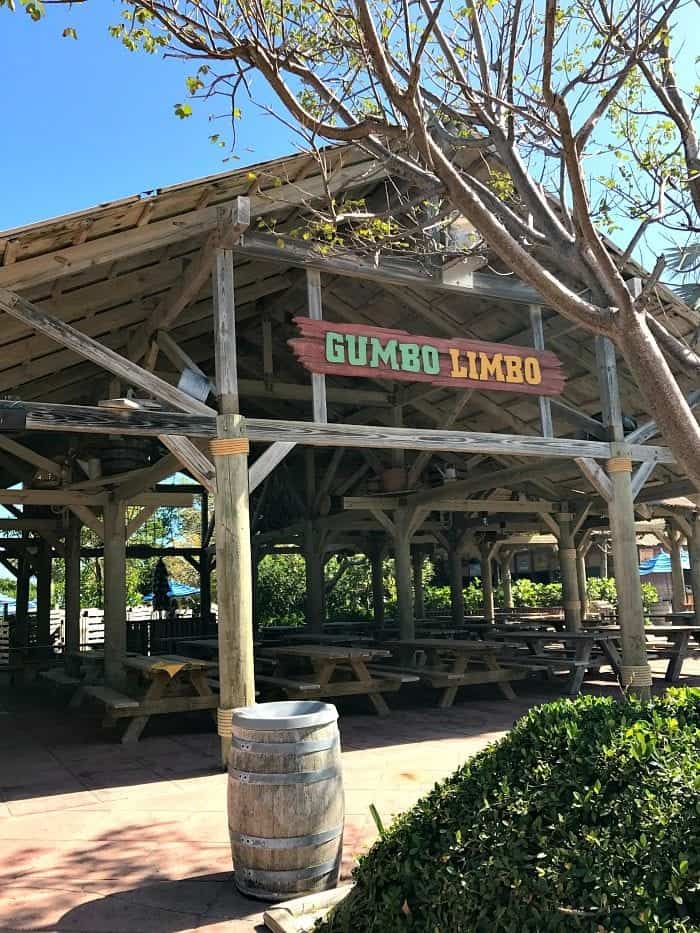 An area for eating your lunch in the family beach area.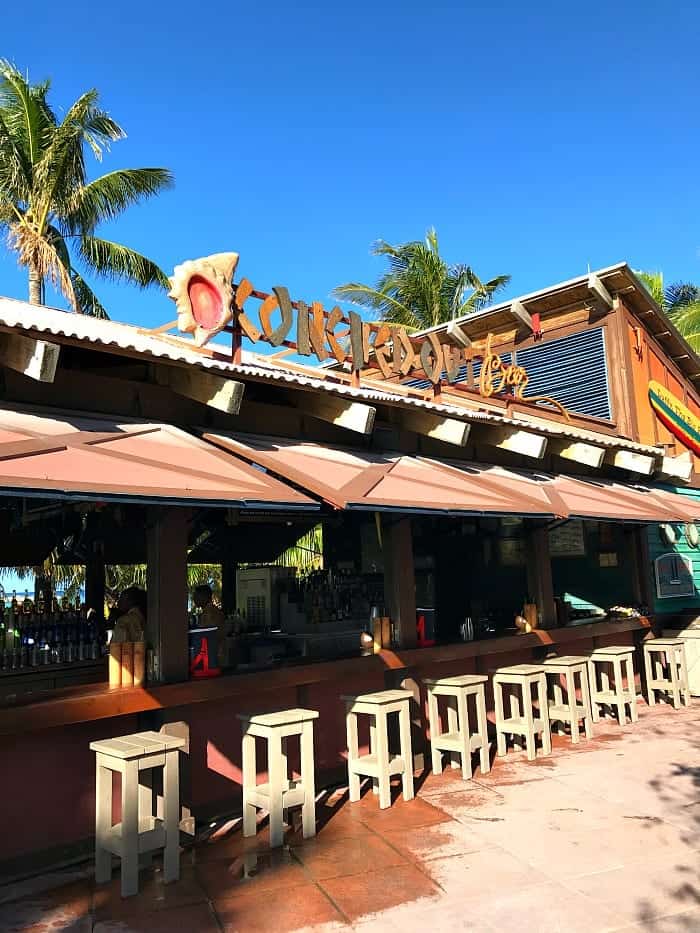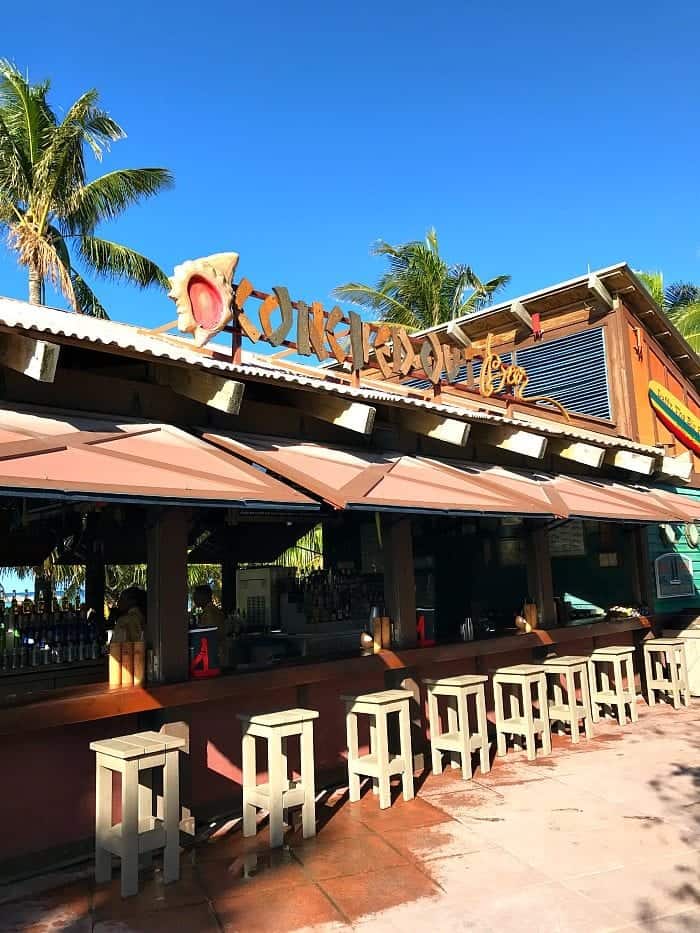 A bar is available as well, all drinks for purchase.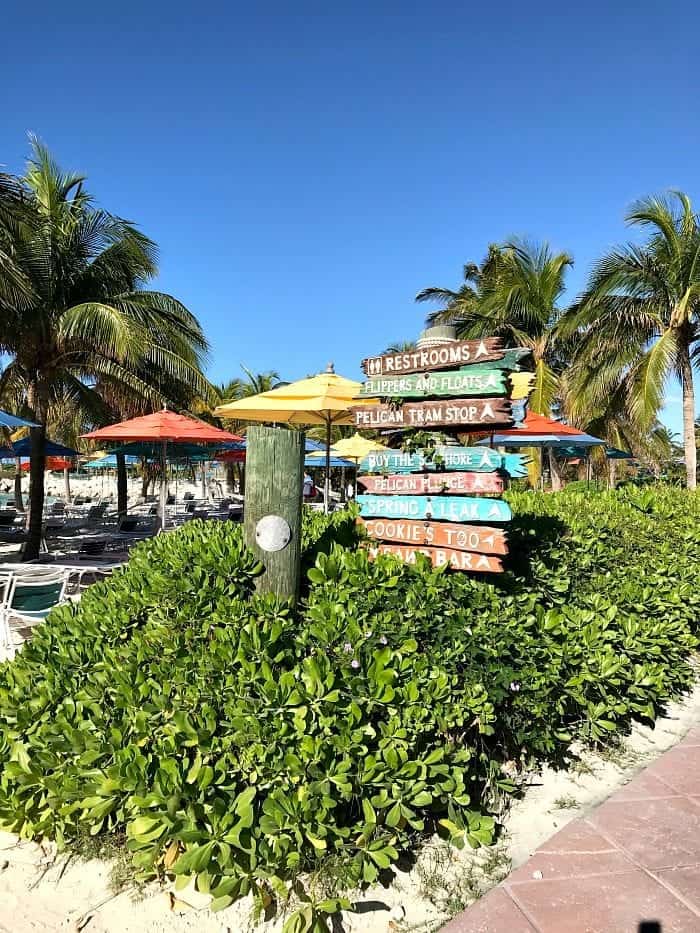 There were plenty of restrooms around the island as well. Just follow the signs 🙂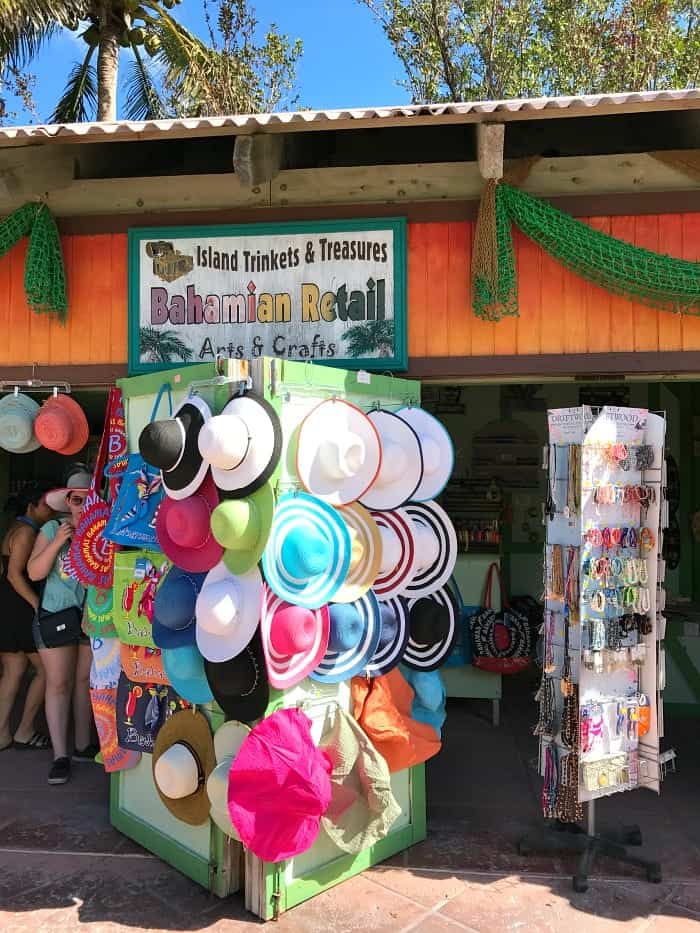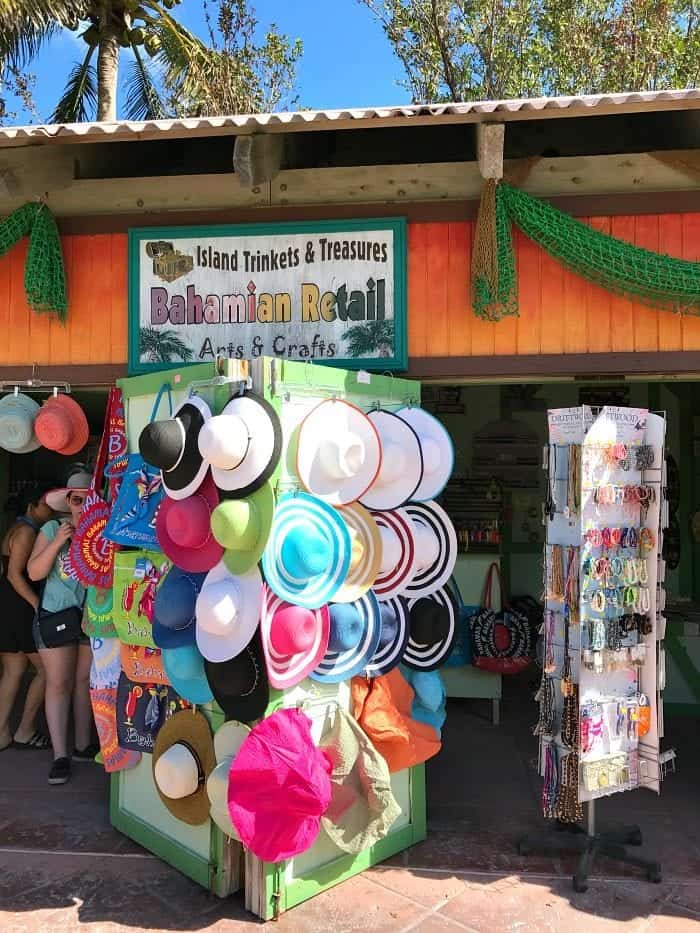 I love that the island offered Bahamian gifts too. Lots of fun things to look at.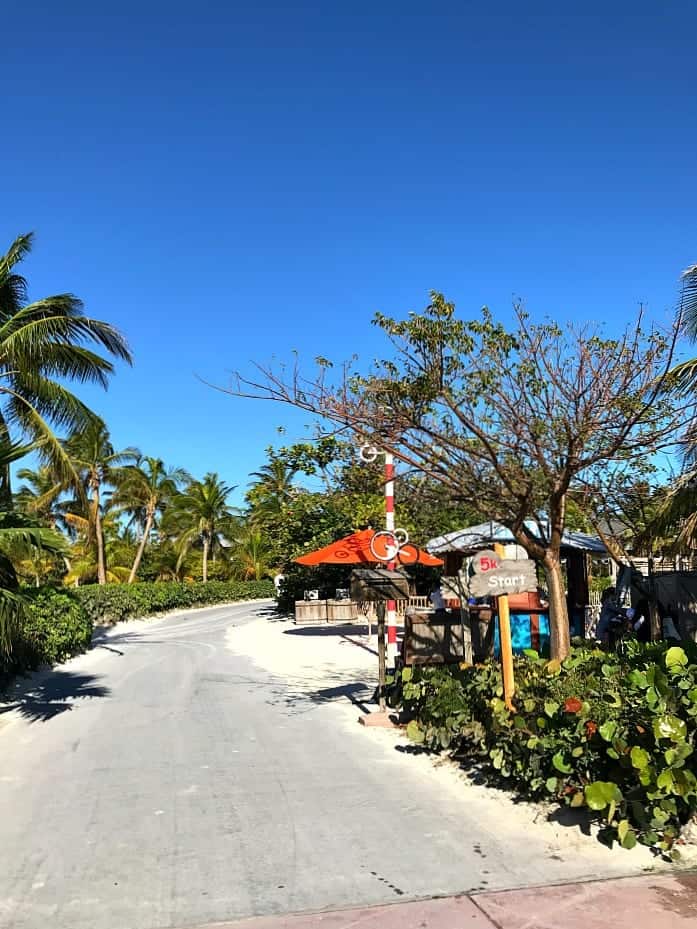 Another one of our favorite activities was renting a bike to explore the island. The bike rental area is right behind this 5K Start sign. I believe it was $11 for the day per person.
Castaway Cay 5K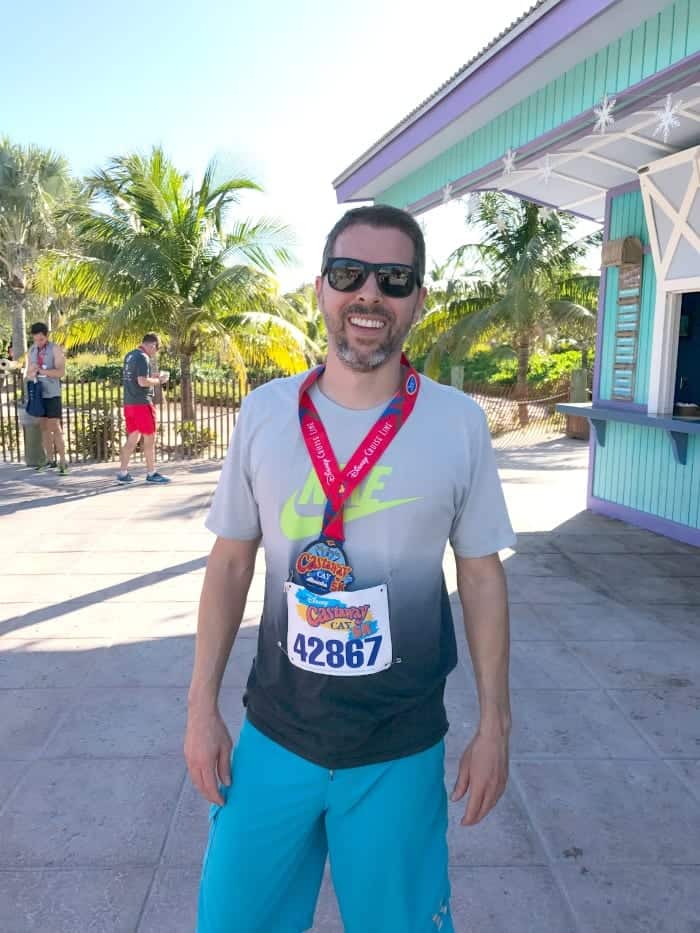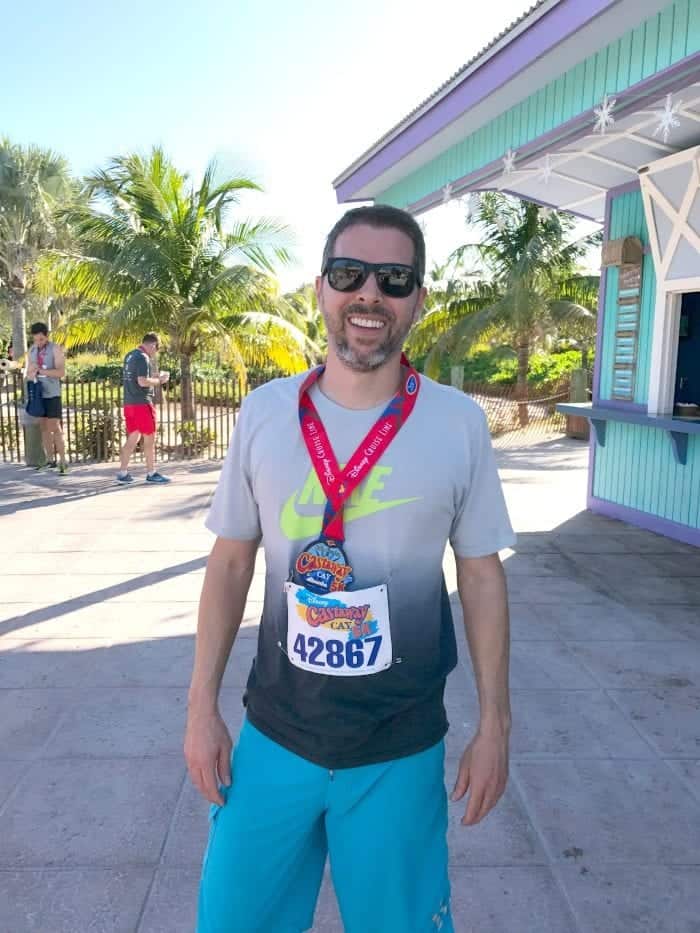 Our Disney Wonder Cruise offered a Castaway Cay 5K. Sign up with the guest relations desk on the ship. They'll give you all of the information you need.
My husband got up early and did awesome! I was the cheerleader, lol!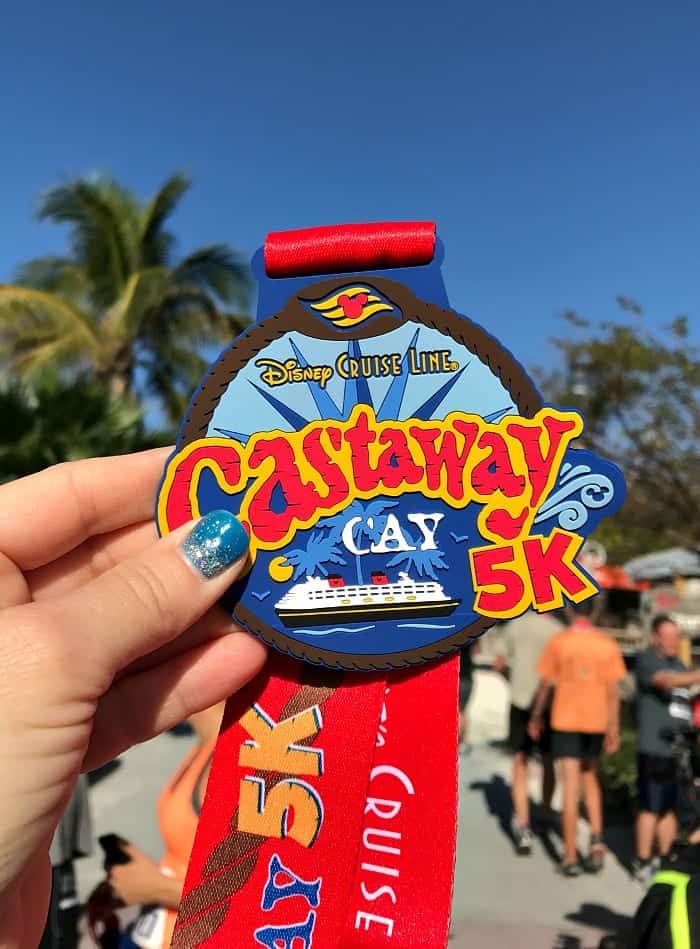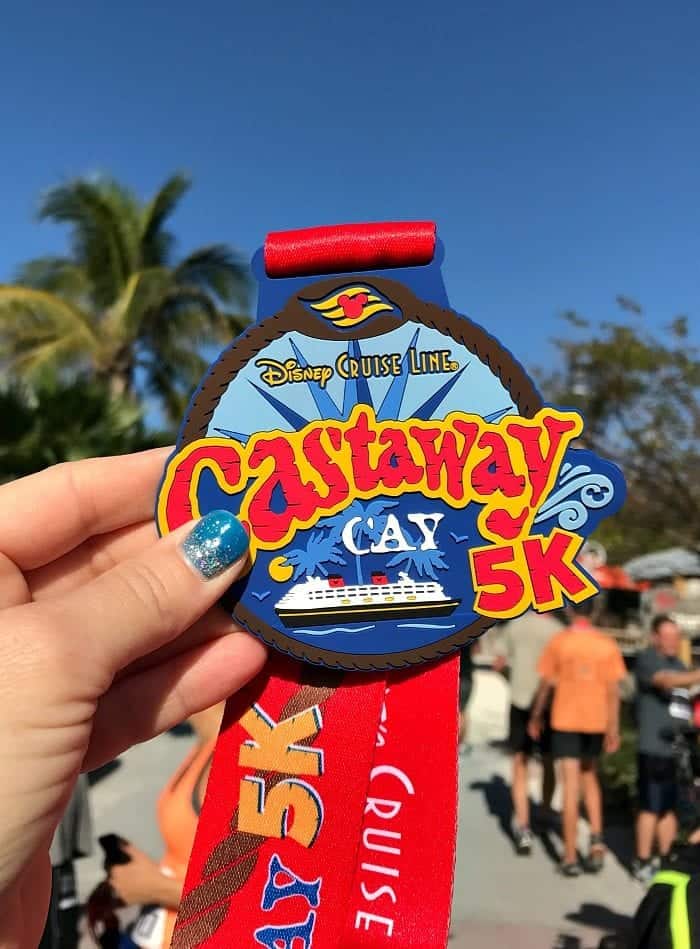 The participating racers all received these cool medals!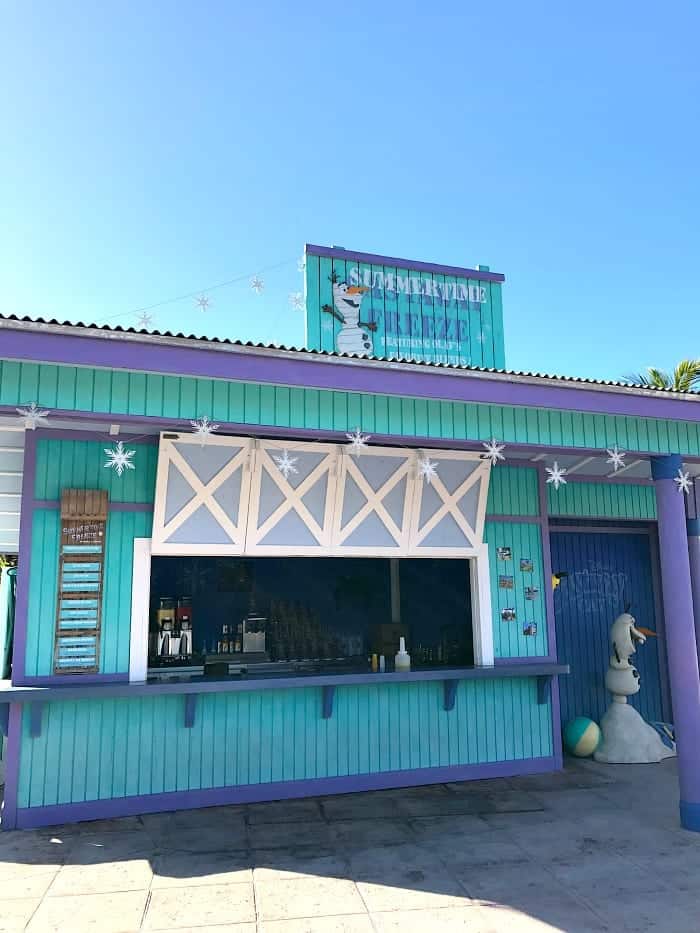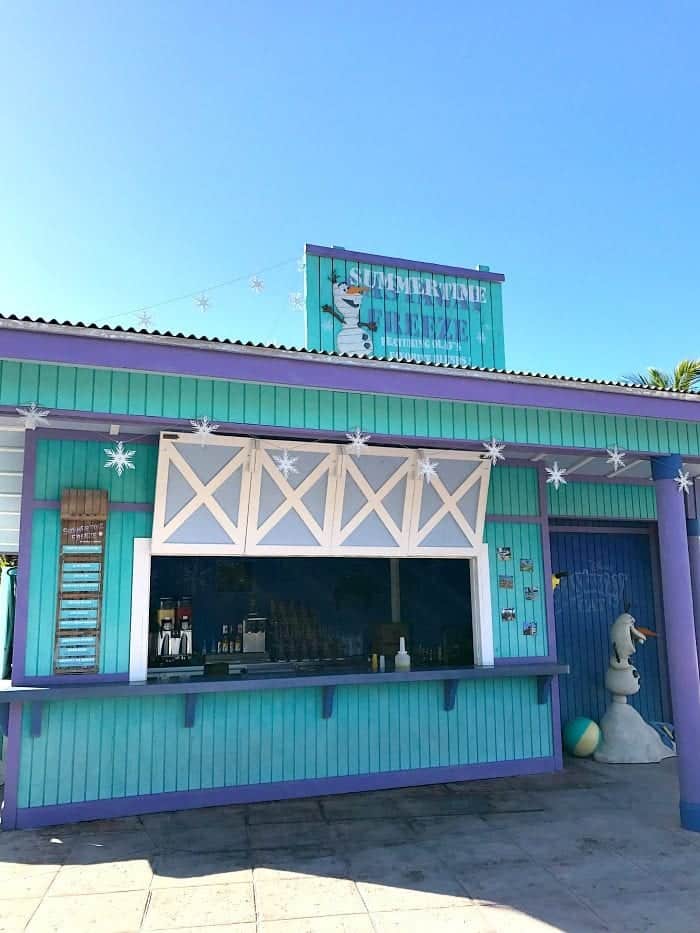 Loved this cute frozen drink stand "Frozen" themed. These drinks are for purchase.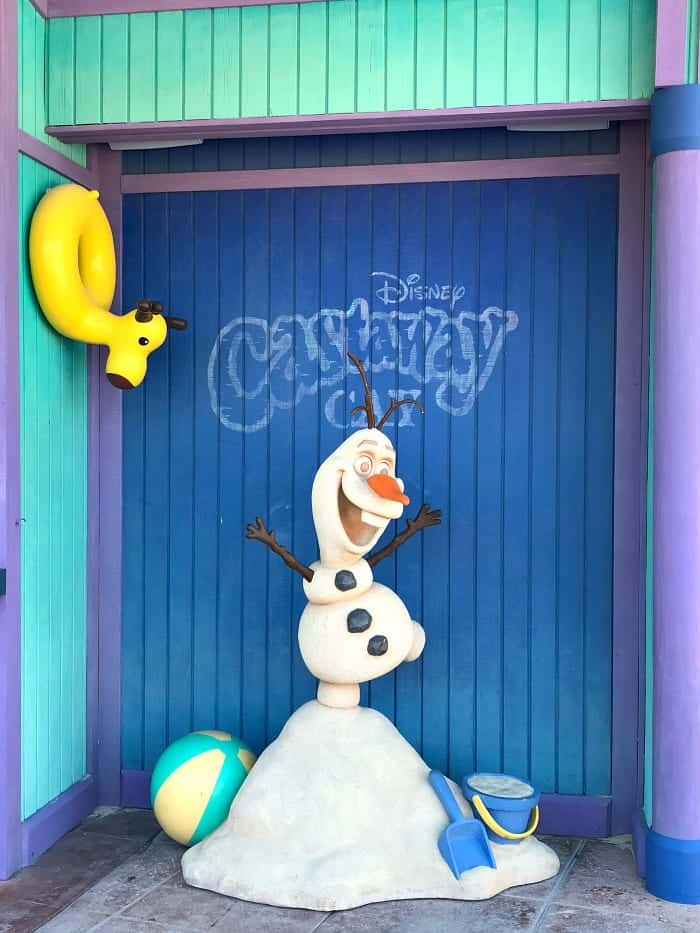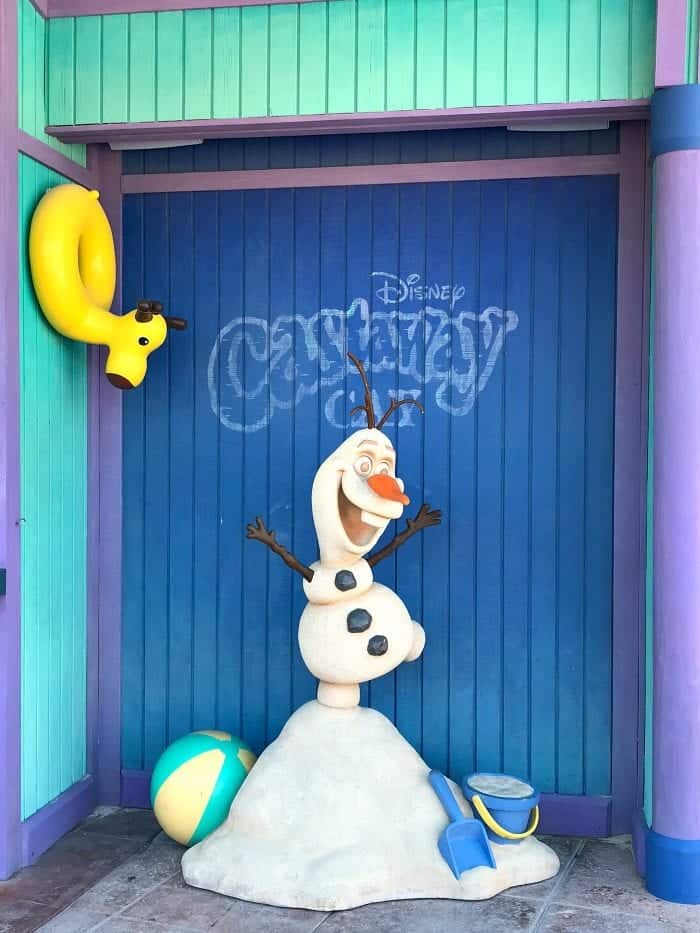 Cute little photo spot for the kids.
Can I Shop on Disney's Castaway Cay?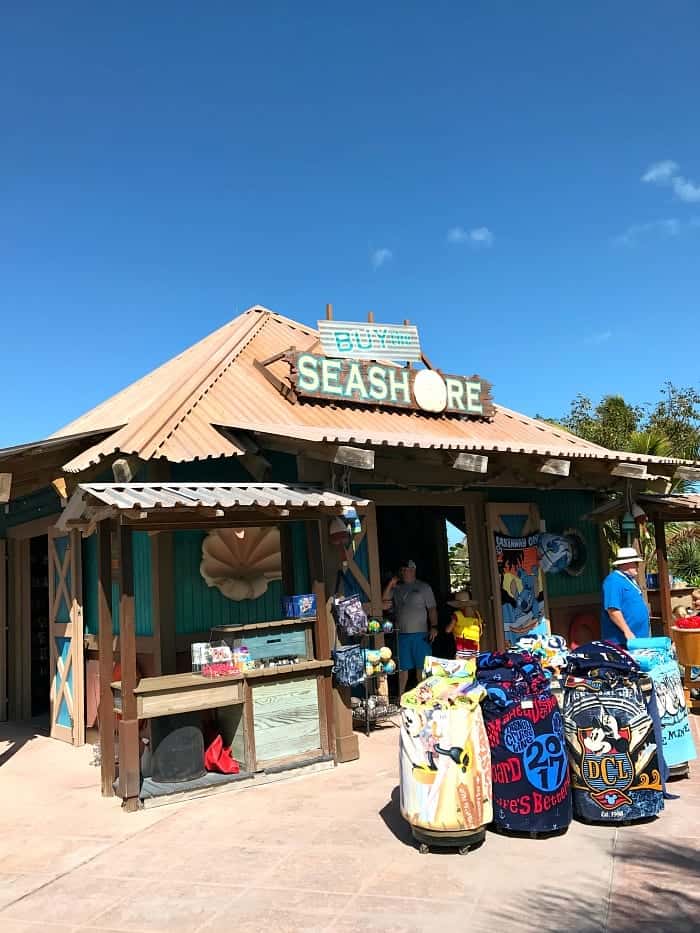 Yes! So many fun souvenir shops throughout the island. I picked up the cutest Disney Cruise Line magnet and pin for my backpack I take to the Disney Parks.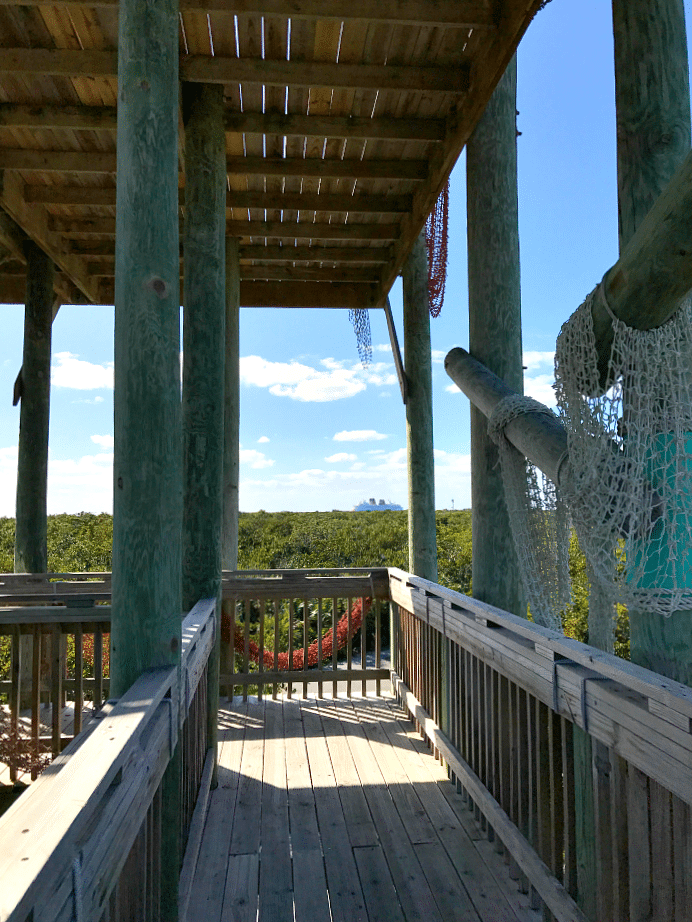 While riding our bikes, we found this cool look tower. If you look closely you can see our cruise ship in the distance.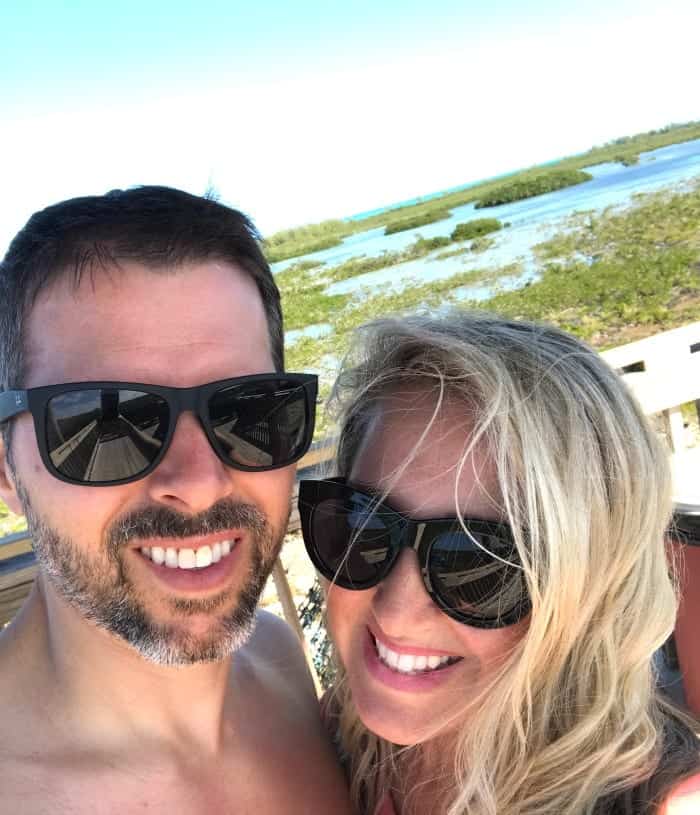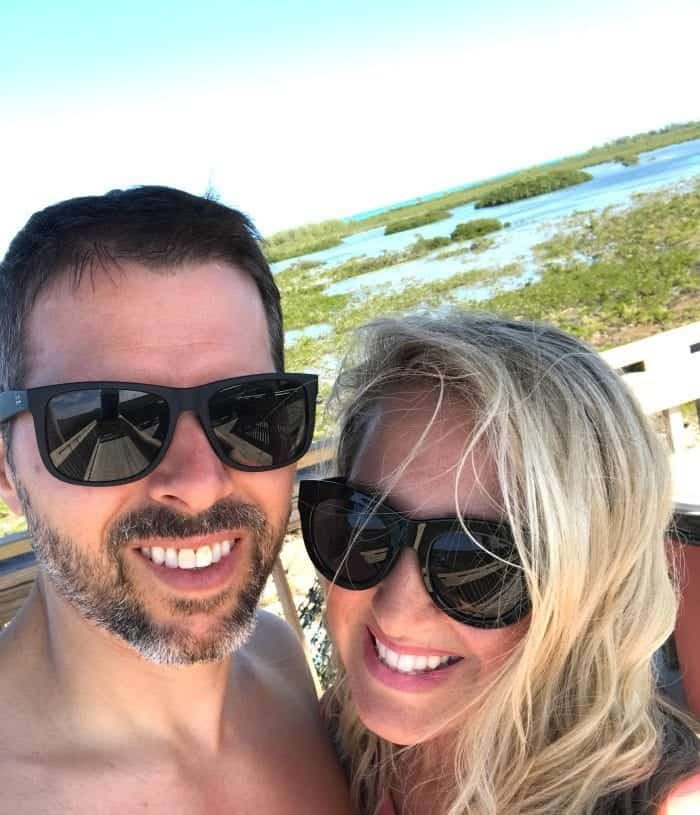 Picture on top of the look tower 🙂
Serenity Bay, Castaway Cay Adult Only Beach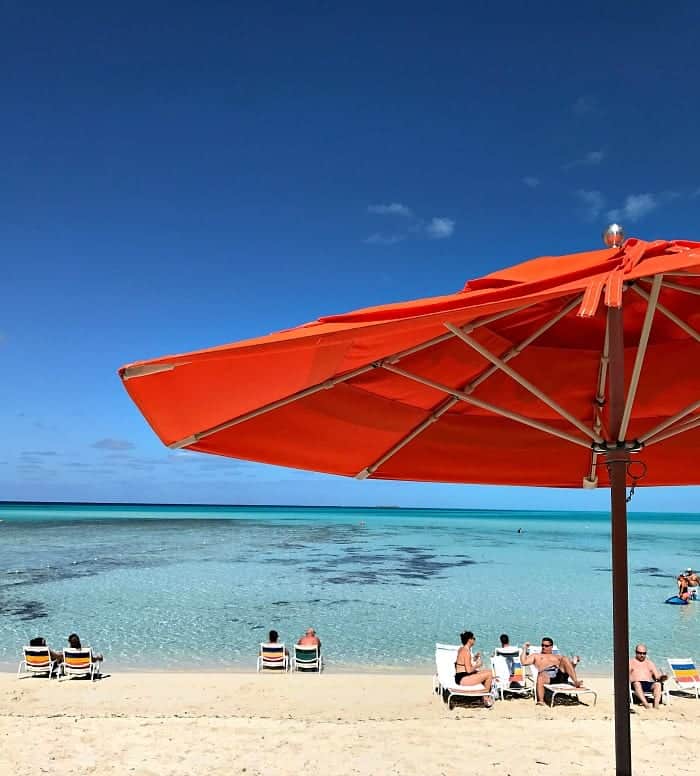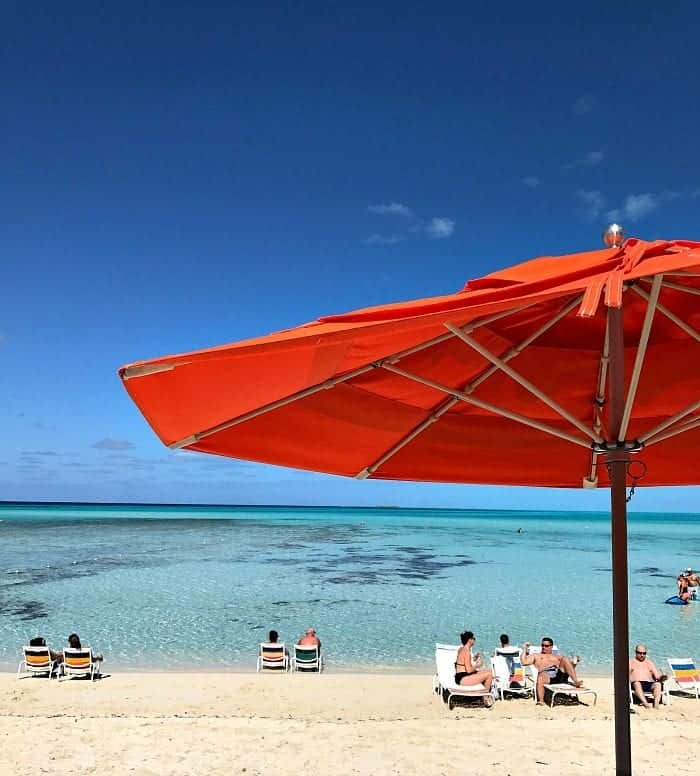 Right before lunch we made our way to "Serenity Bay," the adults only beach. We lounged, had a great BBQ lunch, played in the water and had the ultimate relaxing afternoon. Loved it here.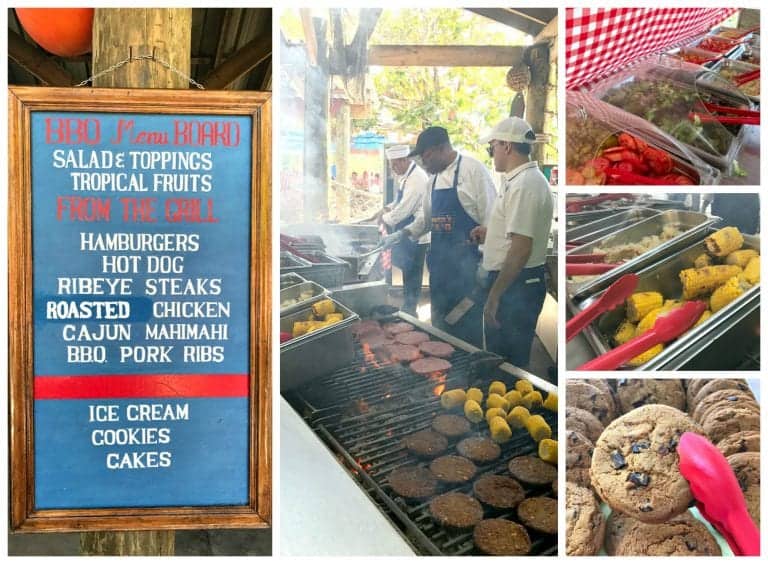 A little look at our BBQ lunch. Burgers, chicken, ribs, fish, corn…..it was great!
Unlimited Ice Cream on Castaway Cay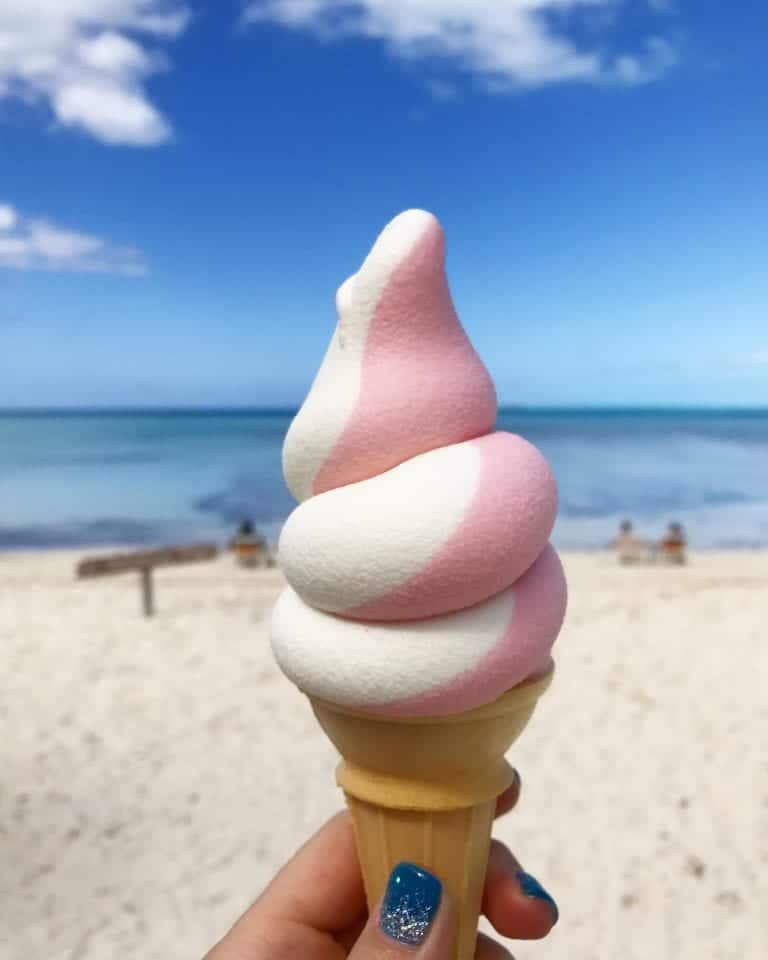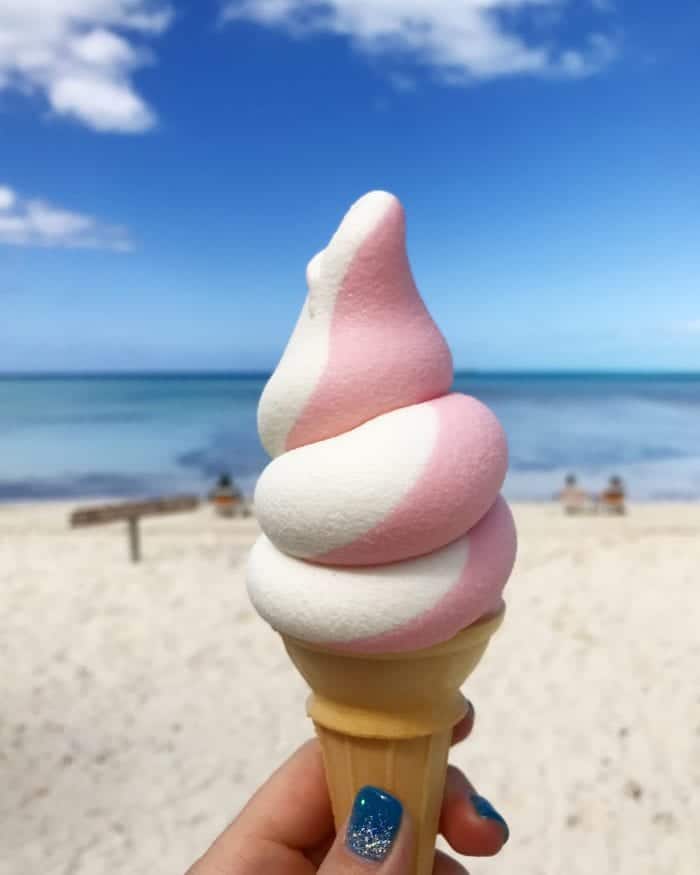 The all day soft serve ice cream machines were epic. Had maybe one too many, lol!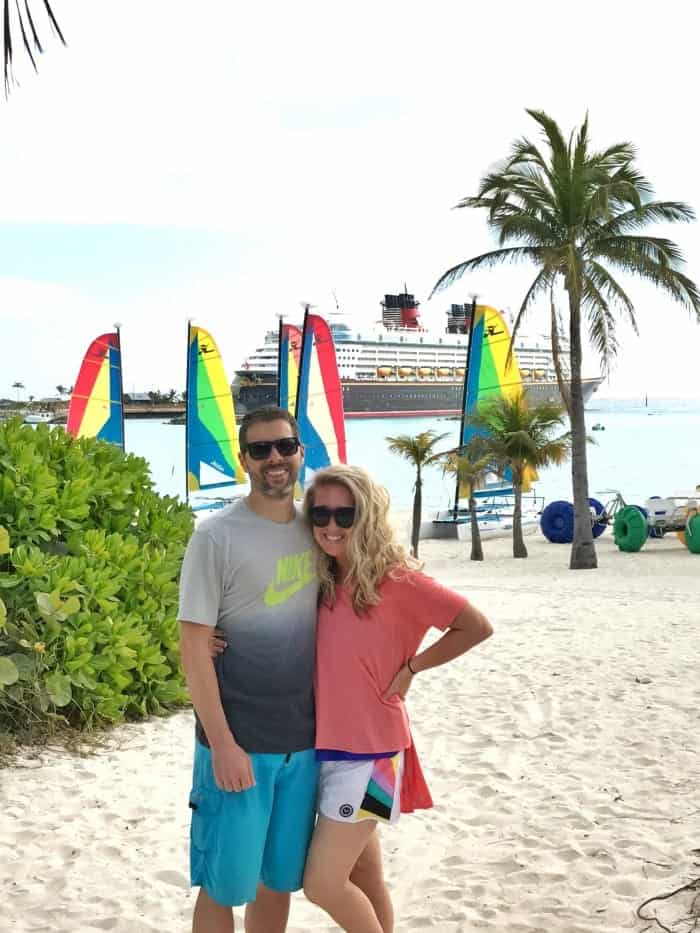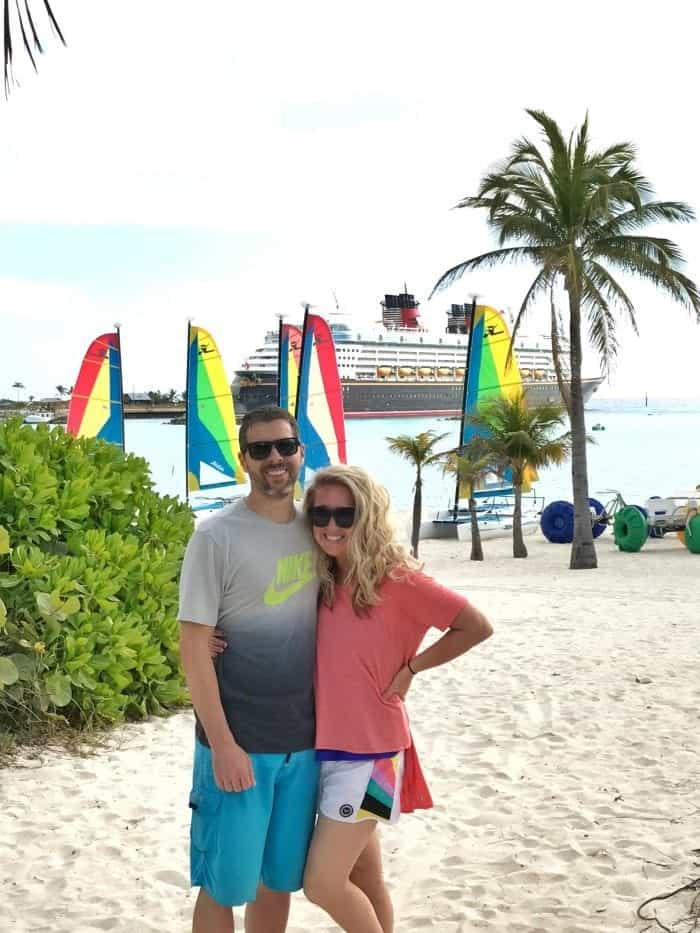 While making our way back to the ship, had to take some pictures to remember our day!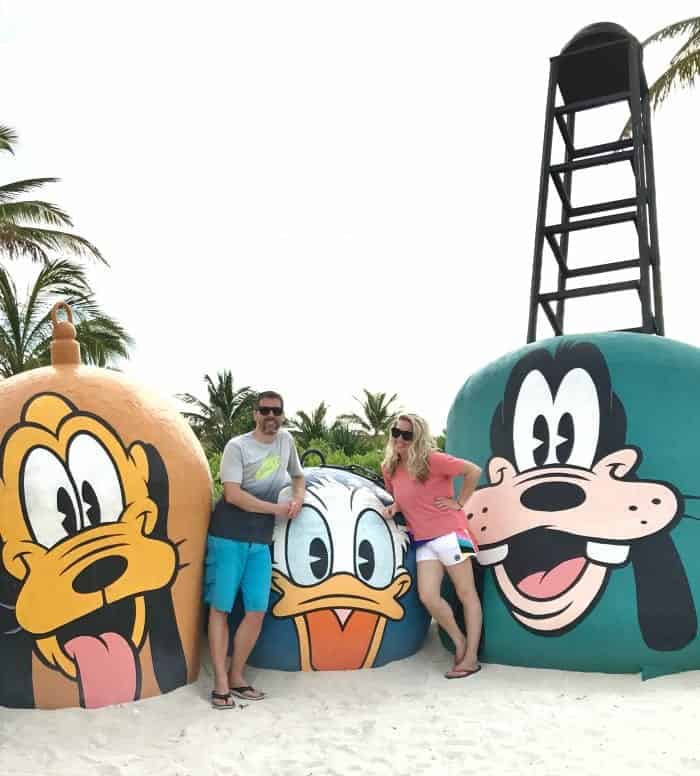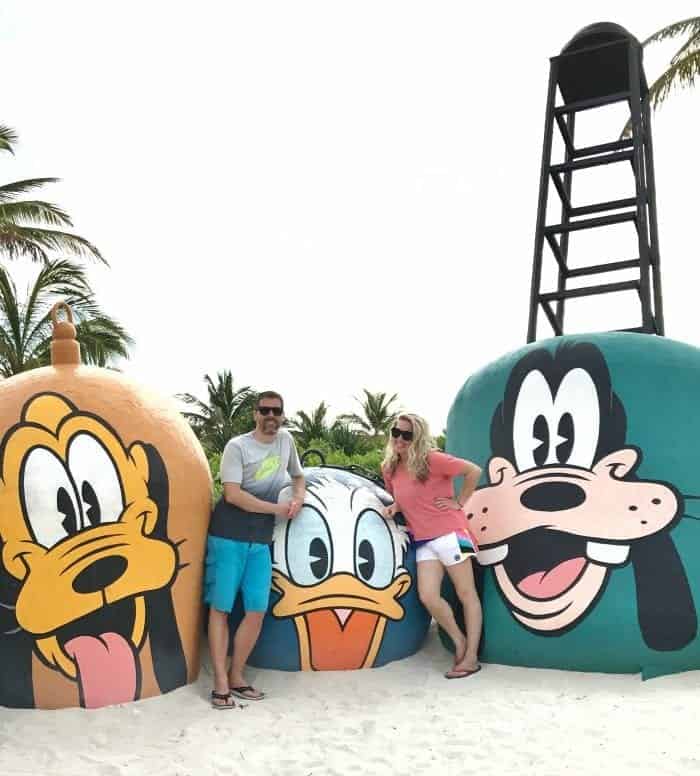 Loved this day.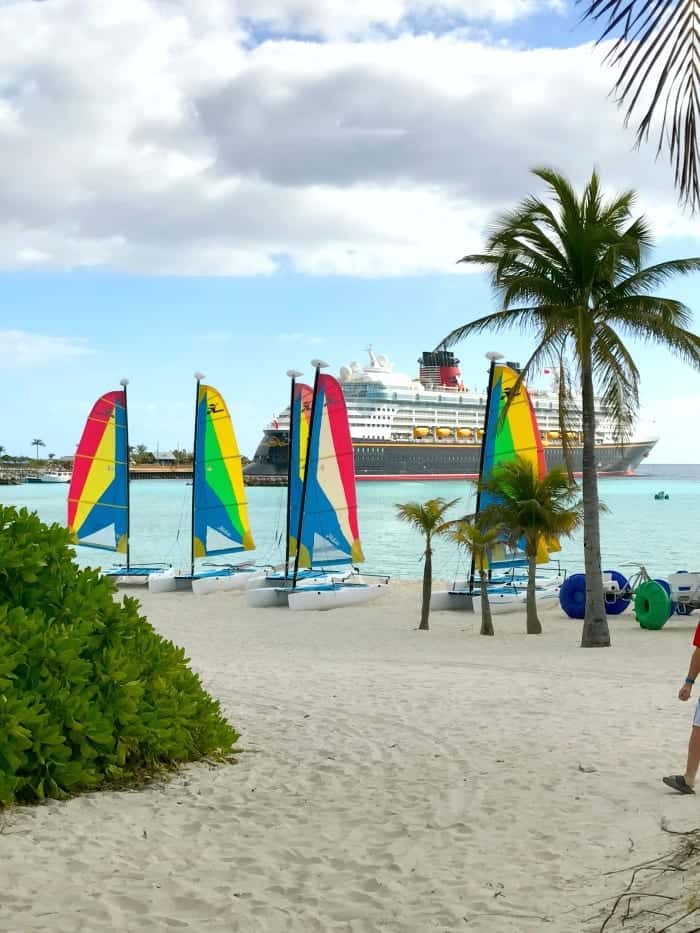 The view as we headed back to the ship, love this!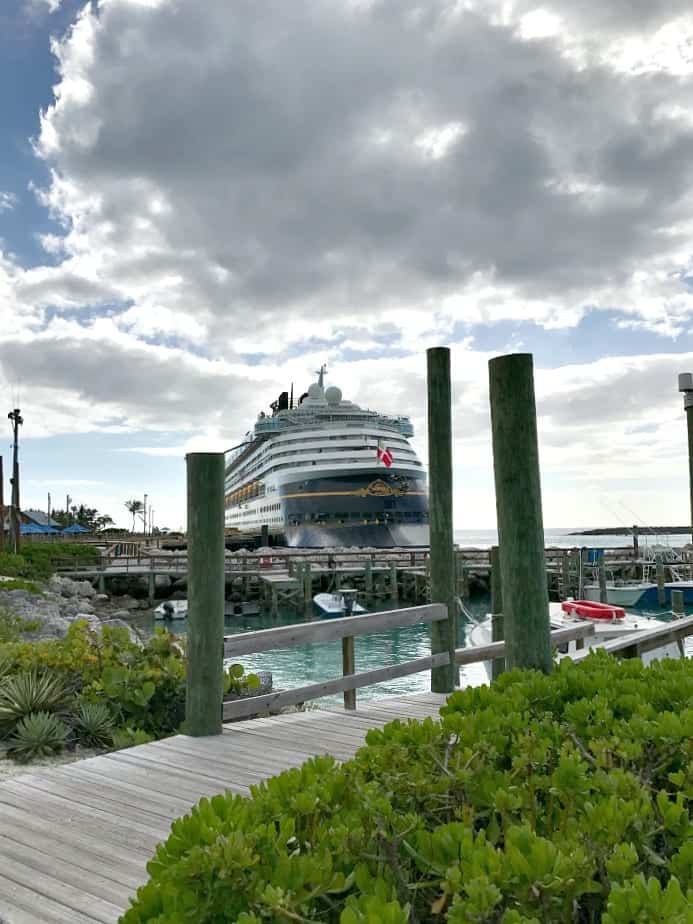 Loved how the clouds were rolling in later in the afternoon.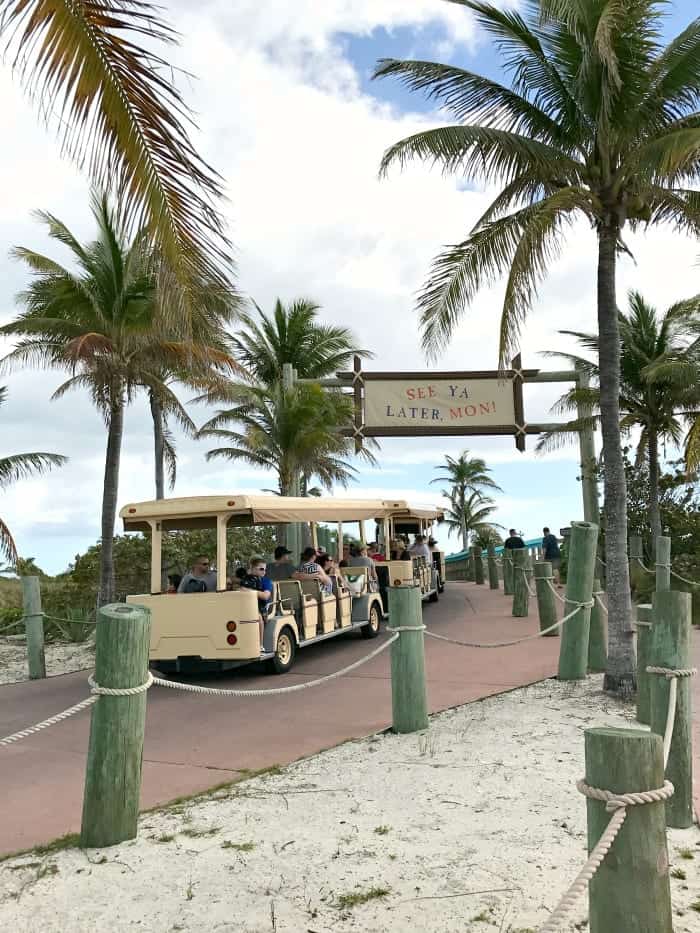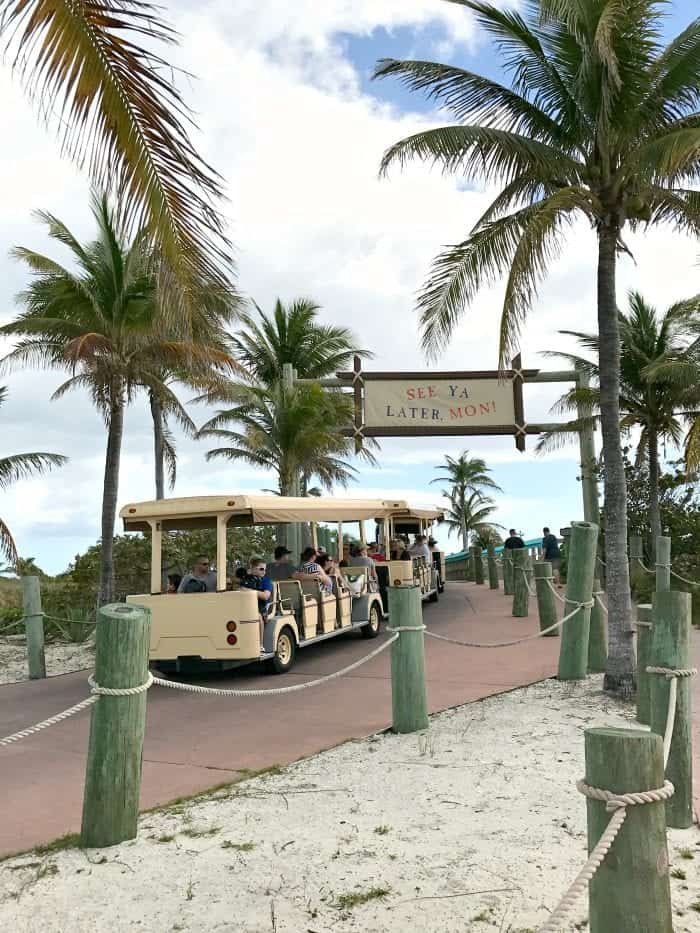 …and just like that our day at Castaway Cay had come to an end. So many amazing memories to look back on. This day was one of my favorite highlights of cruising the Disney Wonder. Hope you've enjoyed the tour!
Pin to your favorite Disney Board!