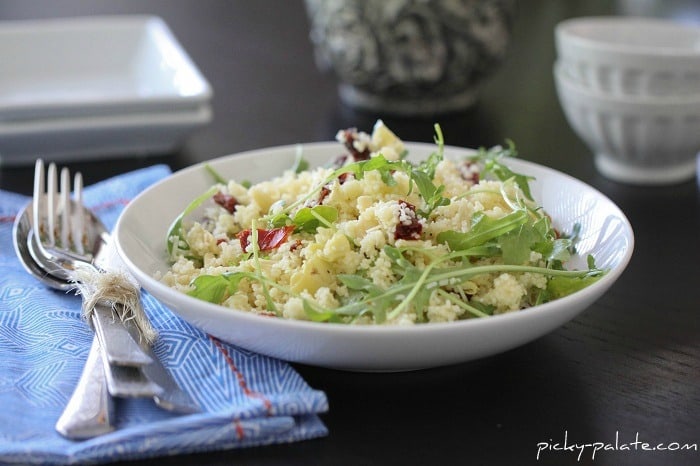 Let's take a break from the crazy cookies shall we? 🙂 I have a major crush on couscous salads, especially in the summer. It's so great to have them in the refrigerator for nibbling on during the day.
I love that couscous cooks in 5 minutes which means, this entire salad is done within about 20 minutes. Grab your fork and enjoy some summer couscous. Now, to be completely honest, this is a recipe the kids may not be head over heels for, but hey, Mom needs some good food for just her from time to time right? Lol!
Enjoy friends!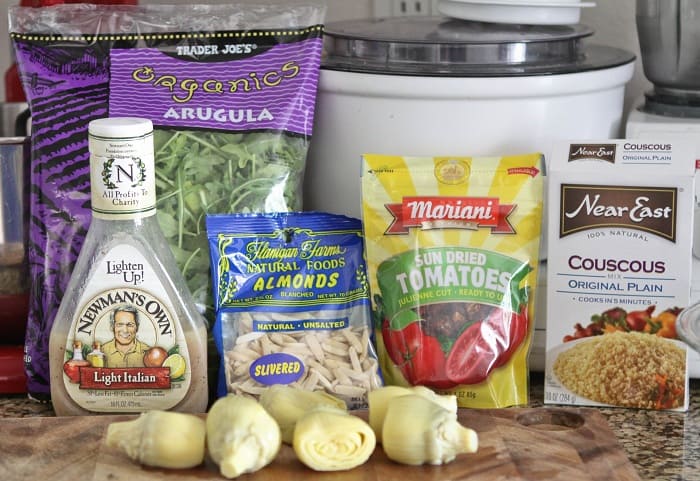 Here's what you'll need: Some arugula, Italian dressing, slivered almonds, artichoke hearts, sun dried tomatoes and couscous.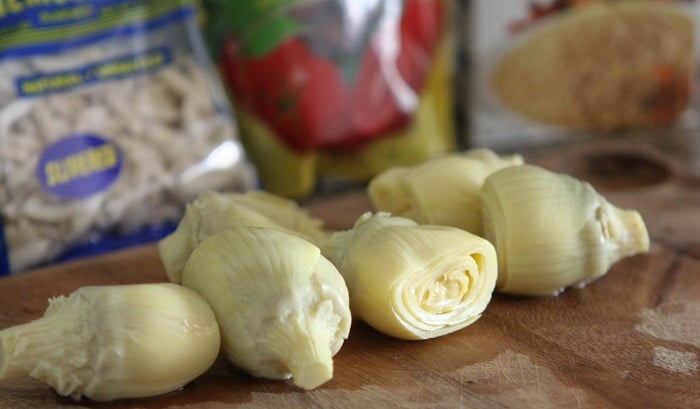 I just purchased a can of artichoke hearts, but you can use the marinated ones too.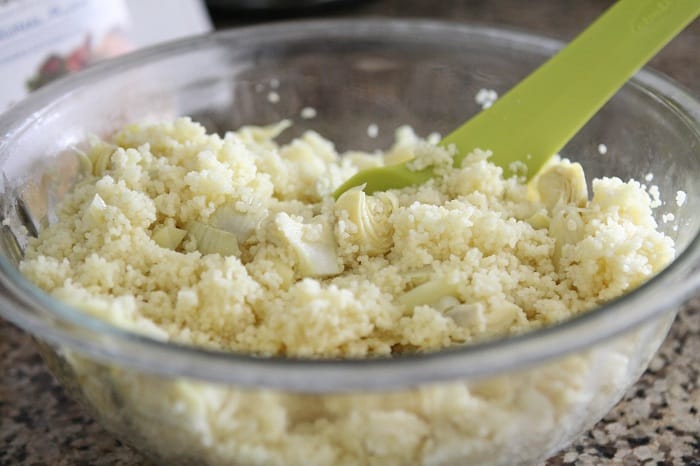 Give your artichoke hearts a chop then add them to your cooled, cooked couscous.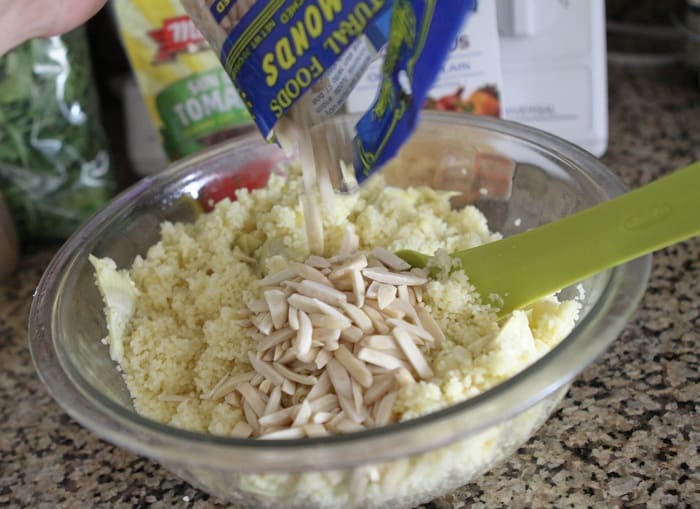 Toss in your slivered almonds.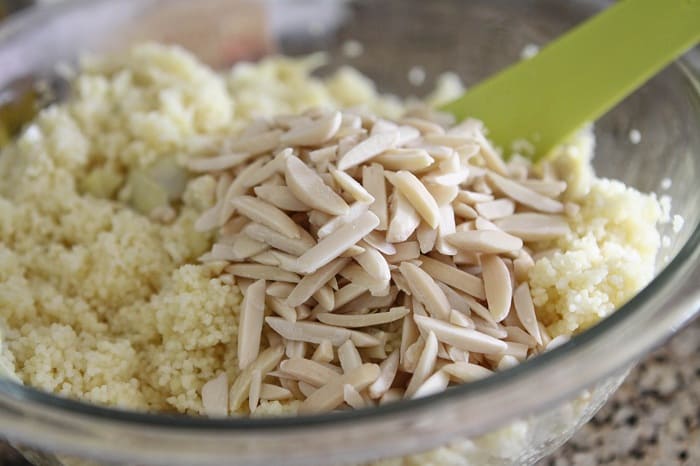 Almonds=Love 🙂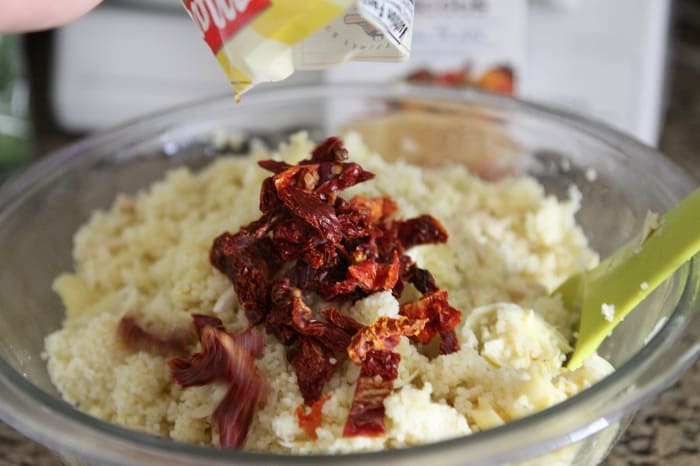 Some sun dried tomatoes.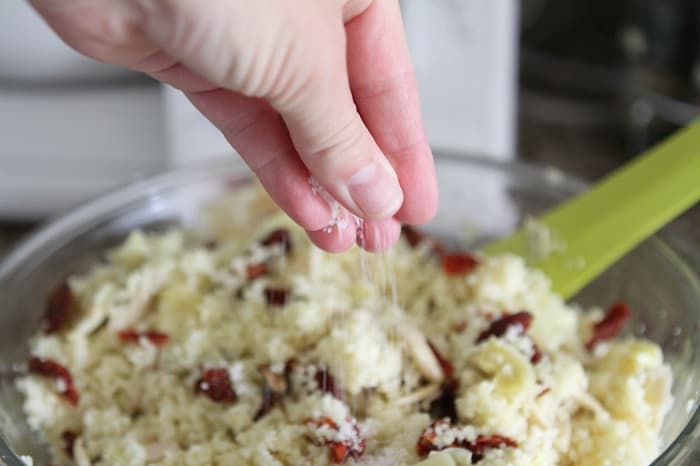 A little kosher salt.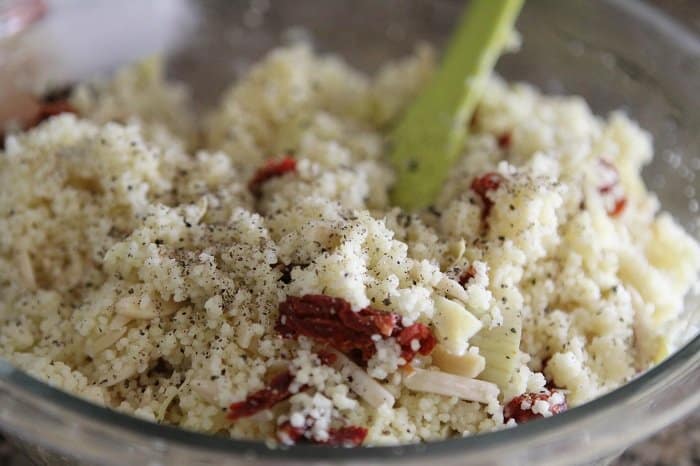 Add some freshly ground black pepper.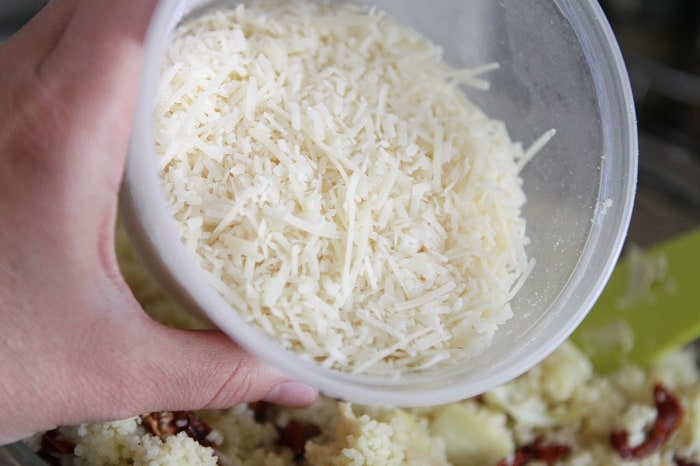 Fresh Parmesan Cheese 🙂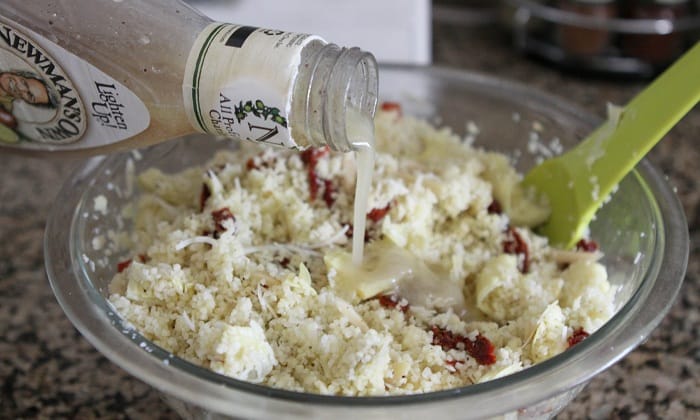 Just a touch of your favorite Italian Dressing. I used Newman's Own this time.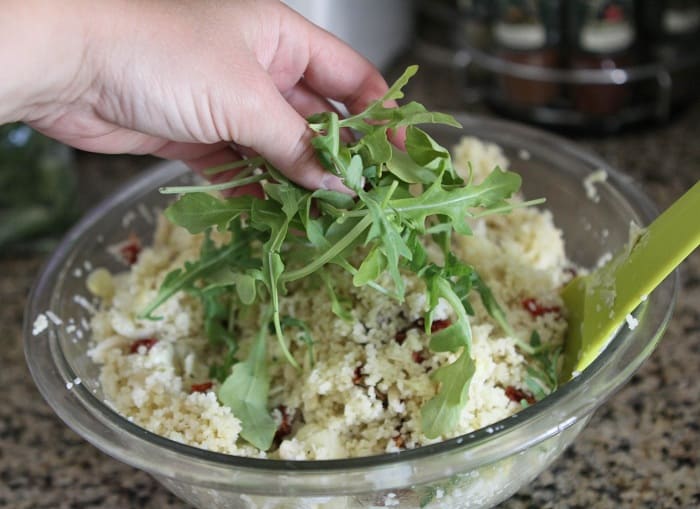 I love adding a handful of arugula to the salad. Peppery, fresh…and so pretty.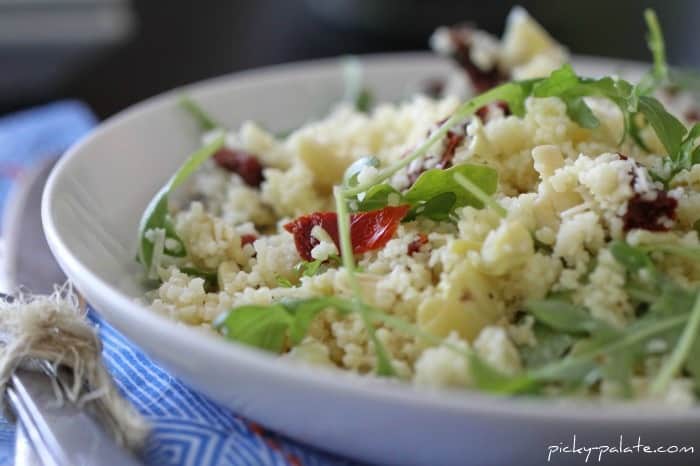 Be prepared for a simple, light, and perfectly delicious summer couscous salad.
[ziplist]
Almond Artichoke Summer Couscous
10 ounce box Near East Couscous
15 ounce can artichoke hearts, chopped
1 cup slivered almonds
1 cup sun dried tomatoes
1 cup fresh shredded or grated Parmesan Cheese
1/4 cup Italian dressing of choice
1/2 teaspoon kosher salt
1/4 teaspoon freshly ground black pepper
A handful of Arugula leaves
1. Cook couscous according to package directions. Toss to fluff and chill until cooled.
2. Add rest of ingredients, stirring to combine. Serve or chill until ready to serve.
Makes 8 servings
________________________________________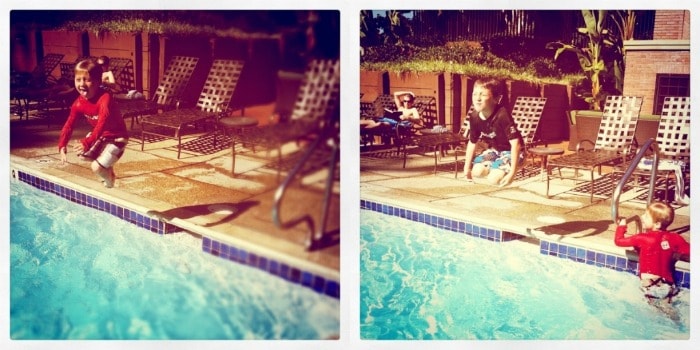 Have a great week! Come back soon 🙂