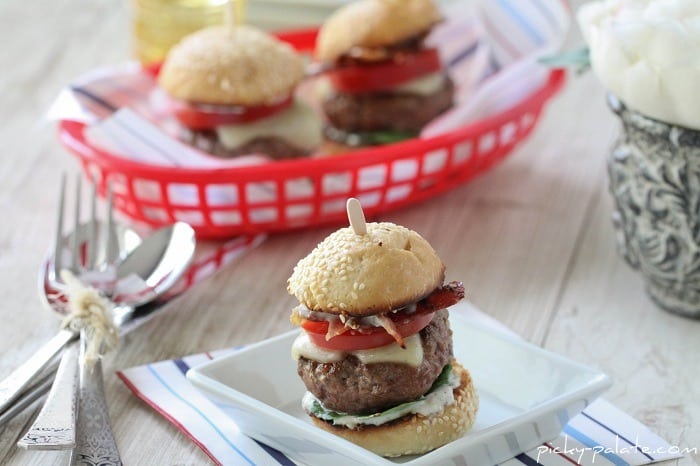 There is nothing I like better than juicy burgers, especially baby burgers. I developed a simple Cajun seasoning mix that is mixed right into the burgers. Pepperjack cheese, tomatoes and bacon are piled on top with Ranch dressing spread on warm toasted buns.
Wait until you try this one, it's delicious!
I am on my way probably as you are reading this to Atlanta for the BlogHer Food Conference. I am looking forward to speaking on a panel about Picky Eaters. Should be fun. I'll be sure to snap lots of pictures to share soon!
Hope you enjoy 🙂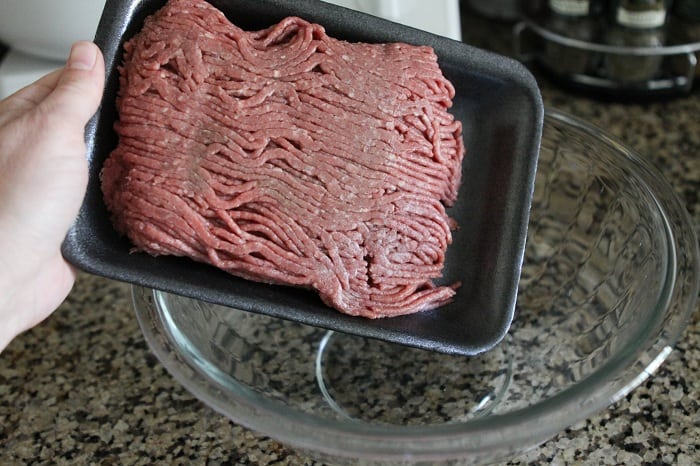 Start with your ground beef.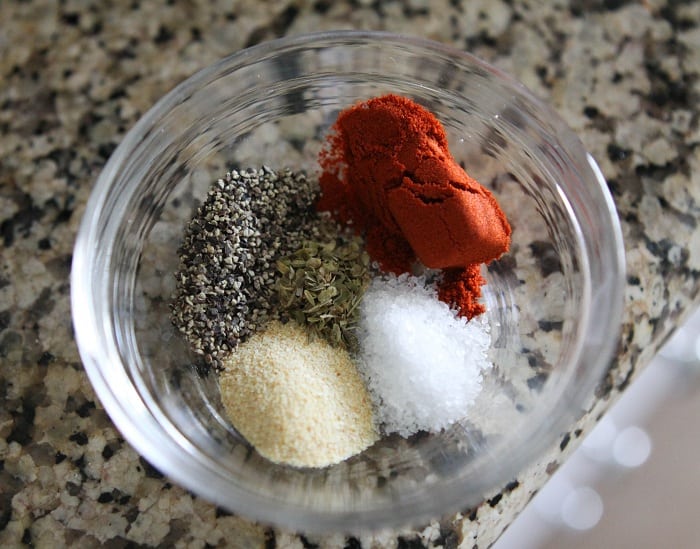 Here is my simple Cajun seasoning mix that consists of Smoked paprika, salt, pepper, garlic powder, and oregano.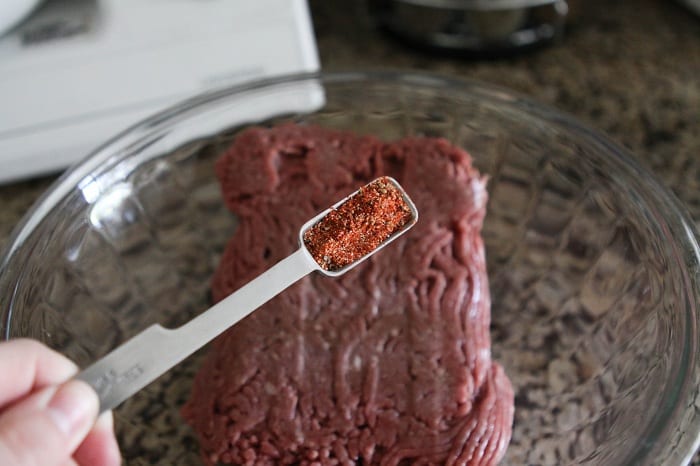 Take 1 teaspoon of the mix and add it to the beef.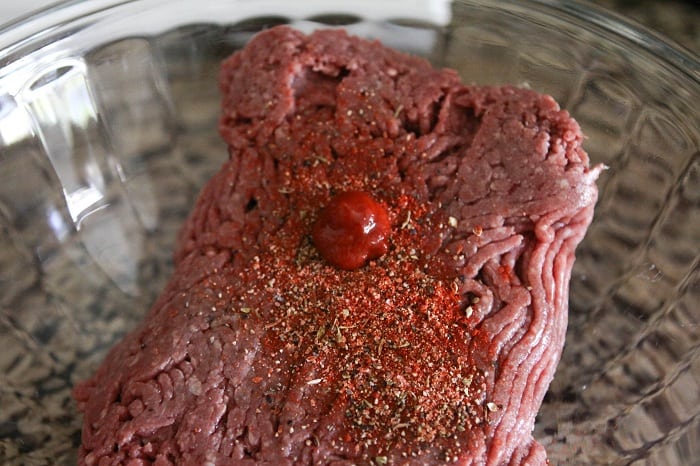 Add 1 teaspoon of hot sauce such as Siracha or Tabasco.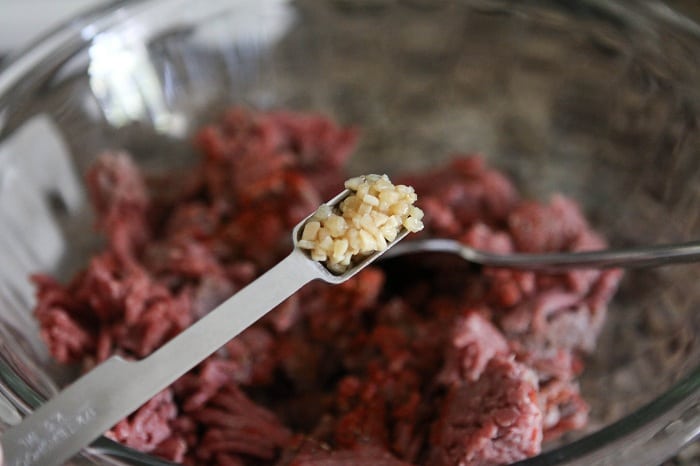 1 teaspoon minced garlic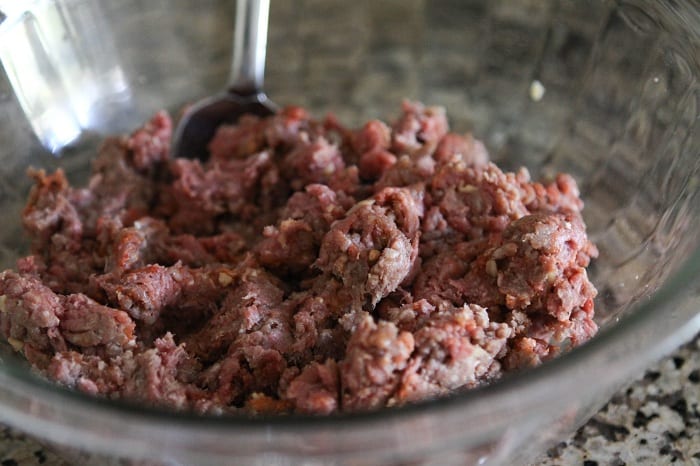 Give it a good mix, I prefer using my hands.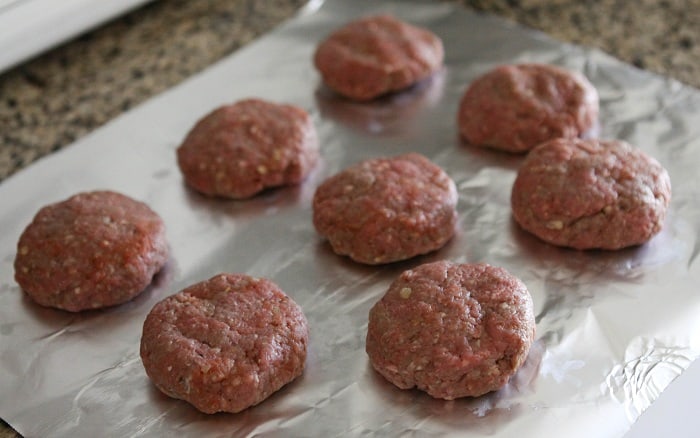 Form into 8 equal size patties.

Cook until browned, about 2 minutes per side and top with cheese.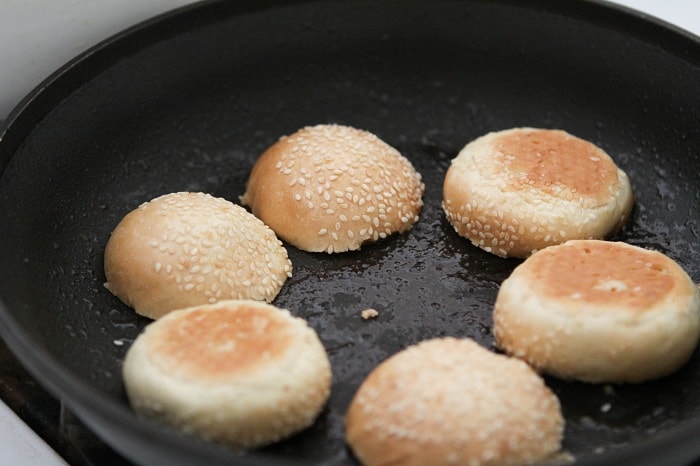 Toast the buns in the same skillet until browned.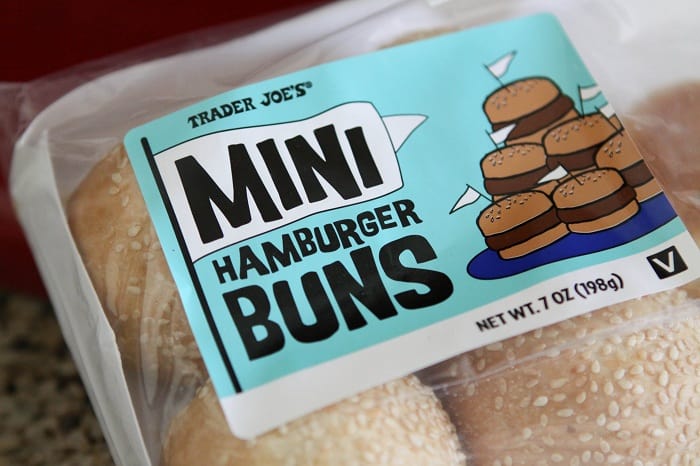 I love these mini hamburger buns from Trader Joes, however any dinner roll of choice will do.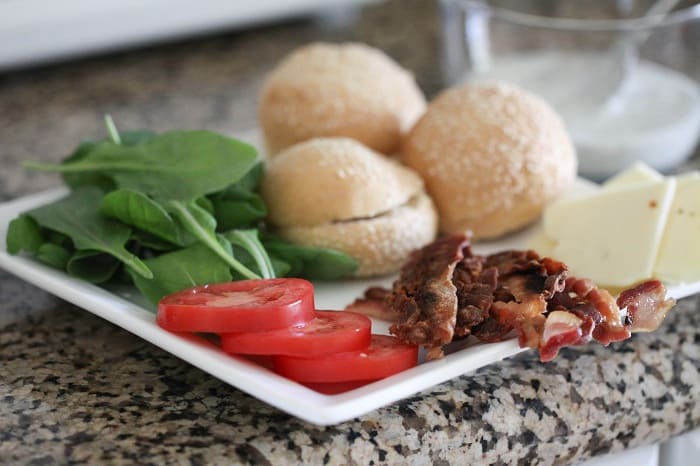 Set out all of your toppings so you can quickly assemble your burgers.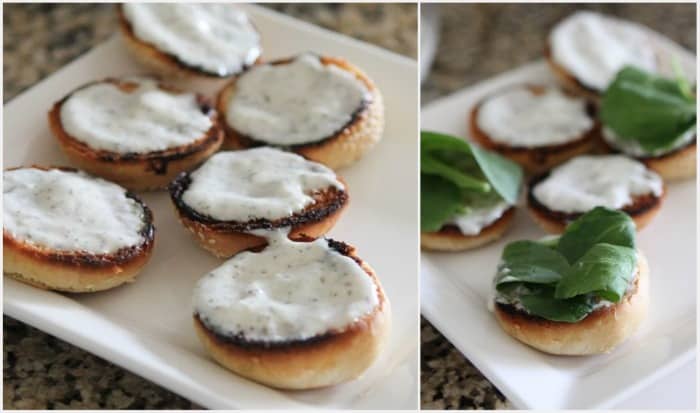 Spread buns with Ranch dressing. Can't wait to share my Homemade Ranch in my upcoming cookbook!
Layer buns with arugula, burger, tomato, bacon, and top roll.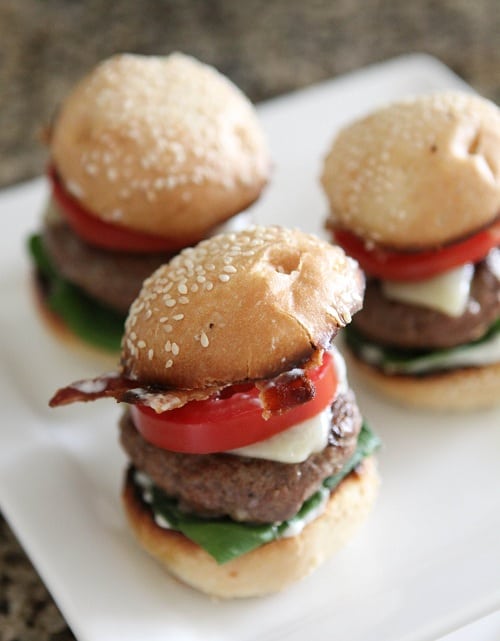 Here you have my Bacon and Ranch Cajun Baby Cheeseburgers.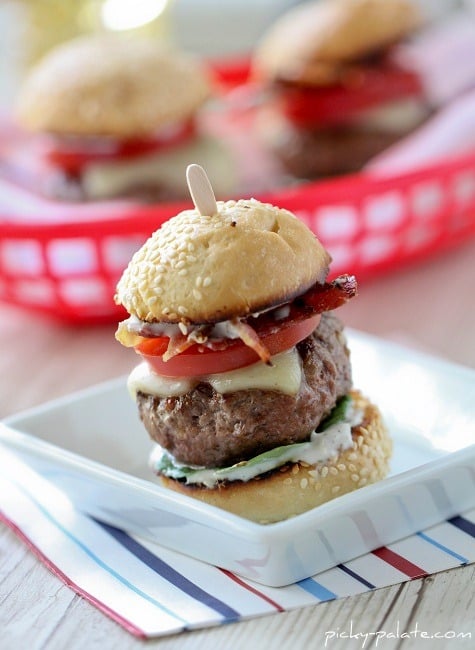 It's more than helpful to use a pick to hold these together 🙂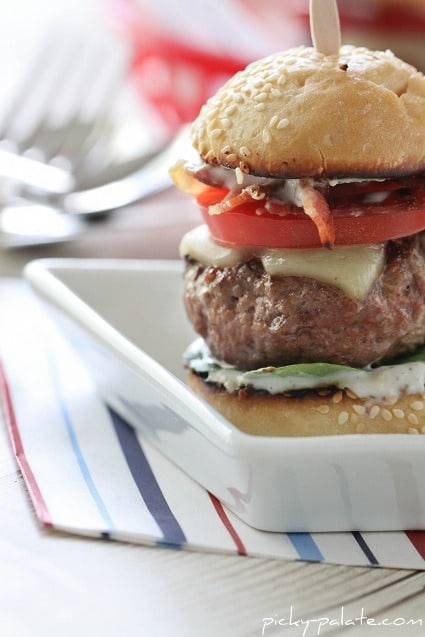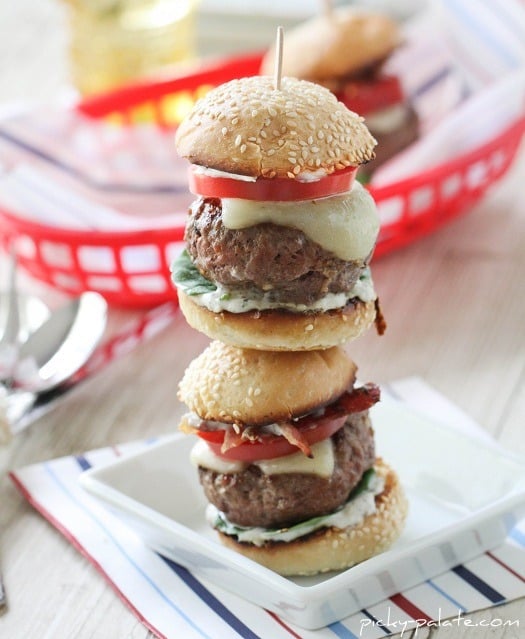 [ziplist]
Bacon and Ranch Cajun Baby Cheeseburgers
Cajun Seasoning
1 teaspoon smoked or regular paprika
1/2 teaspoon kosher salt
1/2 teaspoon freshly ground black pepper
1/2 teaspoon garlic powder
1/4 teaspoon dried Oregano
Burgers
1 pound lean ground beef
1 teaspoon Cajun Seasoning
1 teaspoon hot sauce, such as Siracha or Tabasco
2 slices pepperjack cheese, quartered (8 pieces)
1 teaspoon minced garlic
2 tablespoons extra virgin olive oil
8 mini hamburger buns or dinner rolls, split
1/4 cup prepared Ranch dressing (My homemade recipe coming in the cookbook, yay)
16 arugula leaves or lettuce of choice
8 Roma tomato slices
4 cooked, crisp bacon slices
1. Place all Cajun seasonings into a bowl, mix to combine.
2. Place beef, seasoning, hot sauce, and garlic into a large bowl and mix until just combined. I prefer to combine the beef with my hands. Form the mixture into 8 equal size patties.
3. Place oil into a large skillet over medium heat. In batches, place patties into hot skillet and cook until browned, about 3 to 4 minutes per side. Place a quarter of cheese on top of each burger to melt.
4. Place rolls, split side down into same skillet until toasted, about 1 minute.
5. Spread dressing onto insides of warm toasted rolls. Layer bottom roll with arugula leaves, a burger, a tomato slice and a bacon slice cut in half. Close with top roll. I placed a pick inside each burger to hold them together. These babies are tall.
Makes 8 servings
_______________________________
Have a great rest of your week! Come back soon 🙂