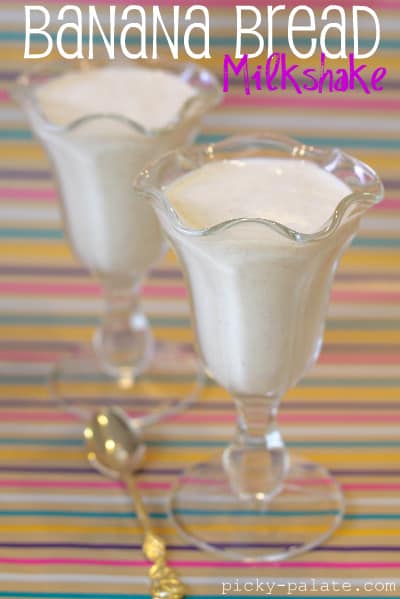 Looks like Monday snuck up on us again, hope the weekend treated you well 🙂 I am so glad to be back home from AZ. I do love my home state, but I don't miss it in July especially when it rains. Oooeee it was hot and humid. Now I sit in Newport where it's bordering chilly this morning! Ahhhhh, love it 🙂
You guys might be tempted to think…..what on earth is the big deal about this milkshake?! I am here to tell you, just wait until you try it yourself! My boys are ice cream maniacs (like their father) and we seem to make milkshakes often. A month or so ago, the boys and I were throwing out ingredient ideas to add in our milkshakes and between the 3 of us, we came up with banana, brown sugar and cinnamon. Simple right? Talk about heaven in your milkshake glass! It literally tastes like banana bread.
Can't wait for you guys to try this simple yet completely tasty milkshake! Break out the ol' blender….Enjoy 🙂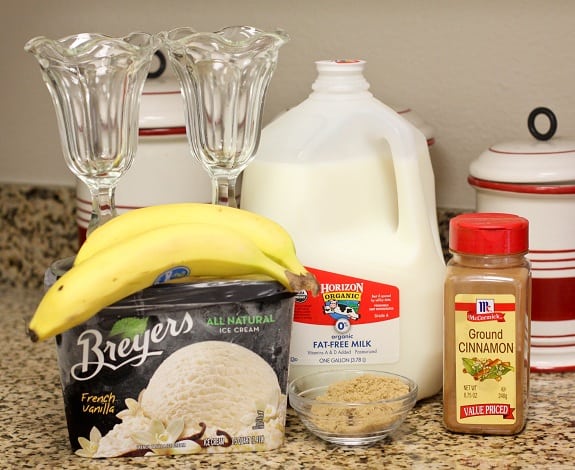 Here's your line up 🙂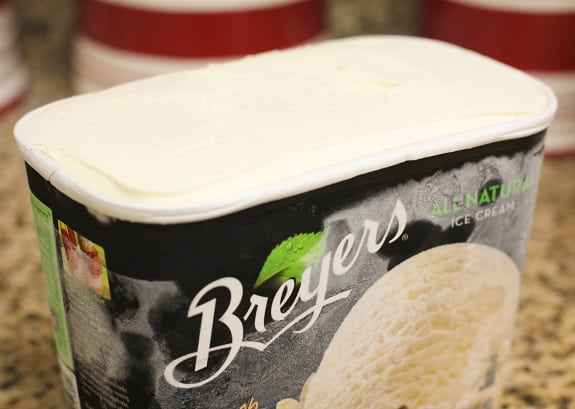 Get yourself your favorite vanilla ice cream….or whatever is on sale at the time 🙂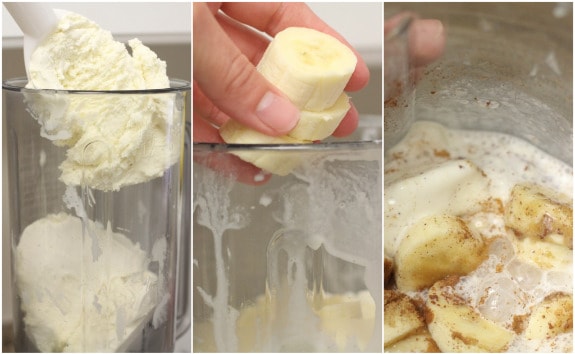 Add your ice cream, bananas, milk, brown sugar and cinnamon. Wait until you smell how good it smells!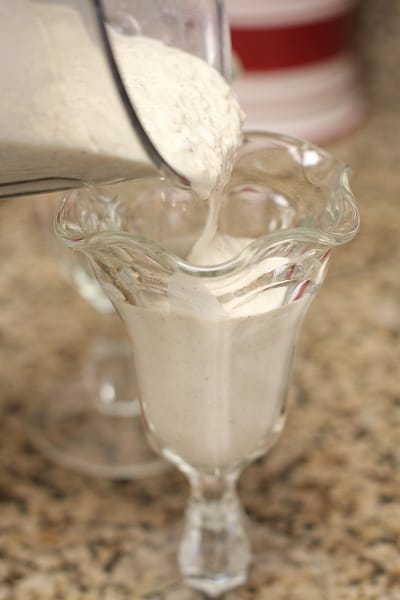 Pour into an adorable milkshake glass and drink away!!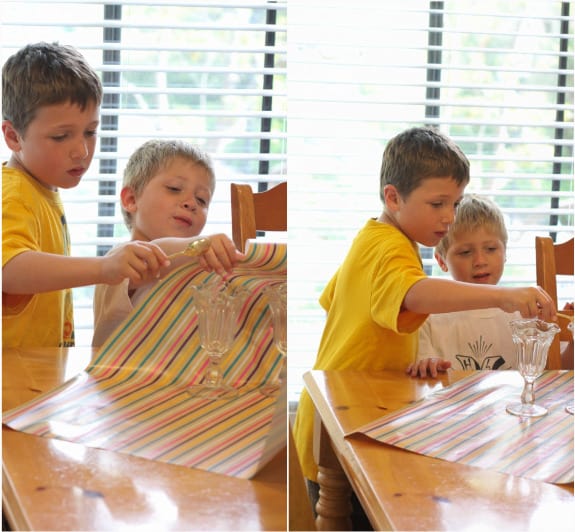 My boys aren't used to me working on my blog during the summer yet…..they are usually in school when I work. Here they are totally heckling with my props! They got booted out right after I caught them in the act, lol!
I love you banana bread milkshake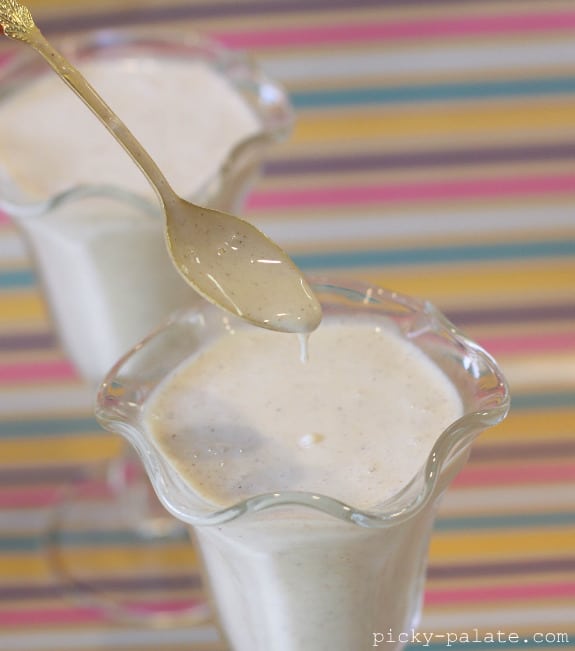 [ziplist]
Banana Bread Milkshake
6 Cups vanilla ice cream
2 ripe bananas
1/2 Cup milk (a little more if you want it thinner)
1/4 teaspoon ground cinnamon
1/4 Cup packed light brown sugar
1. Place all ingredients into blender, blend until smooth. Pour into glasses and Serve!!
4 servings
__________________________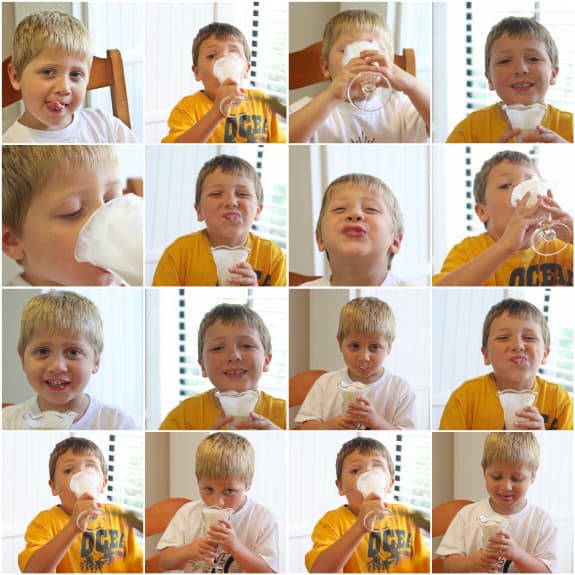 I'll leave you with my milkshake drinking stinkers. They were literally waiting 2 inches from me until I was done with the photo shoot!
Have a great new week, see you soon!!