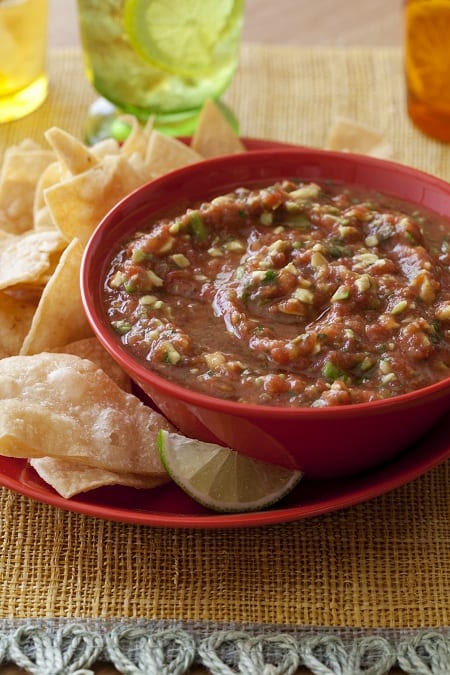 Photo credit Matt Armendariz, The Picky Palate Cookbook, John Wiley & Sons, Inc.
I am having so much fun giving you guys the stories behind the recipes in my cookbook. This recipe is particularly special to me because it is my Dad's aka Teedo's Famous Salsa.
This recipe reminds me of the fun Sunday dinners we would have at my Mom's every week when we lived in Arizona. We requested this salsa at every family gathering, even if it didn't go with what my mom is serving, lol! That is one thing I miss most about not living in AZ, our fun food fests.
My Dad is the best. He is so kind and loving.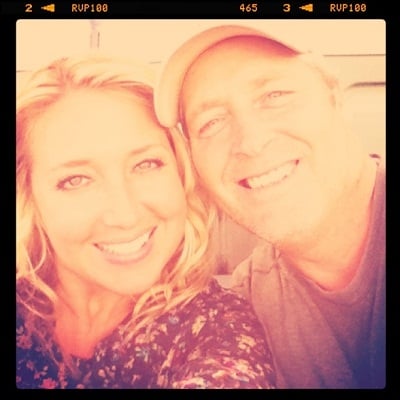 Here's my sweet Dad and I. I've called him Teedo since High School. I had a weird thing about having Nicknames for everyone I knew and Teedo is what I decided to call my Dad, lol! Teedo drives up to CA to visit us every chance he can to spend time with us. He is the best. We miss seeing him every week.
My Dad can whip up his salsa like nobody's business. It's simple to prepare and tastes better than any restaurant salsa that I've ever had. His secret ingredient is a couple of fresh avocados mixed right in the food processor. It's basically heaven in a bowl.
This is another recipe in my cookbook that is worth the buy just for this recipe. You'll use it over and over again.
Thanks to my sweet Dad for creating such a gem. Love you Teedo!
xoxo
Jenny
Purchase the Picky Palate Cookbook Amazon.com, Barnes and Noble, Deseret Book, and Books a Million.
Have a wonderful day!