I had tons of fun chasing food trucks with my friends in Los Angeles. We ate so much good food, you have to check out these eats from the best LA Food Trucks!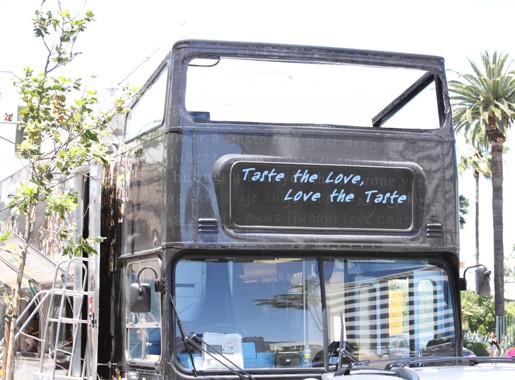 Chasing Down the LA Food Trucks
Right after the Farmer's Market we were off to chase the LA Food Trucks! This was one of my favorite things we did last week with Bertolli! We meet the adorable Sarah from Tastespotting who helped Bertolli plan our fabulous day around LA. She is as beautiful as she is talented. Sarah jumped on Twitter and found exactly where the trucks were. We hit the jackpot, there were at least 6 trucks lined up ready and waiting to be sampled!! Take a look at our tasty finds…..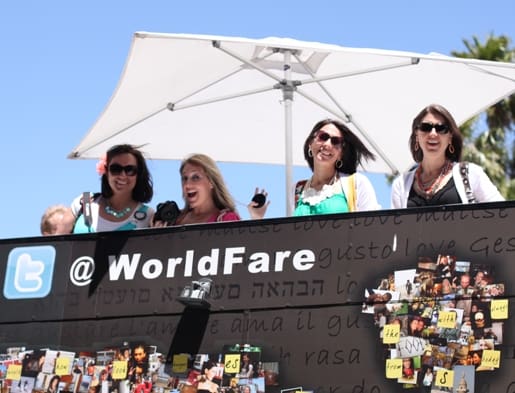 Our first stop was the World Fare Truck which had this fun upstairs eating area. We hung out here for a while and sampled one of everything on their menu. Not kidding! Photo by Shelisa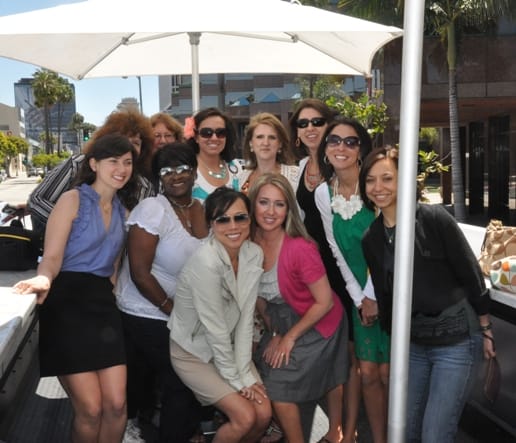 Here we are on top of the World Fare "Bustraunt!"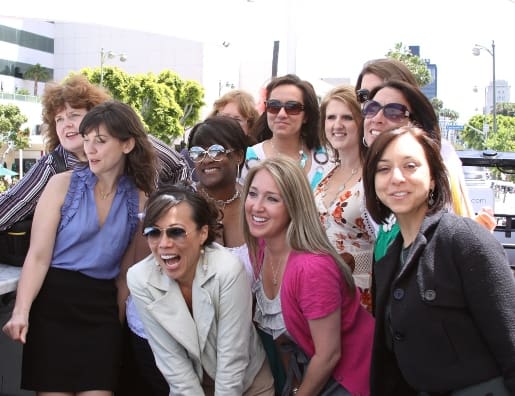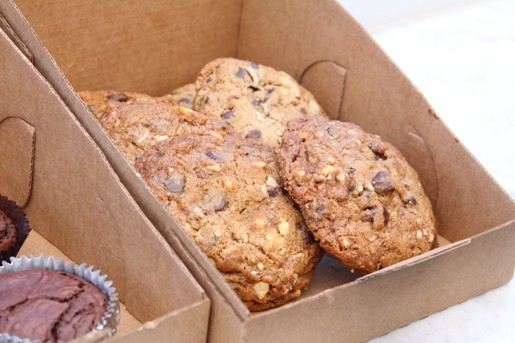 They brought us brownies….cookies…
Red Velvet Cheesecake Cupcakes….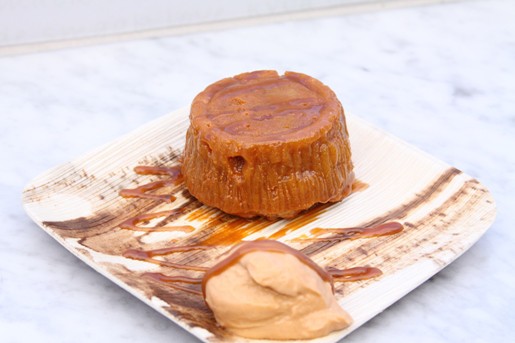 This darn Butterscotch Bread Pudding was too good for words. I might drive back to LA just to sink my teeth into this again 🙂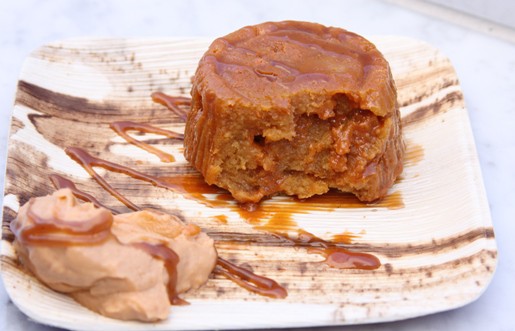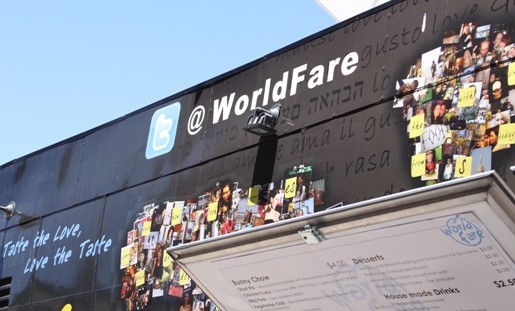 How fun that these trucks are in a different location every day. They tweet of their whereabouts and people show up….lots of people! I can see why, the food is incredible!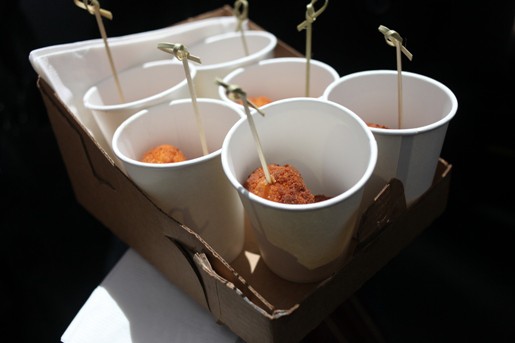 These fried mac and cheese balls were ridiculously good. Photo by Briana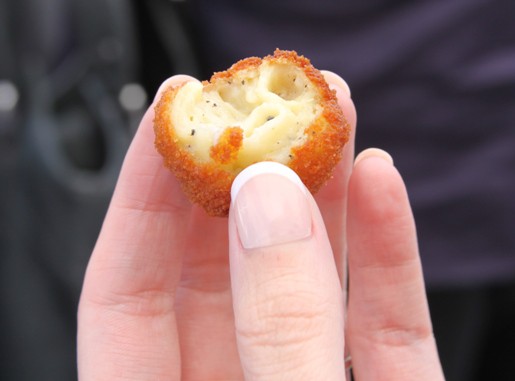 Amanda modeling the inside of the mac and cheese balls! I believe they were truffle mac and cheese balls, yum…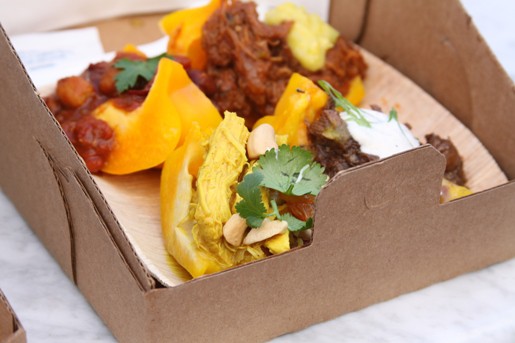 This was a medley of peppers….don't remember the title of the recipe, but I remember they were fantastic 🙂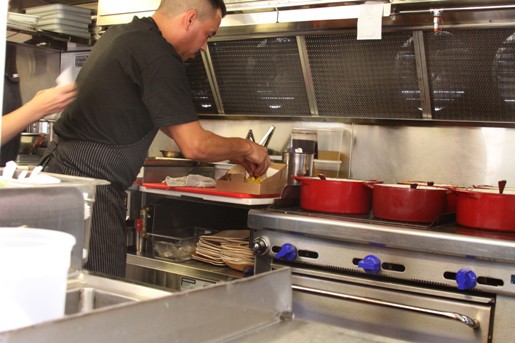 Cooks working hard!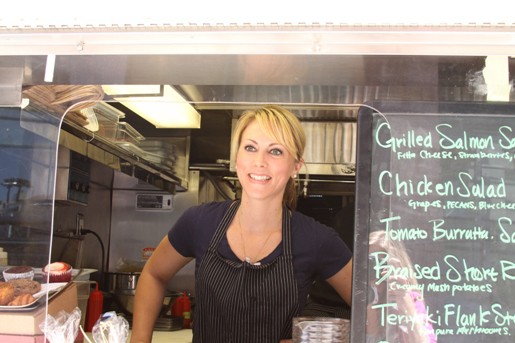 Head chef Andi….how adorable is she!? She was so nice too, came and chatted with all of us. She is very talented.
Had some gorgeous shrimp plates from the shrimp guys. I was so full by this point, I just looked 🙂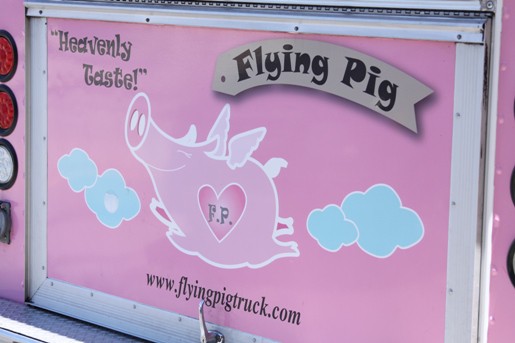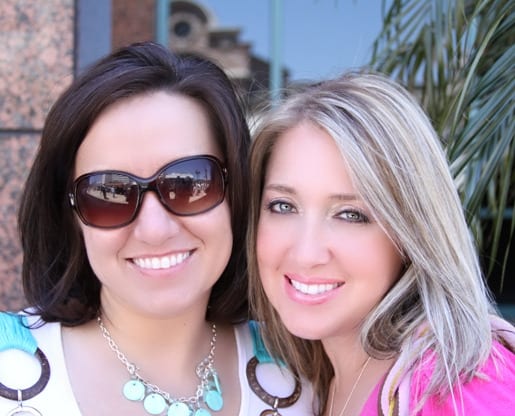 Mandy and I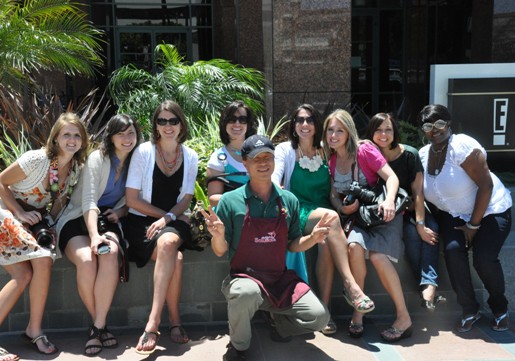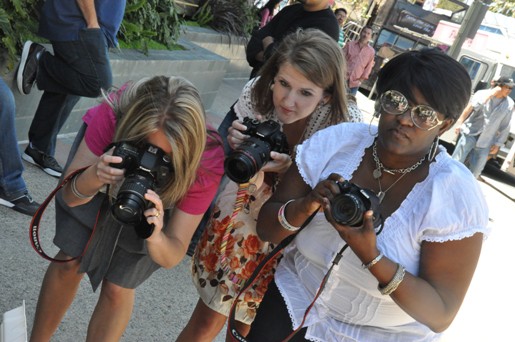 Snapping pictures of….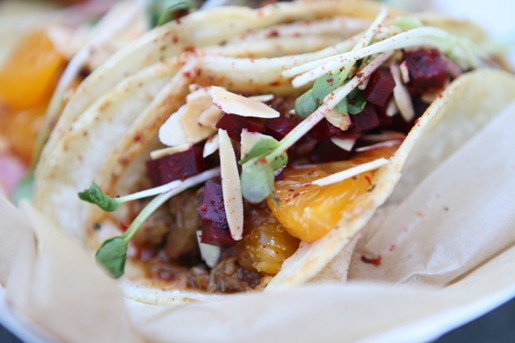 These gorgeous tacos. I remember being so full, but sampled a bite and YUM! Photo via Amanda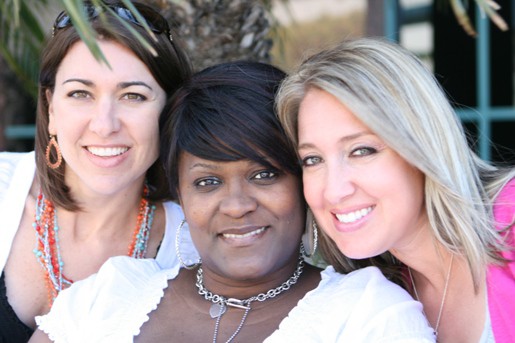 Jenny, Shelisa and I….full as can be. Photo via Amanda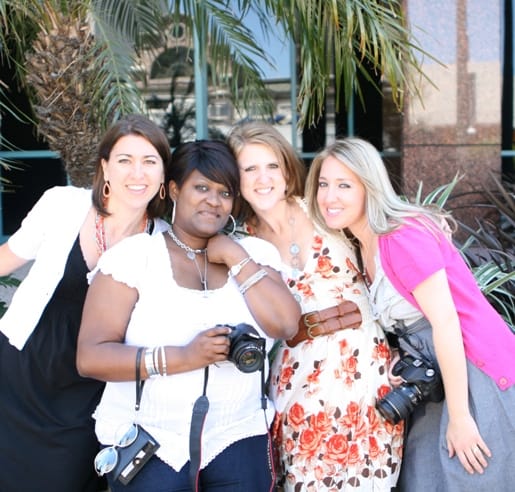 Jenny, Shelisa, Amanda and I. Photo via Amanda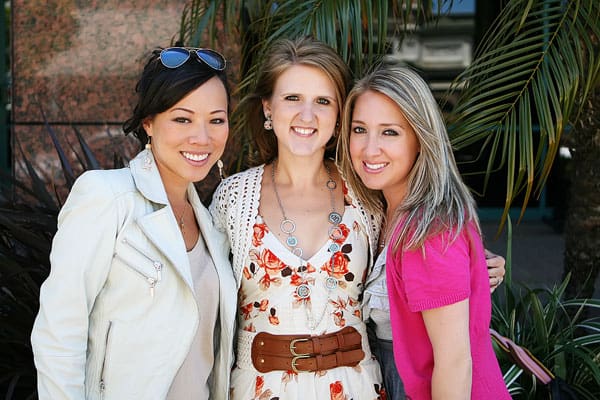 Sarah from Tastespotting, Amanda and I
Up next…..the best Gelato Shop ever and a Beverly Hills Cheese Store to die for….told you we took a zillion pictures!