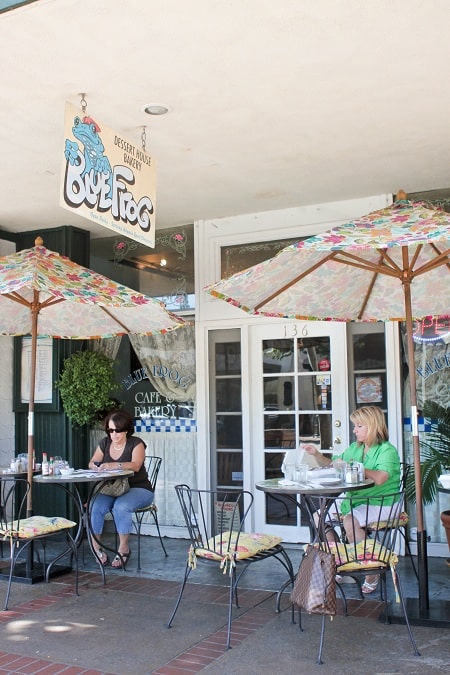 This week while my family was visiting from Arizona, we went to a very charming shopping area in Old Towne Orange Historic District, CA. It's only about 15-20 minutes from Newport Beach on the freeway. While we were browsing through antique shops, I quickly saw this sweet little cafe and bakery called Blue Frog. We decided to do brunch….and a few desserts.
There are a few seats outside as you can see in the photo and inside there are seats around the counter. You can also find a handful of tables upstairs. You walk right up to the counter to order and pay, then the server brings your food to your table. At the counter you will find desserts galore. Cookies, cakes, cupcakes, cheesecakes and more. I was tempted to try one of everything!
Take a peek!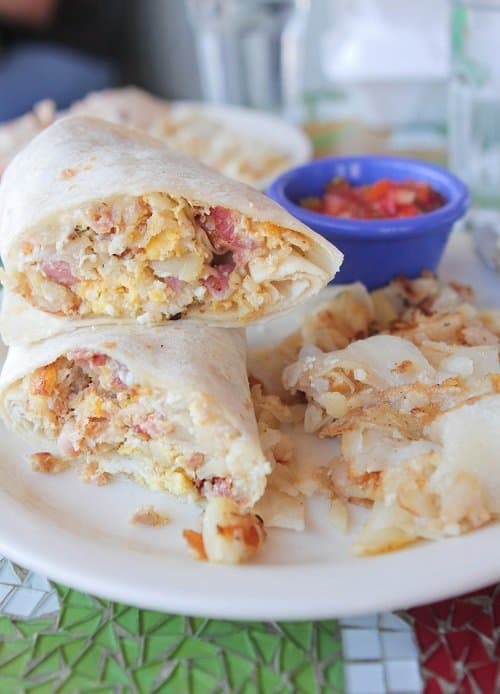 I ordered the Froggie Breakfast Burrito that had eggs, bacon and cheese inside a perfectly soft flour tortilla with a cup of mild salsa. You can choose between potatoes or fruit for your side. The potatoes were nicely seasoned, thin and great with the burrito.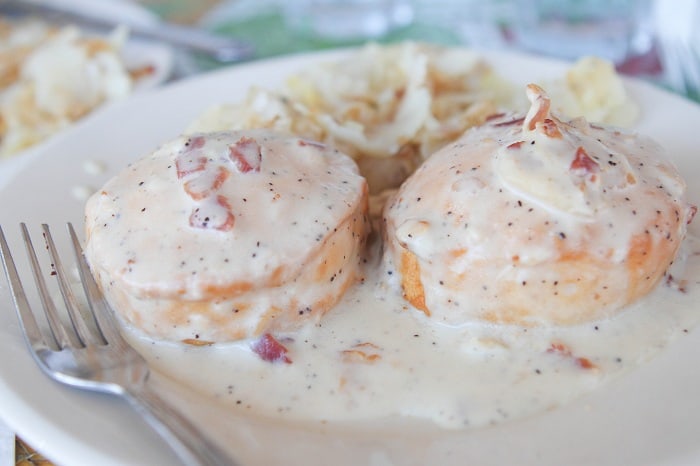 The biscuits and gravy were great. Flavorful peppery bacon gravy over top 2 soft buttery biscuits. Next time I would order an extra side of gravy since we ran out towards the end 🙂 Potatoes or fruit are your side choices here as well.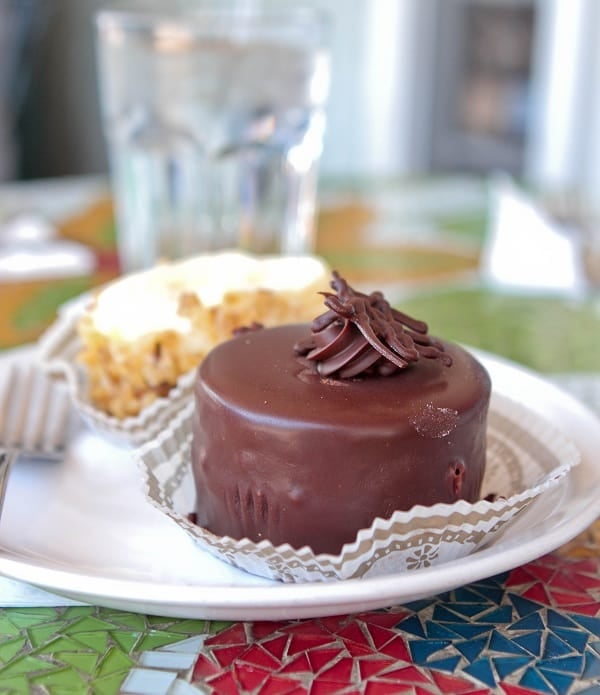 Well, since we finished brunch around noon, it was perfectly appropriate to order desserts right? First up is this adorable little chocolate cake. I had very high hopes for it because it looked so darn good. Let's see what it looks like inside 🙂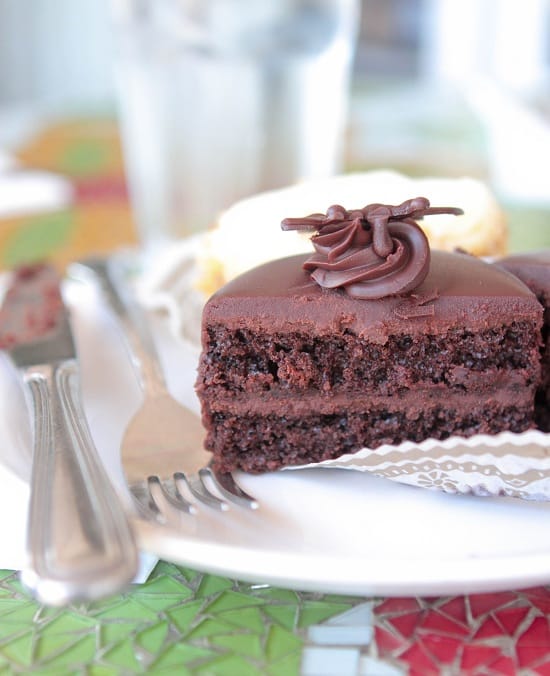 Oh yah, super moist cake and ganache layered in between the cakes. This little cake lived up to my expectations. Will order it again!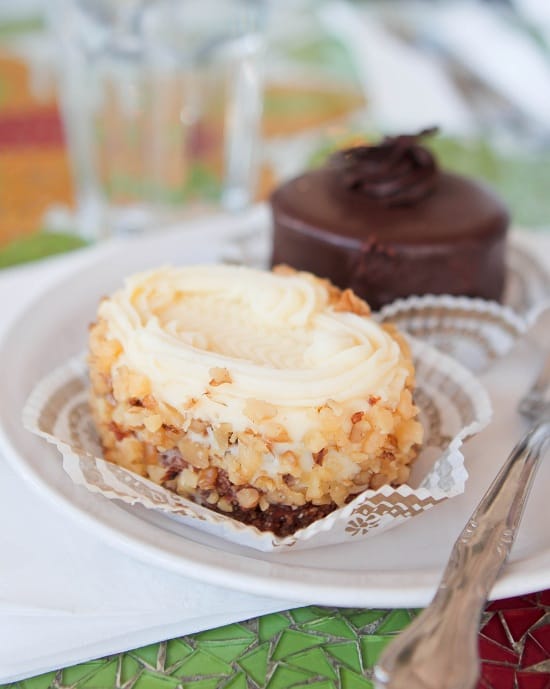 Had to order this cute oval shaped baby Carrot Cake. Loved the shape, the size and all the frosting! Let's take a look inside.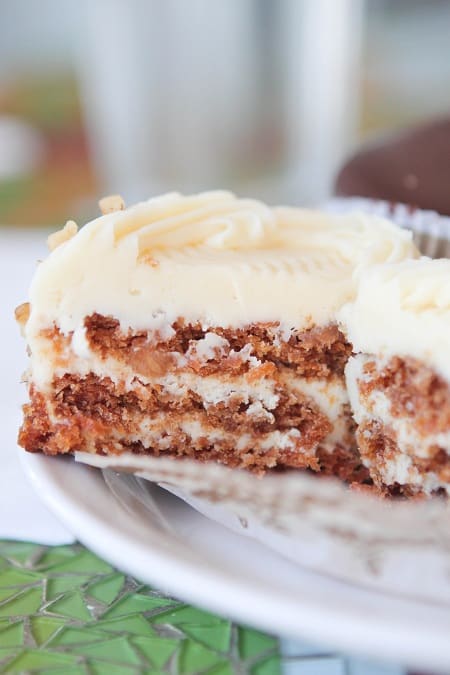 Lovely little layers of cinnamon-y carrot cake with little golden raisins throughout. It was soft and layered with a light cream cheese frosting. Very good!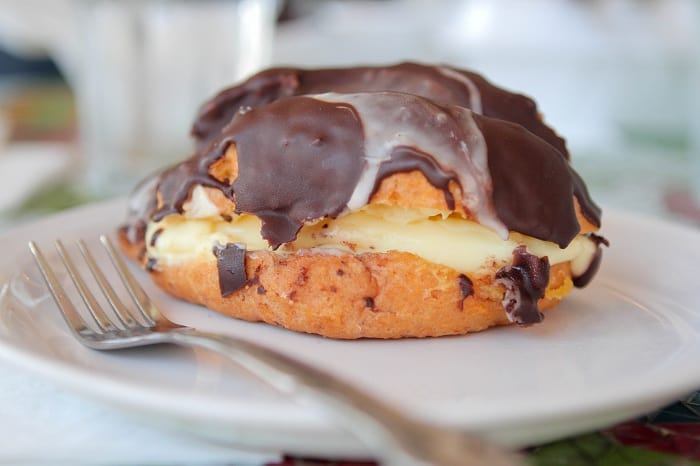 Oh baby, this giant eclair was the bomb….no, seriously. A nice layer of chocolate on top of a nice flaky crust, with a perfect vanilla custard on the inside. We loved picking at this one.
Blue Frog Bakery
136 S Glassell St
Orange, CA 92866
(714) 538-3764
Closed on Mondays
Tues-Sat 7am-5pm
Sun 8:30am-7pm