It's Friday! Yippee!! Let's chit chat about what's been going on 🙂
Before I get to our Spring Break trip, I've got to tell you about this new feature on Picky Palate that I am so excited about! It's called CliqueMe that my good friend Amanda told me about. It is similar to Instagram but on your blog which is why I think I love it so much!
If you hover your mouse over a photo, down in the bottom right hand corner of the photo you'll see a heart and a comment bubble. (Go ahead and try it with the photos below.) You can now easily click the heart or comment bubble to quickly "like" or "leave a comment" on any photo! 🙂
You'll need to register first (one-time only) by clicking on the CliqueMe tab down at the bottom right hand corner of my blog, but then you can easily login with your Facebook, Twitter, Google, or Instagram accounts. Don't worry, it won't post anything to your Facebook or Twitter or anything! Then you'll never have to register or do anything again.
When you're reading a post, you can just quickly go through and like your favorite photos, or comment on your favorite one without having to fill out the name, email, and website form. 🙂 It's brand new, and there are not that many users yet, so you can be the first to claim your username! You might even be able to get your first name. 🙂
Be sure to click on the Trending button to see what the most popular photos on our site are right now. If you register, leave a comment on one of the photos in this post to let me know you joined!! Be sure to check out Amanda's post for a full tutorial 🙂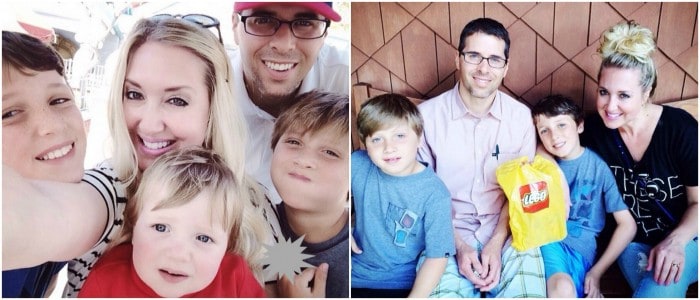 For Spring Break we took the family to California to spend some time at Disneyland. If you follow me on Instagram, you saw some of these pictures. I bleeped out my son's finger that somehow was up during that photo. Stinker!
I would NOT recommend going to Disney during Spring Break…..however our season passes are about to expire so we thought why not! We also stayed at the Grand Californian which is right in California Adventure Park, so when we needed a little down time we just headed to the hotel for an hour to re-group. By far my favorite hotel to stay in at Disneyland.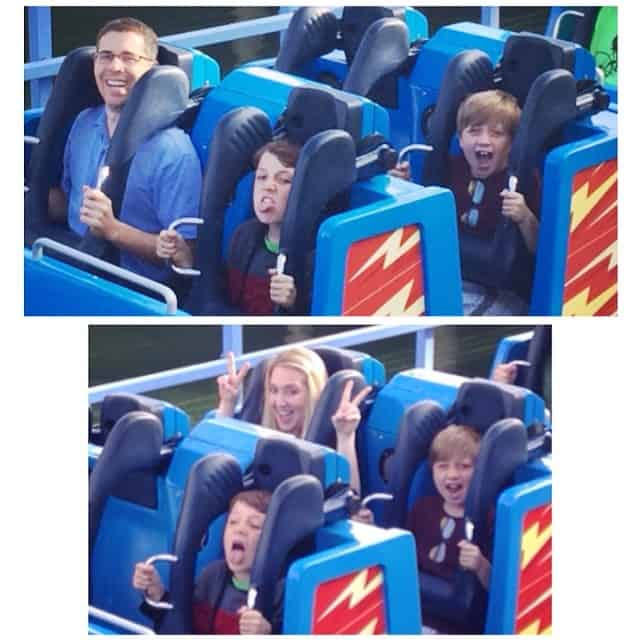 One of the nice things about staying at the hotel is you get a "magic hour" in one of the parks every morning. Only the guests of the hotel get to do this, so you get to go on a bunch of rides without so many people in the parks. Here we are on California Screamin'. Both of my boys first time riding the big roller coaster this trip. So fun!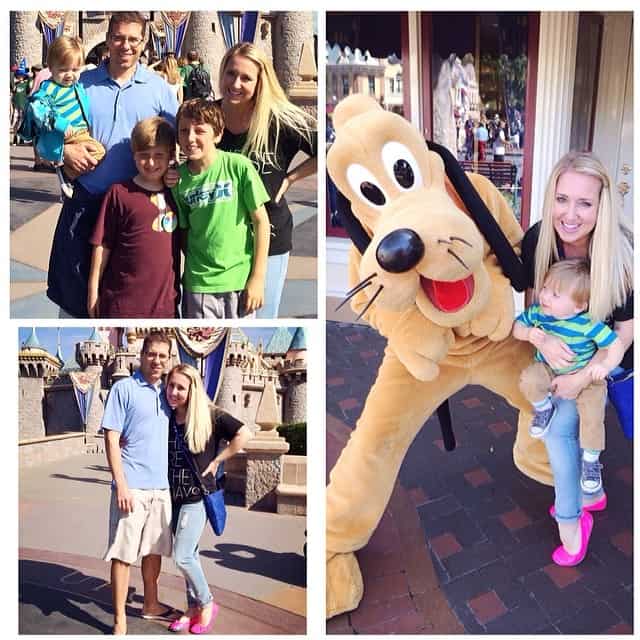 A few family pictures at Disneyland. I waiting in line for Pax to see Pluto. He was staring big time, lol!
It was an eating frenzy to say the least. The Mickey cookies and cream sandwich was to die for. Can't believe I hadn't had it before. The cookies and cream cone from Clarebelle's is always a good choice. Can I also mention that we have officially reviewed ALL of the restaurants at Disneyland and California Adventure?! Over the next few months we should have reviews for each and every restaurant on our Disney Eats Page. Quite the delicious adventure we've been on the last few years 🙂 See our current Disney Eats Page HERE.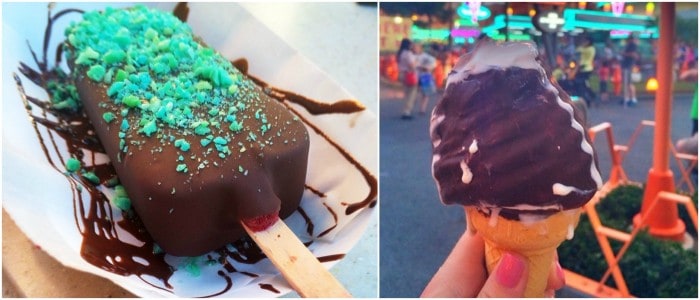 We tried a new bar at Clarebelle's that had Pop Rocks on top! It was soooo good 🙂 The chocolate dipped cone from Cozy Motel was a big favorite this trip.
I swore I would never get a leash for my child and here you see that I did. With so many people at Disney, I knew I needed a close hold on Pax. The boys loved walking him around like a little puppy, lol!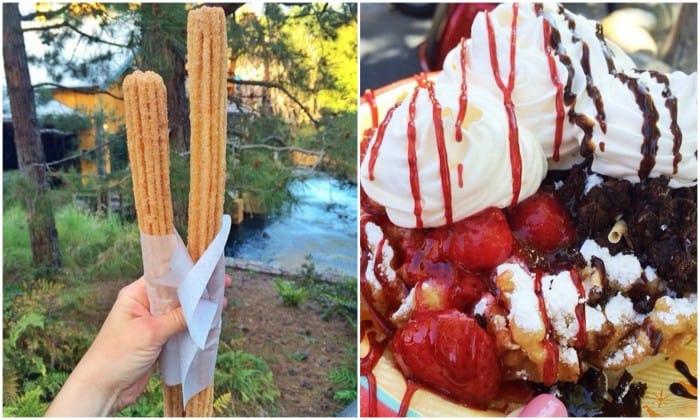 For the love of churros. I will not be admitting how many churros were purchases that week 🙂 The strawberry brownie funnel cake from Stagecoach was out of this world delish!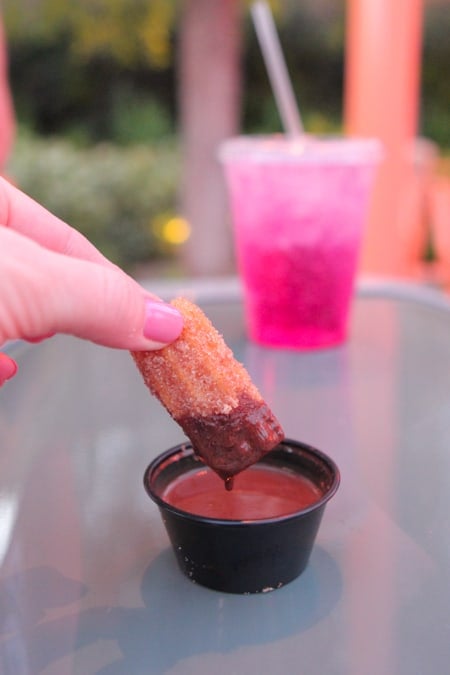 The Cozy Cone Motel also has these churro bites with spicy chocolate sauce. To.Die.For. I was the only one that actually dipped the churros. The rest of my family is nuts.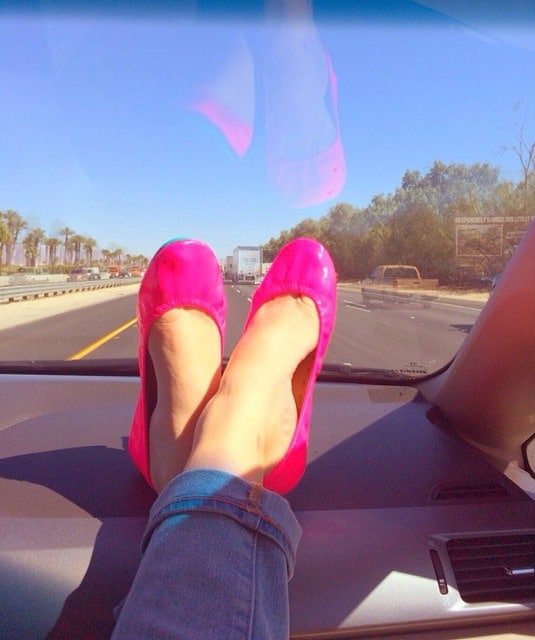 On the drive home from California I had my feet kicked up and realized my neon Tieks had walked through New York City, Atlanta, Tulsa, Anaheim and Phoenix in under 3 weeks! I can't tell you enough how much I have enjoyed walking in these comfy cute flats. If you are on the fence about getting a pair, take my word that you will LOVE them 🙂
So….my obsession continues. How could I resist these Mint Tieks for Easter?! No Easter dress for me, I'll have the shoes, lol! Officially obsessed…and in big trouble!
Have a great weekend! See you Monday with a new recipe!