Enchantment Resort in Sedona Arizona is the perfect family getaway destination. We had such a great time! Gorgeous views and beautiful resort grounds.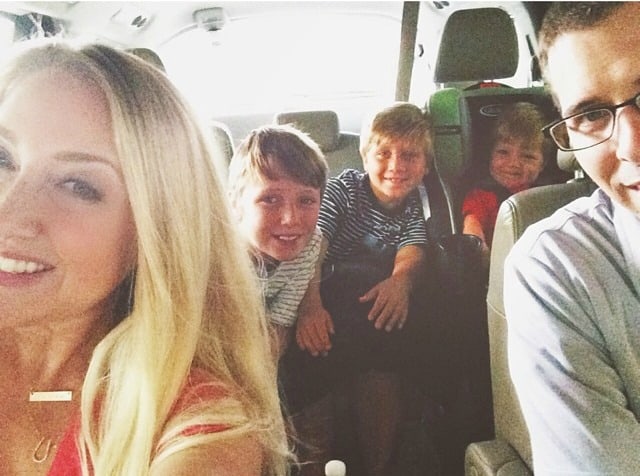 Enchantment Resort Sedona Arizona
I was so excited to explore Arizona over Memorial Day weekend with my family! We took off nice and early and headed to Sedona to the Enchantment Resort. It had been years since I'd been. Just to be clear this is not a sponsored post, just a family weekend getaway I wanted to share with you!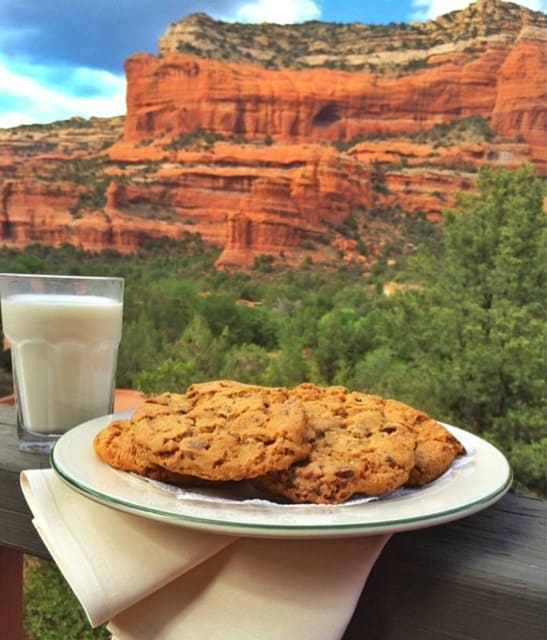 Not even kidding this was the view from our room. I ordered cookies and milk of course and had to snap a picture to remember this gorgeous view.
Sedona Arizona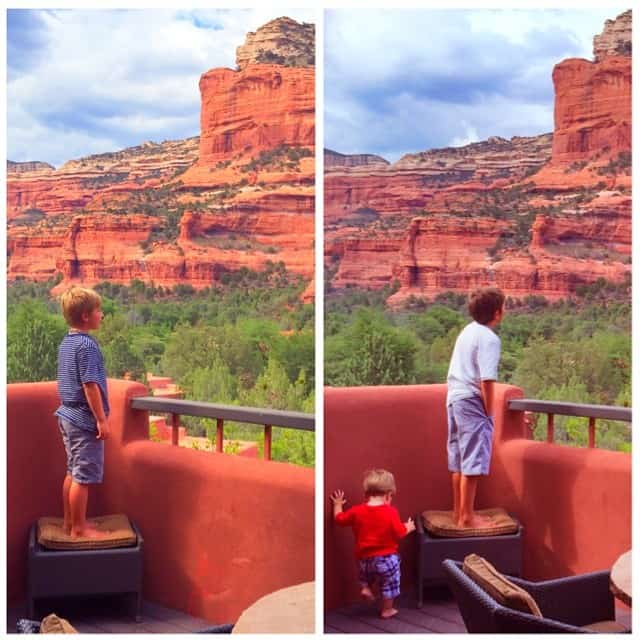 The boys enjoyed peeking out over the patio wall.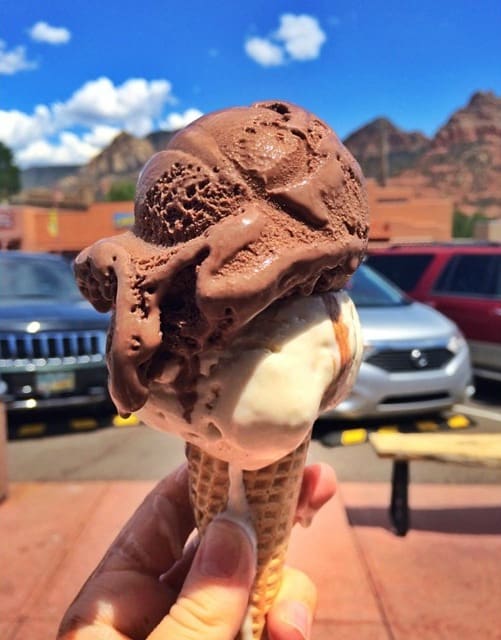 Saturday we walked around downtown Sedona and had to have some ice cream. It was hot as you can see by my poor melting ice cream. Black Cow Ice Cream Shop was great.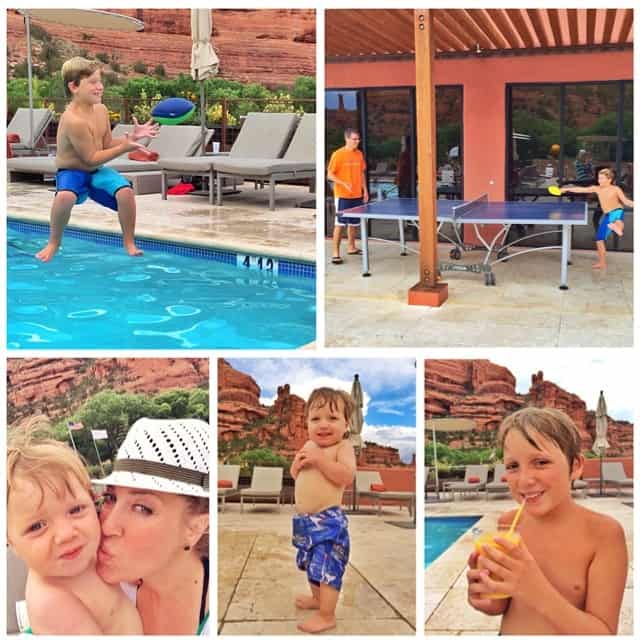 Probably my favorite afternoon was just playing at the pool with the family. Gorgeous red rock views and fun times in the pool. My oldest enjoyed the bar where he could order smoothies and charge them to the room 🙂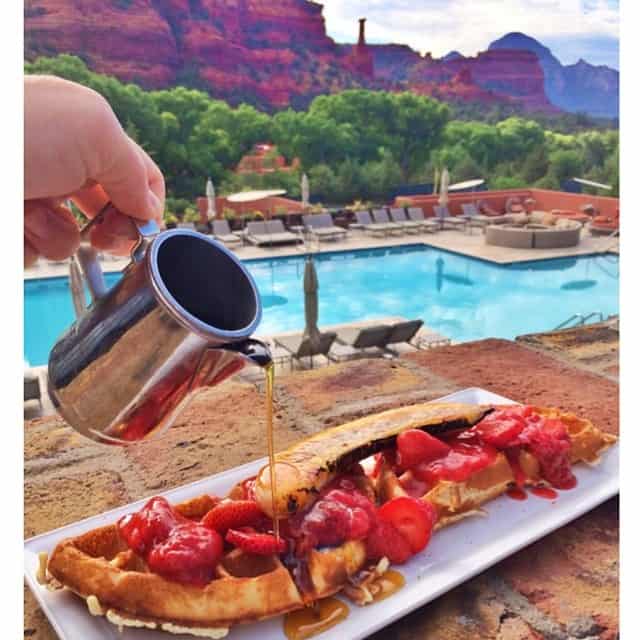 This was an amazing breakfast…Strawberry and caramelized banana waffles. Chi-Ah-Chi is located right at the resort with this view while you dine.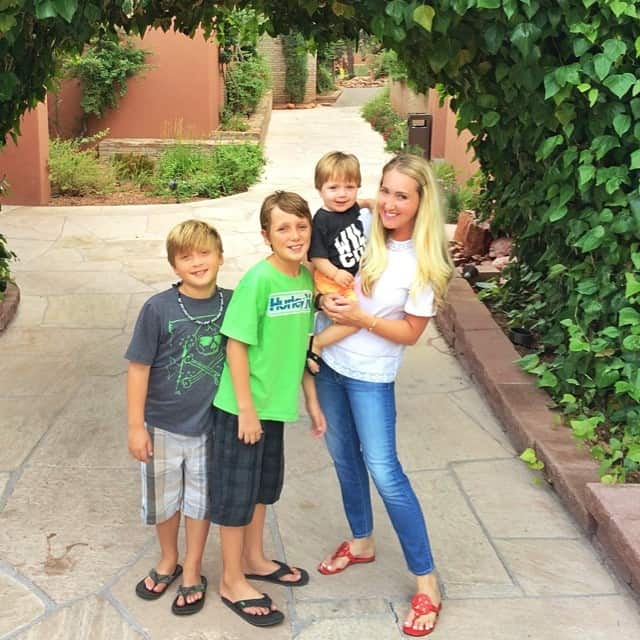 Cullen snapped this photo of the boys and I before dinner one night. Rare to have a picture where everyone is looking and smiling!!
Dinner at Ti Gavo was such a treat. Fresh guacamole and short rib tacos! Cullen got some smoky chicken enchiladas that were some of the best enchiladas I've ever had.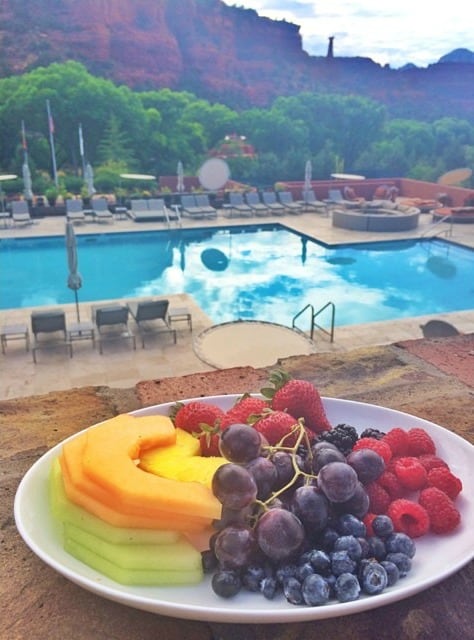 One more shot of breakfast right before we left. My gorgeous fruit plate. We took a lovely hike just outside of the resort too. There were deer just hanging out in the grassy areas. A real treat all weekend. I am tempted to go back for my Anniversary later this year. So fun!
Have a great weekend! See you Monday with a new recipe!
Jenny