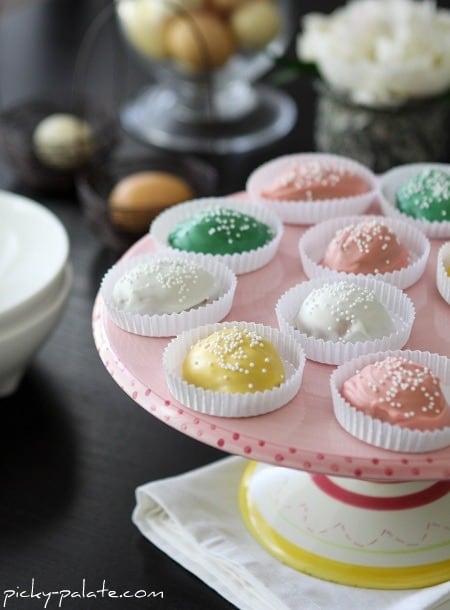 I am getting so excited for Easter. We get to spend the weekend with our family in AZ, I really can not wait. I whipped up these simple and adorable chocolate covered peanut butter eggs last week that you are going to just love.
Wilton has a zillion colored candy melts that I picked up at Michaels last week along with those cute paper liners. I could get in big trouble at Michaels if I am there too long. So many fun things. Anyway, have your kids help coat each chilled peanut butter egg with the chocolate, they will love it!
Hope you enjoy!!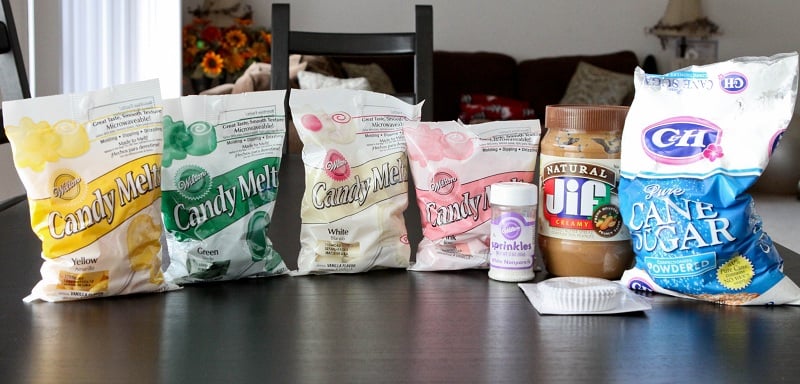 Here is what I used for the recipe. Pretty easy right?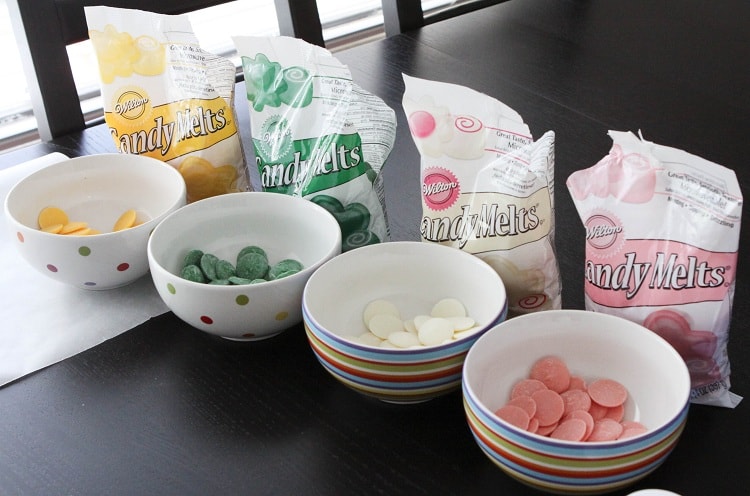 I only used maybe a fourth of each bag which means you can create other fun treats another time. I dipped Oreos in these last year and they were a huge hit.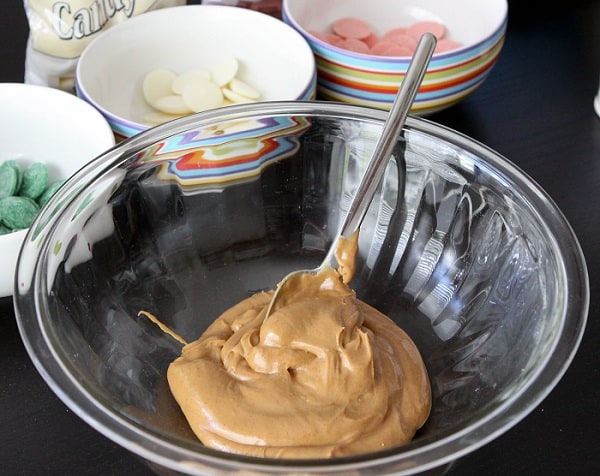 Place your peanut butter into a large bowl.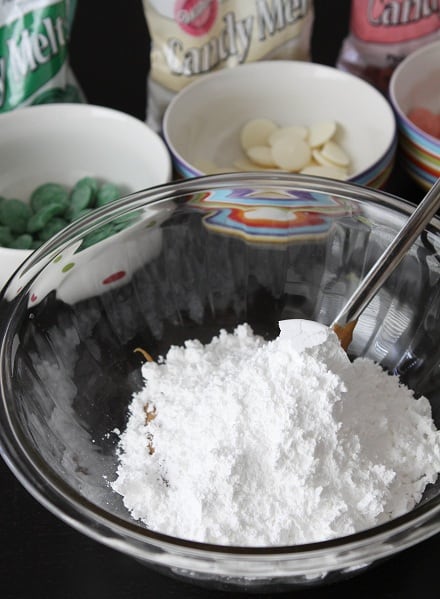 Add your powdered sugar.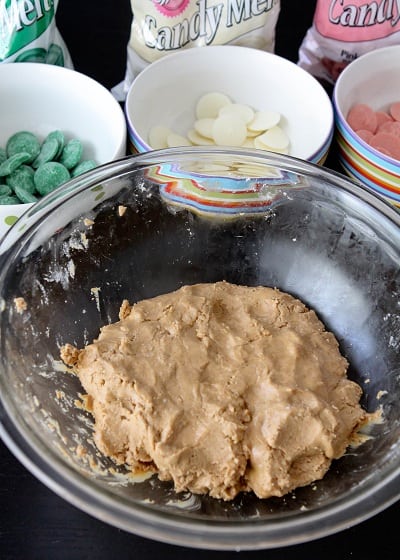 Mix, mix mix! I used my hands half way through to speed the process up.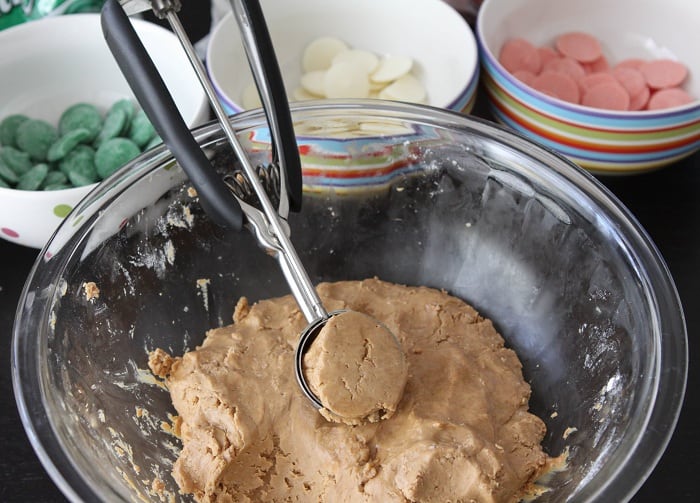 Once mixed, use a large cookie scoop to help form the eggs.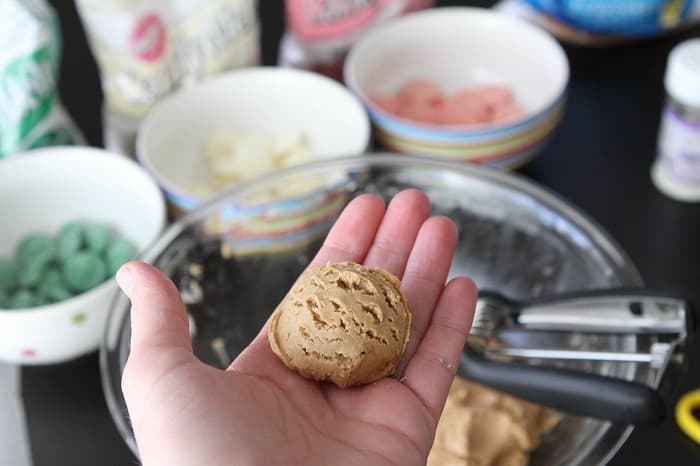 You'll start like this and with your hands form the dough into little egg shapes.
Like this. Mine are far from perfect, but it works anyway.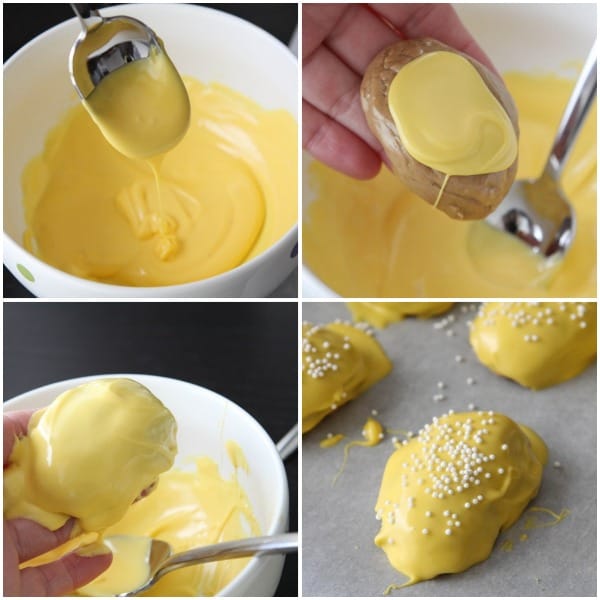 Let the coating begin. Start with one color at a time when melting your chocolate. You'll coat 4-5 eggs per color.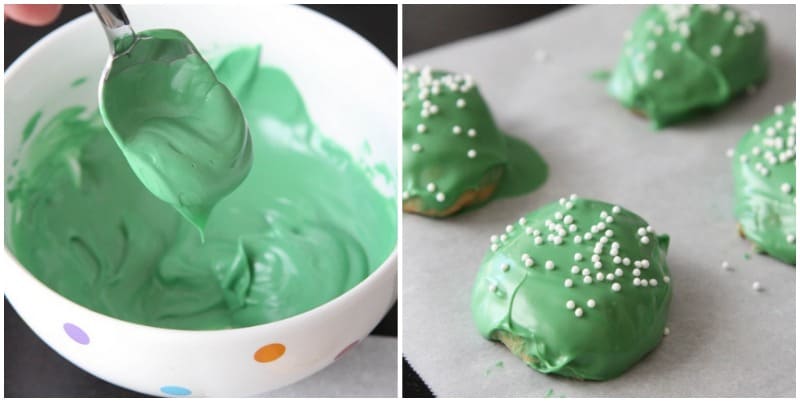 Here's the green.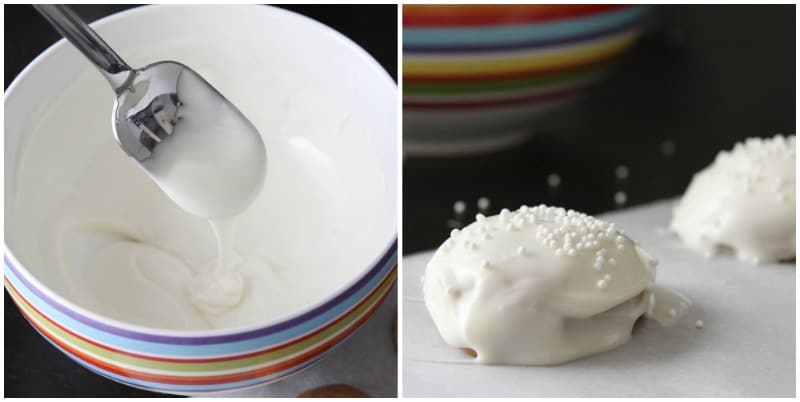 The white.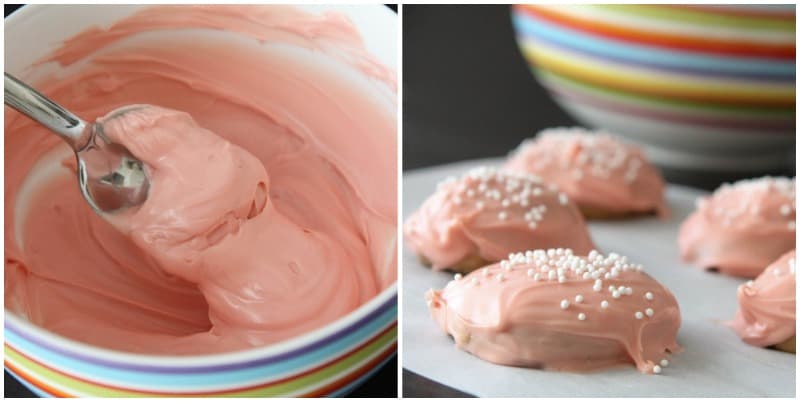 The pretty pink ones. Let them harden then it's time to serve!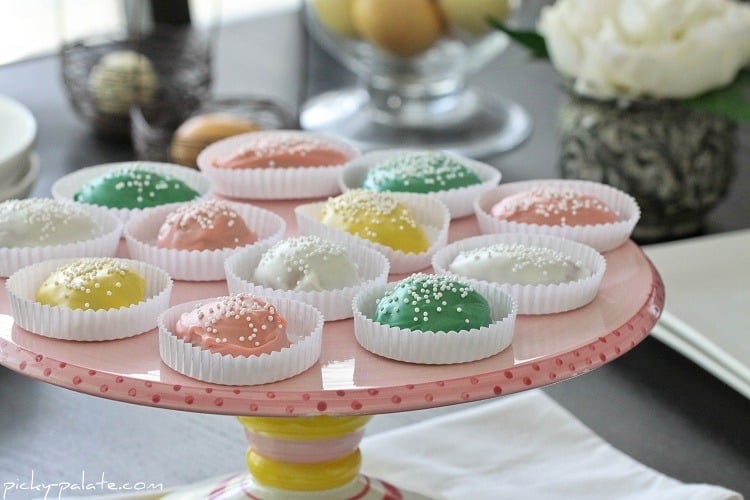 Arrange them onto a cake stand and you are good to go!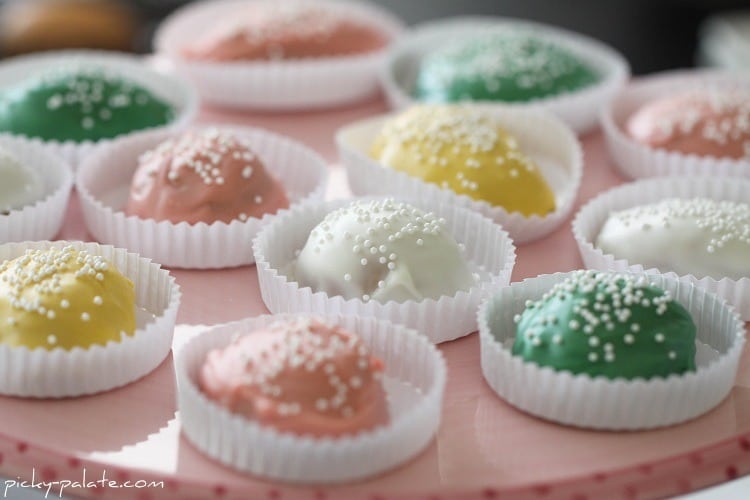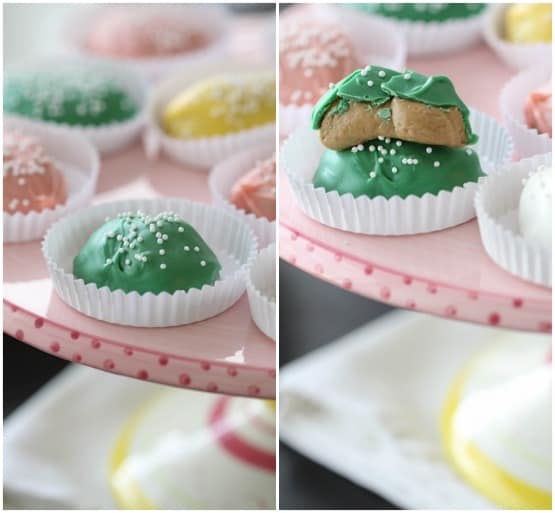 [ziplist]
Chocolate Covered Peanut Butter Eggs
2 1/2 cups creamy peanut butter
1 1/2 cups powdered sugar
Wilton Candy Melts in yellow, pink, green and white
Non-parils for sprinkling on top
1. Place peanut butter and sugar into a large bowl, mix until combined. I used my hands half way through mixing with a spoon. Dough will be pretty firm. With a cookie scoop or spoon, scoop 3-4 tablespoons of dough into your hands and shape into eggs. Freeze for 30 minutes to an hour until hardened. Note: I only froze mine for 15 minutes and I was able to continue, it's just easier if dough is hardened.
2. Start with one color of candy melts at a time. Coat 4-5 peanut butter eggs with chocolate and place onto parchment or wax paper. Sprinkle with non-parils quickly as chocolate hardens fast. It's important to work in batches so your chocolate doesn't harden on you. Continue coating all of your eggs until they've all been coated and sprinkled. Let chocolate harden and serve. Enjoy room temperature or chilled.
Makes 20-25 eggs
_______________________________
Have a great new week, come back soon!!