These touch of cinnamon and carrot cake infused muffins are a healthier choice for the family.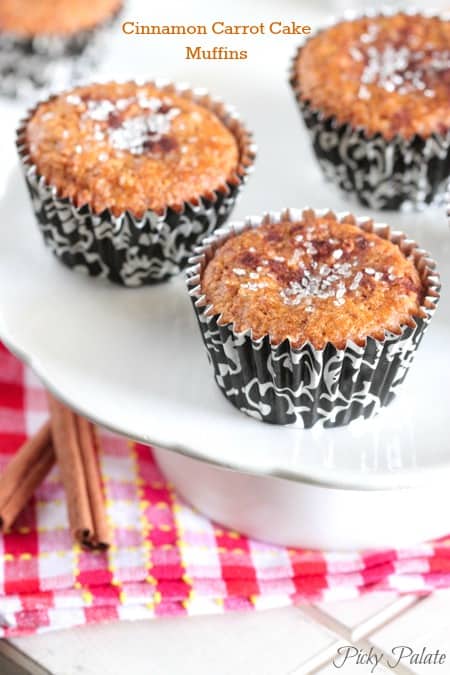 So excited to share my Cinnamon Carrot Cake Muffins with you today! I've partnered with Green Giant® and their new Veggie Blend -Ins™. They are little pouches of 100% pureed vegetables to use for your favorite recipes. There is carrot, butternut squash and spinach. You can find them available on Amazon HERE. It's definitely not easy to fit in all of the fruits and vegetables we need everyday and this is such a fun way to add more vegetables to our diets!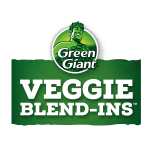 My boys are usually less than thrilled to eat their vegetables. It's definitely a daily struggle if they are not fans of the vegetables we are having for dinner. We are always looking for new ways to incorporate more vegetables, and lately we've been starting the day with fruit smoothies–with Cullen (my husband) trying to sneak in vegetables with the fruit.
So, Cullen and I were eager to see what the boys thought of our healthier carrot muffins. They came home from school and were excited to see the muffins on the counter. They both grabbed one and loved it!! Even after we told them what was in them 🙂  Yes, there was an "Oh really" comment, but it didn't stop them from wanting seconds. The Veggie Blend-Ins pouches could not be more simple to use. I'm already planning what I want to add them in next….and of course, our morning smoothie is a shoe-in to receive a pouch of love.
Green Giant® VeggieBlend-Ins™ have partnered with Jessica Seinfield to launch the 100% vegetable purees. In her book, Deceptively Delicious, she writes about  making her family's favorite meals better for them by adding homemade vegetable purees. LOVE this idea of having the pouches ready to go.
I chose to use the pureed carrot pouch for my muffins. Such a simple and healthier muffin perfect for after school snacking.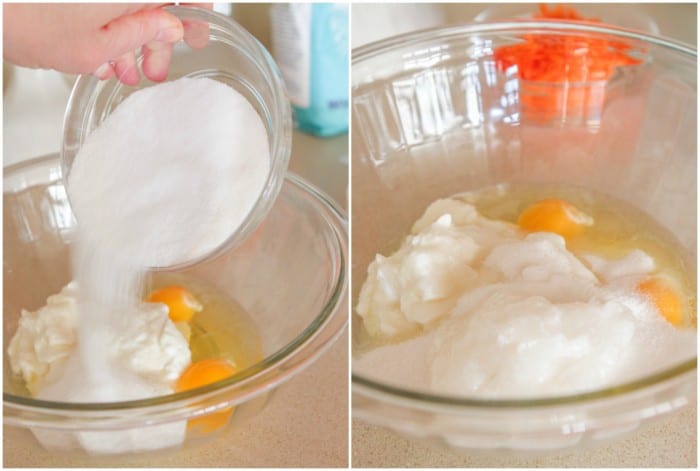 Grab your favorite mixing bowl and start adding your wet ingredients along with granulated sugar.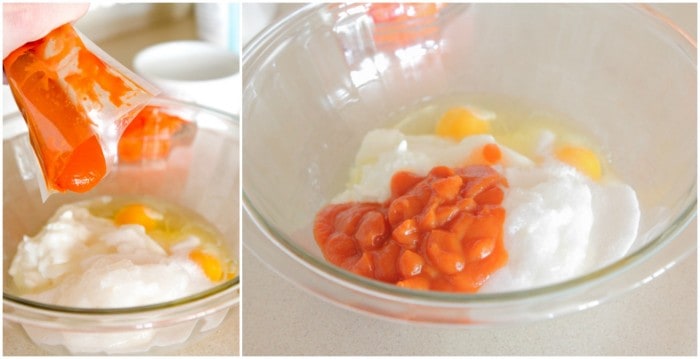 Add your Green Giant Veggie Blend-Ins™ Carrot pouch.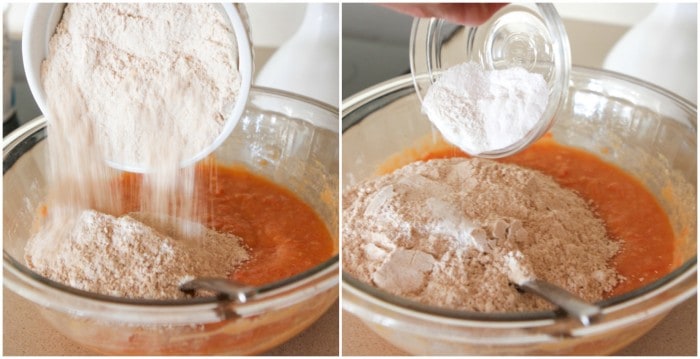 Add your dry ingredients next!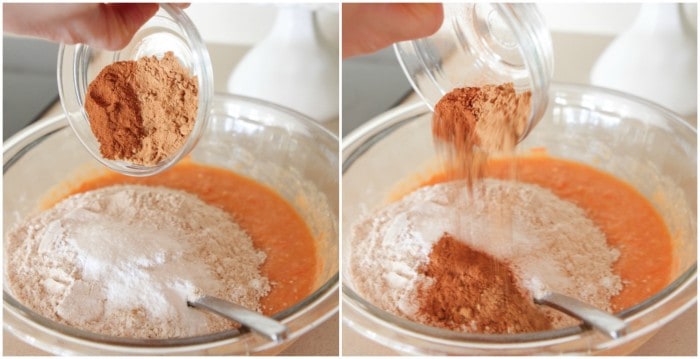 Ground cinnamon and ginger for just the right spices.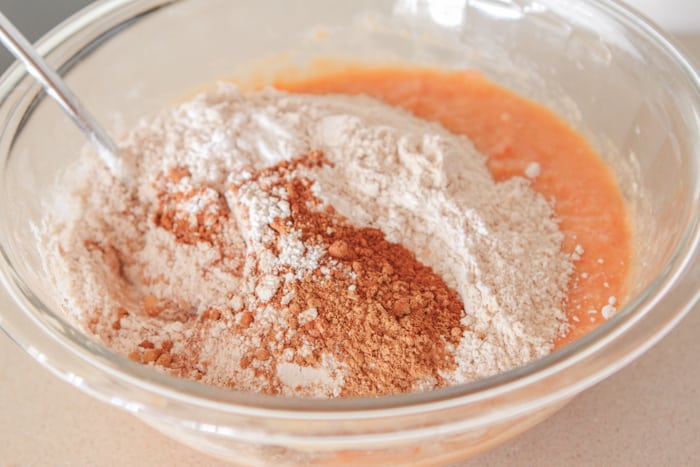 Perfect! Ready for a good mix.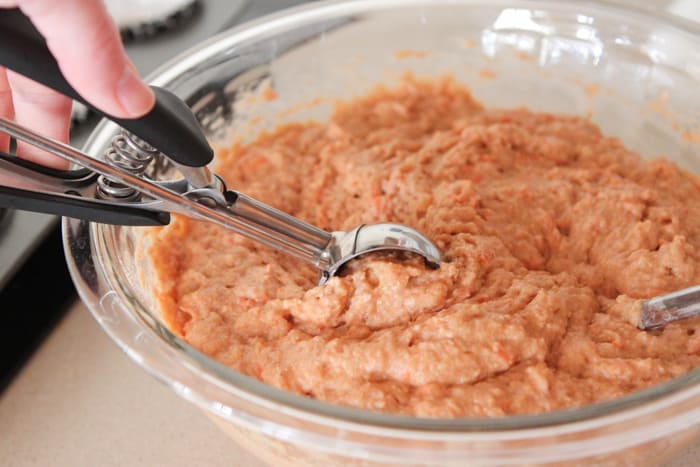 I like to use a medium sized cookie scoop to fill the cupcake liners. A spoon works fine too.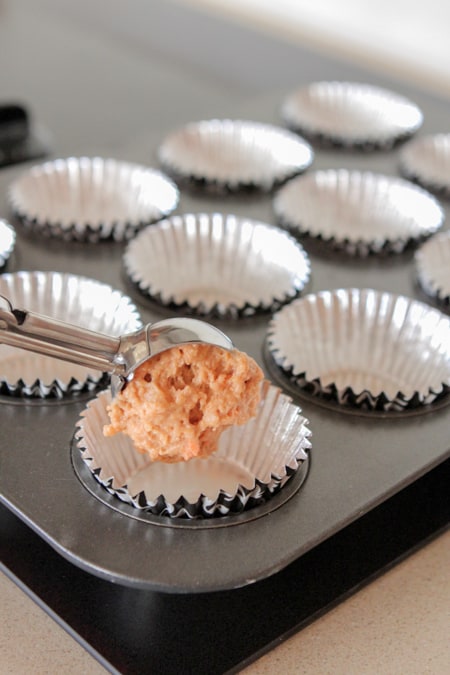 Fill em' up, about 3/4 full.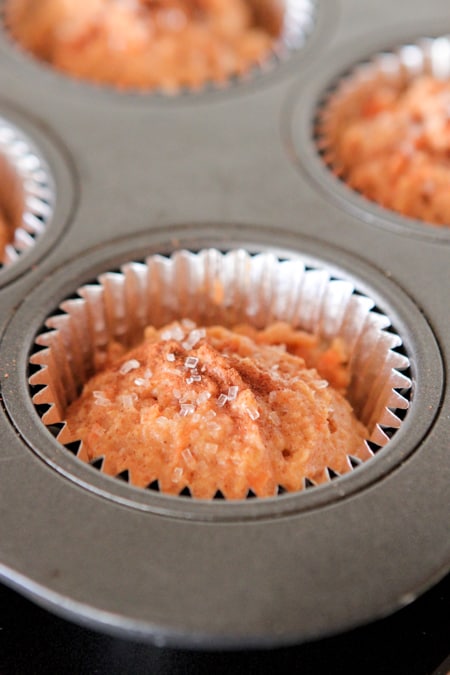 I sprinkled the tops with cinnamon and turbinado sugar.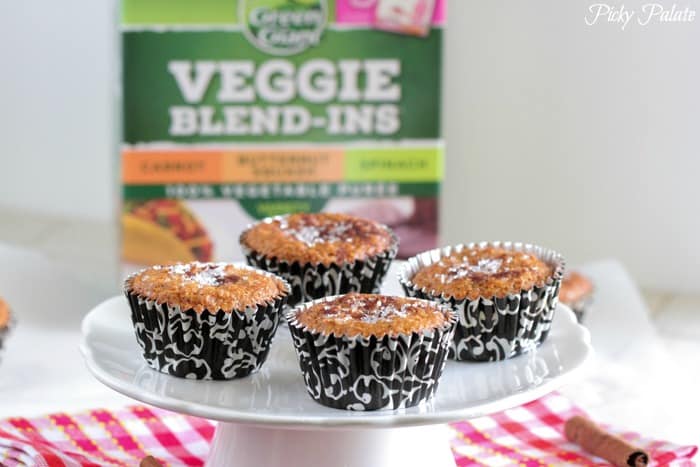 Bake for 20-25 minutes until a toothpick comes clean from the center. Let cool and enjoy!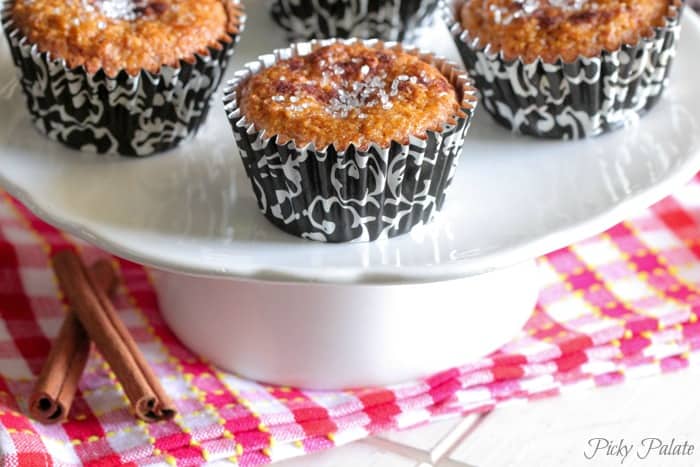 [ziplist]
Cinnamon Carrot Cake Muffins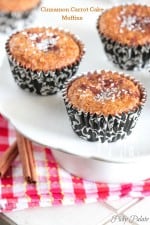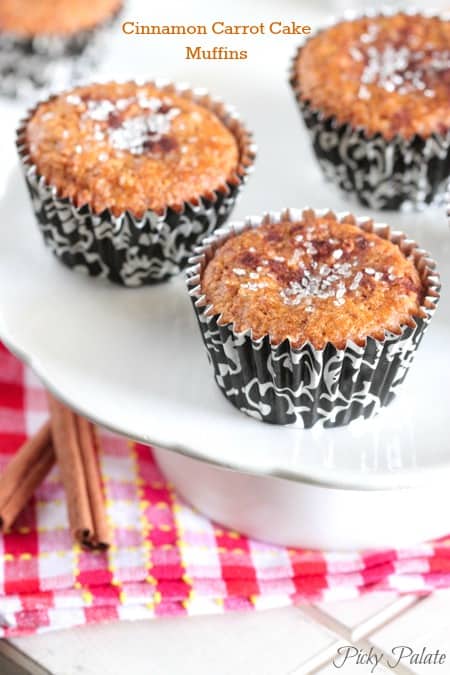 Prep time: 10 min | Cook time: 25 min | Total time: 35 min
Ingredients
1/4 cup

raw virgin coconut oil (extra virgin is the same as virgin)


2 large

eggs

1 Green Giant® Veggie Blend-Ins™

carrot pouch

1 cup

plain

greek yogurt

2/3 cup

granulated sugar

1 cup

grated carrots

1 3/4 cup

white whole wheat flour

1 teaspoon

ground cinnamon

1 teaspoon

ground ginger

3/4 teaspoon

kosher salt

1/2 teaspoon

baking soda

1/4 teaspoon

baking powder

1 tablespoon

turbinado sugar for sprinkling tops of muffins

Directions
Preheat oven to 350 degrees F. and line 16 cupcake cups from a cupcake pan with foil or paper liners (I used foil liners).
Place eggs, Green Giant® Veggie Blend-Ins™ carrot pouch, greek yogurt, sugar and grated carrots into a large mixing bowl. Heat coconut oil in the microwave to soften to liquid or near liquid and place into mixing bowl being careful not to allow the coconut to harden. Mix to combine. Add flour, cinnamon, ginger, salt, baking soda and baking powder, stirring to combine.
Fill each liner 3/4 full with batter. Sprinkle tops with cinnamon and turbinado sugar if desired. Bake for 20-25 minutes or until toothpick comes clean from center. Remove and let cool. Serve warm or at room temperature.
Makes 16 Servings
This is a sponsored post for Green Giant Veggie Blend-Ins however thoughts and opinions are my own.
FOLLOW PICKY PALATE ON INSTAGRAM! Show me what recipes you're making from Picky Palate by using #pickypalate.
Other recipes you may enjoy...
Comments