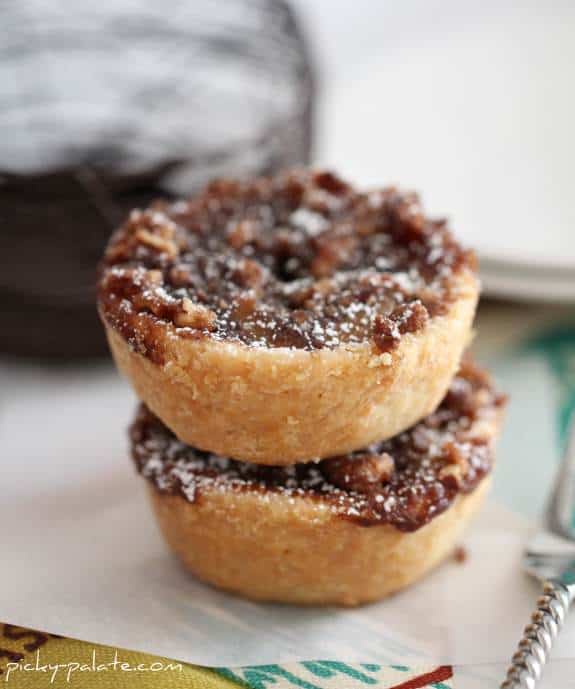 Can you almost taste Thanksgiving, it's just a few days away! I created this recipe for Smithfield.com and boy is it to die for! Make sure you pop over to Smithfield and say hi on my post 🙂
All of my favorite ingredients are packed into these cute little hold in your hand pies. These are perfect for any Thanksgiving dessert, we went nuts for them. To save yourself some time go grab a box of refrigerated pie dough, I found some nice ones at Trader Joes in their freezer section. They were great.
Hop you all enjoy!!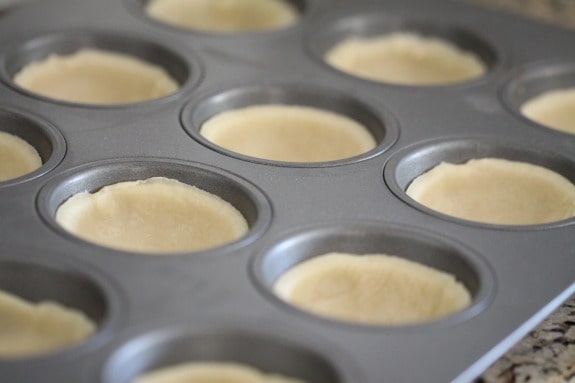 Here are your pie rounds pressed into regular size muffin tin cups.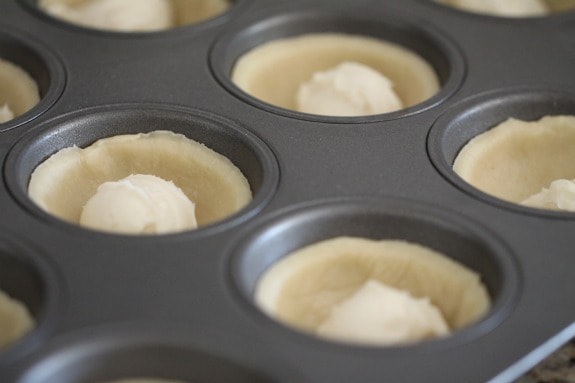 Next, you'll top with the cream cheese mixture then spread out a little with a knife.
Prepare your pumpkin pie filling!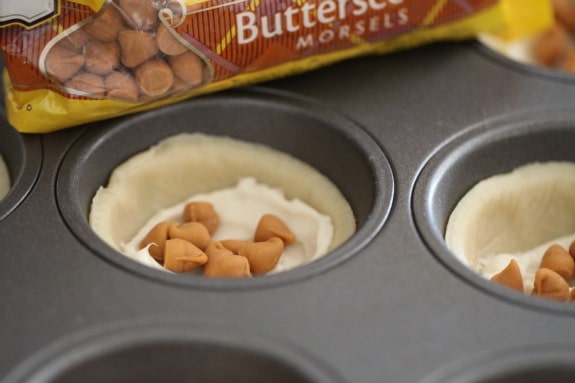 Oh the butterscotch morsels. Get the bag away from me….once I pop a few I'm a goner!
Fill with your pumpkin pie filling and start to bake 🙂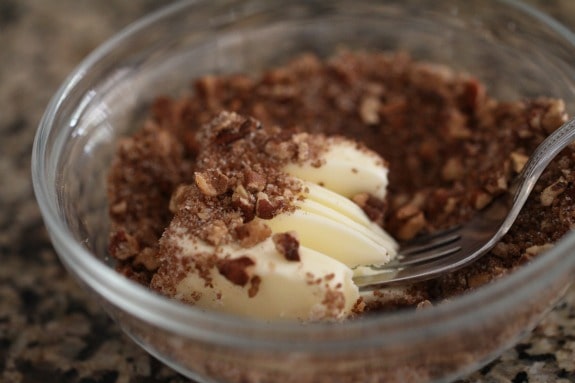 While pies are baking make your streusel!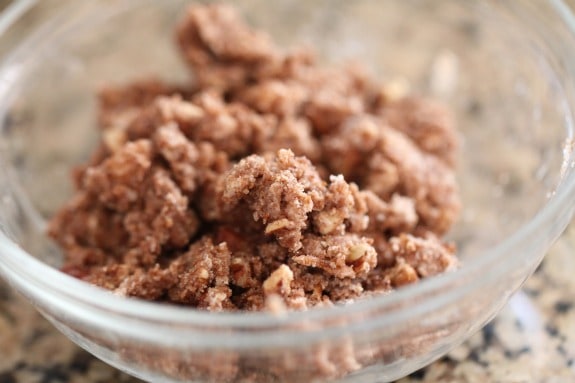 And there you have it 🙂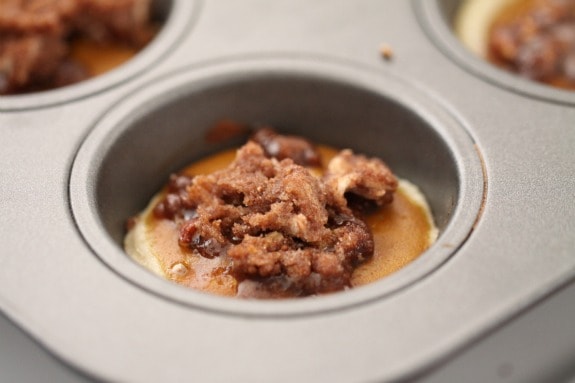 After baking for 20 minutes, remove and top each with streusel. Place back in oven for 10-15 more minutes.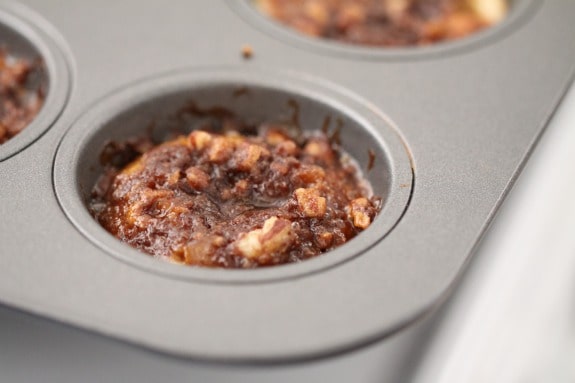 This is what you'll get, mmm! Make sure you loosen all edges with a plastic knife while they are warm (much easier to remove this way)
Sprinkle with a little powdered sugar if you'd like and you are set!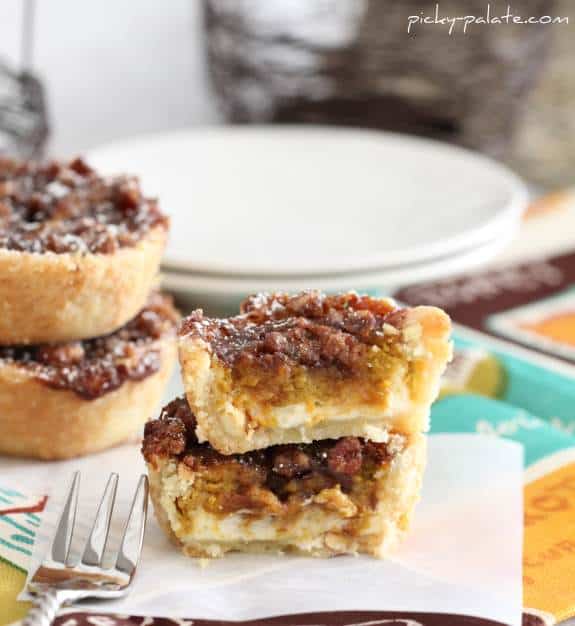 [ziplist]
Cream Cheese and Butterscotch Pumpkin Pies
1 9 inch pie shell, softened (I use either Pillsbury or Trader Joes has nice pie shells)
4 Tablespoons softened cream cheese
2 Tablespoons granulated sugar
1/2 teaspoon vanilla
1/4 Cup butterscotch chips
1/2 Cup canned pumpkin
2 Tablespoons granulated sugar
2 Tablespoons heavy cream
1/4 teaspoon ground cinnamon
1 egg, beaten
2 Tablespoons sugar
1/2 teaspoon ground cinnamon
1 Tablespoon ground gingersnap cookies
1 Tablespoon brown sugar
1 Tablespoon softened butter
1/4 Cup chopped pecans
1. Preheat oven to 350 degrees F. Cut 2 1/2 inch rounds out of your pie dough and place into 12 muffin tins. You will need to re-roll your dough once. In a mixing bowl, beat cream cheese, sugar and vanilla until softened and smooth. Spoon 1 teaspoon cream cheese mixture into bottom of pies and spread around the bottom. Sprinkle about 10 butterscotch chips over cream cheese layer.
2. In a separate mixing bowl beat the pumpkin, sugar, cream, cinnamon and egg until well combined. Pour evenly over cream cheese mixture filling up to nearly the top of crust. Bake for 20 minutes.
3. To prepare streusel topping place sugar, cinnamon, ground cookies, brown sugar, pecans and butter in a mixing bowl. Use a fork and press butter into sugar mixture until crumbly. After the pies have baked for 20 minutes remove and top each evenly with the strudel. Place back into the oven for an additional 10-15 minutes or until streusel is bubbly and pies are cooked through. Remove from oven, loosen edges with a plastic knife then let cool for 10 minutes before removing from muffin tins.
4. Serve room temperature or chilled.
12 individual pies
________________________________
Have a great Thanksgiving week and make sure you pop over to Smithfield to say hi to me! Thanks a million!