Sharing my experience at the Disney Contemporary Resort. This Walt Disney World Resort is one of my favorites.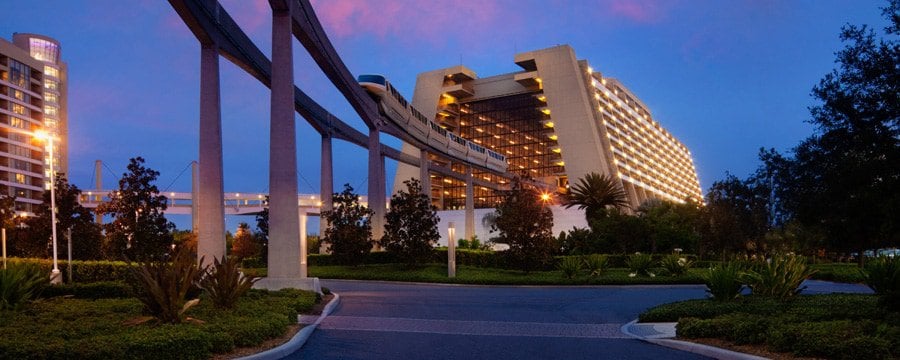 Photo via Walt Disney World website.
Contemporary Resort
I had the best stay at Disney's Contemporary Resort this past August. It was as wonderful as I knew it would be. The location could not be more perfect right by Magic Kingdom and close to Epcot as well. Love that the monorail going right through the resort. When we dined at Chef Mickey, it was so fun to see the monorail coming and going during our breakfast. Not only does Contemporary have Chef Mickey restaurant, there's also California Grill which is one of my very favorite places to have a beautiful diner.
Be sure to check out my review of Disney's Rivera Resort too! Be sure to follow Disney Hungry on Instagram for the Best eats at the Parks plus travel tips.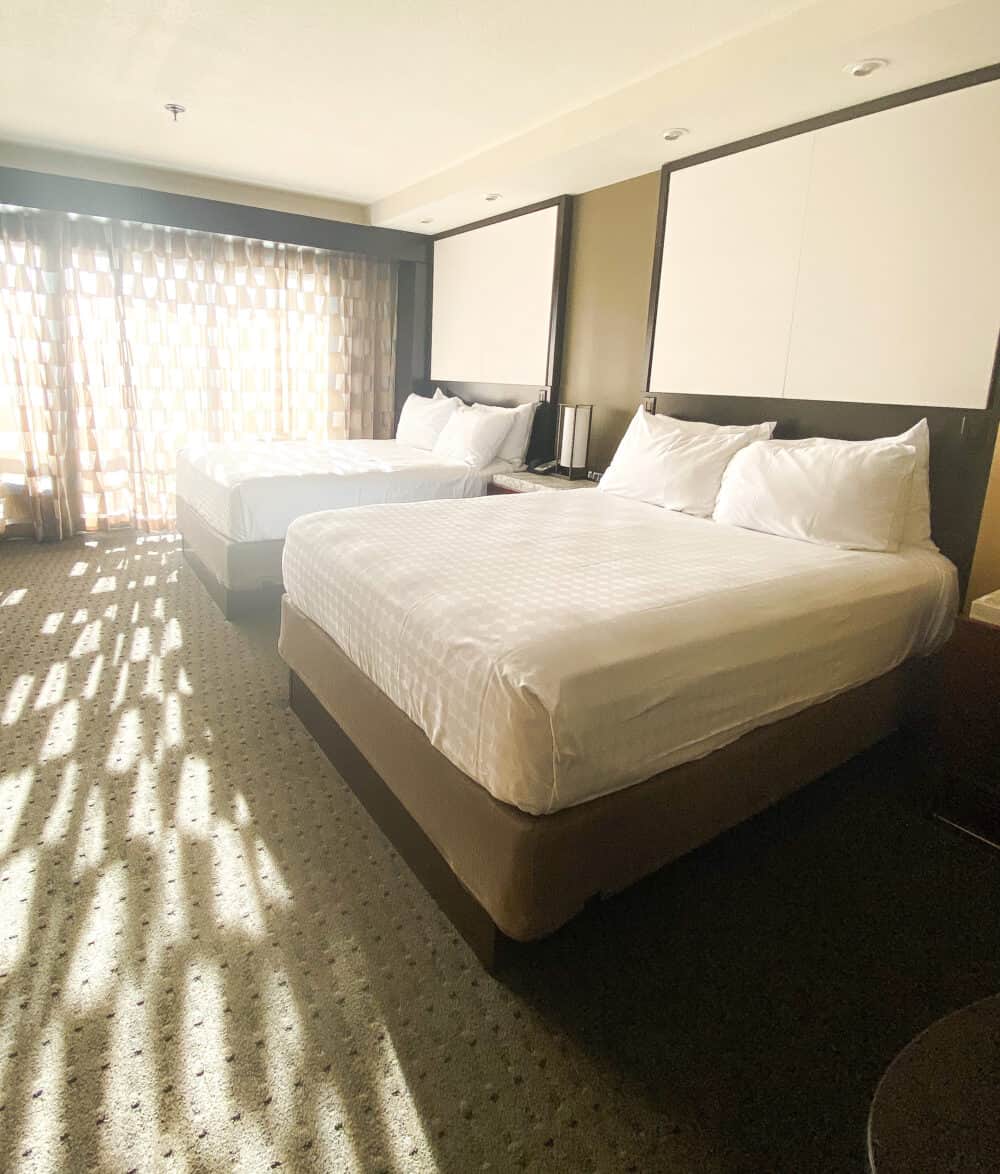 Disney Contemporary Resort Rooms
Staying at Disney's Contemporary Resort in 2020 was such a treat! We had the Main Tower Park View Room and it was so dreamy. The room was light, bright, cozy beds with the most perfect view.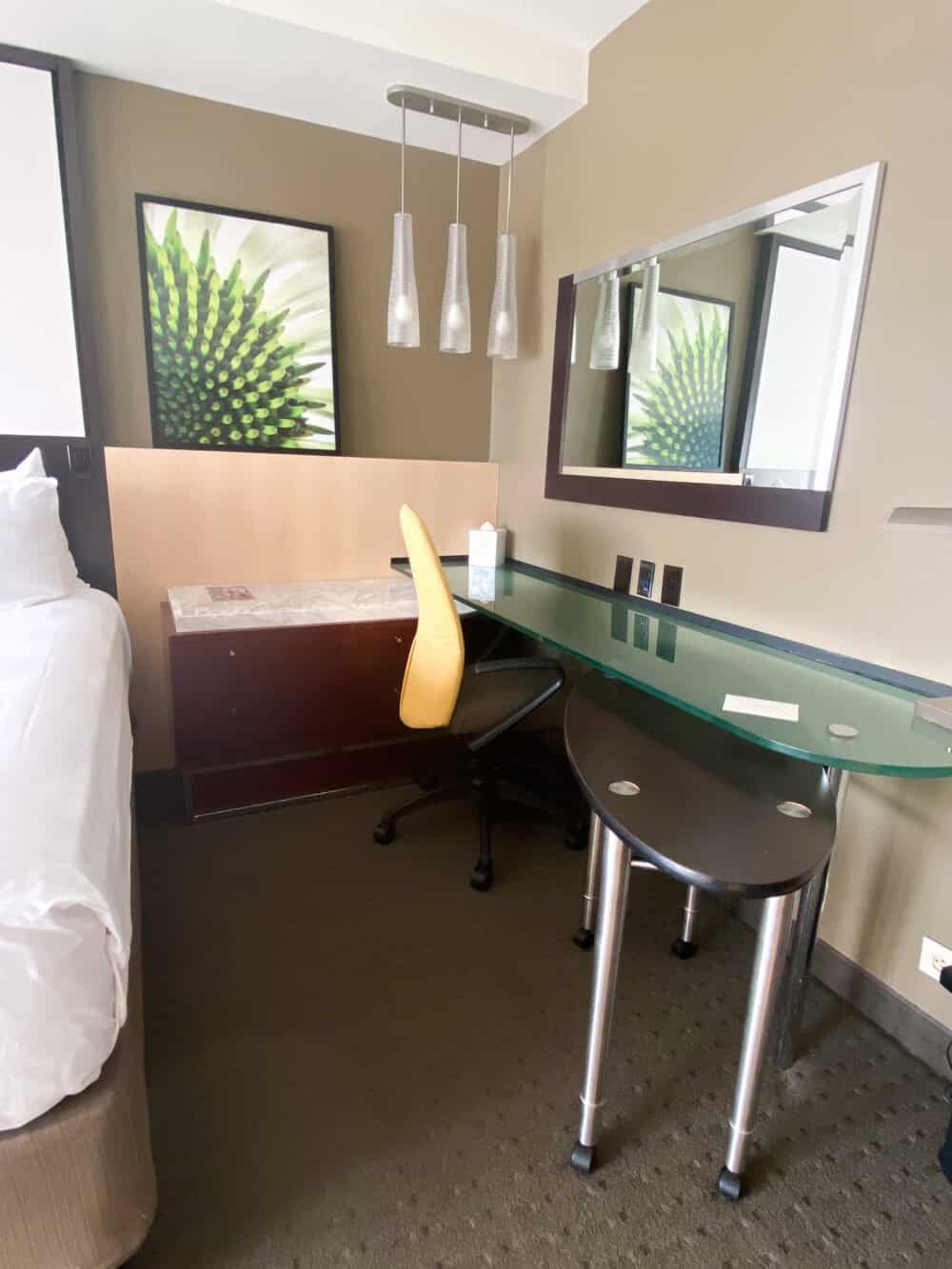 Nice desk area with plenty of space to the side of the beds.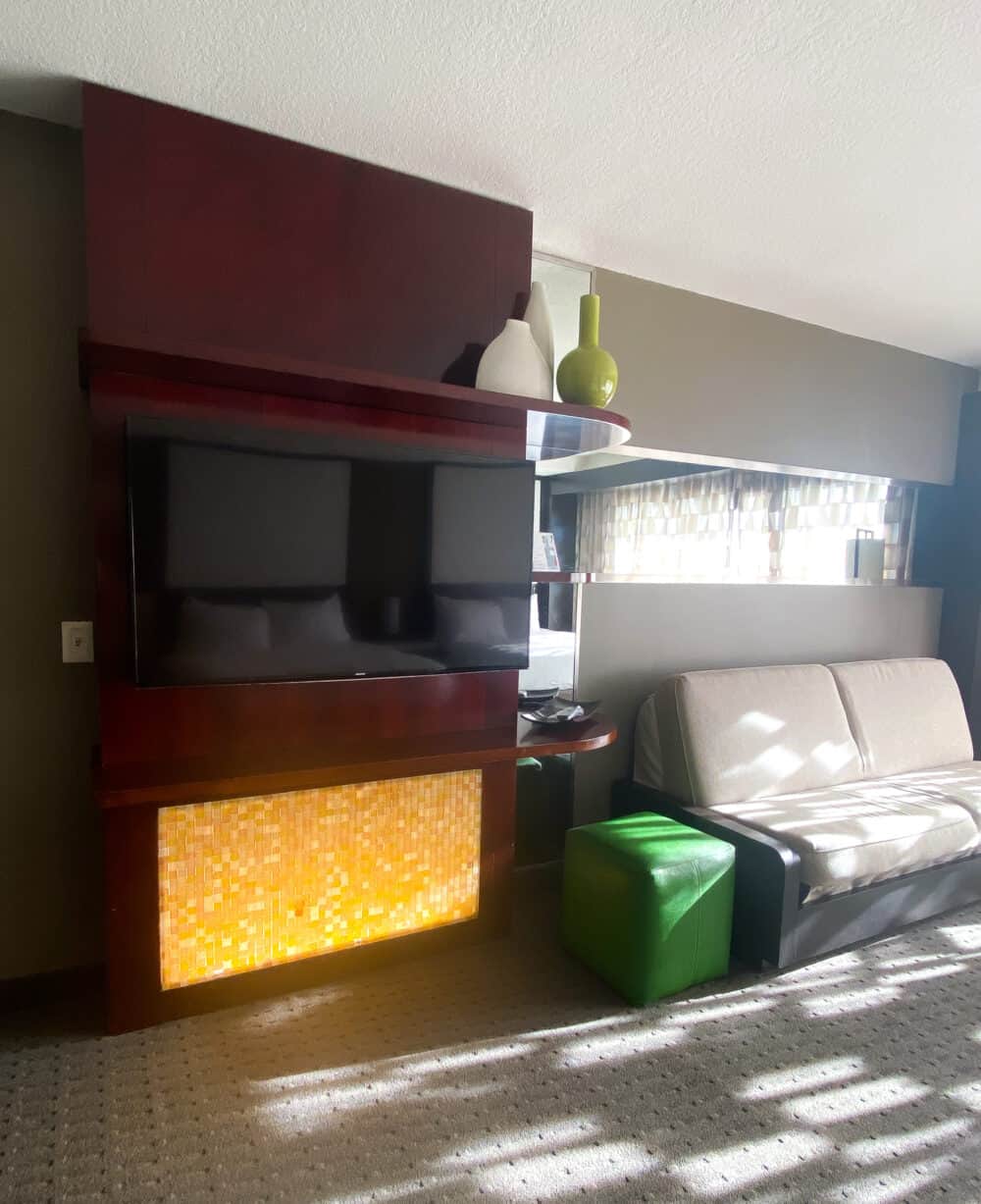 Our T.V. area plus sofa pull out bed if needed.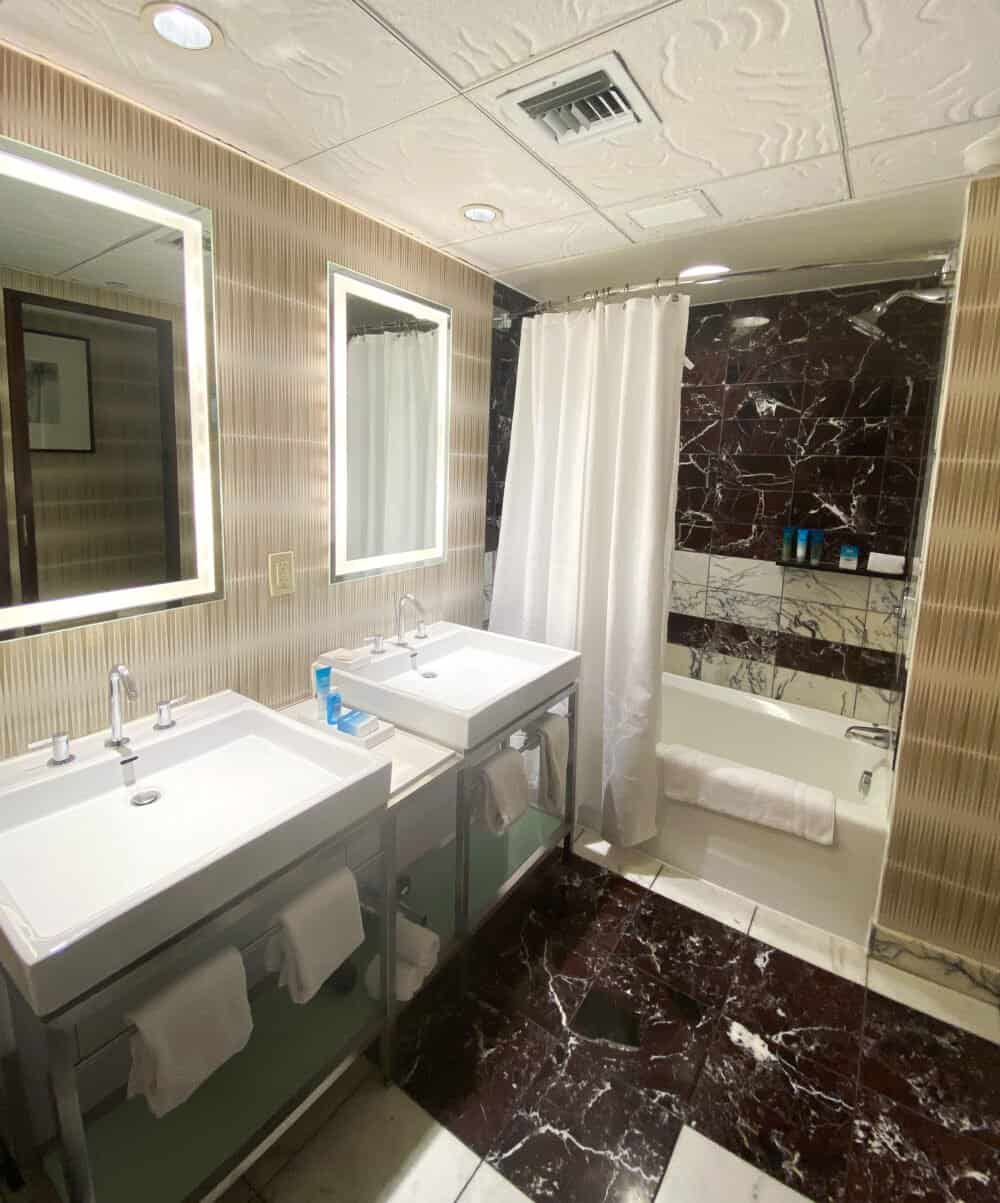 The bathroom was spacious with great lighting. I enjoyed this stay and look forward to another visit.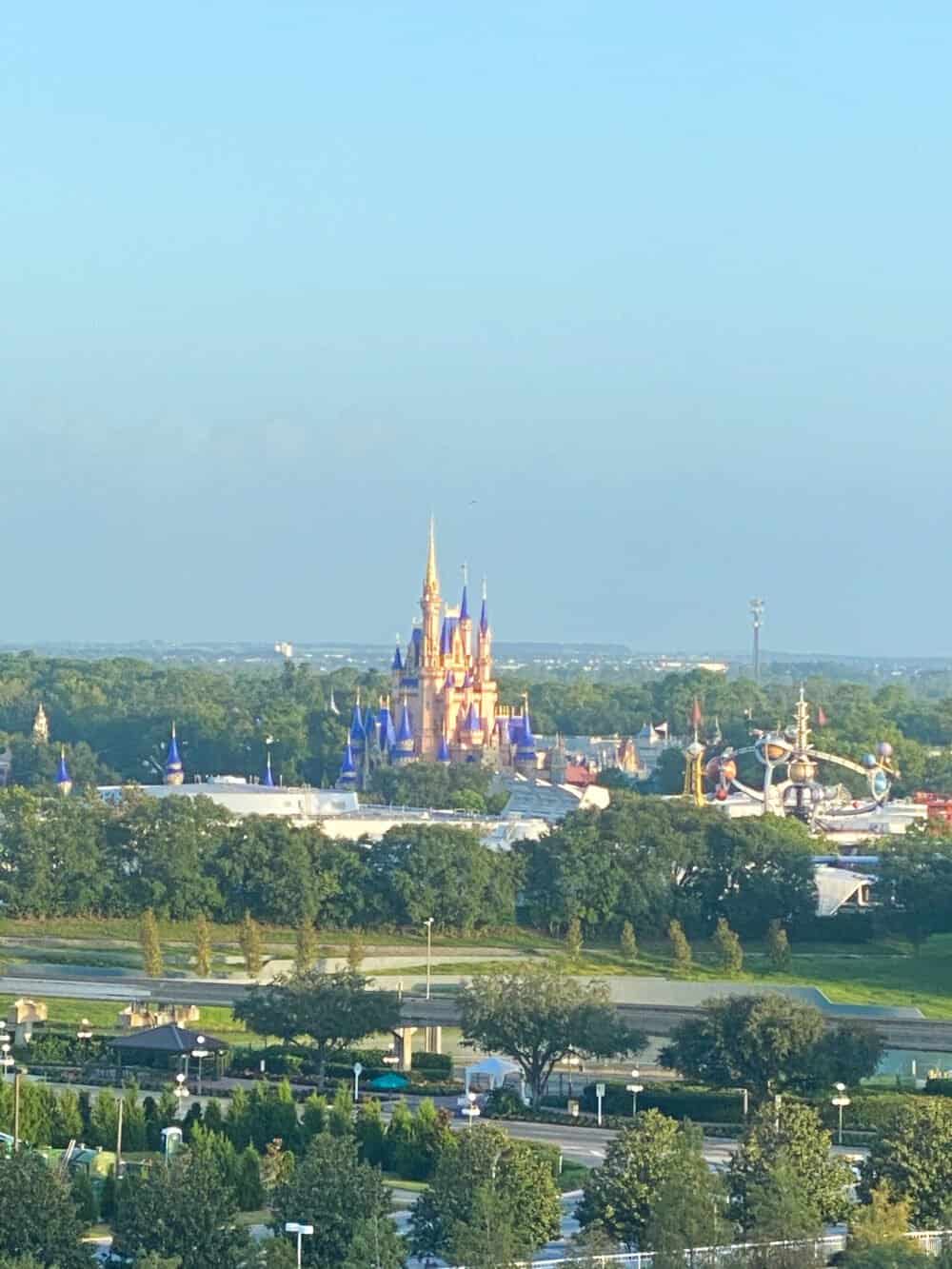 This was the view out of our balcony. It was so magical seeing Cinderella Castle each time we got back to the room.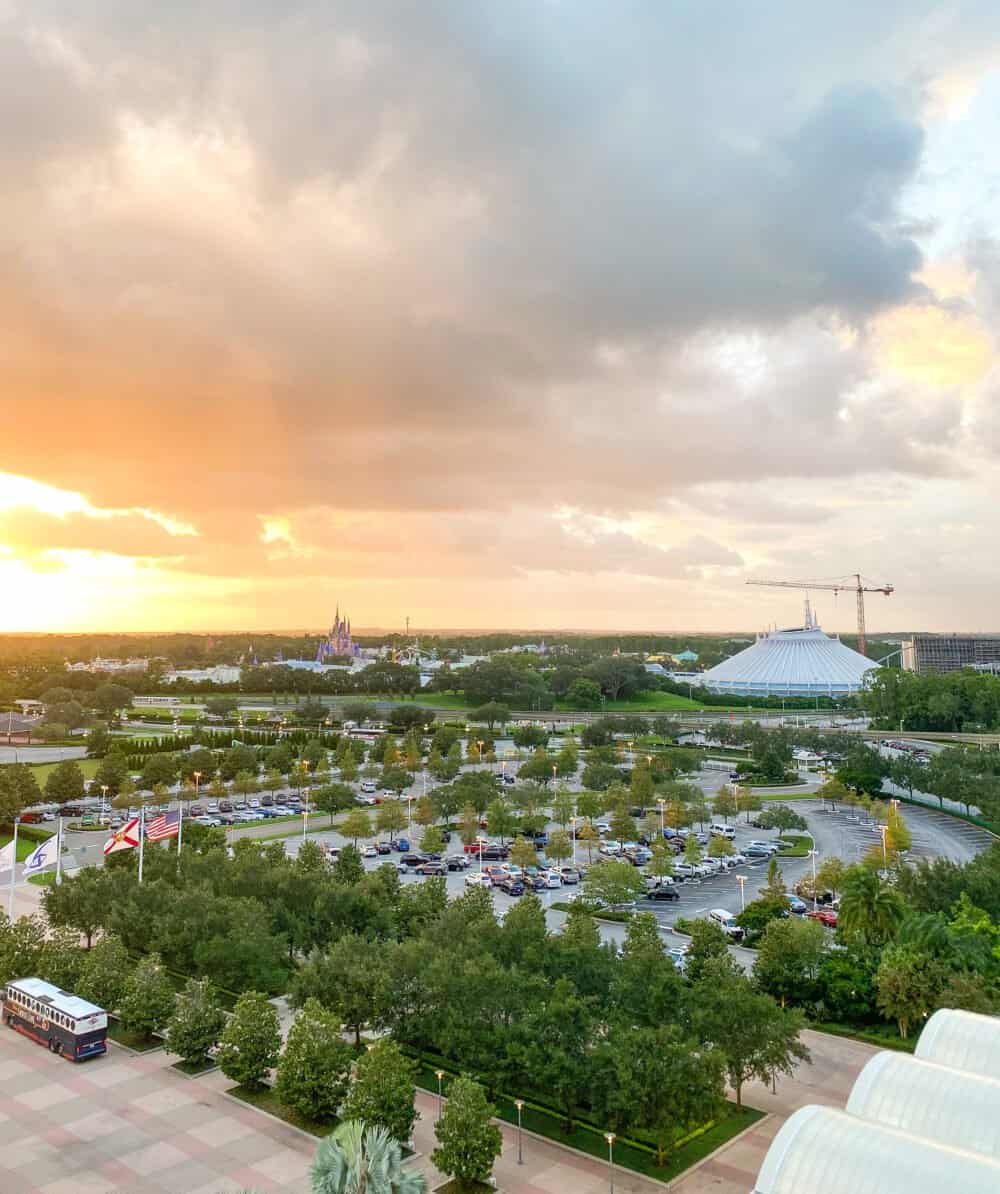 You could also see Space Mountain from our room. I'm telling you, this view is so amazing.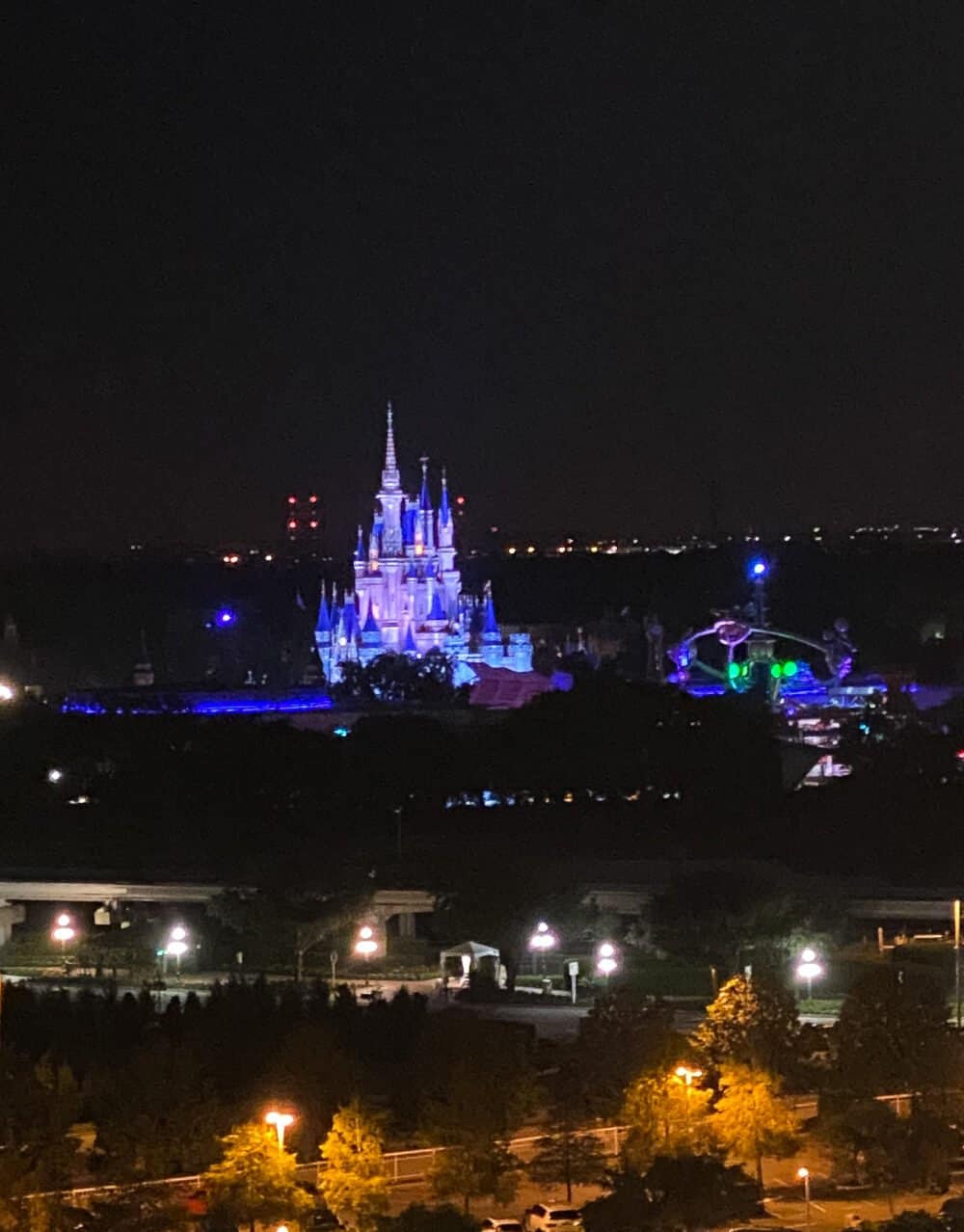 The night views were just as lovely. Harder to capture, but really such a treat to see this.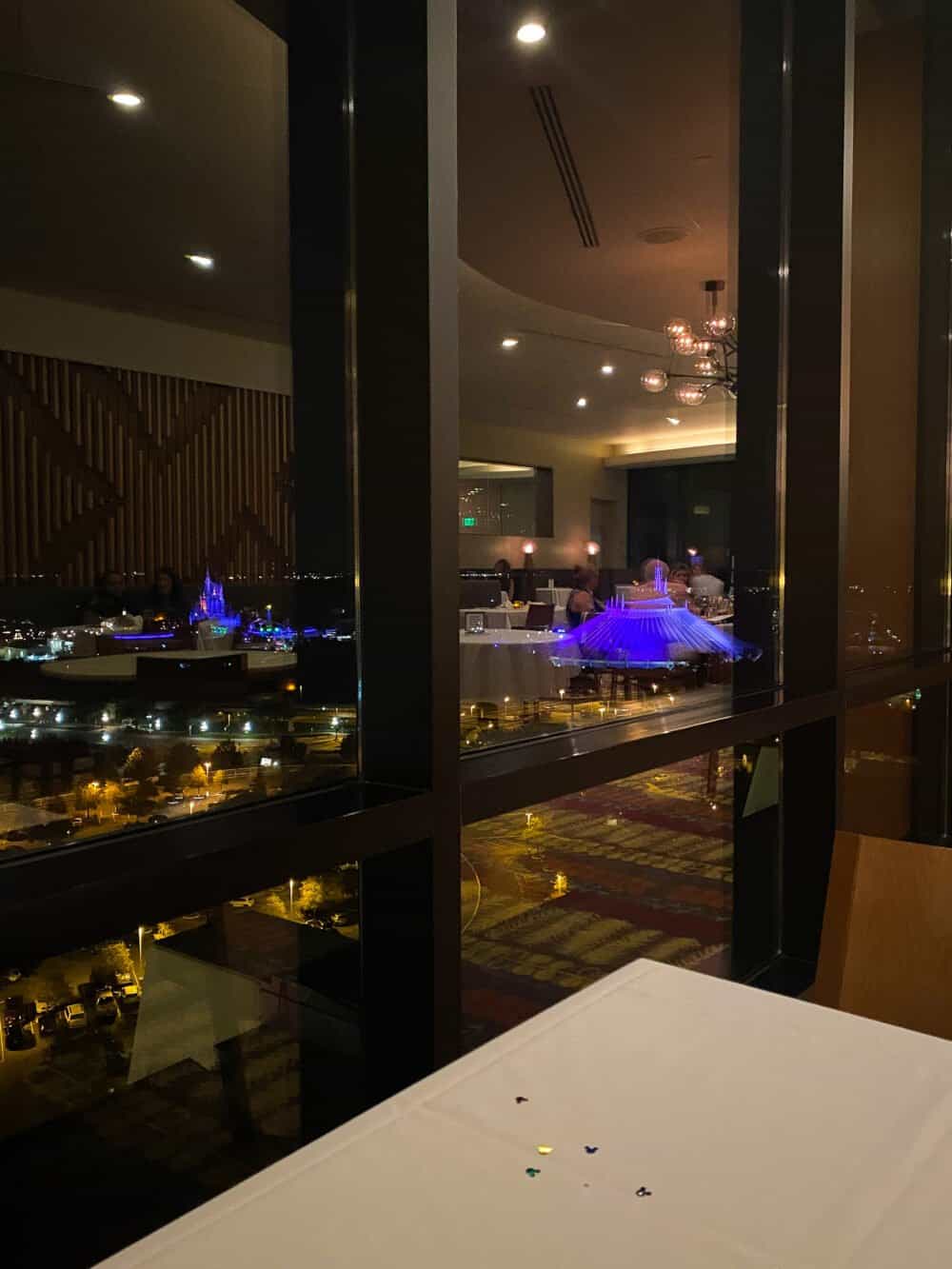 California Grill, Contemporary Resort
One of my favorite restaurants on Disney property is hands down California Grill. It's located at the top level of Contemporary Resort with the most stunning views. The menu is fantastic, an absolute must especially if you're celebrating a special occasion.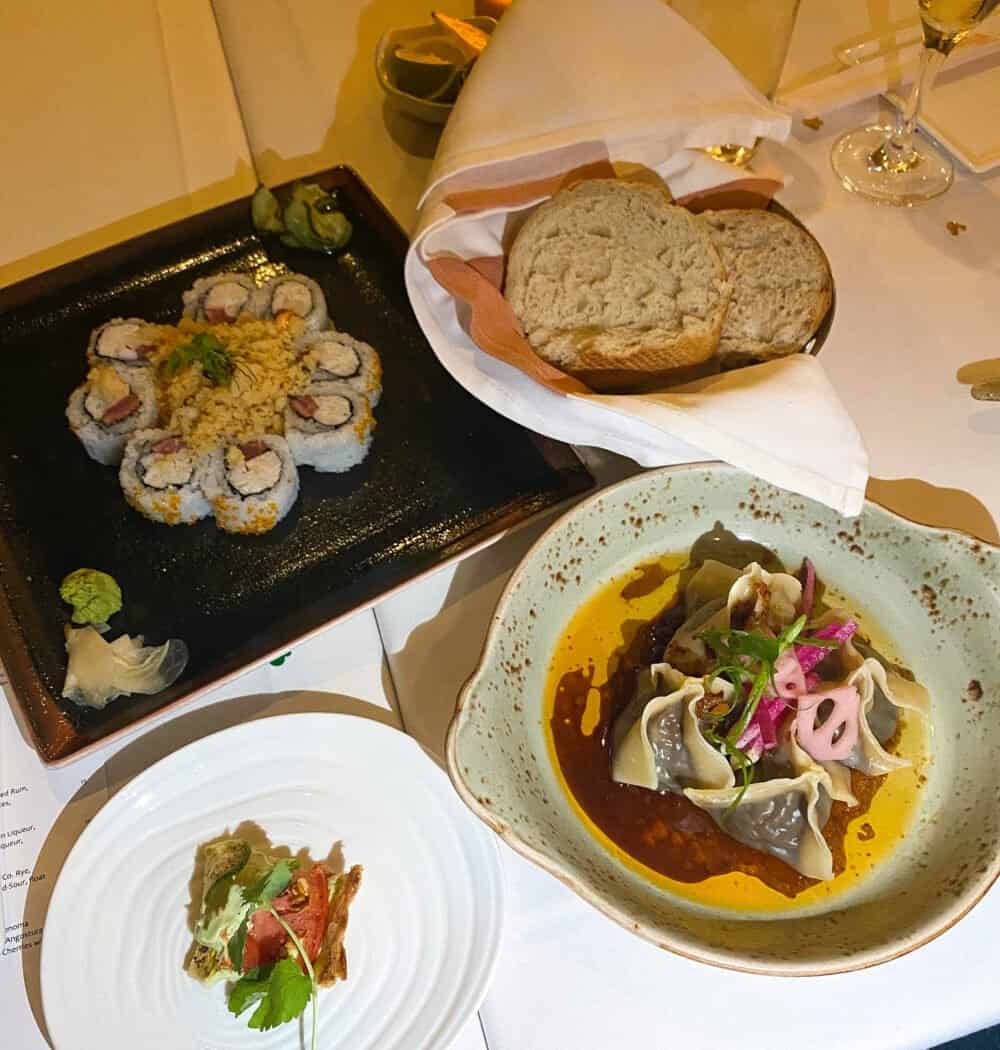 California Grill has the most delicious menu. I love the Braised Beef Short Rib Wontons (lower right) and of course the Spicy Kazan Roll (top left) from their Hand Rolled Sushi menu. I order these two items every time I visit.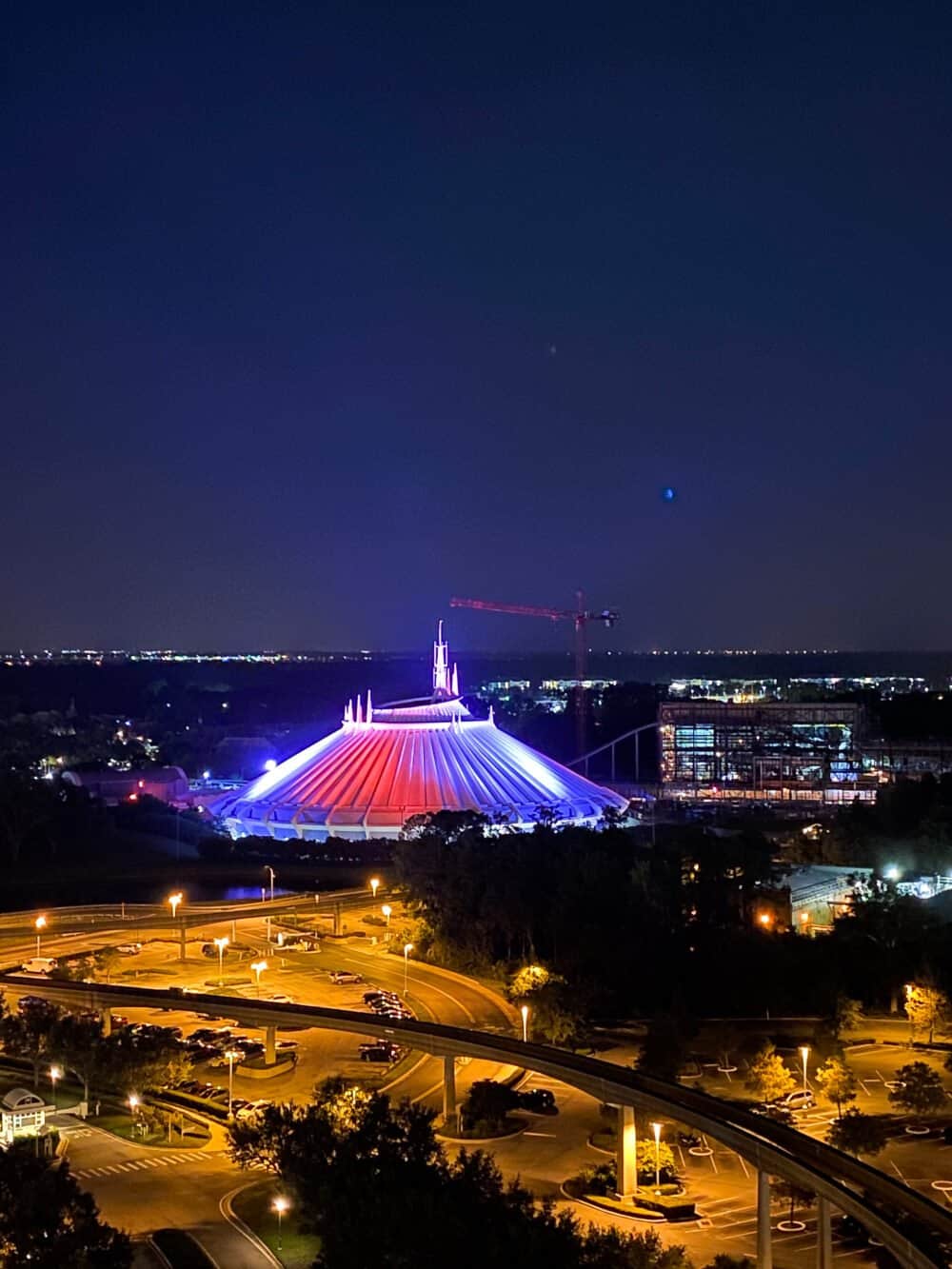 The views from California Grill are spectacular. Glowing Space Mountain views, so lovely. Be sure to walk outside the doors to enjoy even more views and nostalgic music playing.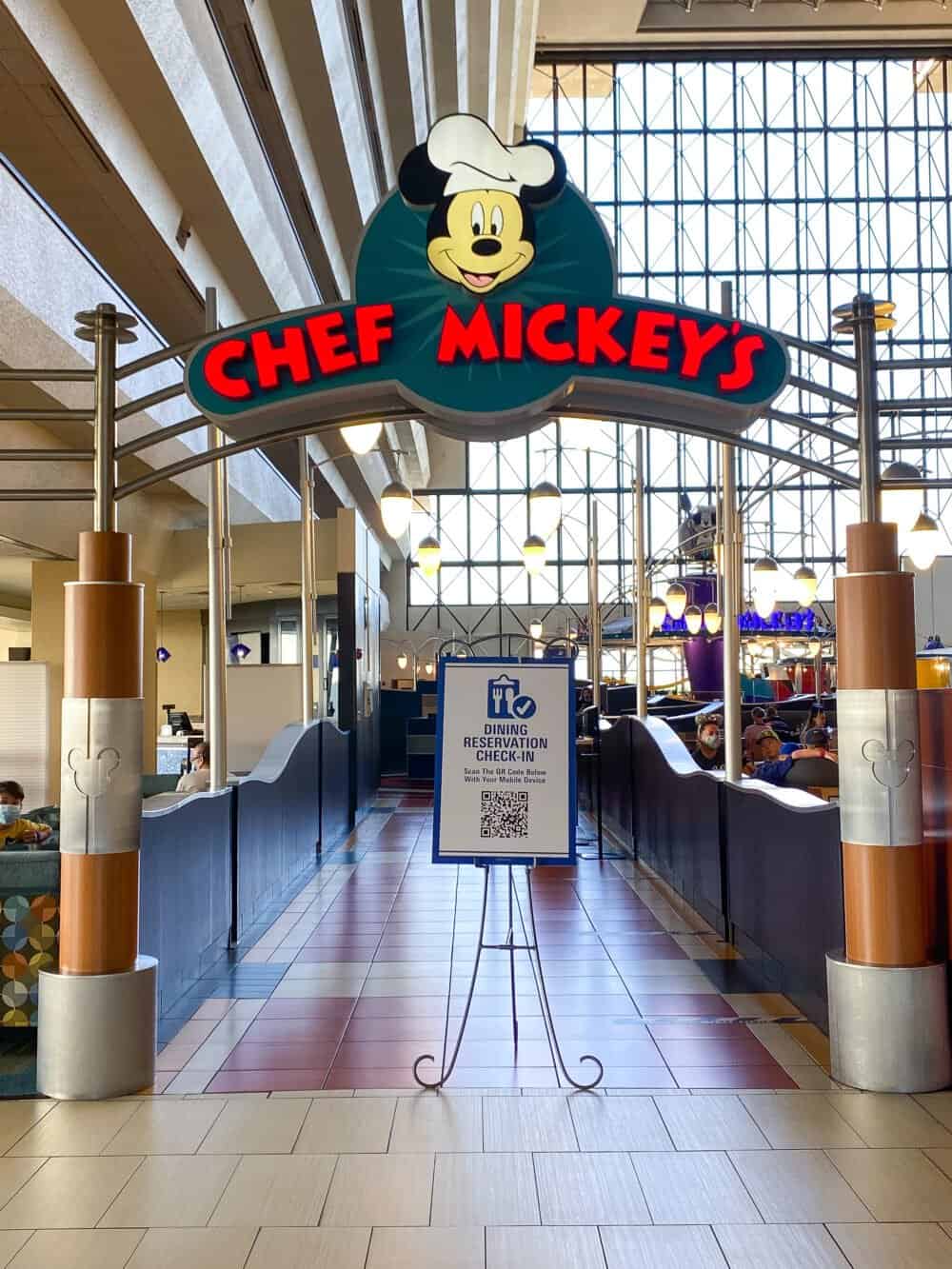 Chef Mickey, Contemporary Resort
While, things are different than usual for Character Dining, Chef Mickey was still a delicious and charming all you care to enjoy breakfast. I really enjoyed it. You'll need reservations in advance and you check in right from your smart phone by scanning the code on the poster. When your table is ready, you'll get a text.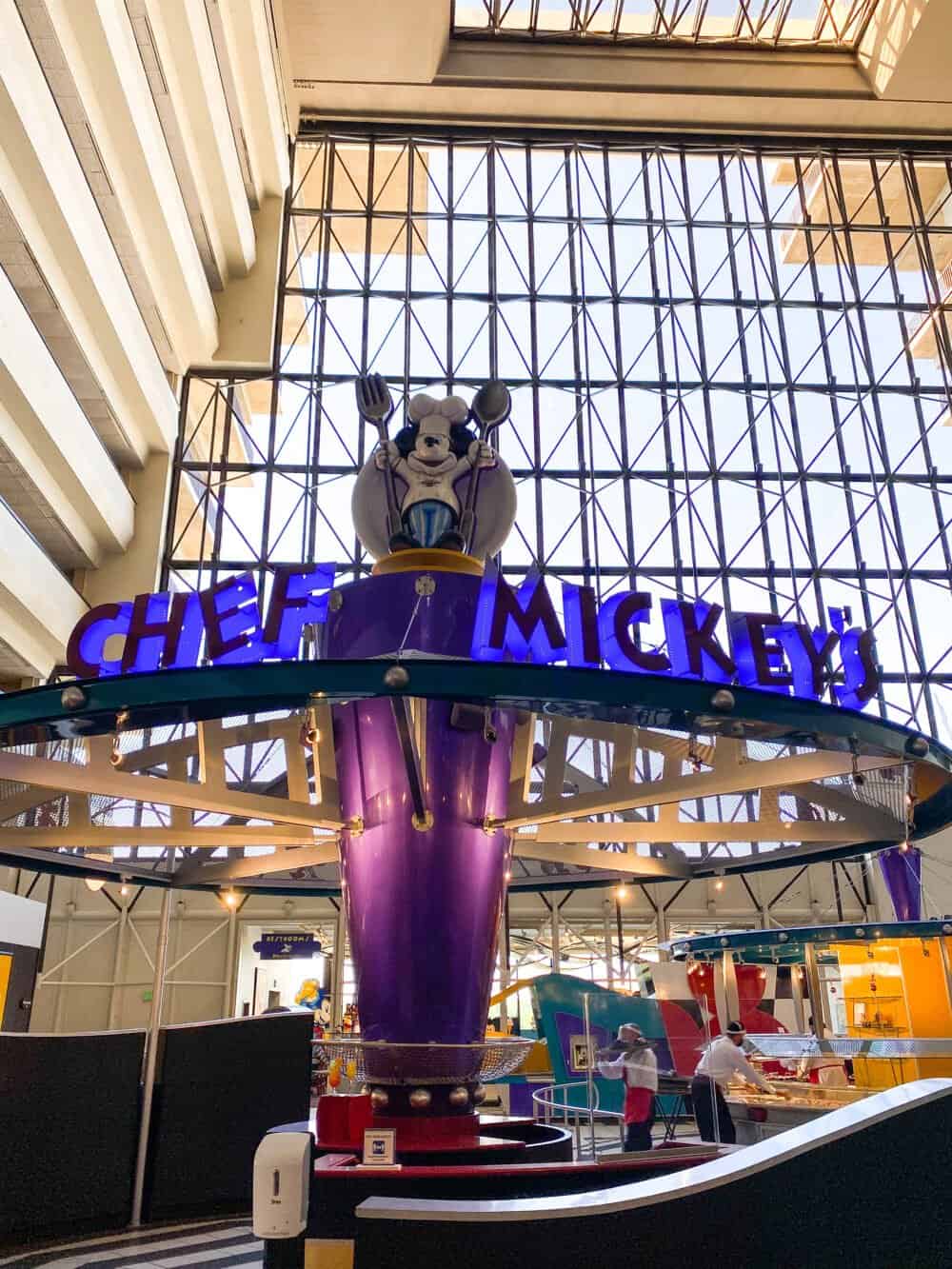 Chef Mickey is a colorful, open, large restaurant located right in the middle of Contemporary Resort.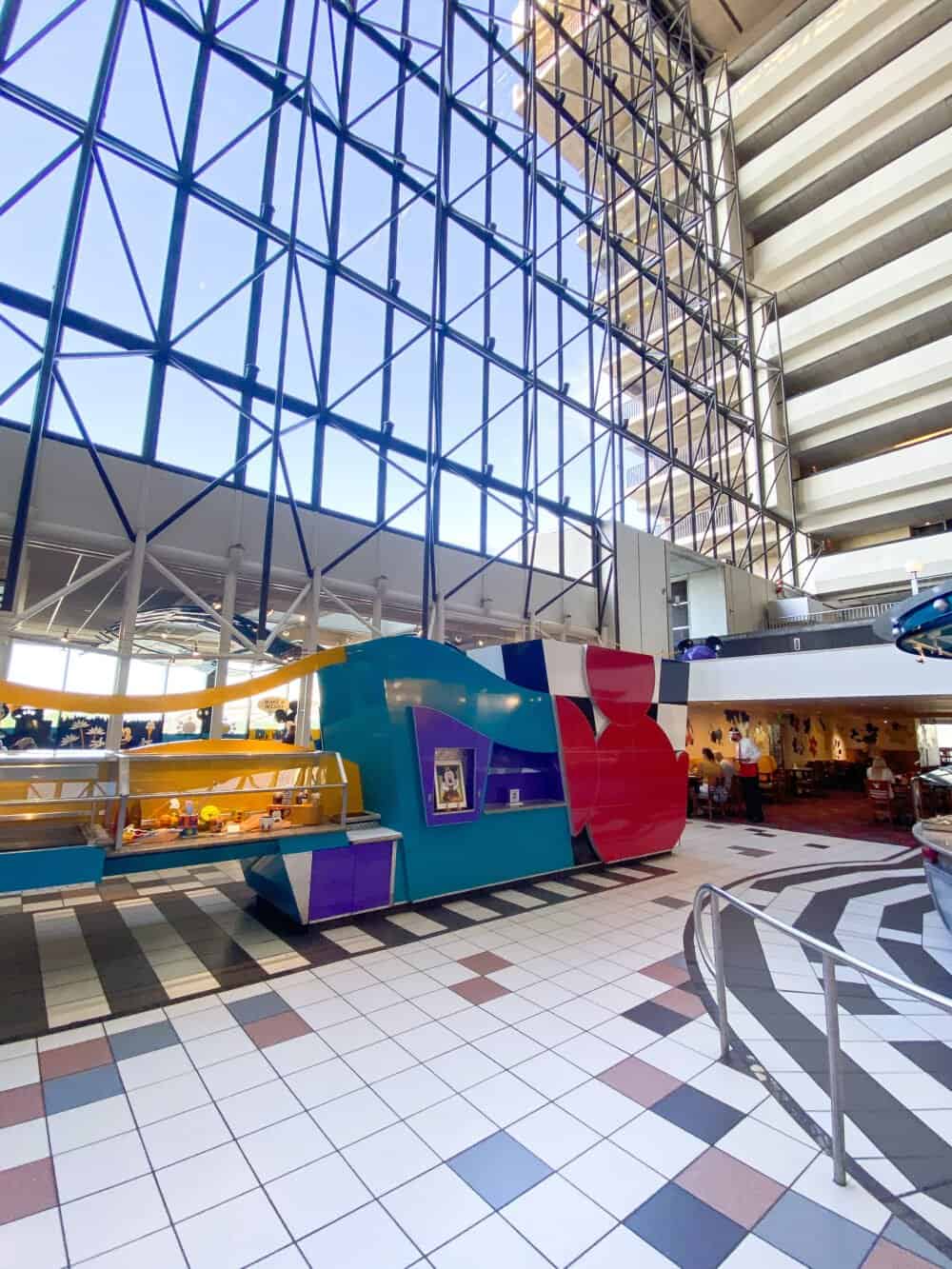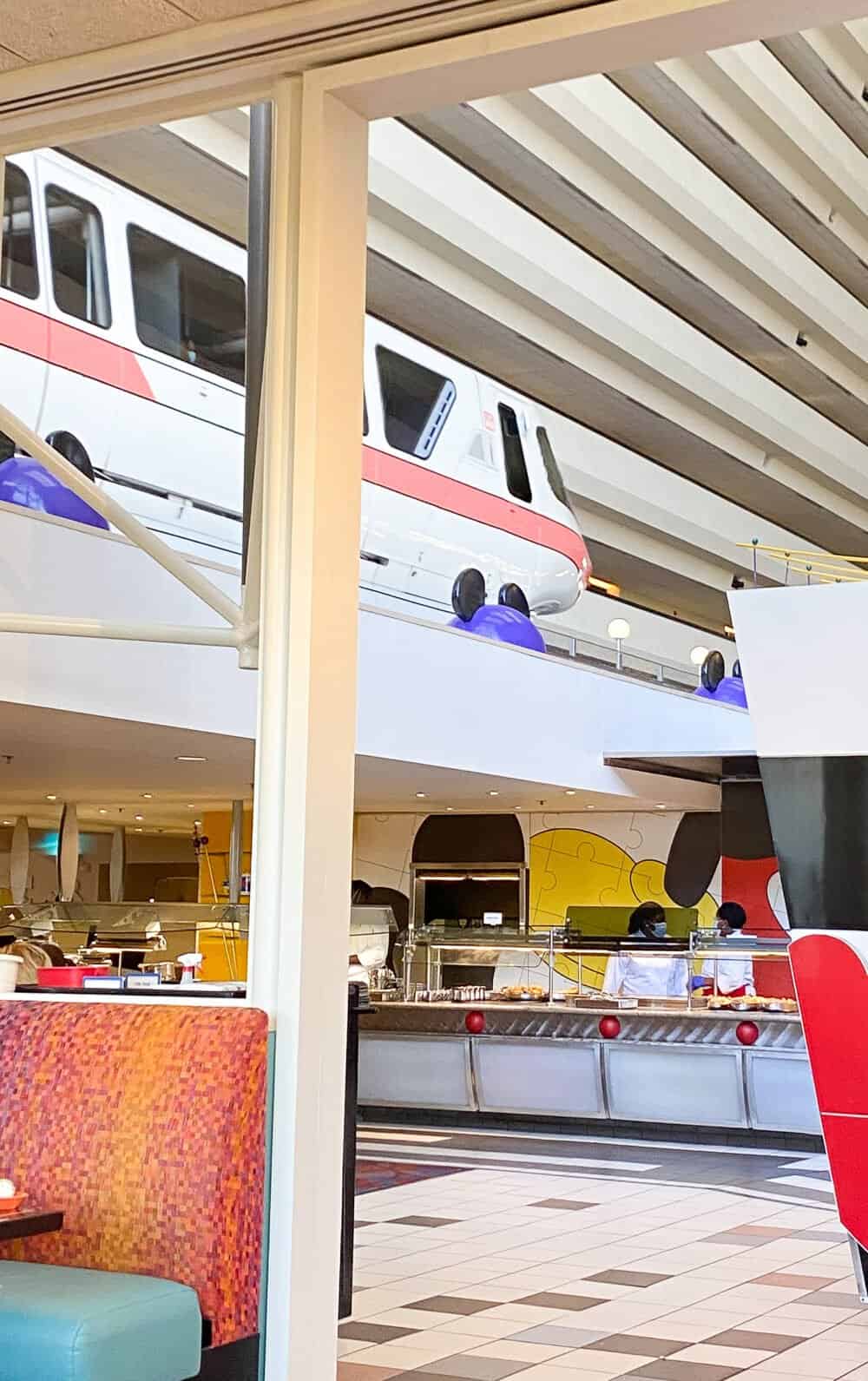 Seeing the monorail coming and going through breakfast was so cool. Love to see it inside Contemporary Resort.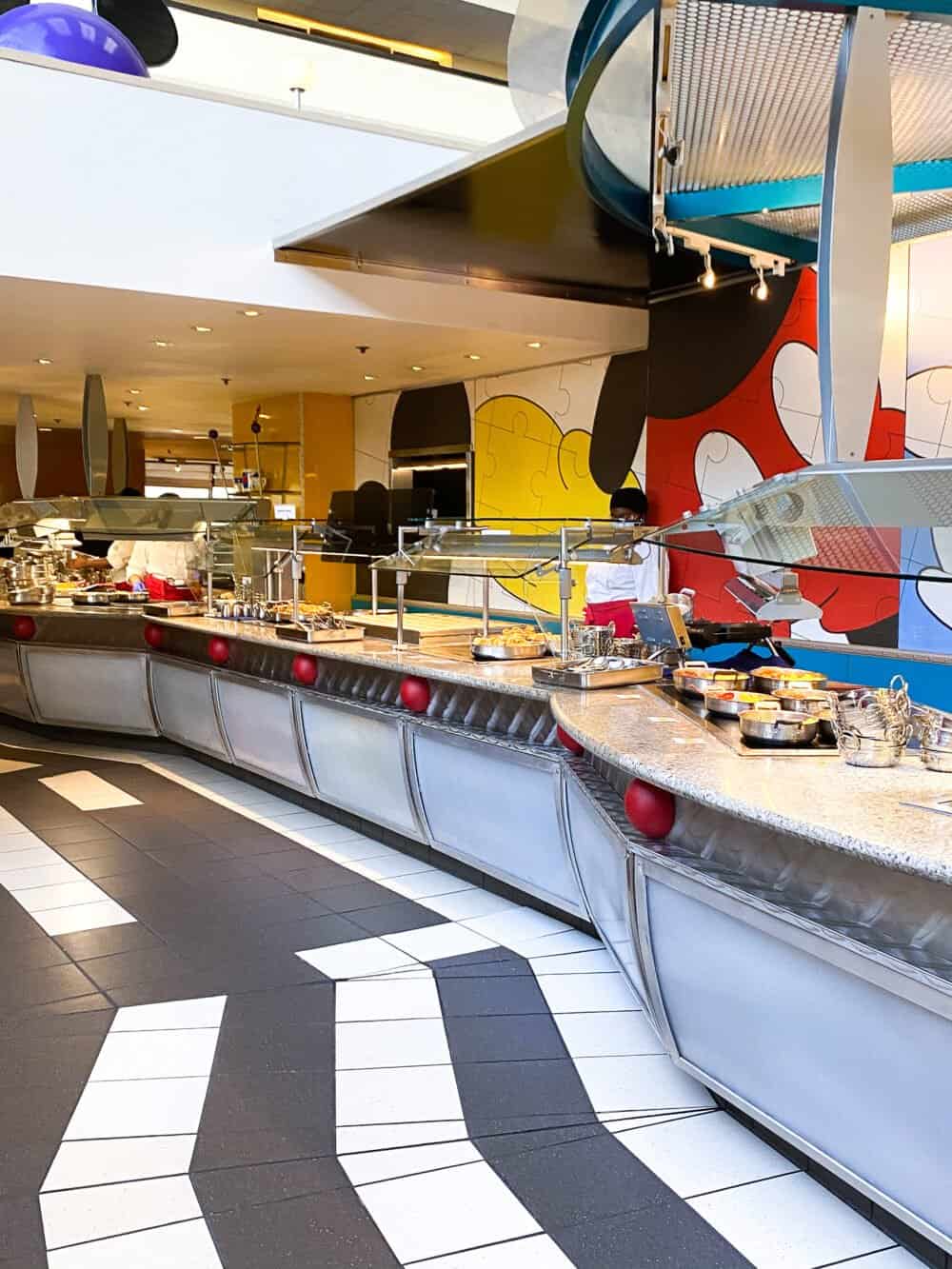 The buffet is not available to guests as it was prior to March 2020, but your server brings whatever you'd like to the table.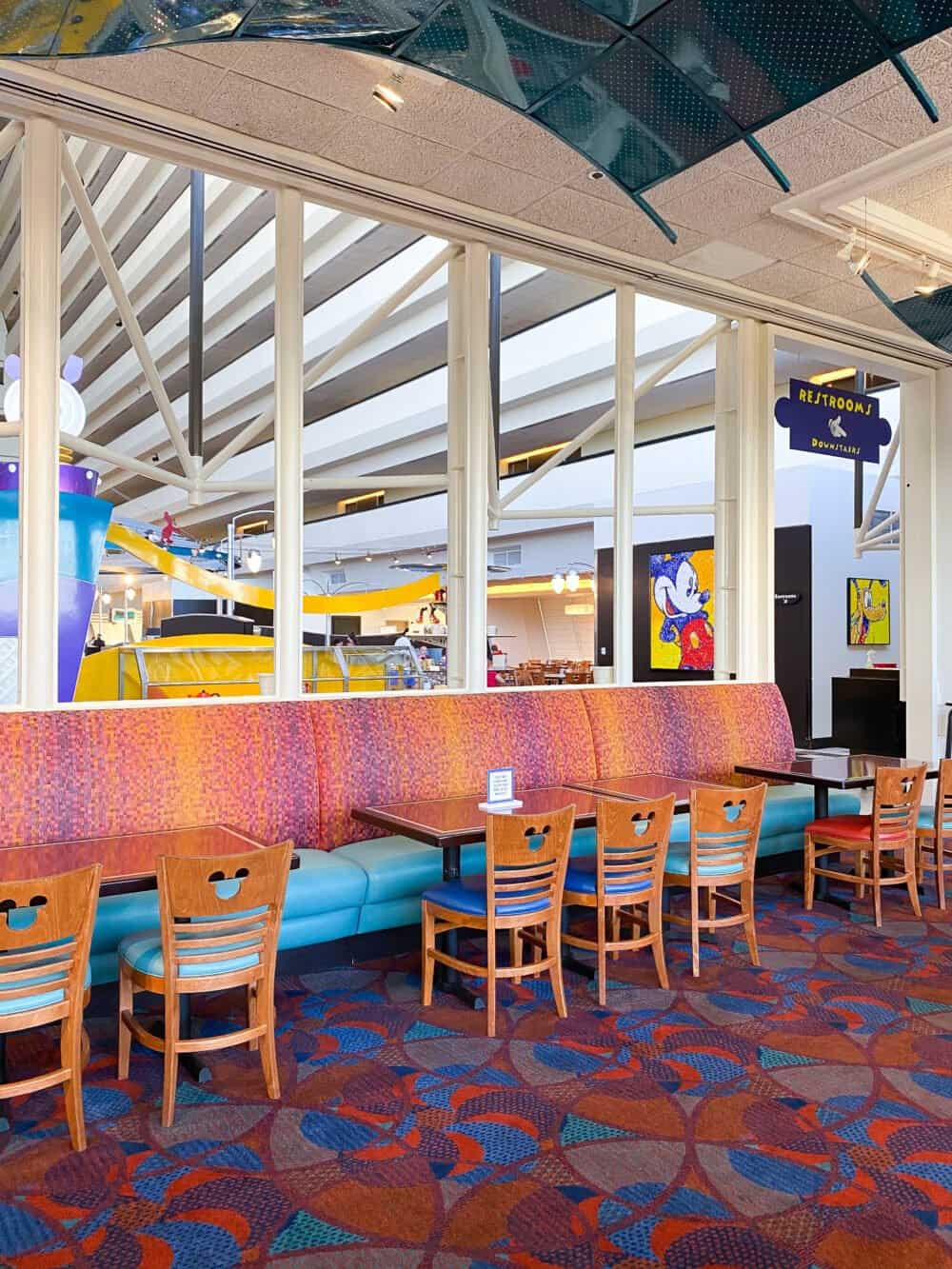 Lots of Mickey themed artwork around the restaurant. Such a great space for the whole family.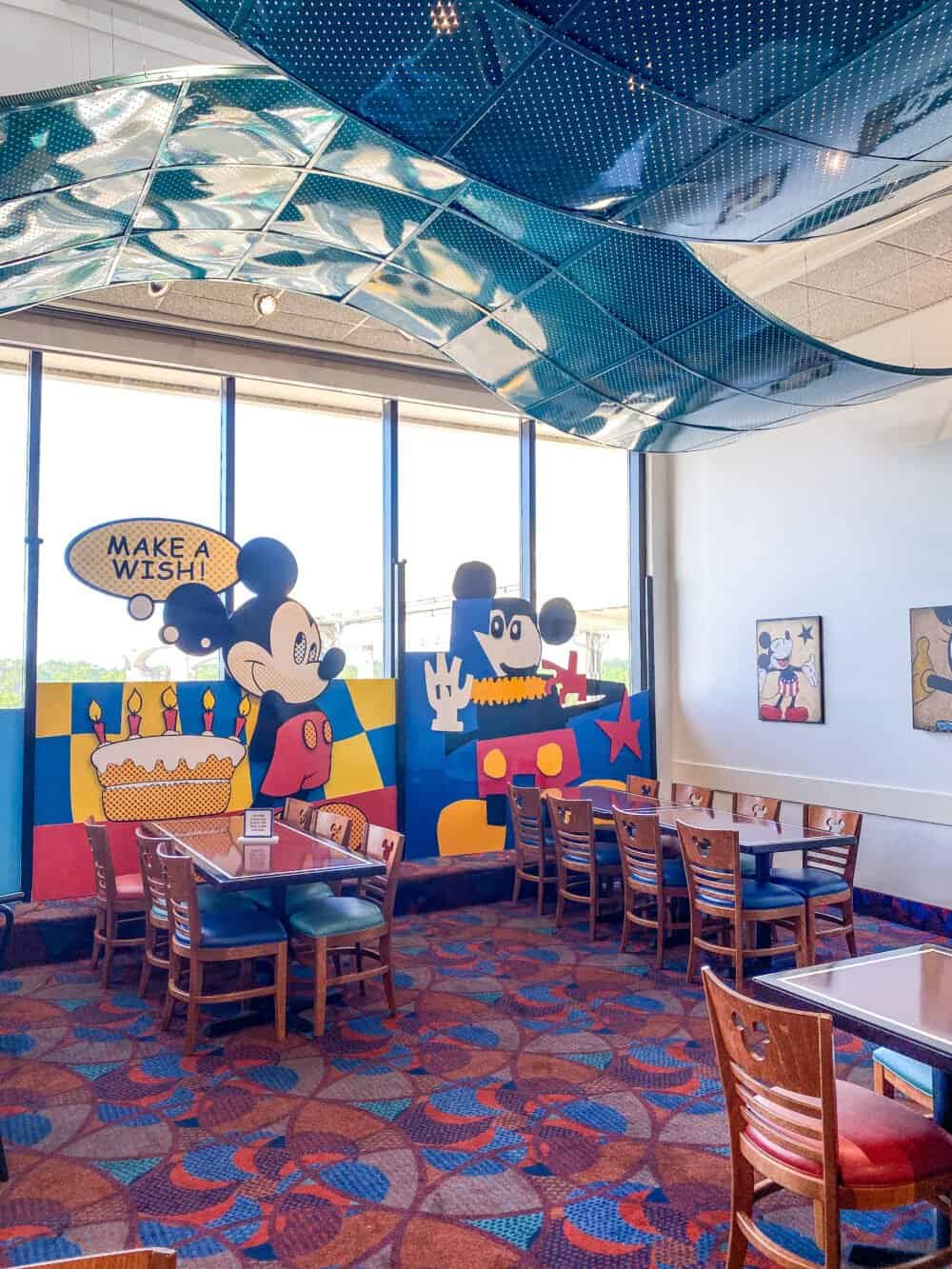 Another corner of the restaurant with darling Mickey decor.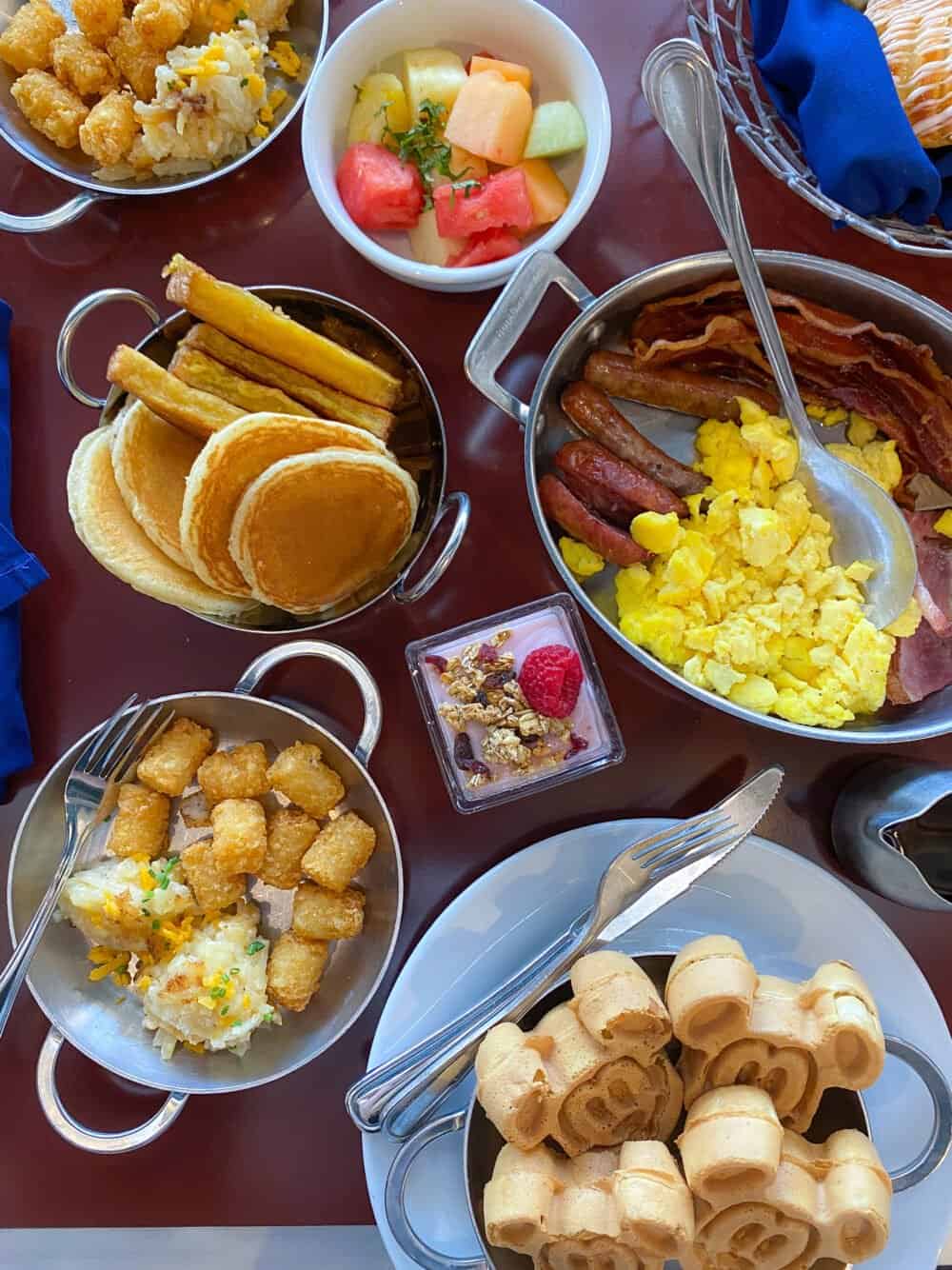 When I say it's all you care to enjoy, it really is ALL you care to enjoy, lol! We had what we wanted and then some. What a treat!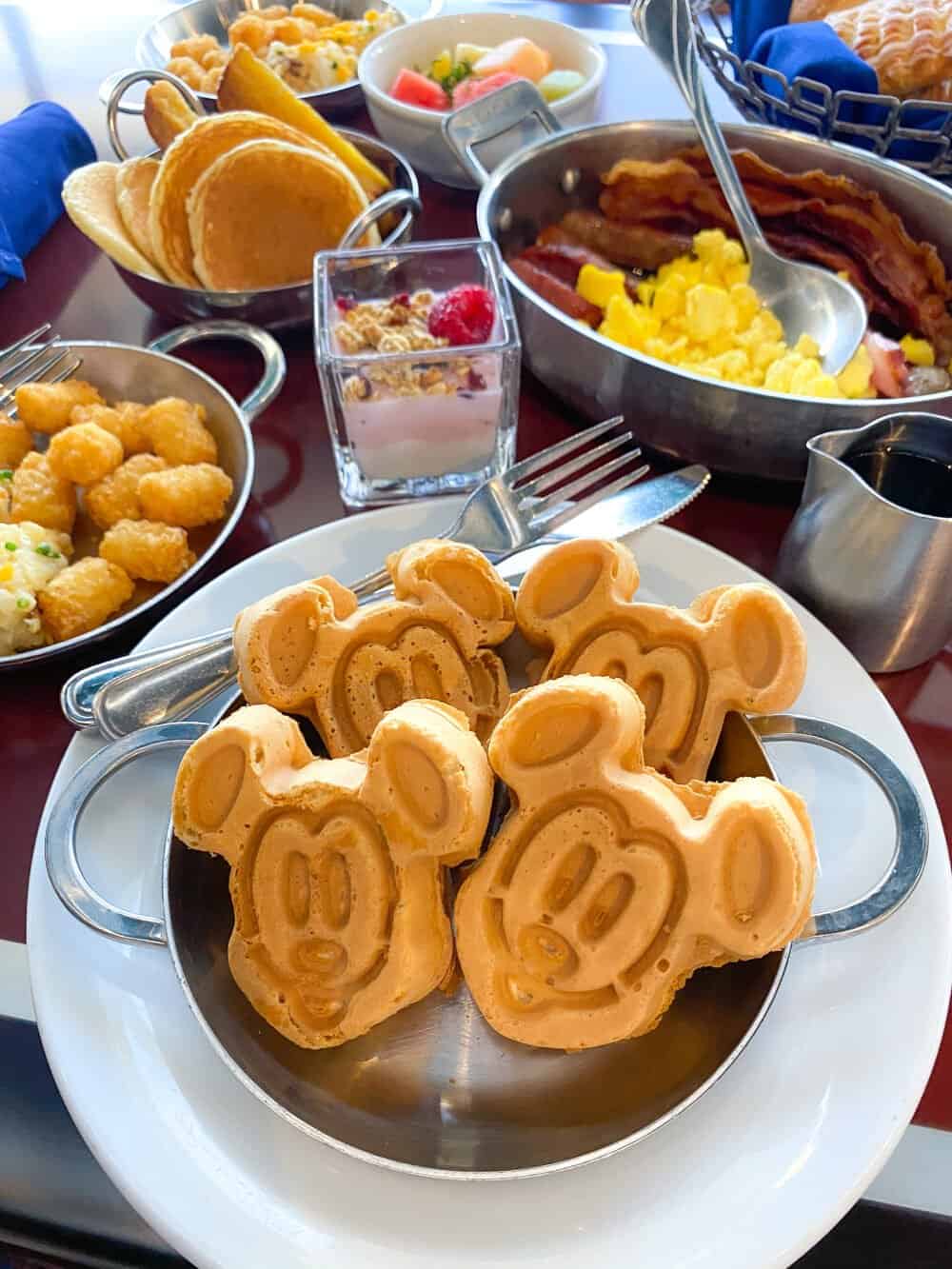 Mini Mickey Waffles make everything better!
If you are considering a stay at the Contemporary Resort, I highly recommend it. I've had the best experience. Hope you enjoy!
Pin Contemporary Resort Review