Talking about Disney's Riviera Resort today! Had such a lovely stay during my last visit to Walt Disney World, let's talk about what to expect when visiting Disney Riviera Resort!
Disney Riviera Resort
I had the pleasure of staying at the new Disney Riviera Resort during my trip with Disney Creators February 18, 2020. The Resort is just as beautiful as I imagined it to be. From Walt Disney World's website- Disney's Riviera Resort is designed to capture the magic of Europe that Walt Disney fell in love with once upon a time. There are cozy studio rooms available all the way up to three bedroom Villas.
Upon arrival, you'll be welcomed home by a palm tree-lined boulevard and the striking façade of this Resort hotel. From the grand archways and porticos to the tower and terraces, Disney's Riviera Resort is a modern masterpiece of imagination, with each detail drawing upon the influences of Europe and the Mediterranean. Let's take a look below for a tour of the Resort. Let's take a look below for a tour of the Resort.
Check out my tour of Disney's Polynesian Resort too! Follow Disney Hungry on Instagram for travel tips and the BEST Eats at Disney Parks!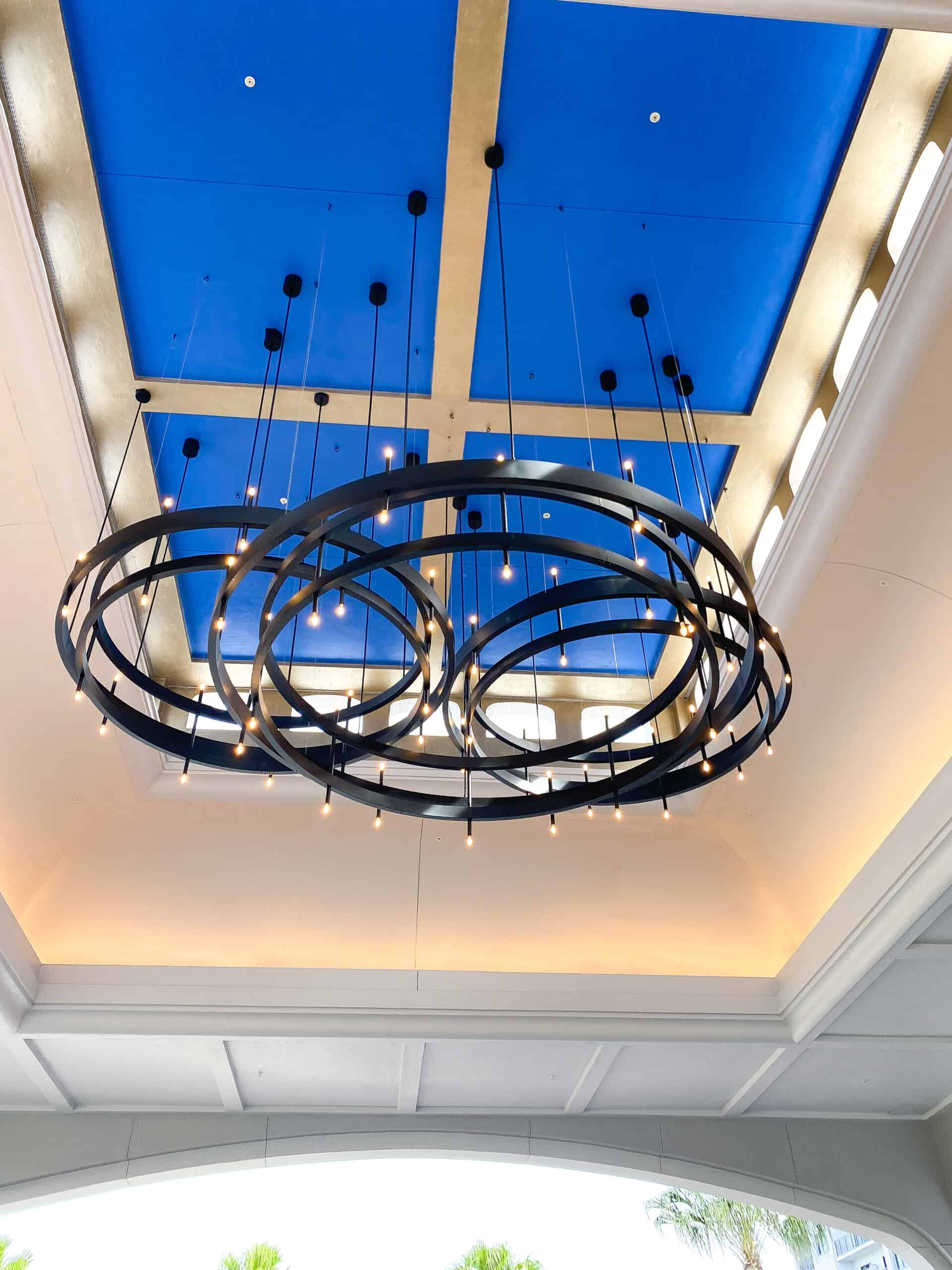 Walt Disney World Resort
When you pull up to check into the Riviera Resort, be sure to look up at the beautiful Hidden Mickey lighting.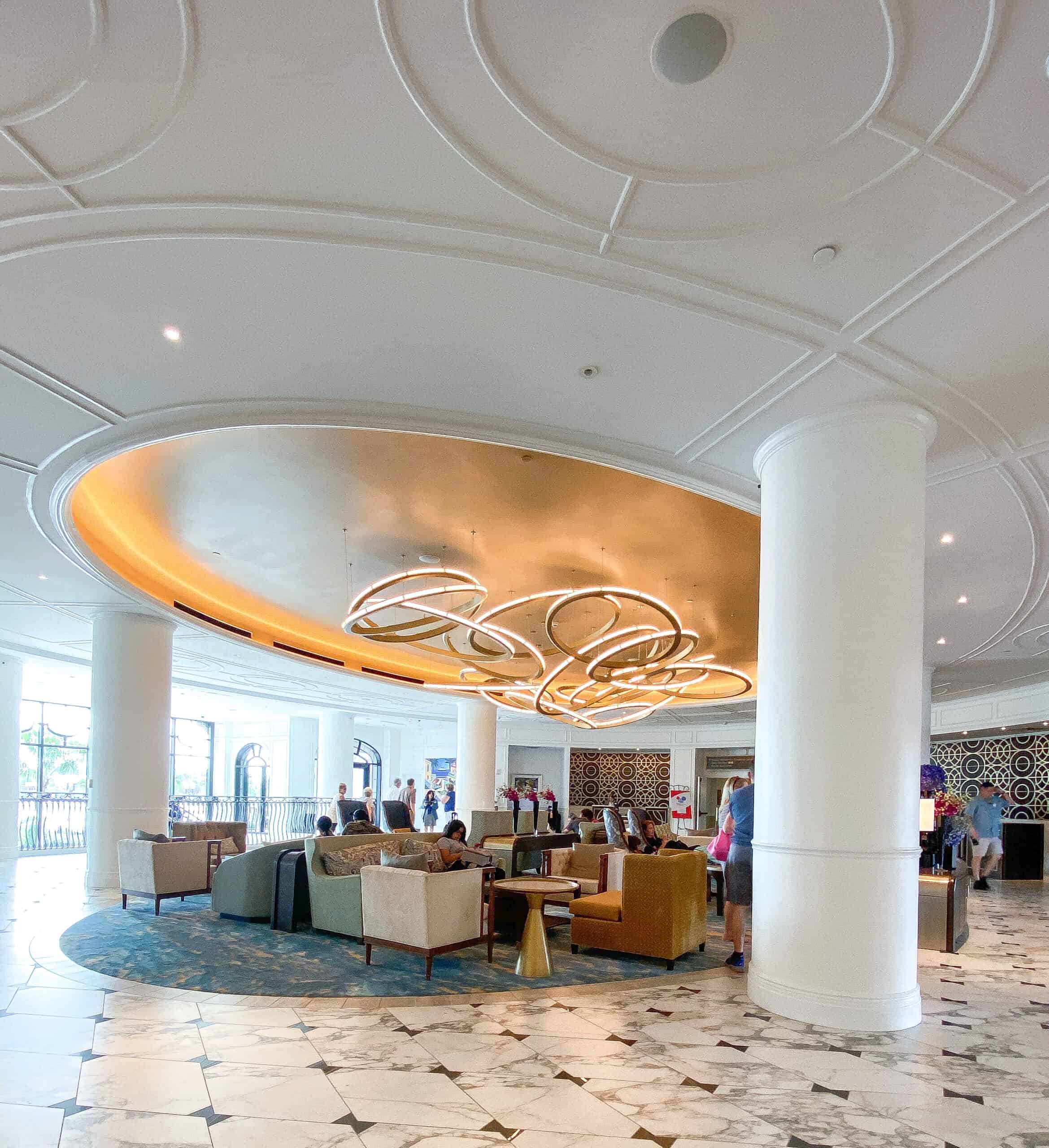 Disney Riviera Resort Lobby
The very first I noticed when I entered into the lobby was a beautiful aroma and the colorful fresh flowers arranged on an entry table. The ceilings are tall and it's light and bright with tall windows near the back of the lobby. The main lobby is appointed with a mix of modern and classic 20th-Century furnishings. You'll also discover a unique art collection celebrating beloved Disney Characters and icons, influenced by master artists who found inspiration along the European Riviera.
You'll also find a nice gift shop with Disney Riviera Resort merchandise along with Disney Vacation Club merchandise available.
Disney Vacation Club Resort
Disney's Riviera Resort is a Disney Vacation Club Resort, but guests who are not DVC members can also stay.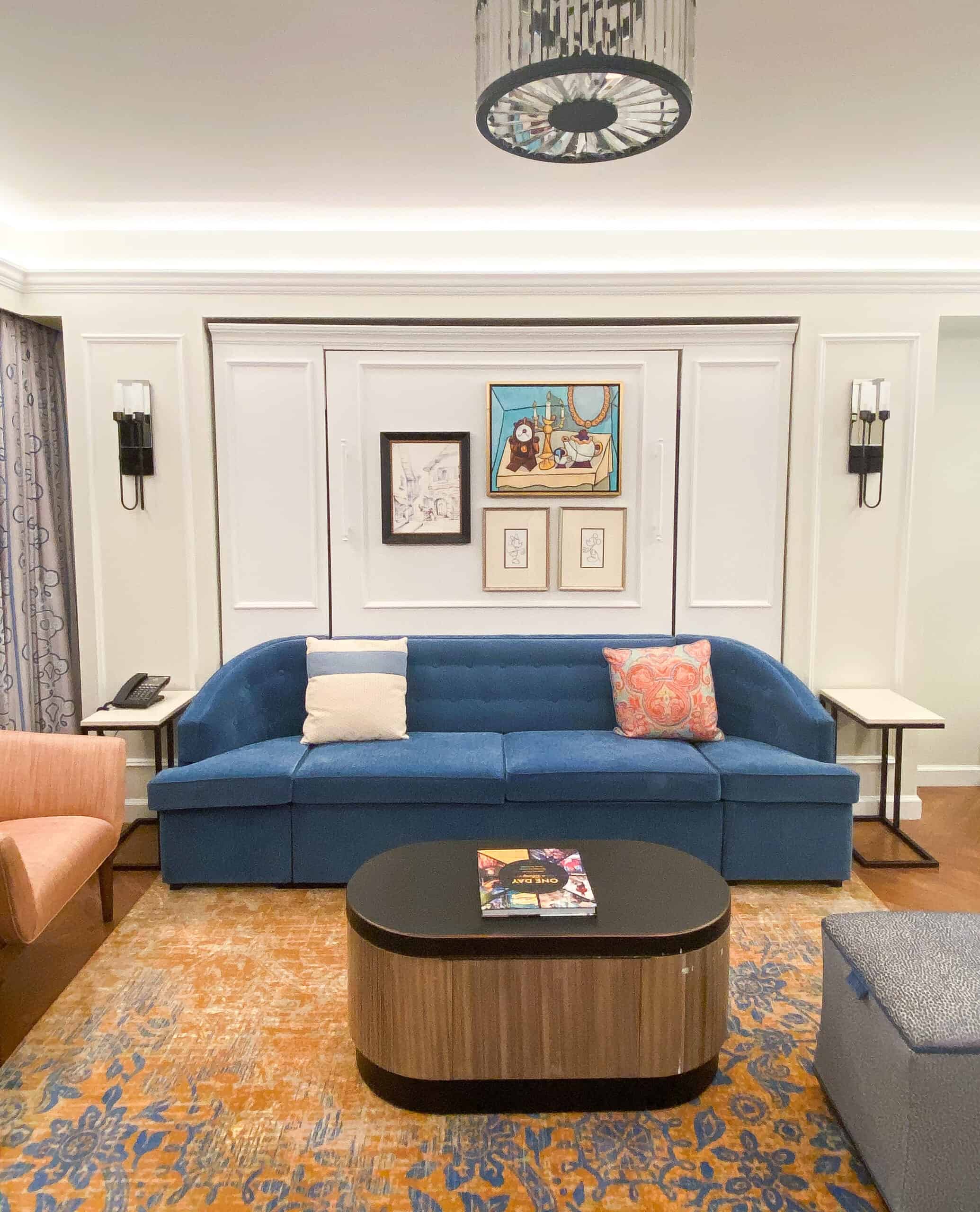 Disney Riviera One Bedroom Villa
I was honestly blown away the second I opened the door to my One Bedroom Villa from Disney's Riviera Resort. It is very spacious, clean and bright. Not only is this a beautiful living room, but you also get a murphy bed that pulls down right over the blue couch that would sleep 2 kids comfortably.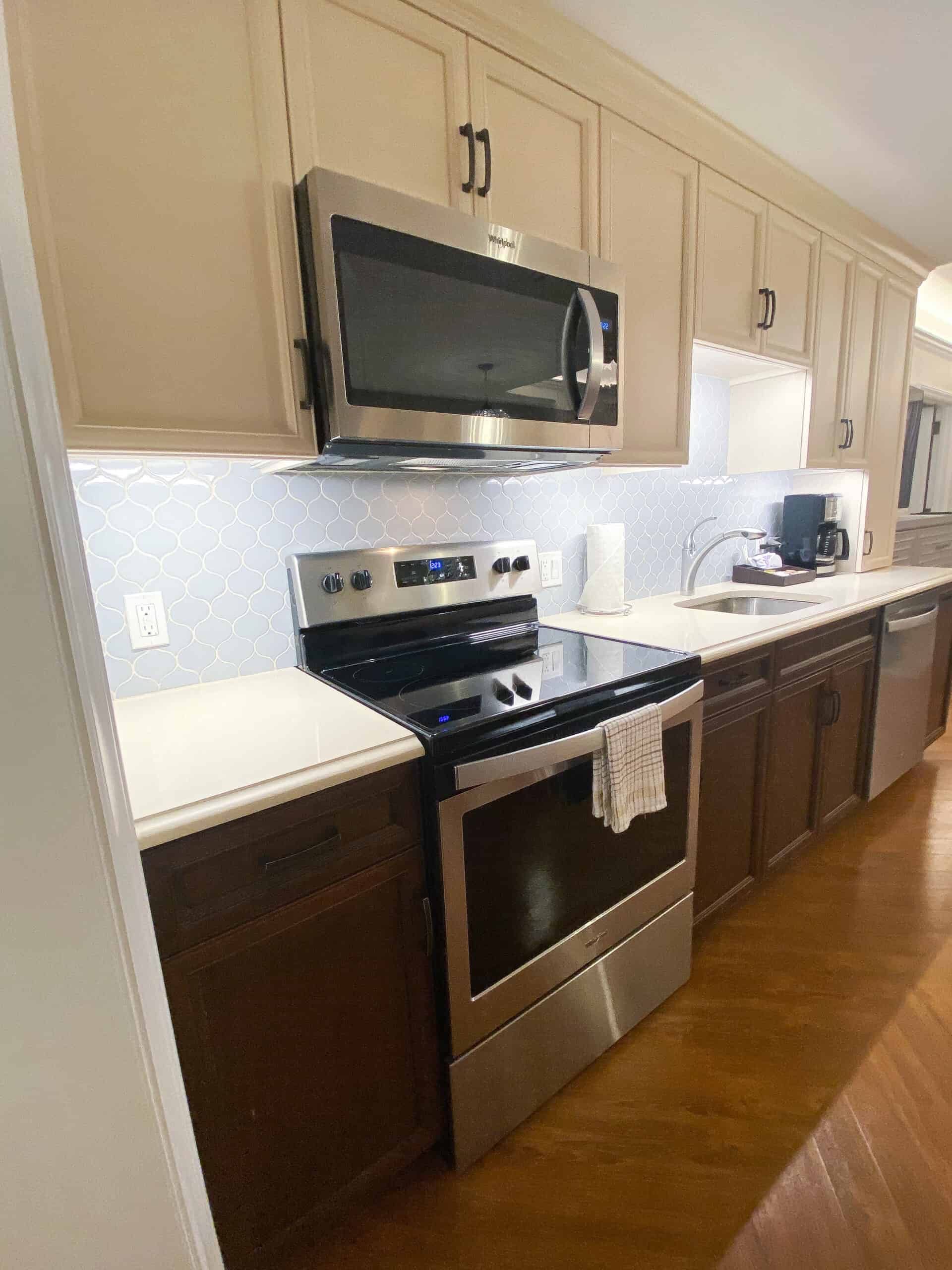 There is a large kitchen with full size stove/oven, microwave, sink, plenty of cabinets, full size refrigerator and coffee maker.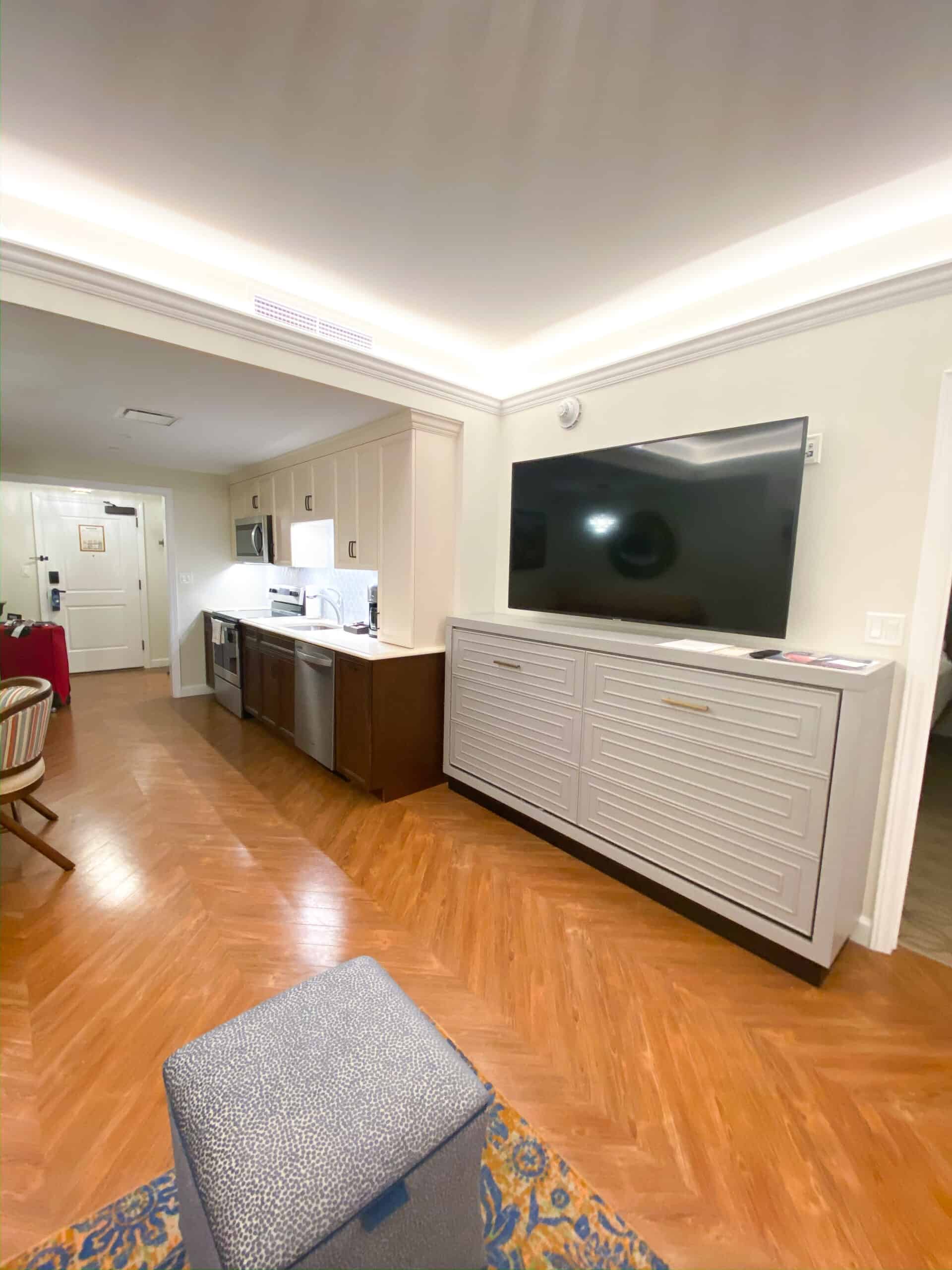 Opposite of the couch area is the large flat screen T.V and another Murphy Bed that would sleep one.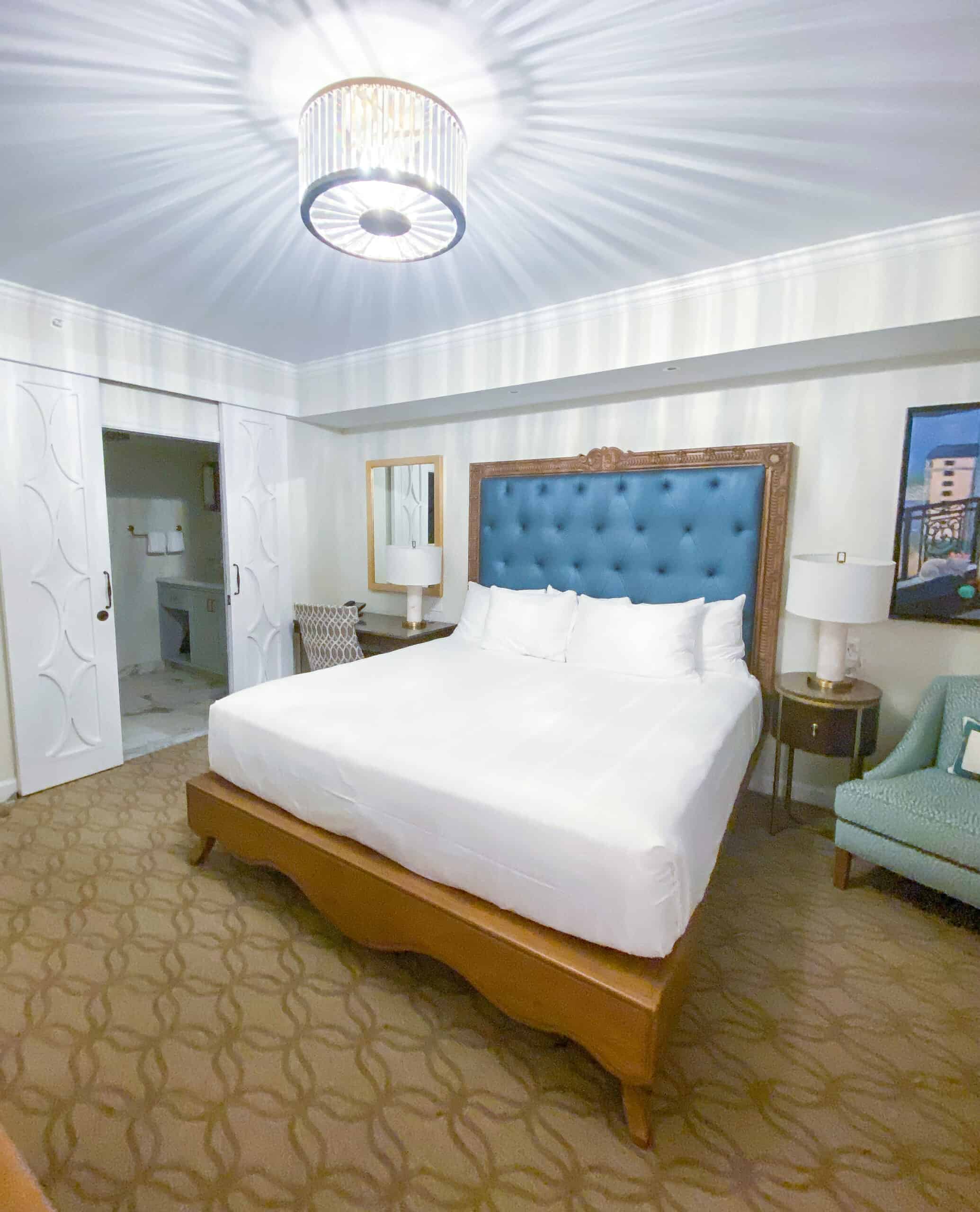 The master bedroom is spacious and the bed very comfortable. Plenty of table spaces, outlets to plug phones and chargers in too. There is a large flat screen T.V. sitting on top of a large dresser.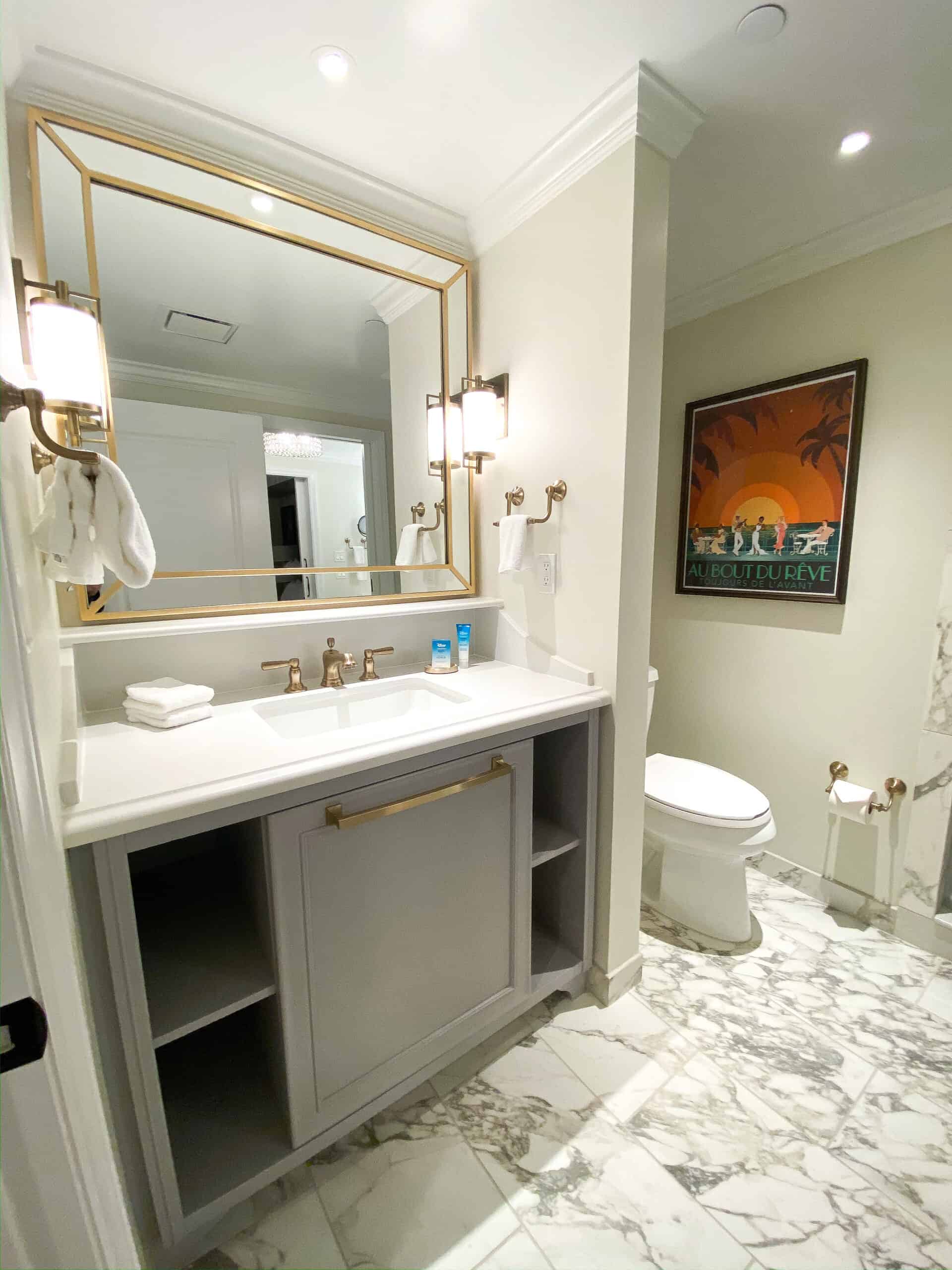 I appreciated the two bathroom spaces. One of the bathrooms had the toilet and shower while the other had the large tub and another sink area for getting ready.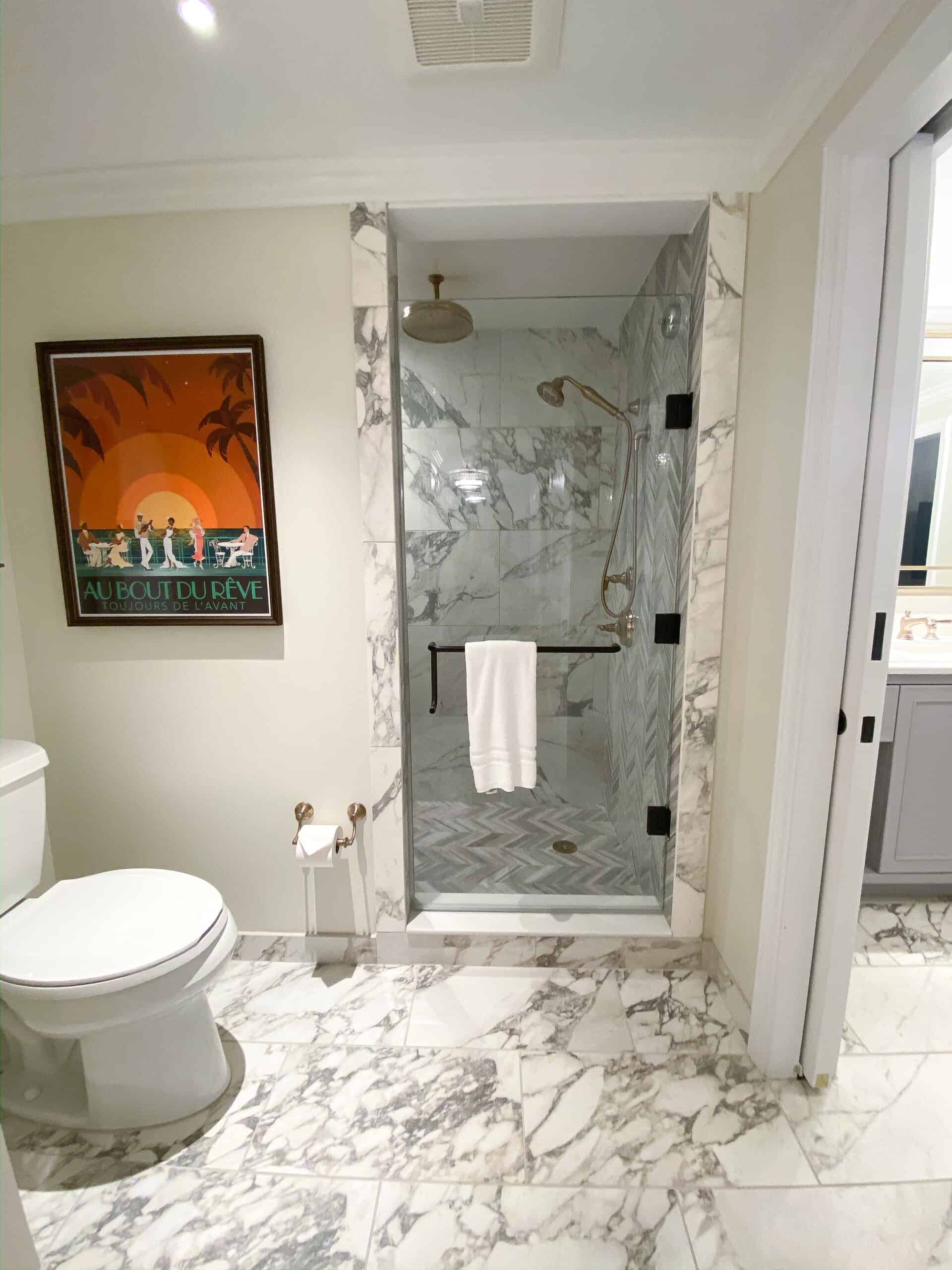 The shower is large and very nice as you can see.
Wishing I would have taken advantage of a bath during my stay, but it looked like the tub had some small jets for a hot tub style bath.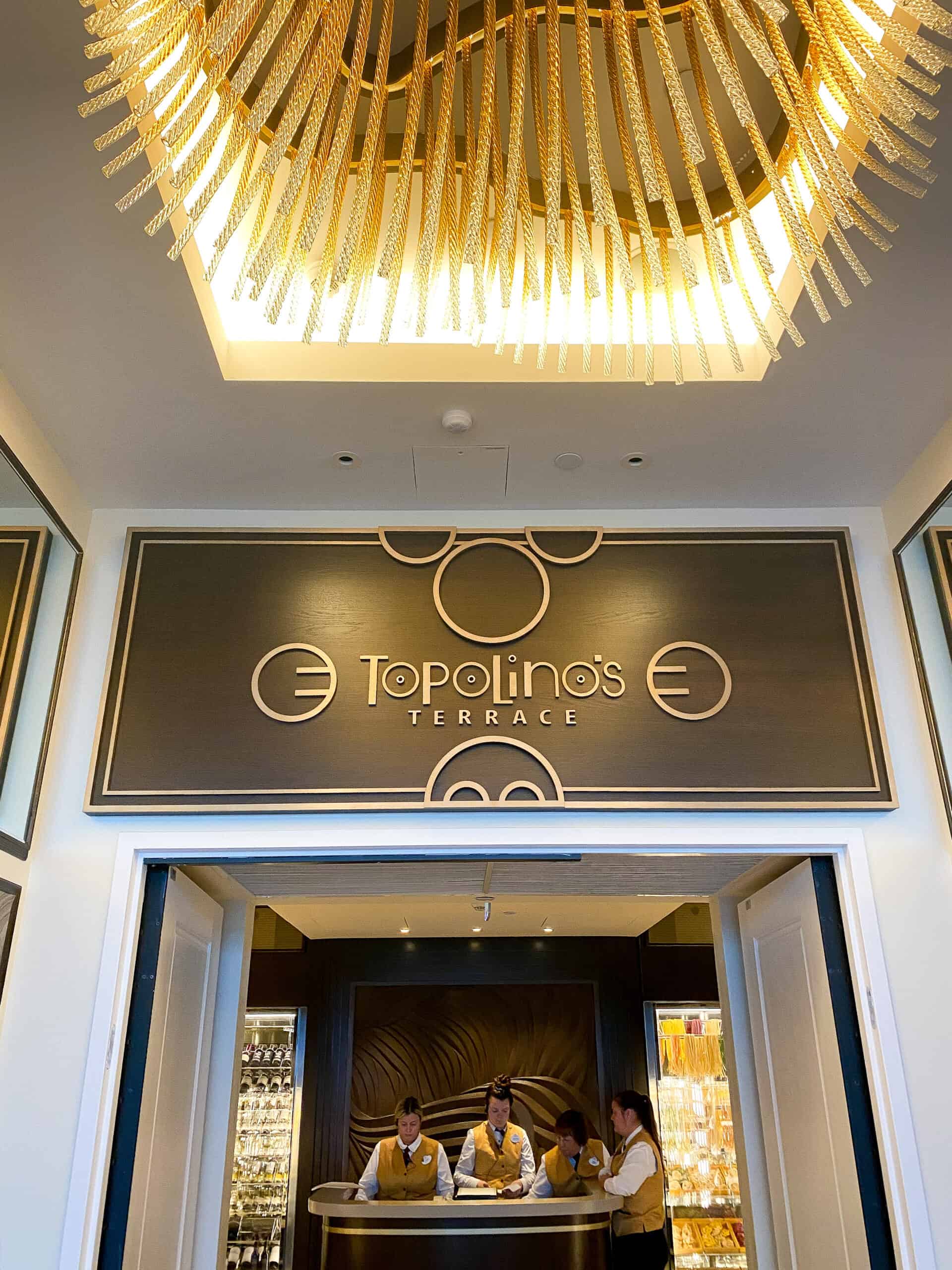 Topolino's Terrace
Located at Disney's Riviera Resort is Topolino's Terrace. Topolino's Terrace is open for breakfast and dinner. I had the opportunity to enjoy the Character Breakfast during my stay. Breakfast A'la Art with Mickey and Friends! The prix fixe menu offers delicious choices to please everyone in the family. Be sure to get your reservation in advance to ensure you get a table.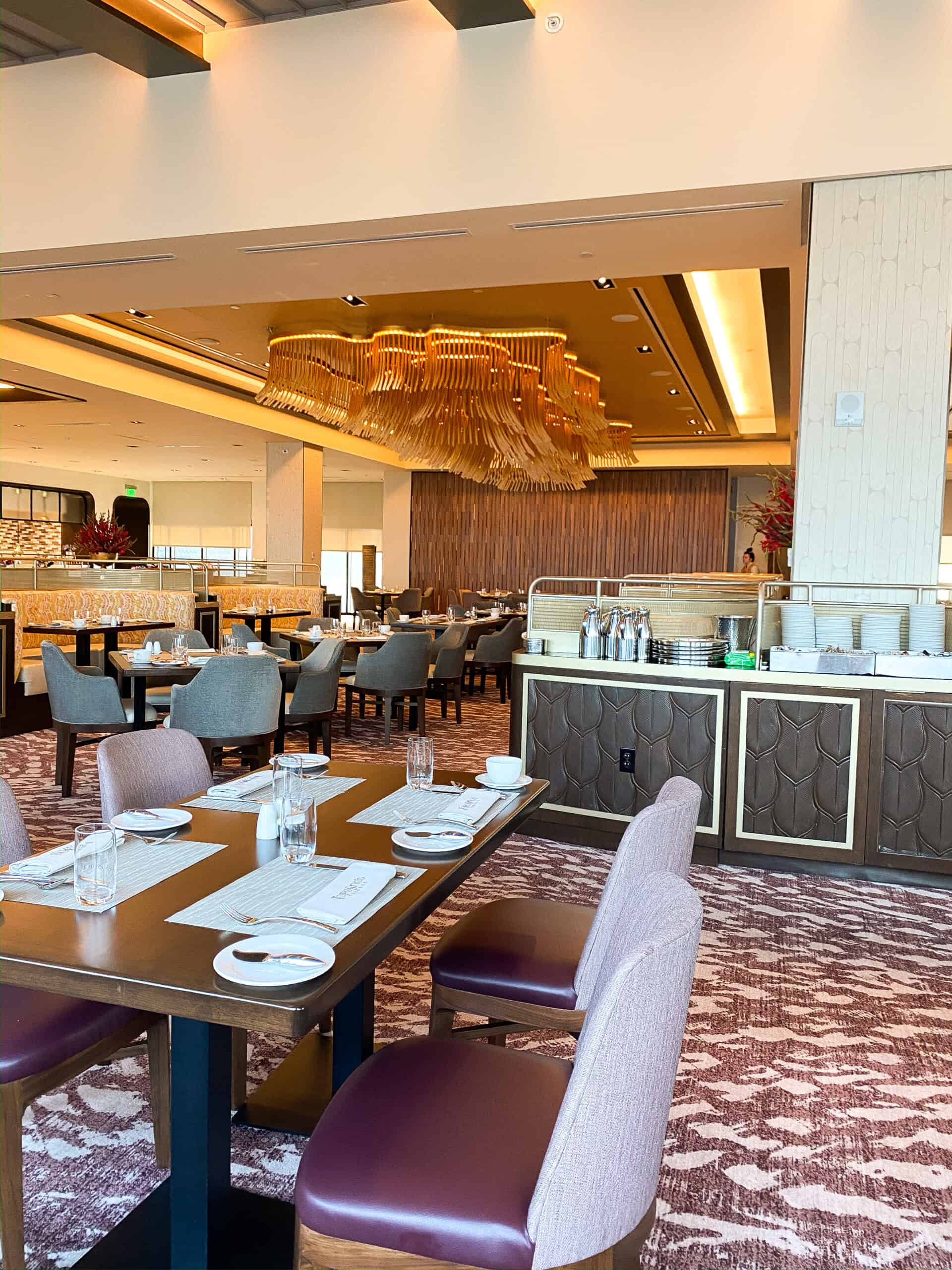 We had an early morning reservation so I was able to snap some photos of the spacious dining room without guests. The space is beautiful with tall windows around the room.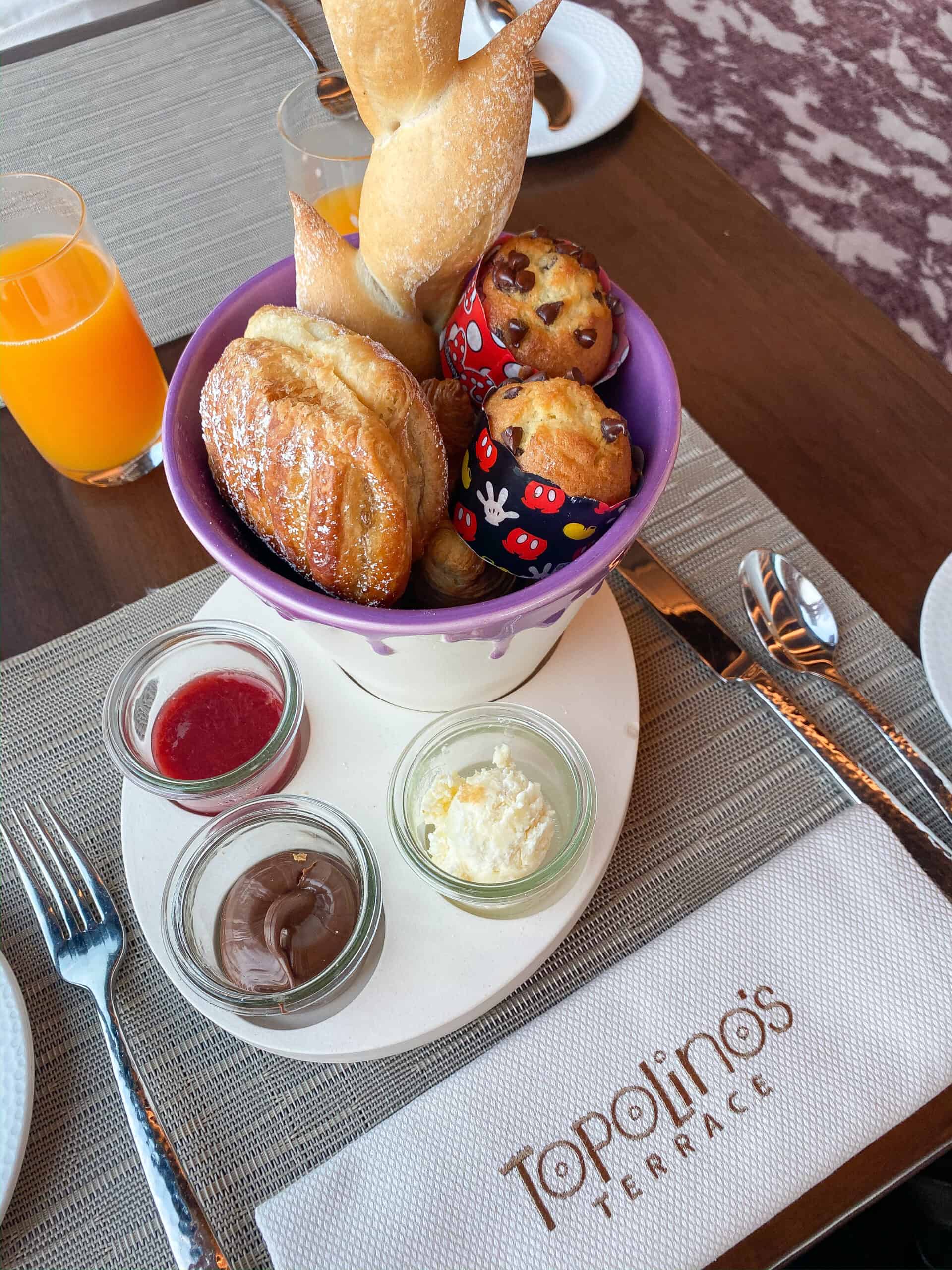 Shortly after you are seated, you get this beautiful Paint Bucket of pastries, breads and muffins with citrus butter, jam and Nutella. It is about the cutest thing I've ever been served.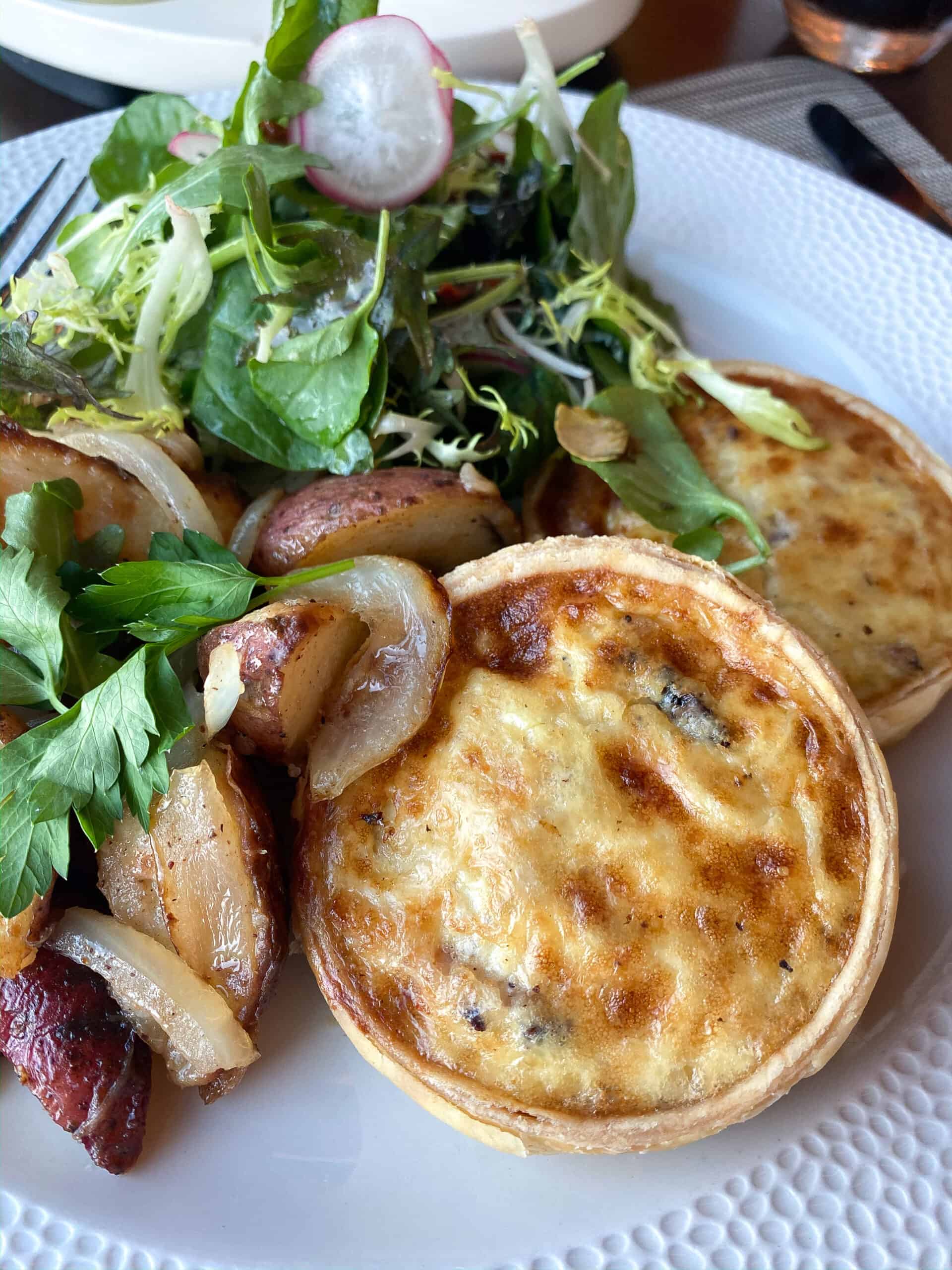 I was dining with a friend so we ordered two menu items and shared both. This is the Quiche and it was FANTASTIC. Comes with a side salad and roasted potatoes.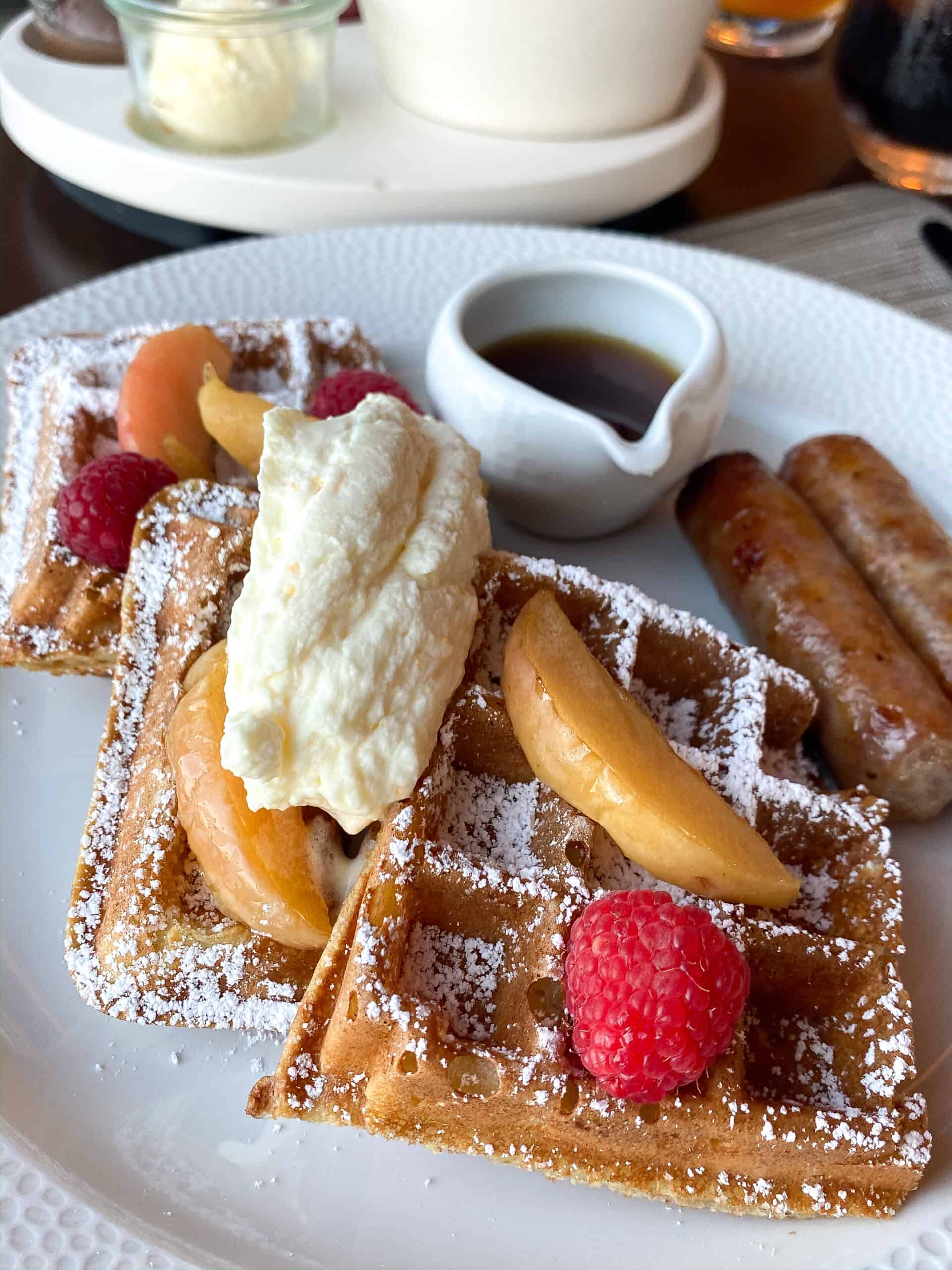 This is the Sour Cream Waffles that were also delicious. Love the citrus butter served at Topolino's Terrace.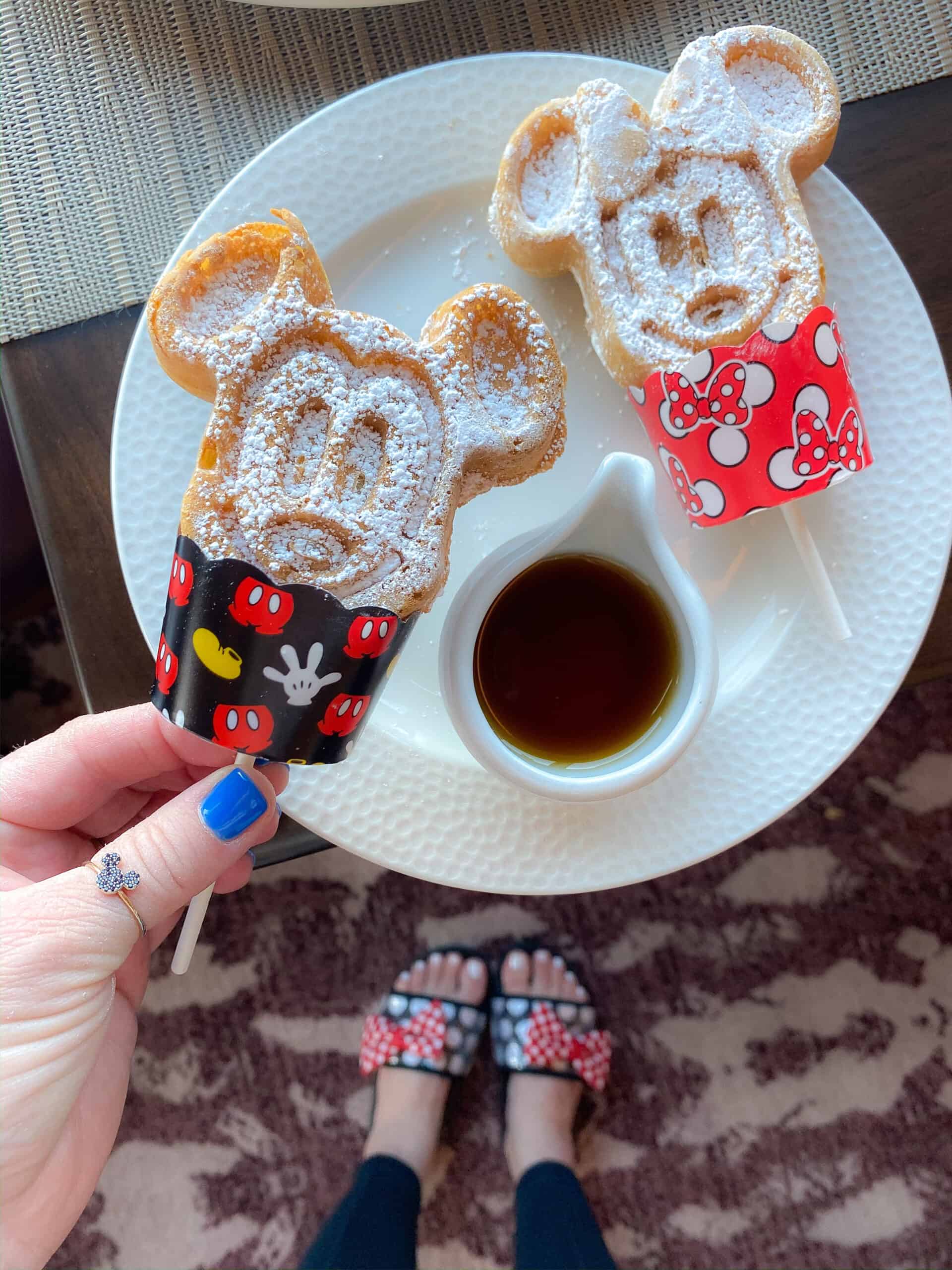 We saw these cute Mickey and Minnie Waffles on someone else's table and had to get some for ourselves. They're available on the kids menu for your reference.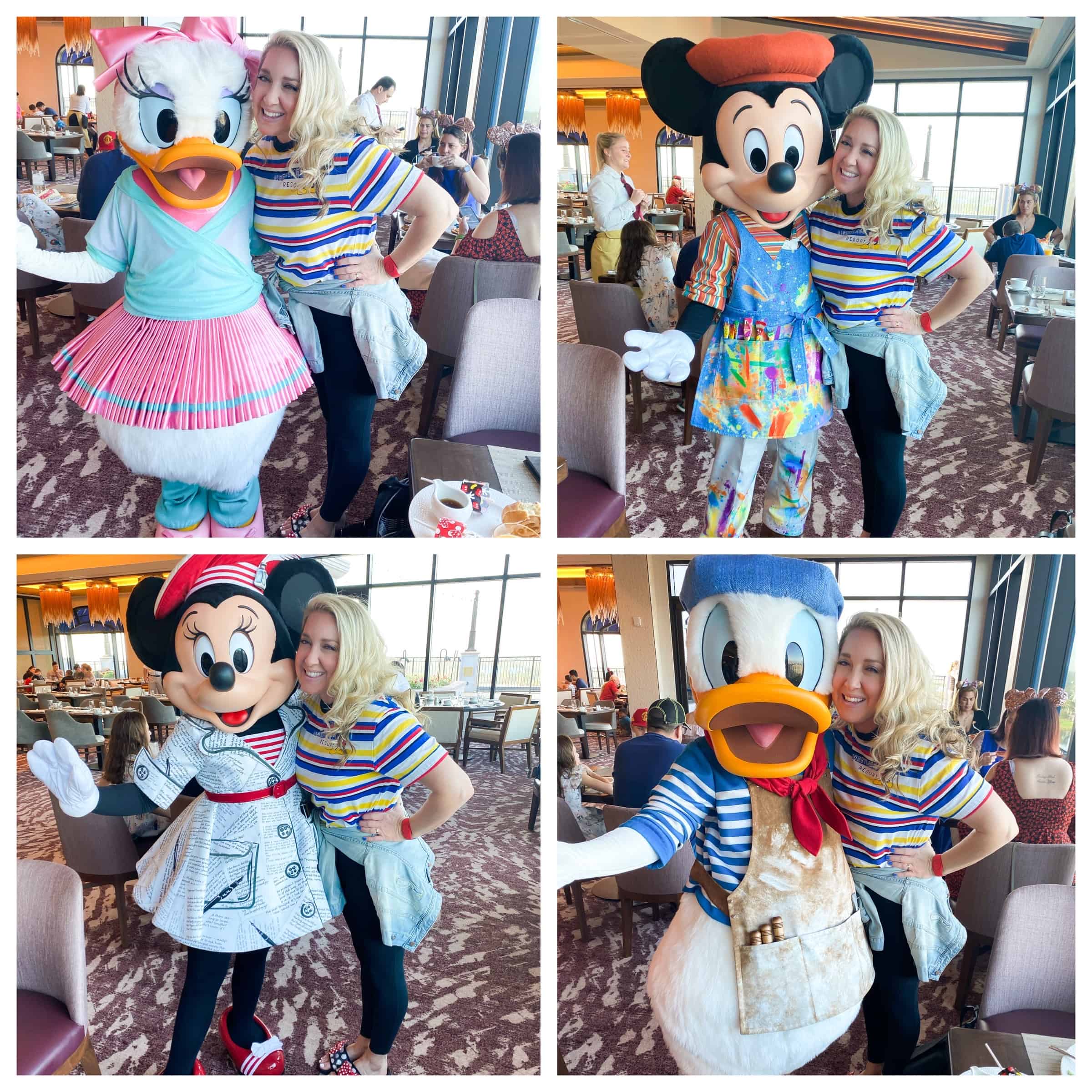 Mickey, Minnie, Daisy, and Donald greet all of the guests throughout the breakfast. They come to each table for photo opportunities in their adorable outfits.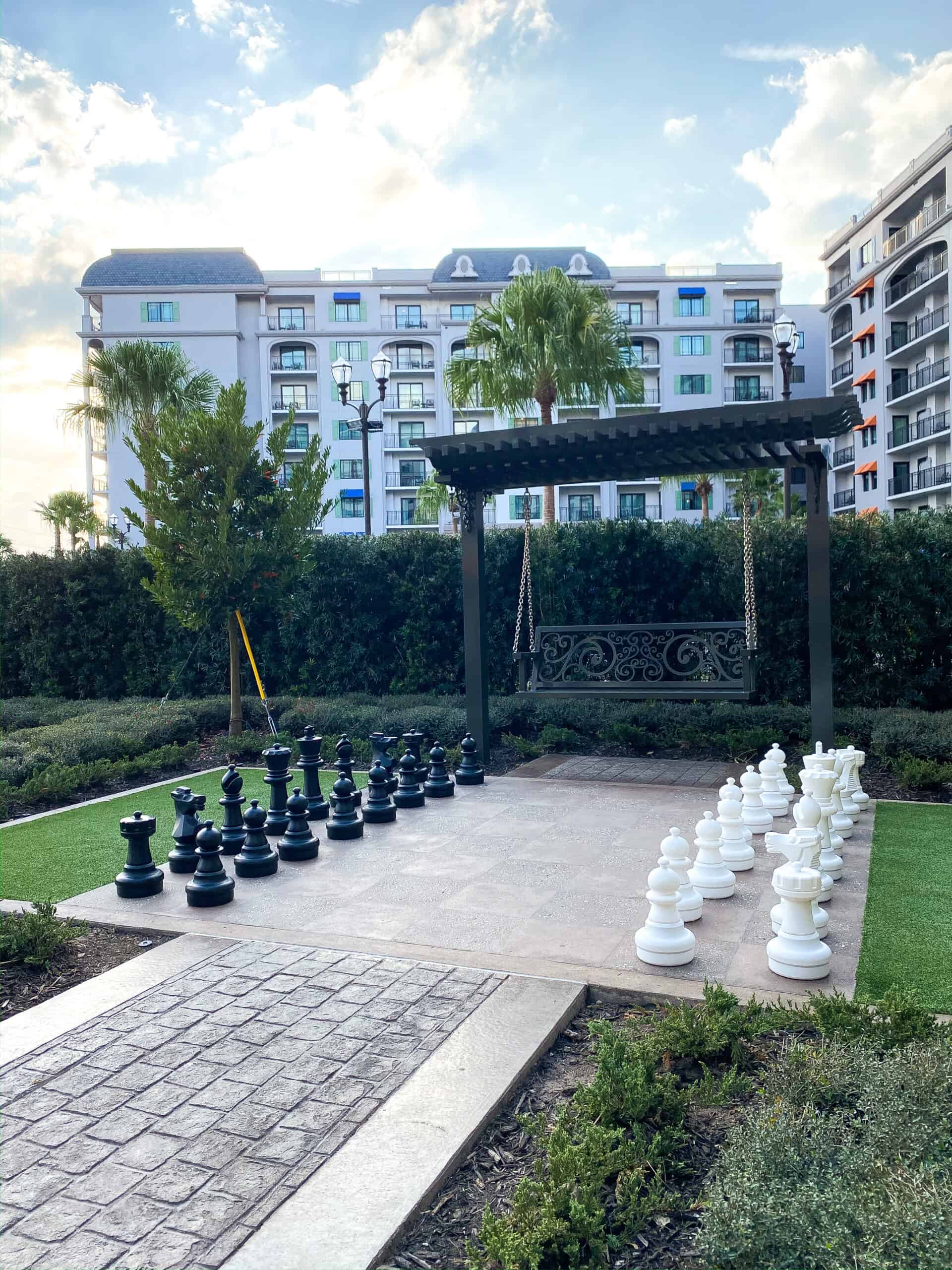 Disney Riviera Outside Grounds
When you walk outside, there is so much space to wander! Love the giant outside chess game set up for guests.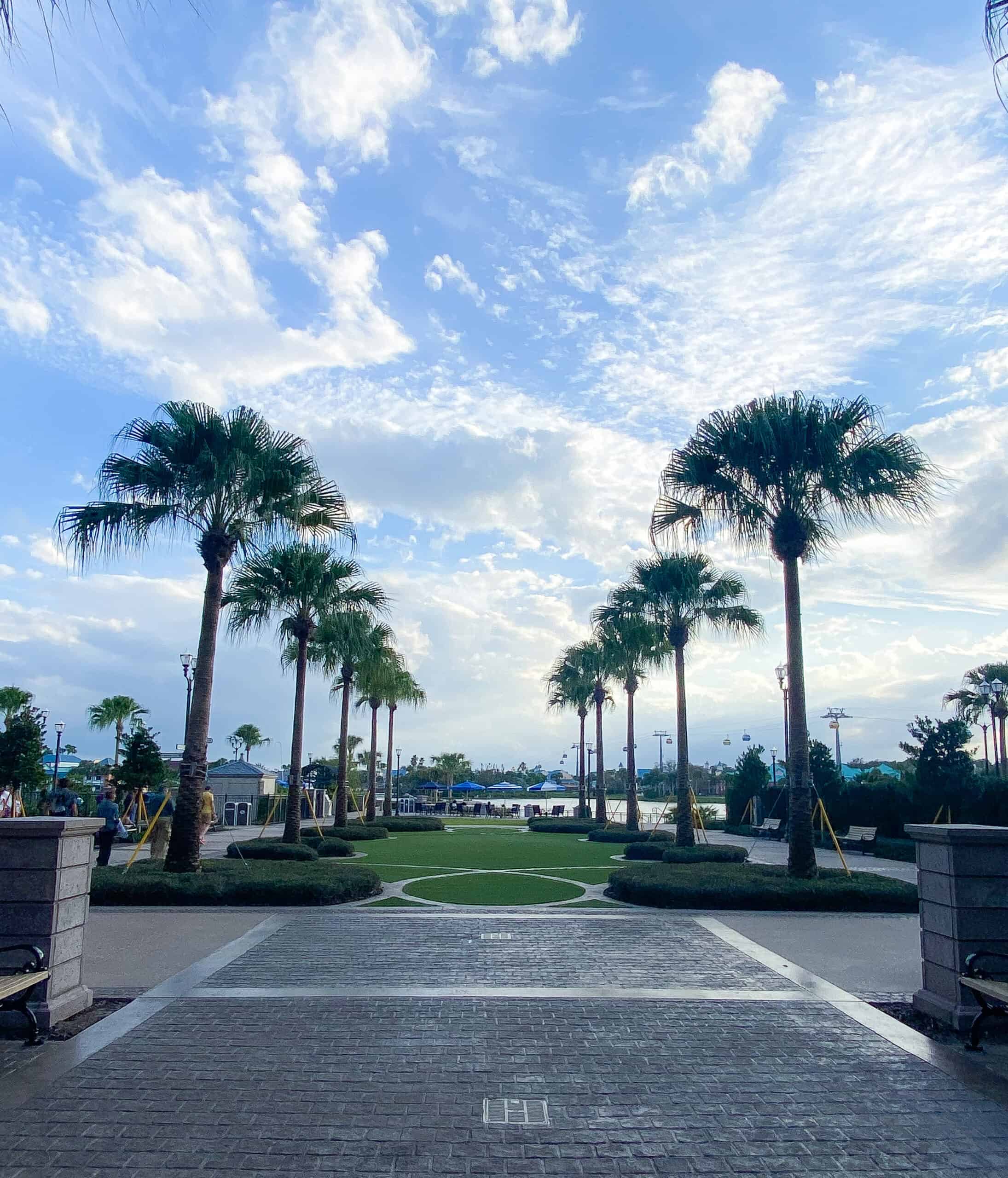 Look at this space! There is a large grass area for kids to run around and sitting areas to enjoy a bite to eat with the Skyliners in sight.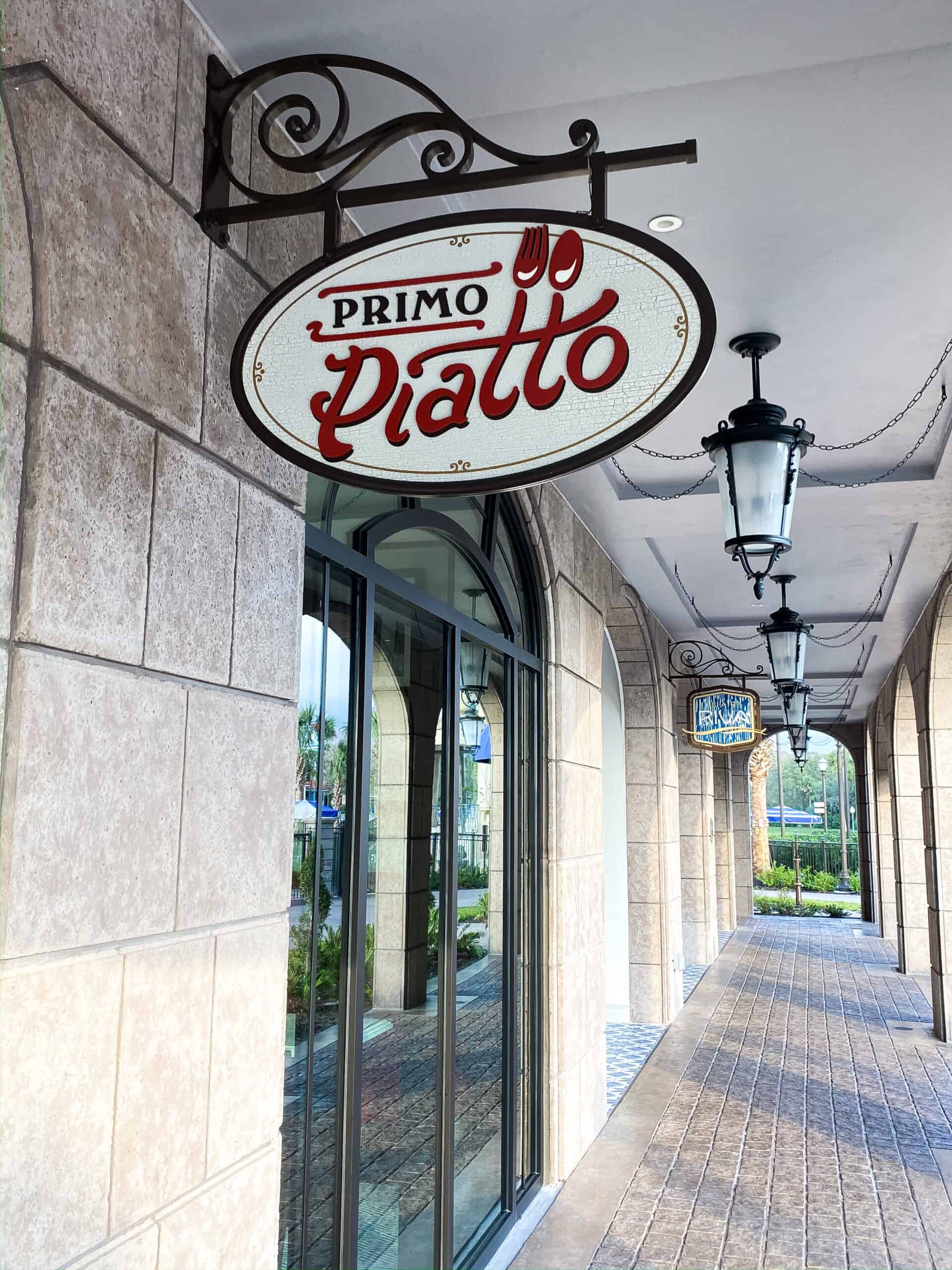 Primo Piatto is a quick service restaurant available to guests that you can also Mobile Order via the My Disney Experience App! Sandwiches, salads, desserts and more.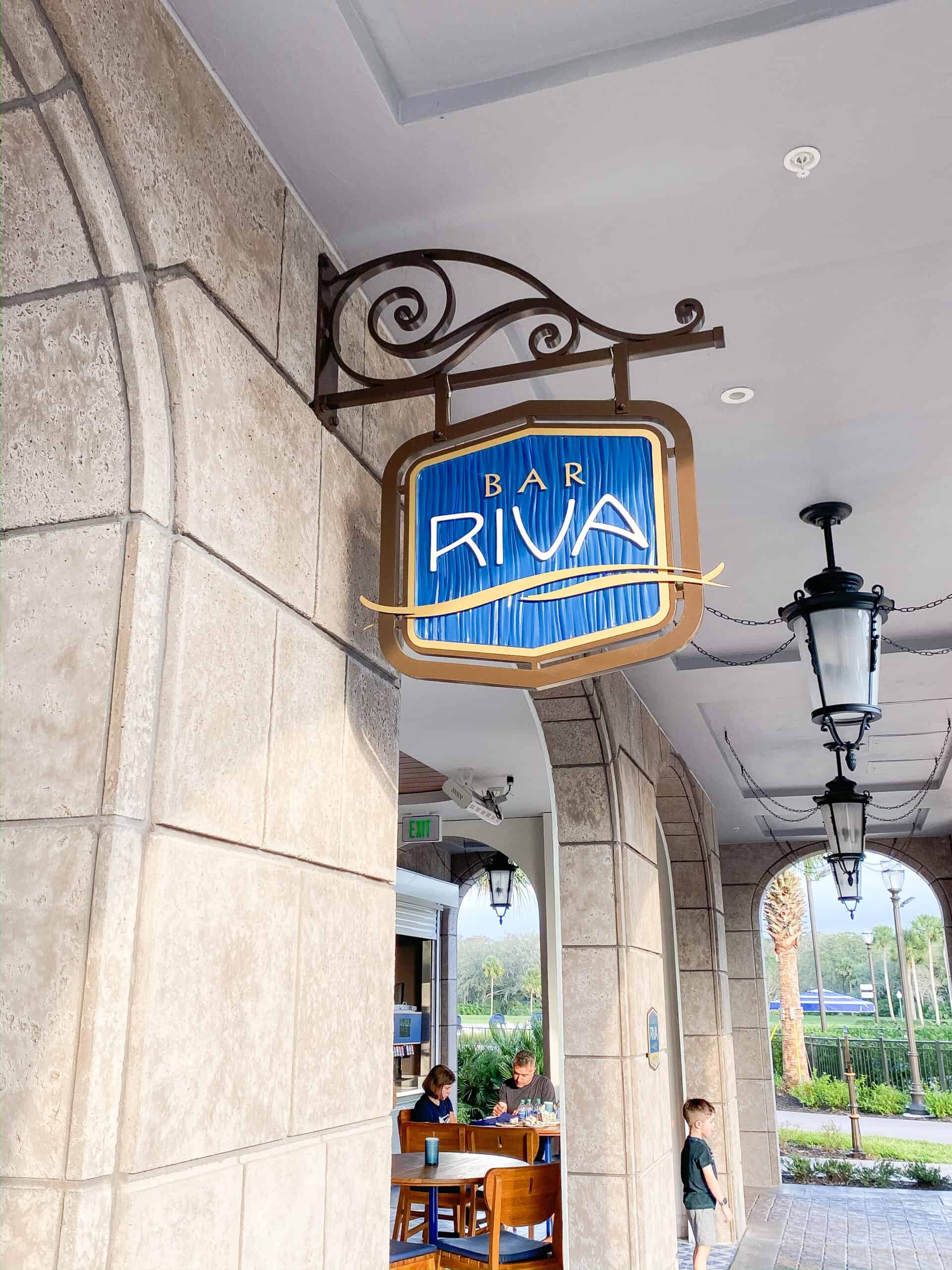 Near the pool, you'll find Bar Riva that serves drinks, hand crafted sandwiches, salads and burgers.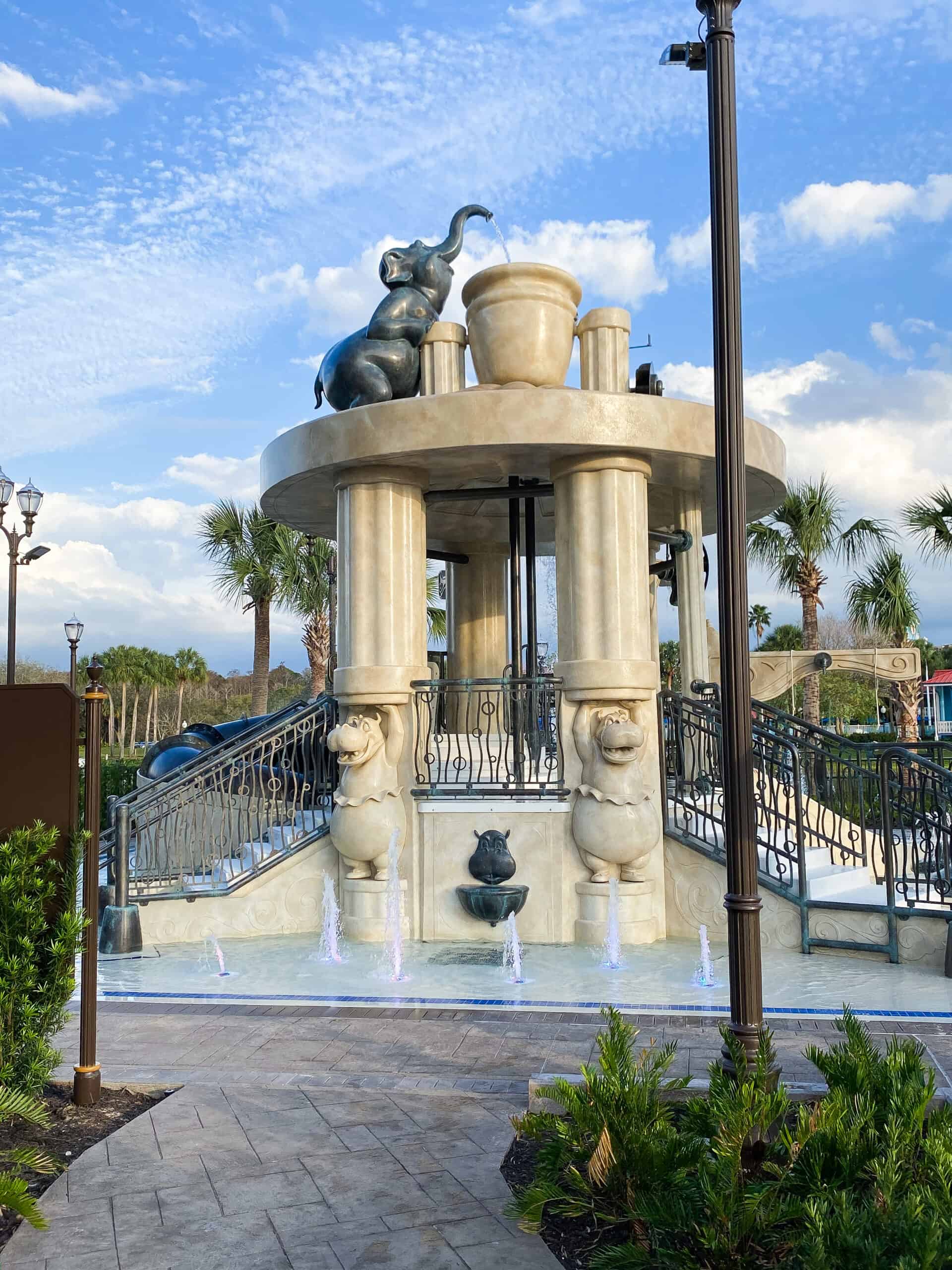 Disney Riviera Pool
I walked through the pool area during my stay and it is absolutely beautiful. My boys would love to spend a day at this charming pool.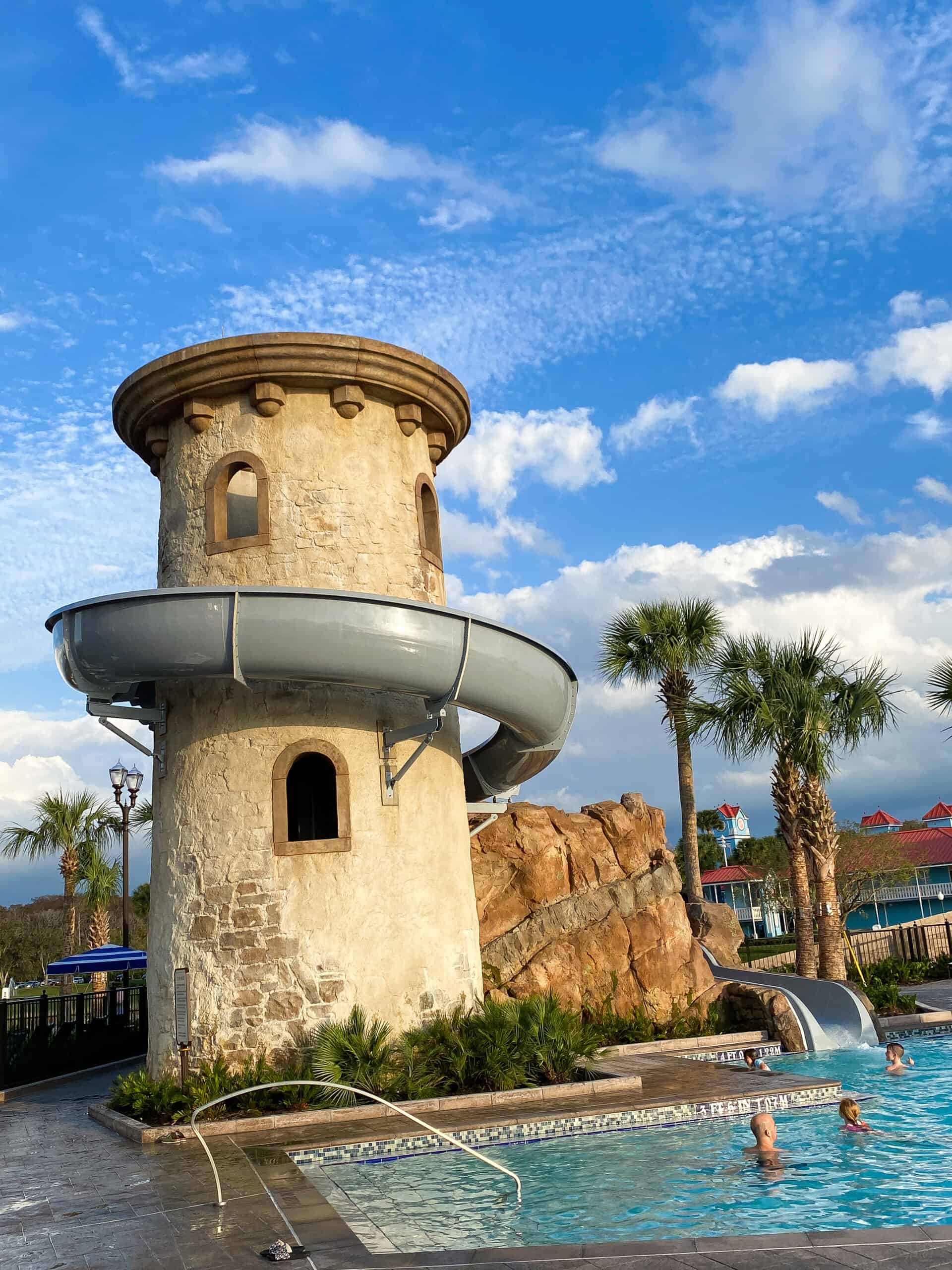 Here's a look at another water slide. Love the details!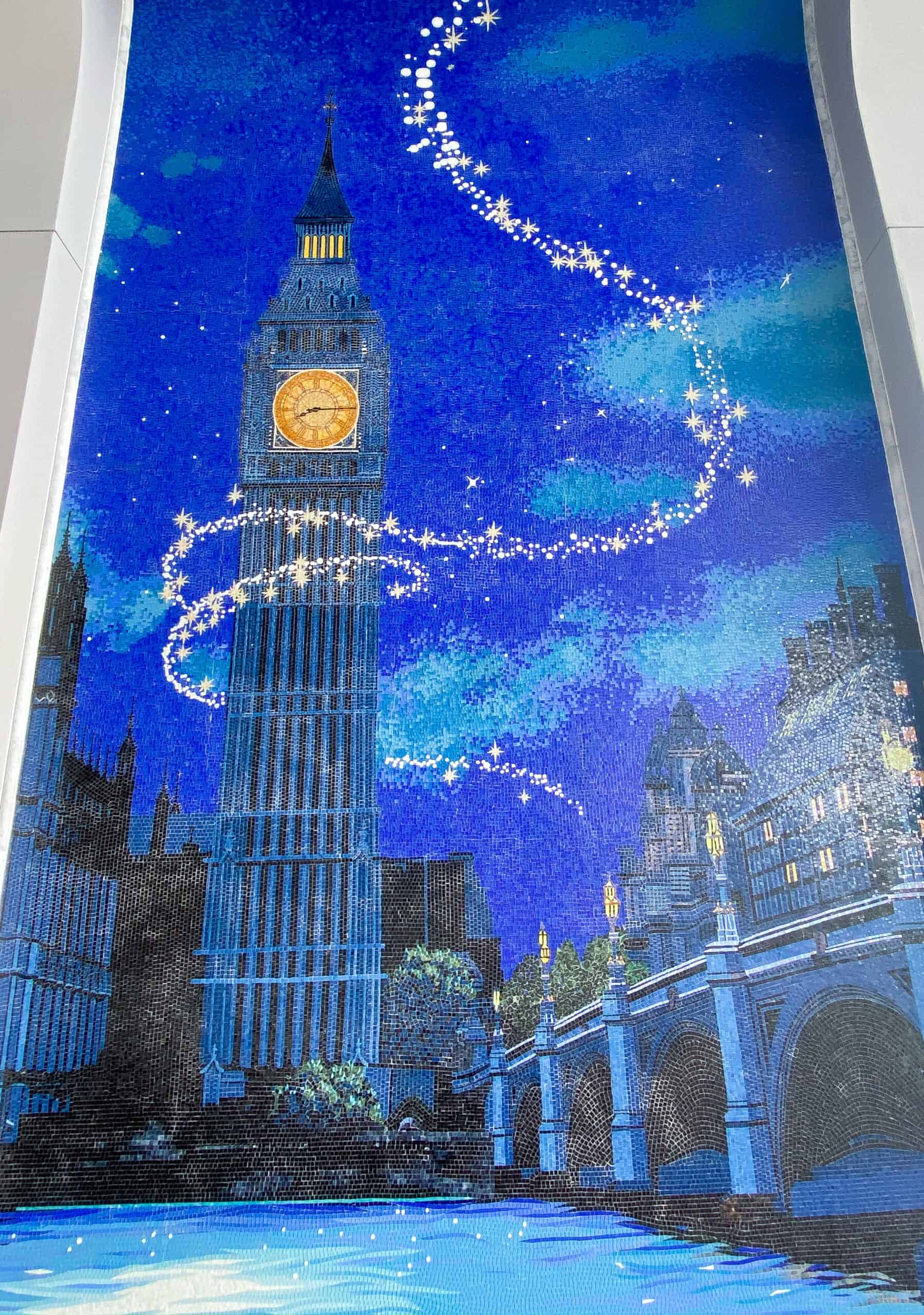 Disney's Riviera Resort Murals
As you head to the Disney Skyliners from the Riviera Resort, you walk through these stunning Mosaic Murals that continue from the floor to ceiling, to the other side of the wall. You absolutely have to see them! This is the Peter Pan Mural with vibrant colors. Blew me away, had to stop and look at the details for quite a while.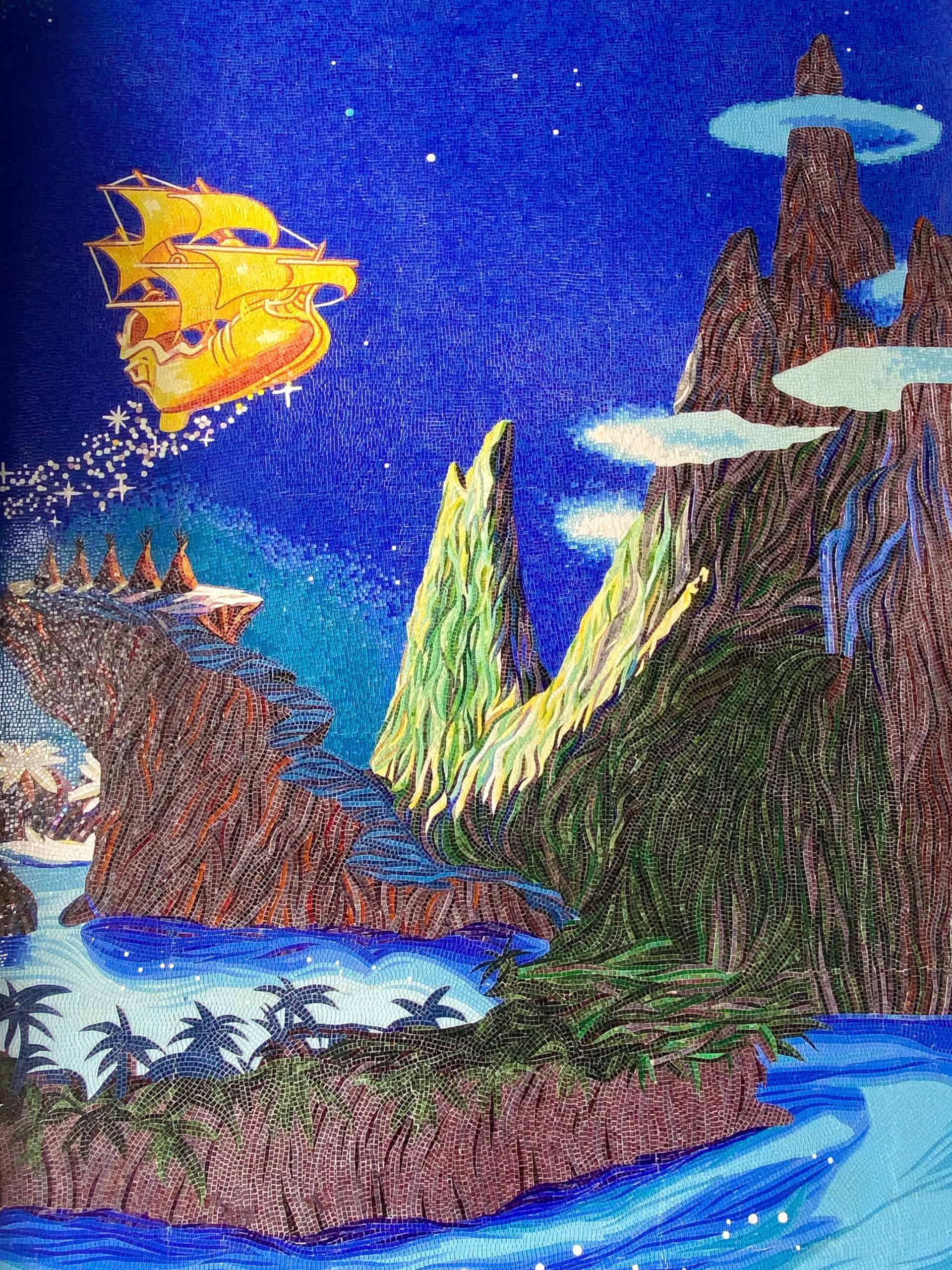 This is the other side of the Peter Pan Mosaic Mural. Isn't it stunning?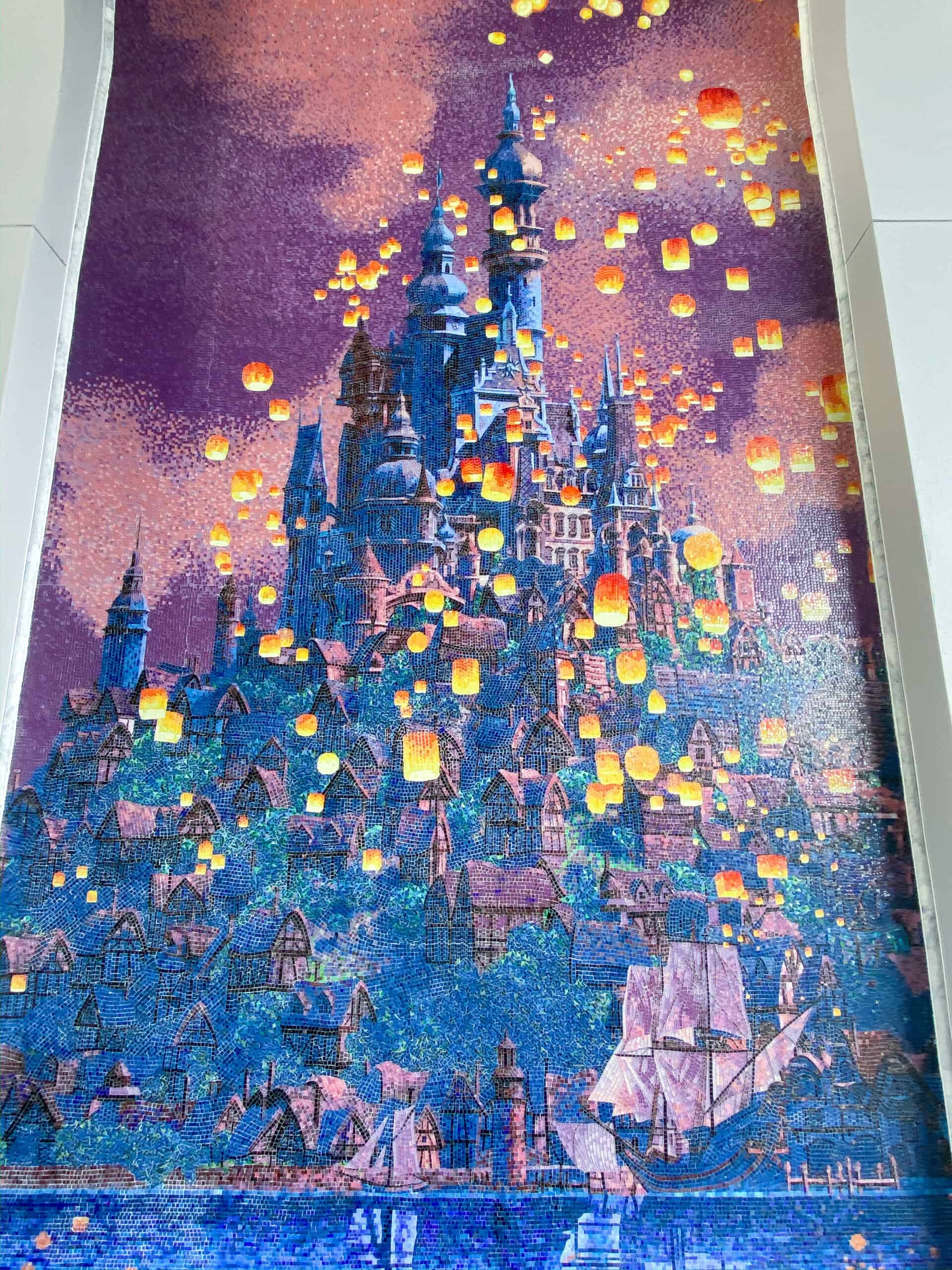 The second Mosaic Mural is from Tangled. It's equally as vibrant and stunning!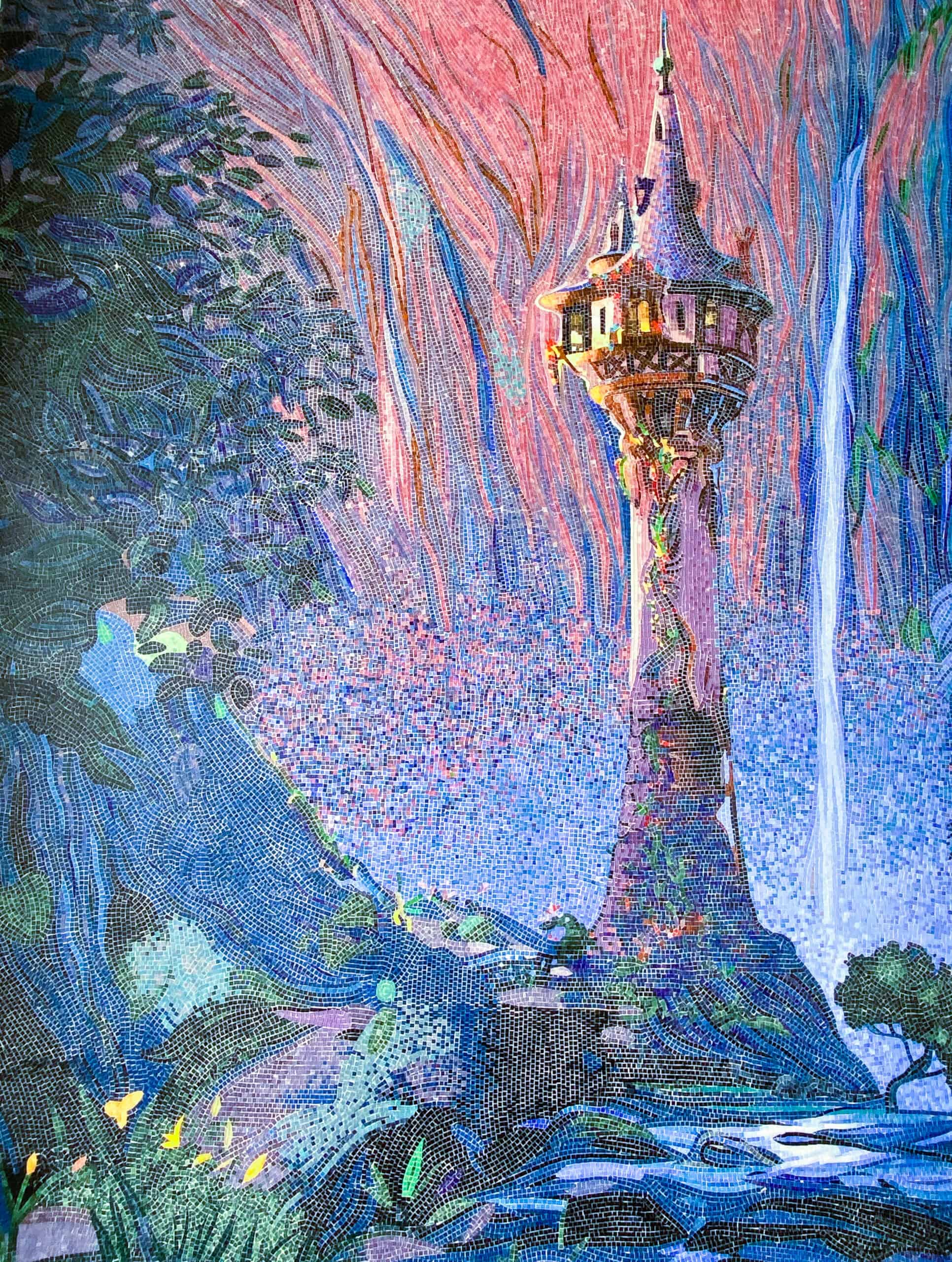 Couldn't get enough of these. Be sure to stop by as you are walking to or from the Disney Skyliners from the Resort.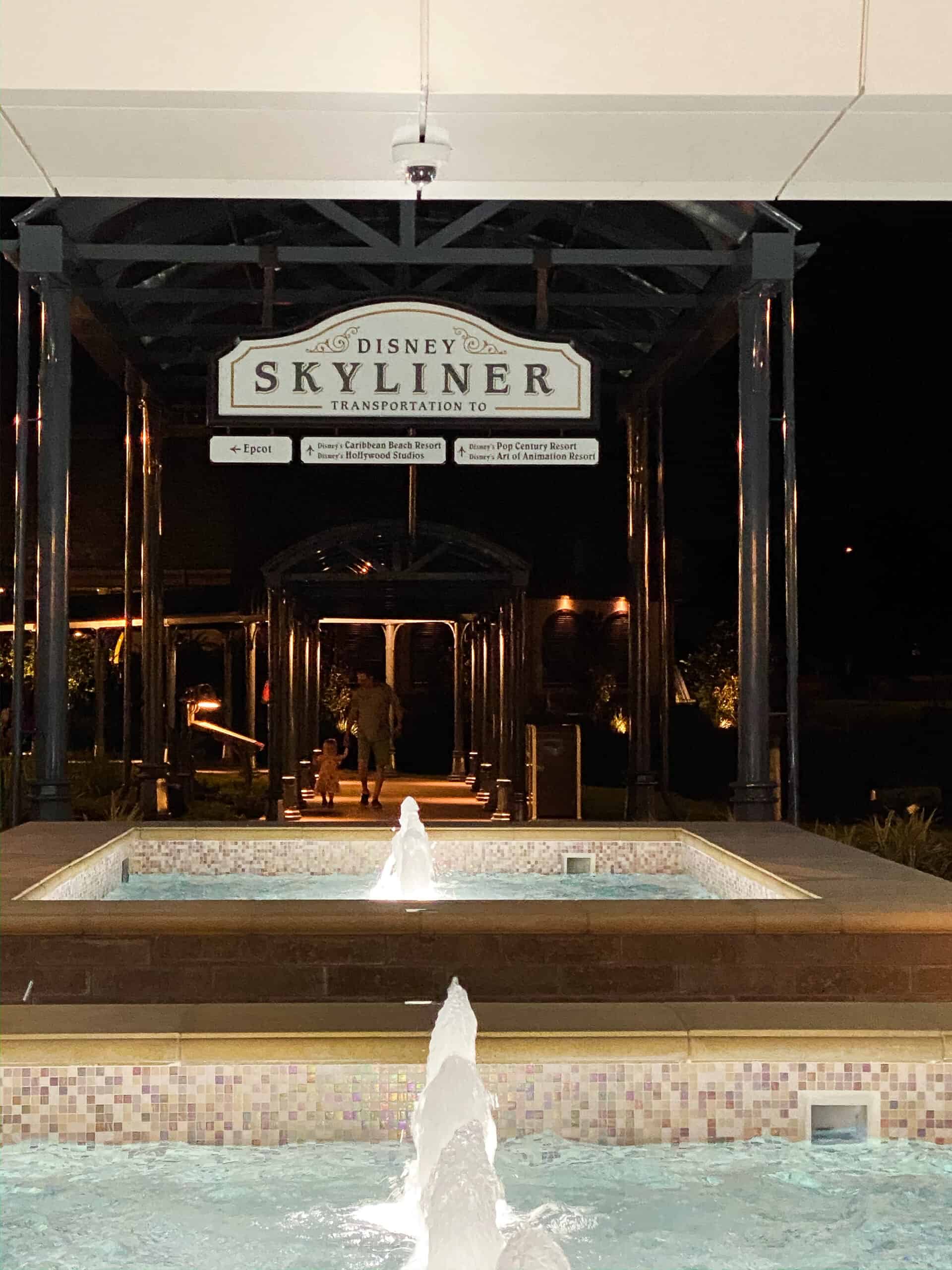 Disney Skyliner Transportation
I had more fun than I anticipated being able to ride the Disney Skyliners to and from our resort. From the Riviera Resort, you can go to Epcot, Disney's Hollywood Studios, Disney's Caribbean Beach Resort, Disney's Art of Animation Resort, and Disney's Pop Century Resort. We rode to and from Epoct one night and really enjoyed it. I'll be taking advantage of the Disney Skyliners as much as I during my future visits.
Hope you enjoyed my tour around Disney's Riviera Resort. I had such a lovely stay and hope to visit again in the near future!
Pin Disney's Riviera Resort To Your Favorite Disney Board