Red Rose Taverne Disneyland Park
Reviewing Red Rose Taverne Disneyland Park for you today! What a fun restaurant!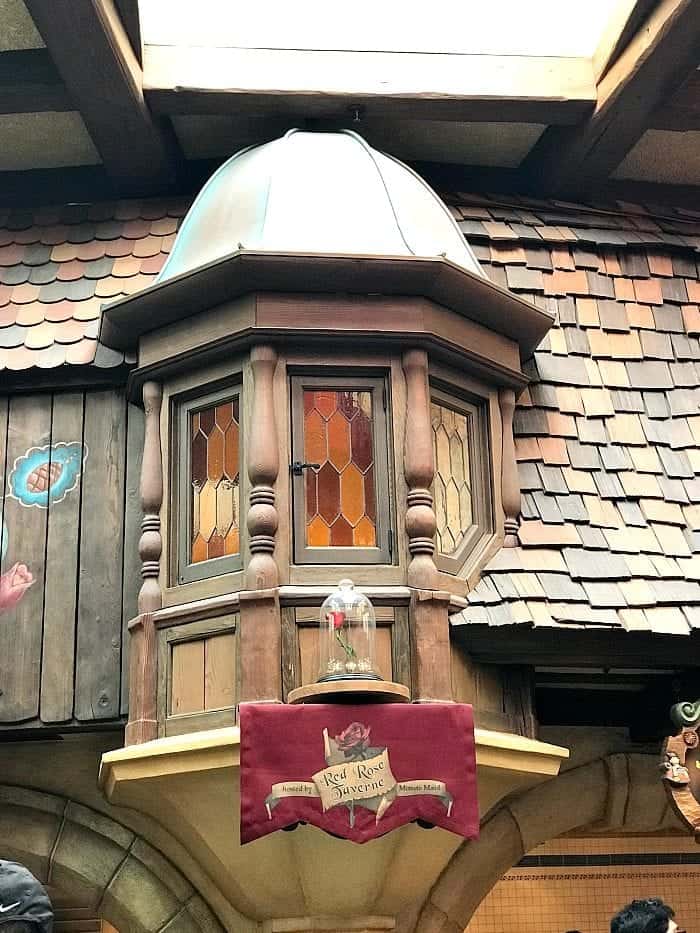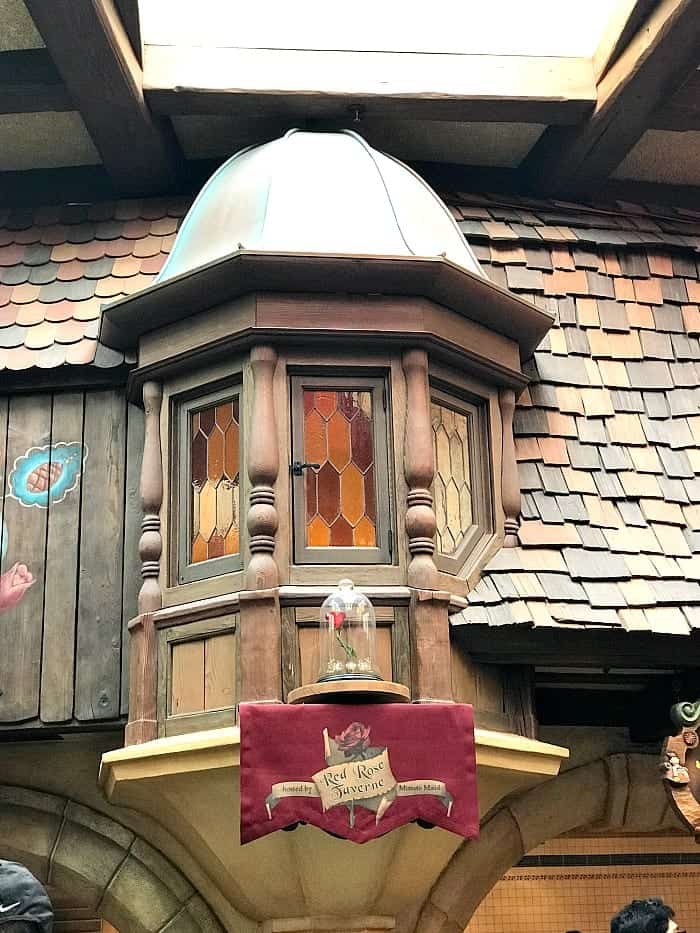 Red Rose Taverne in Disneyland's Fantasyland took over Village Haus Restaurant for a limited time and I was so excited to try it out!  Let me tell you it did not disappoint.  First note, I strongly suggest going at an "off" time such as between lunch and dinner hours.  We went at 3pm and it wasn't bad at all.  People are still lining up before the restaurant opens at 11am.  There are of seats inside the restaurant or outside patio seating as well.
Here's a video that shows you all of the details of the restaurant.  I had a great time putting this together.  Hope you enjoy!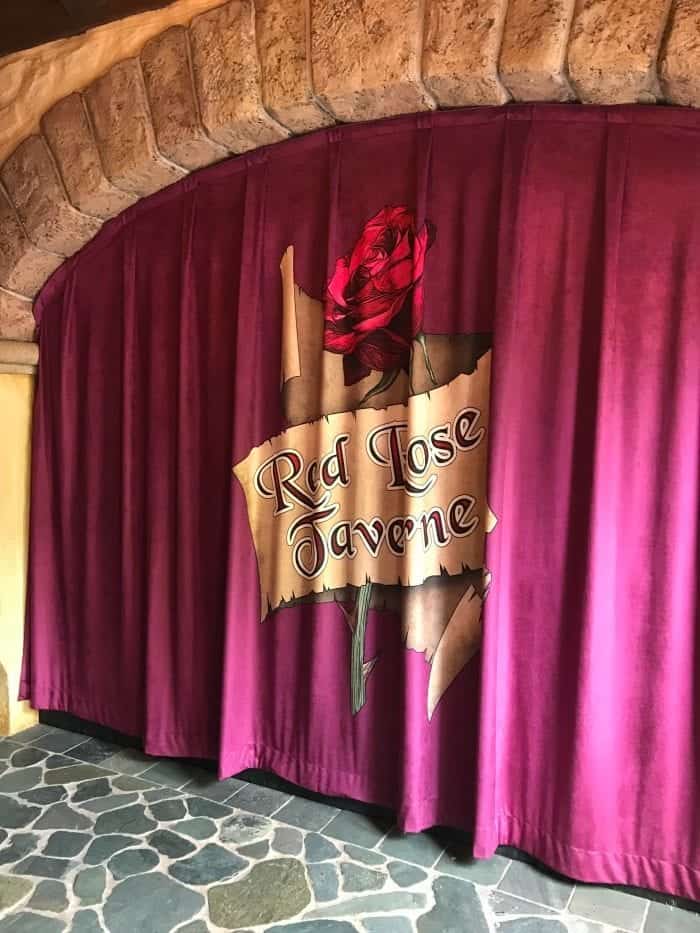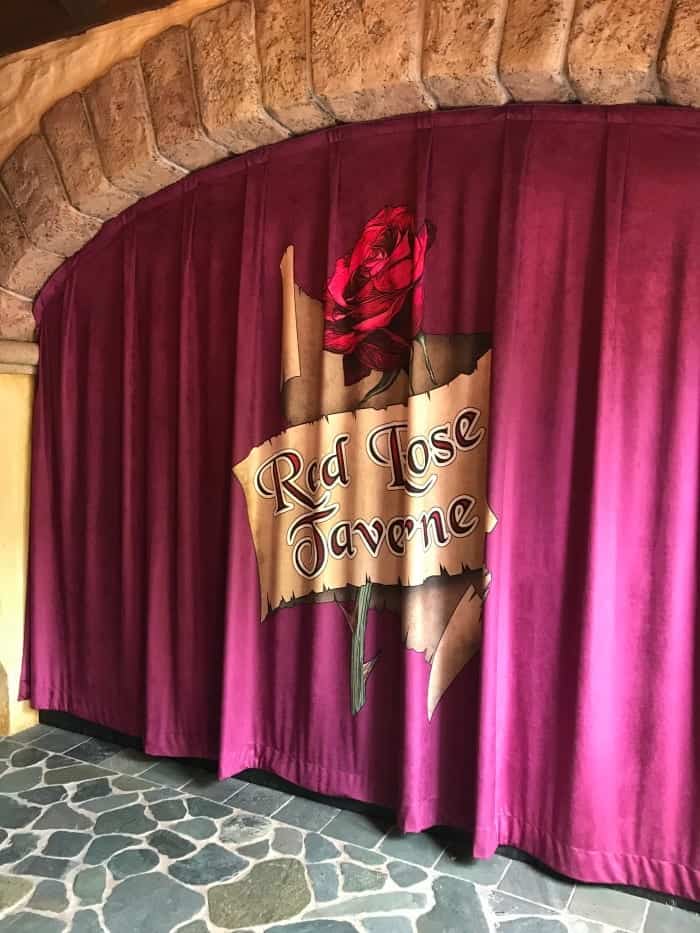 This curtain greets you as you enter into the restaurant.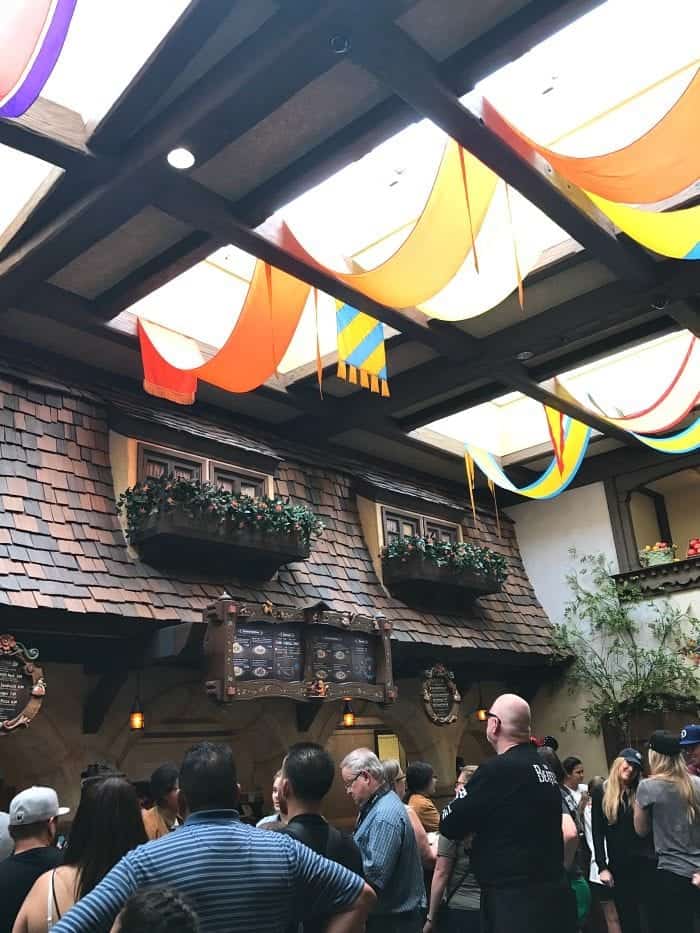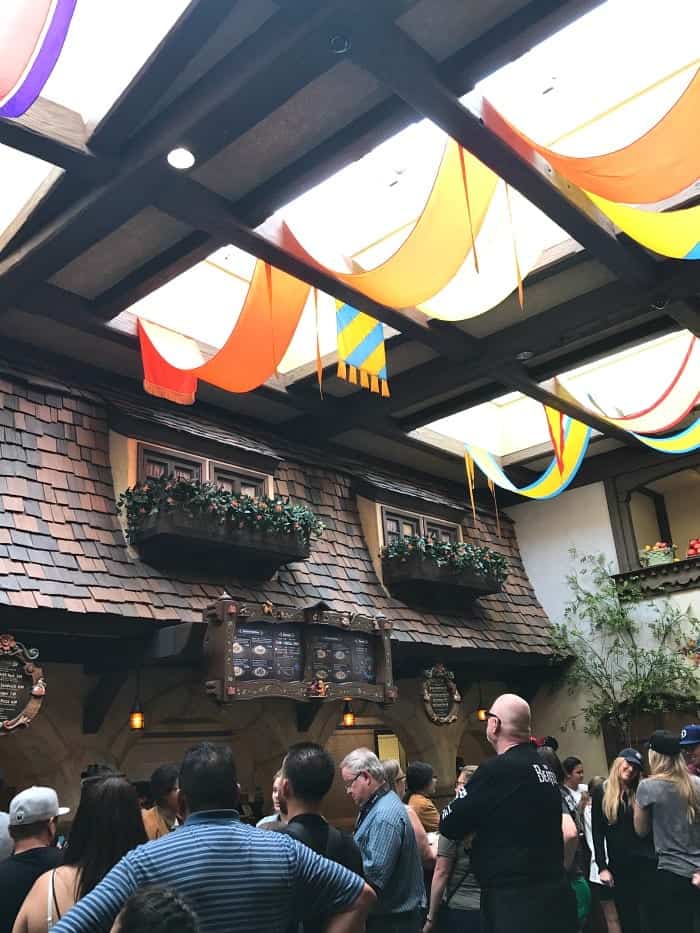 Red Rose Taverne is a quick service restaurant, so you'll line up to order your food, hand your receipt to the counter and take your food to a table of your choice.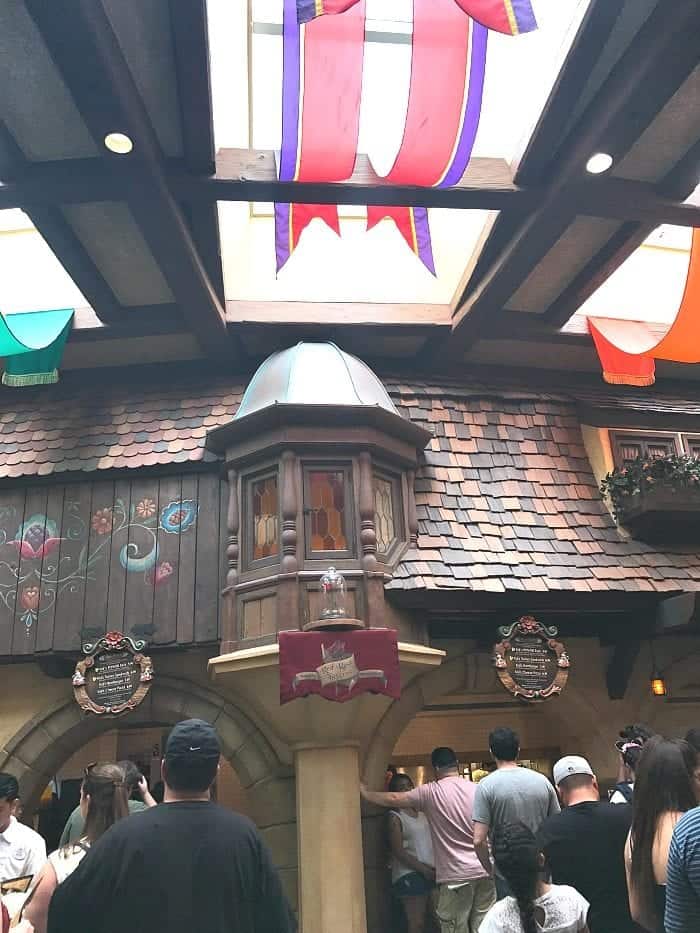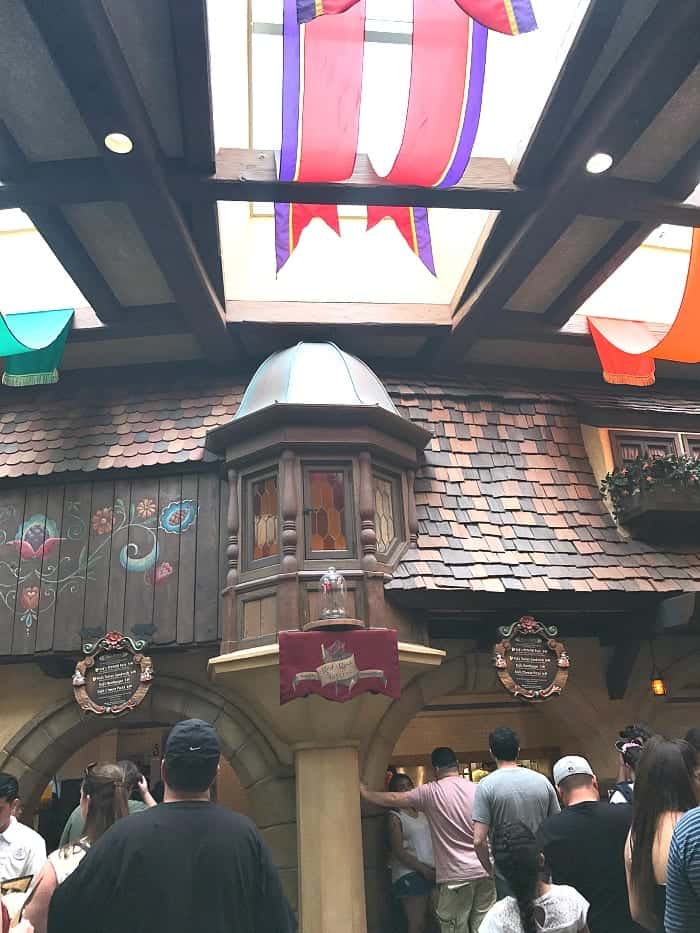 This is the view as you are waiting to order.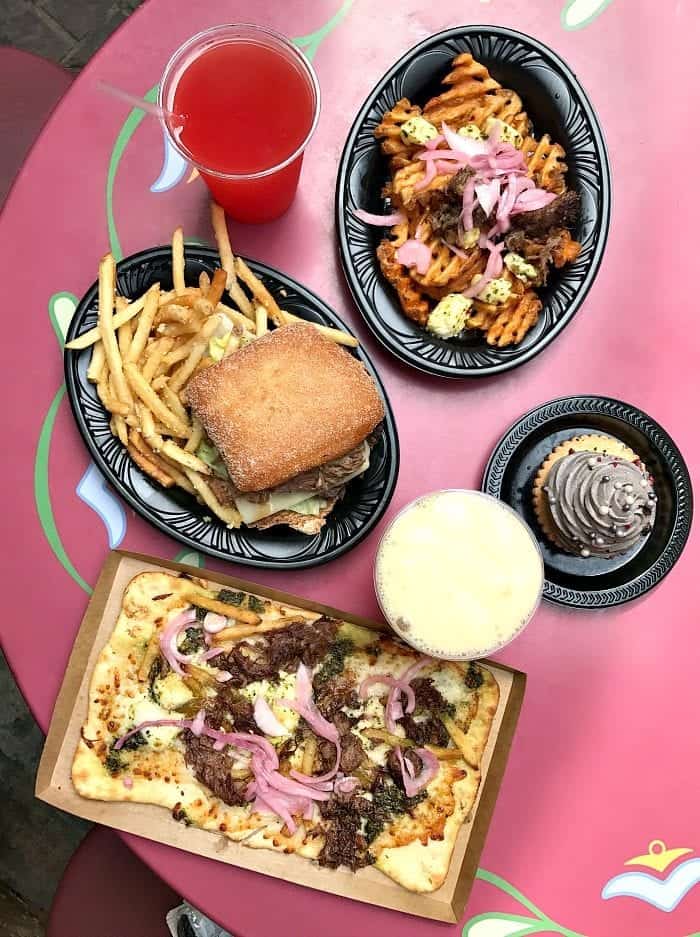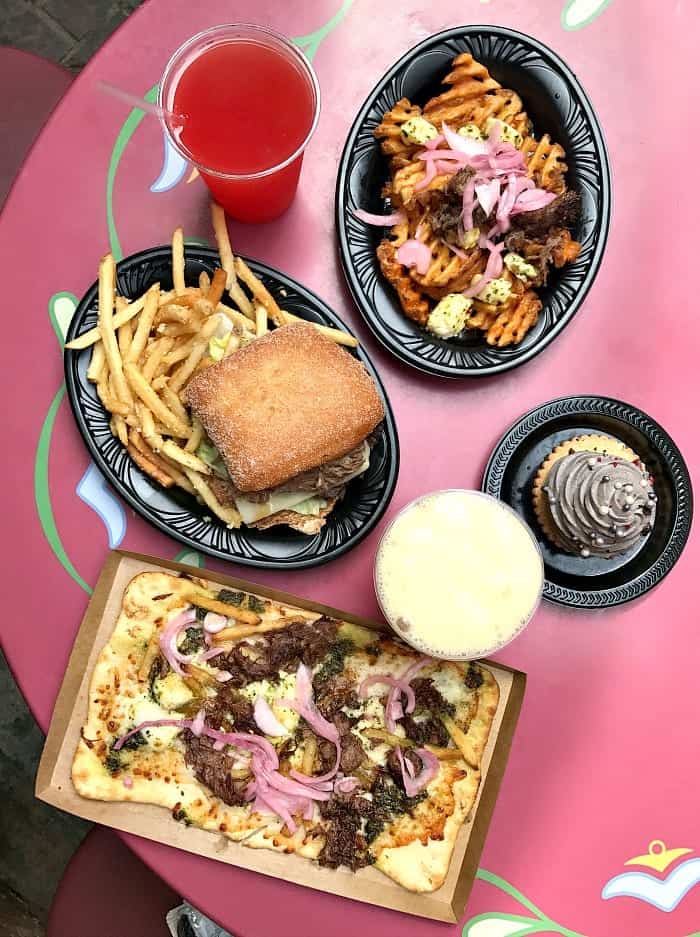 Overhead shot of our order!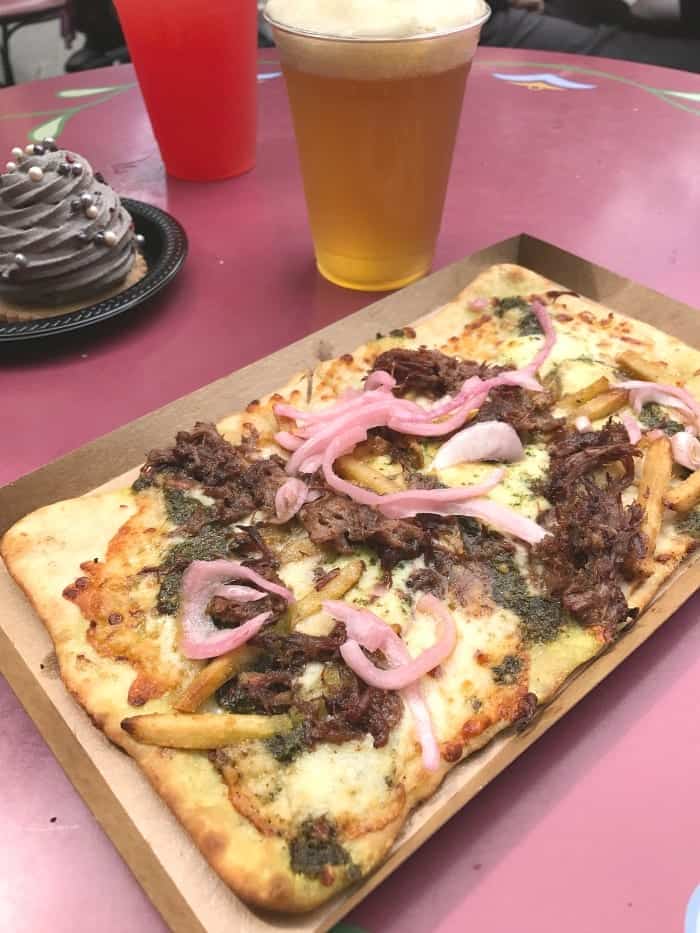 This is the Flatbread Poutine.  It's got Slow-cooked Beef, Pommes Frites, Roasted Garlic Aïoli, Cheese Curds, Gravy, and Herb Oil This was amazing.  Definitely recommend ordering this one.  This one is $9.49.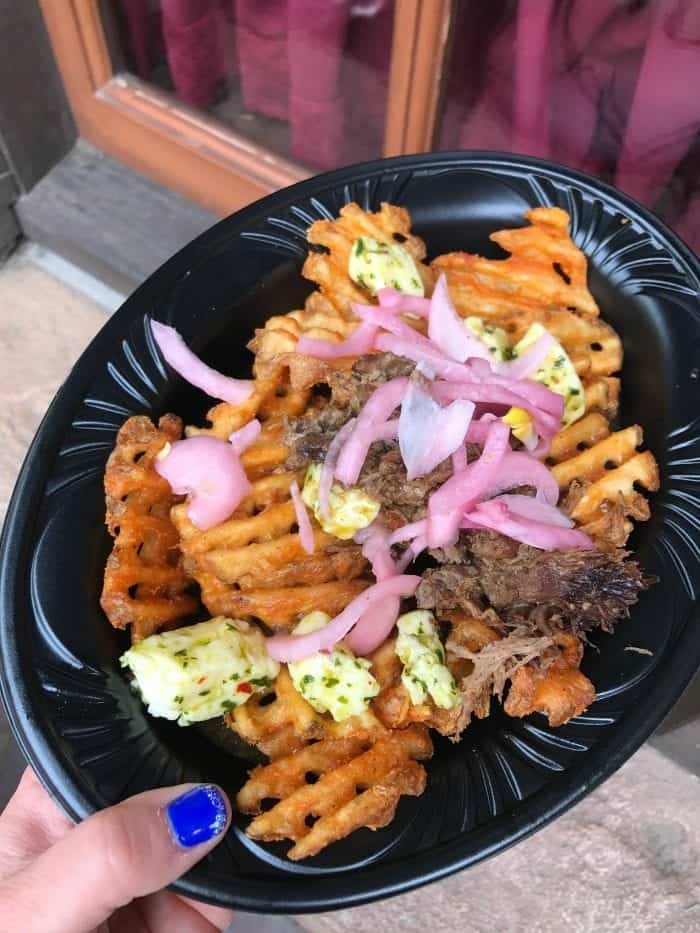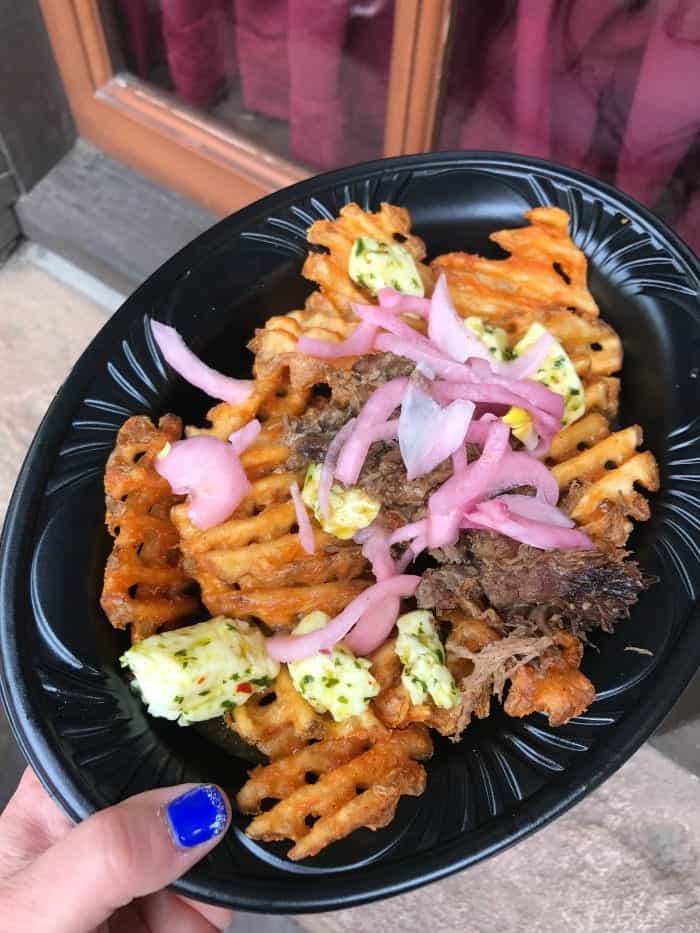 The Slow Cooked Beef Poutine.  $10.99, Slow-cooked Beef and Gravy over Seasoned Waffle-cut Fries, Pickled Onion and Cheese Curds.  Legit delicious.  Loved this one too.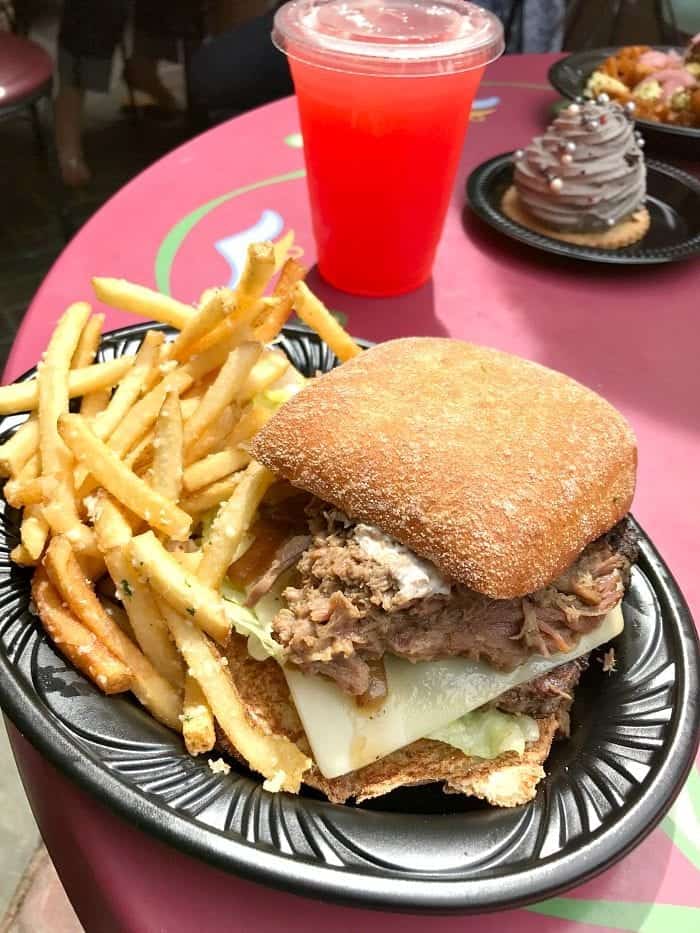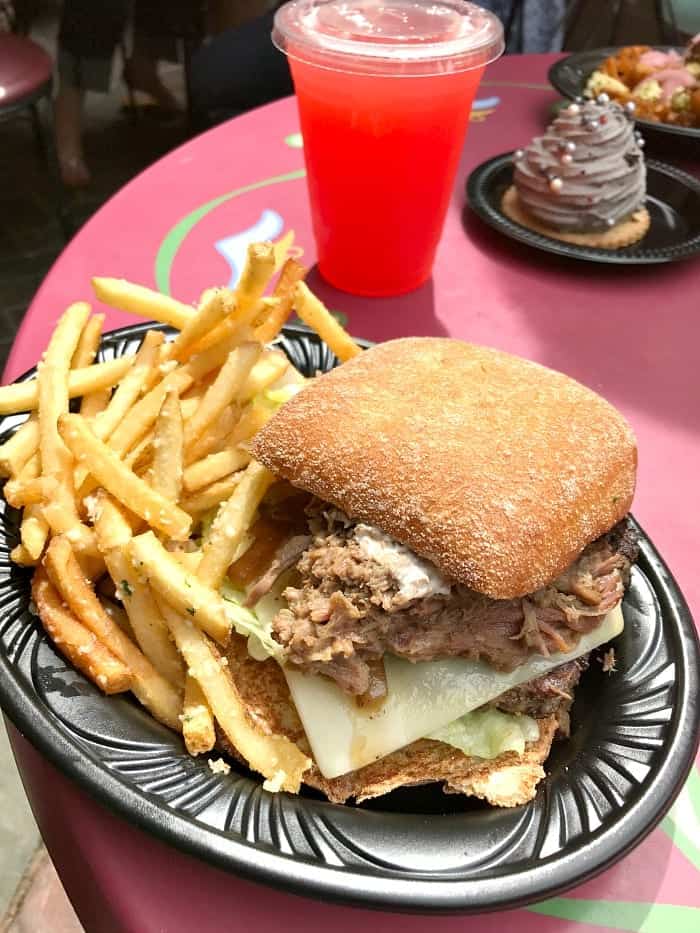 Beast's Burger was no joke. 1/3 lb Angus Beef Patty, Slow-cooked Beef, Gruyère Cheese, Caramelized Onions, Lettuce, Tomato, and Horseradish Aïoli on a Toasted Roll, served with Pommes Frites or sliced Apples.  It runs for $13.49.  Absolutely sharable.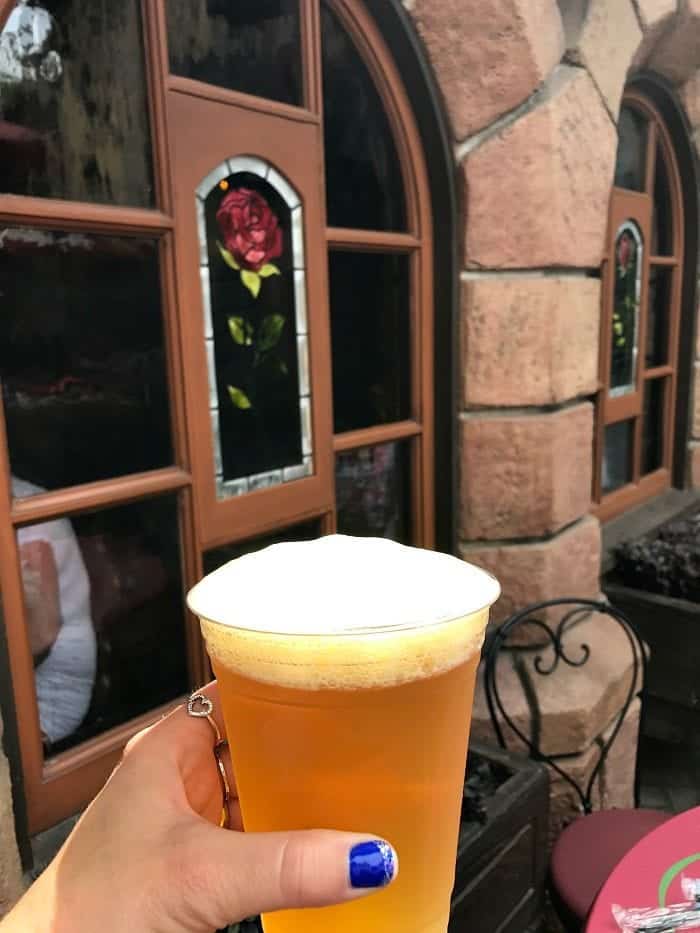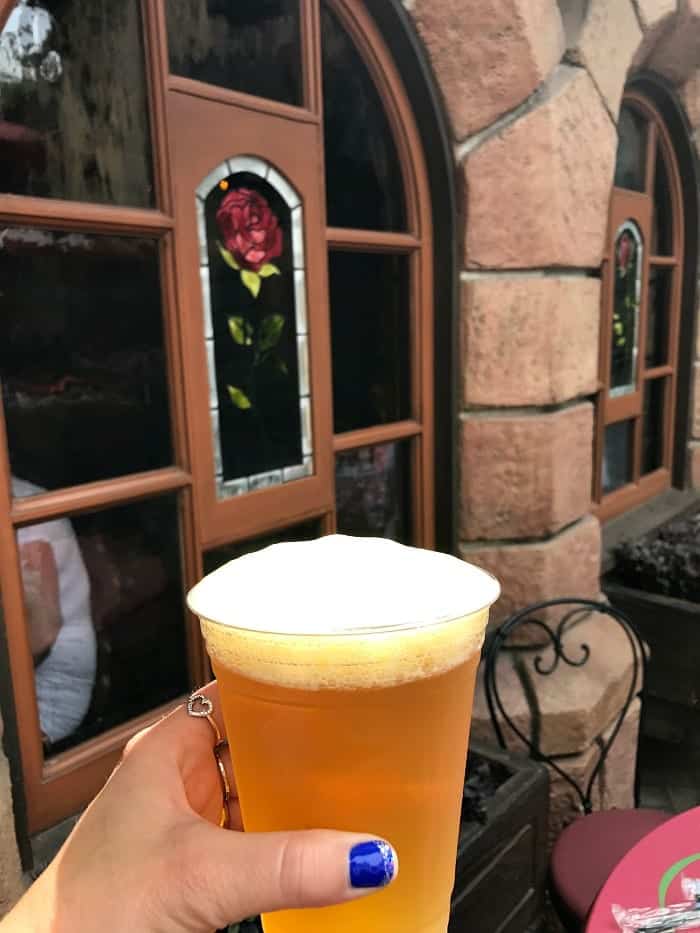 Gaston's Famous Brew!  $4.99, Apple-Mango Punch topped with Passion Fruit Foam.  This one is great and you can order a fun souvenir mug if you want.  This punch is great!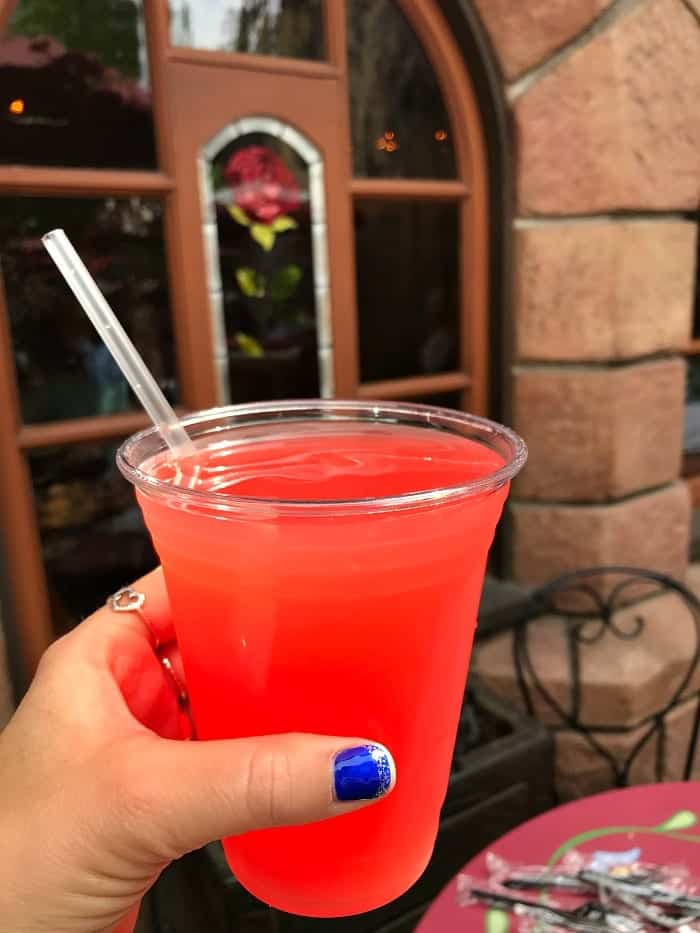 The limited time only Red Rose Lemonade is a lemonade that has a hint of rose flavor.  I LOVED it.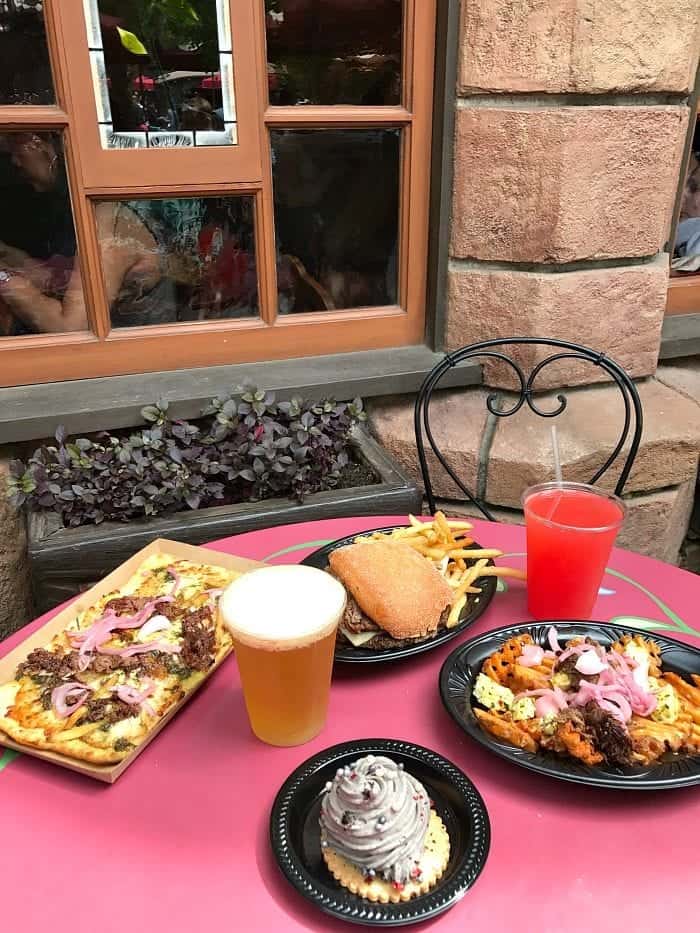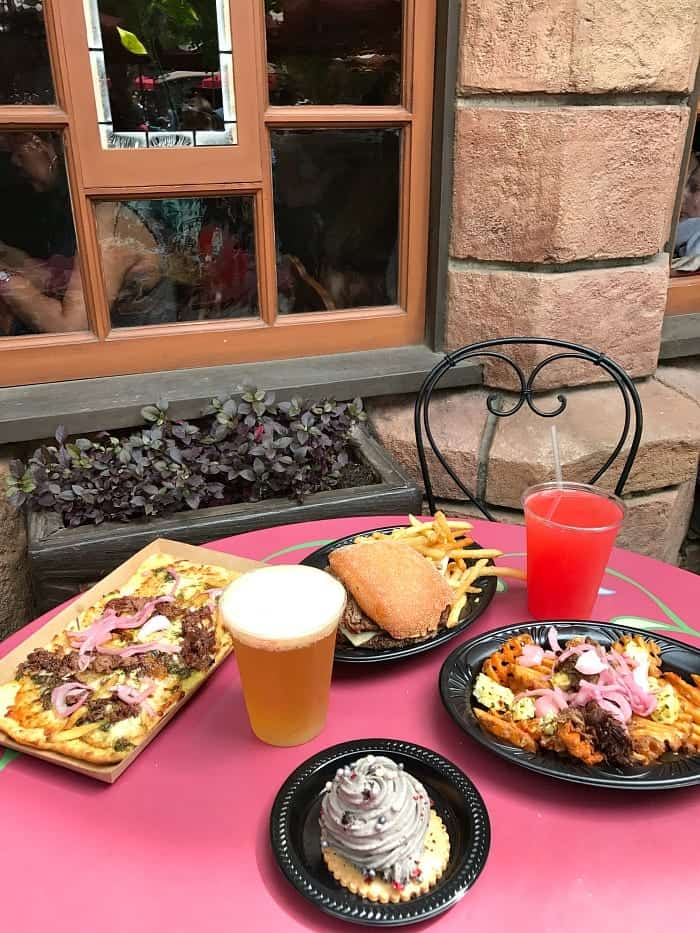 Everything we ordered here was great.  We shared everything so we could sample a bit of each.  Hope you enjoy, while it's still around!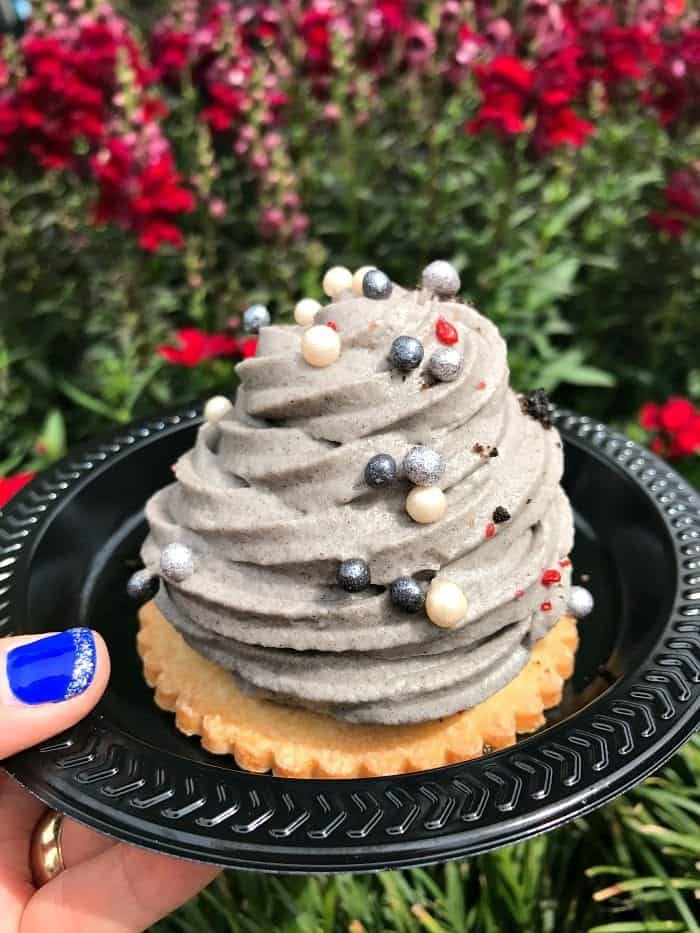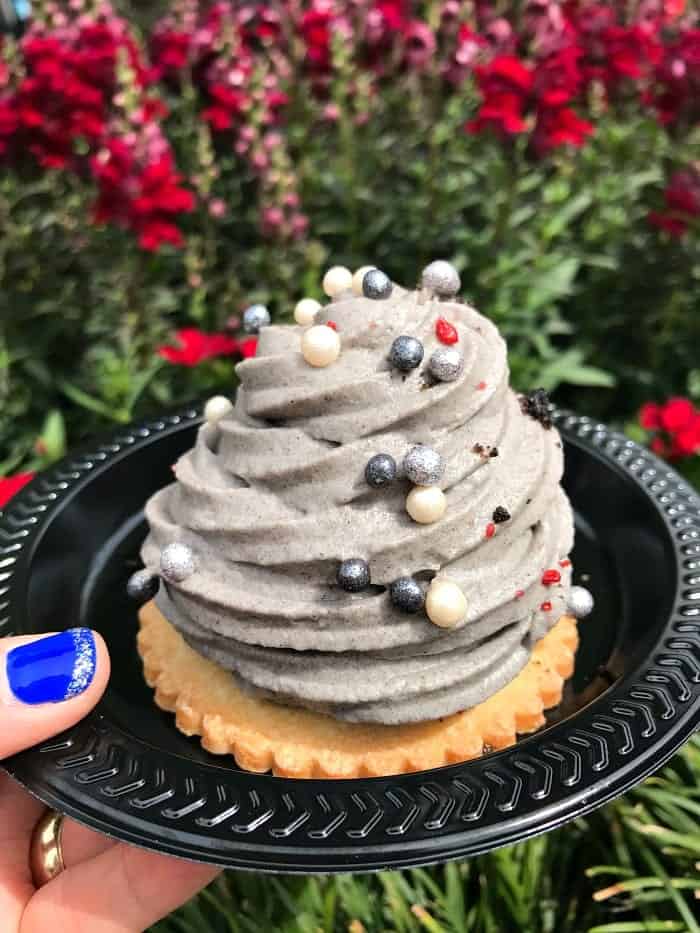 Can we talk about the Grey Stuff?!  $5.49, White Chocolate Mousse and Red Velvet Cake with a Raspberry Center.  The highlight of the meal for sure.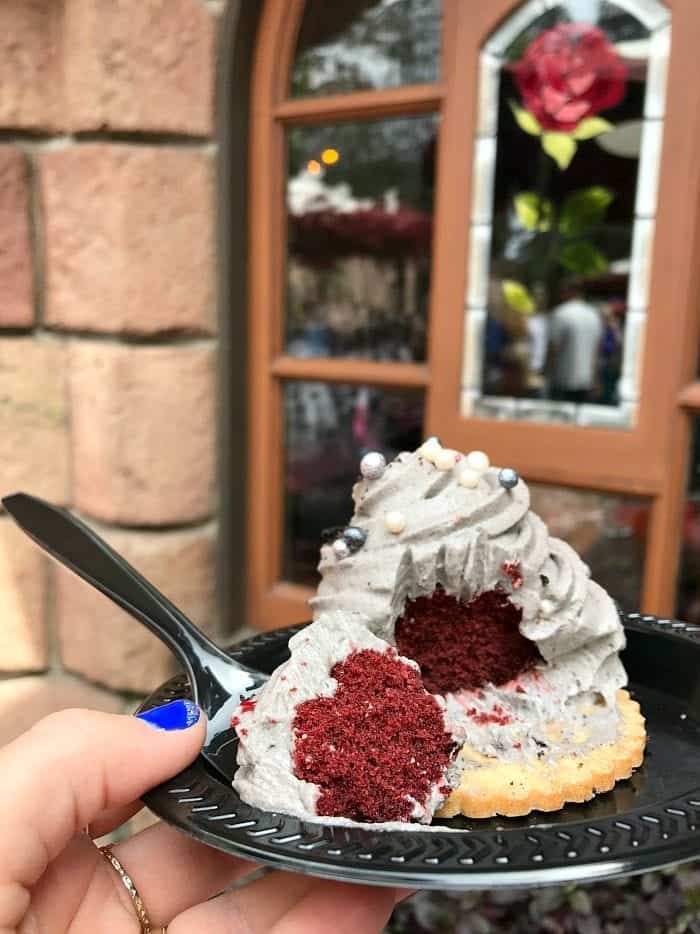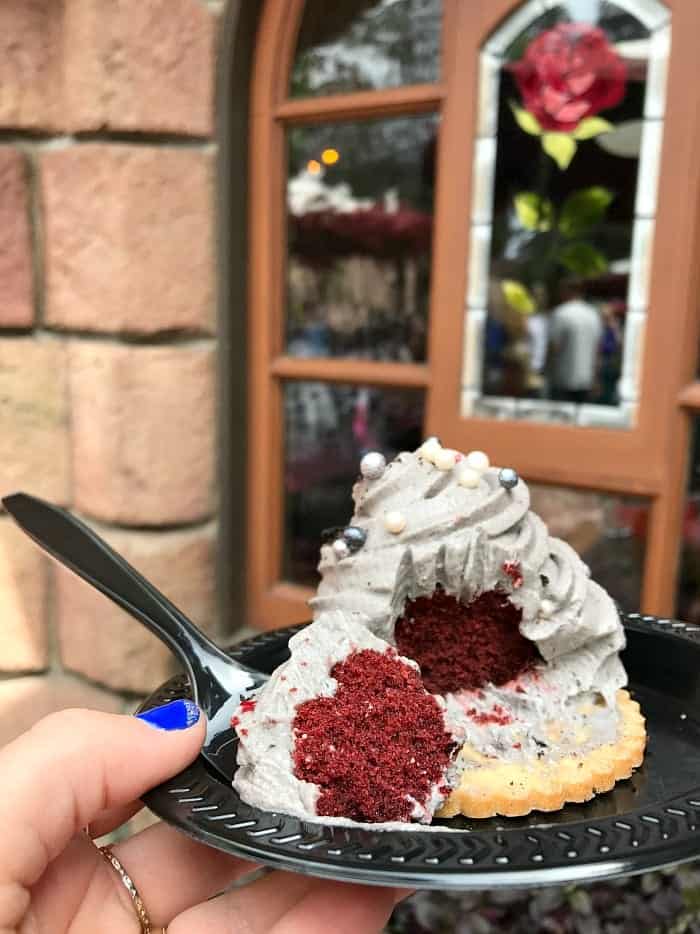 Here's a shot of the inside.  So so good friends.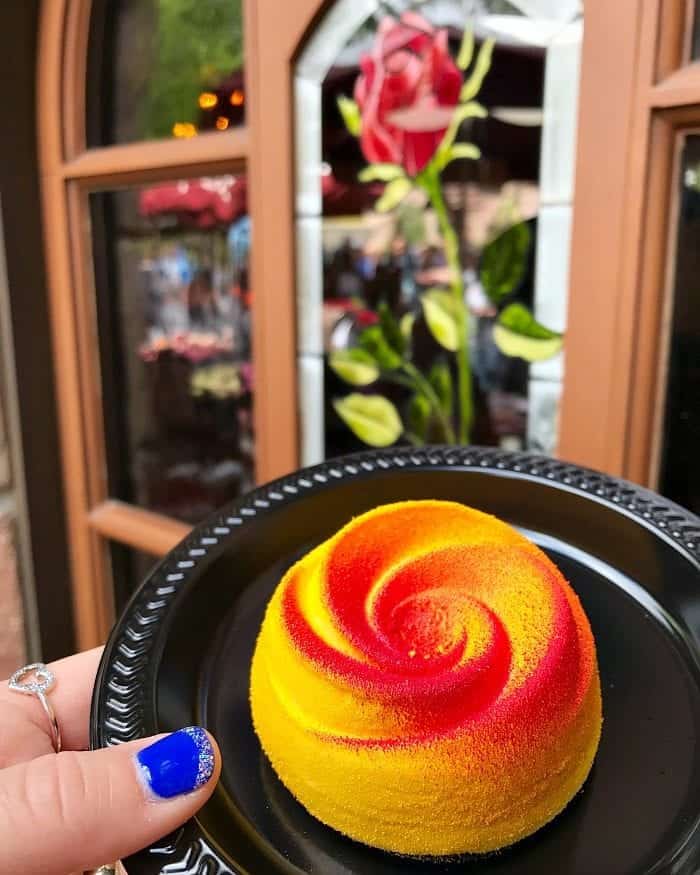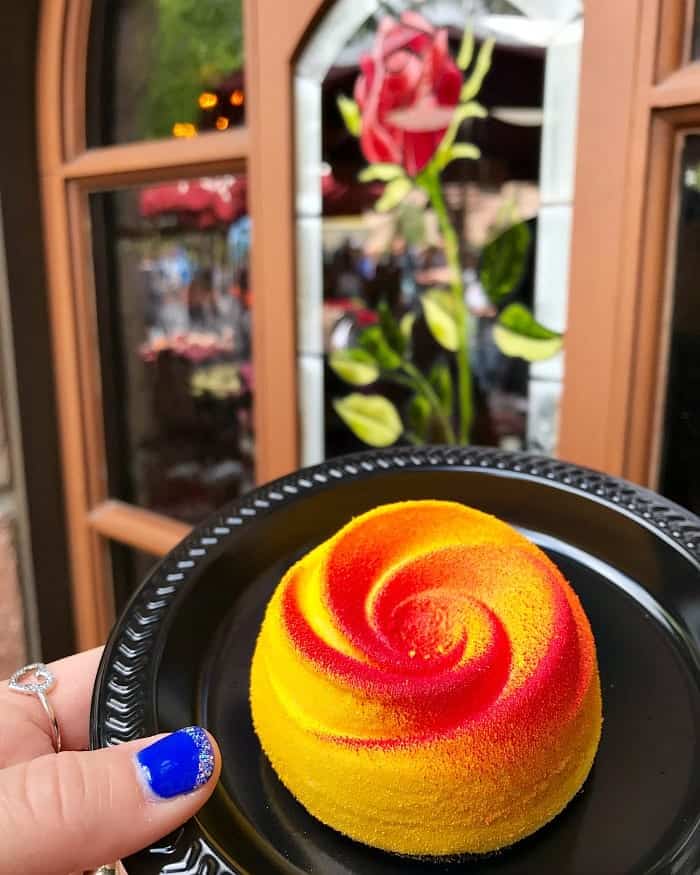 Here's the Lemon Rose Cake.  $5.49, Lemon Mousse with Strawberry-Rose Filling.  The Grey Stuff is better in my opinion, but we enjoyed sampling this one too.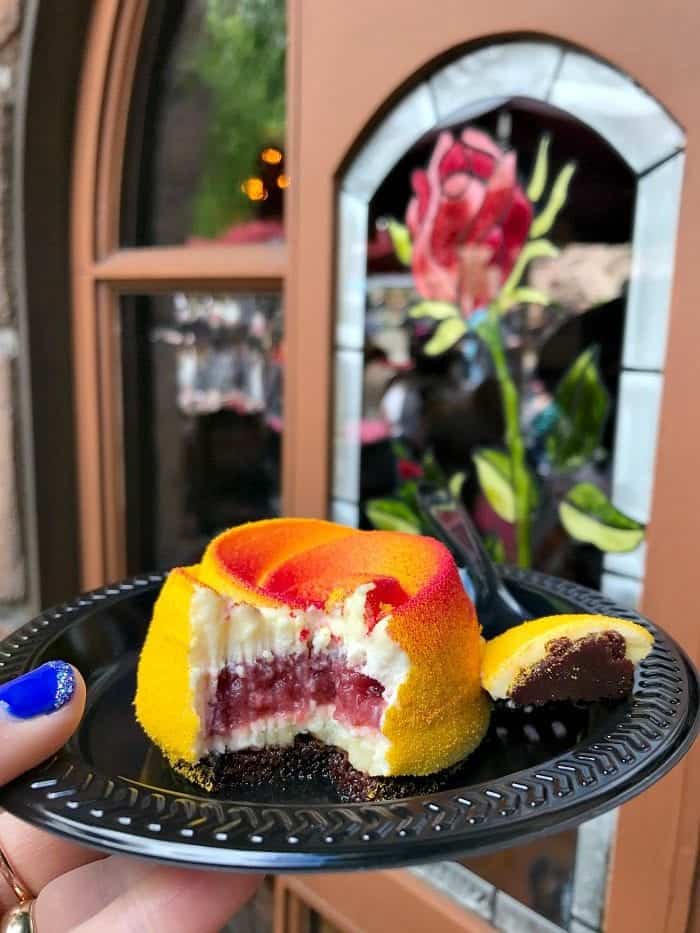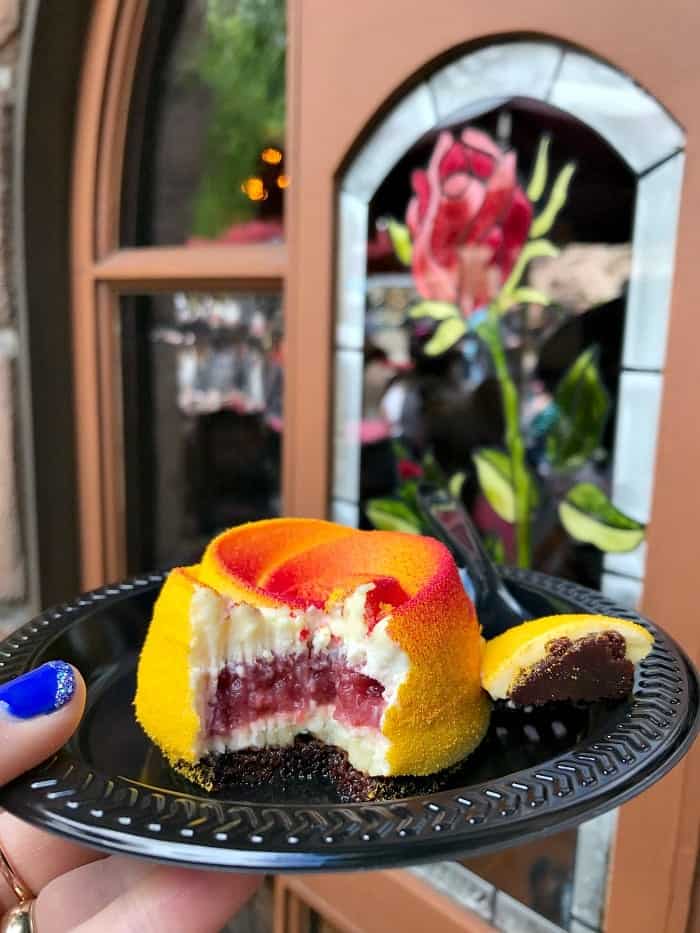 A little shot of the inside of the Lemon Rose Cake.  Hope you enjoyed our review!
Rate it:
Add a Review »
Other restaurants like this one...
Reader Reviews