This is a sponsored post from BlogHer and McDonald's.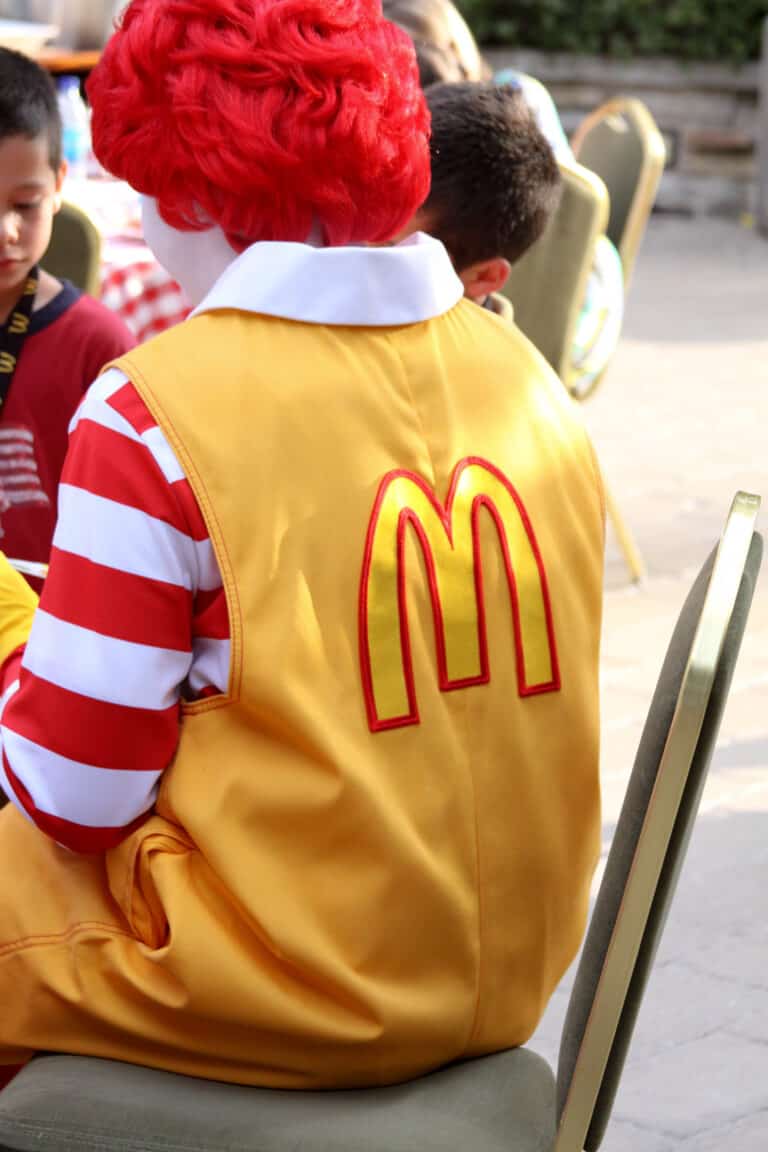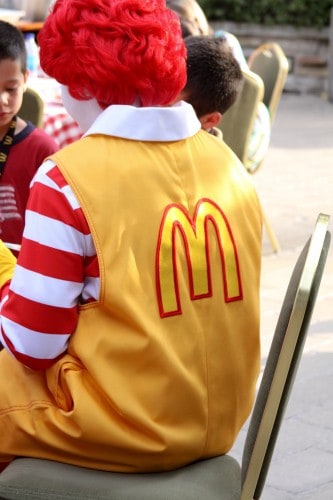 Contest is now over. Congrats to entry # 77, Angel Jacklyn who was chosen by random.org as the winner. Thanks to all who participated!
I loved taking a sneak peek inside the McDonald's Brand and company during the McDonald's Family Time Getaway in Oak Brook, IL. The McDonald's representatives could not have been more accommodating and genuine. McDonald's invited our entire family on this event, what a treat!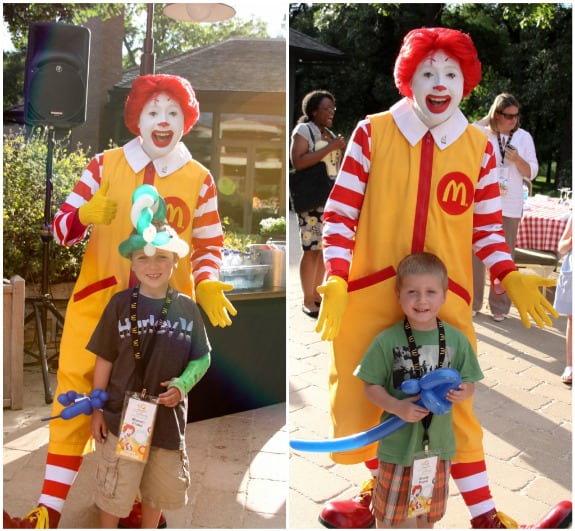 We started our McDonald's experience with lunch at a local McDonald's Restaurant then spoke to the company's top executives. This was one of the highlights of the trip for me. The women of McDonald's were beautiful, smart and completely down to earth. They told us their history with McDonald's and the things they love about their job. It was really priceless to hear from these women.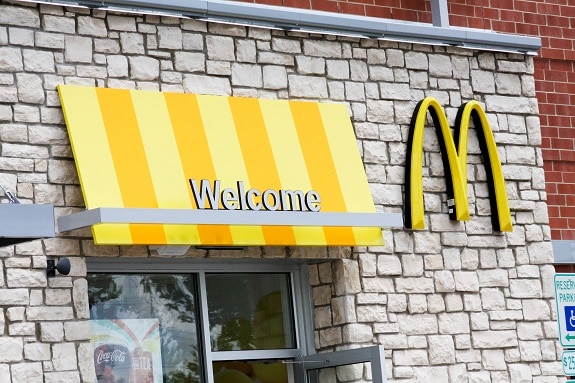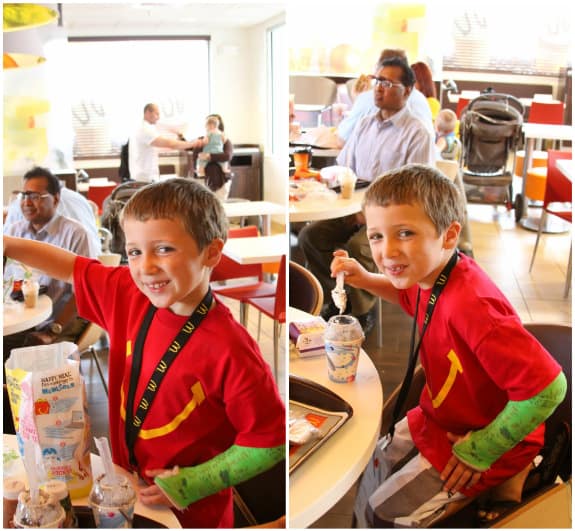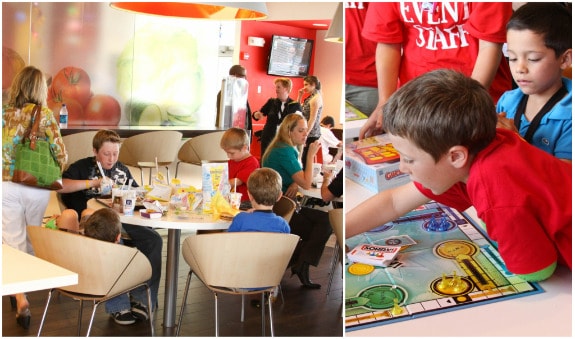 Another highlight of this trip was a tour of the Oak Lawn Ronald McDonald House. What an amazing organization. The House is beautiful and helps so many people in need. I think the whole room was brought to tears listening to the presentation. I feel lucky to have been a part of it all.
One of my kids' favorite activities was the "Taste and Tour Quality at McDonald's: A Family Sensory Experience and Look Behind the Counter." We talked with the quality control team and tasted some yummy breakfast items such as the Egg McMuffin, Apple Dippers and the McGriddle. My kids were in hog heaven as the servers brought out all of these different items from the McDonald's Breakfast Menu.
Another discussion that I enjoyed was, "Your Food: From Farm to Restaurant. This discussion was about how we as parents can feel good about the food our family eats at McDonald's. We talked to the Chicken Doctor who explained that McDonald's uses only the white meat of quality chicken and also to the McDonald's Nutritionist who showed us how we can mix and match menu items to equal 600 calories or less. This was a great discussion.
McDonald's Executive Chef Dan led a discussion about how McDonald's menu items go from concept to restaurant. It was amazing to learn how long the process is to actually get a new recipe on the menu. There are extensive tests that are done throughout the country. I loved getting a first taste of the fruit smoothies that are coming out soon and their newest menu item in testing…Fruit and Maple Oatmeal. It was INCREDIBLE. I would order it any day of the week!
The kids had a ball cooking with McDonald's Chef Dan. They got their very own Chef Hat, apron and had a chance to roll up their sleeves and make their own fruit kebabs and fruit smoothies. This was a real treat. Chef Dan and the other Chefs could not have been more kind.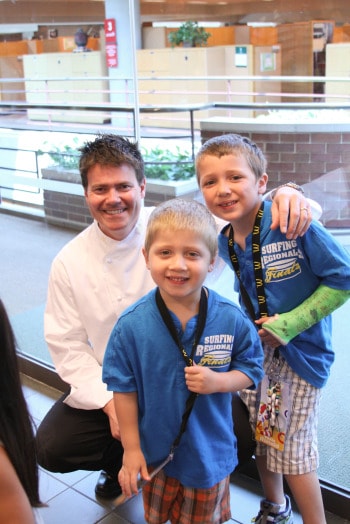 McDonald's truly went above and beyond for this event. The entire family loved it. I feel lucky to have been a part to learn more about this incredible brand.
_____________________________________________
Be sure to enter the Family Time Happy Time Sweepstake for some fun prizes valued at $100.
One Winner will Win:
A Smile Tote Bag
$25 AMC Gift Card
$20 McDonald's Gift Card
Fleece Blanket
McDonald's Frisbee
McDonald's French Fry Playing Cards
Monopoly Junior Board Game
Organic Lip Balm
McDonald's Vintage Character T-Shirt
McDonald's Stainless Tumbler
McDonald's Happy Meal Toy Set
To enter, leave a comment here on Picky Palate telling us… What is your favorite thing to do as a family? Vacation, sports, reading books, cooking…anything, we want to hear it.
Eligible entrants can do up to two of the following options:
a) Leave a comment in response to the sweepstakes prompt on this post
b) Tweet about this promotion and leave the URL to that tweet in a comment on this post
c) Blog about this promotion and leave the URL to that post in a comment on this post
d) Follow one of the links at https://www.blogher.com/family-time-happy-time and provide your email address and your response to the sweepstakes prompt
See Official Sweepstakes Rules HERE
Come see the other Blogger Reviews on the BlogHer Round Up HERE.
Please leave any questions you might have about the trip or McDonald's here as well. Thanks!!