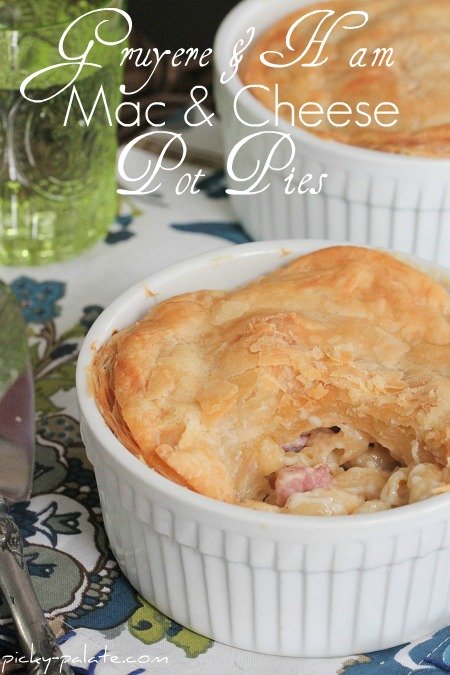 I am awfully excited to share this recipe with you today! I received some beautiful cheeses from Emmi a couple days ago and I knew just what I was going to do…..make mac and cheese.
I added some pan fried ham pieces and once I was just about done I thought….."I am sooo making these into little individual pot pies!" So glad I did, they are buttery, flaky and perfectly mac and cheesy. Hope you enjoy!!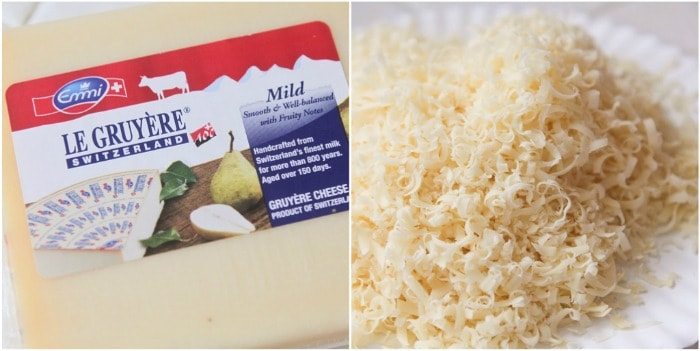 Here's that gorgeous cheese I used. Feel free to substitute your favorite cheese if you'd like.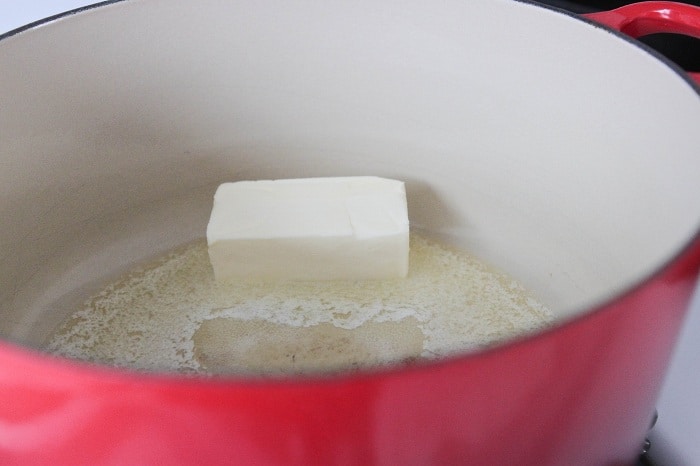 Let's start the simple roux. Melt a sick uh buttah please 🙂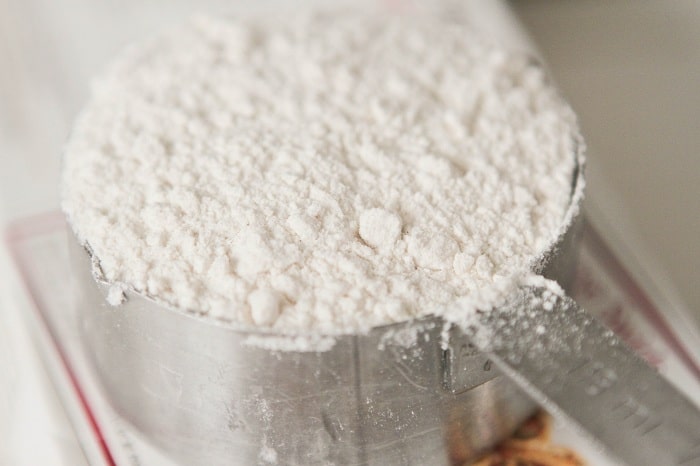 You are going to whisk in 1/2 cup flour and some salt and pepper to the butter.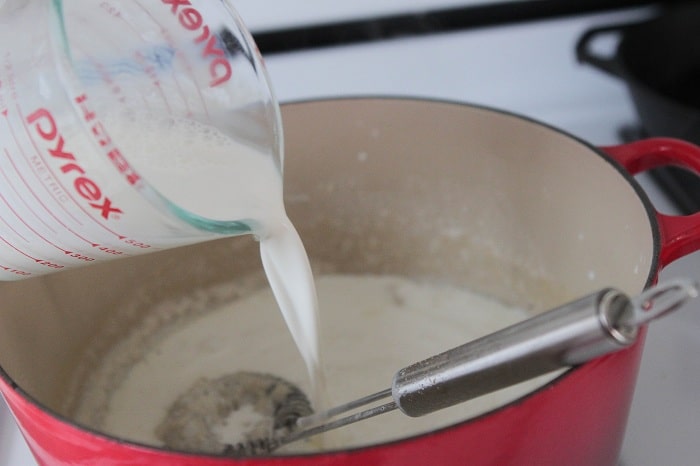 Up next, whisk in your milk. I happened to use half and half. Yikes, I know! Whole milk also works great or any milk your family has on hand.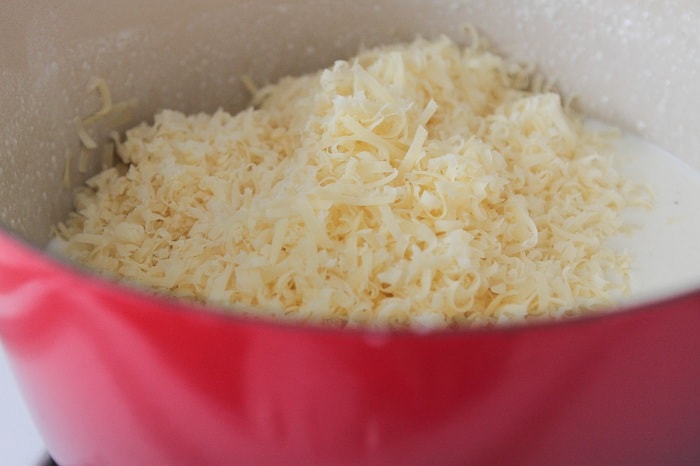 Once your cream mixture is hot and thickened add your beautiful cheese, stirring to melt.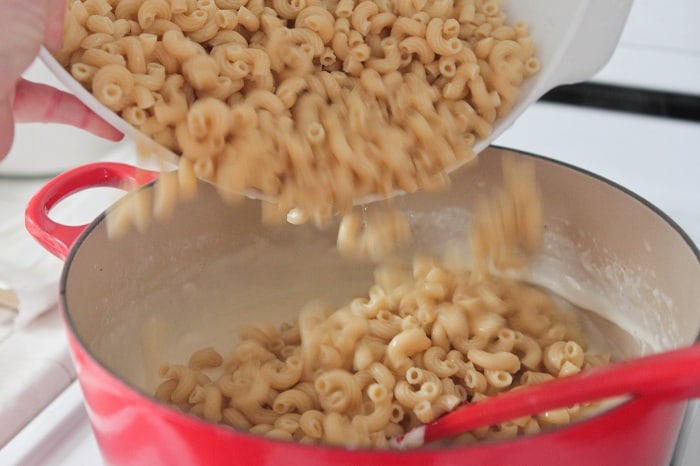 Add that cooked pasta.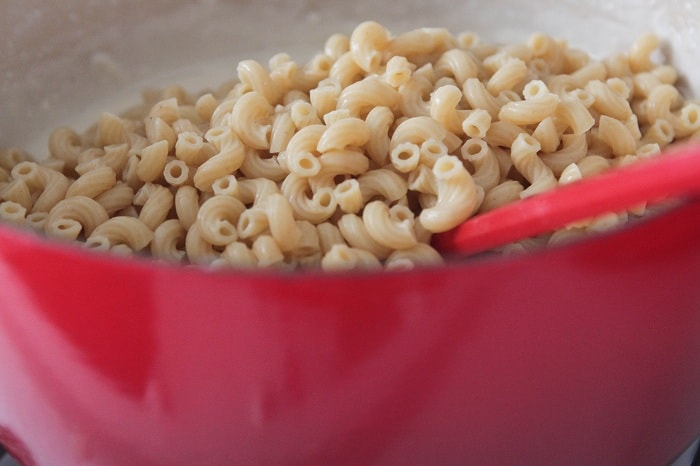 Give her a nice stir.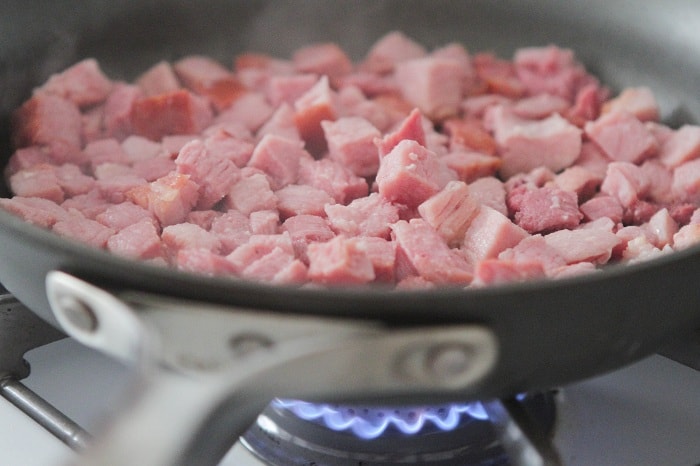 I added a couple handfuls of some left over chopped ham. Add whatever meat you'd like. Chicken or beef would also be lovely.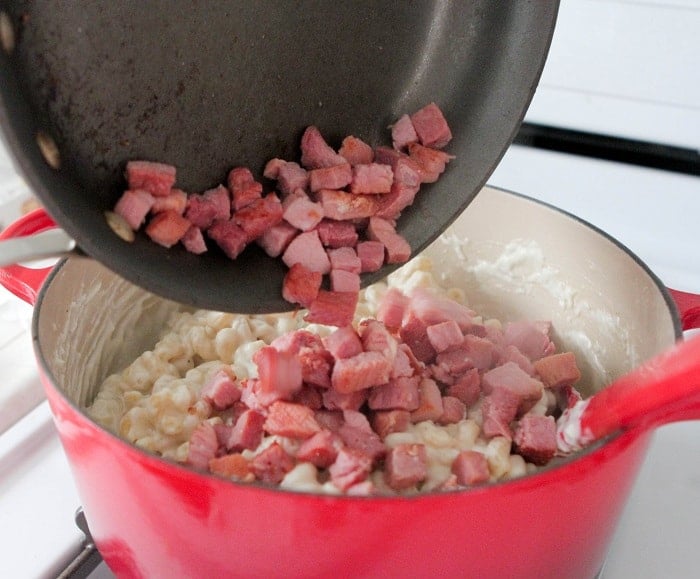 Can't you practically smell it?! Mmm.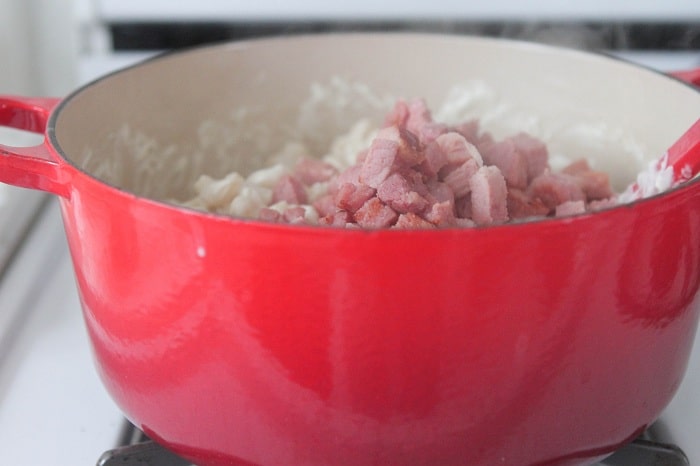 Give her another nice stir, taste and season with a few more sprinkles of salt and pepper if needed. Please note, you can totally stop the recipe here and enjoy in some bowls. Or……see what I did below 🙂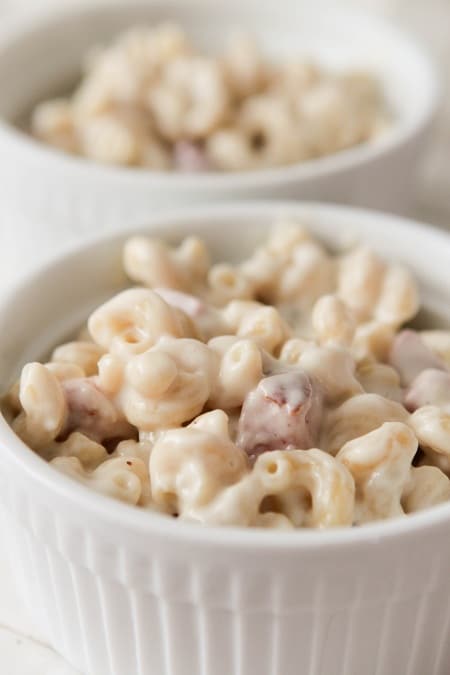 Divide your mac into some individual ramekins.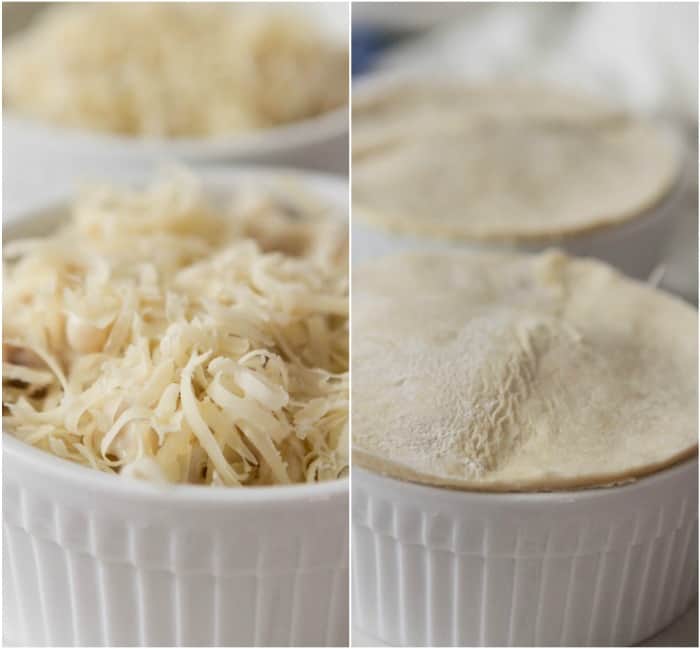 Top with more cheese and top with a cut round of puff pastry! Oh yah 🙂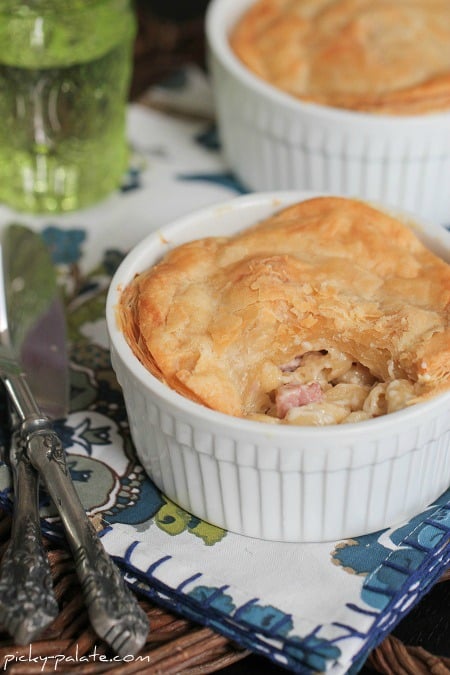 Now we're talking. Hope you enjoy!!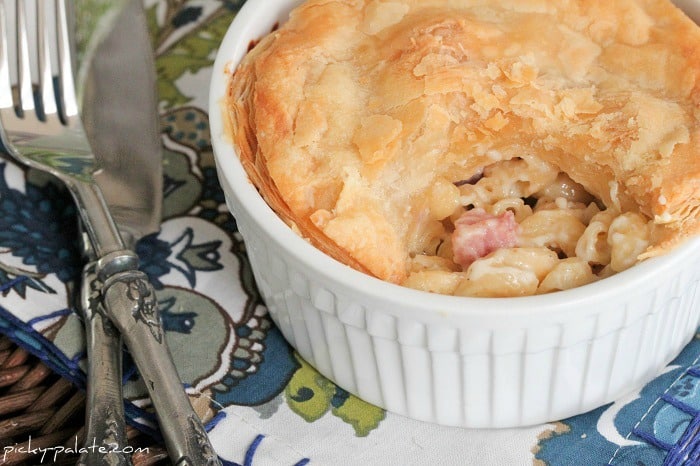 [ziplist]
Gruyere and Ham Mac and Cheese Pot Pies
1 pound elbow pasta
1 stick (8 tablespoons) unsalted butter
1/2 cup all purpose flour
1/2 teaspoon kosher salt
1/2 teaspoon freshly ground black pepper
3 cups half and half or whole milk
3 cups shredded gruyere cheese, plus 1 1/2 cups for topping
3 cups diced cooked ham
4 sheets puff pastry, room temperature (2 boxes)
1. Preheat oven to 350 degrees F. and lightly spray eight 2 cup ramekins with non stick cooking spray.
2. Cook pasta according to package directions. Run under cool water to stop cooking.
3. Melt butter in large Dutch oven or pot over medium heat. Whisk in flour, salt and pepper. Cook and whisk for 1 minute. Slowly drizzle in half and half whisking constantly. Whisk until thickened and hot, about 3-5 minutes. Stir in 3 cups gruyere cheese and cooked pasta.
4. Heat cooked cubed ham pieces in a large skillet to brown slightly. Add to mac and cheese, stir, taste and season accordingly with additional salt and pepper. Divide mac between prepared ramekins. Top each ramekin with additional gruyere cheese then a round piece of pastry that has been cut to fit your ramekin. Bake for about 30 minutes, until pastry is golden brown. Let cool for 5 minutes before serving. Best served immediately.
Makes 8 servings
Note: This dish can be made without the puff pastry and without baking if desired. Once ham is added to the mac and cheese you can just serve after this step 🙂
_________________________________
Have a great day! Come back soon 🙂