Guess I'm a kid at heart, because I still love peanut butter and jelly! When I was thinking about what I wanted to share with you today, I knew I wanted to make a fun cake and this flavor combo quickly came to mind.
I love that this cake can be whipped up in just minutes, which makes it perfect to take to parties, picnics or just enjoying right at home with the family.
You are likely to have everything you need right in your pantry. Hope you enjoy this simple yet delicious cake!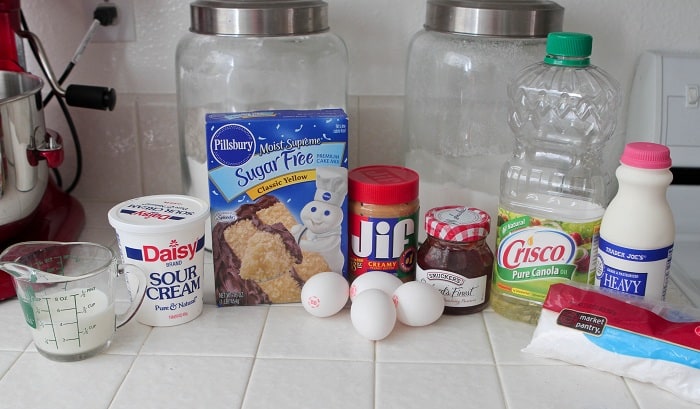 Here's your line up! Please picture a small box of vanilla instant pudding in the photo as well. Note that you do not have to use a sugar free cake mix. Just cleaning out my ol' pantry 🙂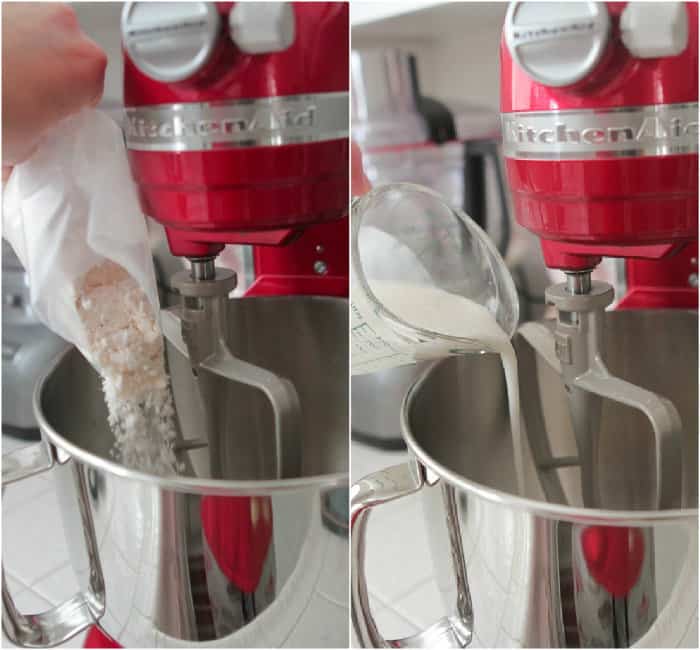 Alright, it gets really tricky here, add all of your cake ingredients right to the mixing bowl 🙂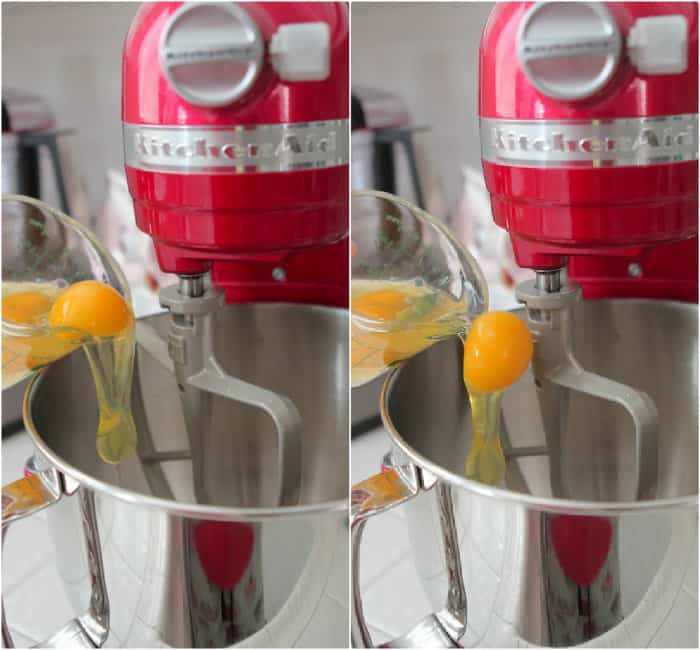 You know me and my egg shots. I just don't get tired of them, lol!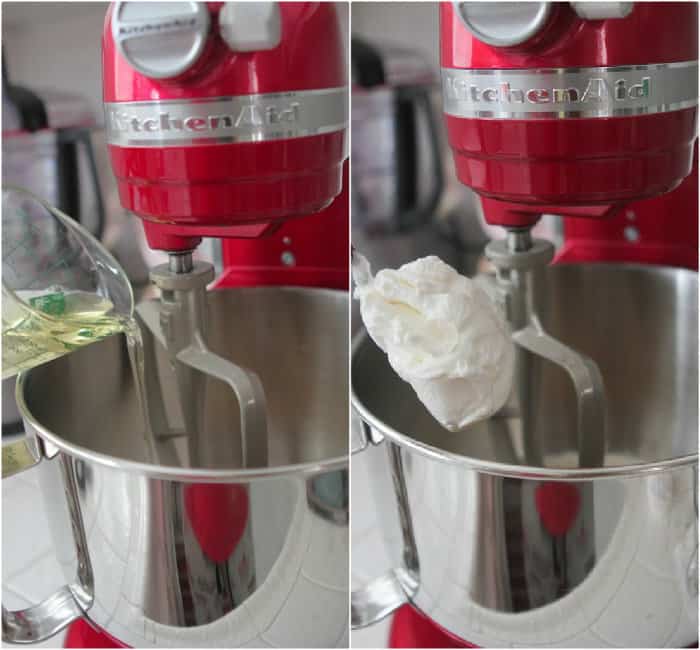 Add your oil, sour cream and pudding mix (not pictured).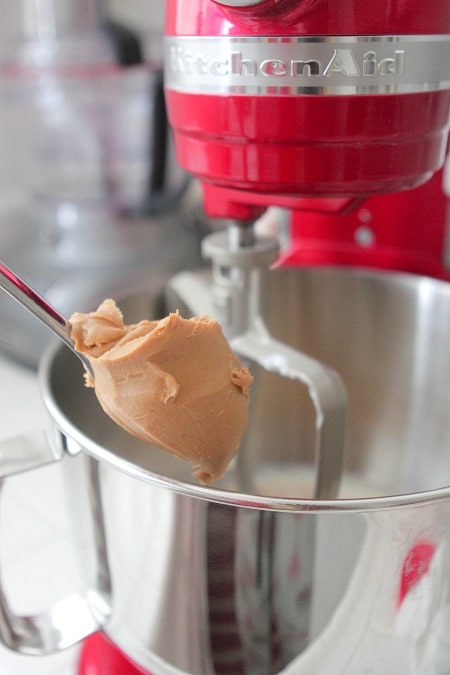 Don't forget the peanut butter!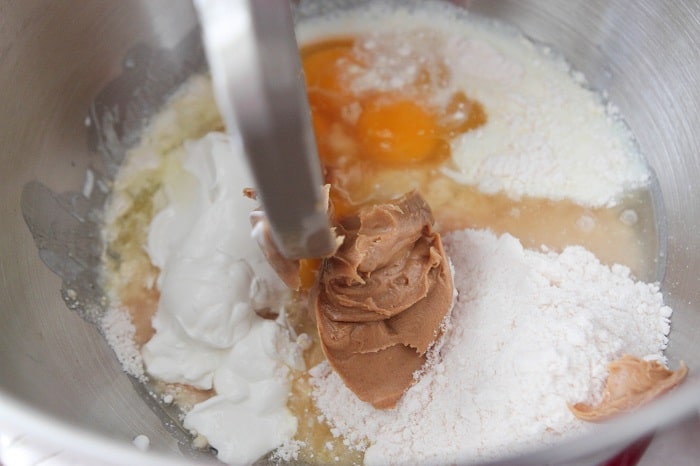 Now that we've got everything in the bowl, time to mix until well combined.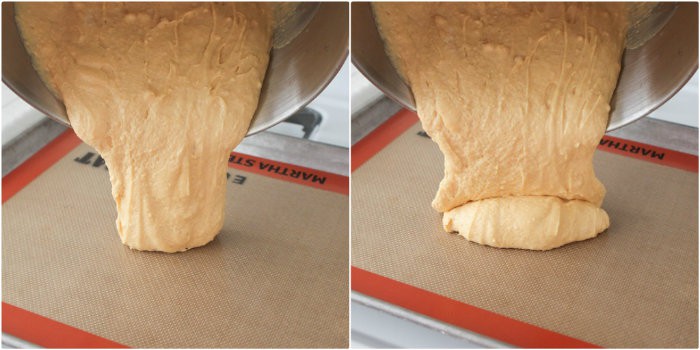 Perfect. Pour into your nice sheet pan.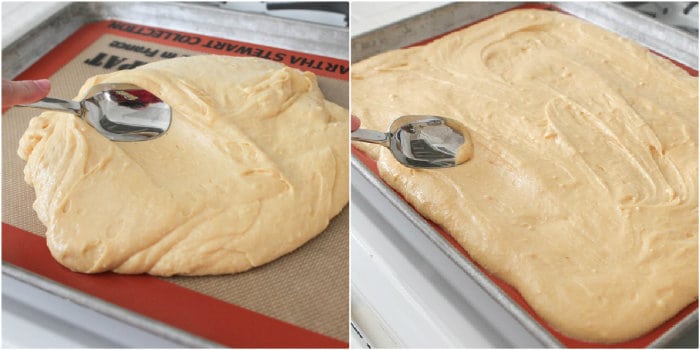 Spread your cake nice and even.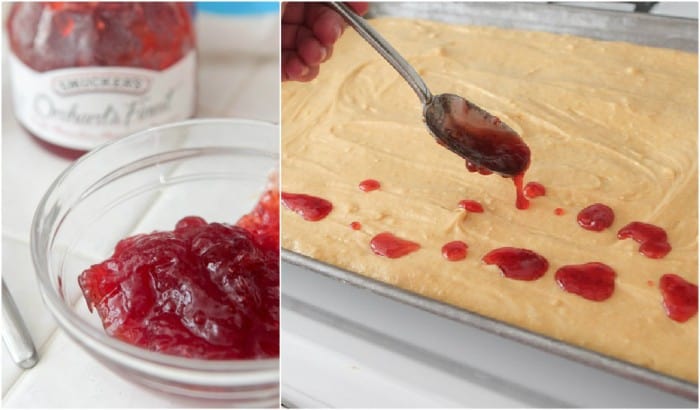 Heat your jam for about 30 seconds then drizzle over your cake batter.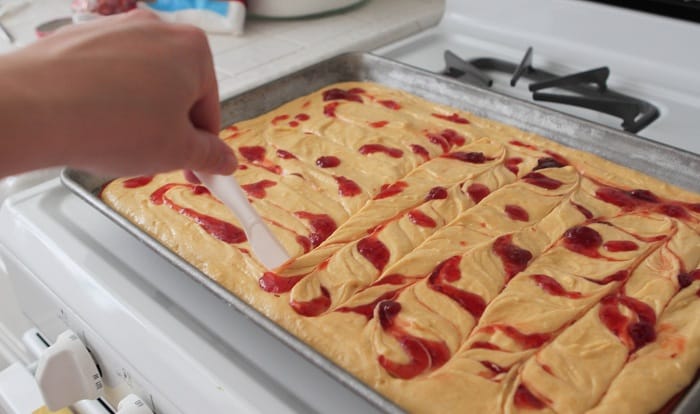 Run a knife through to swirl!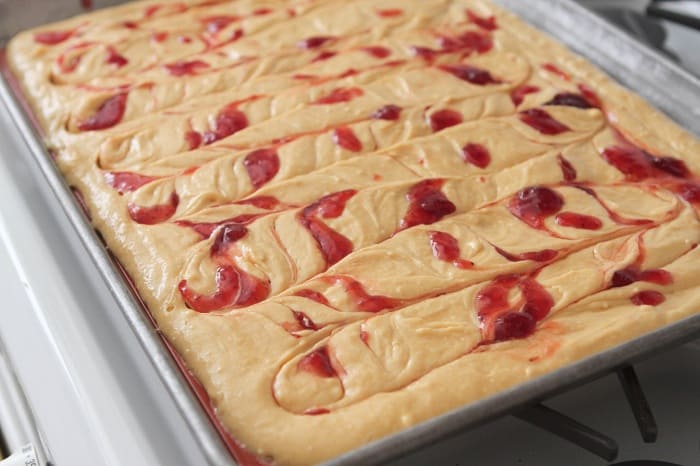 So pretty! Now let's bake!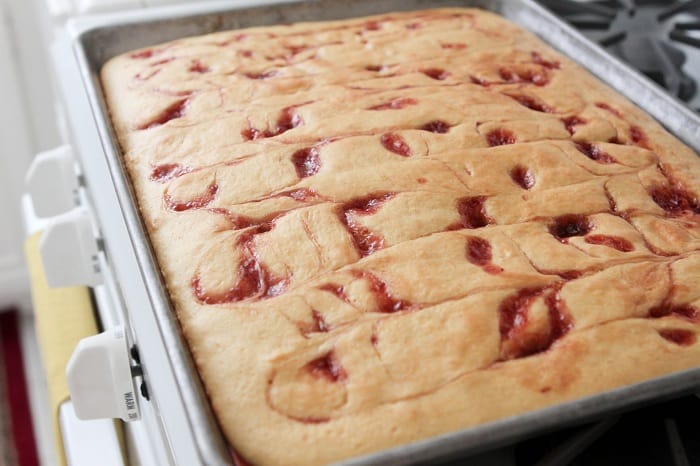 Ahhh, there we go.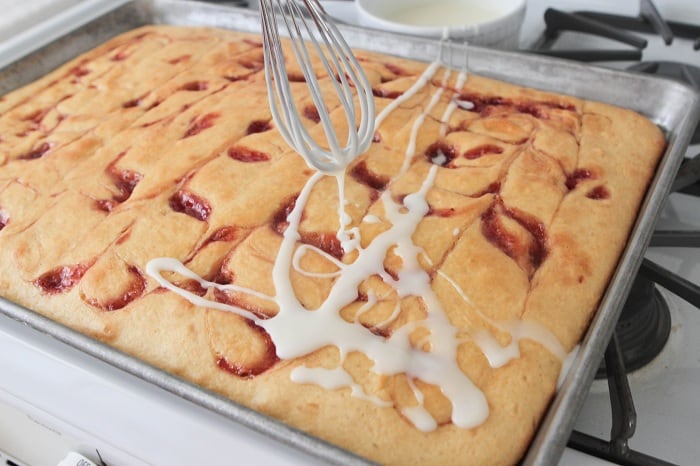 Whisk your icing then drizzle over your warm cake….and eat 🙂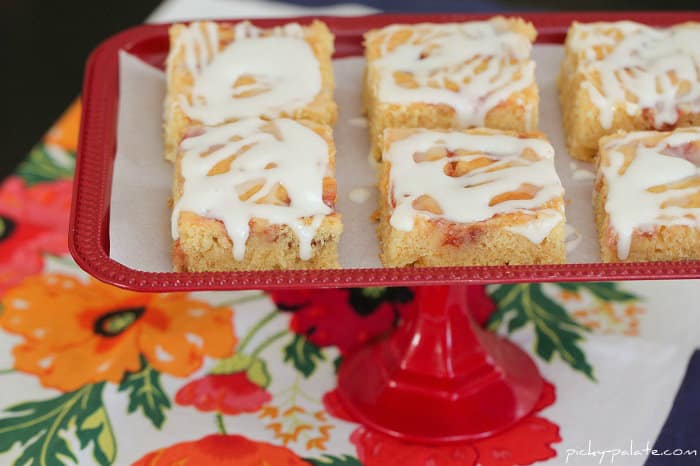 [ziplist]
Iced Peanut Butter and Jelly Sheet Cake
1 box yellow cake mix
1/2 cup milk or buttermilk
4 large eggs
1/2 cup vegetable oil
1/2 cup sour cream
3.9 ounce box vanilla instant pudding mix
1/2 cup creamy peanut butter
1 cup strawberry jelly
2 cups powdered sugar
1/4 cup heavy cream (plus more to thin out if needed)
1. Preheat oven to 350 degrees F. and line a 18×13 inch jelly roll pan with parchment or a silpat liner.
2. In a stand or electric mixer, mix the cake mix, milk, eggs, vegetable oil, sour cream, pudding mix, and peanut butter until well combined, about 2 minutes. Pour cake batter into prepared pan spreading evenly.
3. Heat jelly in a microwave safe bowl until loosened, about 30 seconds. Drizzle over batter then run a knife carefully through to swirl. Bake for 22-26 minutes, until baked through.
4. While cake is still warm, prepare icing by whisking powdered sugar and heavy cream until smooth and a nice drizzling consistency. Drizzle over cake. You can serve warm or let icing set and refrigerate to serve chilled. Store leftover cake pieces in refrigerator.
Makes 24 squares
______________________________
Have a great day! Come back soon 🙂