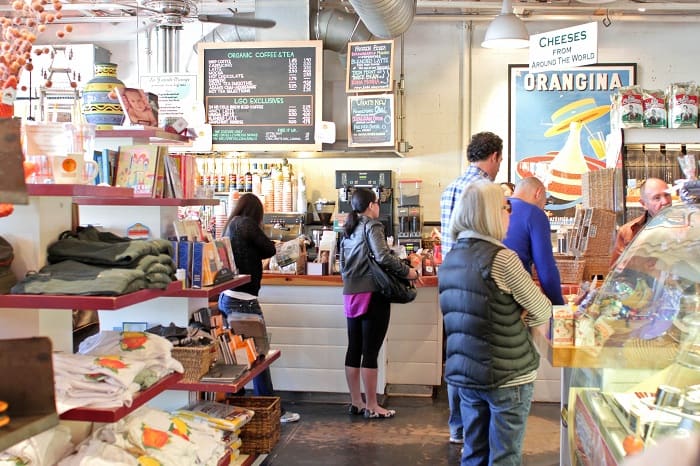 I can NOT believe all the years I grew up in AZ and I had no idea La Grande Orange even existed! I have to move away to CA to find out about it 🙂
I am telling you, if you live in AZ or plan to visit Phoenix, make sure you plan a day to visit. Fun Fun Fun eating. Breakfast, lunch and dinner items on the menu….I have tried a little of each and they are all delicious.
Click HERE to see the Grocery side Menu. Click HERE to see the Pizzaria side Menu. The photo above is a shot from the grocery side which has an adorable little shopping area too.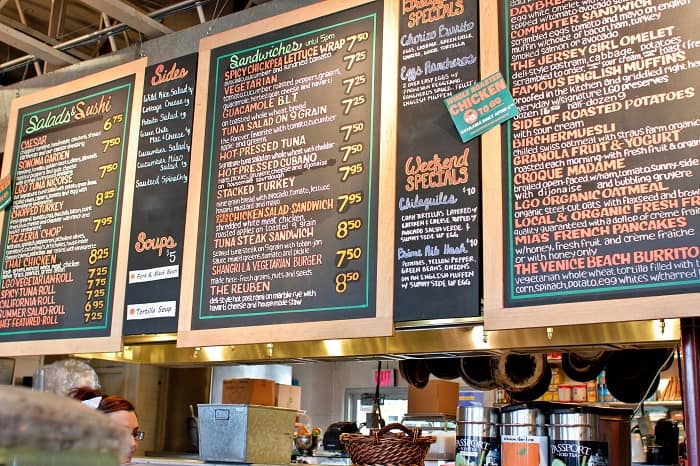 Here's a shot of the Grocery side menu board. So many goodies to choose from.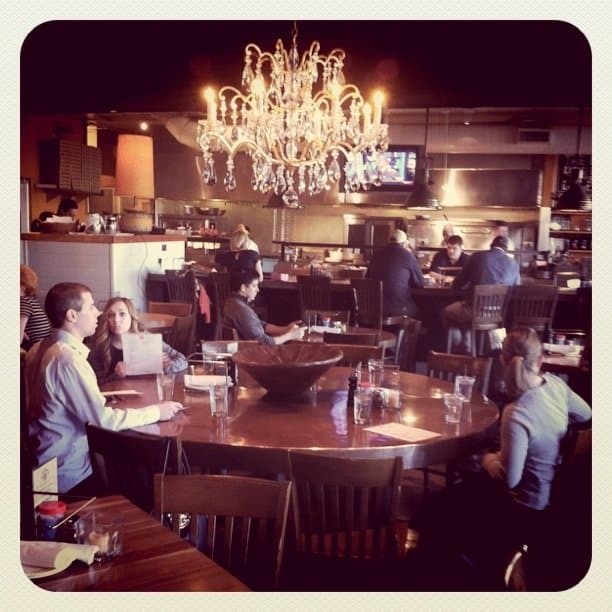 This is a shot from my phone of the Pizzaria side of the restaurant. You can order on either side and come to this side to enjoy your meal. There is also outdoor seating.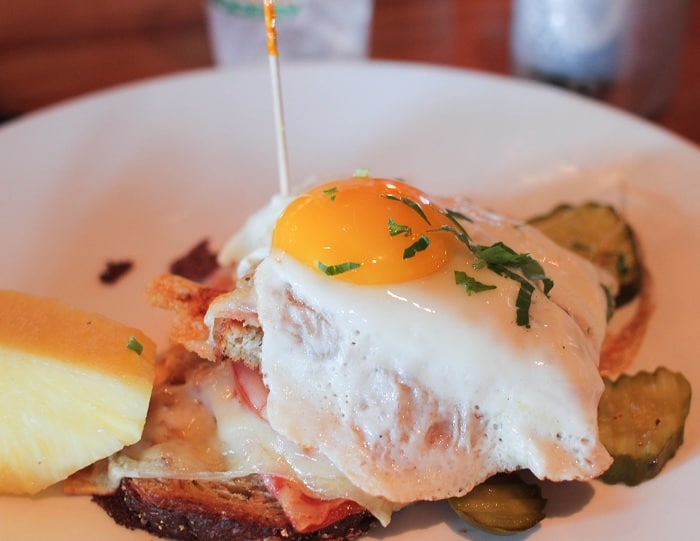 This gorgeous breakfast is the Croque Madame. Buttered toast, layered with sliced ham, melted cheese and topped with a perfectly fried egg. We devoured this one pretty quick 🙂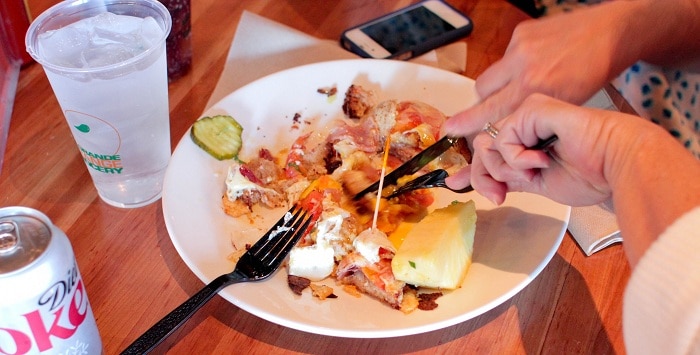 See? Lol!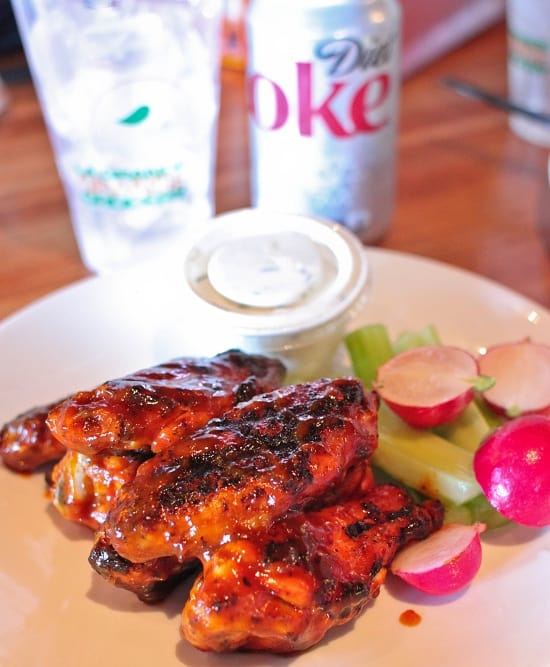 LGO is known for these "baked chicken wings" and I will add my seal of approval. They were finger lickin' delicious 🙂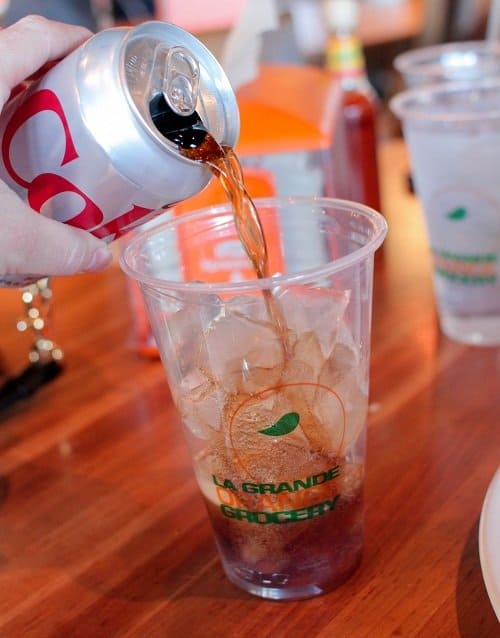 No fountain drinks at the restaurant, you pick up a can in their refrigerated section of the grocery store 🙂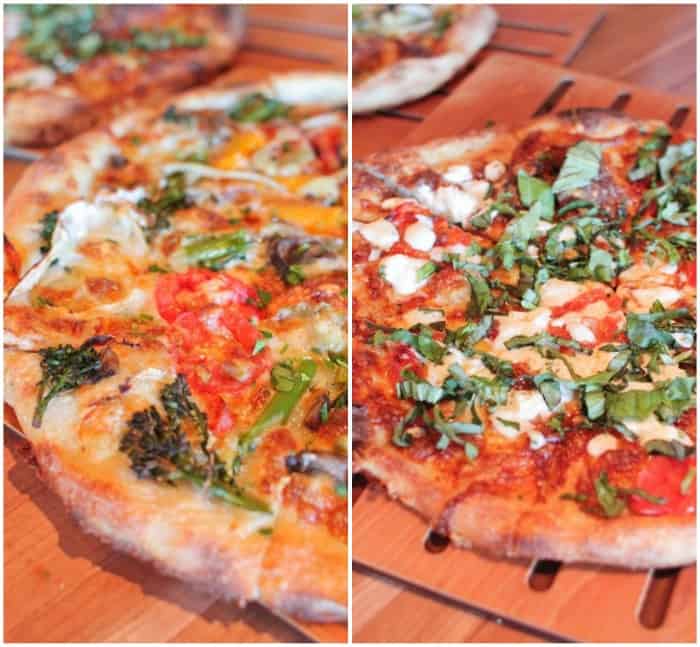 Pizza time! We tried the Mother Earth (green and black olives, artichoke, roasted peppers, fennel onion,broccolini, tomatoes and mushrooms) and the Classic Margherita Pizza. Thin crispy crust, flavorful toppings.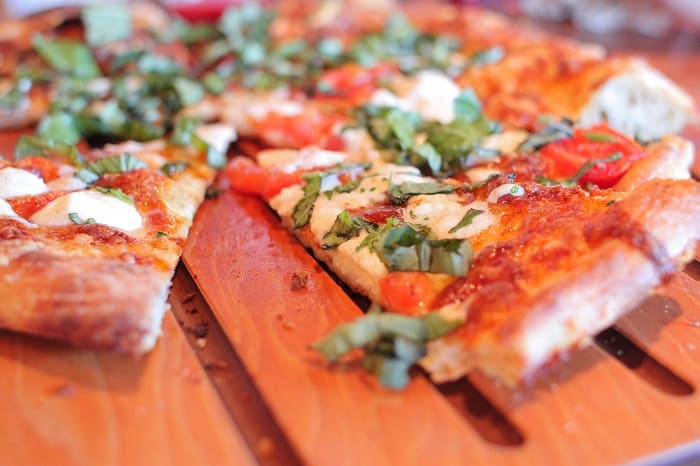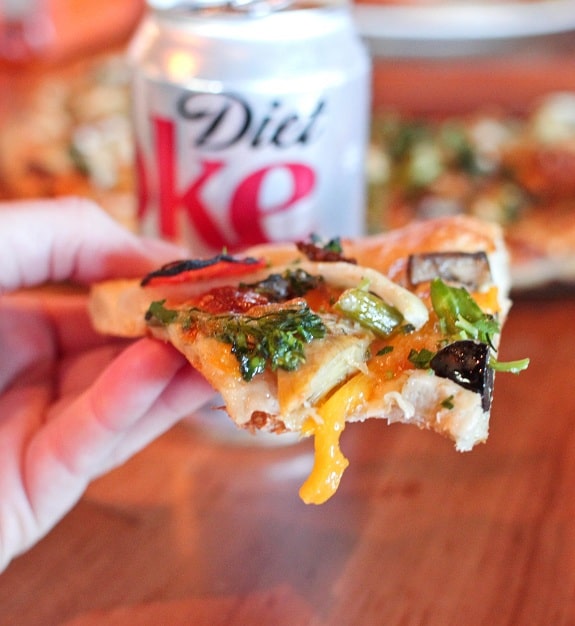 This Mother Earth Pizza was fantastic.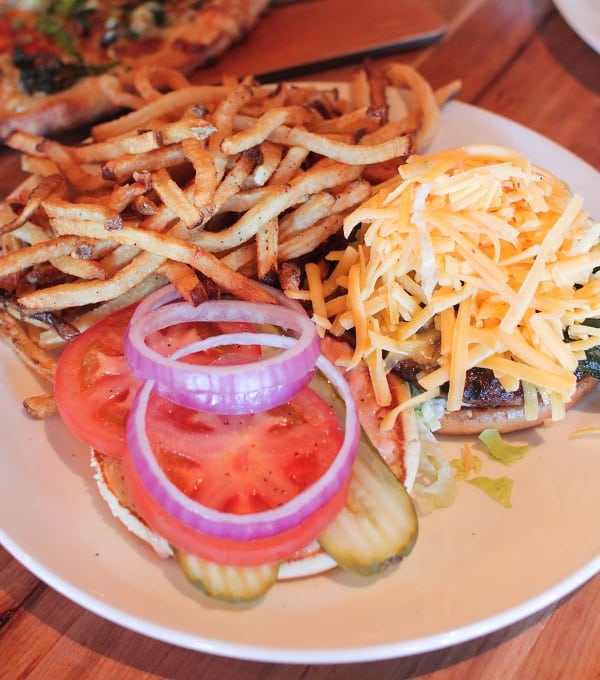 Get a load of this burger!! Can we just agree that it is massive?!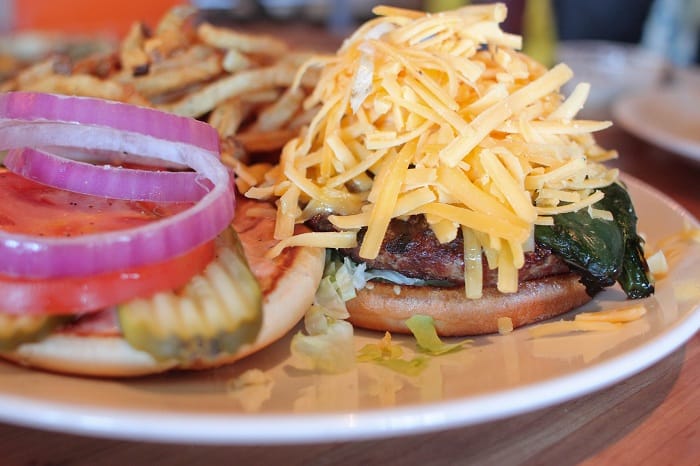 The Green Chili Burger.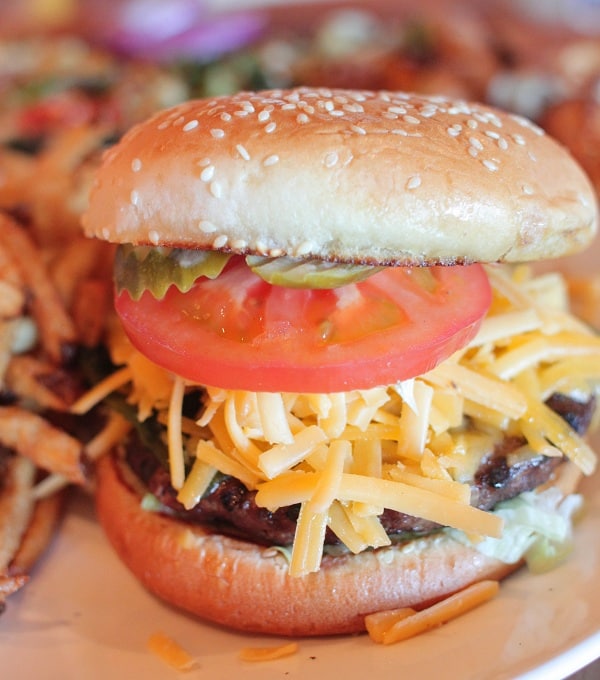 Couldn't stop taking pictures of it.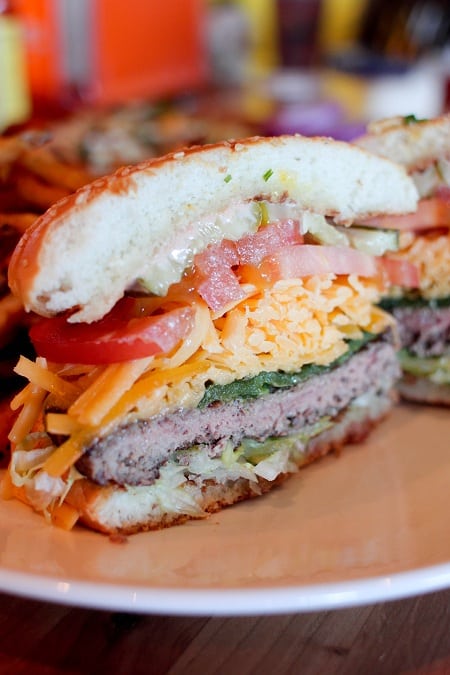 Whoa!
…..It was perfect 🙂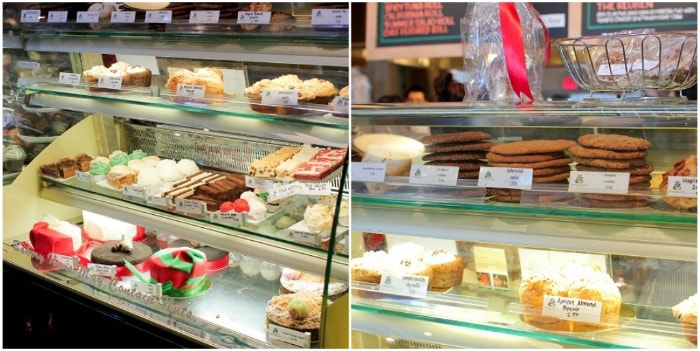 Alright, time for the bakery. All kinds of beautiful things to choose from.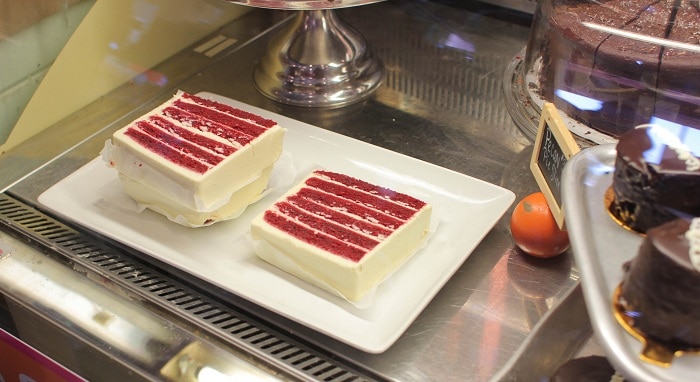 Red Velvet Cake slice, yes please!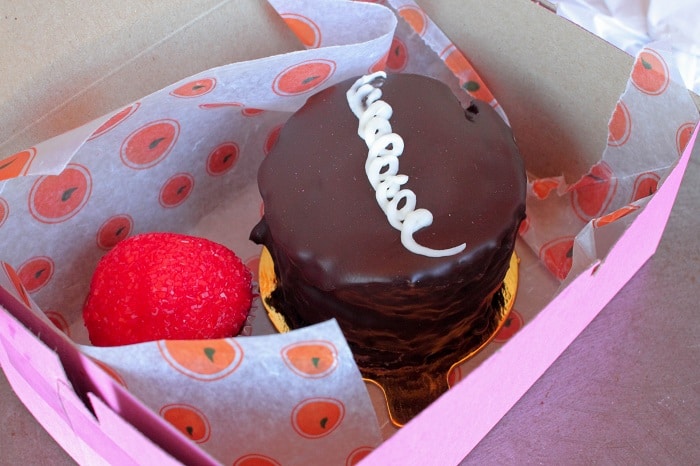 Mini Red Velvet Cupcake and a perfect little chocolate cake.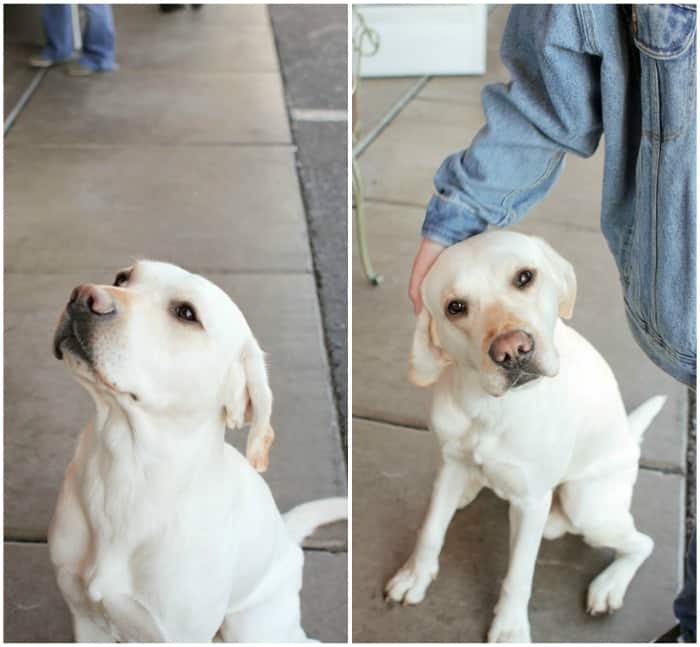 One of the highlights of our visit to LGO was meeting this beautiful English Lab that was there with his owner that was selling his pups! This was the sweetest dog and he kept coming over as we were eating our desserts. Little cutie pie!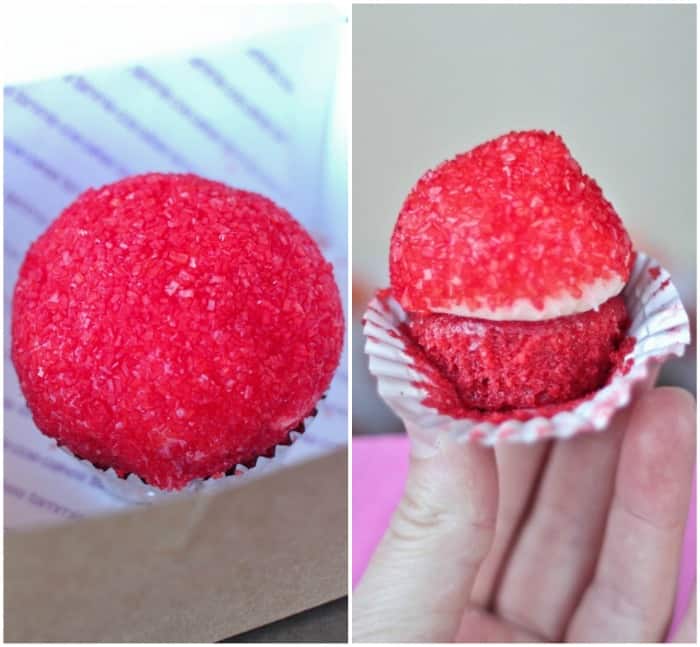 The mini Red Velvet Cupcake. To die for!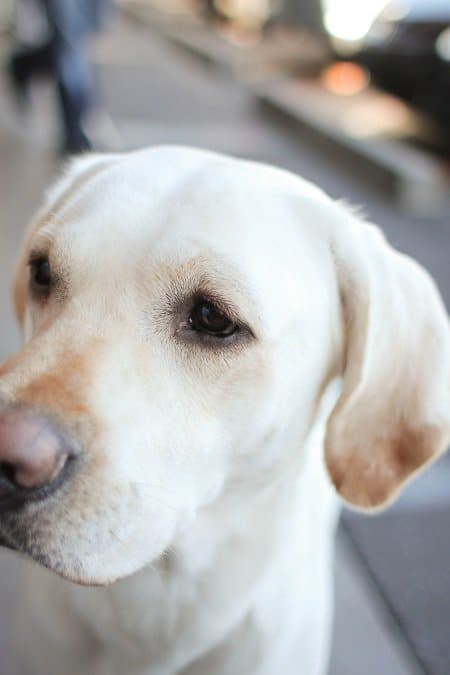 Here his is again. Look at those sweet eyes?!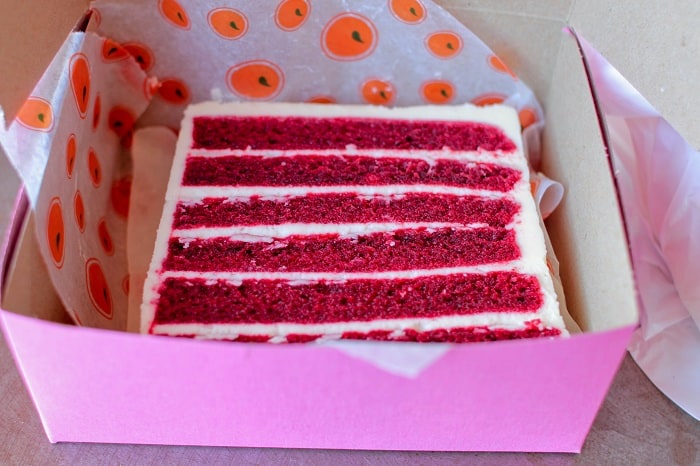 By far my favorite dessert we tried. The Red Velvet Cake. Layered with a sinful cream cheese frosting. Love!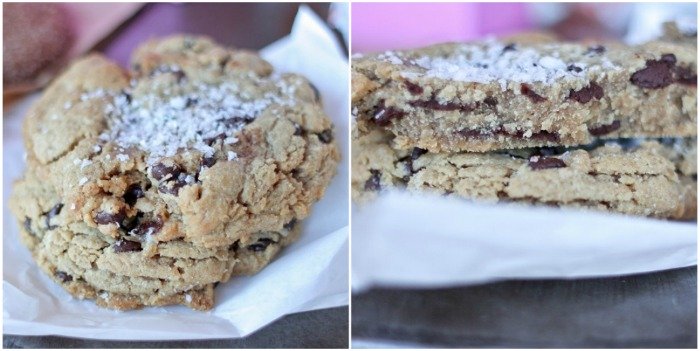 Salted Chocolate Chip Cookie! Loved this too.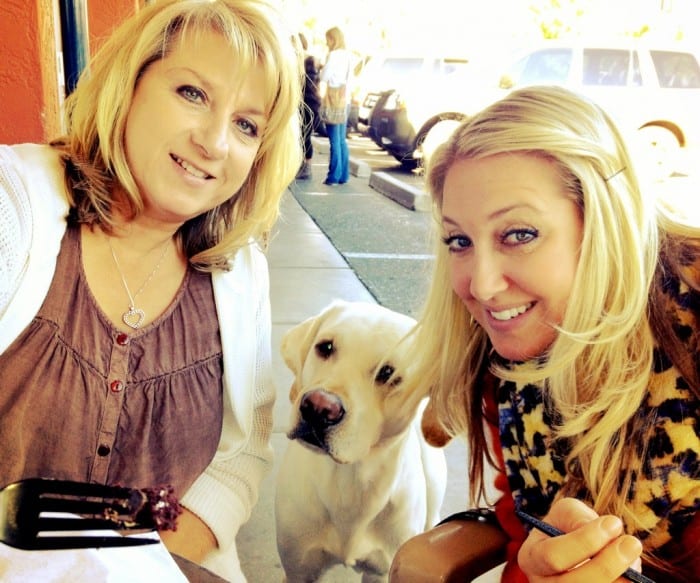 My mom, our new buddy and me.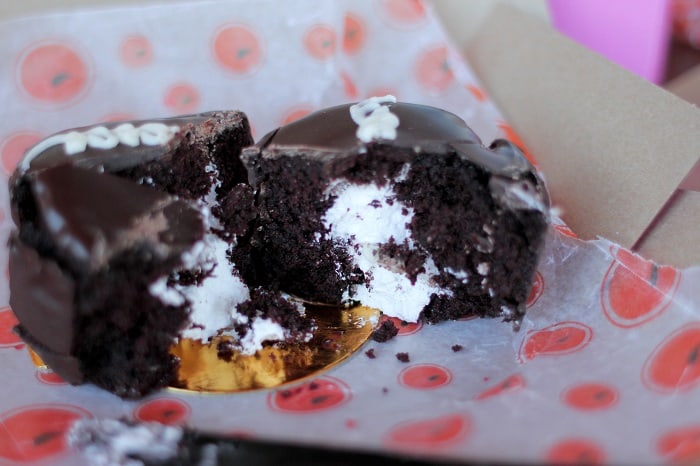 This was a very close 2nd. Soft chocolate cake, vanilla cream inside and crisp chocolate shell on the outside. Perfection.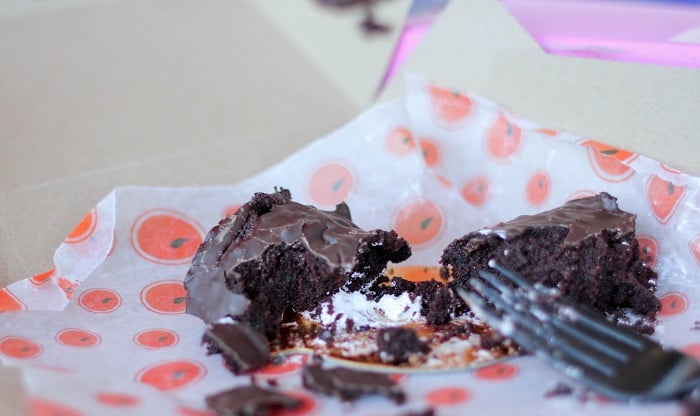 It's worth a visit friends 🙂 Have a great day!
La Grande Orange
4410 N. 40th Street
Phoenix, AZ 85018
Hours: 6:30am-10pm Daily