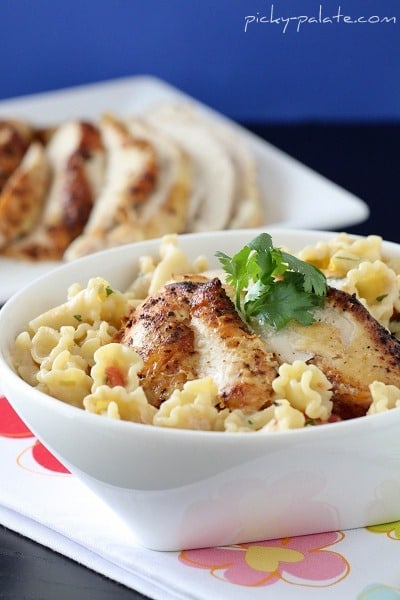 It's about time we talk dinner around here! I've been baking so much I think cookies are coming out of my ears! Who am I kidding, I'll probably be baking something else very soon, but until then….
I am thrilled to share this simple weeknight dinner that the entire family is going to love. Campanelle pasta is nestled in a creamy salsa sauce topped with gorgeous roasted chicken breast slices that have been rubbed with just the right McCormick Gourmet Seasonings 🙂
No doubt, y'all are going to love this one. Enjoy.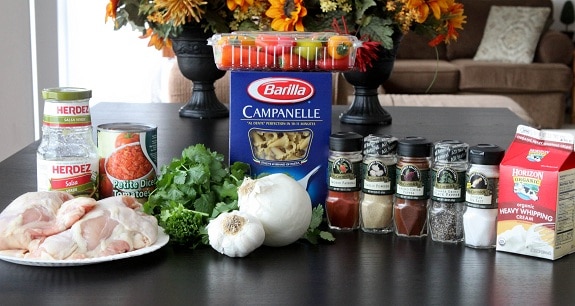 Here's your line up of ingredients.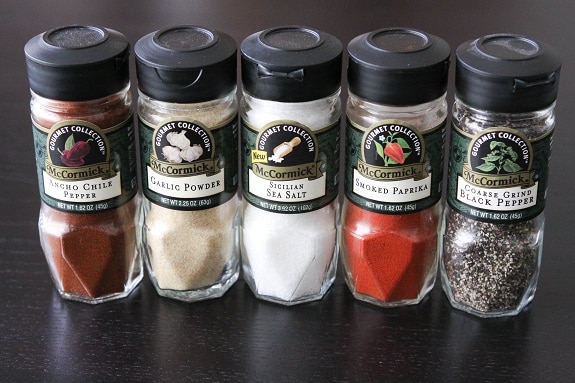 The stars of the rub for your chicken breast.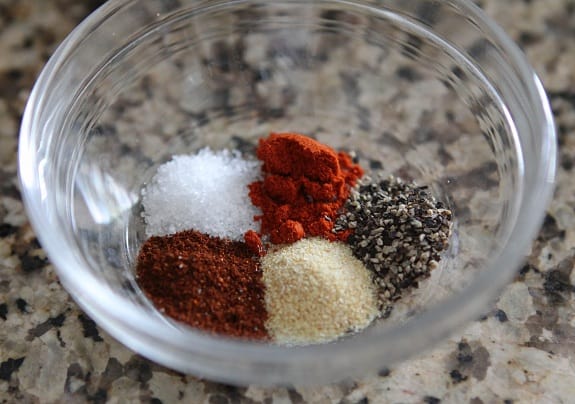 Wait until you smell this….smoky and delicious!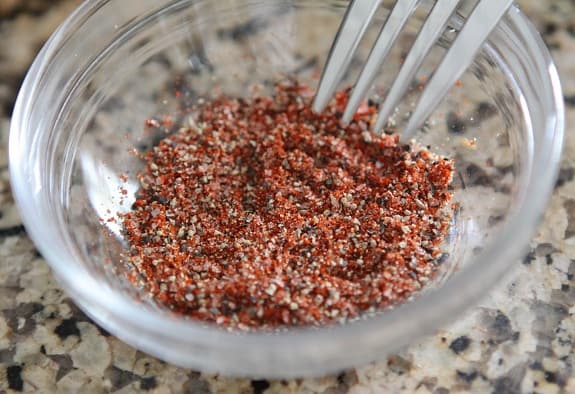 Give it a good stir and you are ready.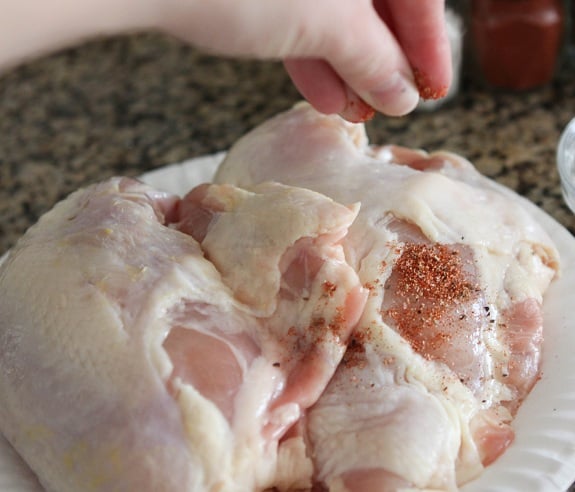 Sprinkle then rub over your chicken breast.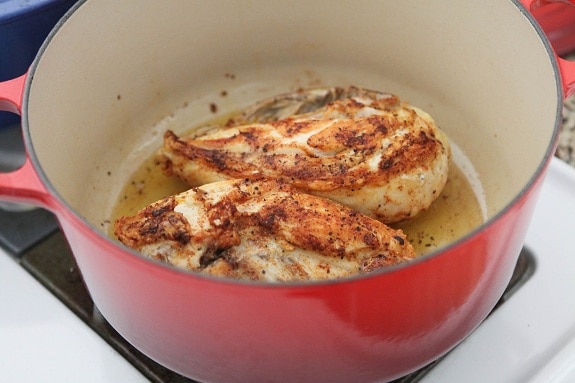 Brown both sides of your chicken in a large Dutch oven or pot, about 6 minutes per side 🙂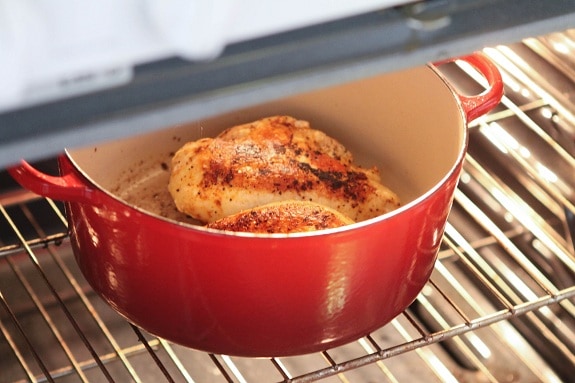 Finish cooking for about 25 minutes in a 350 degree F. oven.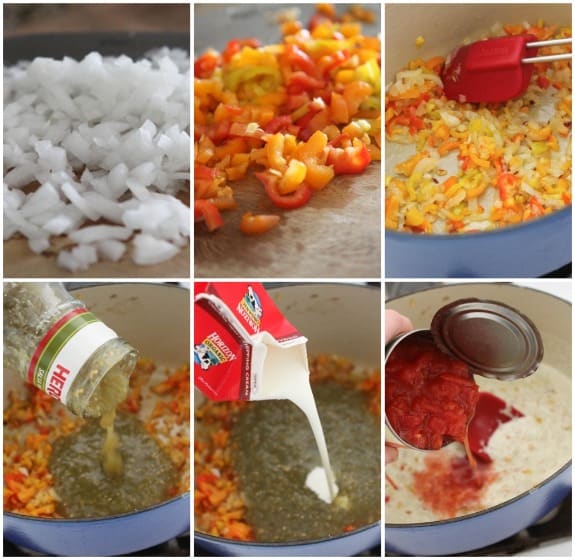 Time to prepare your creamy salsa sauce 🙂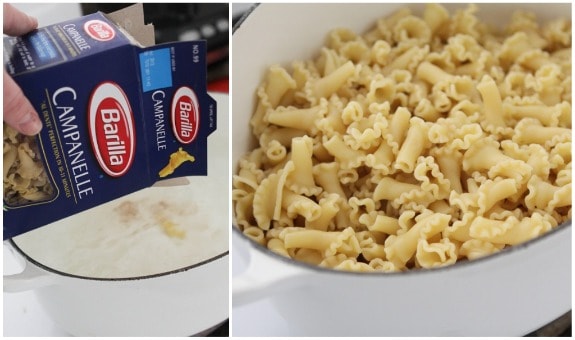 I love this pasta, but feel free to use whatever you have in the pantry.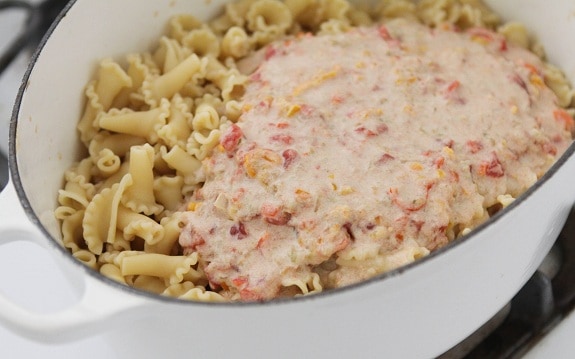 Give a good stir.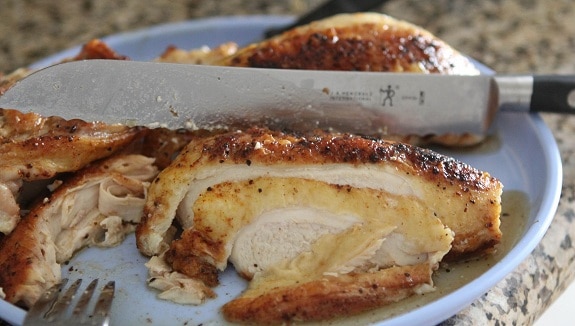 Just wait until you sink your teeth into this chicken. Slice it up and top over nice bowls of creamy pasta.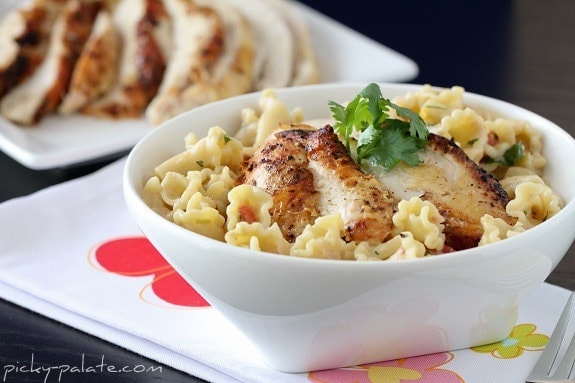 You'll have a little something like this 🙂 Enjoy!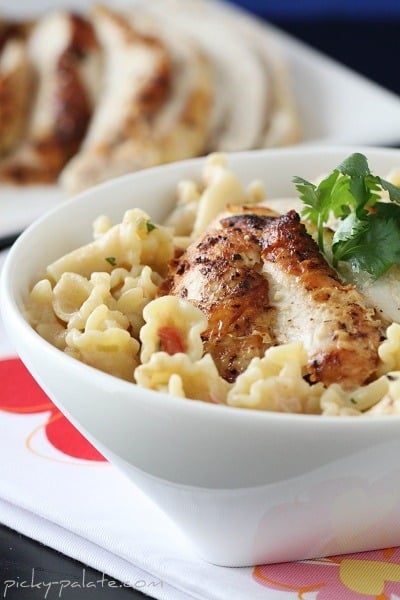 [ziplist]
Mexi-Chicken Campanelle Dinner
1 lb campanelle pasta
1/4 teaspoon McCormick Gourmet Ancho Chile Pepper
1/4 teaspoon McCormick Gourmet Smoked Paprika
1/4 teaspoon McCormick Gourmet Garlic Powder
1/4 teaspoon McCormick Gourmet Sicilian Sea Salt
1/4 teaspoon McCormick Gourmet Coarse Grind Black Pepper
1 1/2 lbs (fryer) chicken breast with rib meat
2 tablespoons extra virgin olive oil
2 tablespoons extra virgin olive oil
1 cup finely chopped white onion
1 tablespoon minced garlic
1 cup finely chopped sweet peppers
1 1/2 cups Salsa Verde, mild
1 cup petite diced tomatoes from can
1/2 cup heavy cream
1/4 cup fresh chopped cilantro
1. Preheat oven to 350 degrees F.
2. Cook pasta according to package directions, drain and run under cold water to stop cooking.
3. Place ancho pepper, smoked paprika, garlic powder, salt and pepper into a small bowl, stirring to combine. Sprinkle over both sides of chicken, then rub. Heat 2 tablespoons oil in Dutch oven or large pot over medium heat. Add chicken cooking until browned on both sides, about 6 minutes each side. Place pot in oven and continue cooking for 25 minutes.
4. While chicken is cooking heat 2 tablespoons oil in another Dutch oven or medium pot over medium heat. Add onions, garlic and sweet peppers, cooking and stirring until tender, about 5 minutes. Add salsa, tomatoes, cream and cilantro, stirring to combine. Add cooled pasta back to original large pot and pour sauce over top, stirring to combine. Reduce heat to low, stirring often.
5. When chicken is cooked through, remove and let rest for 5 minutes. Cut into slices. Spoon pasta in serving bowls and top with slices of chicken breast. Garnish with a sprig of cilantro if desired.
Makes 4 to 6 servings
_____________________________________
*Disclaimer: I am part of the McCormick Real Gourmet Blogger Program and am being
compensated however the thoughts and recipe are my very own.
Have a great rest of your week and weekend, see you soon!