Sharing The North Pole Experience, Flagstaff Arizona from our trip last week!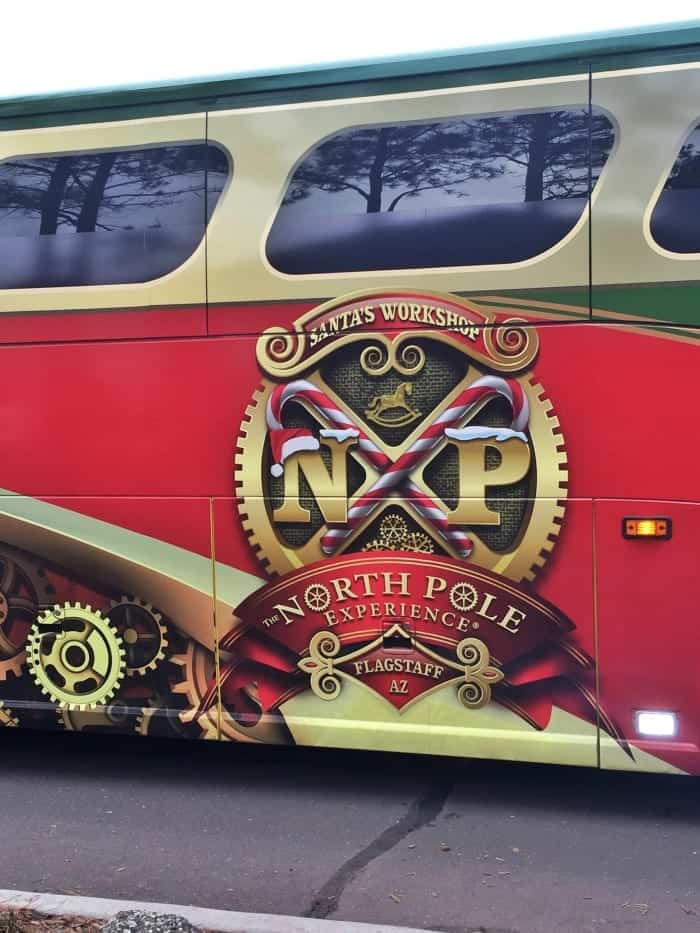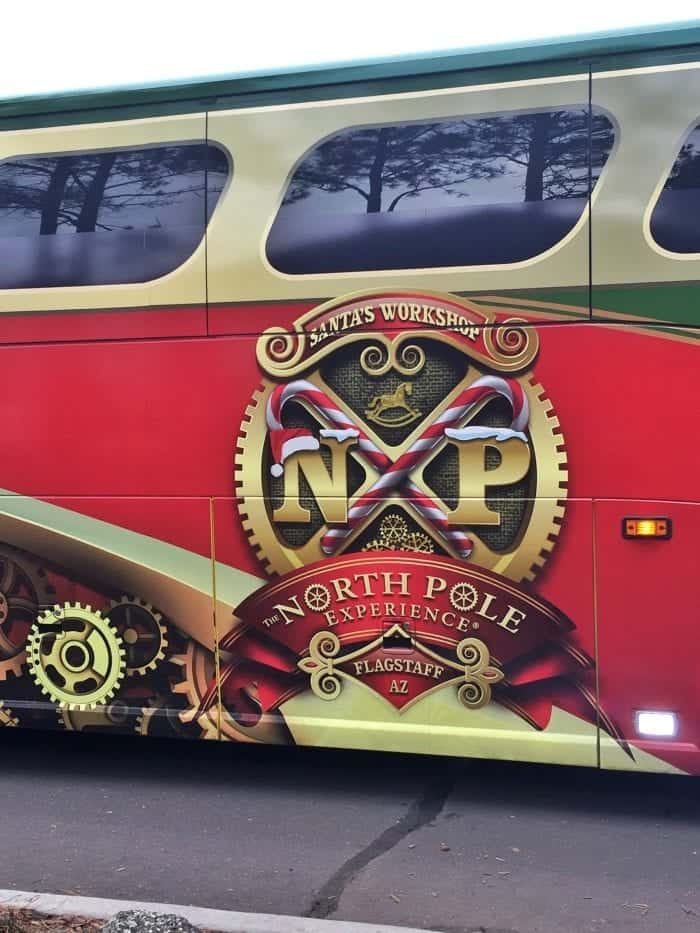 The North Pole Experience, Flagstaff Arizona has been on my list to do for quite a few years. So glad I finally prepared early enough to get my family tickets. It's one of those events where you need to know what dates you can go in advance because tickets sell out pretty quick. I got our tickets in September this year for December 23rd tickets.
Your bus departs from the Little America Hotel in Flagstaff. I highly recommend staying overnight if you can. The Hotel is adorable, they decorate with tens of thousands of lights for Christmas and have Breakfast With Santa that we scheduled on our way out the next morning. It was really great. I'll talk more about the hotel at the end.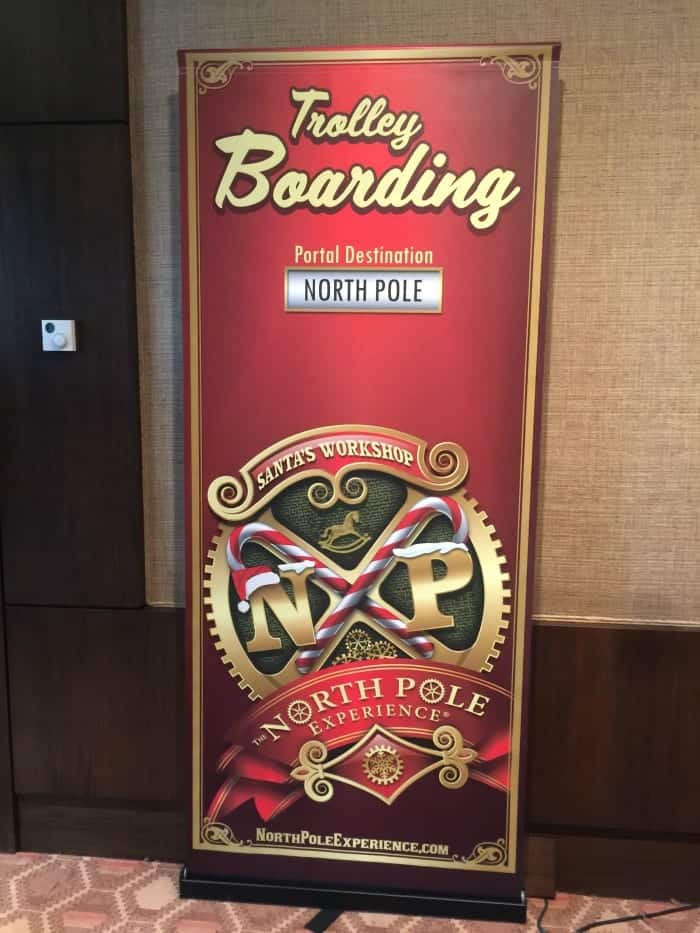 All of the guests meet inside the Little America Hotel to line up for the busses 15 minutes before their designated time.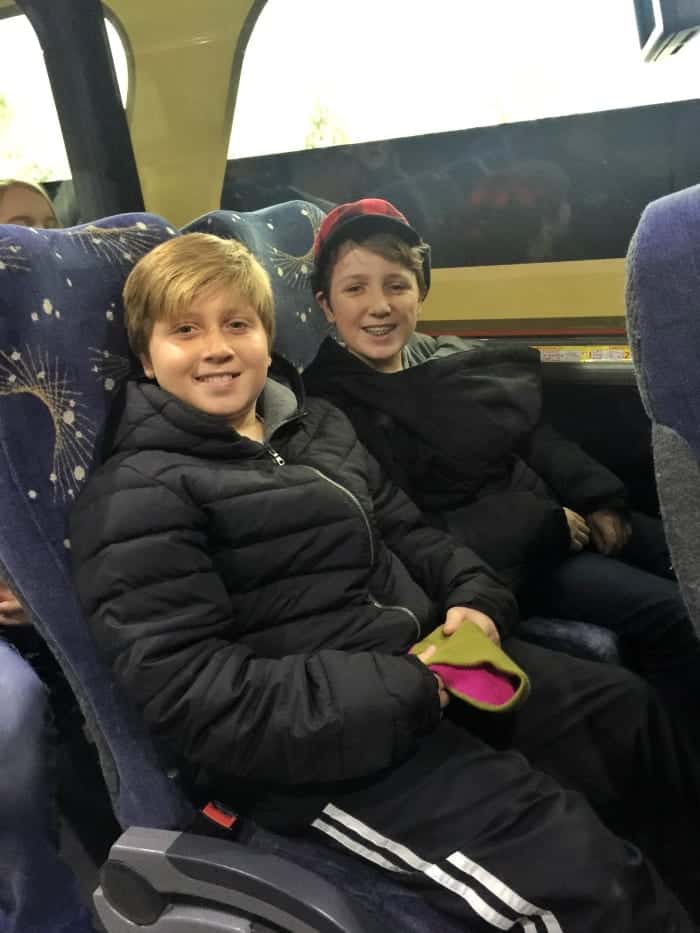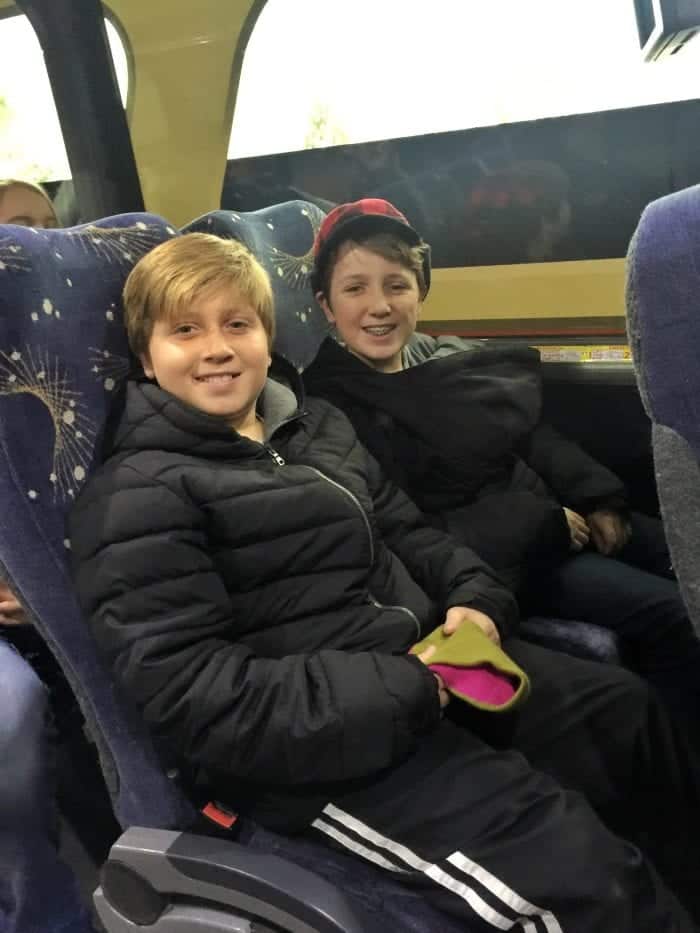 It appears that the North Pole busses are new. I believe it used to be a trolley that took you to the "North Pole."
They reminded me of the Walt Disney World Magical Express busses. There are TV Monitors throughout where you watch a little video that takes you through a portal to the North Pole with one of Santa's Elves chatting with the group. The kids loved it. My 4 year old was on my lap, my older two boys were great sports. I would definitely say this experience is geared for ages 8 and under however my older boys agreed they still had a great time especially watching their younger brother enjoy the magic of the experience.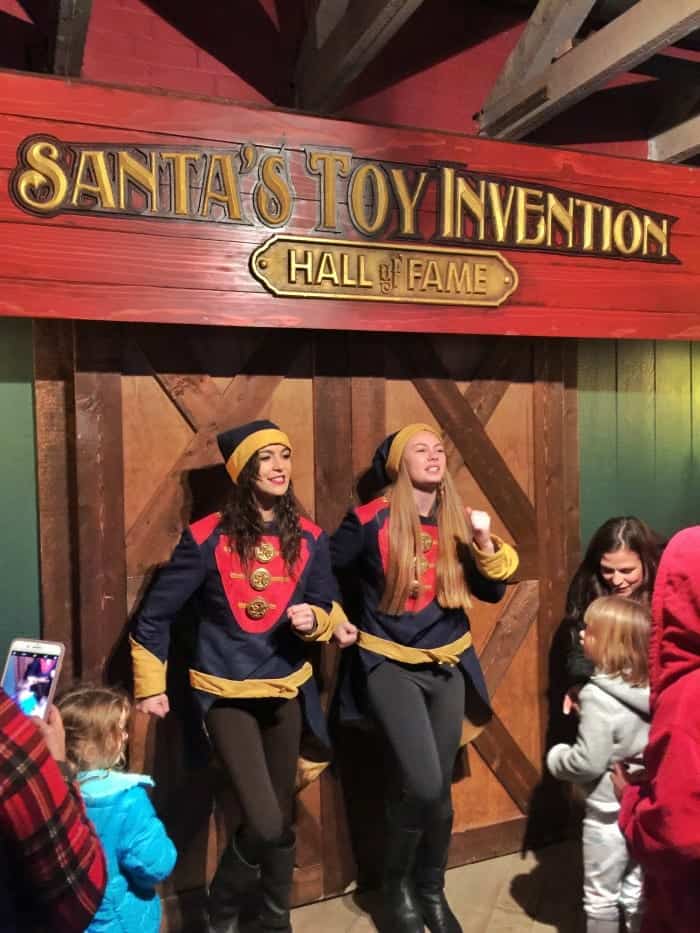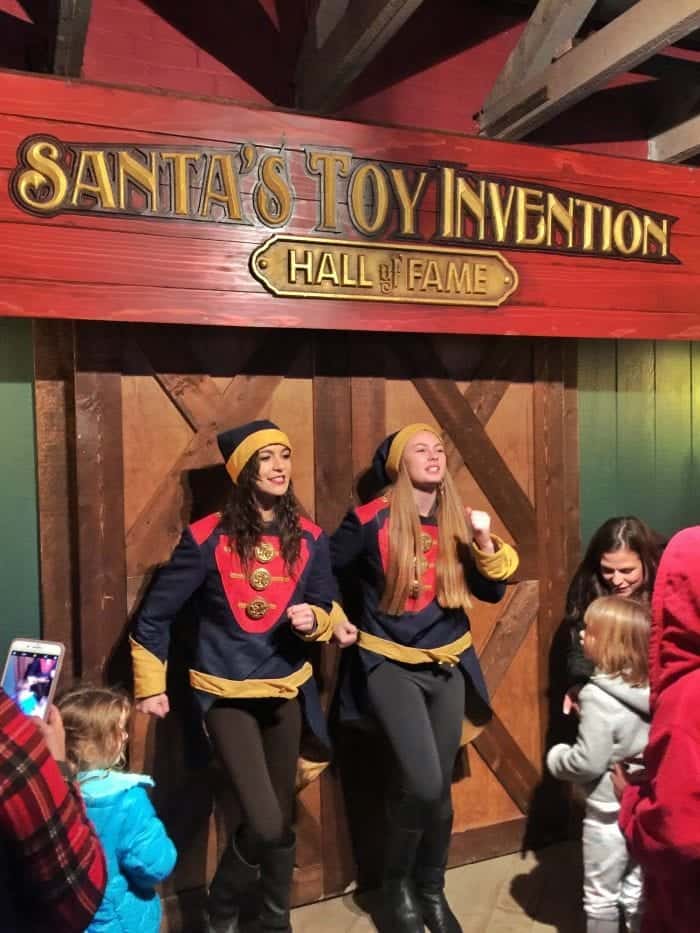 The Elves that guide you through each room are completely in character and entertain the kids perfectly.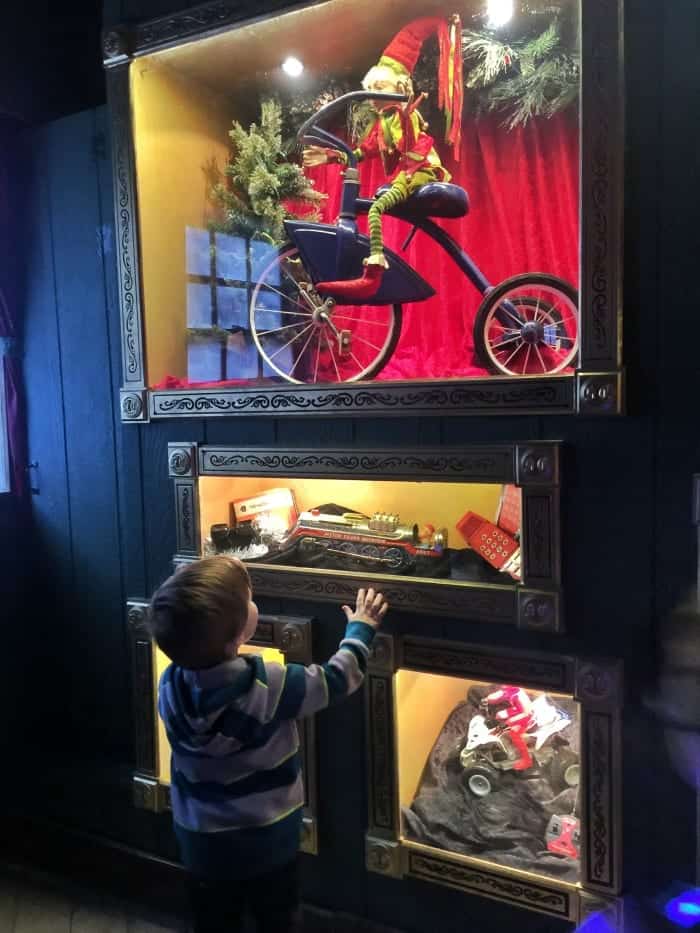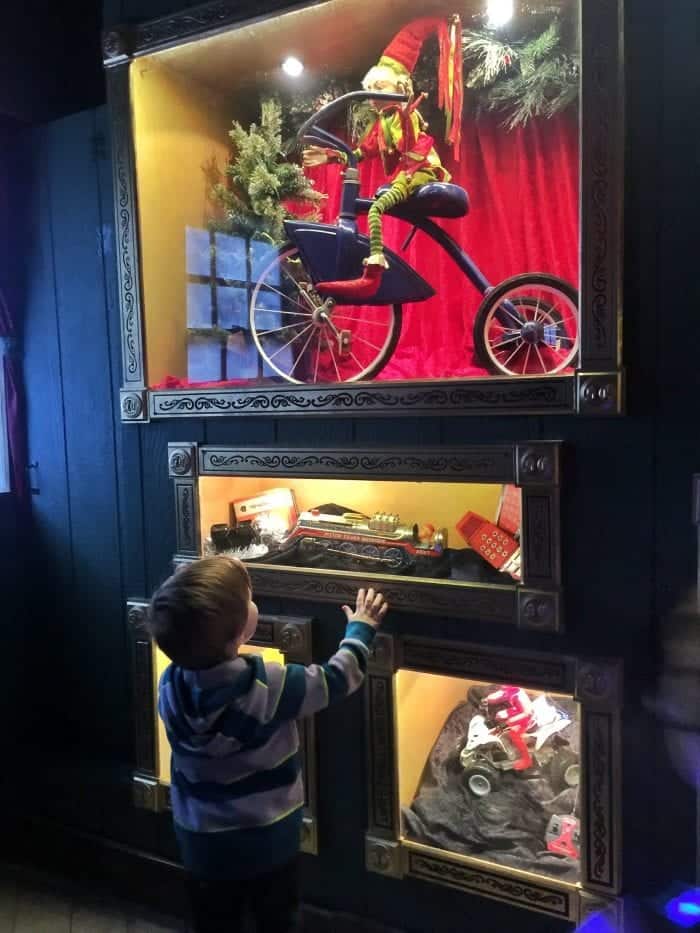 Pax enjoying the fun toys in one of the first rooms we were invited in to.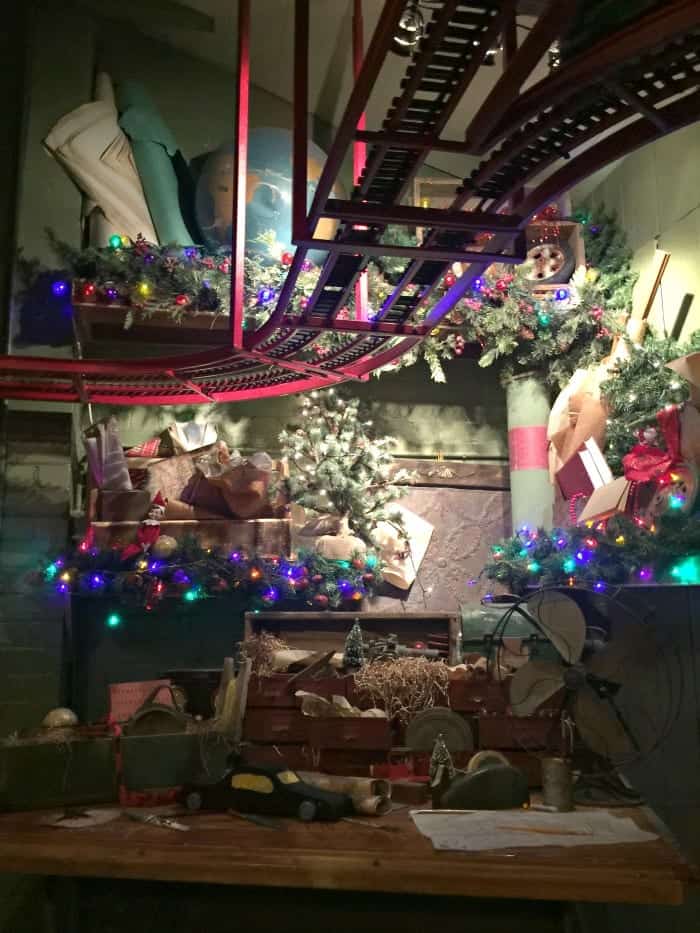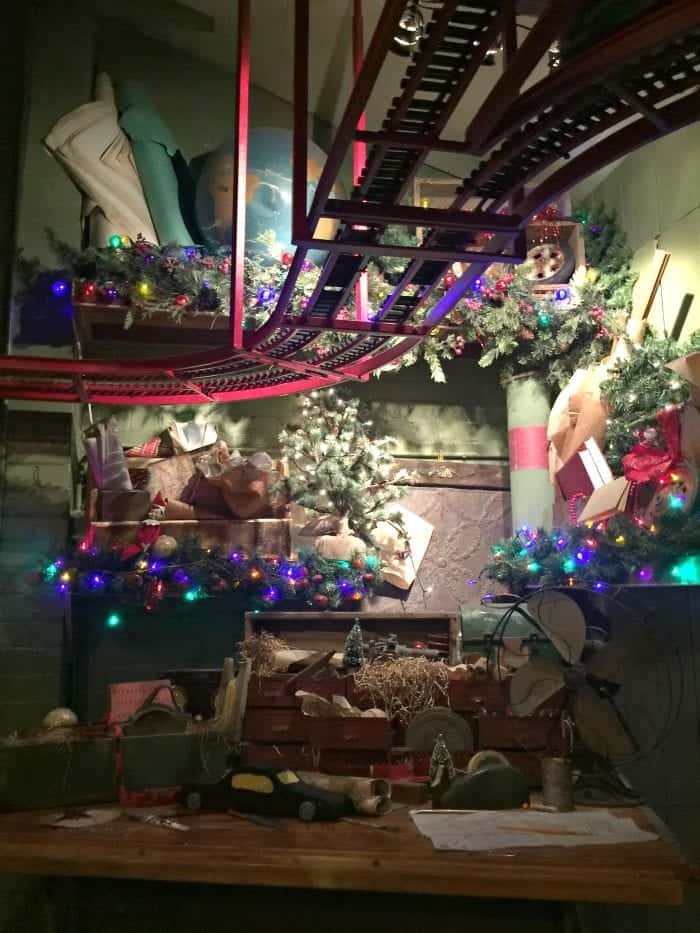 The kids got to help dress teddy bears in this adorable room.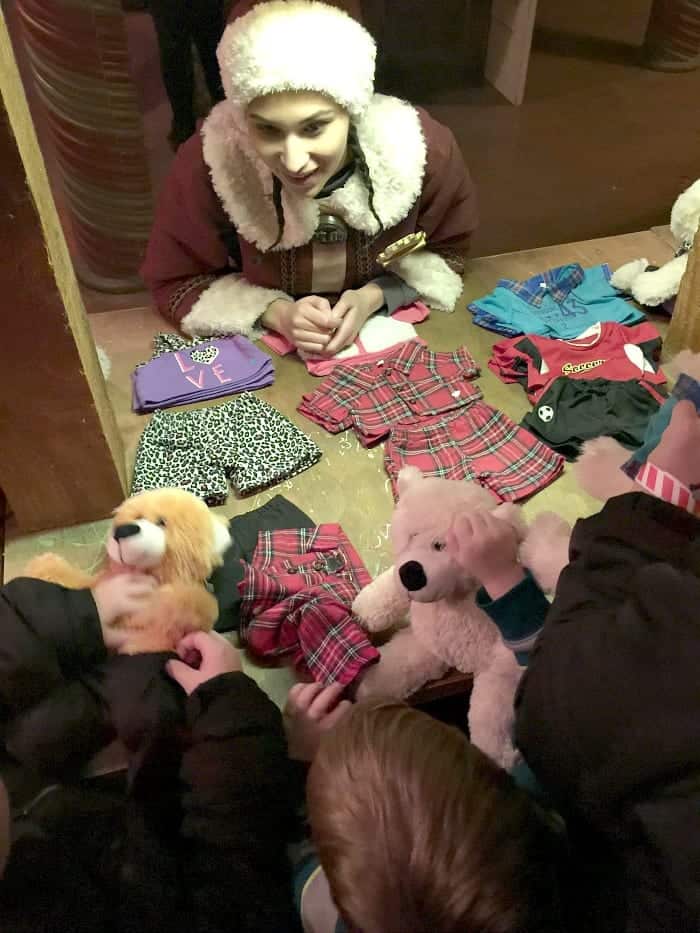 The kids got to choose their outfit for the bear and these bears go to children in need.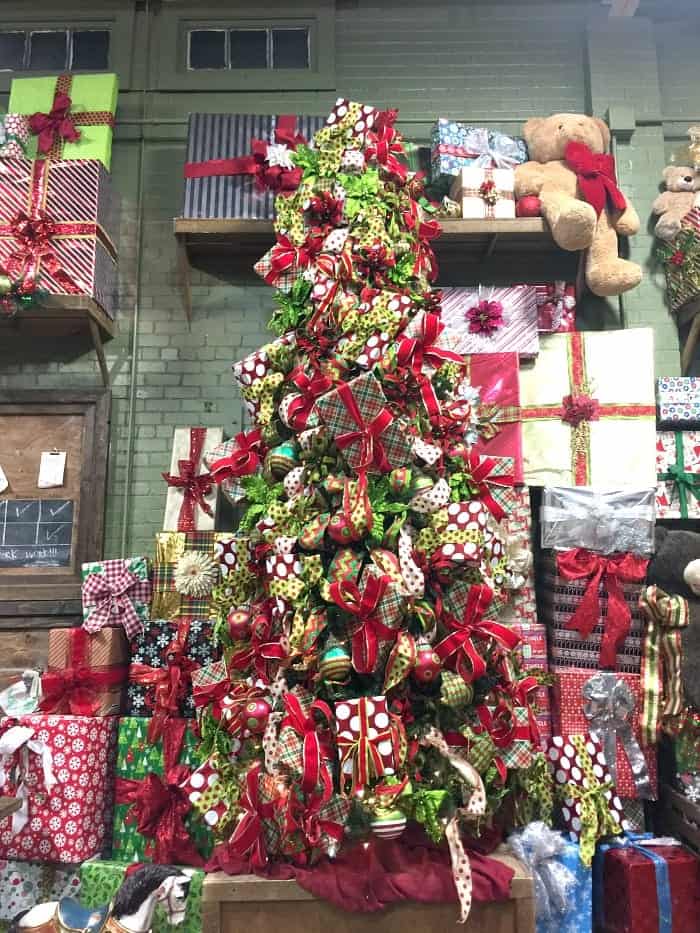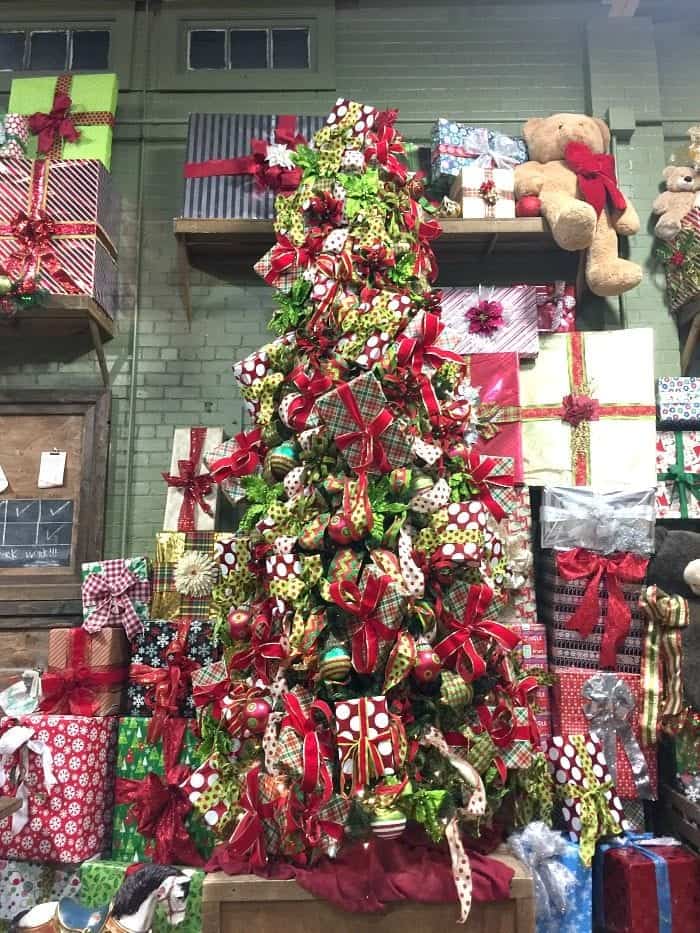 This was one of my favorite rooms. How gorgeous is this tree? This is where the kids helped make teddy bears with the elves.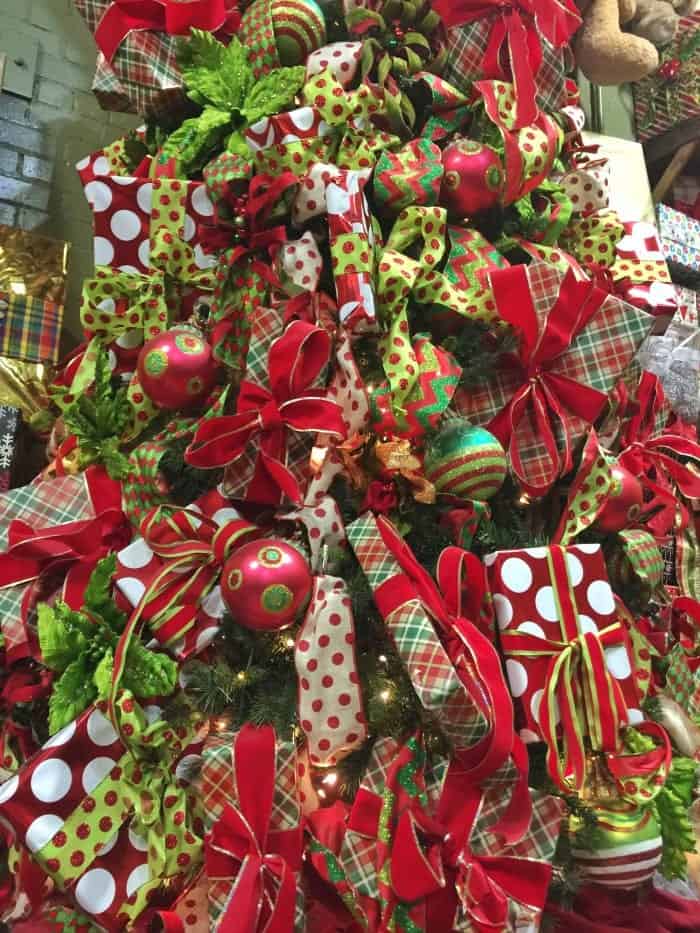 The decorations are really beautiful. The Christmas details were some of my favorite things throughout the entire experience.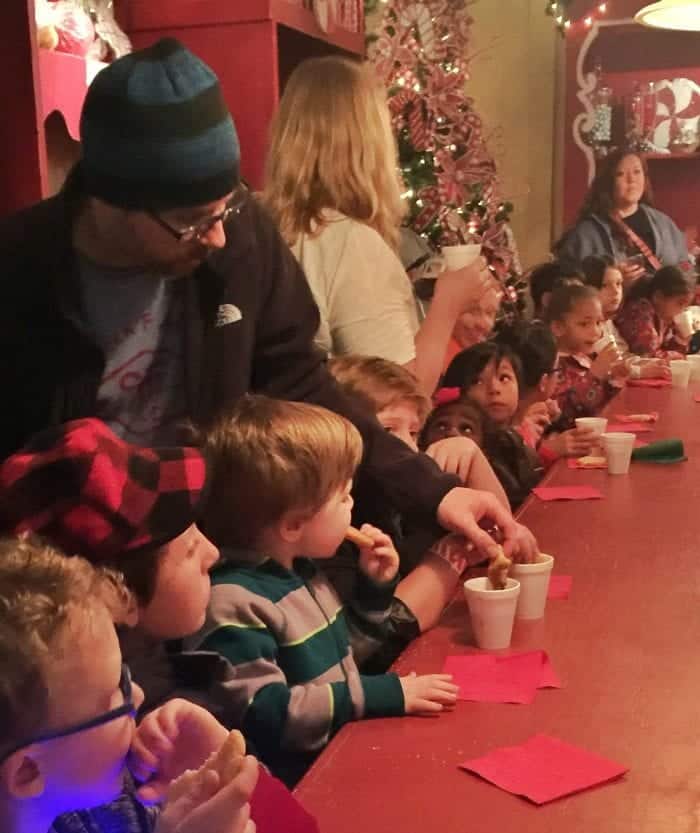 One of our favorite rooms was the hot cocoa and cookies with Mrs. Clause and her elves. They sang and danced with the kids while they enjoyed their treats.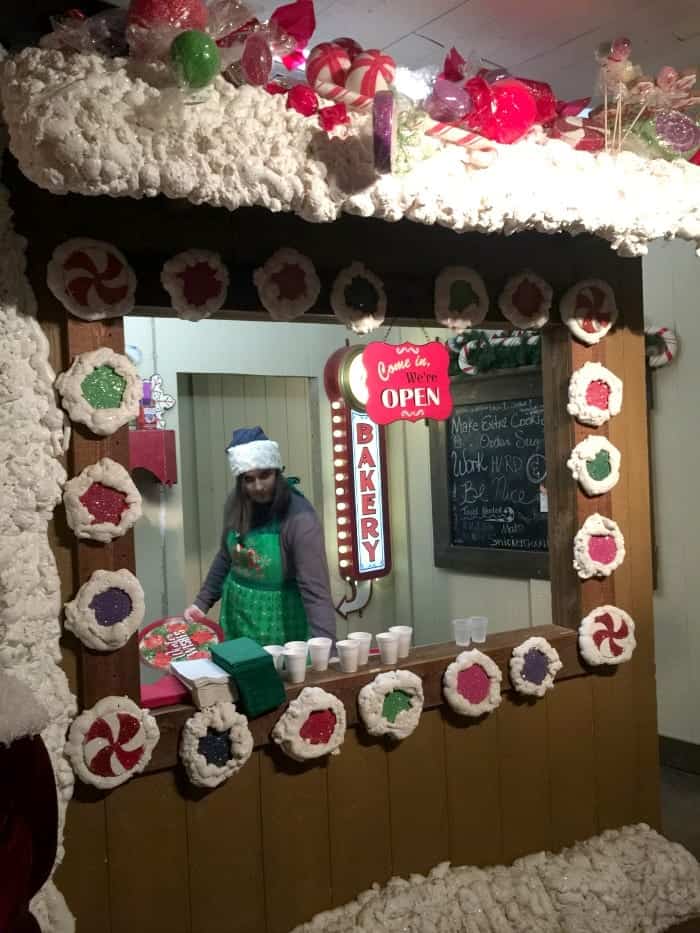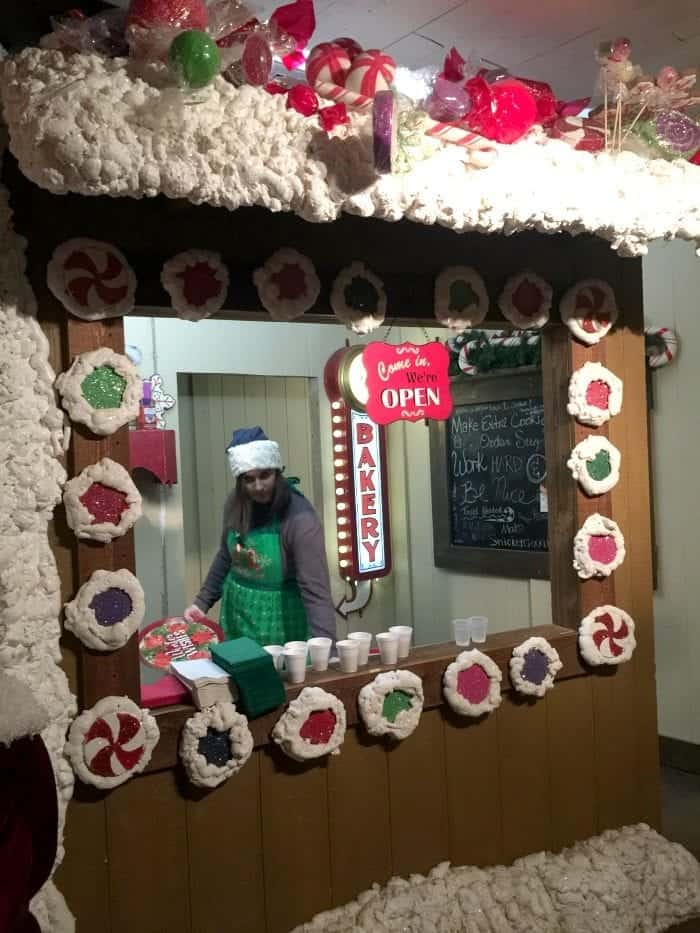 This is where the Elves had our hot chocolate and cookies.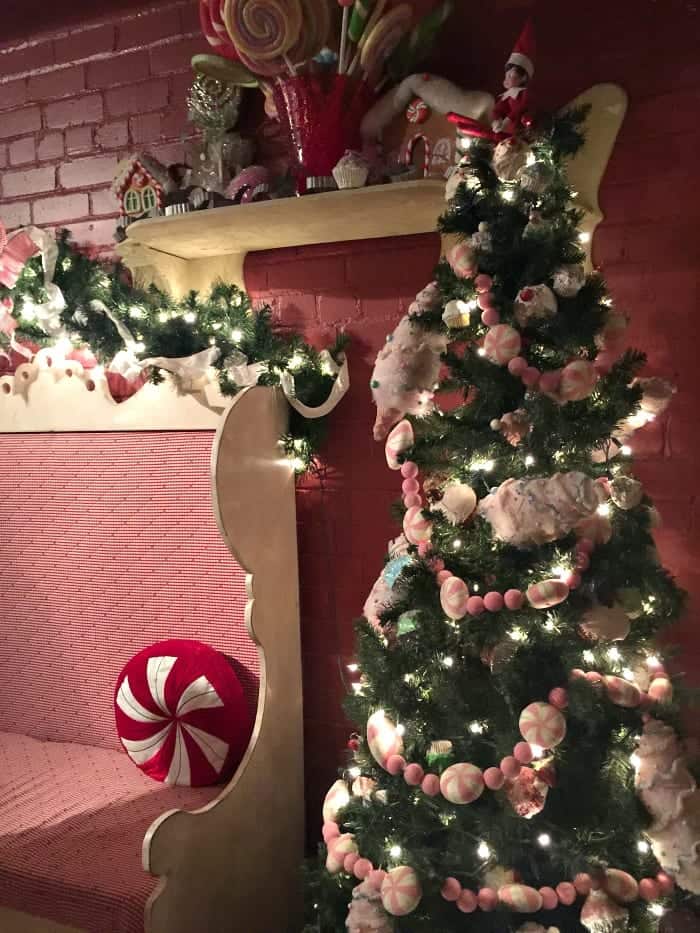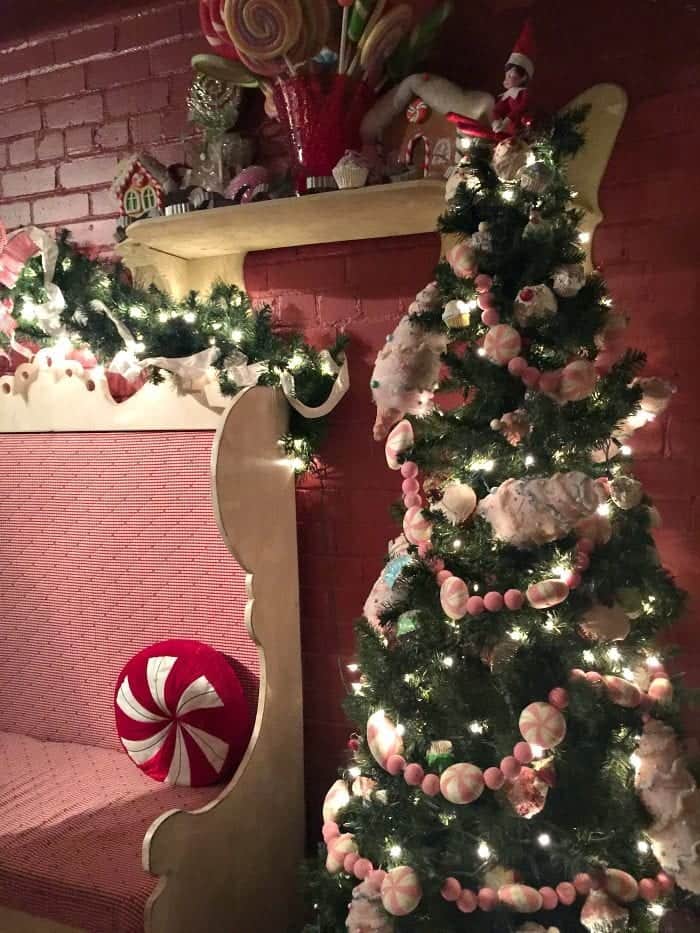 Cute decorations in Mrs. Clause's room.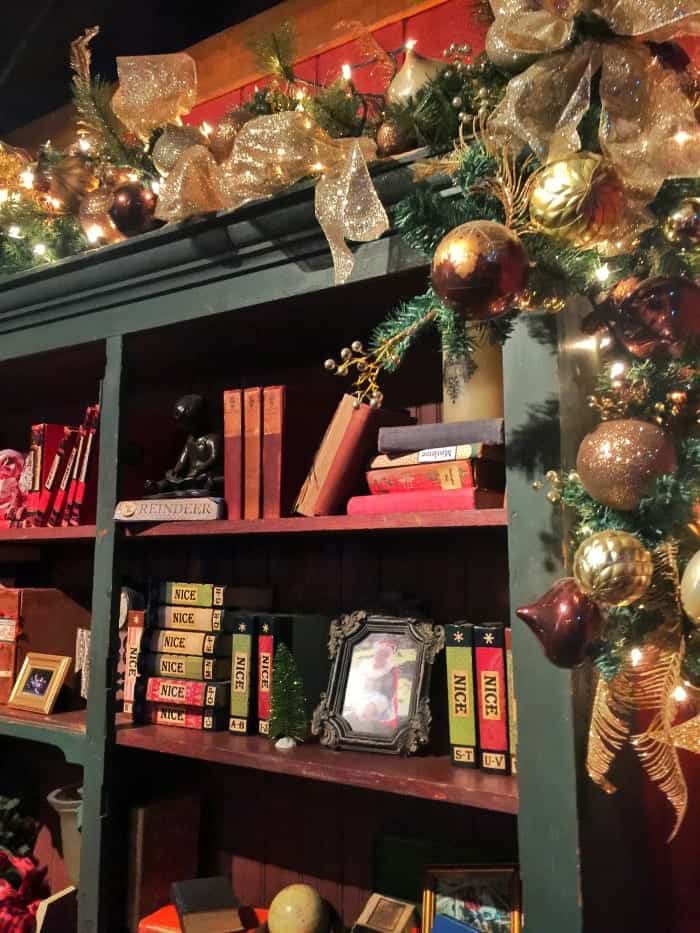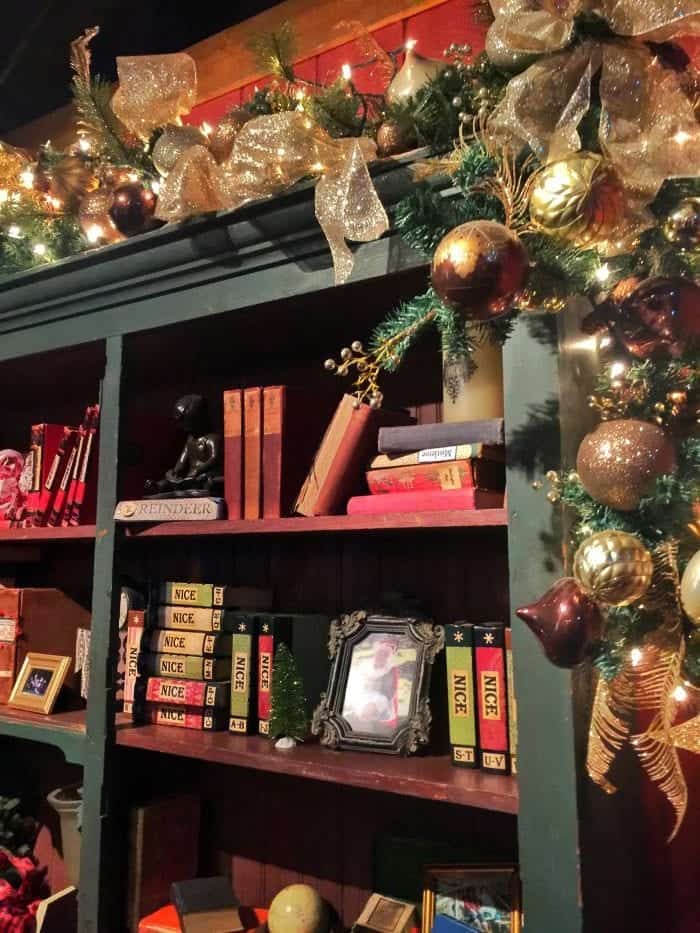 More pretty details of the rooms. I'd say we would switch rooms about every 10 minutes with our group. About 8 room changes with each room just as beautifully decorated as the next.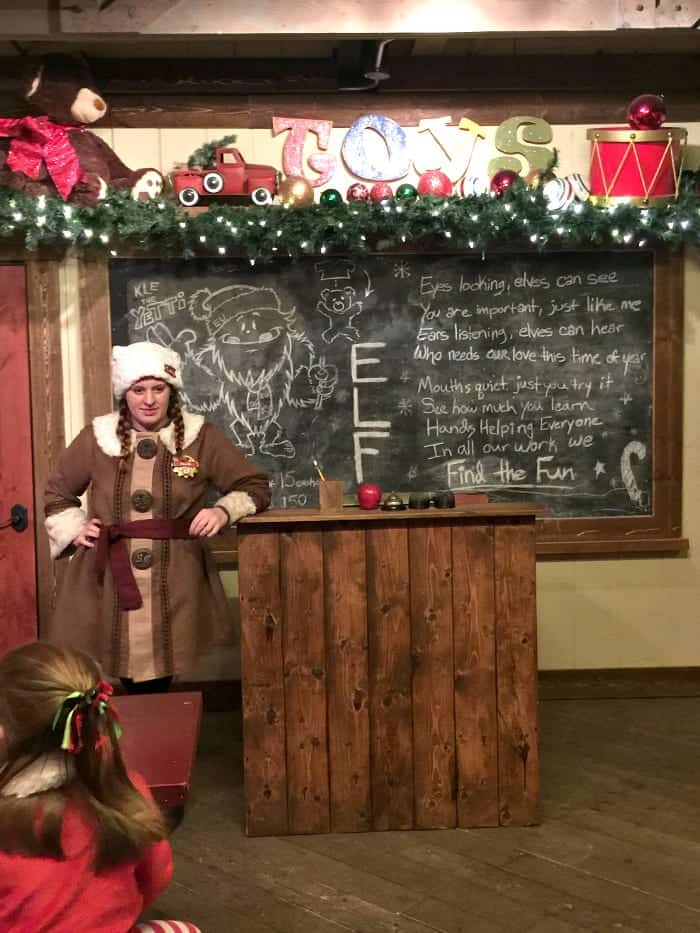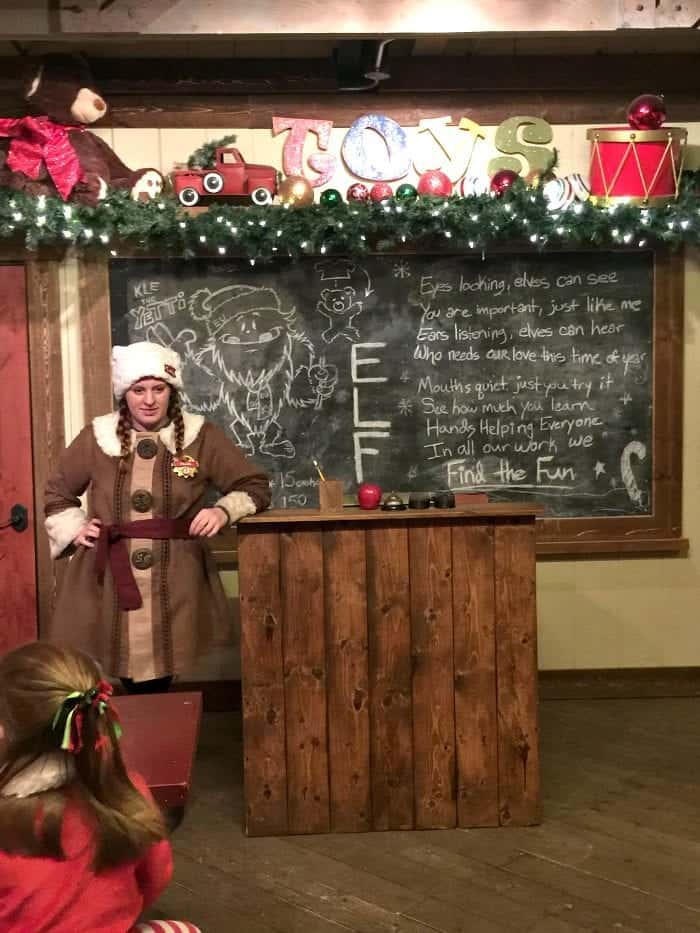 The kids got to learn some fun songs with the Elves in Elf school. Pax loved this.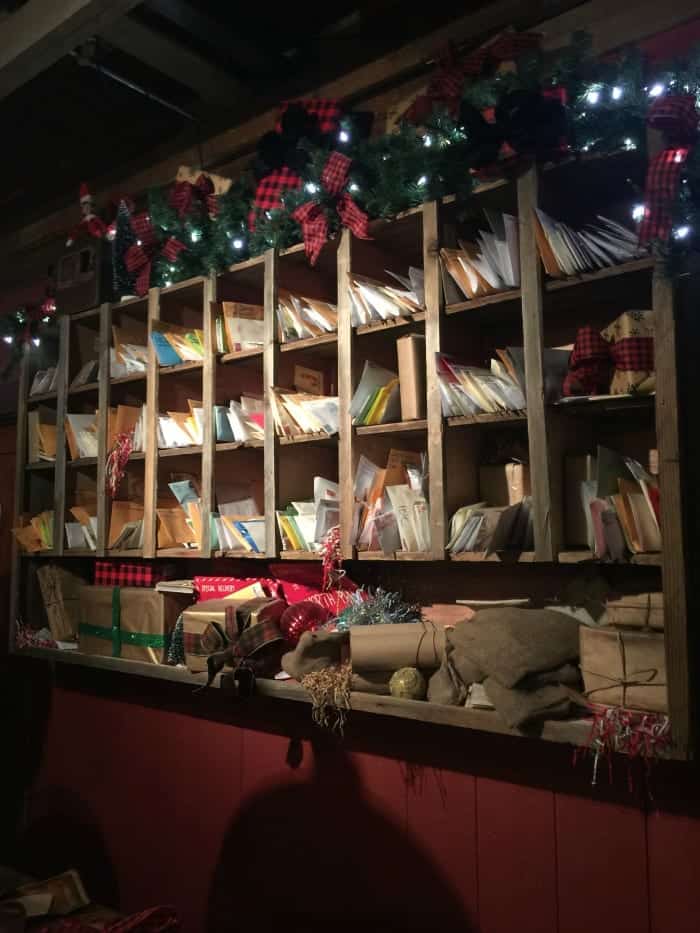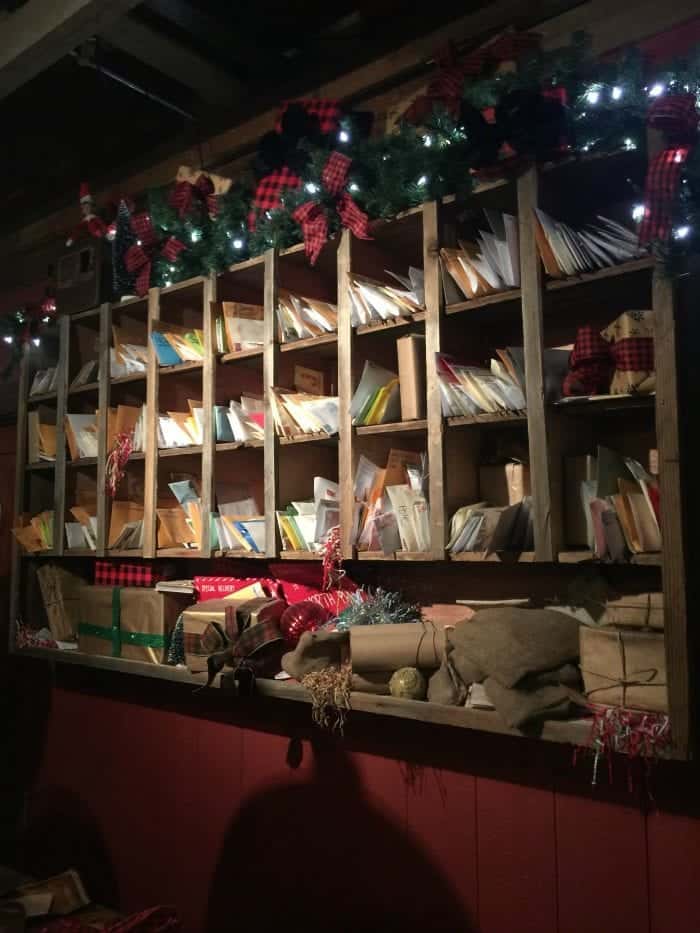 This was taken in the room where the kids got to write a letter to Santa then hand it to him when we met him at the end of the visit.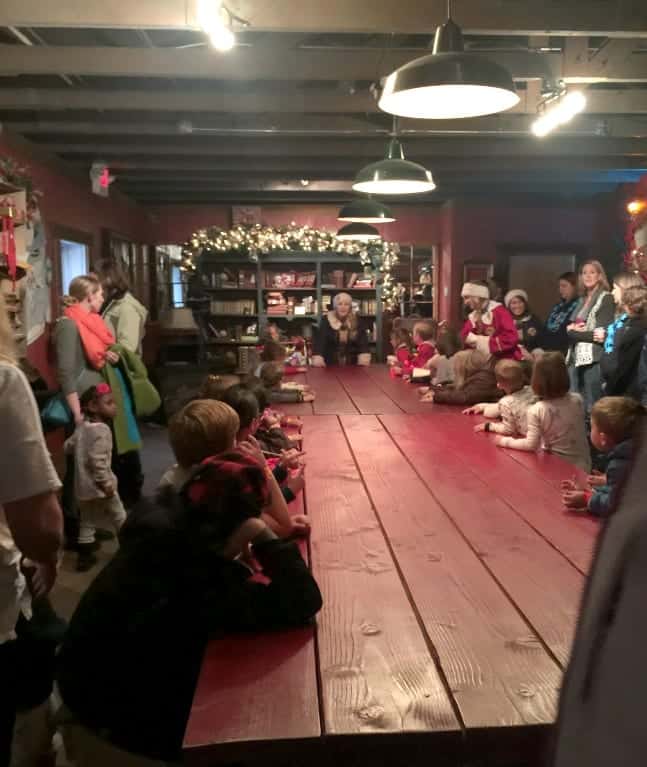 The kids getting ready to write their letters.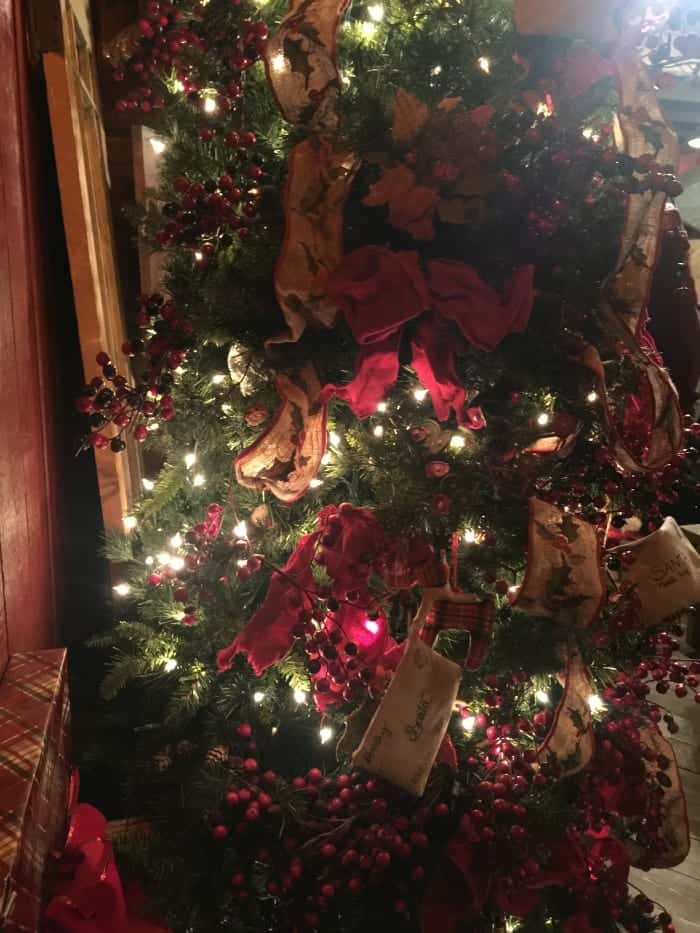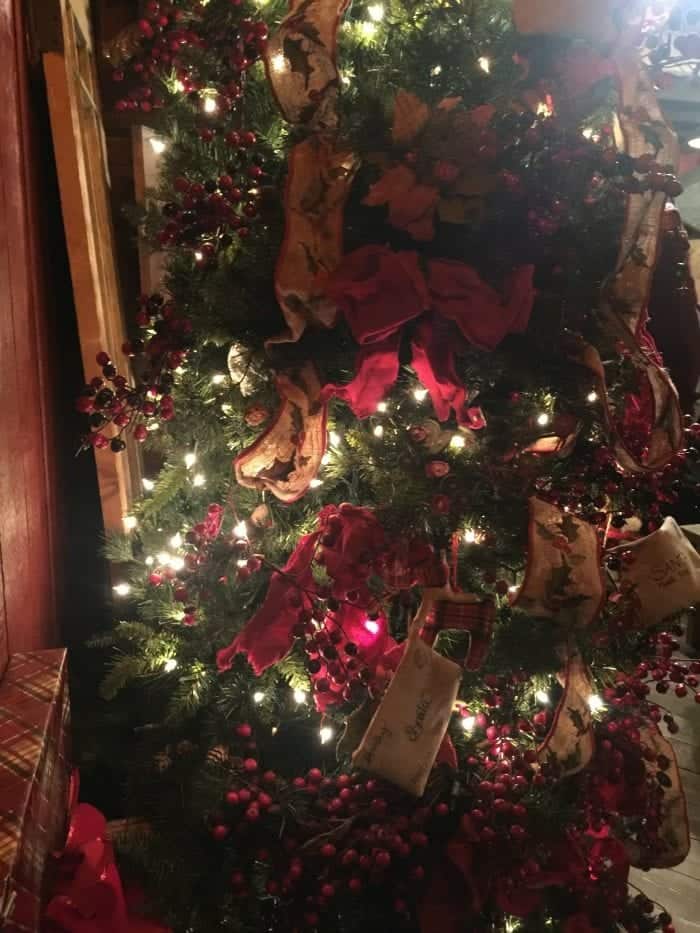 Beautifully decorated Christmas Trees everywhere you looked.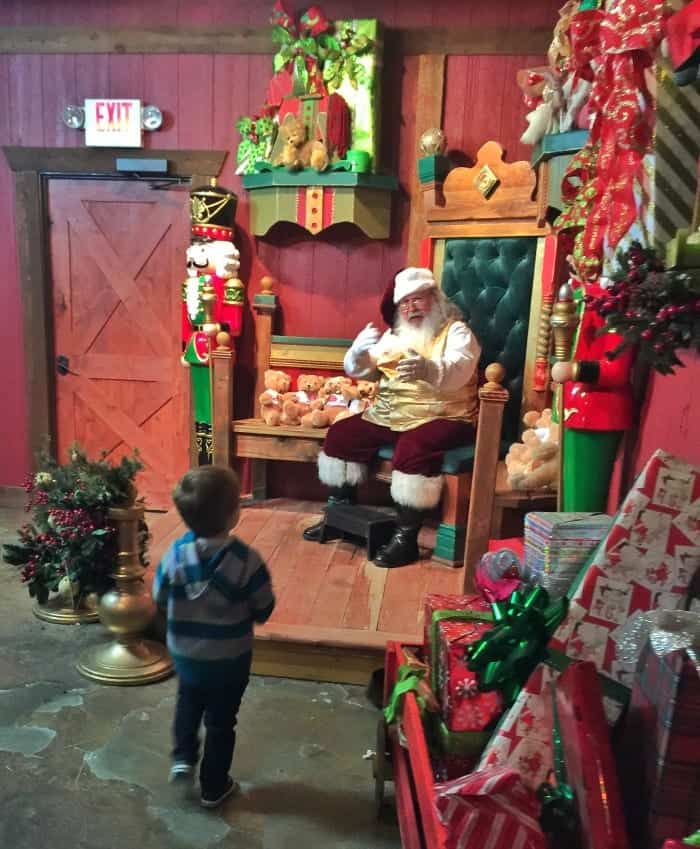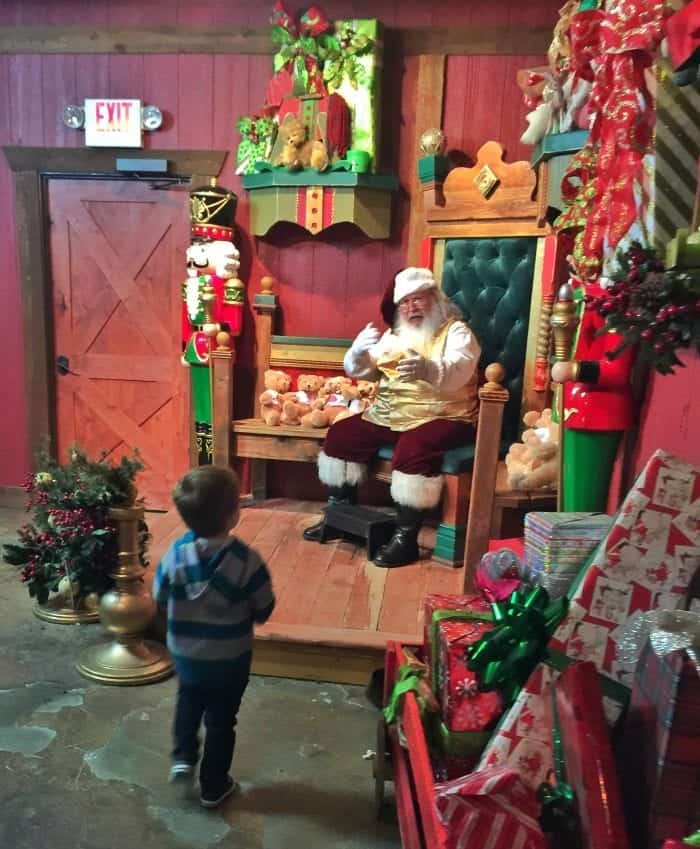 Pax was first to run to Santa at the end of the visit. Santa was awesome.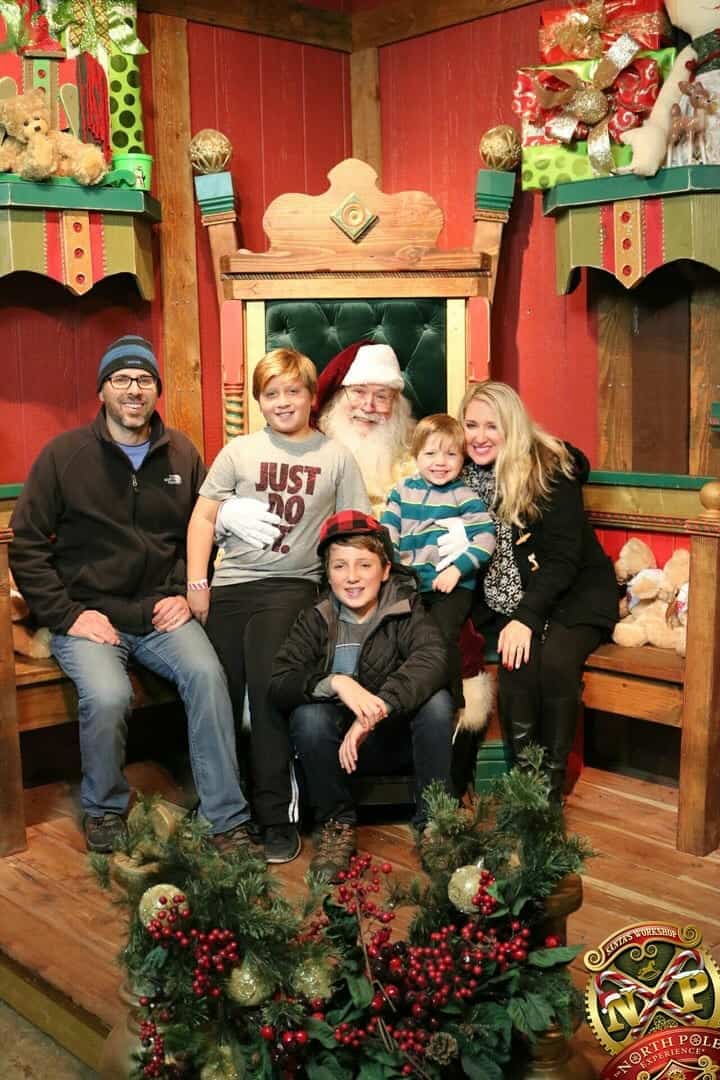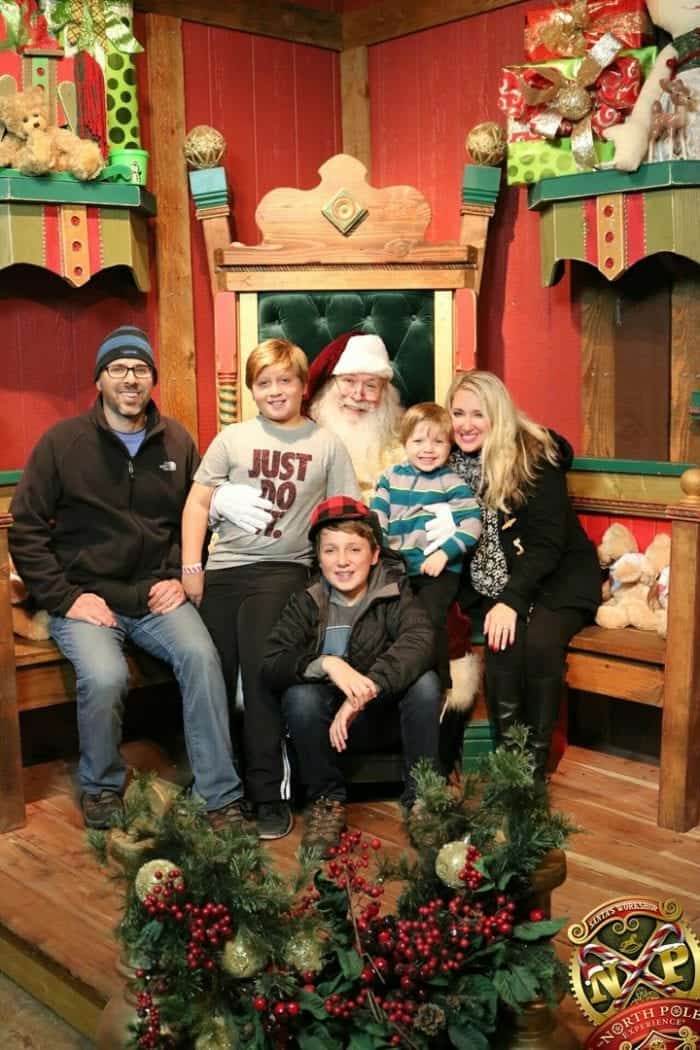 Family shot 🙂 Santa hands each child a teddy bear to take home with a North Pole Experience t-shirt on. Pax still holds that teddy bear throughout the day.
If you are ever planning on visiting Flagstaff during Christmas I highly recommend The North Pole Experience with your family. Our experience started at 4:10pm and we were back at the hotel right before 5:30pm. From the Phoenix area, it's only a 2 1/2 hour drive which is nice if you don't want to spend the night at the hotel. You could easily drive back home if needed.
For our family of 5, tickets were just under $300 to give you an idea of what to plan on. To stay at the hotel, rooms start close to $300 per night. If you plan in advance, it's really fun to stay and enjoy the festive hotel.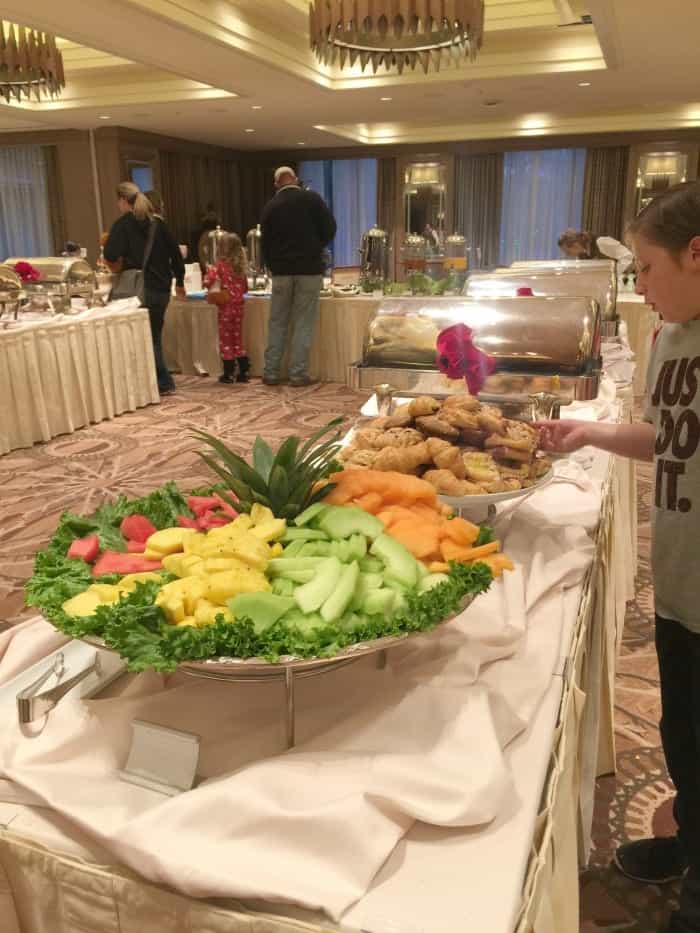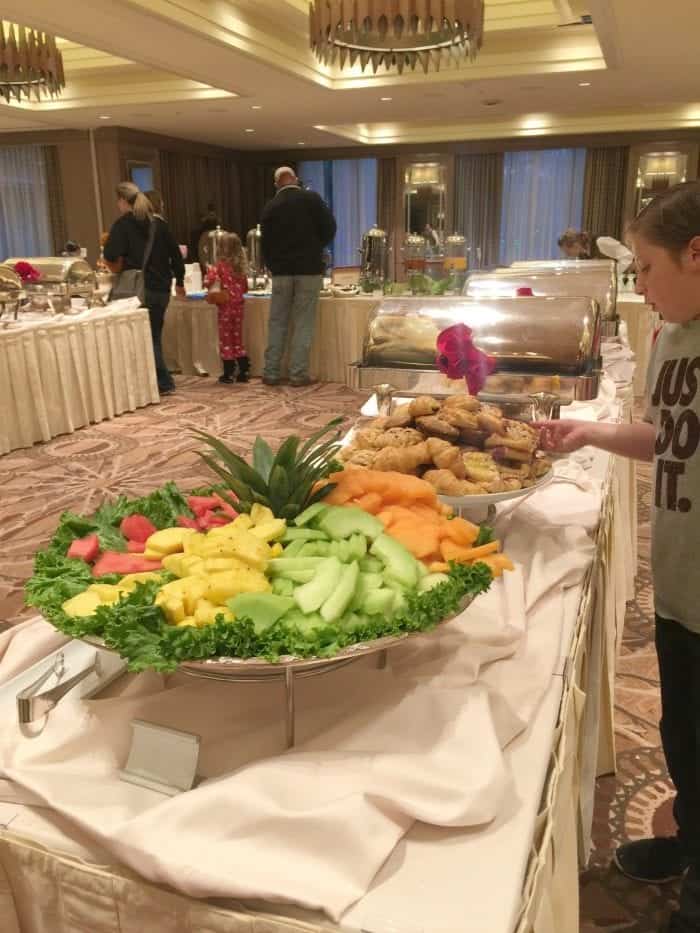 Breakfast With Santa is a beautiful buffet breakfast set up in one of the ballrooms at the hotel. For our family of 5, Breakfast With Santa reservations were about $115. We loved it. Santa is available for pictures and even walks around to each table to say hello.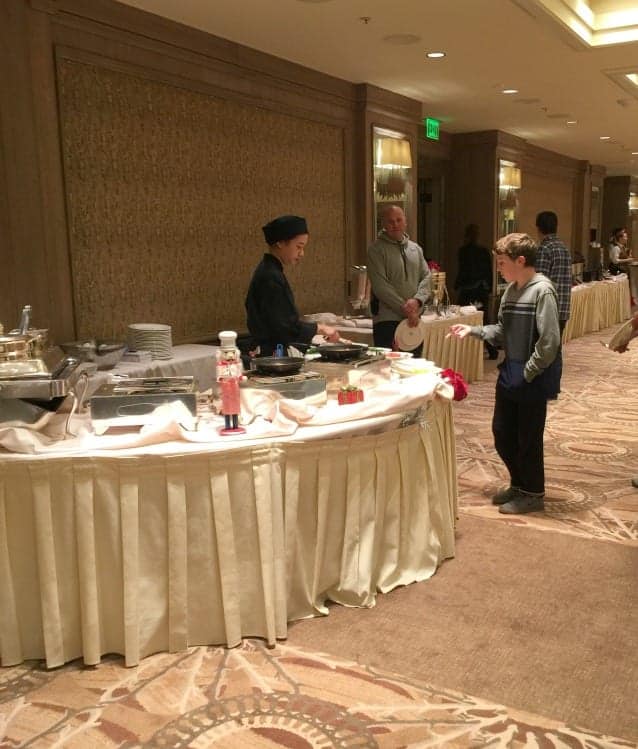 Our favorite is always the made to order omelet bar 🙂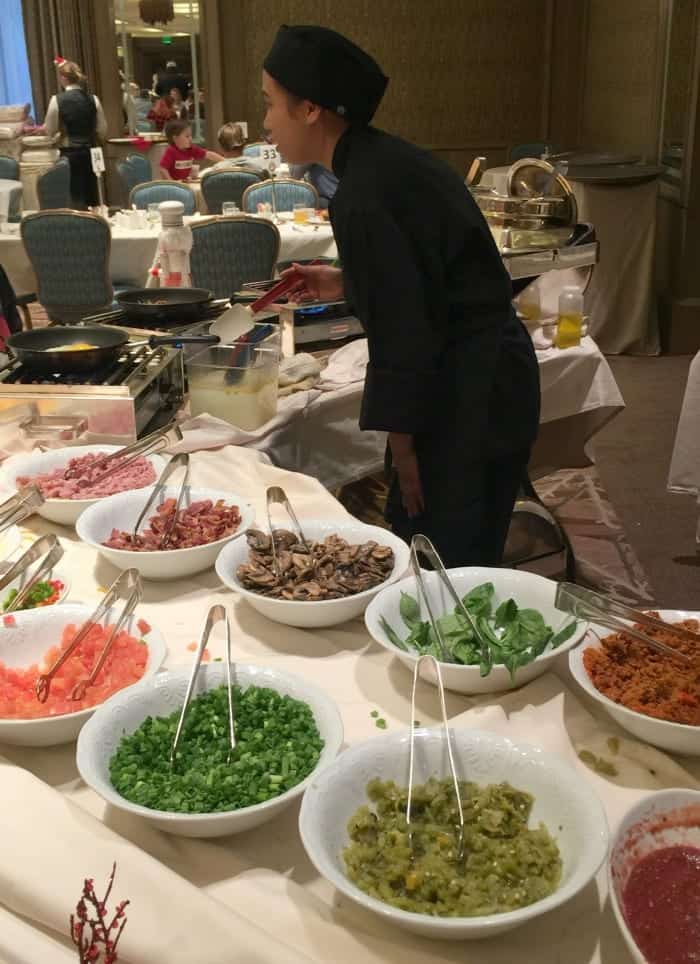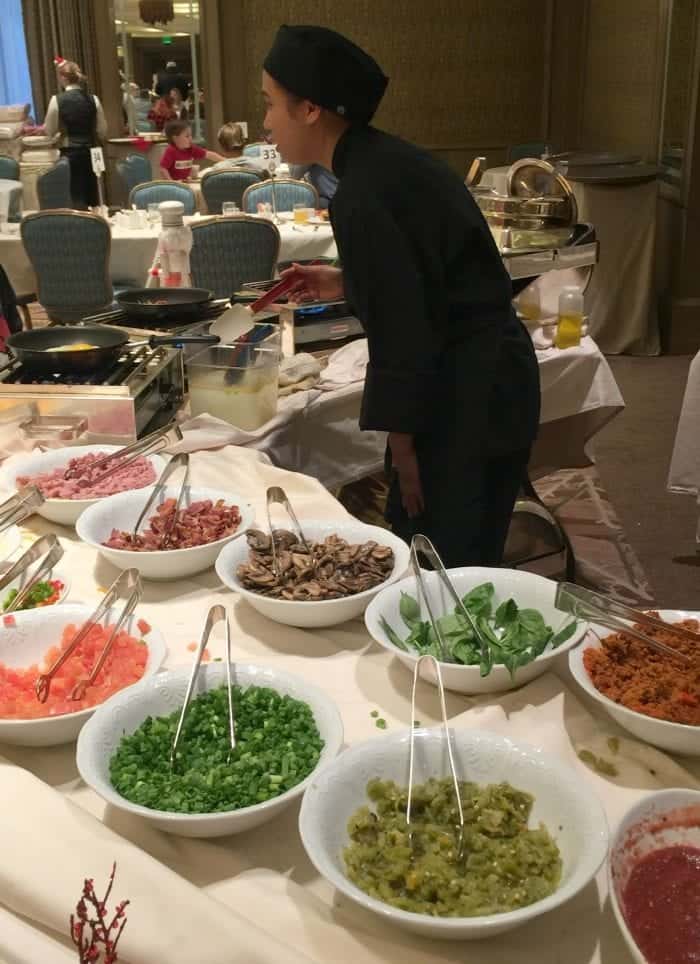 Lots of ingredients to choose from to make your omelet.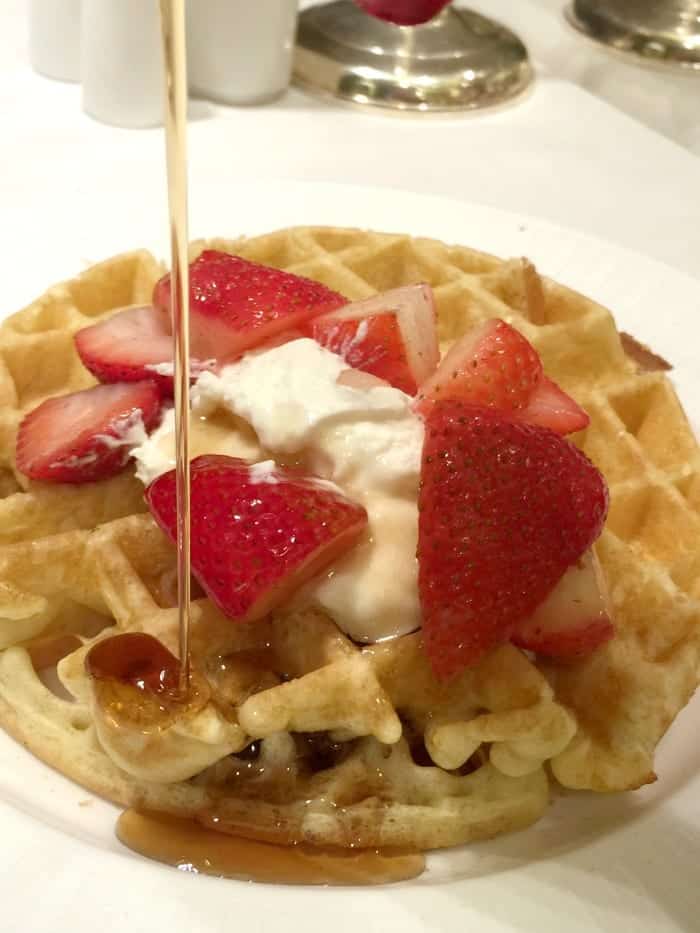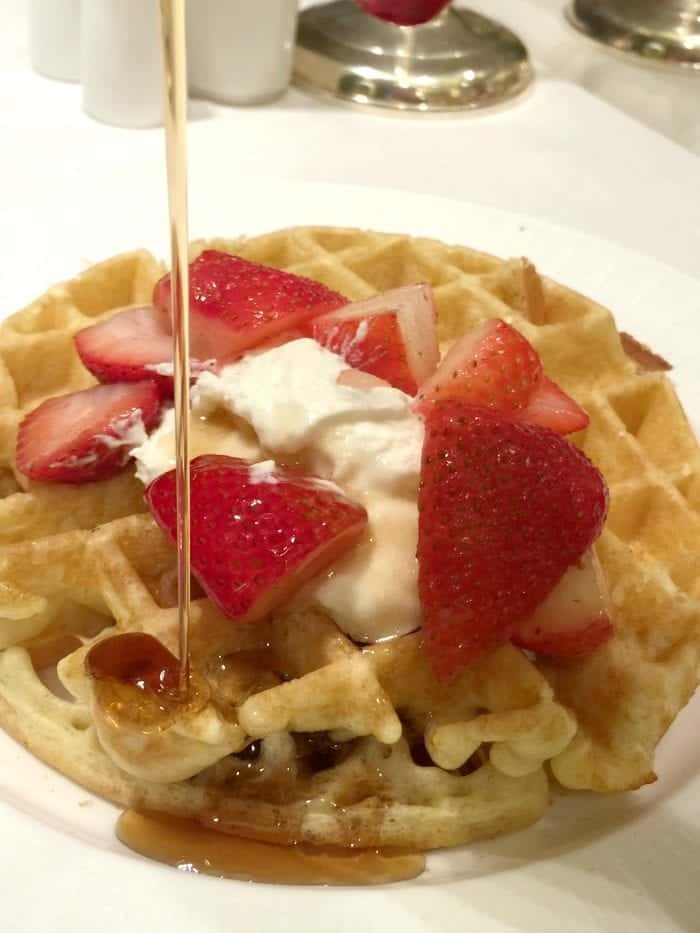 They had a "make your own" waffle bar as well. They were delicious!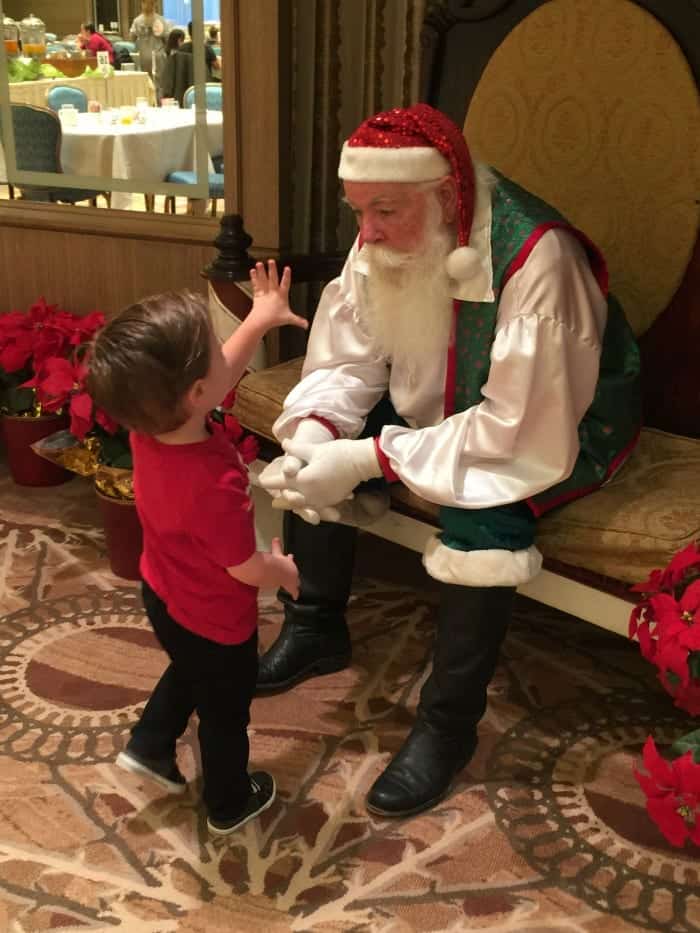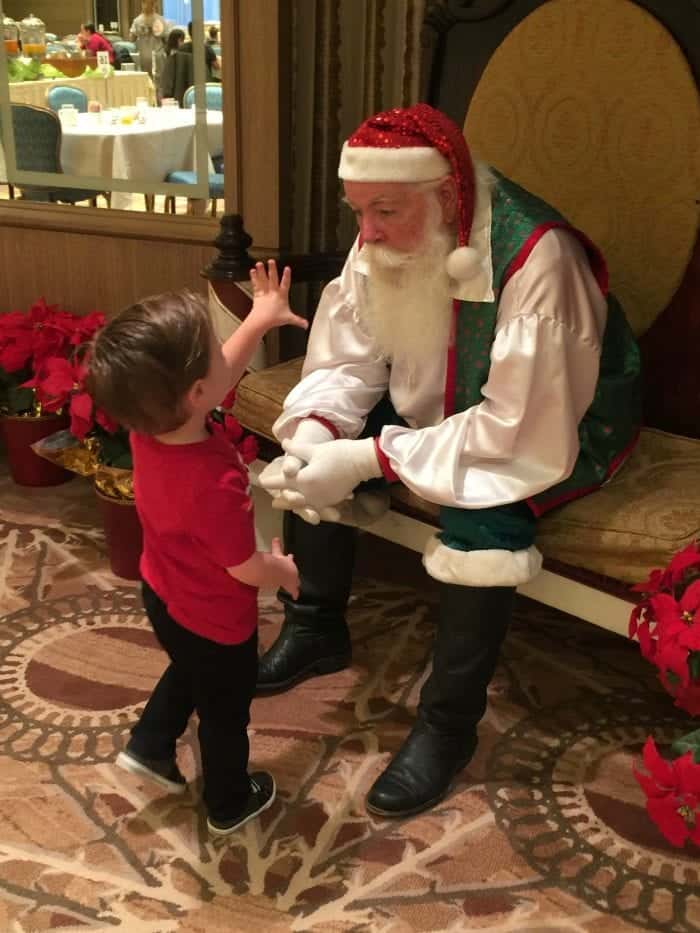 Pax visited Santa again telling him he wanted 5 toy quads for Christmas, lol!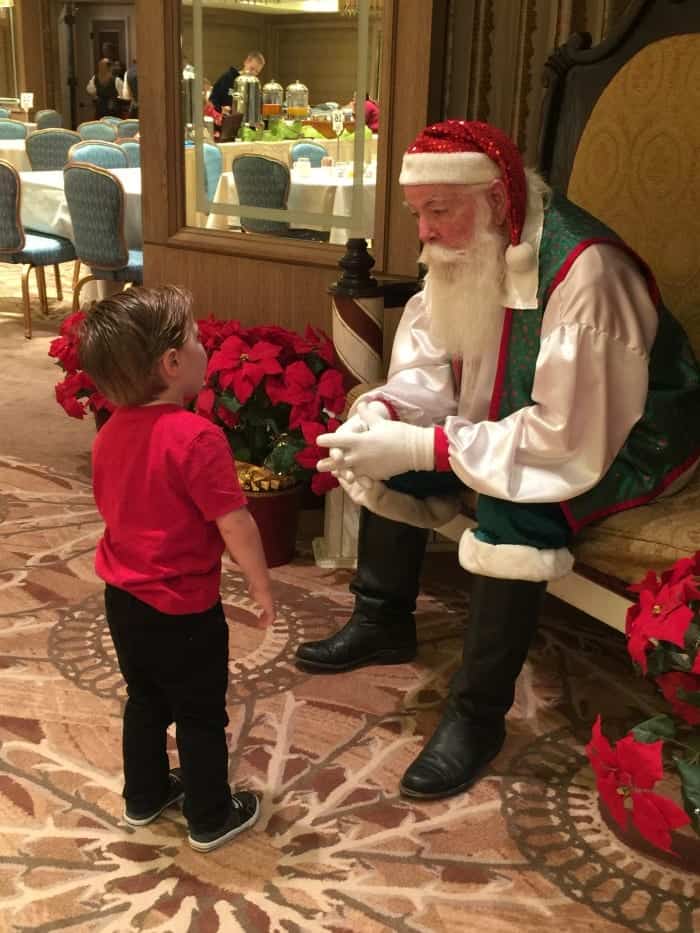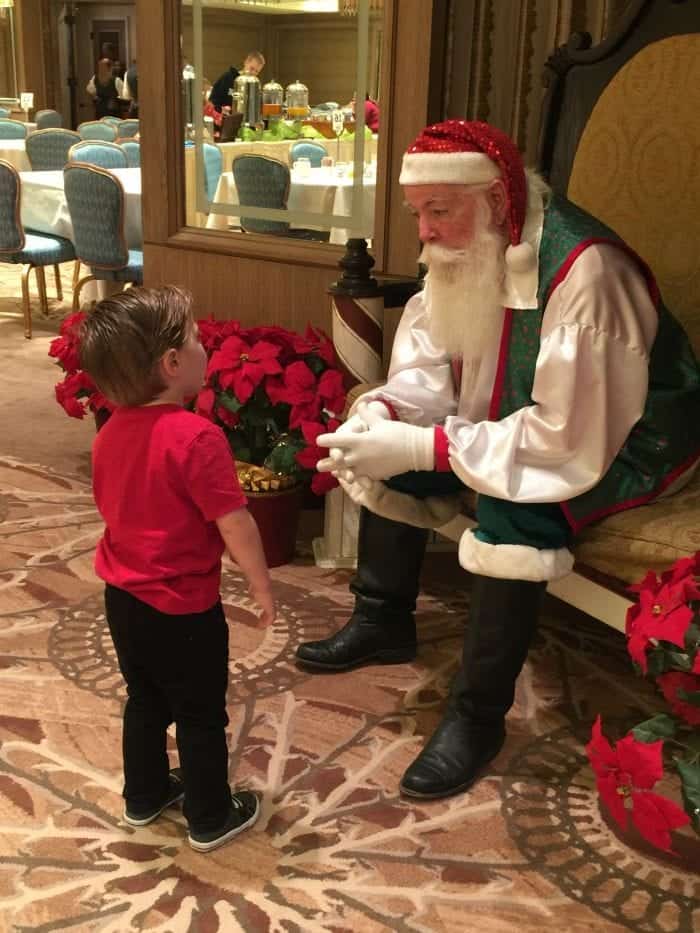 Still chatting about it, ha!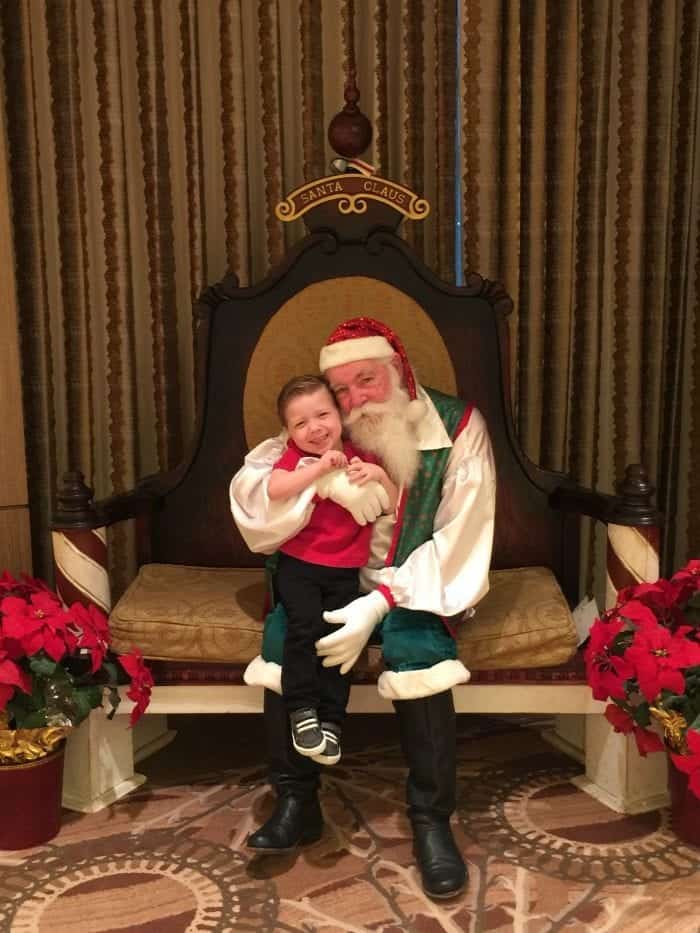 Love this one.
Love the memories we make these few days with the boys.
Review: Plan your trip at least 2-3 months in advance. I enjoyed budgeting a night at the hotel along with the Santa Breakfast to make a few more special memories. A really fun event for the whole family. Although geared for young children, my older boys still had a great time.
Pin to your favorite Travel and Christmas Board!