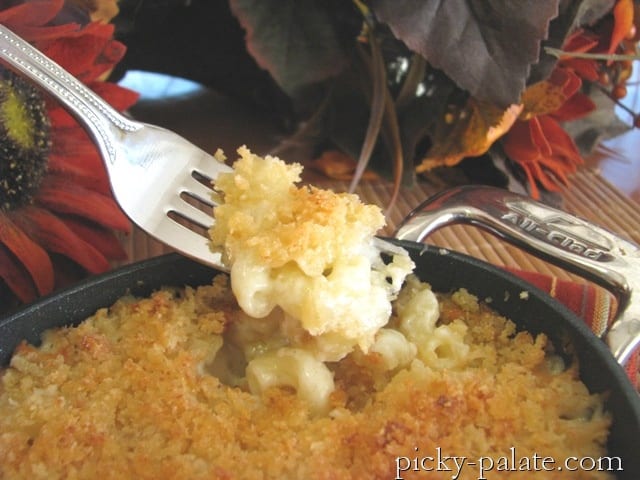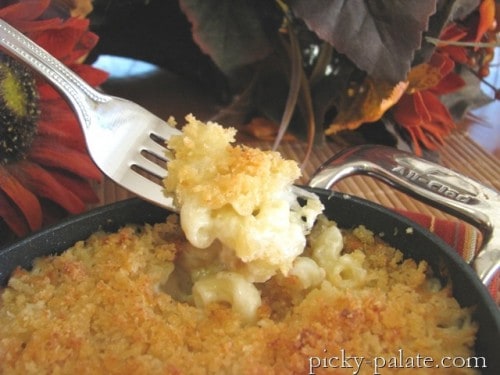 Good Tuesday to you! Still hanging out in AZ for the rest of the week enjoying running around with our family. It's been such a great trip so far. Saw "Did You Hear About The Morgans" last night. Fun date night movie. There are so many movies I want to see right now, hope to fit them all in this week!
We've only got 2 more days before the big "health" kick starts (thank heavens), so I was thinking…what would I indulge in right before a big diet starts??? Totally homemade mac and cheese. Hands down, no question!
I've compiled three of my most FAVORITE mac and cheese recipes that are sure to put a smile on your families faces if you feel the need to indulge one last time before the New Year 🙂
I am really looking forward to some healthy cooking, hope we can all lose those Holiday pounds together AFTER Jan 1st!! But until then…. Happy Eating 🙂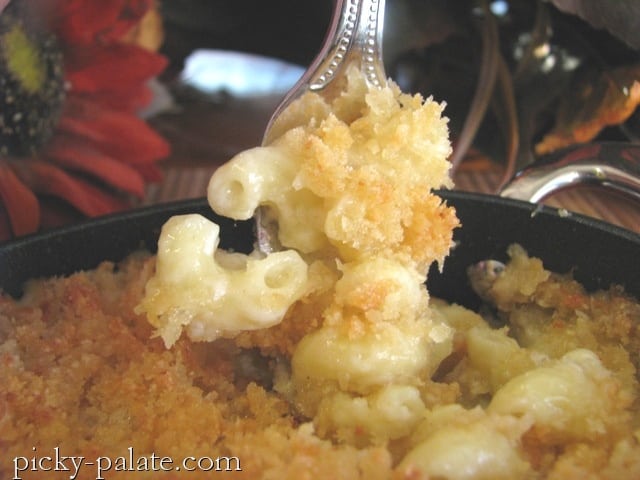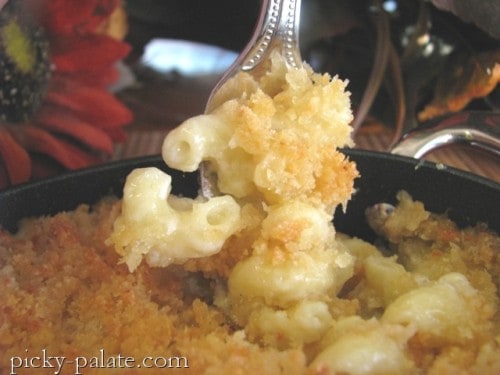 Chef Terrance Brennan's Gourmet Mac and Cheese
1 1/2 cups elbow macaroni
7 ½ Tbs Butter, divided
¼ Cup plus 2 Tablespoons Flour
3 Cups milk
2 ¼ Cups gruyere, shredded
½ Cup mascarpone cheese
¾ Cup bread crumbs
¼ Cup Parmesan Reggiano, grated
salt and fresh ground pepper
Bring 2 quarts of salted water to a boil and add the elbow macaroni. Cook until it's al dente, approximately 6 to 8 minutes.
While the macaroni is boiling, slowly melt 5 1/2 Tbs of butter over medium high heat in a medium sauce pan.
Add the flour, stirring, cook together for a minute or so. Do not brown the mixture; you want a blonde roux. Add the milk, whisking to avoid lumps. Bring mixture to a boil and continue whisking. Lower heat and simmer for about five minutes until it thickens.
While the milk is simmering, combine 2 Tbs butter and the bread crumbs, and melt together in a separate pan.
Add the Parmesan cheese. This adds another layer of flavor so it's not one-dimensional. Just cook until the butter is melted. Remove from heat.
When the milk is ready, add the mascarpone cheese. Then add gruyere cheese and whisk it in, and as soon as until it's melted, remove from the heat. This will happen quickly because the gruyere cheese should be grated and at room temperature.
Season with salt and black pepper and whisk to combine. Add the macaroni to the cheese sauce, mix it well, and when it's nicely incorporated, spoon it out into a cooking dish.
Sprinkle the bread crumbs on the top, using your hands to pat it down to make sure it's nice and evenly dispersed all over the surface. The topping becomes very crunchy when it bakes. Cook for about 35-40 minutes in a 350 degree oven until golden brown and bubbly.
_____________________________________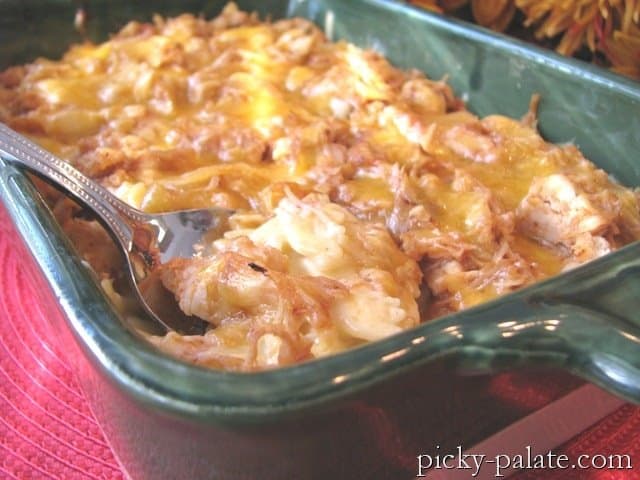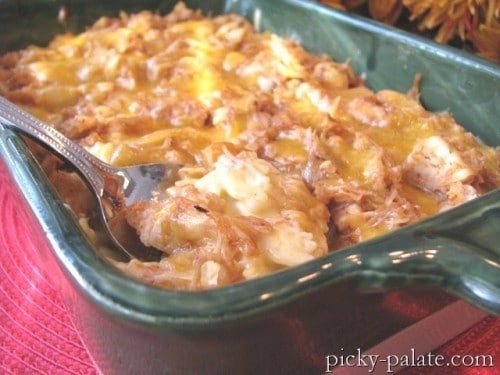 BBQ Chicken Crusted Smoked Cheddar Mac

1 lb mini farfalle pasta (use any pasta of choice)
5 Tablespoons butter
5 Tablespoons flour
1/2 teaspoon salt
1/2 teaspoon fresh cracked black pepper
4 Cups milk, I used 2%
5 Cups shredded Tillamook smoked cheddar cheese (you could use any cheddar cheese)
2 Cups shredded BBQ Chicken HERE is the recipe
1 Cup shredded Tillamook smoked cheddar cheese
1. Preheat oven to 350 degrees F. Cook pasta according to package directions; drain and set aside.
2. Melt butter into a large dutch oven or pot over medium heat. Whisk in flour, salt and pepper; cook for 1 minute stirring. Slowly whisk in milk until smooth. Increase heat to medium high, stir continuously until liquid thickens and comes to a low boil. Reduce heat to low and stir in cheddar cheese until smooth then add cooked pasta. Pour mixture into a large baking dish then top evenly with BBQ chicken. Sprinkle with additional cheddar cheese and bake for 25-30 minutes or until hot and bubbly.
3. Let cool for 5-10 minutes and serve.
__________________________________________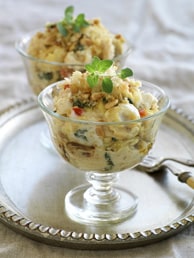 Four Cheese Chicken Florentine Tortellini
Click HERE for the recipe
________________________________
Hope eveyone has a safe and wonderful New Years Eve!! See you soon 🙂