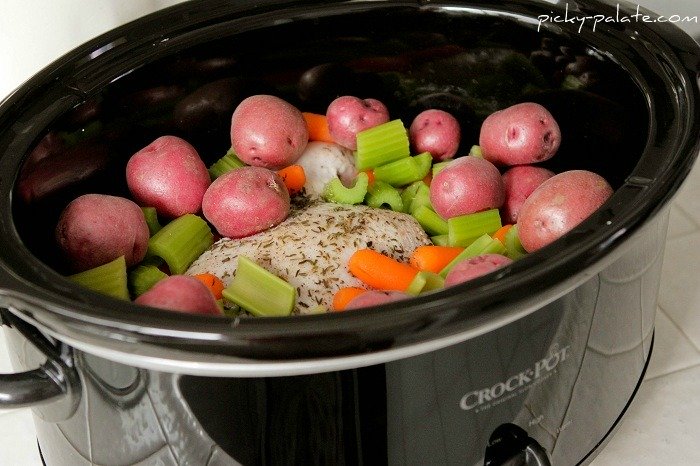 I love breaking out my crock pot for dinner recipes. I tend to use it in phases, so if you see a number of slow cooked recipes in the near future, you'll know why 🙂
Is there anything better than tossing a few ingredients into a big pot, closing the lid and coming home to a perfectly cooked dinner? This is exactly what you get with this recipe. It's so "no fuss" that I didn't even post a ton of photos. Keeping it simple today 🙂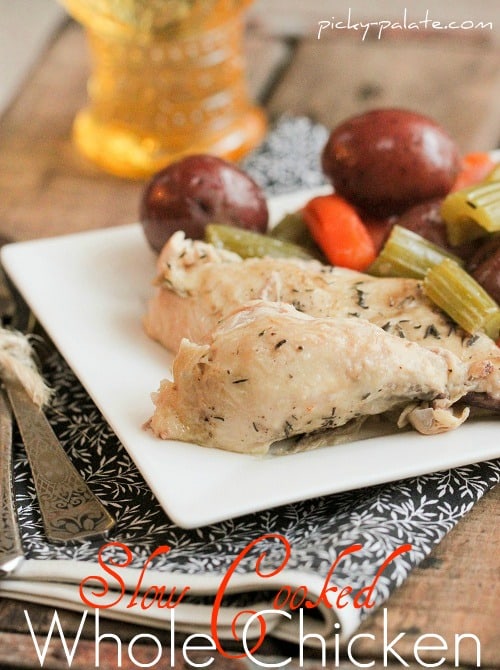 I placed a whole 3-5 pound chicken in my crock pot, seasoned with salt, pepper and thyme, then put some of our favorite vegetables on top, carrots, celery and potatoes. I added about 1/2 cup chicken broth, closed the lid and let the crock pot do it's magic.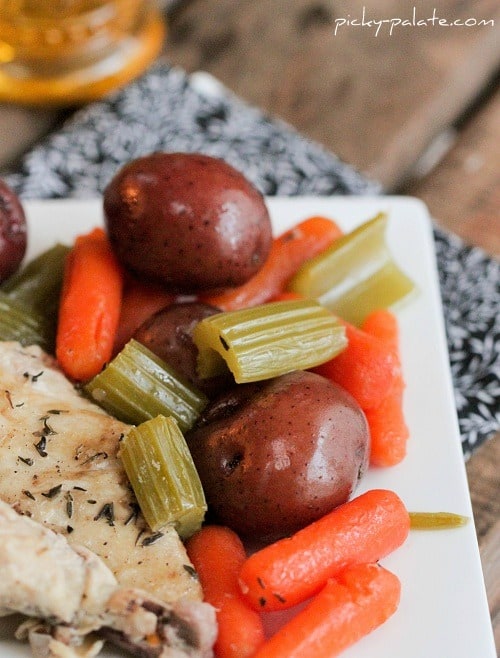 [ziplist]
Slow Cooked Whole Chicken and Vegetables
3-5 pound whole chicken
1/2 teaspoon salt
1/2 teaspoon freshly ground black pepper
1/2 teaspoon dried thyme
5-6 stalks of celery cut into 1 inch pieces
1 pound bag baby carrots
10-12 baby red potatoes
1/2 cup chicken broth
1. Preheat crock pot to high setting. Place chicken into crock pot, breast side up. Season with salt, pepper and thyme. Add celery, carrots and potatoes. Pour in chicken broth, close lid and let cook on high for 4-5 hours or until chicken is cooked through. Serve with warm rolls and a salad if desired.
Makes 4-6 servings
________________________________
Have a great day! Come back soon!