Sweet Potato Cupcakes with Cinnamon Sugar Cream Cheese Frosting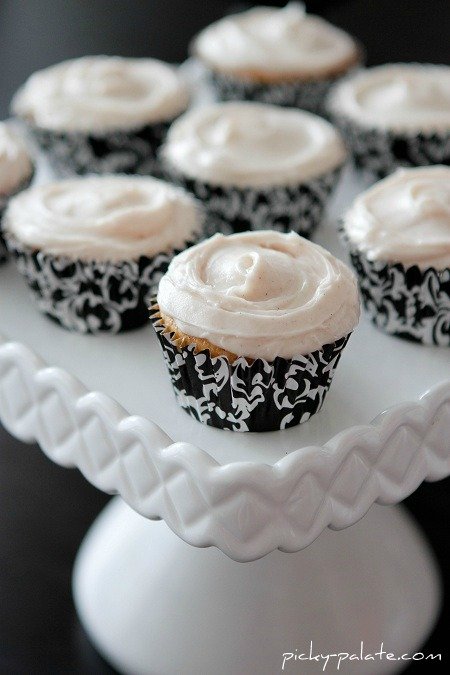 Oh my gosh, how excited is everyone for Thanksgiving this week?!  Seriously one of the best holidays ever!  I LOVE our road trip to AZ and all the food we consume.  It's worth every darn calorie 🙂
Now, I have to be honest, I am not the first to run over to the sweet potato casserole at the Thanksgiving table, however in cupcake form…..they are the bomb, lol!

MY LATEST VIDEOS
Sweet, cinnamon-y and very festive indeed.  They are soft, moist and perfectly frosted with a cinnamon sugar cream cheese frosting.  Did I mention this is a one bowl recipe?!  Love!
Oh and on a side note….we are moving in like 2 weeks, just down the street but trying to do this during the holidays is slightly overwhelming so I will be spotlighting some of my favorite blogging friends during the next few weeks, to help get me through my move 🙂  Stay tuned for that, it will be really fun!
Ok, Happy Thanksgiving this week!  Enjoy!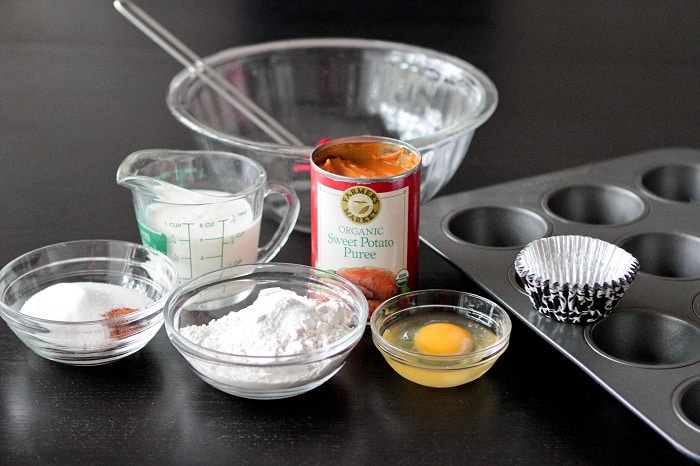 Here is your simple one bowl recipe line up.  See recipe below for the details 🙂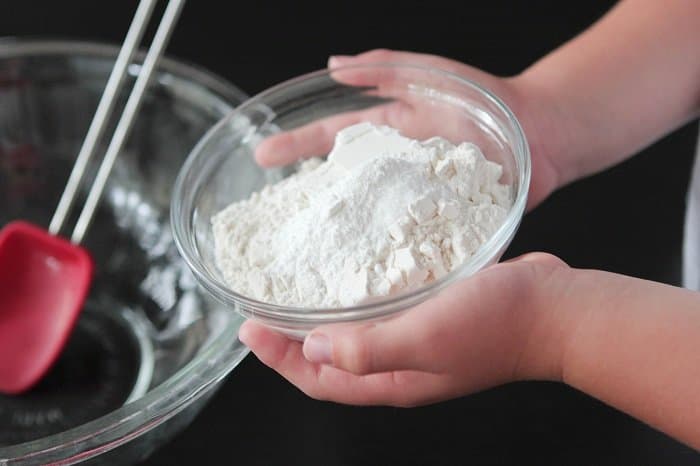 My little sweetie pie was helping me with this recipe.  Love his little hands 🙂  I started with the flour, but any order is fine.  Just dump it all in.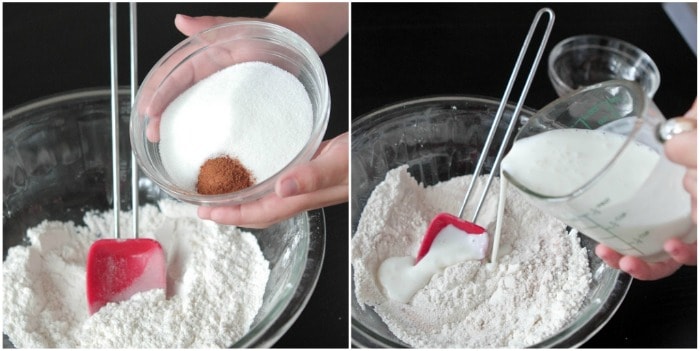 Here he is adding the cinnamon, sugar and buttermilk.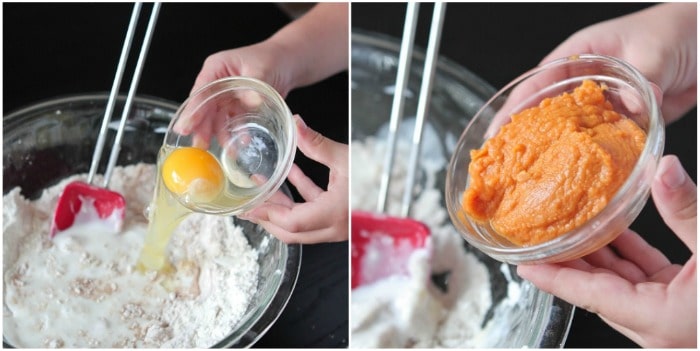 Adding our egg and sweet potato puree.  I found my can of sweet potato puree right next to the cans of pumpkins.  You should be able to find it no problem.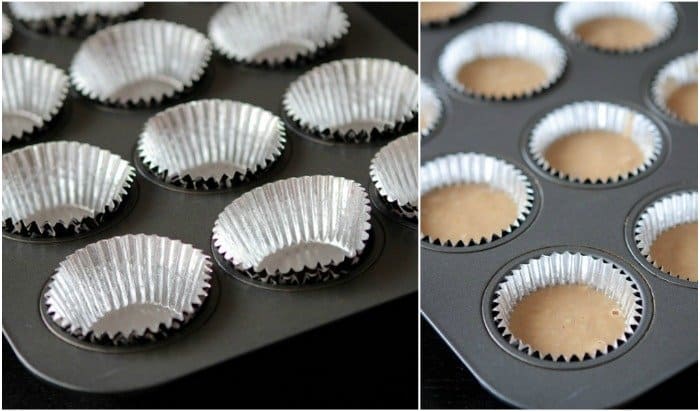 Line em' up and fill 3/4 way full.  You will bake these at 350 degrees F. for 20-25 minutes, they smell incredible while baking!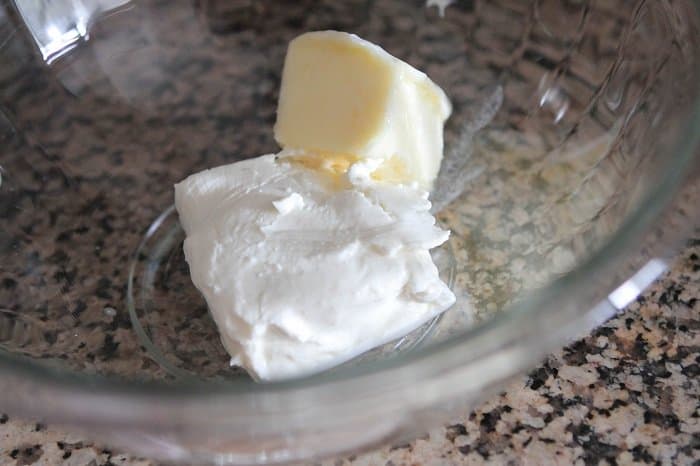 While the cupcakes are baking, prepare your frosting.  Cream your cream cheese and butter until nice and creamy.  Make sure they are both room temperature, makes all the difference in the world.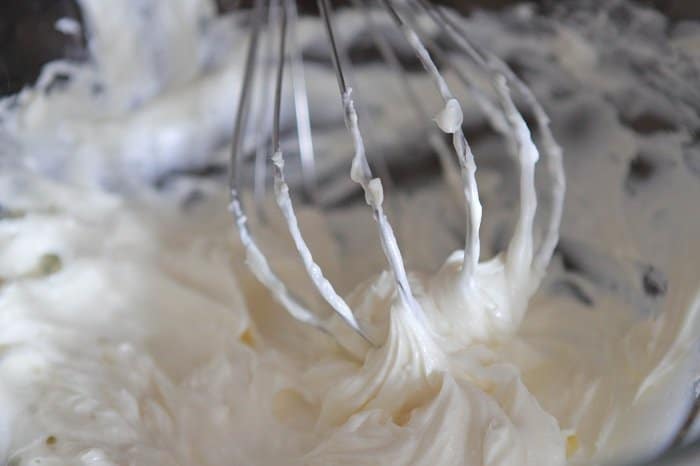 Creamy and dreamy 🙂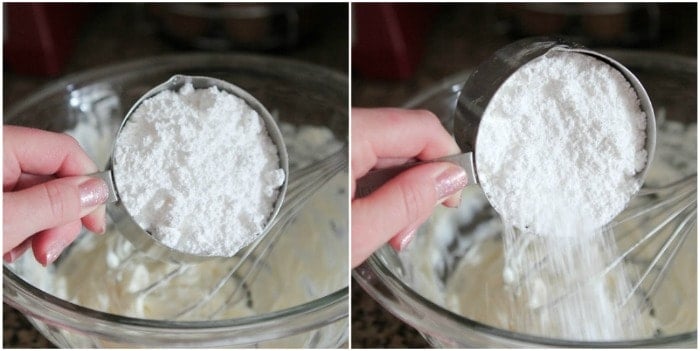 Time to add your powdered sugar to the mix.  I usually add 1 cup at at time.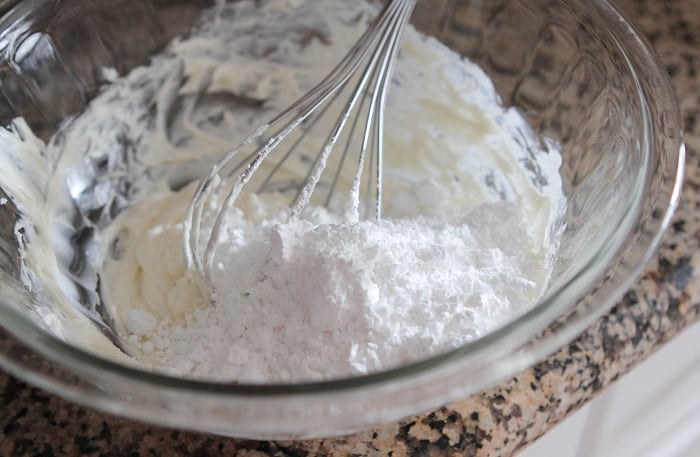 Mix, then add your remaining cups of powdered sugar until a nice consistency.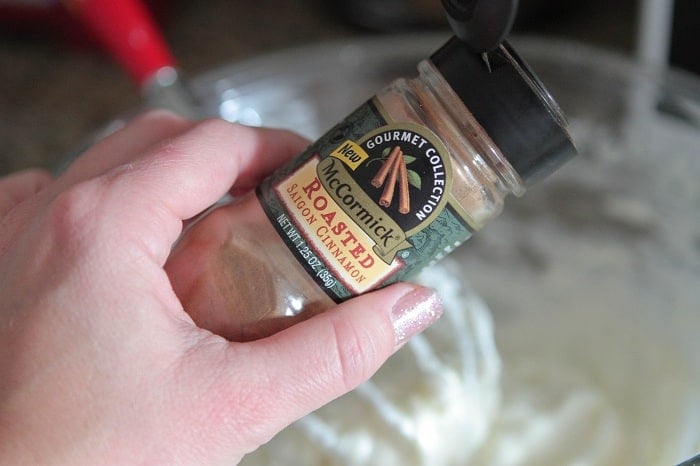 Time for some cinnamon.  Any cinnamon will do the trick.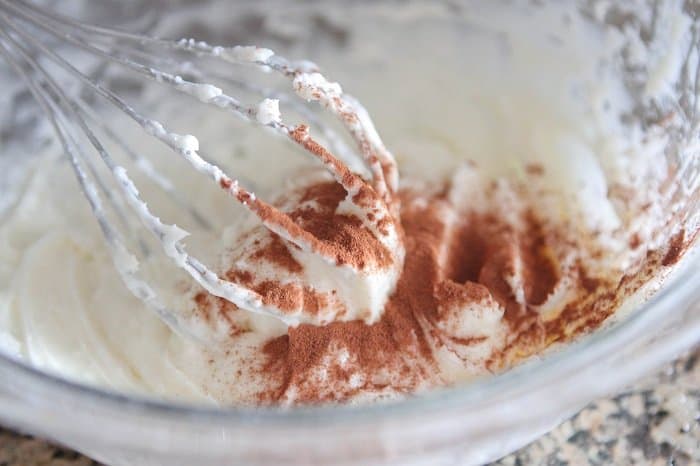 Fabulous.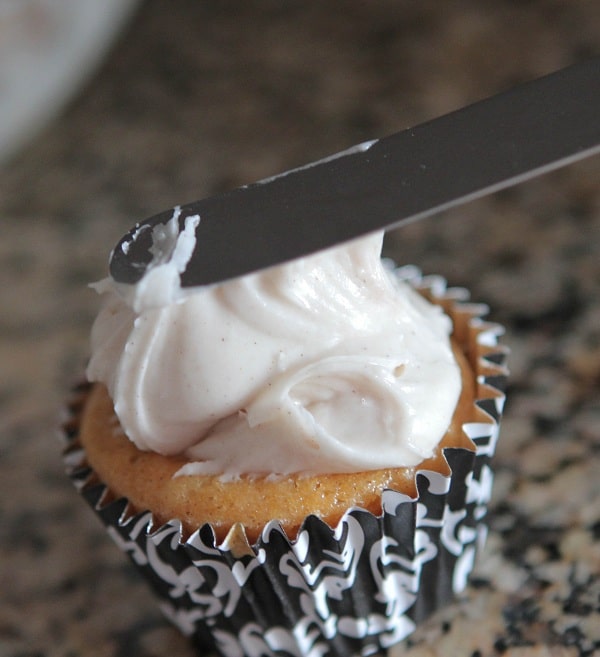 Spread frosting over your cooled cupcakes.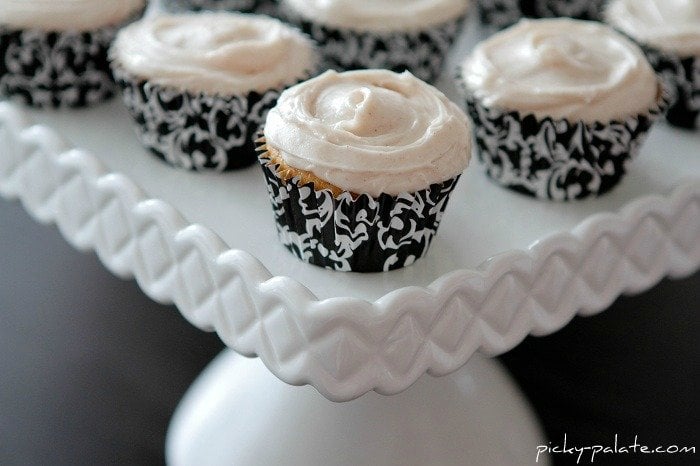 Gorgeous and delicious!  Enjoy 🙂
[ziplist]
Sweet Potato Cupcakes with Cinnamon Sugar Cream Cheese Frosting
3/4 cup all purpose flour
1/2 tablespoon baking powder
1/4 teaspoon salt
1/2 teaspoon cinnamon
1/2 cup granulated sugar
1/4 cup canned sweet potato puree
1 large egg
3/4 cup buttermilk
4 tablespoons softened cream cheese
4 tablespoons softened unsalted butter
3 to 4 cups powdered sugar
1/2 teaspoon cinnamon
1. Preheat oven to 350 degrees F. and line 12 muffin cups with paper liners.
2. In a large bowl add the flour, baking powder, salt, cinnamon, sugar, sweet potato, egg, and buttermilk. Mix until well combined, about 15 to 30 seconds with a large spoon. Fill prepared muffin cups 3/4 full with batter.
3. Bake for 20-25 minutes until cooked through. Let cool completely.
4. To prepare frosting, place butter and cream cheese into a mixing bowl, beating until creamy and smooth. Slowly add powdered sugar until you get the consistency you desire….between 3 and 4 cups. Stir in cinnamon then frost over cupcakes. Now…..stuff your face 🙂
Makes 12 cupcakes
______________________________
Have a great day, come back soon!
FOLLOW PICKY PALATE ON INSTAGRAM! Show me what recipes you're making from Picky Palate by using #pickypalate.
Other recipes you may enjoy...
Comments