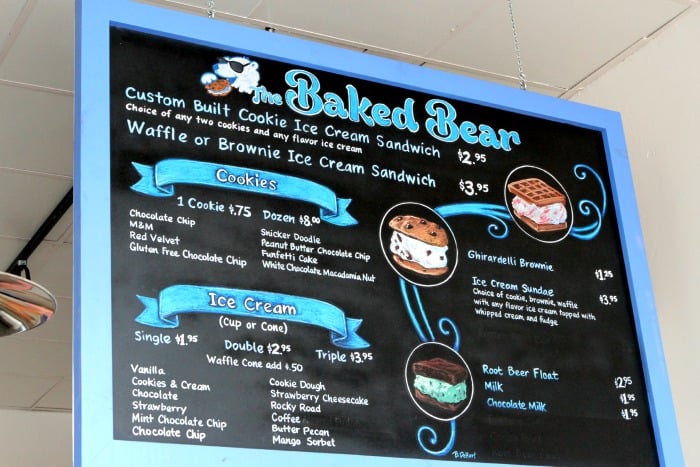 We had the pleasure of biking to The Baked Bear Custom Cookie Ice Cream Sandwiches in Pacific Beach a couple weeks ago while visiting San Diego. You can choose between cookies, brownies or even waffles to start your custom ice cream sandwich.
There are about a dozen ice cream flavors to choose from too. Decisions decisions! Yes, it was difficult to choose between the many options. When faced with two positive inconsequential choices, are you one to have a difficult time to choose?
If so, my advice for your first trip here, is to select the combinations that you know best. Then, on subsequent trips, think outside the box and get creative.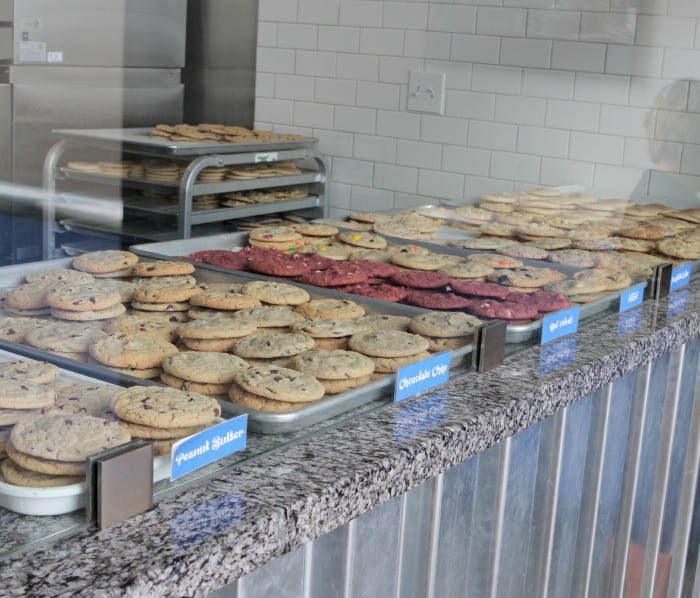 Here's a look at the cookie counter found right when you walk in the door. When we visited there was peanut butter, chocolate chip, red velvet, m&m, funfetti and snickerdoodle. Fun to choose 2 different cookies, we did 🙂
Here's my creation….M&M cookie on top, funfetti cookie on the bottom and cookie dough ice cream. Amazing.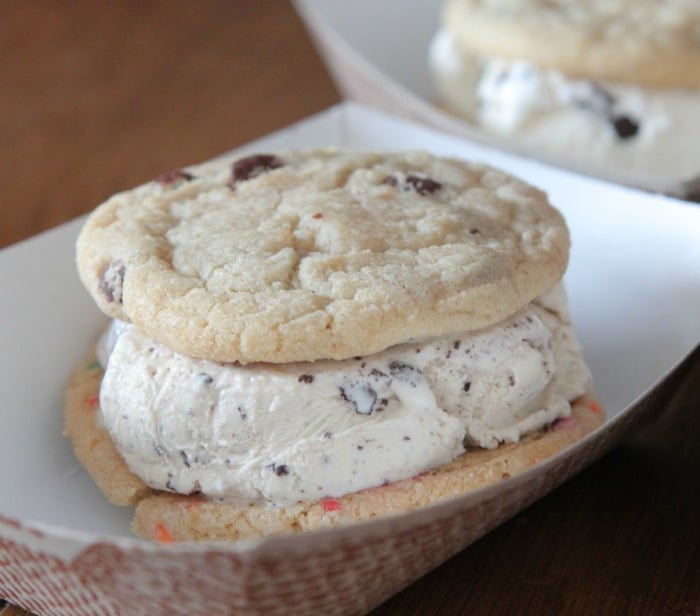 Mason's was my favorite….chocolate chip cookie on top, funfetti on the bottom with cookies and cream ice cream. Mmm!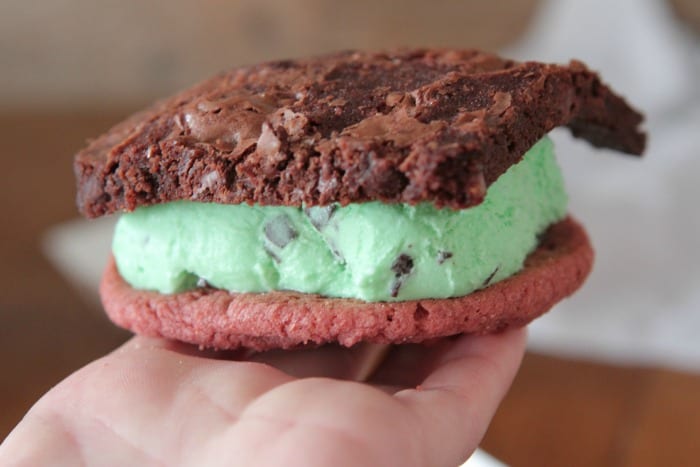 Cullen chose a Ghirardelli brownie on top, red velvet cookie on the bottom with mint and chip. Not bad but he was scrounging to eat Mason's concoction.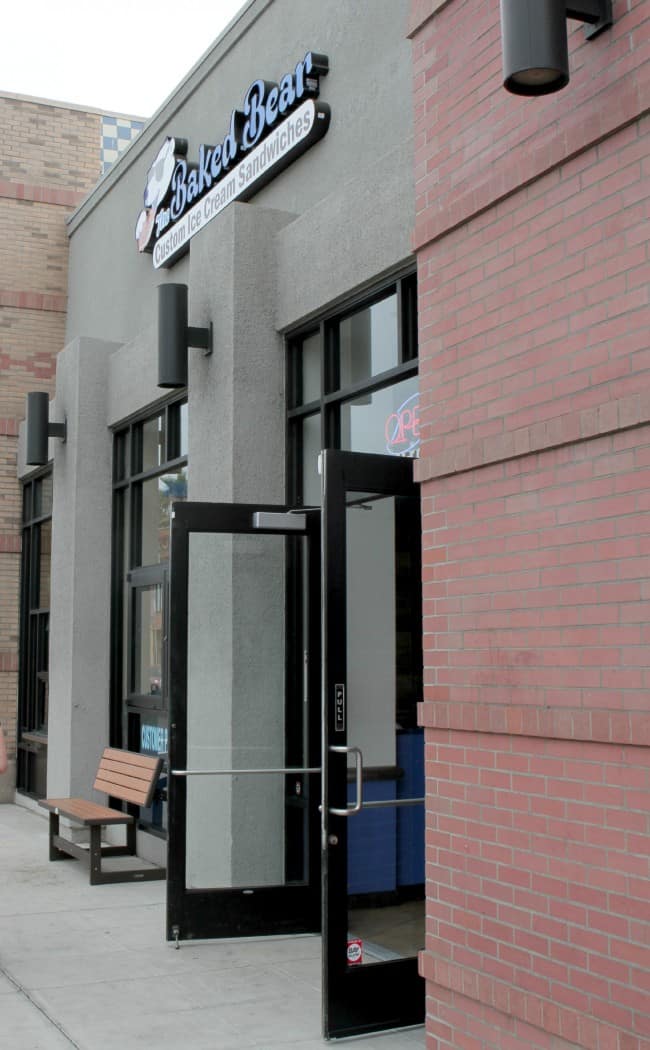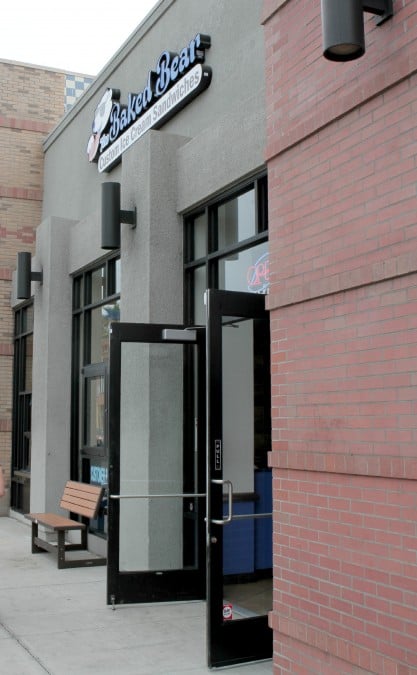 A definite visit for Pacific Beach. Be prepared for a line to order but use this time wisely to make your choice. The pressure may be intense when you're at the counter. 🙂 And yes, there's no line in the above photo because we waiting to take it until there were only ghosts in line.
LOCATION:
The Baked Bear
4516 Mission Blvd Ste C
San Diego 92109 (Pacific Beach)
OURBILL: $11.51 (3 sandwiches, 1 cone)