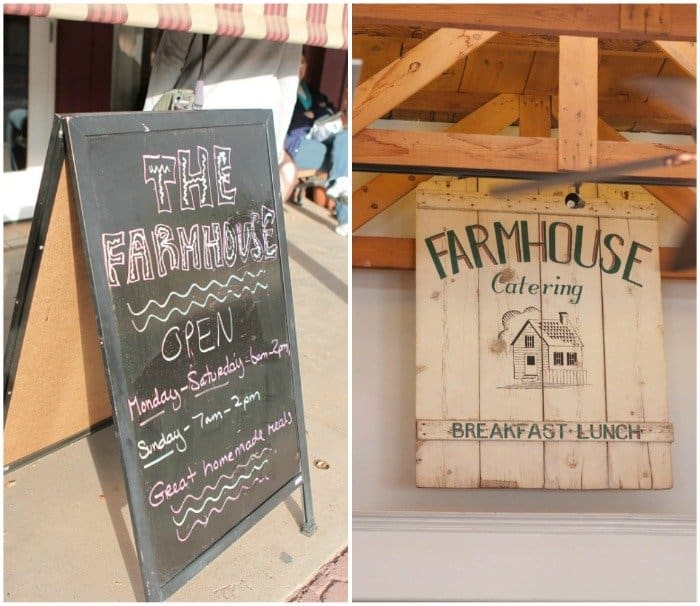 Gilbert, AZ is near and dear to my heart, because we lived there for 8 years before moving to CA three years ago. It was where we bought our first home and had both of our boys. So many memories in Gilbert.
When we go back to AZ to visit our family, I love going out to eat to my favorite places. The Farmhouse is no exception, it is a great place to go to breakfast or lunch. There will most likely be a line of people waiting to get in when you arrive so be prepared 🙂
Click HERE to see the full Breakfast menu and HERE for the full lunch menu.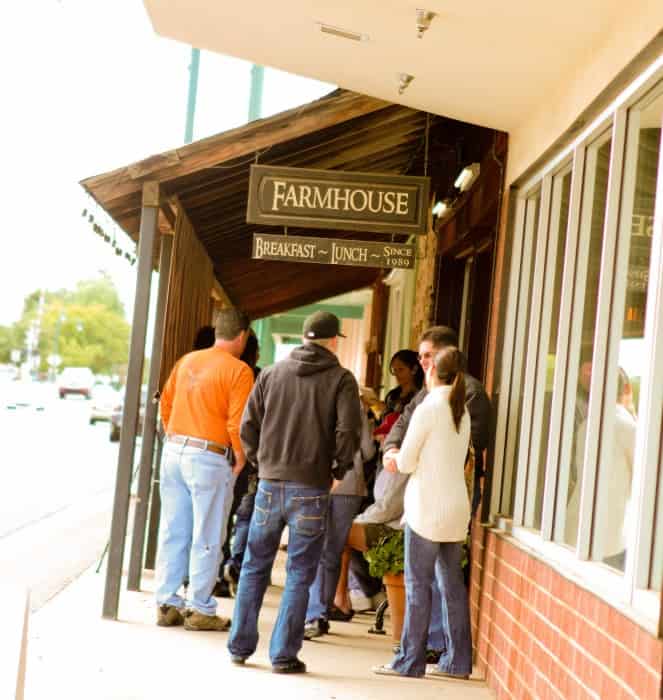 You know the food is good when people wait outside to be seated, right?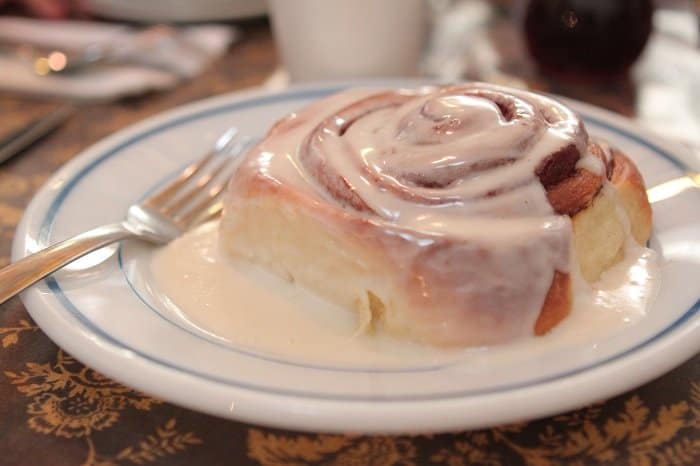 We waited about 20 minutes on a Saturday morning at 8:30am. When I feasted my eyes on the menu, I knew we had to start with the warm giant cinnamon roll. Watch how fast it disappears!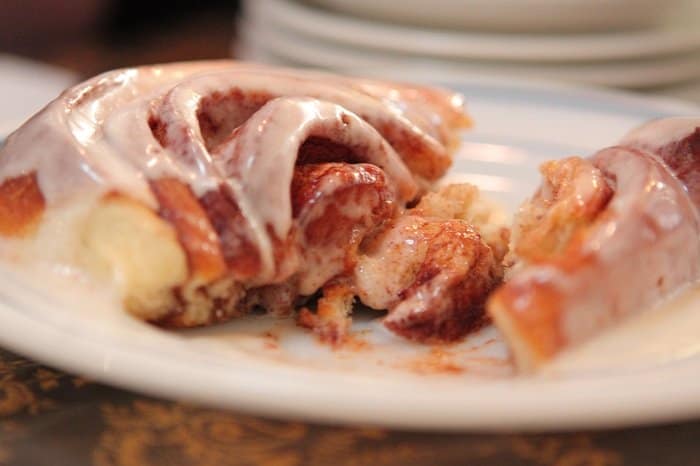 It was warm, soft and perfectly cinnamon-y! A must order if you ask me.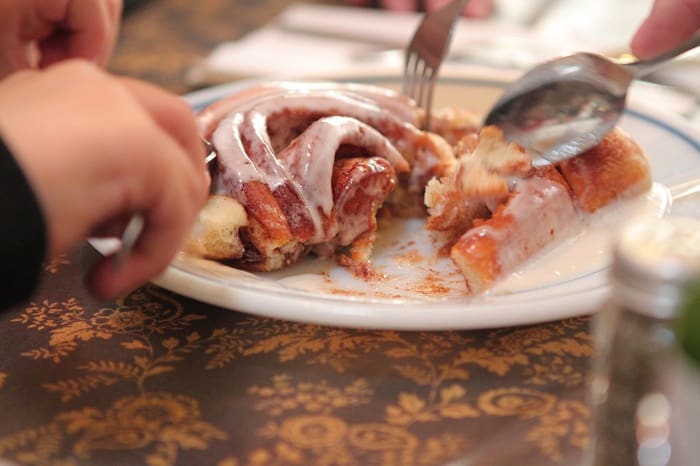 All 6 of us grabbed our forks and went to town…..as you can see.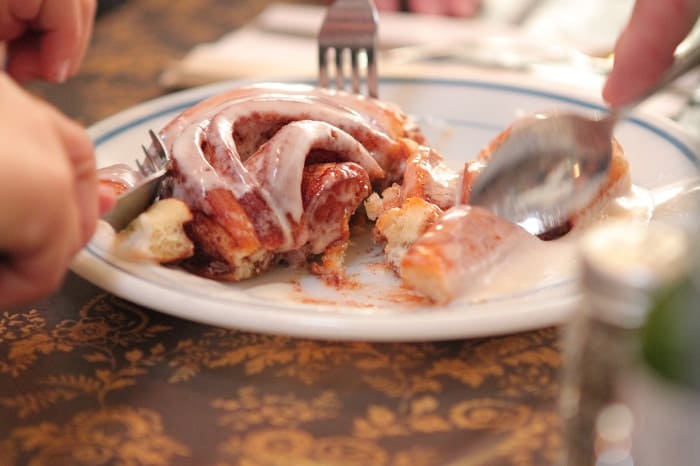 There was definitely some fork fighting going on 🙂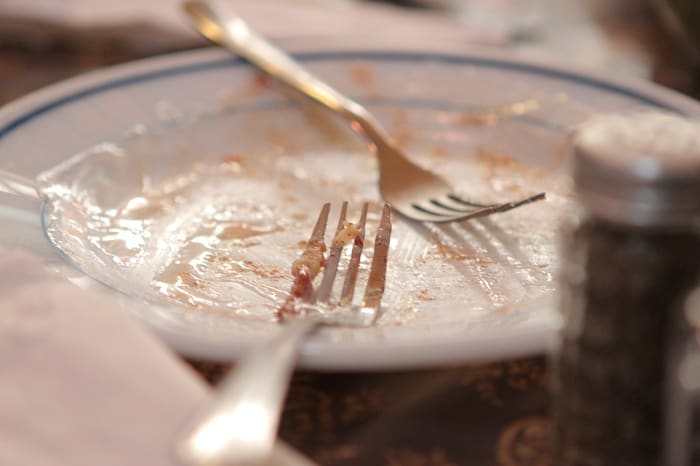 Yah, I'd say we devoured it in about 60 seconds or so.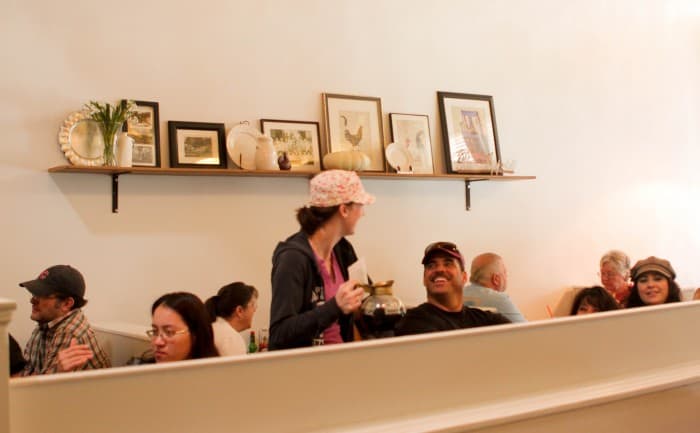 The atmosphere is very friendly and country-like. It is a very small restaurant inside, but worth the wait.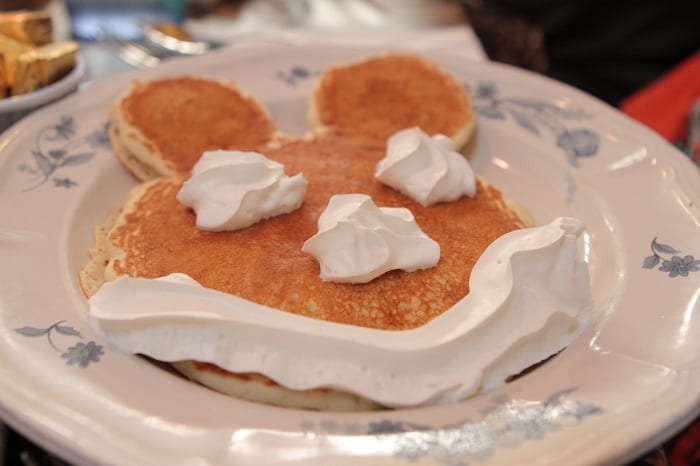 The kids ordered the fun pancakes. Enjoyed them.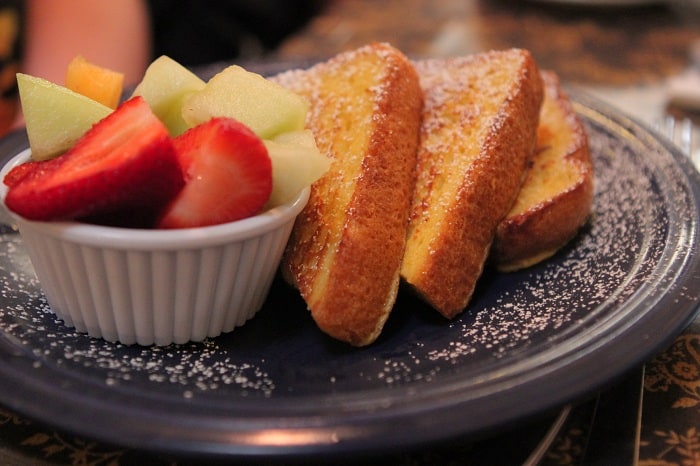 The French Toast was great. Thick Texas Toast, just how I like it.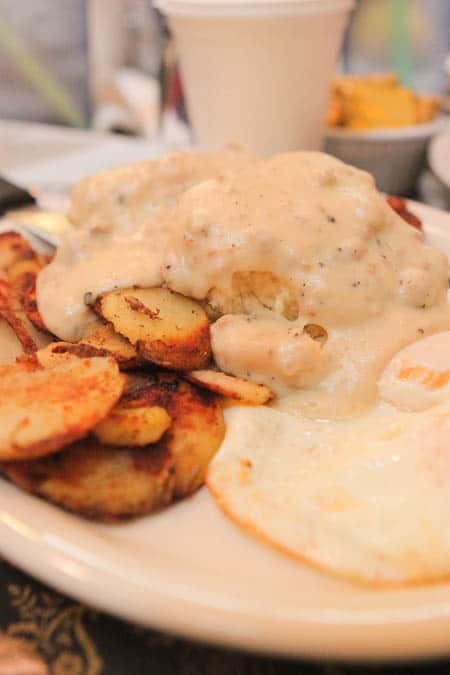 My Dad ordered the special of the day which was Country Fried Steak with Gravy, an egg and breakfast potatoes. Yum! It was hearty that's for sure. You won't need lunch or dinner when you order this one 🙂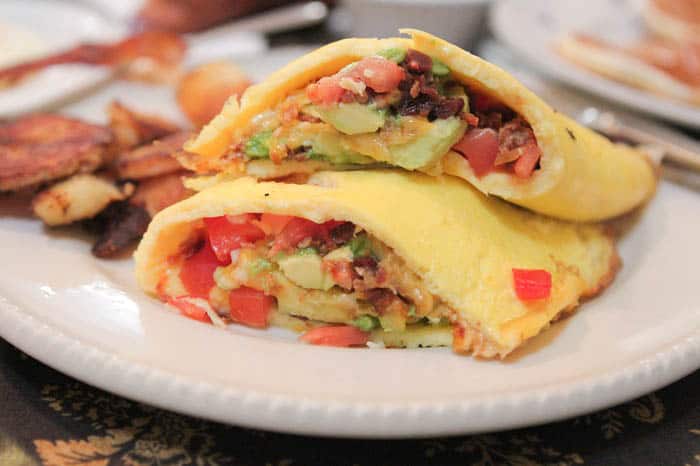 I ordered this bacon, egg, cheese and tomato omelet. It was DELICIOUS, full of flavor.
Farmhouse is a great place to go with family and friends if you are not in a hurry to get in and out. Definitely go expecting to wait, but also expect a great meal and friendly environment. I am looking forward to going back and ordering that cinnamon roll again!
Have a great day and be sure to check out Farmhouse if ever in Gilbert, AZ!
The Farmhouse Restaurant
228 N Gilbert Road
Gilbert, AZ 85234
480 926-0676
Hours: Mon-Sat. 6AM-2PM Sun. 7AM-2PM