Wow! were we surprised as we were eating at the Village Haus located in Disneyland California Fantasyland. The quality has definitely been improved over the years. We went into this dining experience somewhat dreading eating here because our faded memory of past visits is that of below average eating. Yes, it's true–set your expectations low and you will be one happy person.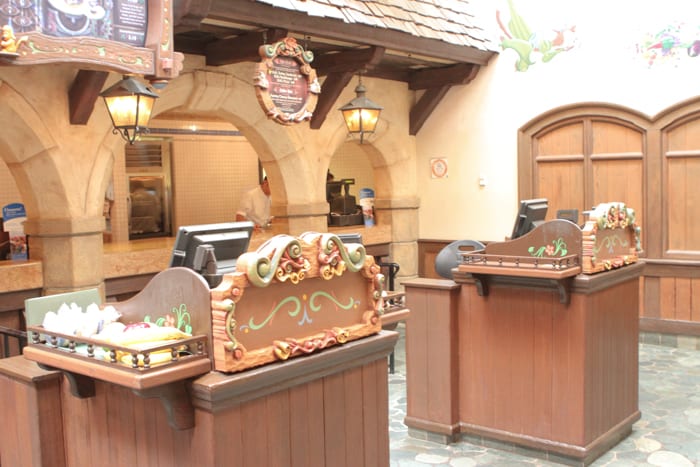 You walk in to a somewhat dark dining room with light at the end of the short tunnel; on the other end are a number of lines to place your order. There is no lacking of decorations here.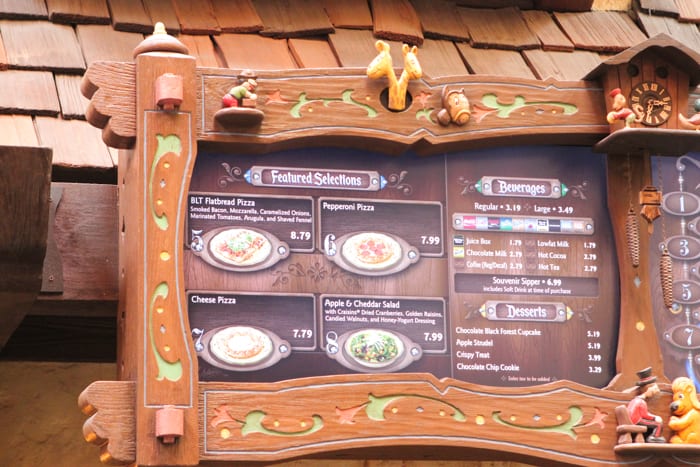 We showed up on a Saturday in September at 12:30pm; Disneyland California was moderately busy. In the Village Haus, there were three lines at about 10 feet long each.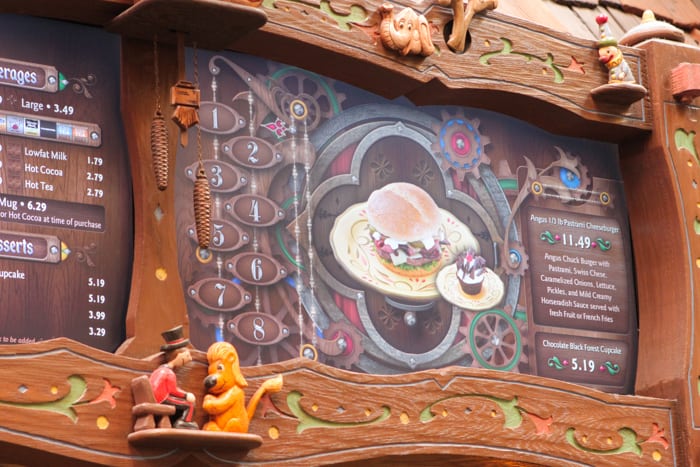 They have animated menus showing each of the dishes you can order. I can't think of another location in Disneyland California where the menu is animated…..I'm sure it exists elsewhere though.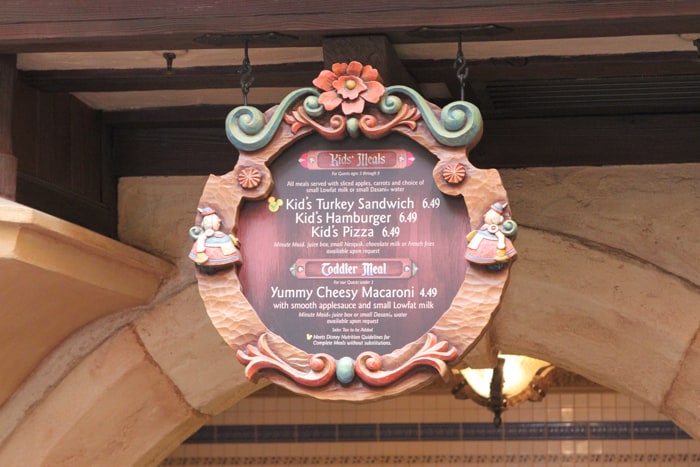 Kids menu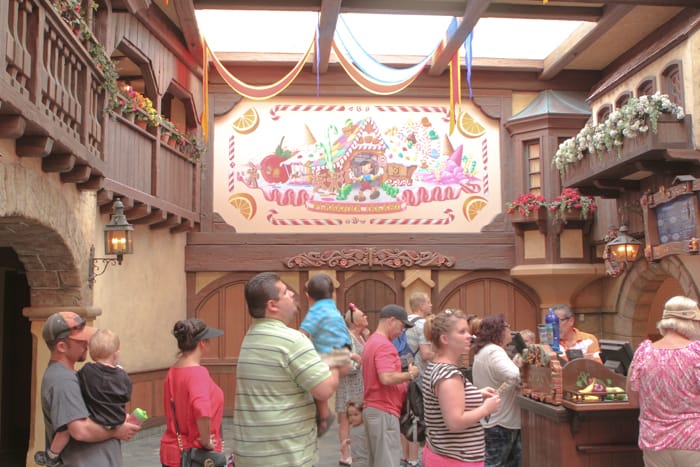 The lines are not too bad on this Saturday in September around lunch time.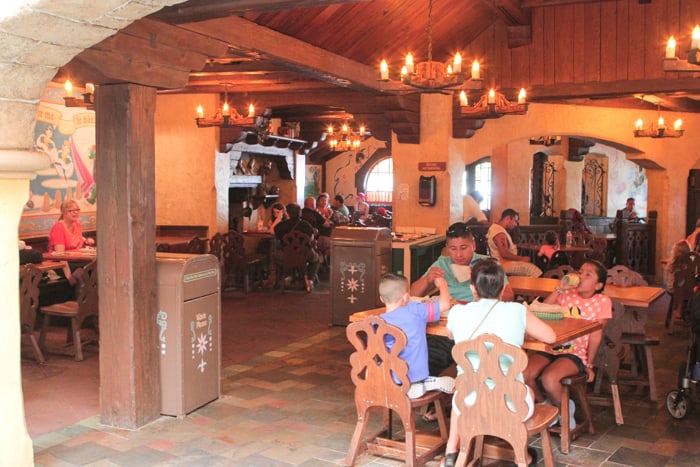 The inside dining area has low lighting, which matches the architecture and feel of the experience.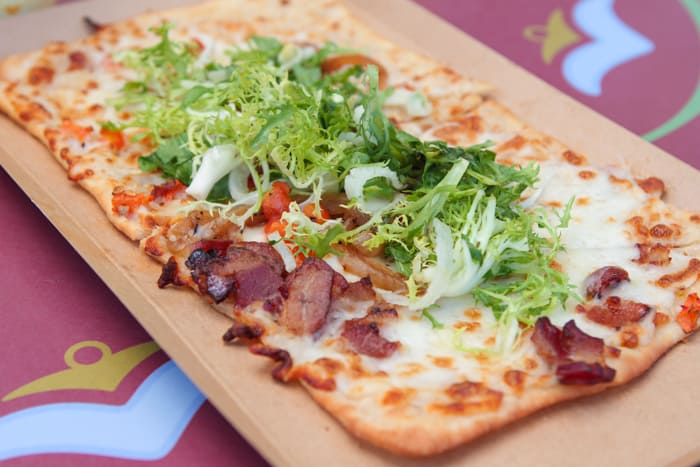 BLT FLATBREAD PIZZA
This pizza is a must order. If you're hungry, order two as it is flat, thin, and light.
Angus 1/3 lb Pastrami Cheeseburger
This pastrami burger is another must order.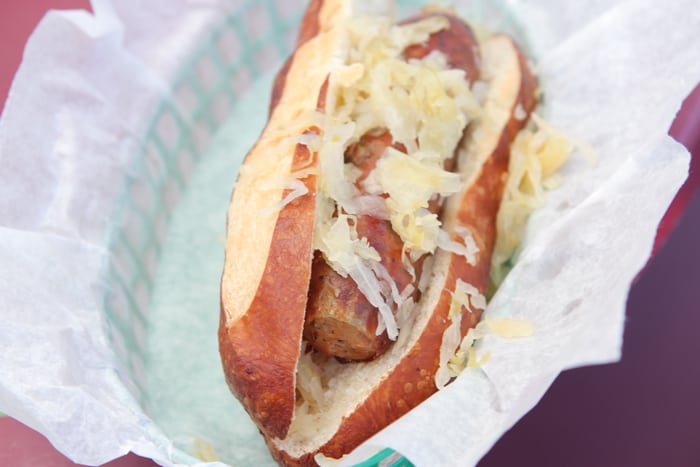 Chicken Sausage in a Pretzel Roll
Another great dish that we all loved.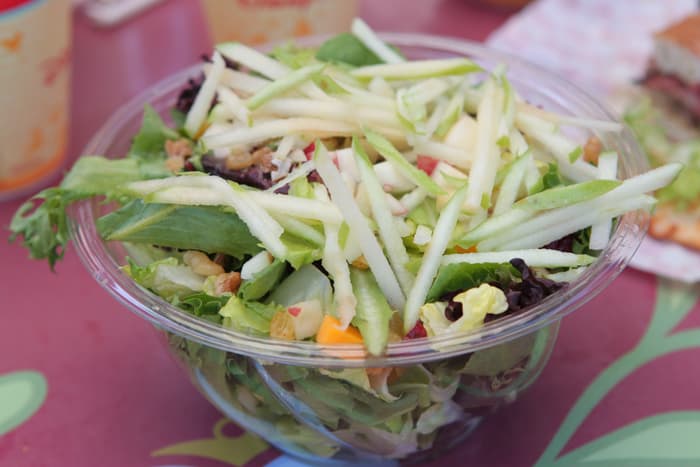 Apple & Cheddar Salad
None of us were a fan of this salad. The apple slices produce an appealing look, but the dressing left us wanting another.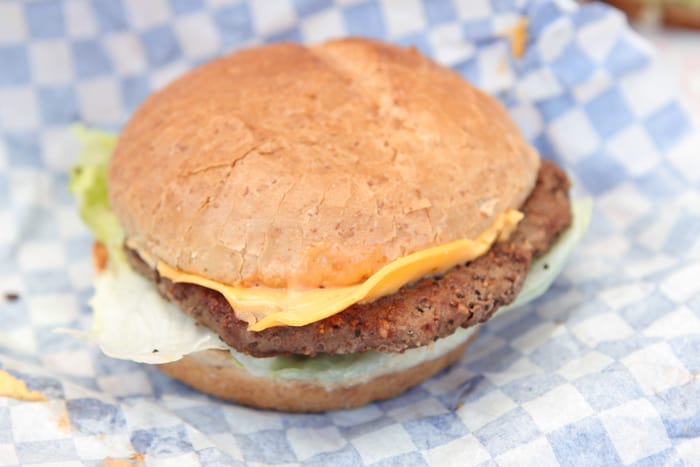 Village Haus Restaurant Review-5
We continue to be impressed with the quality of the hamburger buns at Disney.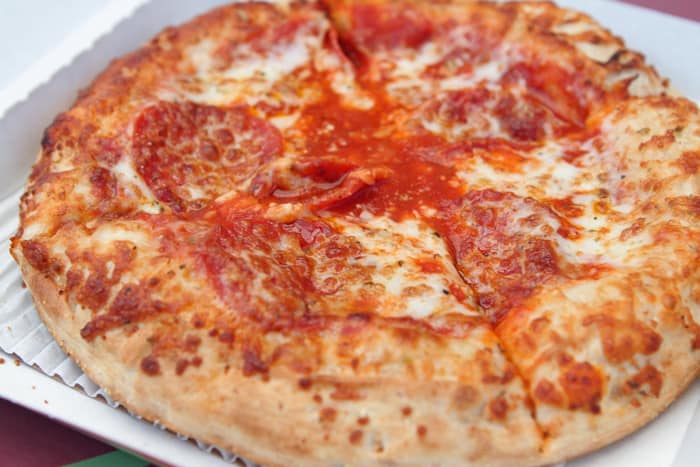 Kids Pizza
This children's pizza was fine but slightly on the "too much sauce" side of things, according to our oldest.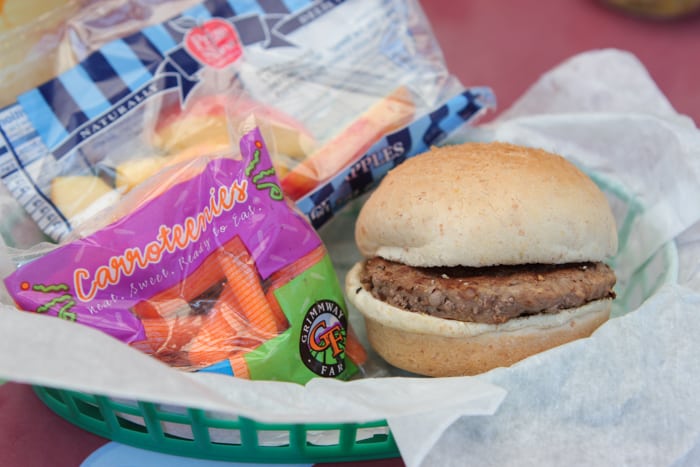 Kids Hamburger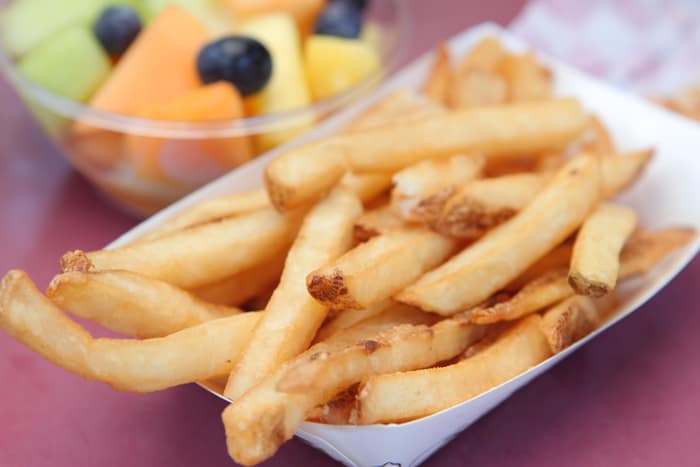 The fries are decent.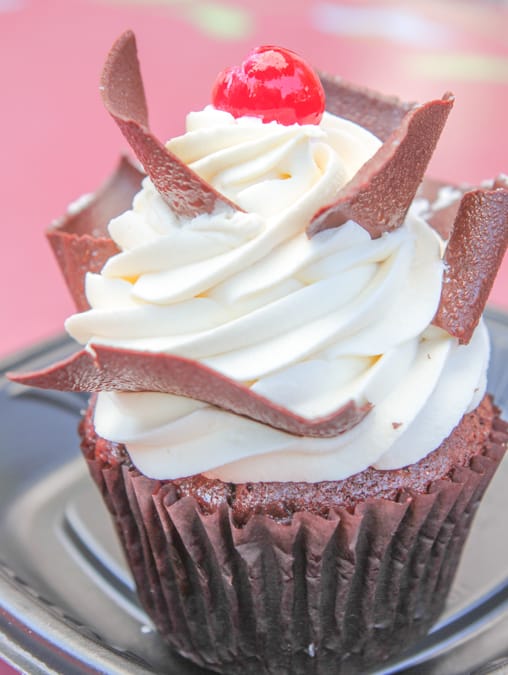 Chocolate Black Forest Cupcake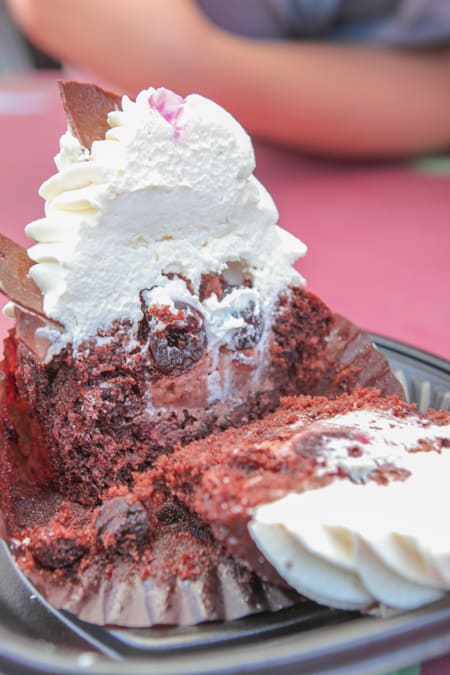 According to Mrs. Picky Palate, this cupcake was slightly on the dry side but was a decent dessert. The best part was the hidden black cherry jewels inside.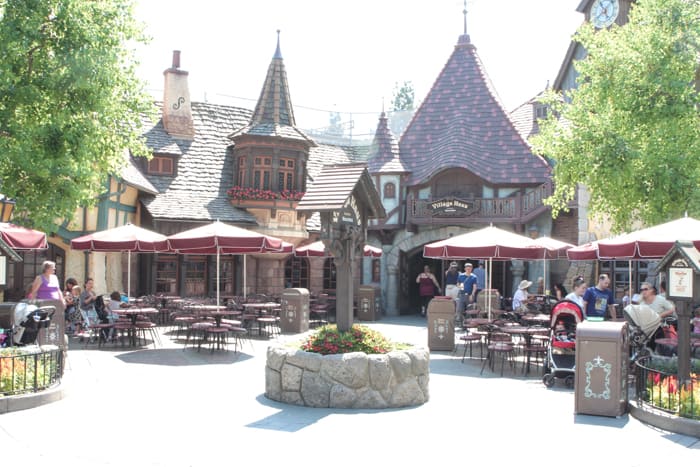 Big thanks to Derek and Kacie Flake for lunching with us.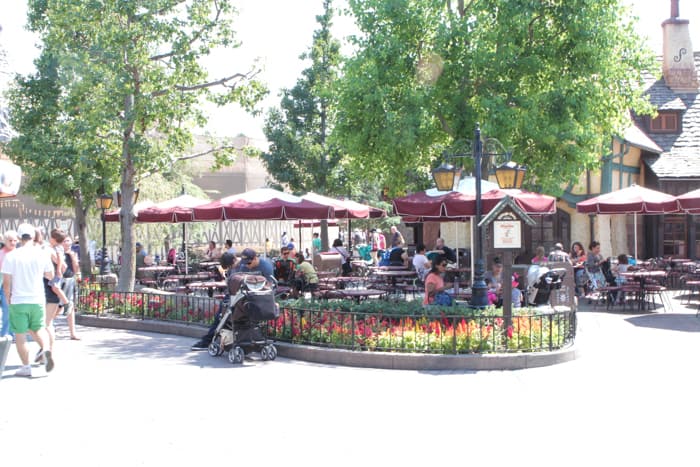 Plenty of outdoor seating with shade.
WHAT WORKED: Beat expectations, Many options, Flatbread pizza, Pastrami cheeseburger, Chicken sausage pretzel roll, Annual pass discount.
WHAT DIDN'T WORK: The salad, Unsure of the hamburger meat–was it frozen?,

We give Village Haus 3.5ish STARS, mainly for beating our pre-meal 1 STAR expectation.
Be sure to check out our Disney home page here for other Disneyland California and California Adventure food ideas.
-Cullen