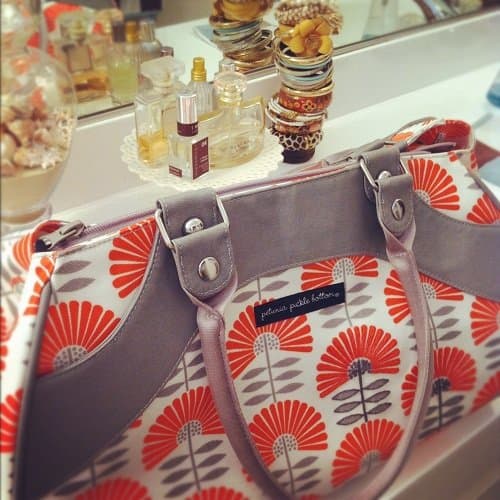 Hi friends! As most of you know I am due to have this baby any day now. These last couple weeks are going miserably slow!! While I feel like I have most of what I need packed in my hospital bag, I would love to hear from you to make sure I am not forgetting anything. Thanks in advance!
PS…how cute is this Petunia Pickle Bottoms Weekender Diaper Bag? I don't see my exact print, but there's lots of cute ones. I am in love with it!
Here's What I have packed so far:
Change of Clothes for coming home
My Make-up bag
Toothbrush, toothpaste
Deodorant
Camera
An outfit for baby to come home in
Car Seat ready in car
What else might I need?
xoxo
Jenny