I am so excited to introduce you to my friends from Lunch Pails & Lipstick. It's a brand new blog written by 3 beautiful moms full of great tips in Fashion, Beauty, Fitness and so much more. They are offering a $200 Visa Gift Card as a giveaway for you today, just in time for some extra Christmas shopping money!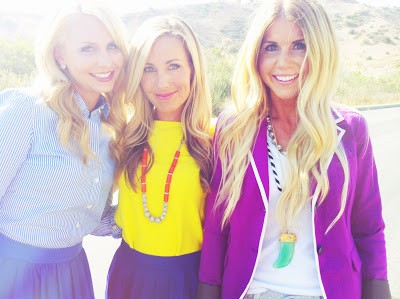 From left to right we have Jenna, Summer and Lisa. Between the three of them you have celebrity fashion stylists, estheticians, and fitness professionals. A couple days ago Jenna posted on Instagram that she just did Kristen Chenowith's eyelashes. Cool huh? Summer styles numerous celebrities including David Archuleta from American Idol.
I've known Lisa for years. Her sister and I are great friends from high school and Lisa and my sister Kim have been friends for ages. So fun 🙂 She's grown up to be such a beautiful woman, ok now I'm getting sappy, lol! Lisa is an amazing trainer in AZ, wait until you see her photos.
One of my favorite posts from these gals is "What do You Have to Lose" from Lisa. She is known as one of the best trainers around, the results are unbelievable. The proof is in the pudding if you ask me. Take a look at this before and after photo. You can see more photos HERE 🙂 Lisa gives some great tips to keep us in shape.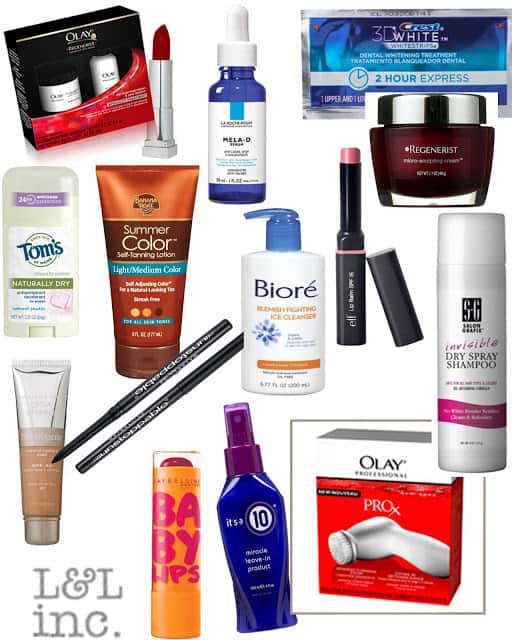 Another of my favorites is their Drugstore beauty must have products. Who doesn't love great deals and tips on that? There are so many more great posts, you'll have to see for yourself 🙂
Find Lunchpails & Lipstick on Facebook, Twitter, Pinterest and Instagram.
Here's How to enter the $200 Visa Gift Card Giveaway
GIVEAWAY RULES:
NO PURCHASE NECESSARY. This giveaway is in no way affiliated, administered or endorsed by Facebook. Winner must be a US resident in order to win. The name of the winner will be announced on this page once the giveaway has ended. Giveaway provided by Lunch Pails & Lipstick.